Review: Tom Petty Tribute Show at The Foundry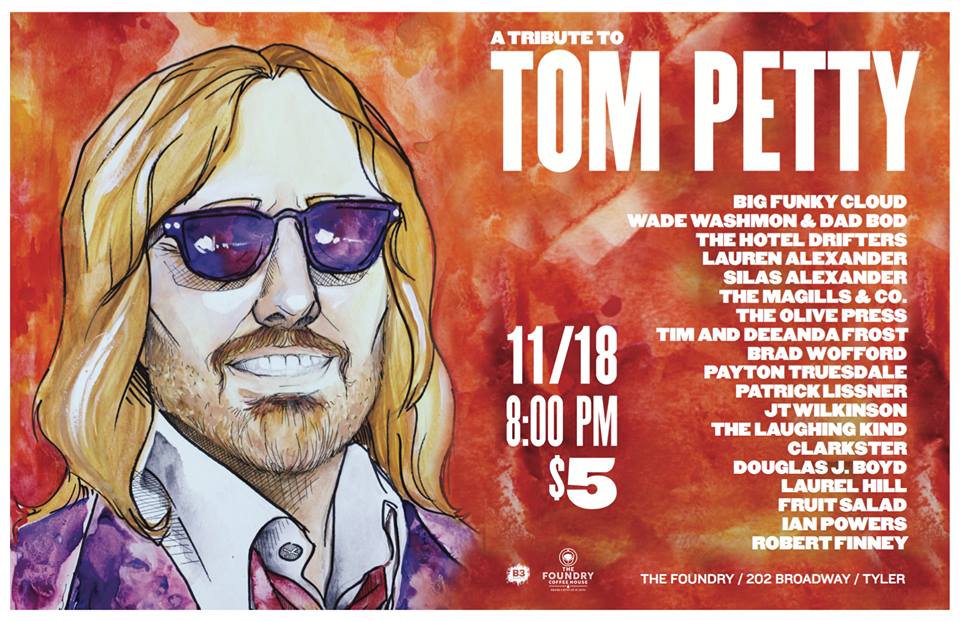 By John Baggett
"A Tribute to Tom Petty" will be Saturday, November 18 at 8:00 pm. Admission will be $5 at the door.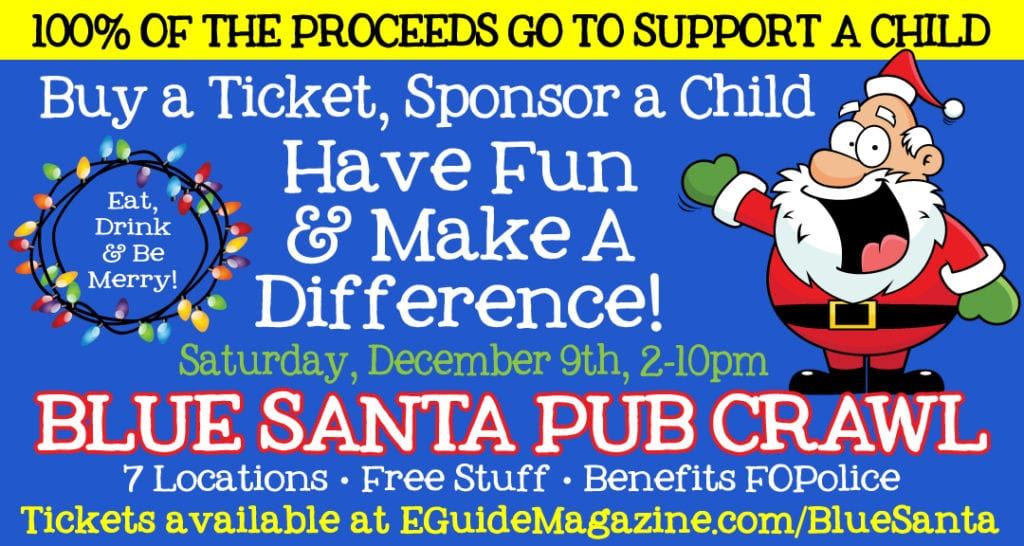 On October 2, 2017, legendary musician Tom Petty passed away at the age of 66. In honor of his life and career, over 20 local musicians will be paying tribute to the legendary rocker at The Foundry on Saturday, November 18.
The show is the latest in a series of tribute concerts at The Foundry, led by Matt and Megan Magill. It will feature a roster of artists, mostly from Tyler, each performing a song by Petty, including Lauren Alexander, Tim & Deeanda Frost, Big Funky Cloud, The Hotel Drifters and more.
A different tribute concert had been planned for the event, but after Petty's death, Magill changed the focus of the show.
"We actually had another artist in mind, and just about the time I was going to announce who that artist was going to be, Tom Petty died," said Magill, who in addition to being a musician, actor, and father, serves as the Director of the Downtown Arts Initiative for The Foundry and worship leader for Bethel Bible Church.
When asked what it is about Petty's music that is so universally loved, Magill said, "It's the simplicity. It's the agenda-free. He's not trying to rock and change your mind. He's not trying to rock and convert you. He's not trying to do anything but rock n' roll."
"(Petty) has that smirk to the powers that be that let you know he's on your side," said Magill. "That he's on the side of the outsider, of the outcast or the kid that's not understood. The kid that got rejected. He's able to speak to unrequited love and passion and hope in ways that very few artists do."
The tribute show, like the ones that came before it, will be a mixture of the musical showcase and an old school jam session.
"It's really a blast," said Magill. "Everybody does one song for the most part. A few people will get together at soundcheck and realize 'Hey, I need a drummer" or 'Can you back me up on the background vocal" or something like that.' It's everybody getting together to share. The unity of agreement, because there's so much disagreement."
Magill also stated that he thinks "that's one of the powerful things about these tribute shows, a place that artists can get together and agree with one another and be agreed with. "
With the show taking place in a space owned by Bethel Bible Church, Magill stated the importance of acceptance, "especially in the church."
"(This is) the opportunity for the church in one little way, or a big way, in my opinion, to come and say 'we agree that this artist was beautiful and this artist was free. We agree that this artist is a means of grace to us and we are all a little better for having listened,'" said Magill.
The Petty tribute follows in the series of similar concerts that have taken place at The Foundry, which began in the spring of 2015 with the music of Bob Dylan, and as they continually have featured the music of such artists as Willie Nelson, The Eagles, Ray Charles, and most recently, Van Morrison, which Magill stated has been his favorite show to date.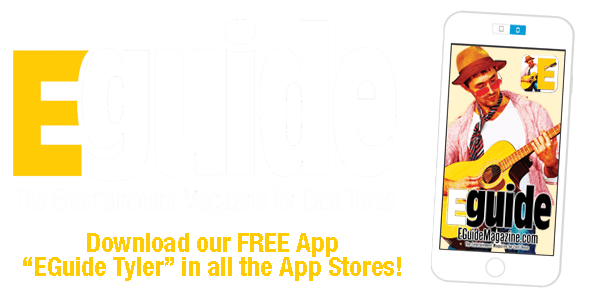 April 21st: Mouse and the Traps and Bowling for Soup
Upcoming Concerts
April 21st (8pm) – Mouse & The Traps – After more than 50 years together, Mouse & the Traps continue to be one of the best examples of "Texas Rock & Roll." Formed in Tyler, Texas in 1965, Mouse, Nardo, Dave & Larry continue to give the public just what they want – great rock and roll. Whether you remember "Public Execution," "Hit the Bricks," or not, Mouse & The Traps has something for everyone. Tickets are $20-$25.
April 21st – Bowling For Soup at Clicks Live (8pm) – American pop-punk band Bowling For Soup emerged in Wichita Falls, Texas in 1994, but have since relocated to Denton Texas. Tickets are on sale at the door for $19, and may be purchased in advance online for $15 at etix.com.

SOLD OUT 2018 Red Dirt Festival
Red Dirt Festival is a Sell Out
The 2018 Red Dirt BBQ & Music Festival will be held May 5th, 12 noon-11:30pm in Downtown Tyler and although there are no tickets left for sale, you can still win them at various promotions on Facebook.
Celebrating the 5th anniversary of the Bud Light Red Dirt BBQ & Music Festival will be Downtown Tyler, you can come out to sample smoked meats from 25 of Texas' most celebrated barbecue joints and hear a five-act concert featuring red dirt music stars like  Aaron Watson, Pat Green, Koe Wetzel, Josh Weathers, and Read Southall Band.
Participating BBQ joints in the festival are: BBQ On The Brazos, Bet The House BBQ, Black's Barbecue, Bodacious Bar-B-Q, Brotherton's Black Iron Barbecue, Buzzie's BBQ, Country Tavern, Evie Mae's Barbecue, Hutchins BBQ, Kreuz Market, LeRoy And Lewis, Lockhart Smokehouse, Louie Mueller Barbecue, Meat Church, Micklethwait Craft Meats, Miller's Smokehouse, Opie's Barbecue, Riverport BBQ, Roegels Barbecue Co., Schmidt Family Barbecue, Stanley's Famous Pit BBQ, The Slow Bone, Truth BBQ and Tyler's Barbeque.
For more info go to reddirtbbqfest.com. Follow #reddirtfestival on social media for ticket giveaways.
April 20th, Bill Anderson at Liberty Hall!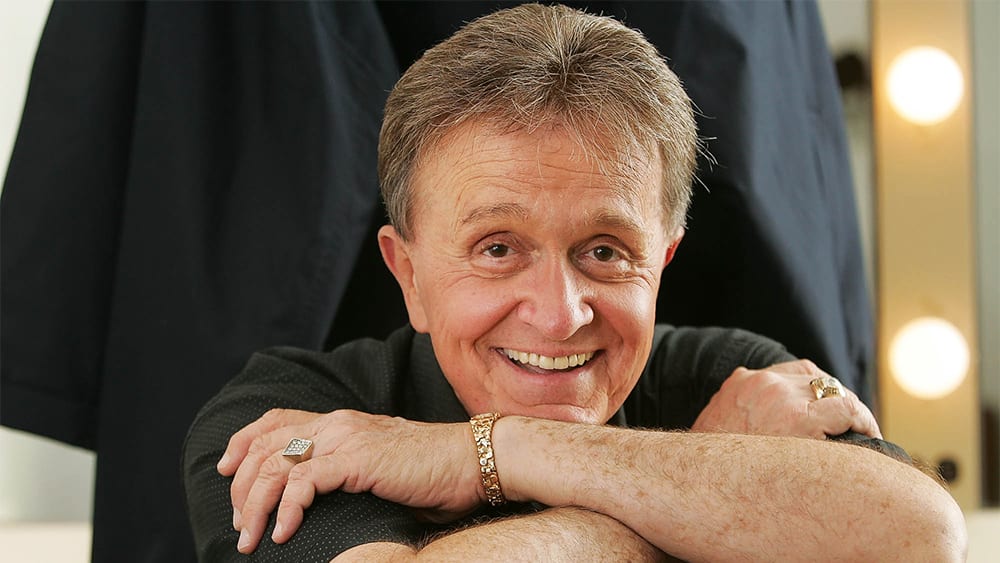 We are ready for spring! Here are whats coming to Liberty Hall.
April 7th (2-4pm) – ETSO Presents "Following the Ninth" –
"Following the Ninth" is a documentary film about the global impact of Beethoven's final symphony. Celebrated to this day for its ability to heal, repair, and bring people together across great divides, the Ninth has become an anthem of liberation and hope that has inspired many around the world:
At Tiananmen Square in 1989, students played the Ninth over loudspeakers as the army came in to crush their struggle for freedom.

In Chile, women living under the Pinochet dictatorship sang the Ninth at torture prisons, where men inside took hope when they heard their voices.

As the Berlin Wall came down in December 1989, it collapsed to the sound of Leonard Bernstein conducting Beethoven's Ninth as an "Ode To Freedom."

In Japan each December, the Ninth is performed hundreds of times, often with 10,000 people in the chorus. Following the Ninth gives us insight into the heightened importance of this massive communal Ninth, known as "Daiku," in the aftermath of the earthquake and tsunami of 2011.
Directed and produced by Kerry Candaele—who previously produced "Wal-Mart: The High Cost of Low Prices," "Iraq for Sale," and the documentary "A League of Their Own." "Following the Ninth" traces these stories, intertwining them with the history of the Ninth itself to create a moving ode to hope, freedom, and the power of art. Tickets are $7-$12.
The month of April is full of Country and Rock 'n' Roll! We kick off on Thursday, April 12 at 7 p.m. with the legendary Johnny Rodriguez. Another Texas Country Music Hall of Famer, Johnny Rodriguez, has had fifteen top-ten singles and 6 number-one hits since 1973. Some of his classic hits include: "Pass Me By", "You Always Come Back (To Hurting Me)", and "Riding My Thumb to Mexico."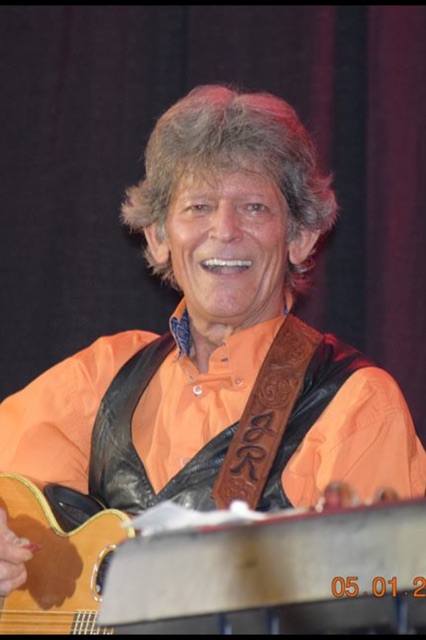 Then, on Saturday, April 14 at 7 p.m., we welcome one of the top Elvis tribute artists in the business! Al Joslin has won first place at the 2016 Ultimate Orlando, finished in the top 5 in the world at the 2017 Ultimate Elvis Tribute Artist Contest in Memphis and recently won first place at the Elvis Fantasy Festival in Portage, IN. Come see the Ultimate Elvis Country, Gospel, and #1 Hits! For interviews, contact Sheryl Jackson (214) 336-1104.
Next, on Friday, April 20 at 7 p.m. Bill Anderson, pays Liberty Hall a special visit. A member of the Grand Ole Opry since 1961, visits us Bill is one of the most popular, most enduring entertainers of our time. He is known, in fact as "Whispering Bill," a nickname hung on him years ago as a result of his breathy voice and his warm, soft approach to singing a country song.
The very next day, Saturday, April 21 at 8 p.m., after more than 50 years together, we welcome Mouse & the Traps come back to the Liberty Hall stage! They continue to be one of the best examples of "Texas Rock & Roll"! This acclaimed group was formed right here in Tyler, Texas and they serve up a good helpin' of original material and Classic Rock favorites. For interviews, contact Ken Nardo (903) 714-2284.
On Thursday, May 11 at 7 p.m., we have the honor to hear the music of the grandchildren of Twitty Conway & Loretta Lynn in concert. Tayla Lynn and Tre Twitty are remarkable young talents that would make their famous grandparents proud!
June 16th (7-9pm) – Jeannie Seely with Dion Pride and The Moore Sisters –
Grand Ole Opry Star, Jeannie Seely recently celebrated 50-years as a member of the world-famous Grand Ole Opry. Known as "Miss Country Soul," her 1966 number-one hit "Don't Touch Me" stayed on the charts for five months. The song opened many doors for her and she became a member of the Porter Waggoner TV show. With a successful breakthrough hit, Jeannie found herself traveling from coast to coast for concert appearances. The new demands forced her to leave Porter Wagoner's show – and today Jeannie jokes that she was replaced by Dolly Parton because Dolly's 'hits' were bigger! Tickets start at $30.
June 27th (7pm) – Country Music Hall of Famer Connie Smith – In 1964, Connie Smith recorded the Bill Anderson-written "Once a Day." Issued as her first single, it spent eight weeks at #1. She also cut darkly personal songs, including "Ribbon of Darkness" and "The Last Letter." For tickets call (866)710-8942. Tickets start at $40.
July 20th (7pm) – "Sail On: The Beach Boys Tribute" is a show based out of Nashville, TN, that focuses on performing songs by America's Band, The Beach Boys, to sheer perfection. The show includes over 30 well-known hits. Members of Sail On have performed with Brian Wilson's band, The Zombies, Earth Wind and Fire, Cheap Trick, Mark Lindsay. Tickets are $20.
August 3rd (7-9pm) – Dailey & Vincent in Concert – Grand Ole Opry Members, five-time Grammy® award winners individually, three-time Grammy® award nominees collectively, four-time DOVE Award winners, and winners of 35 IBMA Awards altogether (including 3-time IBMA Entertainer of the Year Award winners and 3-Time Vocal Group of the Year Award winners), Jamie Dailey and Darrin Vincent, backed by one of the best bands on tour today, are some of the most reputable and elite entertainers in American music; bluegrass, traditional country and gospel music. They are now on Season 3 of their nationally broadcast television series, "The Dailey & Vincent Show." Tickets start at $40.
August 11th (8pm) – Sgt. Pepper's Lonely Bluegrass Band will visit Liberty once again! They are a modern bluegrass band that plays and sings the songs of The Beatles. Performing some of the very best music composed by Paul McCartney, John Lennon and George Harrison, beloved songs are presented with instruments you normally wouldn't expect to hear. Tickets are $20.
August 16th (7pm) – The Bellamy Brothers – Best-known for the easy rolling, '70s Southern soft rock classic "Let Your Love Flow," the Bellamy Brothers are the most successful duo in country music history, consistently climbing into the upper reaches of the Billboard country charts during the '80s, including "Redneck Girl," "If I Said You Had A Beautiful Body, Would You Hold It Against Me," '"You Ain't Just Whistlin' Dixie," and "Dancin' Cowboys." For tickets call (866)710-8942. Tickets start at $40.
September 19th (7-9pm) – Gene Watson in Concert –
The Legendary Gene Watson in Concert! Gene Watson has endured the ups and downs of the music business to become a country music legend. After releasing his very first single in 1962, Watson is still touring constantly in the USA and abroad and remains proud to be known as an icon for "real country." Tickets start at $45.
December 8th (7-9pm) – Deck the Halls with Buddy Holly: A Rockin' Blue Christmas –
Liberty Hall is proud to welcome back Johnny Rogers, aka Buddy Holly, for a holiday show perfect for the whole family. Join Buddy as he rocks and rolls away your holiday blues with a mixture of classic rock n' roll and Christmas time favorites. This is an acclaimed Christmas concert. Make sure to get your tickets early so you don't miss out. Tickets start at $20.
To top it all off, we will host student movie nights every first Thursday of each month. Students get a $2 discount off their ticket price with a valid student I.D. Be sure to visit LibertyTyler.com for more information and tickets and "Like" Liberty Hall on Facebook for daily updates.
Liberty Hall is a department of the City of Tyler and is located on the historic Downtown Tyler Square. The mission of Liberty Hall is to create exciting art and entertainment experience that will integrate the arts into the downtown's social, economic and community fabric by providing diverse opportunities for entertainment, through film, theater, comedy, and music.