Review: Tom Petty Tribute Show at The Foundry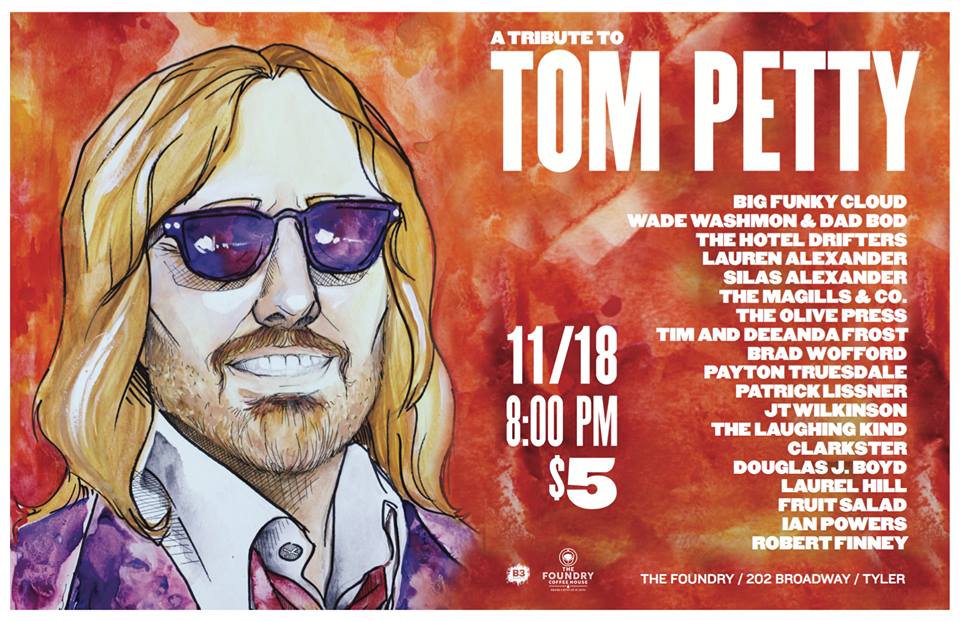 By John Baggett
"A Tribute to Tom Petty" will be Saturday, November 18 at 8:00 pm. Admission will be $5 at the door.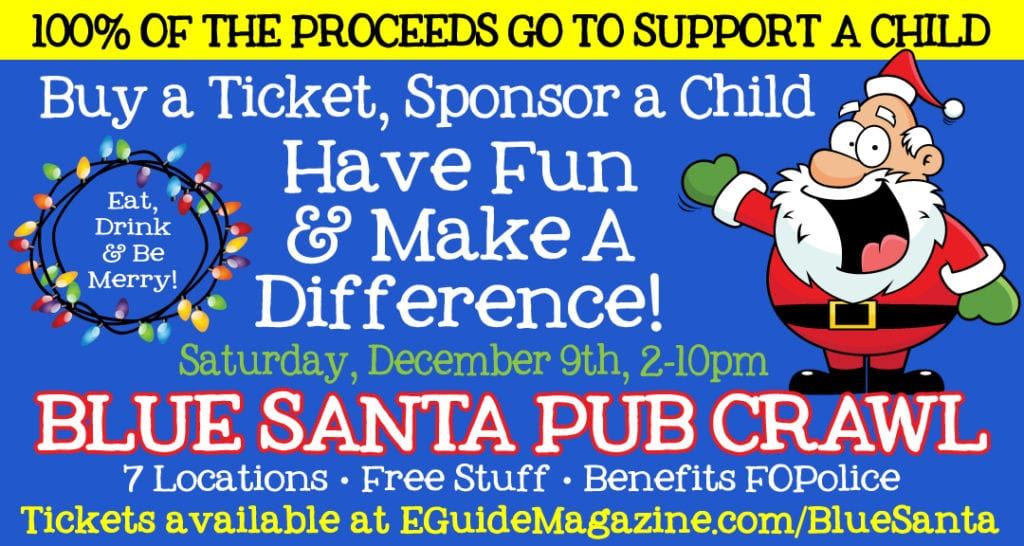 On October 2, 2017, legendary musician Tom Petty passed away at the age of 66. In honor of his life and career, over 20 local musicians will be paying tribute to the legendary rocker at The Foundry on Saturday, November 18.
The show is the latest in a series of tribute concerts at The Foundry, led by Matt and Megan Magill. It will feature a roster of artists, mostly from Tyler, each performing a song by Petty, including Lauren Alexander, Tim & Deeanda Frost, Big Funky Cloud, The Hotel Drifters and more.
A different tribute concert had been planned for the event, but after Petty's death, Magill changed the focus of the show.
"We actually had another artist in mind, and just about the time I was going to announce who that artist was going to be, Tom Petty died," said Magill, who in addition to being a musician, actor, and father, serves as the Director of the Downtown Arts Initiative for The Foundry and worship leader for Bethel Bible Church.
When asked what it is about Petty's music that is so universally loved, Magill said, "It's the simplicity. It's the agenda-free. He's not trying to rock and change your mind. He's not trying to rock and convert you. He's not trying to do anything but rock n' roll."
"(Petty) has that smirk to the powers that be that let you know he's on your side," said Magill. "That he's on the side of the outsider, of the outcast or the kid that's not understood. The kid that got rejected. He's able to speak to unrequited love and passion and hope in ways that very few artists do."
The tribute show, like the ones that came before it, will be a mixture of the musical showcase and an old school jam session.
"It's really a blast," said Magill. "Everybody does one song for the most part. A few people will get together at soundcheck and realize 'Hey, I need a drummer" or 'Can you back me up on the background vocal" or something like that.' It's everybody getting together to share. The unity of agreement, because there's so much disagreement."
Magill also stated that he thinks "that's one of the powerful things about these tribute shows, a place that artists can get together and agree with one another and be agreed with. "
With the show taking place in a space owned by Bethel Bible Church, Magill stated the importance of acceptance, "especially in the church."
"(This is) the opportunity for the church in one little way, or a big way, in my opinion, to come and say 'we agree that this artist was beautiful and this artist was free. We agree that this artist is a means of grace to us and we are all a little better for having listened,'" said Magill.
The Petty tribute follows in the series of similar concerts that have taken place at The Foundry, which began in the spring of 2015 with the music of Bob Dylan, and as they continually have featured the music of such artists as Willie Nelson, The Eagles, Ray Charles, and most recently, Van Morrison, which Magill stated has been his favorite show to date.