November Book Reviews: A Little Bit of This and That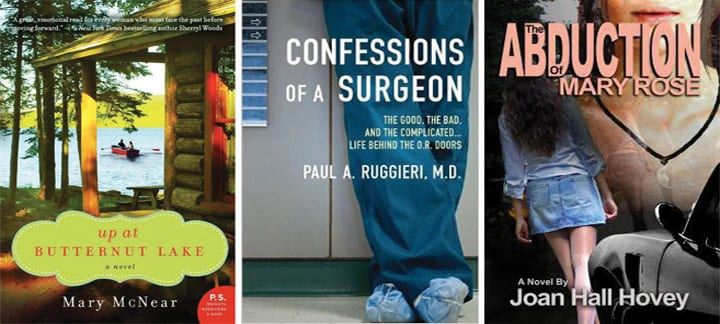 By Gini Rainey
"Up At Butternut Lake" By Mary McNair
In the first book of her Butternut Lake Trilogy, Mary McNair introduces her readers to the small town of Butternut Lake and the people who live there. The overall story is simple enough and tells the tale of a recent widow that sets out to start over and reclaim her life with her young son. She goes to a family cabin in Minnesota and settles down to begin her new life, but not before catching up with old friends, meeting new ones, and regaining her sense of self. Along the way we meet a host of people that could be your true life neighbor and hear of the trials and tribulations of life.
The main character is Allie Beckett who is returning to her family's cabin on Butternut Lake with her young son after experiencing the loss of her husband. She is seeking solitude and privacy but she winds up reconnecting with her old friend Jax plus makes new friends. Jax's story is secondary but is just as heartfelt as she currently deals with the choices she made in the past. "Up at Butternut Lake" is themed with the concept that you cannot move forward until you deal with the past. It reads like a mix of contemporary romance and women's fiction/chick-lit. It's a light read with relatable issues and likeable characters.
Although romance plays a role in this book and contains a few sensual passages that might be seen as a bit gratuitous, overall all, romance isn't the theme of the book. I was impressed with the delicate inclusion of romance/sex in this book. While leading the reader to the brink, a thin veil would drop over the graphics, leaving much to the imagination, which seems to be an unusual, but welcomed treatment of sex in literature in this day and age.
Through incredible character building and scene definitions, McNair transports you to a special place, with people who you will come to really care about. With McNear's excellent prose and sensual descriptions, she perfectly captures Butternut Lake's ambiance. You can almost smell the pine trees and hear the water lapping against the dock. You won't be disappointed in this book as it flows beautifully. The conflicts and problems that Allie, Walker, Caroline, and Jax wrestle with are gripping and serious. But in the end, just like in real life, it's the people we love who pull us through.
This is one trilogy that I intend to complete. I can't wait to find the time to read the second and third books.
Rating: 5 of 5
Copyright 2014 – William Morrow Paperbacks
"Confessions of a Surgeon: The Good, the Bad, and the Complicated: Life Behind the O.R. Doors" By Paul Ruggieri, M.D.
Dr. Ruggieri is a practicing board-certified general/laparoscopic surgeon who has been operating for over 20 years. He received his surgical training at the world-renowned Washington University School of Medicine, Barnes Hospital, in St. Louis. He then spent three years as an active duty general surgeon in the U. S. Army.
"Confessions" tells the story of a very honest, concerned surgeon responding to the stresses of challenging and medically fragile patients, exhaustion, threat of lawsuits, and the overwhelming number of regulations hovering over his shoulders in the OR. A Wall Street Journal review that was printed before the book was available to the public, generated a number of attacks against Dr. Ruggieri, as this short review supported typical stereotypes of surgeons. In my opinion, the reviewer should have read the complete book prior to offering to the public his opinion of surgeons in general and not necessarily the image that Ruggieri presents in his book.
Dr. Ruggieri covers a broad swath in his book. One thing you'll learn is that a critical factor, a factor that unfortunately you as a patient can only tease out indirectly, is the ability of your surgeon to recover from the inevitable surprises and complications during a surgery. Fixing problems is huge. Furthermore not all surgeons are cut from the same cloth, and even though hospitals collect statistics on complication rates, the patients are never allowed to see this. Dr. Ruggieri also talks about the changes in training in the time since he went through his, the impact of lawsuits on how doctors view their profession and treat patients, the grueling hours, and much more.
If nothing else, reading this book will change your mind if you hold physicians and surgeons in the elevated position of gods. These men are only human, and although highly trained and experienced, they never know for sure what surprises might be waiting for them under the blade of their scalpel. "Confessions of a Surgeon" is one of the most honest, straight-from-the-heart works of nonfiction that I have read in quite some time. Dr. Ruggieri reveals his personal insights and emotions in such a way that I found myself drawn to every page of his account. "Confessions" will give you a personal insight into the real world of medicine and surgery that you won't find anywhere else.
His last chapter, "Will Your Surgeon Be There?" is a must read and could easily be changed to: "Will Your Physician Be There?" Physicians are now starting to retire at younger ages; not as many talented college graduates are applying to medical school; medicine has become a business and not a calling or profession; easier subspecialties with better work hours, more income, pleasant lifestyle, and time to sleep are causing a troublesome shortage of physicians in general surgery and primary care (internal medicine, pediatrics, and primary care.)
Dr. Ruggieri tells the truth in this highly readable and remarkable book. Surgery is a contact sport with life and death outcomes.
Rating: 5 of 5
Copyright 2012 – Berkley
"The Abduction of Mary Rose" By Joan Hall Hovey
The main character of "Mary Rose" is Naomi and her story begins at the hospital with her mother, who is dying of cancer. The author's description of the ward where the dying patients are being cared for gives the reader a feeling of being there and also a sense of the despair of death that hangs in the air.
After her mother passes away, Naomi learns from the obituary that her vindictive aunt had written that she is adopted. She and her adoptive mother had been very close, and Naomi is devastated that her mother hadn't trusted her enough to share that information.
She discovers that her biological mother, Mary Rose, a teenager, was raped and left for dead. After eight months in a coma, Mary Rose gave birth to Naomi a few days before she died. Naomi becomes obsessed with finding the rapist/killer, and after researching the very few almost 30-year-old newspaper accounts of Mary Rose's abduction, she asks the local newspaper to run a story about her discovery, hoping to bring a very old cold case to the front.
Becoming frustrated with the lack of interest on the part of the police, Naomi decides to take things into her own hands. From there, the suspense builds as Naomi collects more evidence, and a game of cat and mouse between her and the killer, who has read the newspaper story, ensues.
Joan Hall Hovey has the incredible ability to get inside the killer's head and show his thoughts and feelings. It gave me chills to think, as portrayed in the novel, that we can be in the same area as a rapist/killer/criminal, and not realize that we also could become a victim, through no fault of our own, but because the killer may be frustrated with the victim he really wants, and views us as an easy target.
In the last chapters of the book, confrontations between Naomi and the killer escalate and at times I wondered at the choices made. The final showdown is incredibly exciting and nerve wracking. You will find yourself literally on the edge of your seat because of the excellent understanding of suspense that Hovey uses in her writing.
An exciting and suspenseful ending wraps up this incredible novel. If you like murder mysteries, spine chilling suspense, a reason to lock your doors and watch who is behind you on the road, then this book is a must read for you!
Rating: 5 of 5
Copyright 2011 – Books We Love, Ltd.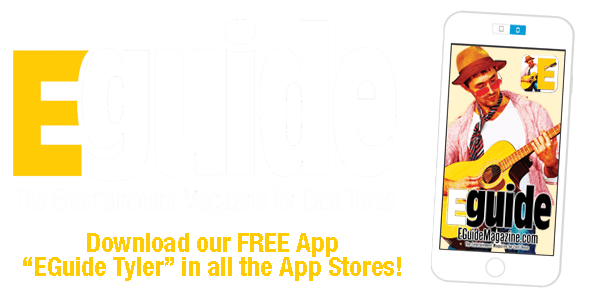 Book Worm Central: June Events & Book Signings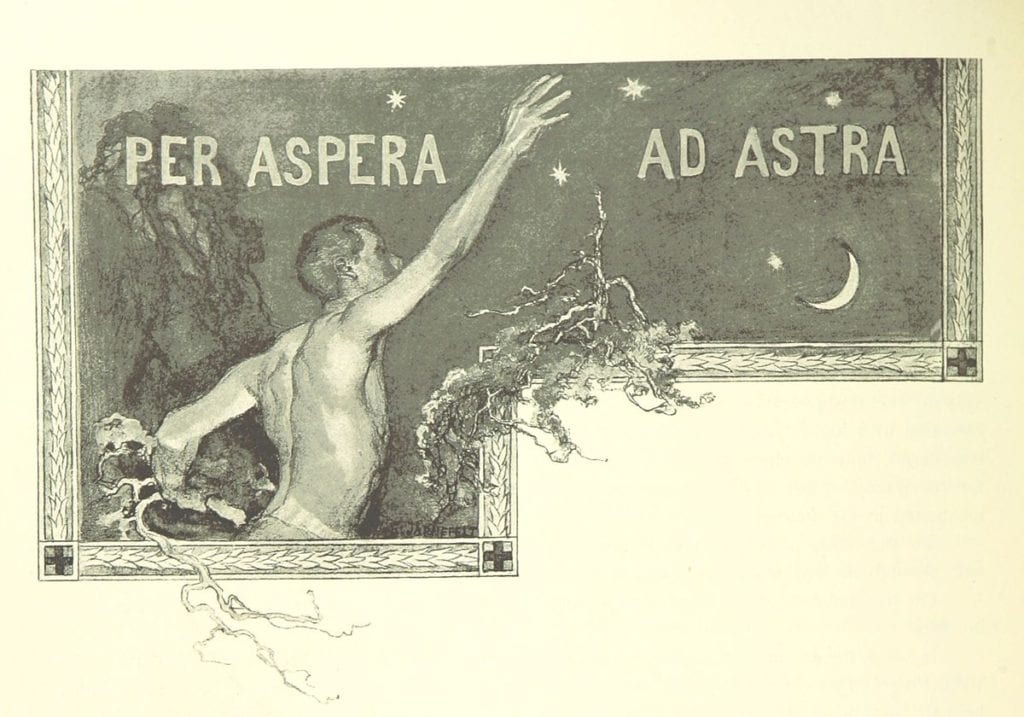 June 2nd (1-4pm) – "The Eyes of the Doe and Mademoiselle Renoir à Paris" by Patricia Taylor Wells Book Signing –
Come get a copy and have it signed. Barnes & Noble is located at 4916 S. Broadway, Tyler.
June 13th (12 noon-4pm) – "To the Stars Through Difficulties"
by Romalyn Tilghman book signing will be held at Barnes & Noble Booksellers, 4916 S. Broadway, Tyler.
June 16th (11am-2pm) – "Chippy and Little Chipper Junior's Great Picnic Race"
by Lorraine Rusnak McKean book signing will be held at Barnes & Noble Booksellers, 4916 S. Broadway, Tyler.
June 30th (4-8pm) – "Rio Grande Valley ABC and Cajun ABC"
by Rickey Pittman book signing will be held at Barnes & Noble Booksellers, 4916 S. Broadway, Tyler.
June 26th (10am) – Club Read –
Join the Club Read group in discussing this month's read, "Killers of the Flower Moon by David Grann. The Tyler Public Library is located at 201 S. College Ave., Tyler. Club Reads' events are free. For more info call (903)593-7323 or go to tylerlibrary.com.
August 4th (3-7pm) – Book Bash
will be held at Harvey Hall Convention Center, 2000 W. Front St., Tyler. They are doubling the authors for 2018's Book Bash – 80 authors are attending! There will be a free children's reading at 12:30-2:30pm prior to the book signings beginning at 3pm. There will be multiple children's authors present to read their stories and there may even be characters present to interact with the kids. Tickets will be on sale until the day of the event. Come on out and find a new favorite author as well as meet the authors behind the stories. For more info go to
facebook.com/events/1715126465459268
. Tickets are $12-$17. If you have a child 13 and under, they will be able to get in for $5 the day of the event. VIP tickets will get you in 30 minutes earlier and a tote bag full of goodies. The children's reading is free to attend.
Barnes & Noble Booksellers, Story Times
[dfads params='groups=110&limit=1&orderby=random&container_html=center'
Barnes & Noble Booksellers Story Times
Every month Barnes & Noble (B&N) has a variety of events. All events are free to attend. B&N Booksellers is located at 4916 S. Broadway, Tyler. For more info on this and other events call (903)534-3996 or go to barnesandnoble.com.
June 2nd (11am) – Storytime and Activities featuring "Oh, the Places You'll Go!" – With his trademark use of humorous verse and illustrations, Dr. Seuss addresses the ups and downs life presents while encouraging readers to find the success that lies within them all. Activities to follow.

June 9th (11am) – Storytime and Activities featuring "Incredibles 2: Sweet Dreams, Jack-Jack" – The Incredibles are back navigating the heroics of everyday life when a new villain hatches a brilliant and dangerous plot that only The Incredibles can overcome together. Activities to follow.

June 16th (11am) – Father's Day Storytime featuring "With My Daddy: A Book of Love and Family" – Join this special Father's Day Storytime with a book celebrating all that is great about dads. Activities to follow.

June 23rd (11am) – Storytime and Activities featuring "Jurassic Park Little Golden Book" – Introduce little ones to the world of Jurassic Park. This action-packed (and age-appropriate) title is great for dinosaur lovers, both new and old. Activities to follow.

June 30th (11am) – Storytime and Activities featuring "Pete the Kitty and the Groovy Playdate" – Before he was the beloved Pete the Cat, he was Pete the Kitty! Join Pete on a cat-tastic playdate as he learns a lesson about sharing with his friend, Grumpy Toad. Activities to follow.
Loads of Summer Fun at The Library This Season!!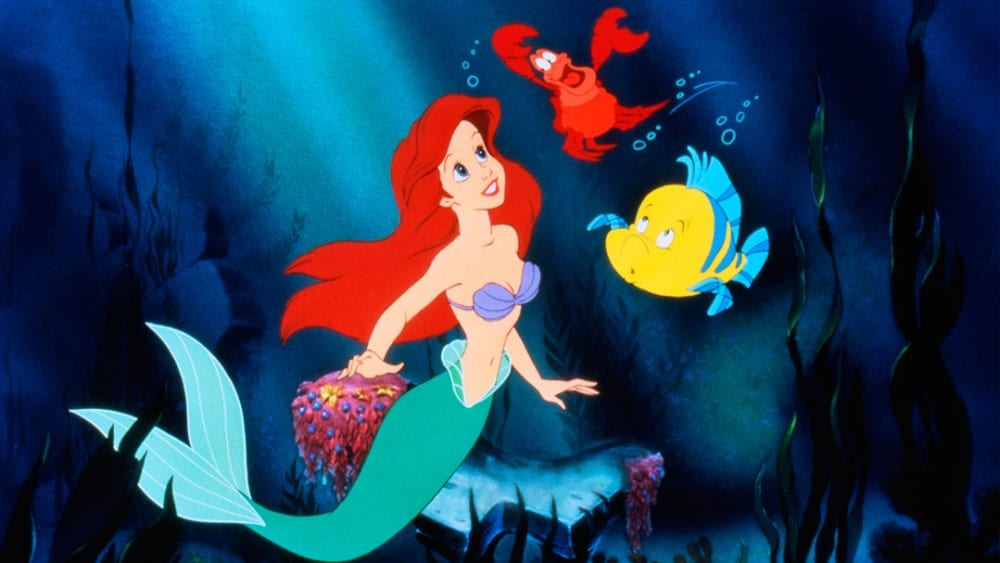 A Summer Jam Packed Full of Fun At The Library
The Tyler Public Library is located at 201 S. College Ave., Tyler. For more info call (903)593-7323 or go to tylerlibrary.com. Most of the events are free unless noted.
Free Bus Rides
June 1st-August 31st, youth up to 18 years old can ride a Tyler Transit bus for free to and from the library with a Tyler Public Library Card. Adult passes are $1 each.
Summer Reading Program
The most important part of the Tyler Public Library's Summer Reading Program is reading. Children and teens can earn a free book and other prizes by logging 12 hours of reading. Adults will be entered to win a prize for reading eight books from the adult collection.
This year we have partnered with Beanstack to make logging reading time easier. Visit TylerLibrary.com to set up an online account. Also, you can download the Beanstack mobile app, which is available for Android and Apple devices. Don't have a computer or a smart phone with internet access? No problem! You can log your reading time using the Library's computers or Wi-Fi.
Ask about forgiveness for fines on children and teen library cards. This program is for fines accrued prior to registration for the 2018 Summer Reading Program and is only available at the time of registration.
June 4th (10:30am, 11:30am, 12:30pm) – Kick-off Celebration Concert and Karaoke with Guitar Center of Tyler – Kick off the Summer Reading Program with this fun event with free snacks, food trucks, and tons more! Register for a Reading Log sheet at the event and start the summer out with a book. When you register, don't forget to ask about fine forgiveness for kids and teens. The Summer Reading Program is June 4th-July 28th. Track your reading, discover great books, and earn prizes.
Fab Fridays Summer Music Programs
These fabulous performers are geared towards ages 5 and up and their families. These will be in the Library Auditorium.
June 8th (10:30am and 11:30am): East Texas Symphonic Band, Brass Ensemble – Come hear some great music and learn something about the Brass family, like trumpets, trombones, tubas, and French horns!

June 15th  (10:30am and 11:30am): Owls with Ranger Boyd from Tyler State Park – Discover these mysterious creatures of the night.  Learn their calls and how their adaptations make them such excellent hunters.

June 22nd  (10:30am and 11:30am): Ms. Maria – Ms. Maria will entertain us with upbeat music and puppets in a fun, interactive show.  Music, Movement, and Much, Much Fun!

June 29th (10:30am and 11:30am): The Sound Doctor RX – Join the Sound Doctor for some great tunes and the latest group dance moves. All songs are radio play appropriate.

July 6th (10:30am and 11:30am): Family Movie Matinee – Join us for the movie Despicable Me 3. This event is part of Movie Week !

July 13th (10:30am and 11:30am): The Creature Teacher – The Creature Teacher will be here with her menagerie of animals for you to see and learn about. You will also get to meet Jaxx the Kangaroo.

July 20th (10:30am and 11:30am): Night Creatures with Ranger Boyd from Tyler State Park – There are things that go "bump in the night." Discover some amazing creatures that share our world when the sun goes down. Learn to identify them by their sounds, tracks, and other evidence they leave behind. Maybe they're not as scary as you think.

July 27th (10:30am and 11:30am): The Science of Sound – Sound is an amazing phenomenon, it surrounds us and is a part of our everyday lives.  From conversations to music, our brains process a vast amount of information from sound waves and the energy they carry. In this presentation we will look at how sound is made, what form it takes, and explore how we manipulate matter and energy to create whole symphonies – the physics of sound.
Storytimes
All storytimes will be in Taylor Auditorium.
Leeme un Cuento/Read to Me Storytime (children 3-6 years old), Mondays at 10:30am

Summer Storytime at Panera (June 5th-August 14th at 10:30am) – Meet at Panera Bread, 5755 S. Broadway for this storytime geared towards children 3-6 years old.

Lap & Play Time (babies up to 18 months) features stories, songs, and playtime with developmental toys at 9:30am every Wednesday

Toddler Explore Storytime (children under age 3) is on Wednesdays at 10:30am

Read Aloud Crowd Storytime (children 3-6 years old), Thursdays at 10:30am
Kid Buzz
This is at 2pm and geared towards 1st-5th graders.
June 6th : Caldwell Zoo – Join as the experts from Caldwell Zoo introduce us to different types of animals.
June 13th: Sing with Birds with Ranger Boyd – Learn how to identify birds by the sounds they make. Learn tricks to remember their songs and calls. Then try to sing like the birds!
June 20th: Mr. Mike his violin, mandolin and more – Learn about the instruments and the different styles of music that can be played on each.
June 27th: Sound Stations – Make a set of maracas, test a water xylophone, use percussion instruments to match a rhythm chart, and create your own jazz painting.
July 11th: "And Scene!" Reader's Theatre – Tongue twisters, games, and a performance.
July 18th: Rock Around the World Clock Ranger Boyd – Discover the interactions of the sun, the planets, the moon cycle and the constellations. Learn how people have used them to keep time and mark our calendars for centuries.
July 25th: Interactive Movie – "Willy Wonka" Discover the golden ticket and sing along like an Oompa Loompa for this interactive movie experience.
Makerspace STEAM
Held the second and fourth Saturday at 2pm.
June 9th: KinderArt Ocean Drum (ages K – 2nd grade) – Kids will create an "ocean drum" from common materials cardboard box, plastic, and beads.

June 23rd: Creative Writing (2nd grade and up) – Explore the basics of storytelling and character development using your inner voice.

July 14th: Frog Robot – Make a frog robot from cardboard and craft sticks and watch it hop as we give it life via a 9v battery and rotating motor.

July 28th: Rubber Band Helicopter – See Hooke's Law in action as we make our helicopters fly using a rubber band, paper clip, craft stick, and construction paper.
Thursdays (2-4pm) – LEGO® Block Party – Children ages 3 and up, bring your imagination for an afternoon of building and playing! LEGO® and Duplo Blocks are provided.
Read with a Teen is a program for children to practice reading aloud to a trained teen reading buddy. Check online for our schedule of times.
Movie Madness
A different family friendly movie will be shown on the library's big screen on each week on Mondays at 2pm and Tuesdays at 10:30am. For safety purposes children 12 and under must be accompanied by an adult (over 18) at all times.
June 5th (10:30am): "Sing"

June 11th (2pm): "Paddington 2"

June 12th (10:30am): "Paddington 2"

June 13th (10:30am): "Coco"

June 18th (2pm): "Coco"

June 25th (2pm): " Moana"

July 2nd (10:30am): "Aladdin"

July 2nd (2pm): "Beauty and the Beast(Live)"

July 3rd (10:30am): "The Princess and the Frog"

July 5th (10:30am): "Cars 3"

July 5th (2pm): "Kudo and the Two Strings"

July 6th (10:30am): "Despicable Me 3"

July 9th (2pm): "Rock Dog"

July 10th (10:30am): "Rock Dog"

July 16th (2pm): "A Wrinkle in Time"

July 23rd (2pm): "Sherlock Gnomes"

July 24th (10:30am): "Sherlock Gnomes"

July 30th (10:30am): "Finding Dory"

July 30th (2pm): "Newsies"

July 31st (2pm): "The Lion King"

August 1st (10:30am): "Frozen"

August 1st (2pm): "Mulan"

August 2nd (10:30am): "The Little Mermaid"

August 2nd (2pm): "Tangled"

August 3rd (10:30am): "The Jungle Book"
Teen Tuesdays
At 2pm, these are for youth entering 6th-12th grades.
June 5th: Musical Chairs of Doom – When the music stops grab a chair, but beware! The person who did not get a chair would challenge you for yours. Win the challenge to keep your chair.

June 12th: SNAP Coding with Sphero Robots – Use SNAP Coding to navigate a maze, create a drawing and more.

June 19th: Chopped – Four teams. Four baskets of food. Which team can create the best meal?

June 26th: Action Games with Ranger Boyd – Get up and move with these fun games.

July 3rd: Movie Sing-Along: "Grease" – Grease is the word! Sing along with the Pink Ladies and Tbirds.

July 10th: Marvel/DC – Test your comic book knowledge with trivia, logo bingo and more.

July 17th: Zombie Apocalypse with Ranger Boyd – What happens when things go wrong? Can you survive without cell phones, electricity or transportation? Come and play this light-hearted game of survival and see if you make it through the apocalypse!

July 24th: Makerspace: Frog Robots – Make a frog robot from cardboard and craft sticks and watch it hop as we give it life via a 9v battery and rotating motor.
Adults
The Summer Reading Program is for adults too! Adults will be entered to win a prize for reading eight books from the adult or young adult collections. This year, Tyler public Library has partnered with Beanstack to make logging reading time easier.  Reporting of reading begins June 4th. Visit TylerLibrary.com and select the Summer Reading Club banner to register for an online account.
Second and Fourth Fridays, June 8th-July 27th (1:30-3:30pm) – Movie Musicals will be shown.
June 8th: "Seven Brides for Seven Brothers"

June 22nd: "Singing' in the Rain"

July 13th: "An American in Paris"

July 27th: "Annie"
Also this summer are these events geared for adults.
Thursdays, June 14th-July 26th (10am-12 noon) – Beading Jewelry – Supplies provided.

Thursdays, June 7th-28th (5:30-6:30pm) – Acoustic Guitar Lessons – Registration required, guitars not provided.

Saturday, June 23rd (12 noon-2pm) – Silver Swing – Attention all seniors, come out and dance to Fred Astaire and Ginger Rogers. Light refreshments will be available.

Saturday, July 28th (2:30-4:30pm) – Bronte Bash: Celebrate Emily's 200th Birthday – There will be high tea and entertainment. Costumes are encouraged.
June 26th (10am) – Club Read – Join the Club Read group in discussing this month's read, "Killers of the Flower Moon by David Grann.
Every Tuesday (10am-1pm) – Quilting Class –
Learn the art of quilting at the Library. Fabric and quilt patterns will be provided. Participants are asked to provide their own sewing machines, if you have them, plus scissors, and neutral or white thread. For details and a complete list of supplies please contact the Library's information desk.
Every Tuesday (5:30-6:30pm) – Evening Meditation –
Learn the practice of Heartfulness Meditation with Gayathri Kambhampati.
Every Monday and Wednesday (5:30pm) – Gentle Yoga –
This gentle yoga class will be taught by Meagan Vrba who is certified in yoga, CPR, and first aid.
Every First and Third Friday (1-3pm) – Veteran's Movie –
Join this biweekly screening of movies presented especially for veterans. This free event is held the first and third Friday every month.
Every Saturday (11am-12 noon) – Crochet Classes
will be held in the 3rd floor Internet Center Workroom. These are free classes. Learn to crochet with Library staff and volunteers. All materials are provided. All experience levels are welcome.
Every Third Thursday (5:30pm) – Reel Talk –
This event is like a book-club, but for movies! Free to attend.
First and Third Saturday (10am-12 noon) – EastSide Fiber Artists –
An open gathering of all things fiber. Whether you quilt, knit, crochet, weave, spin, needle felt, etc. Bring your current or completed project and make some new friends.