PATH: 30 Years of Service to the Community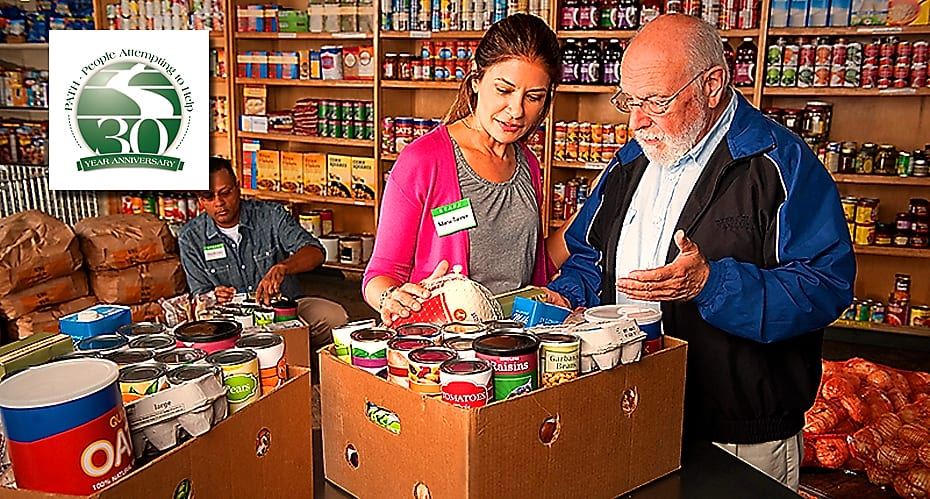 By Kelly Griffith-Fields
PATH, People Attempting To Help, has been on a mission for 30 years now to serve the economically disadvantaged people of Smith County. With both emergency assistance and programs, PATH encourages and empowers them to become self-sufficient.
Gertrude Windsor recognized a need in Smith County and began feeding the homeless and hungry herself from her back door. In 1984, at the age of 90, Mrs. Windsor dreamed of helping more of the disadvantage throughout the community; to reach those further beyond her back door.
She began gathering together church and civic leaders to create an organization that would be a safe place for people in need of assistance. As a result of her vision in 1985, PATH began serving families in need.
"Thirty years is an outstanding achievement of continuous service," Development Director Mila Hightower said. What began 30 years ago as a community collaboration, continues today in much the same way. "Path is supported by 87 congregations throughout Smith County and is very volunteer driven," Hightower said.
For one week every September, PATH focuses on raising community awareness. September 7th-11th has been devoted to spotlighting PATH and its services that assist community members facing poverty, homelessness, or hunger to self-sufficiency.
"This year we're concentrating our efforts into one big event to do something to honor the 30 years of continued service," Hightower said.
Thursday, September 10th at 11:30am, a community celebration and luncheon will be held at Green Acres Baptist Church CrossWalk Conference Center. Larry James, CEO of CitySquare in Dallas, will be the keynote speaker for the event. Dallas' CitySquare is a faith-based community development corporation. Through service, advocacy, and friendship, they help the community battle the causes and effects of poverty.
James served as executive director of CitySquare for ten years before becoming CEO in September of 2004. James was confident that he was needed in the streets of Dallas' inner-city community. He and his wife, Brenda, have made their home there since 1999. Through his service and advocacy, James has become well-known in the communities throughout Dallas as a social entrepreneur and committed servant to the disadvantaged of east and south Dallas.
At the celebration, the Very Reverend Martin Luther (M.L.) Agnew Jr. will be honored with the Gertrude Windsor award. The award is presented to an individual who epitomizes the mission of PATH through both their words and deeds.
The CrossWalk Conference Center is located on the Green Acres Baptist Church campus at 1607 Troup Highway in Tyler. Tickets for the celebration are $35. Tables and other sponsorships are also available. To purchase tickets or become a sponsor call (903)617-2825 or visit www.tylerpath.org.
Statistics show that every three and a half minutes one of our neighbors walks through PATH's doors needing assistance. Last year PATH provided assistance to 22,834 individuals. "We have neighbors throughout Smith County that need help and assistance in some way," Hightower said. "PATH offers that assistance with kindness, dignity, and respect."
Each individual or family that turns to PATH for assistance is assigned a caseworker. Caseworkers help to determine their specific needs and provide long-term guidance and support to meet those needs. The end goal of this guidance and support is to establish self-sufficiency and enhance the quality of life for the family or individuals. Caseworkers are able to assess and address issues that include living situations, financial trouble, physical and emotional health, addiction, parent/child resources, education, employment, and more.
PATH offers a Transitional Housing Program that is designed to help low- to moderate-income families provide safe and affordable housing. At the same time, individuals participate in programs that lead to self-sufficiency. The housing program is designed to help families move into home ownership in 18-24 months.
Their basic medical care offers dental appointments, eye exams, glasses, and help to afford prescriptions.
PATH's food pantry is one of the only food pantries serving the community Monday-Thursday, 8am-6pm. Its hours of operation make it one of the most convenient food pantries in the county. "About 140 people come through the food pantry a day," Hightower said.
Shelves are continually stocked with nutritious, nonperishable food items. Freezers and refrigerators offer changing selections of meat, fruit, and more depending on the donations received. Hightower explained that formula, diapers, and toilet paper are all items the pantry is in constant need of. "While it's not glamorous, they're often an overlooked necessity," she said.
Shoppers make their way through the aisles of the pantry to make their selections. They are then assisted with their bags of groceries by volunteers much like they would be when shopping at a local grocery store.
PATH also works in conjunction with other local organizations to best meet the needs of the people. By reviewing their case, the caseworker may decide if another organization, such as the East Texas Crisis Center, Habitat For Humanity, Andrew's Center, or others are better suited to help.
PATH's next specific charity drive will be Coats For Kids. It runs October 1st-31st to provide coats for Smith County children in preparation for the winter months. Last year 3,000 coats were donated and provided to children in need. New and gently used coats may be dropped off to area dry cleaners or directly at the PATH office.
PATH is located at 402 W. Front Street in Tyler. To find more about ways to help support PATH, or for more information, call (903)597-7284 or visit www.tylerpath.org.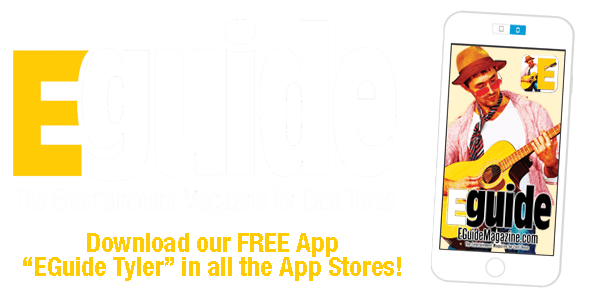 At Cowan Center: "The Wizard of Oz" April 21st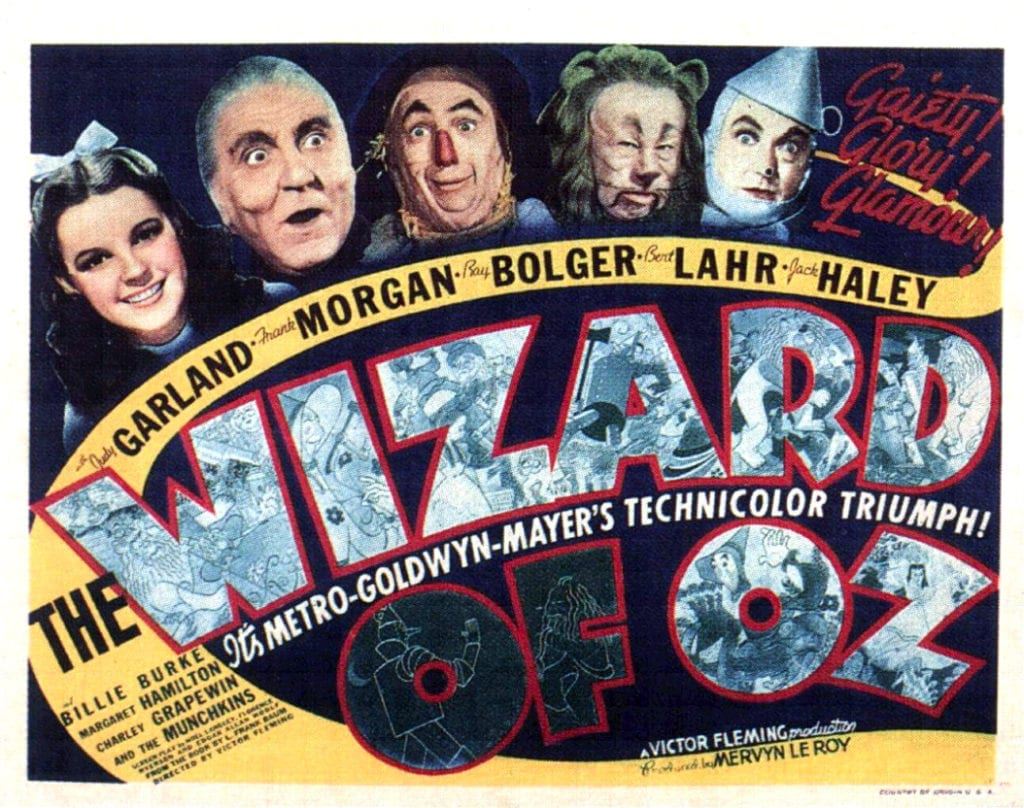 The Cowan Center is located at 3900 University Blvd. on the UT Tyler campus. Tickets are available at the box office, by calling (903)566-7424, or go to cowancenter.org. Upcoming productions are:
April 21st (7:30pm) – "The Wizard of Oz" will be presented at the Cowan Center. There truly is no place like home! The entire family will be captivated as they travel down the Yellow Brick Road and beyond with Dorothy, Toto, and their friends the Cowardly Lion, the Tin Man, and the Scarecrow in this lavish production, featuring breathtaking special effects, dazzling choreography, and classic songs. Tickets are $37-$72.
April 28th (7:30pm) – Beethoven: Symphony No. 9 will be presented at the Cowan Center. The East Texas Symphony will close their season with Beethoven's monumental Symphony No. 9.  The Orchestra will be joined by ETSO Chorus, UT Tyler Concert Chorale, and Patriot Singers, and a quartet of soloists.  The concert also features the ETSO premieres of Handel's Zadok the Priest and Brahms' Nanie.  It's a grand evening of choral music ending the season on a high note.
May 10th (7:30pm) – The Celtic Women will be presented at the Cowan Center. This global phenomenon started on a winter Dublin night in 2004. The idea was conceived to create a musical ensemble featuring a selection of exceptional classically and traditionally trained Irish female musicians. Tickets are $42-$77.
Calling All Poets, April 21st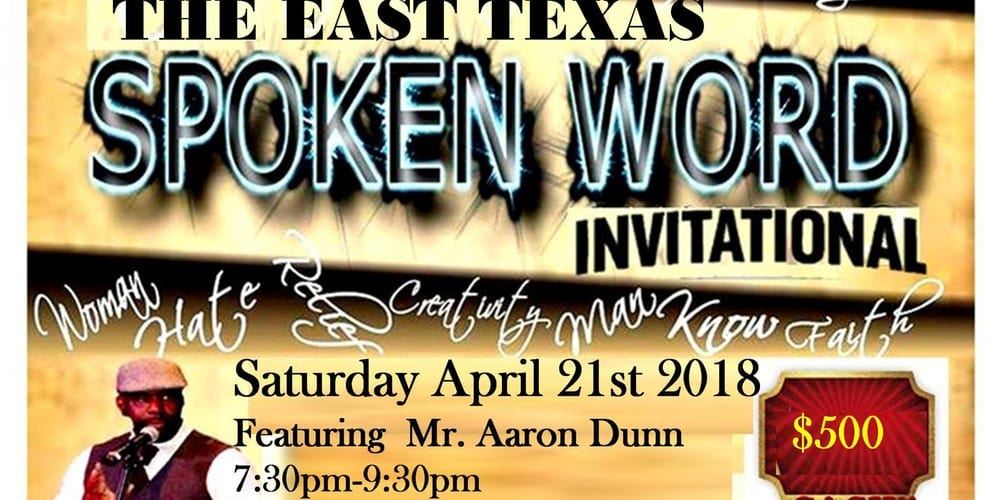 The East Texas Spoken Word Invitational Competition
The East Texas Spoken Word Invitational is an 'East Texas poets only' competition and will be held Saturday, April 21st, 7:30-9:30pm at El Guapo Records, 257 S. Broadway Ave., Downtown Tyler.
On this night, come celebrate International Poetry Month in a family-friendly space. At this collective community gathering, the featured poet will be Aaron Dunn, author of the new collection "Poetry For Your Sake." Aaron will be reciting works which will be available for purchase.
There will be 12 poets selected for his annual spoken word event. Prizes will be awarded. Poets can enter the competition for $10. There is free admission for any audience member.
Tickets are available at eventbrite.com > East Texas Spoken Word Invitational. To participate, you must have an eventbrite ticket.
Seating is limited. For more info call or text (972)704-5001 or go to mikeguinn.biz.
Liberty Hall: Bill Anderson in Concert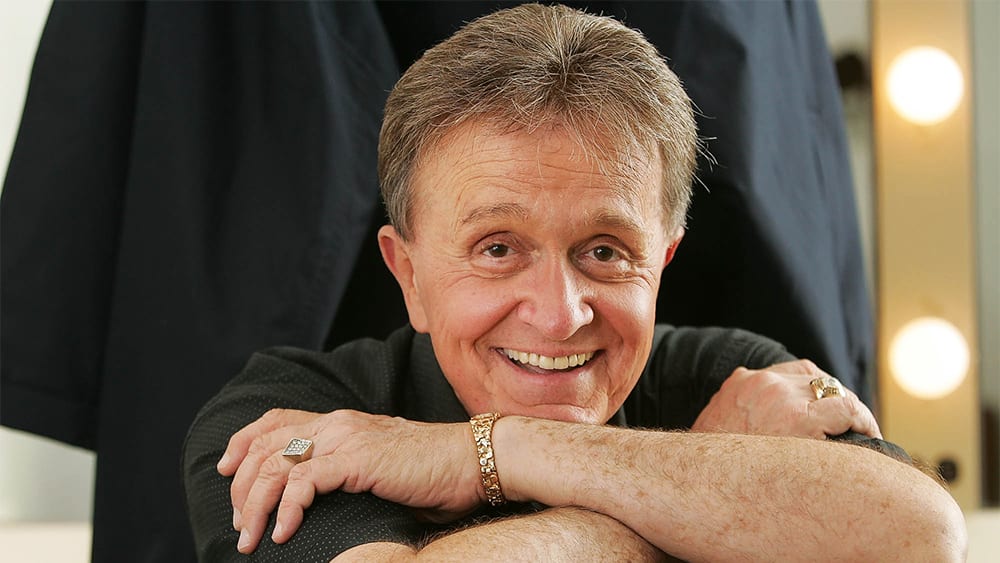 Country Music Hall of Famer Bill Anderson in concert this weekend!
---
Liberty Hall is hosting a variety of upcoming events. Liberty has something for all ages! Liberty Hall is located at 103 E. Erwin St., Tyler. Tickets are available online at libertytyler.com.
April 20th (7pm) – Bill Anderson in Concert – Country Music Hall of Famer, Bill Anderson, has been a member of the Grand Ole Opry sine 1961. One of the most popular, most enduring entertainers of our time, he's known, in fact as "Whispering Bill," a nickname hung on him years ago as a result of his breathy voice and his warm, soft approach to singing a country song. For tickets call (866)710-8942. Tickets start at $40.
April 21st (8pm) – Mouse & The Traps – After more than 50 years together, Mouse & the Traps continue to be one of the best examples of "Texas Rock & Roll." Formed in Tyler, Texas in 1965, Mouse, Nardo, Dave & Larry continue to give the public just what they want – great rock and roll. Whether you remember "Public Execution," "Hit the Bricks," or not, Mouse & The Traps has something for everyone. Tickets are $20-$25.
May 10th (7pm) – Twitty & Lynn: Grandchildren of Conway & Loretta in Concert – Tayla Lynn grew up in the heart of Tennessee and started singing with her grandmother at an early age. Tre Twitty, the grandson of the late Conway Twitty, is a remarkable young talent and will perform as well. For tickets call (866)710-8942. Tickets start at $30.
June 27th (7pm) – Country Music Hall of Famer Connie Smith – In 1964, Connie Smith recorded the Bill Anderson-written "Once a Day." Issued as her first single, it spent eight weeks at #1. She also cut darkly personal songs, including "Ribbon of Darkness" and "The Last Letter." For tickets call (866)710-8942. Tickets start at $40.
July 20th (7pm) – "Sail On: The Beach Boys Tribute" is a show based out of Nashville, TN, that focuses on performing songs by America's Band, The Beach Boys, to sheer perfection. The show includes over 30 well-known hits. Members of Sail On have performed with Brian Wilson's band, The Zombies, Earth Wind and Fire, Cheap Trick, Mark Lindsay. Tickets are $20.
August 11th (8pm) – Sgt. Pepper's Lonely Bluegrass Band will visit Liberty once again! They are a modern bluegrass band that plays and sings the songs of The Beatles. Performing some of the very best music composed by Paul McCartney, John Lennon and George Harrison, beloved songs are presented with instruments you normally wouldn't expect to hear. Tickets are $20.
August 16th (7pm) – The Bellamy Brothers – Best-known for the easy rolling, '70s Southern soft rock classic "Let Your Love Flow," the Bellamy Brothers are the most successful duo in country music history, consistently climbing into the upper reaches of the Billboard country charts during the '80s, including "Redneck Girl," "If I Said You Had A Beautiful Body, Would You Hold It Against Me," '"You Ain't Just Whistlin' Dixie," and "Dancin' Cowboys." For tickets call (866)710-8942. Tickets start at $40.