Pizza delivered to your house is nothing new and for some, it is a standard "I don't feel like cooking" dinner. But for a long time I have not been able to get my favorite pizza delivered. Now, one of my favorite pizzas in town – Bruno's – is available for delivery!
Yes, delivery from Bruno's is now available via Patriot Delivery.
The Combo Pizza (the classic pizza with pepperoni, sausage, ham, hamburger, mushroom, green pepper, black olives, green olives, onion, jalapenos, and an option for anchovy) and a side of garlic cheese bread is a favorite way for my family to spend a lazy Sunday afternoon watching football.
Bruno's offers wings, yummy sandwiches and several appetizers like boneless wings, hot wings, BBQ wings, fried cheese, fried mushrooms. Bruno's offers yummy sandwiches, classic Italian dishes like lasagna, spaghetti, chicken alfredo too.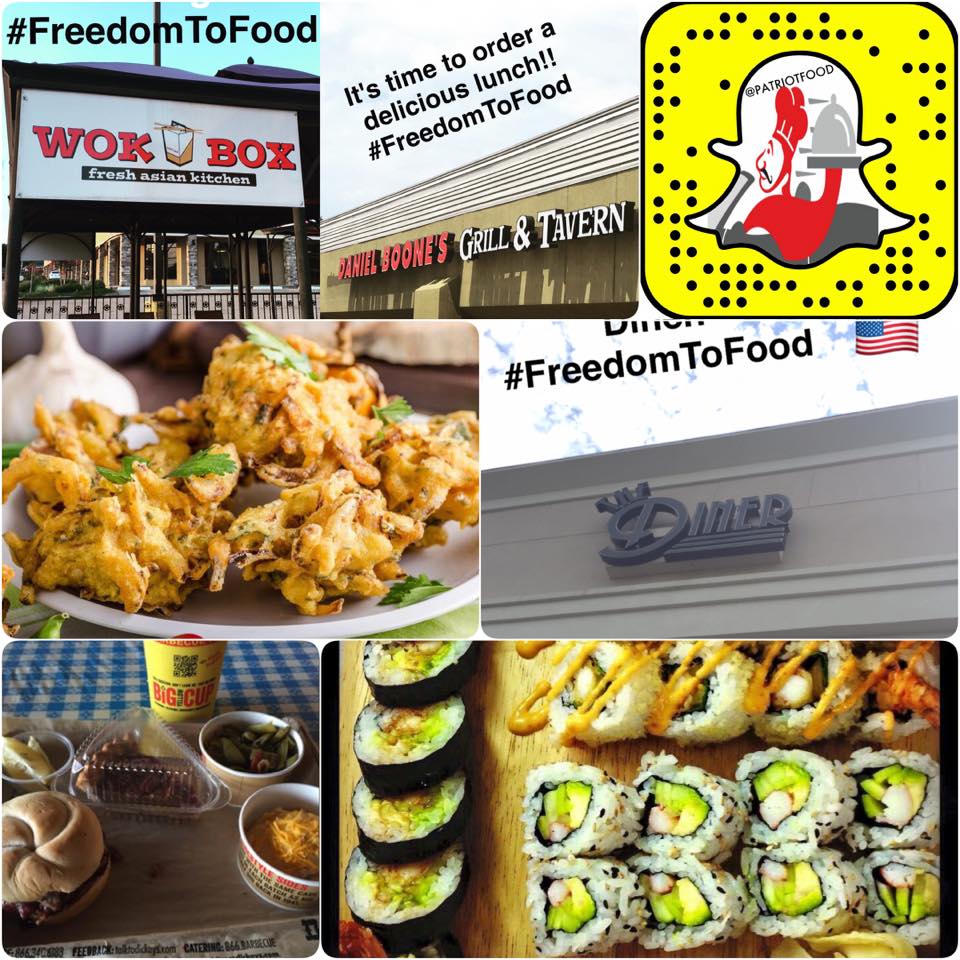 We love Bruno's Muffuletta too! This classic sandwich is loaded with olive mix, ham, salami, provolone cheese, on toasted Italian bread.
Patriot will bring it all to your door plus you can pre-order it so that your Sunday afternoon is super easy. Be sure to get your order in before 3pm before Bruno's closes early on Sundays.
Patriot Delivery also offers quick, easy and convenient delivery from: Janie's Cakes (think office meetings!), Daniel Boone's, Sake Sushi, The Diner, Cheng's Bistro, Newk's Eatery, Bruno's Pizza and Pasta, Wok Box, What About Kabob's, Dickey BBQ, Taj Mahal, and Kabob Lounge. You can pre-order delivery from Where's Rufus, The Diner and Cork Food and Drink. Sometimes the hours each restaurant is open changes the delivery schedules.
To order, simply log on at www.patriotfooddelivery.com, set-up a free account (they remember your favorites), then follow the simple steps to select your items in your order. On the website, it will give you an estimate of the delivery charge, ranging from 0.00 to 6.99 based on your zip code.
Patriot delivers to homes, businesses, hotels, as well as school campuses.
From their website, "Our standard delivery fee is depending on location and per restaurant for orders placed online. The delivery fee does not include gratuity for the delivery waiter. The average delivery time is 40 to 50 minutes. Delivery times vary based on traffic, the restaurant's ability to prepare food, and weather conditions. We recommend that large orders be placed at least two hours in advance, but if you require a specific lunch time delivery, 24-hour notice is recommended."
You can also have groceries delivered starting at $20.
Use the code "patriotfood" for your first order to get a discount!
If you need anything at all from Patriot or have any questions, please email them at customerservice@prdtyler.com.  They will usually respond within a few minutes.  If needed, give them a call, (or a text), at (903)508-3833.
Corporate accounts can be set up where your business can receive a bill at the end of each billing cycle, too.