People Of East Texas: Building Family, One Story At A Time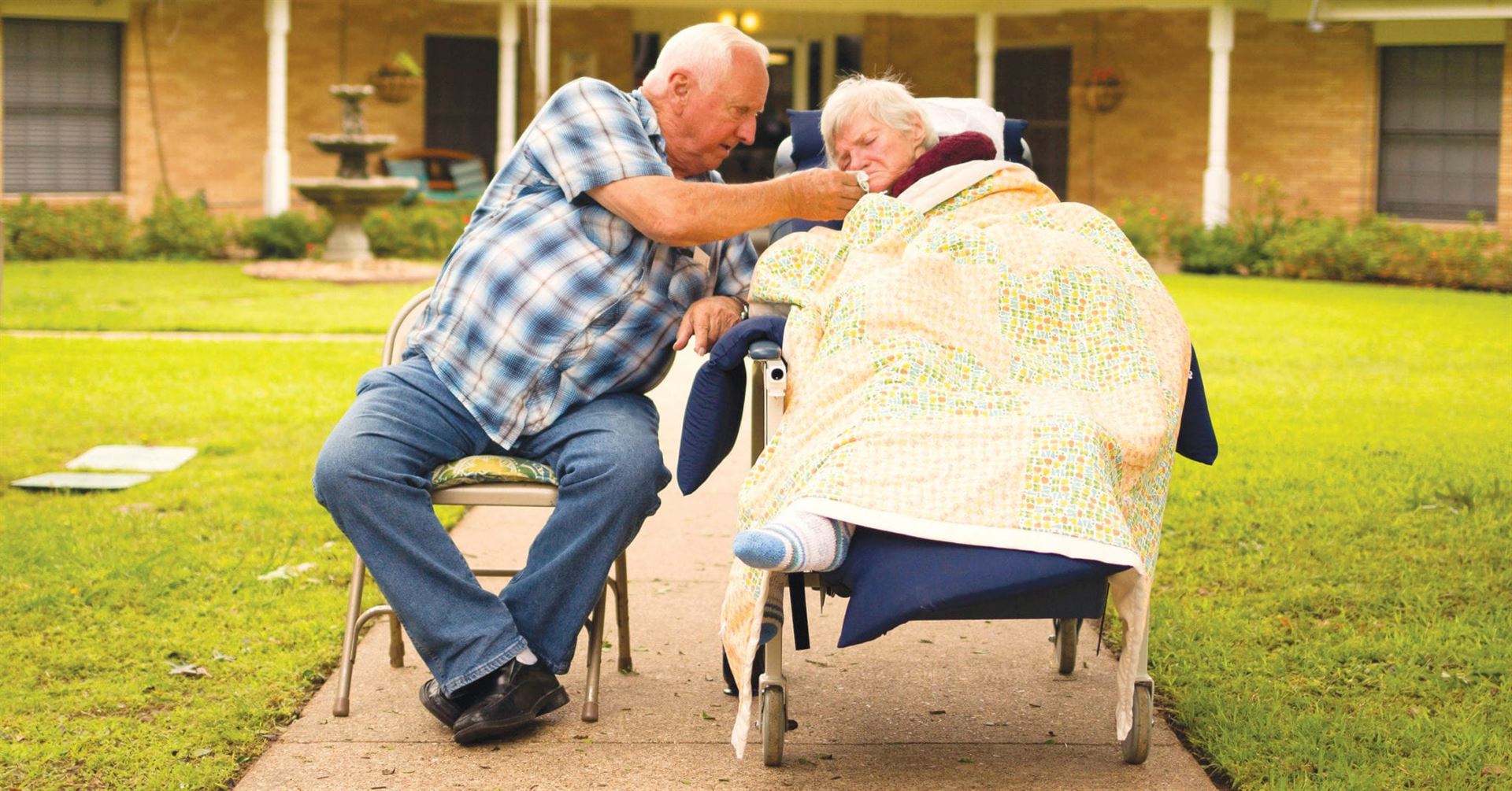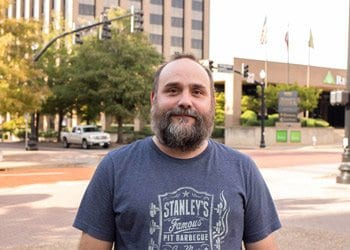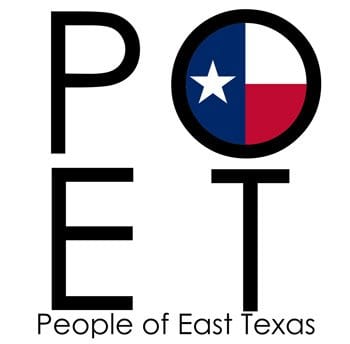 By Johnny Griffith
Every day over half-a-million people who call East Texas home go about their daily routines, most of the time perfectly oblivious to the other 499,999 (give-or-take a few thousand) around them. In a world that is increasingly digital, with almost the entirety of human knowledge available at our fingertips, actual human interaction has seemingly been collateral damage along the way toward our technological enlightenment. One intrepid East Texan, however, has decided to let the digital landscape work to our advantage and is using Facebook to re-introduce us to each other through his page, People Of East Texas (POET).
Heath Bickerstaff (pictured right) launched POET in August of 2015 after several years of working as the Social Media Marketing Director for the Dairy Queen corporate offices as a way to share the stories he'd been hearing for years. Taking some inspiration from the burgeoning Humans Of New York project by Brandon Stanton, Heath decided that it was time for people to get to know some of the fellow East-Texans they were passing on a daily basis and took advantage of the platform that just about everyone voluntarily spends time on daily.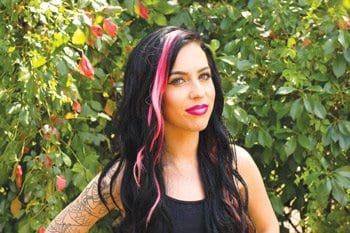 People Of East Texas is truth in advertising from the onset. Bickerstaff and his trusty camera photograph the people he randomly encounters on his travels around East Texas. Not only does he take their pictures, Bickerstaff asks them to divulge a bit about themselves with the understanding that it will be shared on the Facebook page, opening their private selves to public exposure in hopes that it will inspire people to go beyond easy and see that we all share the same hopes, dreams, fears, and insecurities.
POET launched just over a year ago and has around 14,000 likes so far on the page. In fact, the interest in the page has grown to the point that there will be a collection of selected stories in print form shipping September 1st which can be ordered from the website, www.peopleofeasttexas.com.
I managed to catch Heath in between photo shoots and asked some questions to get more in depth with his own story and his vision for People Of East Texas:
Johnny: Your pictures and stories are about East Texans. Are you a native of this area?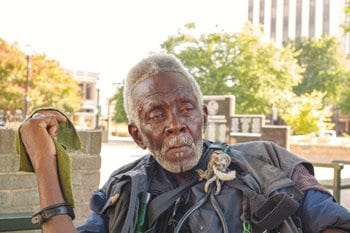 Heath: I was born in Gadsden, Alabama on a rainy November Sunday in 1988. Throughout my childhood, I moved around from one city to the next and often throughout different states in the Southeast. I spent most of my childhood in East Tennessee up until the end of my 8th-grade year when I came out here during the summer of 2004 as a 14-year-old juvenile runaway. I needed to get away from a very bad home life. Throughout my childhood, I was moved in and out of foster homes which is why I moved around so often. Being shuffled from home to home really put things into a different perspective for me, even at such a young age. I saw and experienced a lot of emotional and physical abuse, not only while in foster care but from my own biological family as well. I dreamt of permanency. I wanted one home, with one family, and promised myself that I would do a better job than the examples I experienced growing up. In Tennessee, I saw a pattern in the lives around me that I refused to be sewn into, so I came to East Texas to be the person I dreamed I could be.
Johnny: When did you first start photographing people?
Heath: Ever since I picked up my first camera as a kid, I've always been fascinated with photography. In high school, I excelled in my photography class so much that when my photography teacher was working with other students individually, I would start teaching the class until she was able to get back on track. Of course, I wouldn't consider myself an expert but [I am] just very passionate about the art and becoming better in the practice.
Johnny: When did you decide to start the POET Facebook page?
Heath: I previously worked as the Social Media Marketing Director for Dairy Queen Corporate office for nearly 5 years, and during that time I heard so many stories from the regular guests that would come in from time to time. The first story I ever posted to the People of East Texas Facebook page was the story that gave me the feeling that I wanted to give one-hundred percent of everything I had to this project.
Johnny: What was your original goal with POET?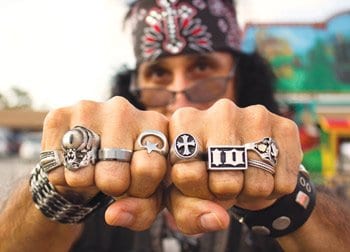 Heath: My original goal has not changed. It is to give people a different perspective of East Texas than they would normally get from any other media outlet. I have even had a few news stations find stories from the POET page and then go out and report on that story, which is really cool. I thought that was so cool the first time it happened.
Johnny: How has that goal evolved since you took your first picture for POET?
Heath: You know, not much other than expansion. I'm currently working on a Places of East Texas concept that I will be launching during the first quarter of 2017. It's going to be geared more towards letting people see a different side of businesses and companies in East Texas that they may or may not know about.
Johnny: How do you choose the subjects for your pictures?
Heath: Most of the time it is pure chance. If you're in my path, I'm probably going to try to talk to you. Every once in awhile, I will come across a story or Facebook post that someone posted that will peak my interest. I'll reach out to them and see if they want to be featured. There is usually a 50% chance that everything lines up to get the story. The ones I've reached out to are usually the most successful posts as far as audience engagements are concerned.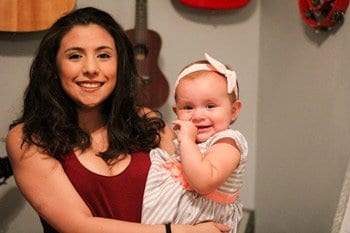 Johnny: How do people react when you would ask for permission to take their picture? Are they generally open to the idea or is it a hit and miss proposition?
Heath: In the beginning, it was extremely hard to get a single photo. I am a 6'2, 280 lb, large framed man, so approaching anyone initially caused them to close up. Over time I found that if I began talking to them as I approached instead of just walking up, they would allow me to take their photo. These days though, it's become a lot easier. About one out of every 15 people I approach have actually heard of the page or liked it. One out of every five or so chooses not to allow me to take their photo which is perfectly fine.
Johnny: What has been your favorite story of all the pictures you've taken so far?
Heath: My favorite has to be the only one that actually made me tear up as it was being told to me by a young mother who felt as if everything was stacking up against her all at once. At the very moment, she's in danger of being swept away by the weight of the world, a simple song playing on a radio that wasn't supposed to work brought her peace and changed the course of her life. I don't doubt for a moment what she experienced was beyond coincidence, and not of this world.
Johnny: What has been the craziest interaction you've had (good or bad)?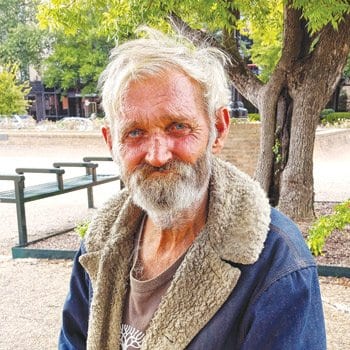 Heath: [Laughing] I once approached a man that looked like he stepped right out of the early 90's. He had the acid-washed jeans, one leg rolled up to his shin, hi-top fade haircut, Nike pumps and a denim jacket. He had this old school boombox on his shoulder that I imagined housed about 16 D batteries, and he was doing these heel turn dance moves right in the middle of the sidewalk. I was pumped to take his photo because I 'thought' he was looking for the attention, but I was dead wrong. When I asked to take his photo, his entire demeanor changed, the music stopped, and he got real close and said, "Do you have a degree that qualifies you to carry that camera?" When I replied that I did not, he got closer and whispered firmly, "Then put the camera down, and walk away…" It was hilariously scary. Needless to say, I didn't dare snap a photo.
Johnny: When did you decide there was enough interest to warrant publishing a magazine?
Heath: I am a firm believer in not asking for followers or likes for the page itself. Every person that has liked the page is because they saw something I posted and chose to follow for the content. After I surpassed 5,000 organic followers I decided that if I limit the number of magazines I publish per edition and build it as a collectors item, it would sell. My idea to do that led to the success of the magazine.
Johnny: How has the response to the page and the magazine been so far?
Heath: It's been better than I ever imagined this soon. There is a community of its own developing because of this page, and it's a lot of fun for me to watch. The support is great as well. Every once in awhile there are people who will try to tear down a post, but for every one person that does that, there are 100 that are defending it. There are less than 100 copies left of the First Edition of the magazine. If there are any that do not sell, I'll most likely donate them to businesses around East Texas.
Johnny: What are your plans for the future of POET?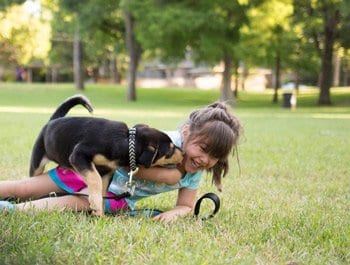 Heath: I am working diligently to put East Texas on the map in a way it's never been before. The People of East Texas page has followers from all over the world at this point, and that following is growing bigger every day. People of East Texas is not about any single person. It's about the collection of people that make this place what it is. It's about breaking the stereotypes and bringing light to issues you would not otherwise know about. It's about being able to recognize someone you see in your everyday life, but never talked to. POET is about uniting people in this region in a way they have never experienced.
Johnny: What have you learned about the people of East Texas while working on POET?
Heath: There are amazing people that we have yet to learn about, simply because too often we choose not to acknowledge anyone outside of our own little circles. We miss out on so much because we are taught not to talk to strangers, even when those strangers live across from us in the same apartment building or next door. I've found that most people, no matter what they look like or how much money they have, want the same thing in life, which is love and happiness. When we open up our world to listen to those around us, we find that those people are not so different from ourselves or someone we already know personally. I am able to do what I am doing today because the people here in East Texas did for me exactly what I am doing with the POET page now…listening.
Bickerstaff has taken the kindness and faith shown to him as a runaway teenager and used it to change his stars. As a 14-year-old transplant to East Texas with no family ties here, no home, and no clear future ahead of him, the people of the area took him in as one of their own, sheltered him, gave him the tools he needed to succeed, and when push came to shove, convinced local authorities that he was better off with his new "family" here than the one he left in Tennessee.
Twelve years later, after graduating from Van High School in 2008, marrying his high-school sweetheart, and with a family of his own now, Heath Bickerstaff is hoping to share the stories of other people's lives, so maybe we can all get a little closer to being "family."
You can find People of East Texas at www.facebook.com/PeopleofEastTexas and at www.PeopleofEastTexas.com. You can order POET's incredible magazine at these sites.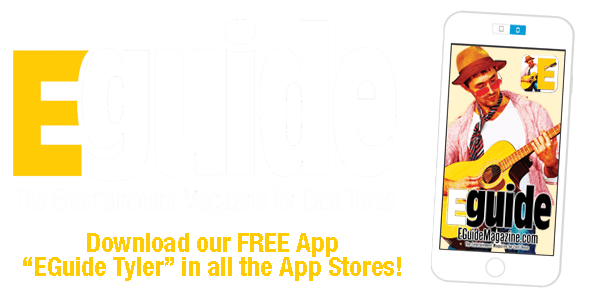 April 25th-28th: "Hamlet" on Stage at TJC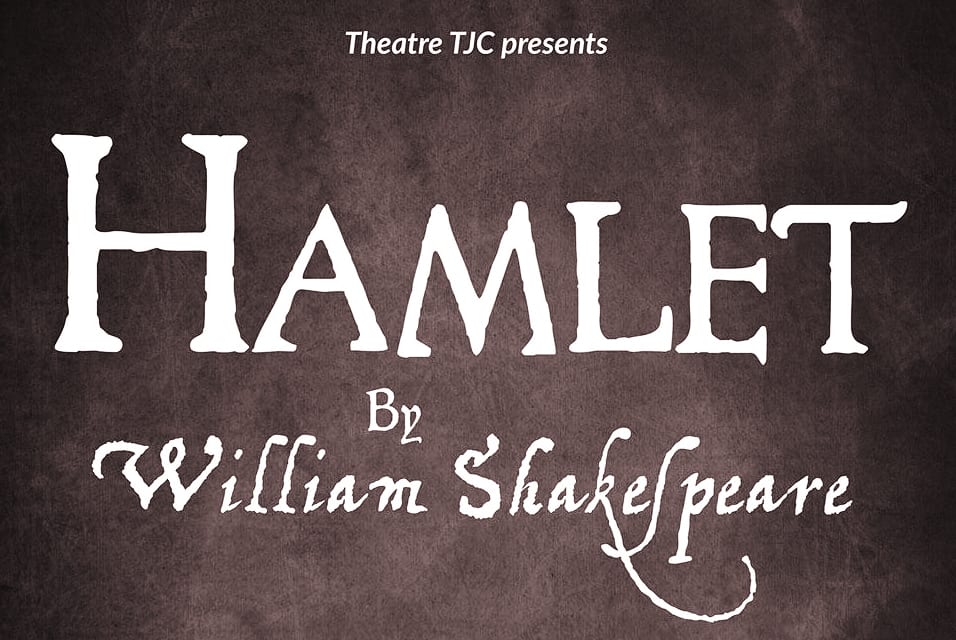 'Hamlet' to be Theatre TJC's final production of the season
Theatre TJC will close its 2017-18 season with William Shakespeare's searing story of murder and revenge, "Hamlet."
Show times are 7:30 p.m. Wednesday-Saturday, April 25-28, with a 2 p.m. matinee on Saturday, April 28, in Jean Browne Theatre.
Tickets go on sale Wednesday, April 18. Admission is $10 for adults, $5 for seniors and students, and free with a valid TJC ID. Box office hours are noon-6 p.m. weekdays through the run on the show. For reservations, call 903-510-2212.
The production is under the direction of Denise Weatherly-Green.
Long considered one of The Bard's best plays, "Hamlet" is the tale of a Danish prince tormented by despair, insanity and a drive for vengeance. The play has been inspiring the minds and exhausting the hearts of theater-goers and readers alike for centuries.
Cast includes: Hamlet – Sean-Riley Cunningham, Tyler; King Claudius – Bryce Neel, Troup; Queen Gertrude – Nicki Dempsey, Tyler; Old Hamlet's Ghost – Stone French, Whitehouse; Polonius – J.W. McFarland, Bullard; Ophelia – Bailey Patton, Mansfield; Laertes – Gerardo Carreon, Matamoros, Mexico; Horatio – Walker Delk, Tyler; Rosencrantz – Bryson Chalk, Big Sandy; Guildenstern – Iliana Herrera, Tyler; Marcellus – Mar'Quise Johnson, Oceanside, California; Barnardo – Colin Thomas, Frisco; Francisco – William Clark, Whitehouse; First Player – King, Levi Hawkins, Hughes Springs; Second Player – Queen, Savannah Williams, Tyler; Third Player – Trey Frosch, Kaufman; Clown 1 – Joey Herrera, Katy; and Clown 2 – Rita Roman, Quitman.
Crew includes: stage manager – Tate Bivens, Paris; assistant stage manager – Grace Luttrell, New Diana; director's assistant – Ellie Hudson, Tyler; and sound design – Katlyn Lamar – Canton.
The production is part of TJC's fourth annual Arts Festival, a month-long celebration of exhibits and performances by TJC students, faculty and staff. For a complete list of events, go to www.tjc.edu/ArtsFestival.
Art in the Garden April 28th at the Rose Garden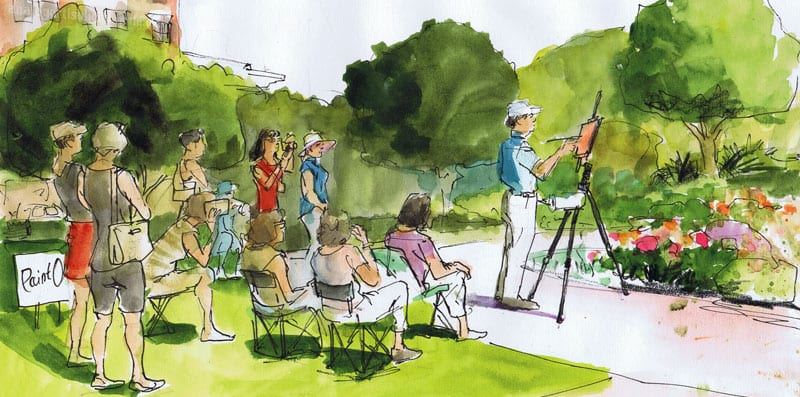 April 28th (11am-2pm) – 12th Annual Art in the Garde
n
The Tyler Parks and Recreation Department invites you to come paint or draw with us in the Tyler Rose Garden, 420 Rose Park Dr., Tyler.
Join local artists of all ages to paint. Bring your paints, any medium (paper or canvas) and an easel and create a masterpiece. Non-painters are welcome to view the garden and the artists at work.
A display of artwork will be shown in the exhibit area.
This is free to the public. Light refreshments will be served in the Rose Garden Center.
Art instructors are welcome to bring their students of any age.
For more info call (903)531-1214.
Kane Brown at TJC in Concert April 25th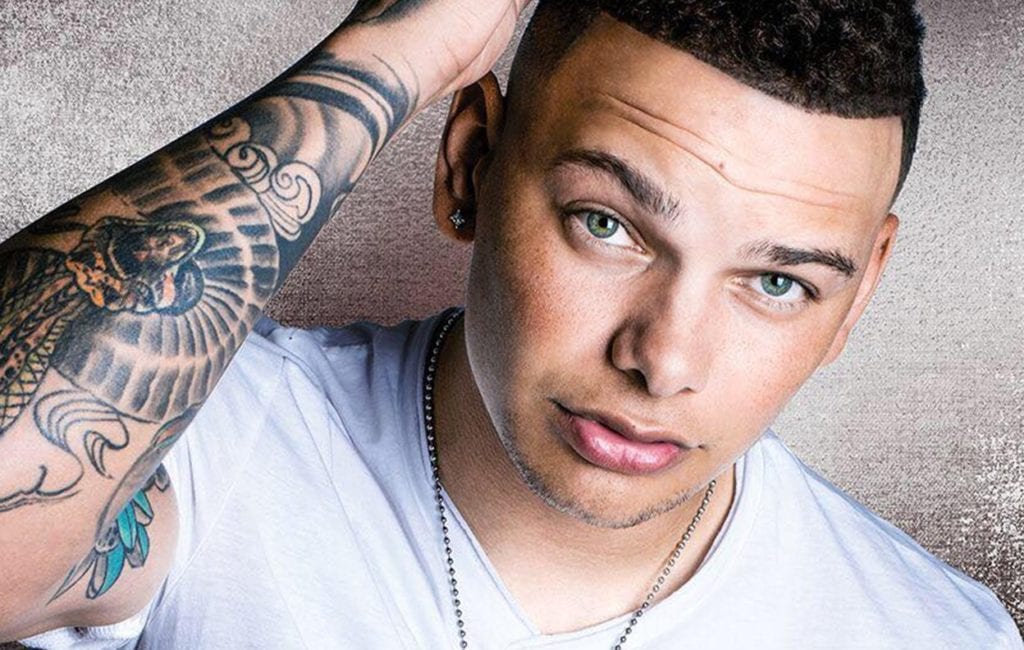 Rising country star Kane Brown will headline TJC's annual Spring Fling on Wednesday, April 25, on the Intramural Field on the TJC main campus.
Gates open at 6 p.m., and Lindale artist Chris Colston will open the show at 7 p.m., followed by Brown.
Admission is $30 for community general admission and $10 for TJC students. Seating is lawn-style, so lawn chairs and blankets are recommended. Tickets can be purchased by going to www.tjc.edu/events and clicking the April 25 Spring Fling link.
In case of inclement weather, the event will be held in Wagstaff Gymnasium.
About Kane Brown
Breakthrough artist Kane Brown is climbing the charts with the RIAA Gold-certified "Heaven," the newest single from his self-titled Gold debut, which stands as country's #1 best-selling new-artist album debut since 2014.
With a robust, devoted fan base of over 3.5 million social subscribers, the RCA Records/Zone 4 recording artist has garnered over 320 million on-demand streams and over 100 million YouTube and Vevo views. Released in December 2016, Kane Brown debuted at #1 on Billboard's Top Country Albums and Top 10 on the Billboard 200 all-genre chart and became the #4 best-selling new-artist album debut of 2016, in any genre. Kane Brown Deluxe Edition—a 15-song edition of his self-titled album—released in October of 2017, debuting at #1 on Billboard's Top Country Albums and Top 5 on the Billboard 200.
Brown became the first artist ever to be #1 on Billboard's five main country charts simultaneously, including Top Country Albums; Country Digital Song Sales (with the #1 debuting "Heaven"); and Country Airplay, Hot Country Songs, and Country Streaming Songs (with the Double-Platinum smash "What Ifs" featuring Lauren Alaina, which also ranks as the #1 most-streamed country song of 2018). Brown earlier made chart history with the highest-debuting country EP of the Nielsen SoundScan era—2016's Chapter 1—which featured the Platinum-certified "Used to Love You Sober," the video for which earned a CMT Music Awards Breakthrough Video nomination. A past ACM Awards nominee as New Male Vocalist of the Year, the 24-year-old singer/songwriter has been the subject of press features in such outlets as The New York Times, The Washington Post, USA Today, Billboard, People, US Weekly, Seventeen, Cosmopolitan, HITS, and Rolling Stone. Among his extensive TV appearances are NBC's "Today" and "Late Night with Seth Meyers," the nationally syndicated "Ellen" and "Entertainment Tonight," CBS' "Academy of Country Music Awards," "Conan" (TBS), a 2017 "CMA Awards" (ABC) performance of "Heaven South" with Brad Paisley, the national debut of "Heaven" on ABC's "Good Morning America" (December 6 and a New Year's Day encore), performances of "What Ifs" on "Dick Clark's New Year's Rockin' Eve with Ryan Seacrest 2018" (ABC) and the December CBS special "A Home for the Holidays," and a musical guest appearance on ABC's "Jimmy Kimmel Live!" on February 12.
On tour with Jason Aldean in 2017, Brown sold out 92 headline shows of his own with over 141,000 tickets purchased and is currently opening for Chris Young's Losing Sleep tour. Beyond his flourishing music career—and inspired by his personal experiences and a desire to lend his voice as a platform—Brown has partnered with Make Room, the nation's leading organization addressing the rental housing crisis in the United States. Brown has also teamed up with State Farm® as part of the Neighborhood of Good® discussion, encouraging people to make a positive impact in their own neighborhood by finding a volunteer opportunity that's right for them. www.kanebrownmusic.com
Gate opens for The TJC Spring Fling at 6 p.m. on Wednesday, April, 25th. East Texas' own Chris Colston kicks things off, so get there early. Tickets are $10 for TJC students and include free crawfish and $30 for community general admission. There will be food trucks there as well for purchase. Tickets can be purchased here.
And heads up, it's lawn-style seating, so bring a blanket or chair.
For complete details, call 903-510-2797 or email studentlife@tjc.edu.