By Gini Rainey
A lot has been going on in our world this past week.  Some of it has not too terribly pretty.  Sometimes it's difficult to look past this messy life of ours and find the beauty of our home called Earth and as a result of all this messiness, I find it hard to find much inspiration.  Initially we were wondering which world power would decide to blow us off the face of this Earth, but it would seem that we are doing a mighty good job of trying to destroy ourselves from within.  It would seem that there are a lot of folks who feel the best way to move forward is to disregard the past that got us all to this point in time.  Instead of trying to learn from that history and try not to repeat it, it would seem a lot of folks just want to erase and forget.  Unfortunately, that isn't the way to honestly move forward.
How can she tie this into a cookbook review, they say.  Well, The Casablanca Cookbook references a lot of things from the movie of the same name, which drew it strength of popularity from its perfectly timed release that followed, by just a few

short weeks, the Allied invasion of North Africa.  While many films about war were released during that time period, Casablanca went on to win three Academy Awards because of its compelling plot, cast of all-stars, memorable lines, and pervasive theme song.
While this cookbook isn't very big, Sarah key, Jennifer Newman Brazil, and Vicki Wells managed to pack some interesting recipes along with great black and white photos and trivia into their 44 page book that was published in 1992 by Abbeville Press Publishers.  Filled with recipes that have a Moroccan flair, you'll be able to cook up a meal like they served at Rick's and savor a flavor straight out of the Kasbah.  The adult beverage recipes in this book seem to out-weigh the others, but after all, Rick's was one smoke-filled, bar-type restaurant, so it stands to reason.  From a "Here's Looking at You, Kid" Champagne Cocktail straight through to the "As Time Goes By" Preserved Lemon Cookies, you should be able to get your nostalgia juices flowing enough to maybe pop in the movie while you cook a meal of Couscous Marocain and sip a "We'll Always Have Paris" Preserved Lemon Martini.
To make your own supply of Preserved Lemons, use this recipe.  Starting with 4 thin-skinned, small lemons (or limes), slice thin, or in wedges.  In a 1-quart jar, layer the lemons alternately with 2 cups sugar to fill jar.  Seal the jar with an airtight lid.  By the following day, they should have produced enough liquid to cover the lemons.  If not, add more sugar.  Do not add water.  Let sit in a cool, dry spot for 2 weeks.  After 2 weeks, the lemons are ready to use.  Refrigerate at this point to store up to 6 months.  These are great for garnishing sweet drinks and desserts.  If you are a martini drinker, you can use the same recipe, only substitute salt for the sugar.  Oh, and by the way, Bogart did not say "Play it again, Sam." What he said was "You played it for her, you can play it for me…If she can stand it, I can. Play it!"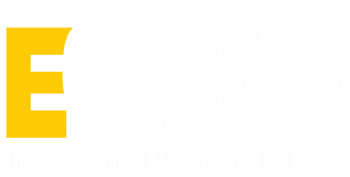 By Gini Rainey
My dad was quite the jokester.  It seems like he was either pulling off a prank or thinking up one to do.  I remember one time, when I was about 4 or 5, my mom had some of her friends over to play bridge and dad decided it was time to trim my bangs.  So, dad takes the trimmings, glues them to my chest and sends me downstairs to say "hi" to my mom's friends, who were completely taken by surprise at a little girl with hair on her chest.  Of course, my mom was mortified and promptly hustled me out of the room.  With that in mind, I have often wondered exactly who it was that my dad introduced me to as Hopalong Cassidy when I was around 8 years old.
I was pretty much a tom boy growing up and was madly in love with anything that had to do with cowboys and horses.  My favorite TV shows were Fury, Rin Tin Tin, The Rifleman, The Lone Ranger, and of course, Hopalong Cassidy.  I remember my dad coming home one day, picking me up and the two of us going to the Moorhead Country Club to meet Hopalong Cassidy (whose real name was William Boyd) and his beautiful white stallion, Topper.
If I remember correctly, dad said that Hoppy had moved to Moorhead and was a friend of his.  Now, the internet rabbit hole I have traveled down trying to figure this one out has provided me with only one connection of Hoppie to Moorhead.  Seems there was a disc jockey at a local radio station (KVOX) named Arlyn Lang who used the air name of Hopalong Cassidy for the 25 years he was on the air,
beginning in 1984 – the math doesn't work into this quotient.  So, the question remains: Did I meet the real Hopalong Cassidy that warm day back when I was a kid? Or was it just another one of dad's pranks?  I guess I'll never know for sure. Too bad it wasn't the Lone Ranger, then I could be saying "Just who was that masked man?"
All of that to say, I picked up a really neat cookbook recently, named "The All-American Cowboy Cookbook: Home Cooking on the Range."  Written by Ken Beck and Jim Clark and published in 1994 by Rutledge Hill Press, this book is filled with over 300 recipes from the "World's Greatest Cowboys," and one of them just happens to be, you guessed it, Hopalong Cassidy.  If you are a lover of anything cowboy, you will definitely enjoy this book that is loaded with a ton of trivia and black and white photos.  In fact, it's so full of fun facts and photos,  you might almost skim past the recipes.
Since nature is reminding us today that winter is not done with us east Texans, it just seems like a Chili kind of day, and this book has several versions of that hearty soup.  Ernest Borgnine, who was in several westerns before he joined "McHale's Navy," shared his "Ernie's Tex Chili."  In a large pot, brown 3 pounds of ground sirloin or ground round in 1 stick of butter.  Pour off ½ cup liquid from the meat and use it to sauté 3 chopped green bell peppers, 3 chopped onions, and 3 minced garlic cloves in a separate skillet until tender.  Add to the meat mixture and stir in ¼ cup chili powder, 2 tablespoons salt, 1 ½ teaspoon pepper, 3 teaspoons cumin, and ½ tablespoon cayenne pepper.  Add 3 1-pound cans of chopped tomatoes, including liquid.  Simmer covered for 1 hour, remove lid and simmer for at least 30 more minutes.  Topped with chopped onions and grated cheese, this makes great meal for the wild bunch!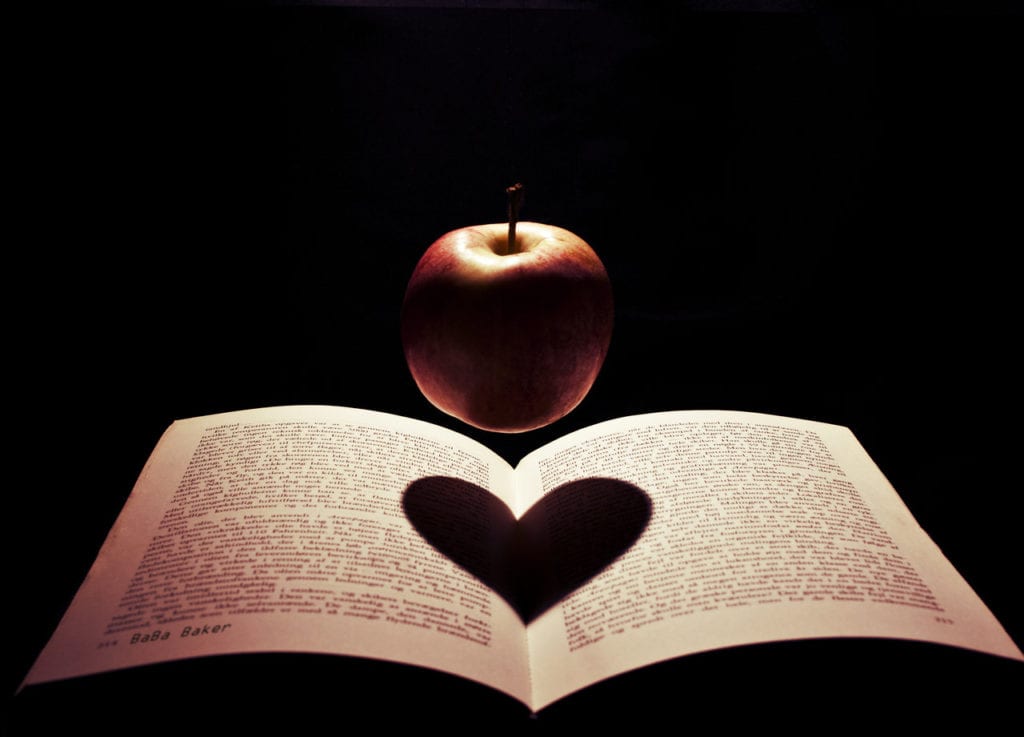 By Gini Rainey
The Immortal Life of Henrietta Lacks
by Rebecca Skloot
In a New York Times best seller, Rebecca Skloot tells the story of a black American's struggle with cervical cancer, whose cells were taken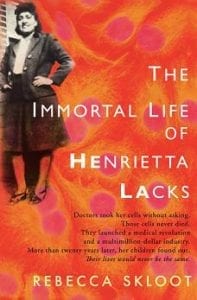 from her without her knowledge or permission, were named HeLa, reproduced by the billions in labs, and have been used over the years since her death in 1951 as vital tools for the development of the polio vaccine, cancer research, cloning, gene mapping, and much more.
That being said, Skloot also faithfully recorded how the family of Henrietta Lacks, an indigent recipient of state-of-the-art cancer treatment, believes that Lacks was horribly exploited by the physicians/scientists whose training and skill were able to extract value from her excised tumor.  And while Skloot succeeds in establishing that they (the family) are terribly aggrieved, she fails to make sense of the high degree of distress they experienced as a result of the scientists' having studied and used what otherwise would have been thrown into the hospital's waste bin.
With so much medical advancement made possible by the "harvesting" of Henrietta Lacks' it would be fitting to remember that the goal of her treatment was to save her life, not to harvest her cells for experimentation.
3 of 5 – Copyright 2011 – Broadway Books
Cover of Snow
by Jenny Milchman
Put on a sweater and grab a cup/glass of your favorite beverage because, if you're like me, you won't be able to put this one down and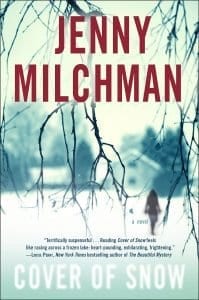 there's plenty of snow flying around in this book.  Setting her story in the Adirondaks in the fictitious village of Wedeskyull (which I must admit drove me crazy every time I mentally tried to pronounce it!), which must be the coldest, iciest, snowiest place around, Milchman tells a tale full of family and village secrets.
Definitely a page turner, Milchman does such a superior job of character-building you will be able to visualize everyone from the autistic Dugger to the smarmy chief of police Vern to the heroine Nora and everyone in between.  Beginning with the inexplicable suicide of Nora's husband, Brendan, this book is one emotionally suspenseful roller coaster ride right up to the very last page.
With plot twist after plot twist, romantic intrigue, and characters you both love and want to smack up aside the head, what's not to like about this book!  Another nice thing about this book is that by being a member of web sites such as bookbub.com, with daily email offerings, I was able to purchase the ebook version and enjoy it for only $1.99.
5 of 5 – Copyright 2013 – Ballentine Books

Ella Reid Public Library Collection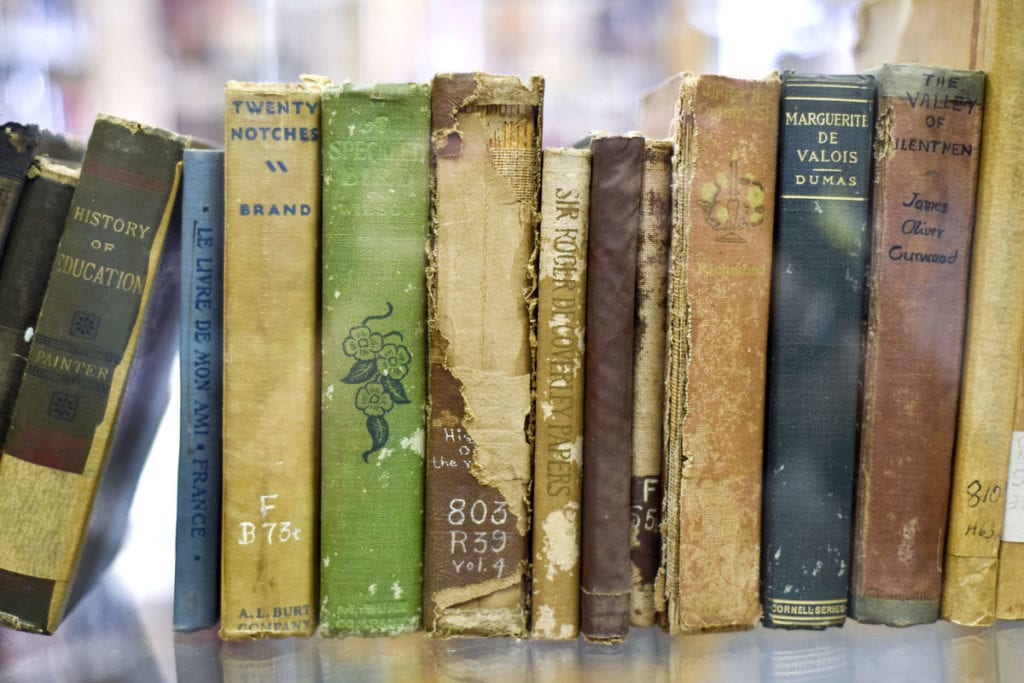 Library to Host Ella Reid Public Library Collection for Black History Month
Beginning Feb. 1, the Tyler Public Library will display the Ella Reid Public Library collection for Black History Month. Named in honor of a highly respected church and community leader by the African American community in 1961, the compilation contains many books and artifacts unique to the collection.
"The first recorded beginnings of the Negro Public Library date to the World War II era," said Chris Albertson, retired City librarian. "In July 1941, the Negro Public Library was chartered and located in the basement of Bethlehem Baptist Church."
The Tyler Public Library is honored to house this compilation, which boasts a charter, correspondence, librarian's monthly and annual reports, financial reports and budgets, circulation records and registers of borrowers, accession records, property and equipment inventories, minutes of a Board meeting, a field visitor's report on the library by the Texas State Library and other miscellaneous items. In addition, some of the records are on microfilm in the Local History and Genealogy room of the Tyler Library.
"We are excited to feature the Ella Reid Public Library collection for Black History Month and encourage the public to visit and learn about this wonderful collection of Tyler literary history," said Connie Greer, reference librarian.
The display will be located on the first and second floors of the Library during the month of February.
For more information about this program and other Library events, please contact the Tyler Public Library at (903)593-READ (7323).
About the Tyler Public Library
 The Tyler Public Library is a department of the City of Tyler. The Library helps meet the information, education and recreation needs of Tyler's diverse and growing community by providing a full range of print, audiovisual and digital resources along with assistance and programming to promote the use of those resources. To learn more, visit www.TylerLibrary.com.