Ramoth Gilead: Positive, Distinctive, and Soulful Music

---
By Noel Weems
Musicians come in all forms these days. Some see their music as a creative release, while others view it as a way to have a good time. Even more find themselves playing their music for a living. Seldom do you find a singer/songwriter who uses their music to fulfill a mission. Ramoth (pronounced Ray-Moth) Gilead, "the really bad" as he's known on stage, is one such performer. It is clear as you listen to him that he is talented. Singing a mix of his personal songs and wonderful covers from other artists, Ramoth is always full of soul, and after hearing his story, it is easy to understand why.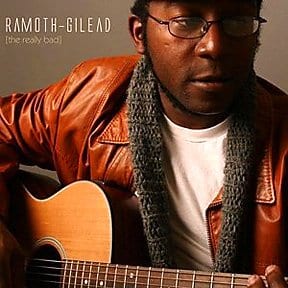 When Ramoth was a boy growing up in Ben Wheeler, he would take trips into 'Town' (Tyler) with his father in a Toyota mini-truck, and he remembers that they would listen to 'Oldies' on the radio. His song choices are highly influenced by those early days, when his father listened to Soul and his mother listened to 80's Gospel. Ramoth expanded his love of music as he was growing up when he began playing the tuba in the school band during his 5th grade year at Van Public Schools. He transferred to John Tyler High School in the 10th grade and continued to play the tuba. After graduation, Ramoth attended Tyler Junior College and Texas College, where he pursued and earned a degree in Music Education. His initial desire was to be a band director in either Middle School or High School, much like the ones that had impacted his life so heavily. However after graduation, he felt as though he was being called to go in a different direction.
After making the decision to follow his heart, Ramoth packed up his Jeep and set off on an amazing journey. He played his first show on the road in Louisiana while staying with his 'Christian family,' Josh and Dwan. After that, he zigzagged across the country for a year playing open-mic nights and street corners and never having any real plans. Because he was on the move he did not have steady employment, so he was living off his tip jar. Ramoth says that he learned that he could make it on the road, recalling that he never went hungry or lacked a place to sleep, even if that place sometimes was his Jeep. His faith was strong because he knew that he had something special.
It was that faith that helped get him through some of the tough times and scary situations that he faced on the road. He was detoured from his journey for about 6 months due to his Jeep having mechanical issues. Thankfully, he was able to stay with his Christian family again and use this time to grow spiritually and musically along with all other areas of his life. Once he was back on the road, Ramoth says that he knew that God was protecting him. His Jeep was broken into 3 times, almost 4, when the would-be thief walked away after realizing that Ramoth was in it. He walked down sketchy, unfamiliar streets with nothing but his guitar and the Good News, knowing that God was leading him. He was blessed by many people with money, places to sleep, and car repairs. Ramoth believes that these blessings were not coincidental. They allowed him to continue on his journey, carrying his upbeat, positive music everywhere he went.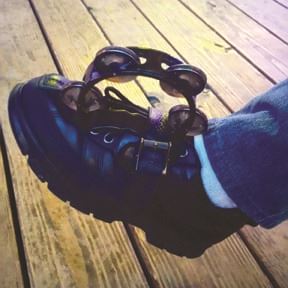 Ramoth's music is not only positive, it is also distinctive, with a soulful voice and guitar melodies that make you want to sing along, and the addition of harmonica and tambourine make it a unique listening experience. The idea to add the tambourine came to Ramoth after he had a unique experience of his own. One day, during his time spent traveling across the United States, Ramoth was singing on a street corner in New Orleans and while he was setting up, he was approached by another street performer. The man was apparently a regular entertainer in the Big Easy and he informed Ramoth that he was positioned in "his spot." The local, a puppeteer, offered Ramoth one of his marionettes' tambourines in exchange for the place on the corner. While Ramoth says that he would have moved for free, he was intrigued by the tiny tambourine and wondered how he could use it. It took some time and the proper shoe, but he eventually incorporated it into his act. Together with the harmonica that his father gave him, Ramoth really is a one-man-band.
He has great renditions of the songs that he covers (everything from Stevie Wonder and John Mayer to Outkast and Snoop Lion), but Ramoth's true passion lies in writing and performing his own songs. He says that some of his songs come easily and were a more involved process. He described a time, shortly after he got married, that he developed writer's block. With a smile on his face and a sparkle in his eye, he said, "I loved the time with my wife, but it was difficult to write. I need solitude to write." He was able to work his way past that block, partly with the help of a local group called East Texas Songwriters that meets the last Tuesday each month at Panera Bread on S. Broadway (anyone can attend), and he is once again writing, currently working on not one, but two, albums. The first will be a hip-hop album, produced by Orlando Williams of No Greater Love Productions. It will feature original tracks like "My Hoopty," a fun, upbeat song about the trials and blessings of driving an old car, and the second album will be an eclectic mix of original tunes produced by Dre Philips of APRecording.
You can see Ramoth frequenting many stages in the East Texas area. He is currently playing every Monday night at Stanley's Barbecue and is also a regular at Jakes, Shogun's, Cork, The Forge, and others. You can follow him on Facebook at www.facebook.com/RamothGilead, or find his music on www.reverbnation.com/thereallybad.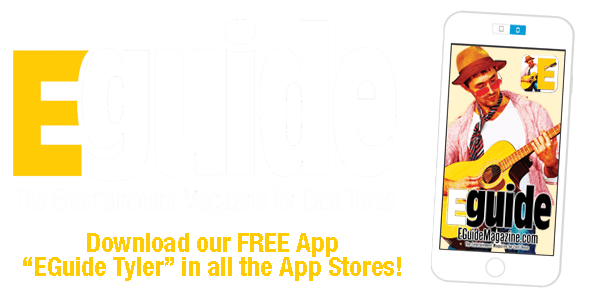 October 13th, Award-Winning Band MercyMe in Concert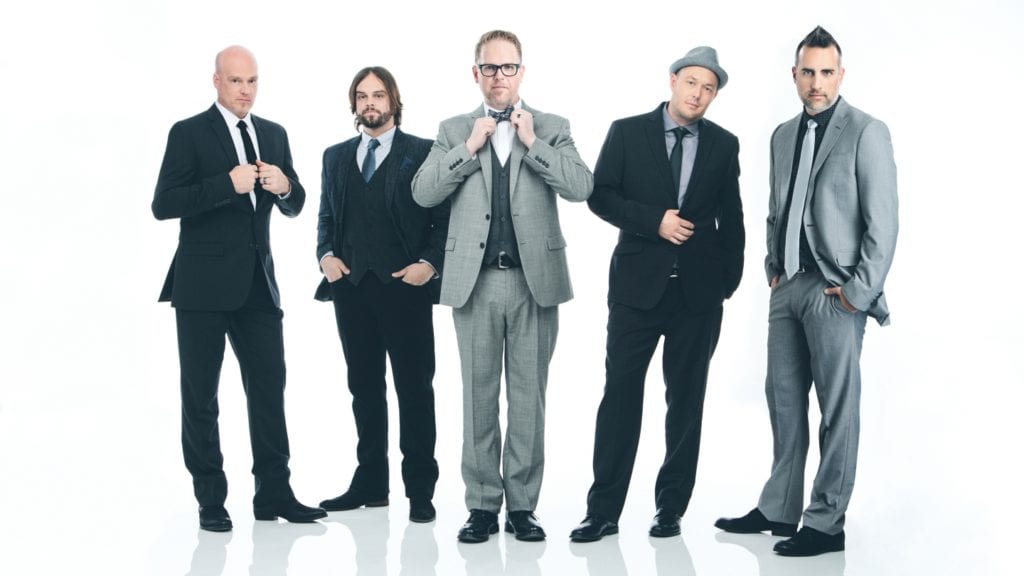 October 13th, Award-Winning Band MercyMe in Concert
MercyMe will be in concert at The Oil Palace is October and is guaranteed to sell-out!
Since their debut in 2001, Grammy®-nominated, multiple American Music Award and Dove Award winners, MercyMe has sold more than 8.5 million units in CD, single and DVD sales, garnered 27 No. 1 multi-format Christian radio singles and four consecutive mainstream radio hits with 'I Can Only Imagine,' (No. 4 AC/Top 25 on Top 40/Hot AC), 'Here With Me' (No. 4 AC), 'Homesick' (Top 10 AC), and 'So Long Self.'
Their radio success has continued with recent singles 'Flawless' (No. 1 for 15 weeks) and 'Greater' (No. 1 for 16 weeks)​, landing them the Top Christian Airplay Artist spot on Billboard's 2015 Year End charts.
MercyMe made history in 2014 as 'I Can Only Imagine' surpassed 2 million digital downloads, making it the first song in Christian music to go platinum and double-platinum in the digital domain. In 2009, Billboard named MercyMe's 'Word Of God Speak' the No. 1 Song of The Decade and the group the No. 1 Artist of the Decade in both the Christian Songs and Christian AC Songs categories, recognizing them as one of the industry's most notable talents.
They have sold out venues throughout the US and Canada, including Radio City Music Hall, and have appeared on The Today Show, CBS This Morning, The Tonight Show with Jay Leno, Fox New Channel's Fox & Friends, CNN, ABC News, and in the pages of Entertainment Weekly, The New York Times, USA Today and more.
Their most recent project "MercyMe, It's Christmas!" debuted atop the Billboard Top Holiday Albums chart and became an instant classic. Their eighth studio release, "Welcome To The New," garnered Billboard Music Award nominations in all three Christian categories and two Grammy® nods; the album is available in stores now.
Tickets start at $19 and are available at oilpalace.com. The Oil Palace is located at 10408 State Highway 64 East, Tyler, (903)566-2122.
EGuide Magazine's Gig Guide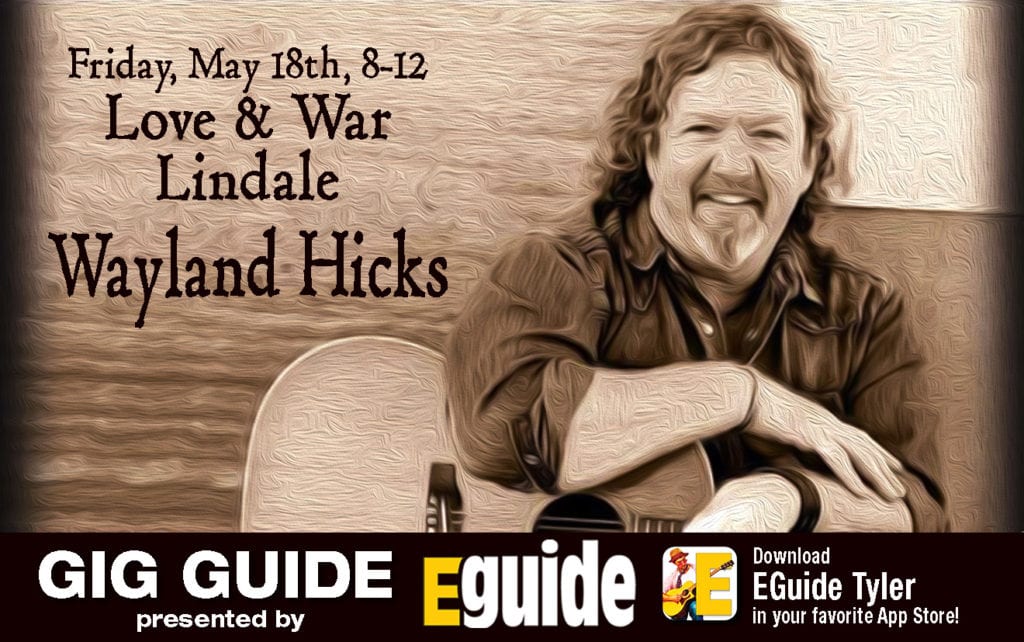 Blacktop Mojo: Burning Up The Roads To Success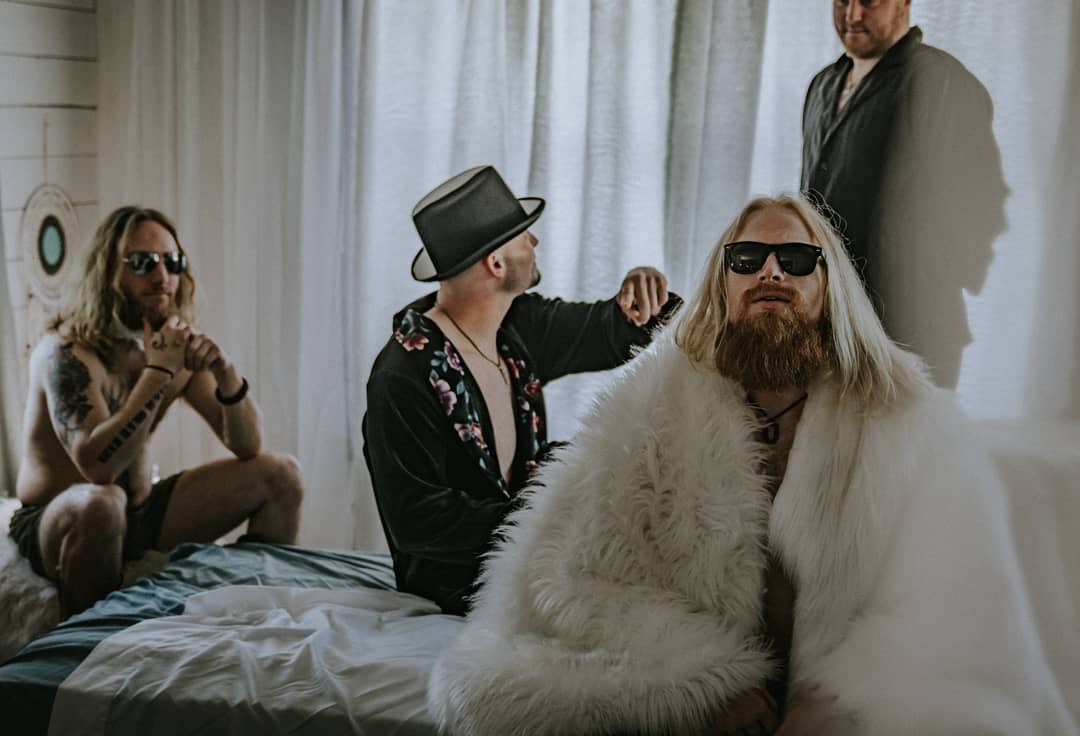 By Johnny Griffith
About a year and a half ago I sat down to interview Blacktop Mojo, a Jacksonville based hard rock band riding a wave of momentum after several successful years together and an upcoming album release. The end of that interview finished with this:
"Blacktop Mojo can still be heard around East Texas on a regular basis, but I would definitely suggest checking out their website for more information and a sample of their music if you haven't heard them. If it's in your wheelhouse, get out and support a great local band that won't be local for much longer at the rate their Mojo is working."
As it turns out, I was a little more prescient that I anticipated as Blacktop Mojo's stock has only risen in the ensuing months. With a successful album release, ever increasingly distant tour stops, and mounting accolades from industry critics and magazines, local BTM shows are becoming harder to come by.
In case you might not have heard of Blacktop Mojo, their sound can be described as "modern rock that got dragged through a puddle of southern rock and then dipped in a little bit of grunge". The band was originally formed in 2012 and the current lineup includes Matt James on vocals, Nathan Gillis on drums, Chuck Wepfer on rhythm guitar, Ryan Keifer on lead guitar, and Matt Curtis on bass.  
With a huge sound and chest shaking vocals, Blacktop Mojo brings a high energy rock show that leaves fans wanting more everywhere they go. While in the midst of rehearsals last month for their most recent tour that kicked off in San Antonio on April 20th, we caught up with them to see what had been going on for the past year and a half and what was on the radar for the rest of the year.
Johnny: So it's been about a year and a half since our last interview with you guys and the last time we talked there was an album in the works. When did "Burn The Ships" release and how was the process different from the first time around when you recorded "I am"?
BTM: "Burn The Ships" released in March of 2017. The biggest difference between this record and our first record, "I Am", was the amount of time we took for pre-production. On "I Am", we spent about two weeks getting ready and arranging the songs before we went in to record it, where on "Burn The Ships", we spent about eight months demoing and playing around with different ideas.
Johnny: How has the reception been to the album so far and do you guys have your own personal favorite song from it?
BTM: The reception to the album has been incredible this far. We've had countless positive reviews and feedback from publications all over the world. Also, our first single off of the album entitled "Where The Wind Blows" reached number 27 on the Billboard Active Rock chart last summer.
Johnny: You guys got to open for Bon Jovi last year in a sold-out stadium. Tell us about that about how you guys got that honor and a little about the experience?
BTM: We actually won that honor in a contest the band was putting on. We submitted some of our original music and were picked by Live Nation and the band's management to open up the show. The experience was beyond amazing and the crowd was very receptive to us. We cannot thank the Bon Jovi camp enough for the opportunity and for treating us so incredibly.
Johnny: Obviously that put you in front of a lot of potential new fans but what would you say the biggest takeaway from that event was?
BTM: Our biggest takeaway from that night was that whether you're playing in front of 20 or 20,000 people, you should treat it the same way. Make everyone feel like you're playing in a stadium even if it's an empty room.
Johnny: Blacktop Mojo has been trending steadily upward the past couple of years with several accolades from industry publications, over 40 thousand likes on Facebook, a new album, and you guys seem to play everywhere and anywhere. What kind of effect has the increased exposure and success had on the daily routine and what kind of new challenges have came along?
BTM: Our daily routine hasn't changed much when we're home. We still write and rehearse on a regular basis and go about business as usual. The increased exposure has made touring opportunities more readily available for us and has increased the number of people we can reach with our music, which is super exciting for us.
Johnny: You have a pretty extensive tour coming up that you'll already be on the road for when this goes to print. Is this the biggest tour BTM has embarked on and what goes into planning a 2-month long road trip that covers, as best I could count, 32 states, both sides of the country, Canada, and 43 shows?
BTM: This is our most extensive tour to date. A lot of planning, routing, and generally putting the puzzle pieces together has gone on over the past few months by us and our team to make this happen. We couldn't be more excited to get back out on the road and see our friends across the country.
Johnny: I'd say it would be time for a break after that sort of trip, but you guys are right back at it, playing Rock Fest 2018 up in Wisconsin with some huge names, do you guys ever have to step back, take a breath, and say to yourself "this is our reality"?
BTM: We are very blessed to be able to wake up and do what we love every single day. They say "you never work a day in your life if you do what you love", so I don't think we've ever really thought about taking a break.
Johnny: Were you able to see yourself at this point back when you played your first show at the Neches Fall Festival or the first "official" show as BTM at the Shelton Gin back in 2012?
BTM: It would have been hard to imagine getting to do what we do now back then. We've always just been happy to be able to play music for people.
Johnny: With what's on your plate for the first half of this year, I almost hate to ask, but what's on the radar for the second half of 2018 that you can share with us?
BTM: We have plans to keep touring throughout the rest of the year and are currently writing music for our third record.
Johnny: What has been the best memory from the ride so far?
BTM: It's hard to pick just one from all of it. One of my favorites so far was riding back into town off of our first tour last Summer/Fall. We'd been out on the road for over 60 days straight with 7 of us basically living out of our van. We were tired, beat up, and hungry, but everyone was smiling and joking with each other. It really felt like we had accomplished something.
For more information on Blacktop Mojo and when they'll be back at a location near you, check them out on the web:
www.facebook.com/BlacktopMojo.