Review: I'm Not Rappaport

By John Baggett
The year has just begun, and Tyler Civic Theatre is continuing their hot streak with a production of the Tony Award winning classic, "I'm Not Rappaport."
Set in the fall of 1982, the story centers around two elderly gentlemen who spend their time sitting on the bench in the lower income section of Central Park. There is Nat (Allison Cambre), an aging Communist with a penchant for tall tales and a disdain of capitalism and being "a nobody." His frequent, unwilling audience is Midge (William Igbokwe), a superintendent whose eyesight is almost as absent as his patience for Nat. The taller the tale Nat tells, the more Midge falls for it, only to come to his senses as the story becomes grander.
Both men are hiding in plain sight – Nat from his daughter, Clara (DeAnna Hargrove) and Midge from Danforth (Michael McLeod), the head of the tenants' association who intends to rid the building of Midge's services and residency, as the building is being turned into a co-op. Clara wants Nat to come stay with her or move into a retirement home, as the neighborhood has become too dangerous. This is something Midge can attest to, as he pays one of the local muggers, Gilley (Asa Johnson), to walk him home, as well as protection from other thieves.
Observing them all is a quiet young art student, Laurie (Tara Hoover), whose connection to a mysterious man only known as Cowboy (Jake Gillard) will inevitably draw Midge and Nat into her problems, causing them to get into even more trouble than they were already in, thanks to Nat's mouth.
The play was written by the great Herb Gardner, who is also known for "A Thousand Clowns" and "The Good People." Along with "Rappaport," he also adapted these works into feature films. This production was directed by Tilly McLeod, who previous directed productions of "A Christmas Story" and "Harvey." McLeod took on this award winning classic and delivered the production is deserves, assembling a cast of wonderful talent, several of whom learned their parts in just a handful of rehearsals due to illness and weather. Even with all of the obstacles they faced, they pulled off a fantastic show.
Cambre is great as Nat, adding an air of sweetness to the role, and getting big laughs the more his character boasts with each wild yarn he spins. Igbokwe, in his first play ever, takes on a role beyond his years and holds his own against stage veterans. He often steals the show, is incredibly talented, and hopefully returns to the Civic Theatre stage very soon.
Hargrove is fantastic as Clara, mixing New York sassiness with heartfelt emotion as a daughter trying to protect her father. Hoover is great in her handful of scenes. Her character may not say much, but her physical performance is wonderfully natural and you can tell her joy of watching Nat and Midge is genuine. As Danforth, Mr. McLeod is hysterical, and you almost feel bad for him when he becomes the target of Nat's shenanigans. Finally, our two villains, Cowboy (Gillard) and Gilley (Johnson), in a show filled with laughs, do an excellent job of reminding us of the looming threats around the rest of the cast. They both deliver performances that are as menacing as everyone else is charming.
"I'm Not Rappaport" is a delightful, frequently funny show that despite being set in the early 80s feels pretty timeless. Honestly, if they didn't tell you it was set in the 80s, save for one costume, this story could be from 30 years or 3 days ago. It's another great show at Tyler Civic Theatre and one that I truly believe you will enjoy.
"I'm Not Rappaport" opens on Friday, February 2nd and runs through Sunday, February 11th.  Tyler Civic Theatre is located at 400 Rose Park Drive.  For more information and to purchase tickets go to http://tylercivictheatre.com/production/2017-2018/im-not-rappaport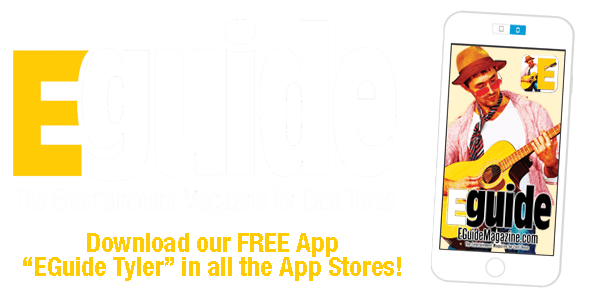 May 19th: "Nut Job 2, Nutty by Nature" Movie Nights at Bergfeld Park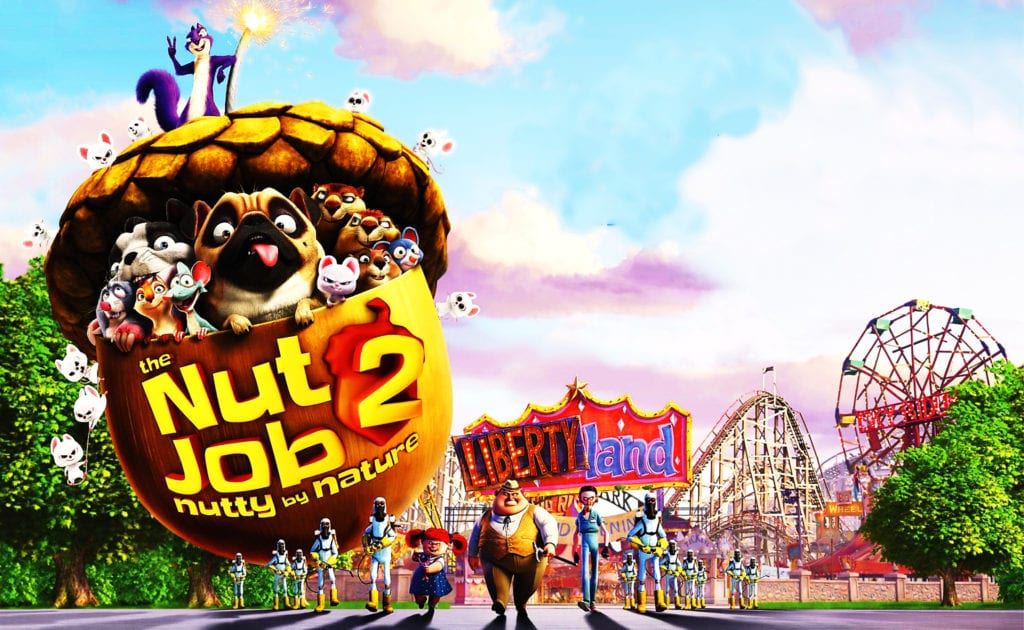 Free Family Movies in the Park
Free family movies kick off this month at the recently remodeled Bergfeld Amphitheater, 1501 S. Broadway, Tyler. Bring a lawn chair if you want or blanket for an evening under the stars. All movies are on Saturdays at 8pm. Admission is free and open to the public.
May 5th – "LaLa Land" Date Night Movie

May 12th – "Emoji Movie"

May 19th – "Nut Job 2, Nutty by Nature"
In case of inclement weather, movies will be rescheduled. For more info call (903)595-7271 or go to cityoftyler.org.
Festival of Fruit: 34th Annual Tomato Fest Saturday, June 9th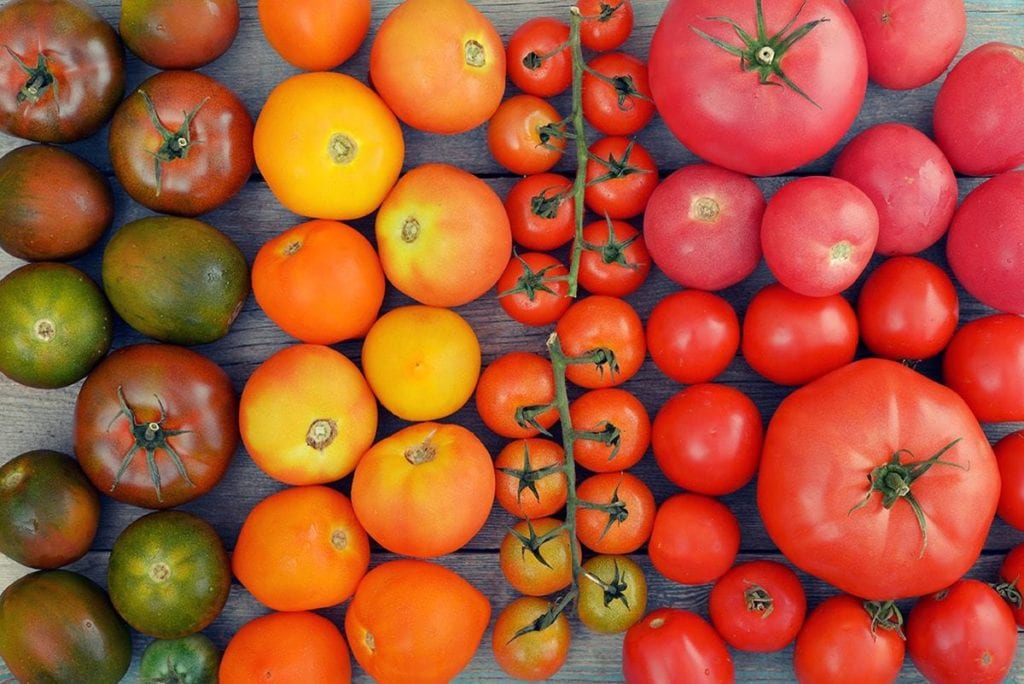 34th Annual Tomato Fest Saturday, June 9
th
Welcome to Jacksonville – home of the best tasting fruit – tomatoes!
Local farmers are busy getting ready for the upcoming 34th Annual Tomato Fest in Jacksonville, Texas by planting acres of the best tastin' tomatoes. Join the celebration Saturday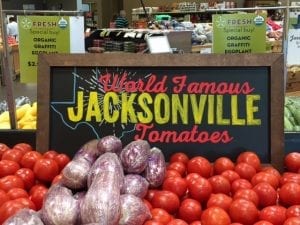 , June 9th in downtown Jacksonville for a BIG day of activities that will be happening all day long. Over 200+ vendors and all kinds of festival food, including the famous fried green tomatoes, Farmers Market, $500 Got Talent Contest, Car Show, Motorcycle Show, Tennis Tournament, Soccer Tournament, Softball Tournament, Entertainment, Kidz Zone, and so much more will cover 5 blocks downtown. Tomato events include Salsa Contest, Tomato Eating and Peeling Contest, Tomato Archery, Tomato Shoot, Best Home Grown Tomato Contest, Tomato Packing Contest and tour the Tomato Shed. Saturday evening, Chili's Street Dance will take place featuring Brian Chance Band and Lady Chazz and the Tramps. 
Activities kick off on Saturday, June 2nd with a 5k run sponsored by All Smiles. Monday, June 4th and Tuesday, June 5th is Family First Clinic's corporate challenge Dodgeball Tournament.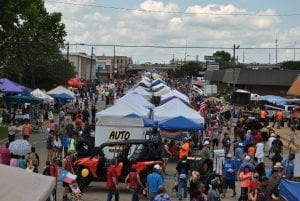 On Wednesday, June 6th, a Gospel Concert sponsored by Whataburger featuring, The Group, will perform at Central Baptist Church. New this year on Thursday, June 8th  is the Farm to Table dinner event that will take place at Castle on the Lake on beautiful Lake Jacksonville and will be catered by Rob Gowin, Sadler's Kitchen & Catering. A 4 Man Scramble takes place at the Cherokee Ranch Golf Club on Friday, June 8th. The final Tomato Fest week celebration ends at Lake Jacksonville with a Ski Show on Sunday, June 10th.
Taste for yourself the best tomatoes and fun festival packed with lots to do for everyone.  For additional information, contact Jacksonville Chamber of Commerce at (903)586-2217, or go to  JacksonvilleTexas.com/Tomato-Fest or Facebook.com/JacksonvilleChamber.
May 19th: Book Signing for Patricia Taylor Wells at Tyler Public Library

Book Signing for Patricia Taylor Wells & Makerspace
At The Library
The Tyler Public Library is located at 201 S. College Ave., Tyler. For more info call (903)593-7323 or go to tylerlibrary.com.
Children
All storytimes will be in Taylor Auditorium.
Leeme un Cuento/Read to Me Storytime (children 3-6 years old), Mondays at 10:30am

Lap & Play Time (babies up to 18 months) features stories, songs, and playtime with developmental toys at 9:30am every Wednesday

Toddler Explore Storytime (children under age 3) is on Wednesdays at 10:30am

Read Aloud Crowd Storytime (children 3-6 years old), Thursdays at 10:30am
May 5th (2-4pm) – LEGO® Block Party –
Children ages 3 and up, bring your imagination for an afternoon of building and playing! LEGO
®
and Duplo Blocks are provided.
May 26th (2-4pm) – Makerspace –
This continuing STEM education for children and teens will feature May 12th: Drawing with Finch™ Robots and May 26th: Maze Challenge with Finch™ Robots.
May 19th (10:30am) – Family Movie Matinees –
Families are invited to watch fun feature-length films in the library's auditorium. A different movie will be shown each day. Pillows, blankets, and carpet friendly snacks welcome.
Teens
Every Tuesday (4:30-5:30pm) – Teen Tuesdays –
If you are in Middle School or High School you're in! The Library will have games, activities, and fun just for teens. Earn volunteer hours completing special projects. Descriptions for weekly activities can be found at library.cityoftyler.org/Programs/Teens. Events are:
May 1st: Free Play with Finch™ Robots

May 8th: Dancing with Finch™ Robots

May 15th: Battle Bots with Finch™ Robots

May 22nd: Scavenger Hunt
Adults
May 5th (10am-12 noon) – EastSide Fiber Artists –
An open gathering of all things fiber. Whether you quilt, knit, crochet, weave, spin, needle felt, etc. Bring your current or completed project and make some new friends.
May 11th (11:30am) – "Sex in the Garden, All About Propagation"
with Debbie Watkins will be presented as part of the Smith County Master Gardener Series.
May 17th (5pm) – Reel Talk –
This event is like a book-club, but for movies! Free to attend.
May 18th (1-3pm) – Veteran's Movie –
Join this biweekly screening of movies presented especially for veterans. This free event is held the first and third Friday every month.
May 19th (10am-3pm) – Book Signing for Patricia Taylor Wells – Local Author Patricia Taylor Wells will be selling copies of her new memoir, "Mademoíselle Renoír à París."
May 29th (10am) – Club Read –
Join the Club Read group in discussing this month's read, "News of the World" by Paulette Jiles.
Every Tuesday (10am-1pm) – Quilting Class –
Learn the art of quilting at the Library. Fabric and quilt patterns will be provided. Participants are asked to provide their own sewing machines, if you have them, plus scissors, and neutral or white thread. For details and a complete list of supplies please contact the Library's information desk.
Every Tuesday (5:30-6:30pm) – Evening Meditation –
Learn the practice of Heartfulness Meditation with Gayathri Kambhampati.
Every Wednesday (5:30pm) – Gentle Yoga –
This gentle yoga class will be taught by Meagan Vrba who is certified in yoga, CPR, and first aid.
Every Saturday (11am-12 noon) – Crochet Classes will be held in the 3rd floor Internet Center Workroom. These are free classes. Learn to crochet with Library staff and volunteers. All materials are provided. All experience levels are welcome.