Review: "Winnie The Pooh" on Stage at Tyler Civic Theatre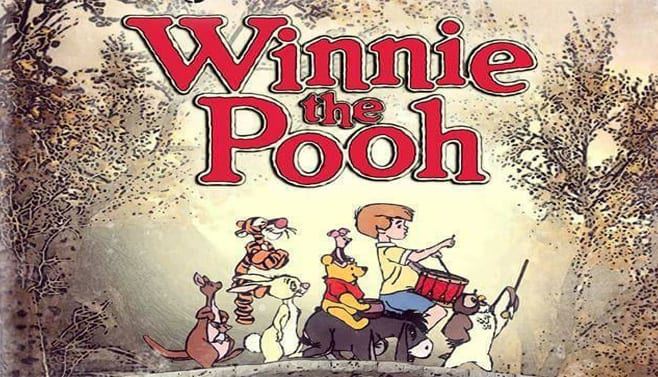 "Winnie The Pooh" on Stage at Tyler Civic Theatre:
A Family-Fun Classic Production
By John Baggett
"Winnie the Pooh" opens on Thursday, November 16th and runs through Sunday, November 19th. Tickets are available at the tylercivictheatre.com or call the box office at (903)592-0561.
Sometimes it's really hard to find activities that the entire family can enjoy. Luckily for all of us Tyler Civic Theatre has us covered. Join them as they venture into the Hundred Acre Forest with their special production of "Winnie the Pooh."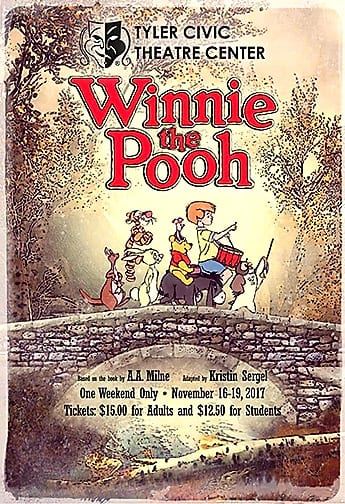 Based on the classic tales by A.A. Milne, the play opens as Christopher Robin (Karter Simmons) is told a bedtime story by his Nanny (Georgi Dumas) about his stuffed bear, Winnie the Pooh (Justin Wayne Purser) and his best friend, Piglet (Gianna Mahfood). The story she tells finds Pooh attempting to get a beehive down from a tree because it is full of honey. This mission causes him to ignore the concerns of Piglet and everyone else in the forest who is nervous about the arrival of Kanga (Dumas), her son Roo (Tres Taylor), her big blue bathtub, and her bottle of "poison." (Spoiler alert – it's shampoo.)
The looming threat of Kanga arriving has Rabbit (Carter Oyer), Owl (Eliot Burk), and Eeyore (Joshua Alexander) in an uproar. (Well, as much of an uproar as Eeyore can have.) But, what they don't know is, outside the potential threat of a bath, Kanga is no threat. She is just looking to settle into a new home with Roo. Roo, however, just wants to find a new playmate, be it Tigger (Steven Divon Young II), or Rabbit's nephews Huey (Alec Anderson) and Dewey (Levi Kreichbaum).
However, when his attempt to float to the top of the tree to retrieve honey goes awry, Pooh leaves Piglet alone, whom Kanga latches on and takes him off for a bath and a new place to stay as Roo's new playmate. Now, Pooh must work with the rest of the Hundred Acre Forest to get Piglet back.
"Winnie the Pooh" was written by Kristen Sergel, who also penned stage productions of "Seven Days in May" and "Gentlemen Prefer Blondes." The Civic Theatre production is directed by Robin Root, who previously directed runs of "Our Town" and "Alice in Wonderland." Root assembled a wonderful crew of young actors to bring these beloved characters to life.
As our lead, Purser embodies the honey and marmalade obsessed gentle bear, making his voice almost exactly match the one we've heard in decades worth of animated representations of Pooh. That being said, he makes the character very much his own and is delightfully funny and charming. Mahfood is simply adorable as Piglet, delivering a performance that can't help but make you smile.
Oyer is delightfully grumpy as Rabbit, getting big laughs and setting up laughs for others in the cast. After spending some time this year working behind the scenes on "Legally Blonde" and "The Disappearance of Maud Crawford," it's nice seeing him on the stage again. Alexander almost steals every scene he is in, with wonderful comic timing. How he kept it together on stage and didn't break into laughter, I'll never know!
Simmons is great as Christopher Robin, earning some big laughs during his interactions with Pooh and Piglet, and tugs at the heartstrings at the end. Burk is incredible as Owl, displaying a talent beyond his years, ensuring he has a bright future on the stage. In her dual role, Dumas also is a joy to watch, a wonderful young talent that I hope to see in more shows as she continues her journey as an actress. Taylor is also fantastic as Roo, another bright young star in the making, as are the rest of our cast – Young, Anderson, and Kreichbaum, all of whom I hope to continue to act because they are all a delight to watch.
"Winnie the Pooh" is not just a production for children. Yes, it is "children's theatre," but as someone that wasn't always the biggest fan of Pooh and his friends growing up, I was absolutely won over by this production. It is a heartwarming, laugh out loud night at the theatre that will entertain everyone from age 1 to 101. You should absolutely go see it. You will leave with a smile on your face.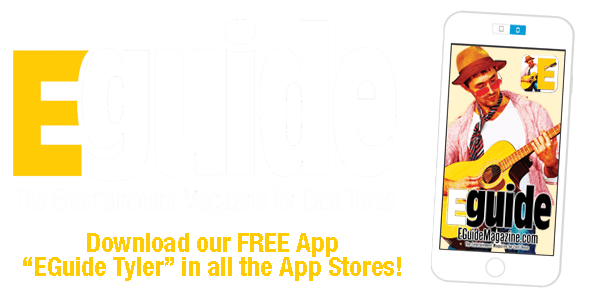 Liberty Hall: "Finding Dory" Swim Along June 2nd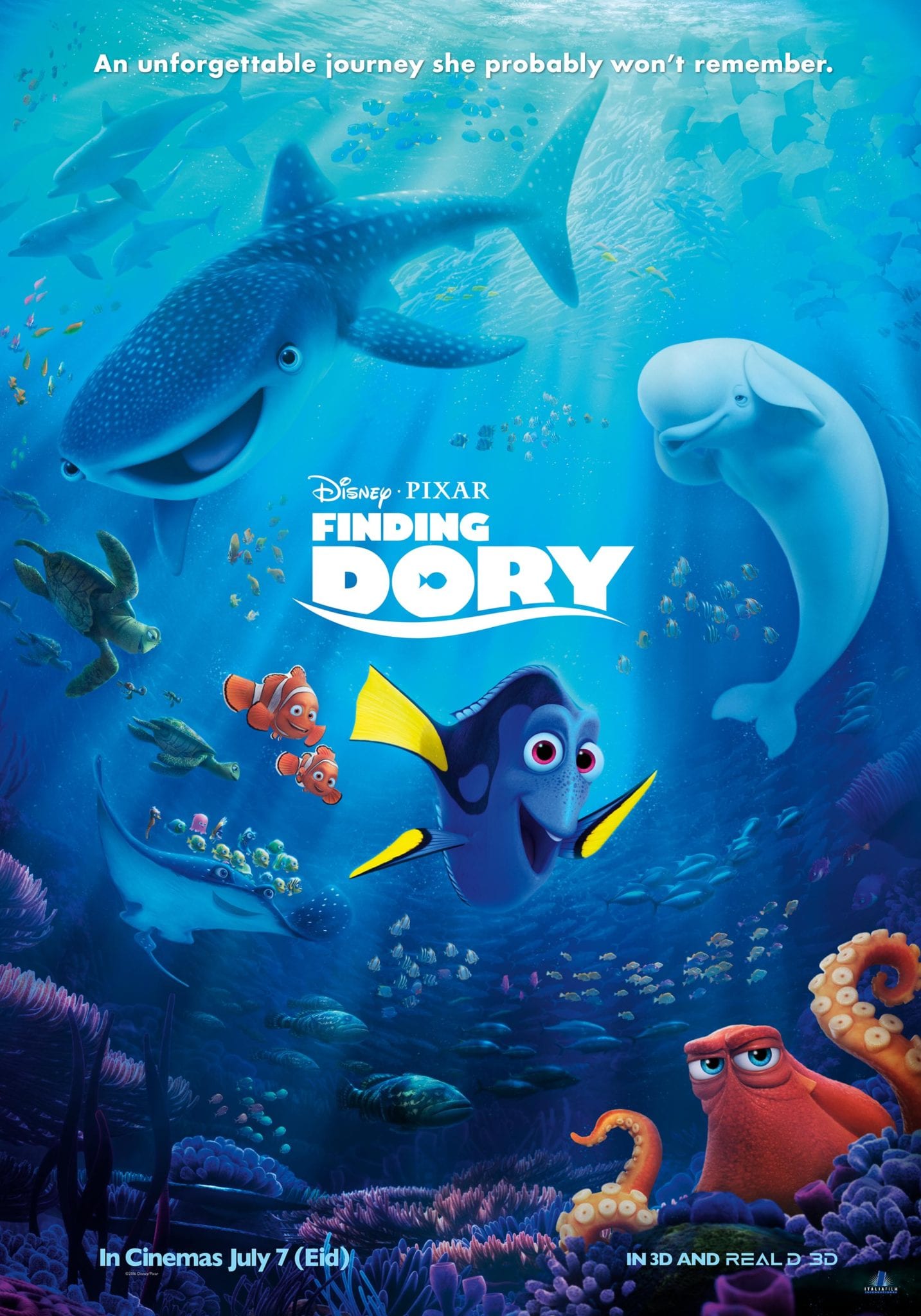 Liberty Hall is hosting a variety of upcoming events. Liberty has something for all ages! Liberty Hall is located at 103 E. Erwin St., Tyler. Tickets are available online at libertytyler.com.
May 20th (3pm and 7pm) – "Aint Always Been Saved"
will be on stage. The touring stage play "Ain't Always Been Saved" is coming to Tyler.  Follow the story of Vicki Lorraine Morgans as she tries to redeem her life, her career and her fortune. Oh but soon she will see that getting the pieces of your life back together ain't always so easy, especially when you "ain't always been saved." Tickets start at  $20.
June 2nd (2-3:40pm) – "Finding Dory" Swim Along – Come out and join the fun at the sing along. Dory (Ellen DeGeneres) is a wide-eyed, blue tang fish who suffers from memory loss every 10 seconds or so. The one thing she can remember is that she somehow became separated from her parents as a child. With help from her friends Nemo and Marlin, Dory embarks on an epic adventure to find them. Her journey brings her to the Marine Life Institute, a conservatory that houses diverse ocean species. Dory now knows that her family reunion will only happen if she can save mom and dad from captivity. Tickets are $4-$6 at the door and online.
June 7th (7-9pm) – "Back to the Future" Quote Along –
Join the fun at this classic movie is shown on the big screen again. In this 1980s sci-fi classic, small-town California teen Marty McFly (Michael J. Fox) is thrown back into the '50s when an experiment by his eccentric scientist friend Doc Brown (Christopher Lloyd) goes awry. Traveling through time in a modified DeLorean car, Marty encounters young versions of his parents (Crispin Glover, Lea Thompson), and must make sure that they fall in love or he'll cease to exist. Even more dauntingly, Marty has to return to his own time and save the life of Doc Brown. Tickets are $6 at the door and online. Student get a $2 discount when presenting a valid student ID.
J
une 15th (7-9pm) – "Grease" Rockin' Rydel Sing Along –
Sing along to this classic! Experience the friendships, romances and adventures of a group of high school kids in the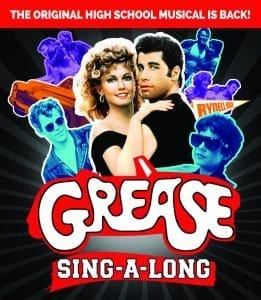 1950s. Welcome to the singing and dancing world of "Grease," the most successful movie musical of all time. A wholesome exchange student (Olivia Newton-John) and a leather-clad Danny (John Travolta) have a summer romance, but will it cross clique lines? Tickets are $6 at the door and online.
June 16th (7-9pm) – Jeannie Seely with Dion Pride and The Moore Sisters –
Grand Ole Opry Star, Jeannie Seely recently celebrated 50-years as a member of the world-famous Grand Ole Opry. Known as "Miss Country Soul," her 1966 number-one hit "Don't Touch Me" stayed on the charts for five months. The song opened many doors for her and she became a member of the Porter Waggoner TV show. With a successful breakthrough hit, Jeannie found herself traveling from coast to coast for concert appearances. The new demands forced her to leave Porter Wagoner's show – and today Jeannie jokes that she was replaced by Dolly Parton because Dolly's 'hits' were bigger! Tickets start at $30 and can be purchased by calling (866)710-8942.
June 27th (7pm) – Country Music Hall of Famer Connie Smith – In 1964, Connie Smith recorded the Bill Anderson-written "Once a Day." Issued as her first single, it spent eight weeks at #1. She also cut darkly personal songs, including "Ribbon of Darkness" and "The Last Letter." For tickets call (866)710-8942. Tickets start at $40.
June 30th (2-3:30pm) – "Tarzan"
will be shown. In this Disney animated tale, the orphaned Tarzan (Tony Goldwyn) grows up in the remote African wilderness, raised by the gentle gorilla Kala (Glenn Close). When a British expedition enters the jungle, Tarzan encounters the beautiful Jane (Minnie Driver) and recognizes that, like her, he's human. Falling in love with Jane, Tarzan is torn between embracing civilization and staying with his gorilla family, which becomes threatened by the ruthless hunter Clayton (Brian Blessed). Tickets are $4-$6 and available at the door and online.
July 5th (7-9pm) – "Jaws" Quote Along – When a young woman is killed by a shark while skinny-dipping near the New England tourist town of Amity Island, police chief Martin Brody (Roy Scheider) wants to close the beaches, but mayor Larry Vaughn (Murray Hamilton) overrules him, fearing that the loss of tourist revenue will cripple the town. Ichthyologist Matt Hooper (Richard Dreyfuss) and grizzled ship captain Quint (Robert Shaw) offer to help Brody capture the killer beast, and the trio engage in an epic battle of man vs. nature. Come say all the lines that we all know and love! Tickets are $6 and available at the door and online. All students get a $2 discount when presenting a valid student ID.
July 20th (7pm) – "Sail On: The Beach Boys Tribute" is a show based out of Nashville, TN, that focuses on performing songs by America's Band, The Beach Boys, to sheer perfection. The show includes over 30 well-known hits. Members of Sail On have performed with Brian Wilson's band, The Zombies, Earth Wind and Fire, Cheap Trick, Mark Lindsay. Tickets are $20.
July 21st (2-4pm) – "Moana" will be on screen. An adventurous teenager sails out on a daring mission to save her people. During her journey, Moana meets the once-mighty demigod Maui, who guides her in her quest to become a master way-finder. Together they sail across the open ocean on an action-packed voyage, encountering enormous monsters and impossible odds. Along the way, Moana fulfills the ancient quest of her ancestors and discovers the one thing she always sought: her own identity. Tickets are $4-$6 and available online and at the door.
August 3rd (7-9pm) – Dailey & Vincent in Concert – Grand Ole Opry Members, five-time Grammy® award winners individually, three-time Grammy® award nominees collectively, four-time DOVE Award winners, and winners of 35 IBMA Awards altogether (including 3-time IBMA Entertainer of the Year Award winners and 3-Time Vocal Group of the Year Award winners), Jamie Dailey and Darrin Vincent, backed by one of the best bands on tour today, are some of the most reputable and elite entertainers in American music; bluegrass, traditional country and gospel music. They are now on Season 3 of their nationally broadcast television series, "The Dailey & Vincent Show." Tickets start at $40. For ticket assistance please call (866) 710-8942.
August 11th (8pm) – Sgt. Pepper's Lonely Bluegrass Band will visit Liberty once again! They are a modern bluegrass band that plays and sings the songs of The Beatles. Performing some of the very best music composed by Paul McCartney, John Lennon and George Harrison, beloved songs are presented with instruments you normally wouldn't expect to hear. Tickets are $20.
August 16th (7pm) – The Bellamy Brothers – Best-known for the easy rolling, '70s Southern soft rock classic "Let Your Love Flow," the Bellamy Brothers are the most successful duo in country music history, consistently climbing into the upper reaches of the Billboard country charts during the '80s, including "Redneck Girl," "If I Said You Had A Beautiful Body, Would You Hold It Against Me," '"You Ain't Just Whistlin' Dixie," and "Dancin' Cowboys." For tickets call (866)710-8942. Tickets start at $40.
September 19th (7-9:30pm) – Gene Watson in Concert – The Legendary Gene Watson in Concert! Gene Watson has endured the ups and downs of the music business to become a country music legend. After releasing his very first single in 1962, Watson is still touring constantly in the USA and abroad and remains proud to be known as an icon for "real country." Tickets start at $45. For ticket assistance please call (866) 710-8942.
December 8th (7-9pm) – Deck the Halls with Buddy Holly: A Rockin' Blue Christmas –
Liberty Hall is proud to welcome back Johnny Rogers, aka Buddy Holly, for a holiday show perfect for the whole family. Join Buddy as he rocks and rolls away your holiday blues with a mixture of classic rock n' roll and Christmas time favorites. This is an acclaimed Christmas concert. Make sure to get your tickets early so you don't miss out. Tickets start at $20.
EGuide Magazine's Gig Guide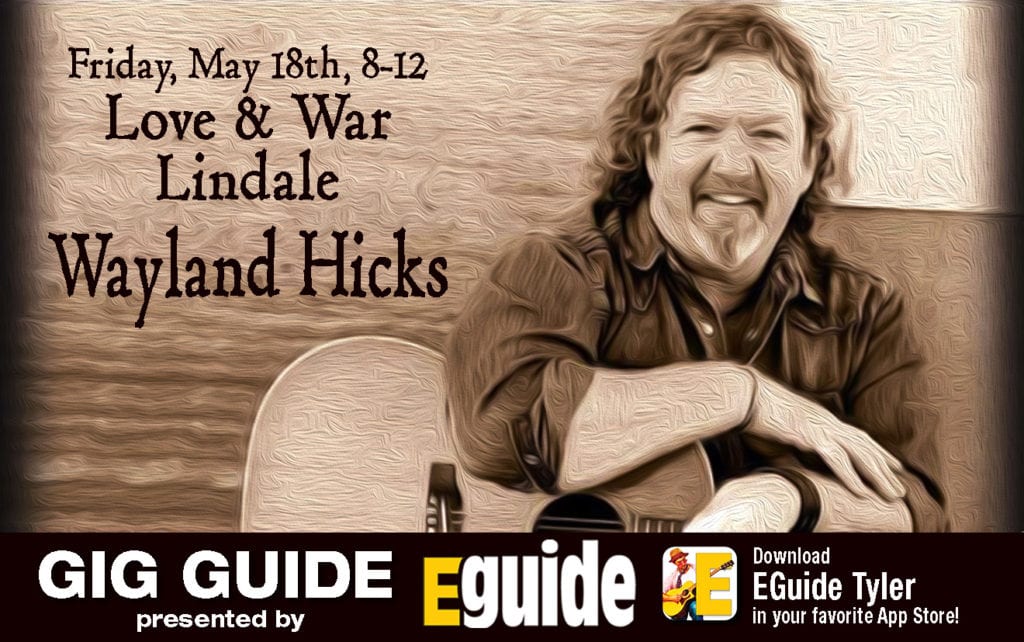 Summer's Approaching! Plan Your Kid's Summer Camps at DSP!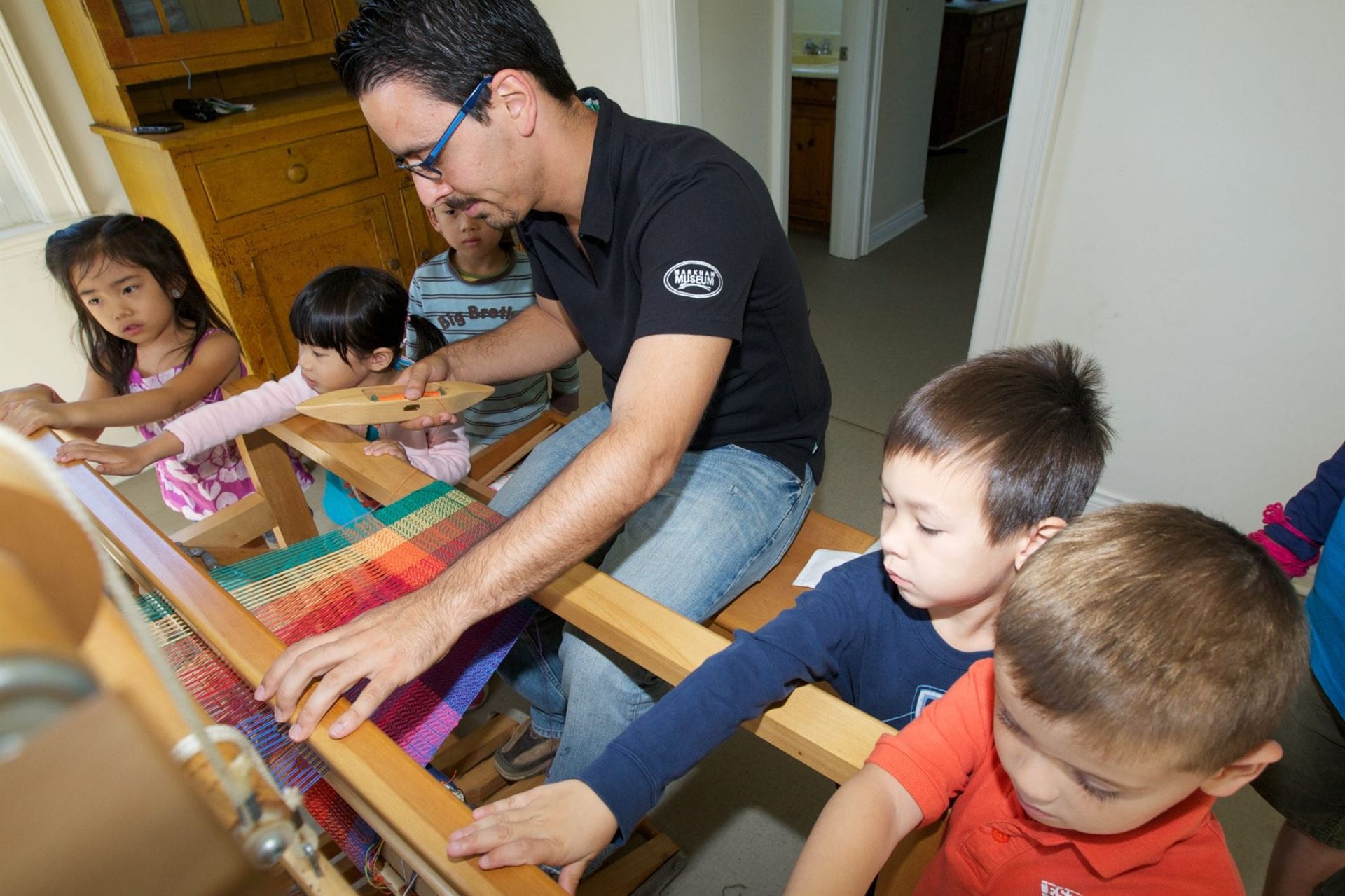 Time to Celebrate at the DSP
Discovery Science Place (DSP) is located at 308 N. Broadway Ave., Downtown Tyler.
DSP is open Tuesday-Saturday 10am-5pm, Sunday 1-5pm, and closed on Mondays. Summer Hours (Memorial Day through Labor Day) are Monday-Saturday: 10am-5pm, and Sunday 1-5pm.
Tickets are $8 for adults (ages 13 and up), $6 for children (ages 2-12), $6 per person for seniors (65 and up), $5 per person for active military (must provide ID), and children under 2 are free. For more info call (903)533-8011 or go to discoveryscienceplace.org.
Summer Camps at Discovery Science Place
8 weeks of camps are planned, from June 11th-August 10th. Each week has a different theme, and campers are divided into two age groups based on school grade: entering 1st-3rd grade, or for students entering 4th-6th grades. Every camper this summer will also be able to tour the exciting summer 2018 traveling exhibit. Camps are from 10am-4pm each day, and extended programming is available from 7:30am-5:30pm.
The cost is $175 per week per camper with a 10% discount for DSP museum members. Cost includes a snack and all camp materials each day, but campers will need to bring a sack lunch. Camps are:
June 11th-15th: Vex Robotics 1
The Discovery Science Place will fill with the sounds of whirling wheels and motors during this robotics camp. They have upgraded to Vex Robotics and are excited to see campers build claw bots and tackle new challenges! This camp is limited to 15 per class.
June 18th-22nd: Make: Create
Curious makers will want to sign up for this camp! During the week children will learn about the design process, then apply those ideas to bridges, buildings, fog cannons and more.
June 25th-29th: Mad Science
If it bubbles, oozes, or pops, campers will give it a try during this camp. Young camper scientists will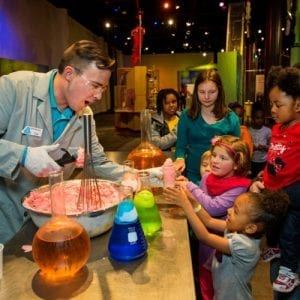 make slime, rockets, and more. Campers need to be prepared, because science can be messy!
July 9th-13th: 3D Modeling featuring Minecraft
Everyone loves Minecraft, and campers will put that knowledge to good use by transforming their Minecraft designs from the digital space to the real world using 3D printing technology. This camp is capped at 15 students per class.
July 16th-20th: Vex Robotics II
The Discovery Science Place will fill with the sounds of whirling wheels and motors during robotics camp. They have upgraded to a new robotics system, and are excited to see their campers build claw bots and tackle new challenges. This camp is limited to 15 per class.
July 23rd-27th: 3D Modeling featuring Minecraft II
Everyone loves Minecraft, and will put that knowledge to good use by transforming their Minecraft designs from the digital space to the real world using 3D printing technology. This camp is limited to 15 per class.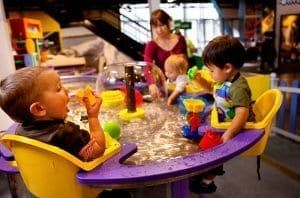 July 30th-August 3rd: Take Flight/ Make it Move
This exciting week lets campers explore various forms of flight, from airplanes to rockets, as well as learning the basis of movement and flight. Rockets will launch, planes will glide, cars will loop-de-loop, and more.
August 6th-10th: Kitchen Chemistry
No Summer camp at the DSP would be complete without Kitchen Chemistry week. Nearly all the activities done during this week can be replicated at home with parent help. Campers will make slime, learn about cooking with solar power, and create paint using vegetables and spices.