Romance is in the Air (& Stomach) Again
Make Some Different Plans for a Day of Love
Valentine's Day is fast approaching and that means – wait, let's guess, cards, flowers, and candy. There's nothing wrong with that, I mean who doesn't love roses and chocolate. But if you are thinking about spending the day doing something a little different, we'd like to make a few suggestions for dialing up the romance, sizzle, and sweetness that this holiday is all about.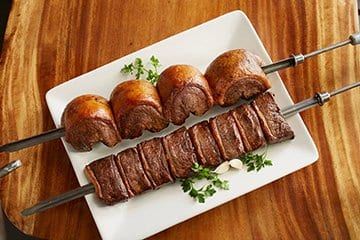 The Fancy
A night on the town sometimes involves a fancy dinner. Tyler has an abundance of excellent restaurants offering everything from seafood to steaks. Reservations are highly recommended.
Texas de Brazil – 2376 Dueling Oaks, Ste. 100, Tyler
For the love of meat! Be sure to try the newest fine dining in town. Texas de Brazil is a Brazilian Steak House located just off of Old Jacksonville in Tyler. For one set price, they've got an endless amount of food to serve. To start, there is a wide selection salad bar – included in the price of the meal – and an all you can eat main course. The best part is, you never have to leave your seat, for the main course that is. If you are interested in this new fine dining experience, be sure to check it out.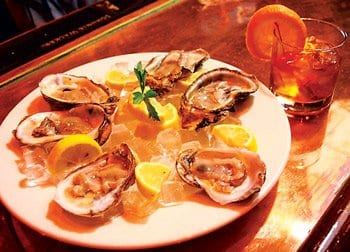 Dakota's – 4803 Old Bullard Rd., Tyler
Dakota's is an intimate restaurant with a nice patio for more casual dining and drinks with an exceptional menu. From oysters Rockefeller to the steak and prime rib, and seafood main courses, the options on their menu are endless. Open for lunch and dinner, Dakota's has little alcoves for some roomy tables which are romantically cozy and private. Susan Dent said, "Dakotas is our 'go to' place for any special occasion. We go for every Valentine's Day, anniversaries, most birthdays, and sometimes 'just because.' The food is consistently delicious. Service is always great. It's pretty and it's quiet and intimate and such a nice change from so many other restaurants. It's a perfect place for a romantic evening."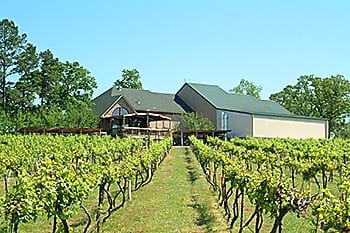 Kiepersol Restaurant – 1508 Merlot Ln., Bullard
It is always first class food and service at Kiepersol. I have no doubt that you and your Valentine will enjoy dinner at this quaint, quiet, and overall incredible restaurant. From Duck cigars with crunchy relish and plum sauce to heavenly lobster bisque, steaks, and crab crusted Sea Bass, their menu features a wonderful selection. Wines, of course, are from Kiepersol's on-site vineyard; they are a highlight. Bananas Foster and Cherries Jubilee are prepared tableside and is a show to behold.
Bernard's Mediterranean Restaurant – 212 Old Grande Blvd., Tyler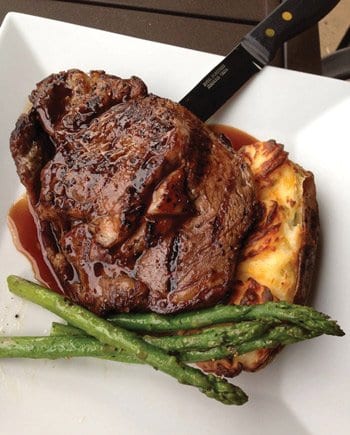 Bernard's has long been a go-to spot for people with special occasions. The intimate setting creates a very romantic and special dinner. Mediterranean-themed cuisine features everything from stuffed trout to rack of lamb and everything in between. What they have available sometimes varies, and they have daily specials. The Blanc De Poulet Campagnard, Sea Bass, and Lamb Chops are fantastic. There's nothing not to love about this quiet upscale restaurant with excellent food, good wine, and perfect service.
Jack Ryan's Steak & Chophouse – 102 N. College Ave., Tyler
The 1930's Deco bank building is beyond beautiful. You step back in time when you enter, and the exceptional food is simply icing on the cake. When you first enter the foyer and see the grandeur of the staircase that leads up to the restaurant, you begin to realize you are in for a special experience. You are greeted at the grand front desk and with reservations made weeks in advance, immediately taken to your table. From an excellent wine list to a Tenderloin that will melt in your mouth, Jack Ryan's will not disappoint. The Lobster Mac-N-Cheese appetizer is divine. The Chicago/San Francisco/Dallas and Cordon Bleu-trained chefs serve up brilliant sous vide meat perfectly seared and plated.
The Grove – 3500 Old Jacksonville Hwy, Tyler
If you have been to The Grove for lunch or to the Smoke Shack, this Cupid's Day, try out the inside dining room for dinner. The menu hosts crab claws, Center Cut Filet, Center Cut Ribeye, Prime Bone In Ribeye, Jidori Chicken, Chilean Sea Bass, Beef Wellington, Pecan Crusted Salmon, Maple Roasted Duck, and much more. Lamb Lollipops and the famous Cap'n Crunch Shrimp are great starters. The Grove Kitchen and Gardens is a unique property and features chef-crafted menus set on a sprawling, beautiful piece of land in the heart of Tyler. The main restaurant is a beautiful indoor dining area, a covered patio dining as well as an open patio. All dining areas all look on to a beautiful courtyard area that has music performers most weekends. The Grove is a great place to take a date – it's the perfect choice for treating special people on special occasions!
Something Different
If you want to do something a little different this year, here are a few suggestions: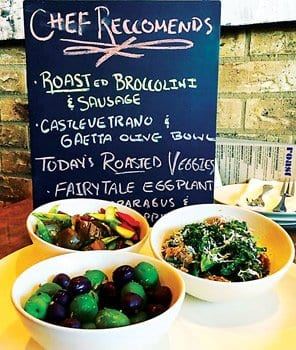 Roast Social Kitchen – 1125 E. 5th St., Tyler
Roast is a unique restaurant located in midtown Tyler. It is an eclectic restaurant with an industrial-chic vibe offering uniquely-created dishes by their excellent new Chef Thomas Mattson. There are different specials each week and depending on popularity, these new dishes will be added to the menu. The Shrimp & Grits (pictured) are to die for – amazingly fresh wild caught shrimp straight out of the Gulf into a savory Lone Star "beer blanc" sauce atop a roasted poblano and aged cheddar grit cake. Watch their Facebook page for daily creations. We love the Warmed Olive Bowl for a starter, the Grilled Hangar Steak is Texas Akaushi beef, Argentinian Chimichurri, roasted carrots. It's hard to beat the famous Bee's Knees pizza with roasted garlic, 4-cheese blend, soppressata, Italian sausage, Mike's Hot Honey, thyme, and fresh orange. Roast has a great bar menu with the best Barrel Aged Old Fashioned around. Roast is where the truly cool go to hang out, whether for lunch, cocktails or dinner!
Daniel Boone's Grill & Tavern – 1920 E SE Loop 323, Tyler
Come out and get your spurs on for hearty American eats amid Western decor and a menu full of fun slang and humor! Boone's offers reliable fast, friendly service, big portions, tasty comfort food, and neat decor, plus free beans, chili beans, and ice cream with your meal. They also have an amazing bar with good drink prices. The Bucket of Bird is a favorite as well as the huge Chicken Fried "Stake." The Big Boonie Burger is always freshly made, and the "Basskit, Bakin Lettice&Mator" sandwich served on Texas toast is excellent. This is a very casual restaurant, sure to make you laugh and enjoy the meal.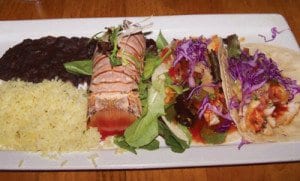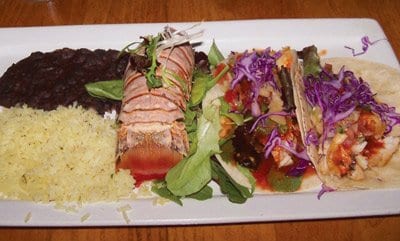 Villa Montez – 3324 Old Henderson Hwy., Tyler
From their website, "Villa Montez offers Latin-style seafood and meat dishes, plus comfort classics, presented in a swanky hilltop mansion." Yes, you read that right – hilltop mansion! Villa Montez has awesome food and an old world rustic charm atmosphere. It has been consistently decorated with art and furniture that create a unique "Mediterranean Mexican" atmosphere. There is a downstairs cellar, two upper rooms for private gatherings, three dining rooms, and an expansive patio. Overall, the menu has very interesting dishes with a South American twist. We love the sea bass and the margarita shrimp, they're both delicious. Kristi Arms said, "Villa Montez never disappoints. This is a go-to for special occasions or just a delicious meal in a beautiful setting. My favorite is the Chimichurri Steak and the salad with the chimichurri steak on it. I can never seem to get out of there without getting a huge slice of their fabulous chocolate cake! They say it is for sharing…which I will usually do if I am asked nicely."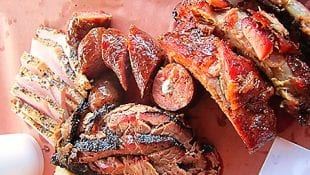 A Lively Night Out
Stanley's Famous BBQ – 525 S. Beckham, Tyler
If you are in the mood to do something fun this Valentine's Day, Stanley's is the place to be. This place is lauded for several reasons, best known for its award-winning barbecue, but also for their heated and enclosed patio this time of year. It is a wonderfully, casually comfortable place to eat with family, friends, or your special someone. We think it would be romantic to split their famous Mother Clucker – Cadillac edition with candied bacon and avocado – seriously, what says "I love you" better than sharing this delicious creation? Ok, maybe sharing the ribs would be even better! Stanley's will satisfy both your romantic side and a desire to have some fun. Stanley's offers a nice selection of craft beers and bourbons, too.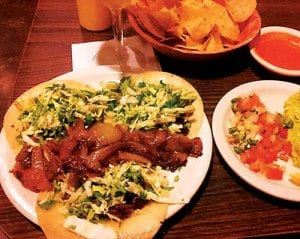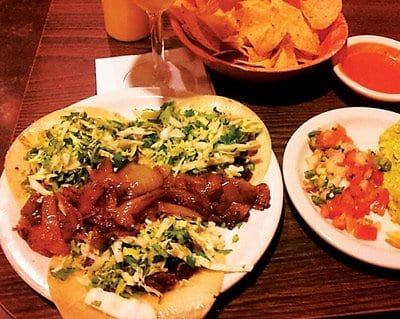 El Charro's on the Ridge – 6899 Oak Hill Blvd, Tyler
I remember eating at the old El Charros as a kid in the 1970's. This El Charros has preserved a number of the old recipes from the original restaurant and has added a few new favorites. Our favorites are the famous house margaritas, the Combination Plate, and Tony's Tacos. The lively atmosphere creates a fun environment, full of tradition and memories. Ask for the "special hot sauce" – it is yummy and definitely very special. The orange sauce…what can we say. We love the stuff. We went thru three baskets of chips, it was so good!
Mario's Italian Restaurant – 7916 S. Broadway Ave., Tyler
Diner Jack Wilson said, "We love the ambiance of Mario's. It's our favorite Italian restaurant. We love the classic old style of the place. When you walk in, you are greeted like family. The main dining room is so charming. Mo and his incredible staff make sure you leave with a happy heart and a full belly. The food is always impeccable and being serenaded while you dine is delightful. You can even dance! I highly recommend this treasure."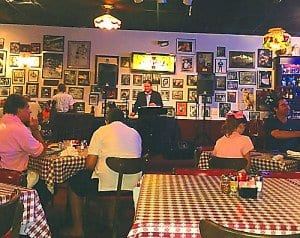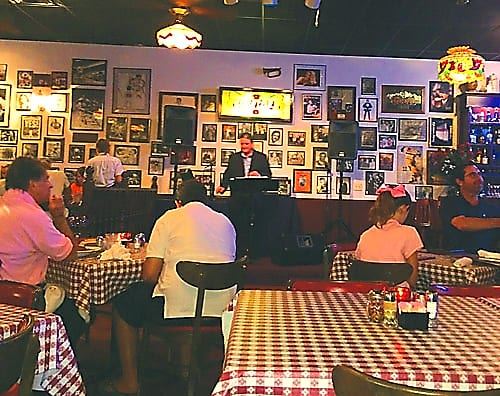 We couldn't agree more. 
Mario's atmosphere is very romantic in itself, and the entertainer playing big band music on weekend evenings really sets the stage for the fun Rat-Pack style atmosphere with the walls packed full of iconic movie posters and photos of famous stars from Hollywood's golden years. The menu offers classic Italian favorites including lasagna, spaghetti with meatballs, veal picatta, Roman Platter, Veal Parmigiana, and shrimp scampi. The cannoli is definitely worth saving room for. "Mario's is one of my husband's and my favorite date night restaurants. Mario's oozes romance!"
Kawa's Hibachi Grill & Lounge – 1024 WSW Loop 323, Tyler
This is a perfect restaurant to show off – from everything including the modern designed décor and ambiance which is both beautiful and appealing, to impressive Japanese favorites, sashimi, and sushi, Kawa's offers a date-worthy evening of entertainment and food. You will love the hibachi show cooked right in front of you, and you will absolutely adore the food. Lauren Brooks said, "We ordered Rainbow Rolls to start, then scallops (that were cooked to perfection), steak (melts in your mouth) and Chicken/Shrimp with Fried Rice and then sat back to watch the chef do his thing – which was not only an exhibition of skill at the grill but also entertaining. The food was so good! It was a very impressive evening." Overall, Kawa's would be a wonderful experience for Valentine's Day date. There is the option of general seating or hibachi.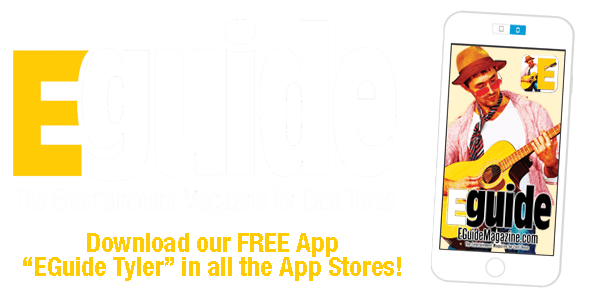 Festival of Fruit: 34th Annual Tomato Fest Saturday, June 9th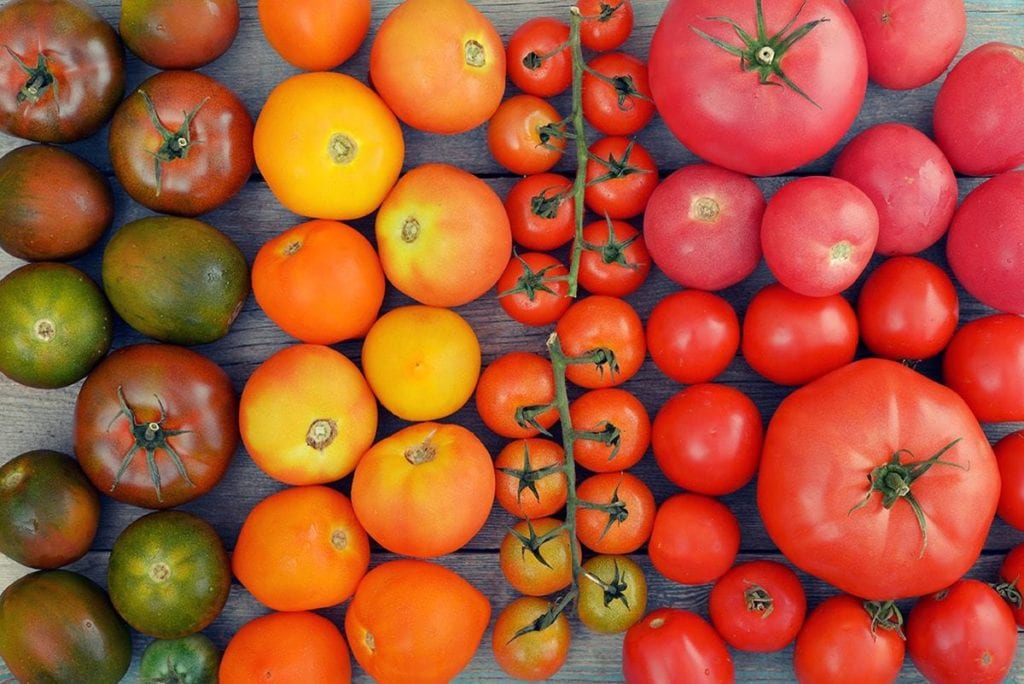 34th Annual Tomato Fest Saturday, June 9
th
Welcome to Jacksonville – home of the best tasting fruit – tomatoes!
Local farmers are busy getting ready for the upcoming 34th Annual Tomato Fest in Jacksonville, Texas by planting acres of the best tastin' tomatoes. Join the celebration Saturday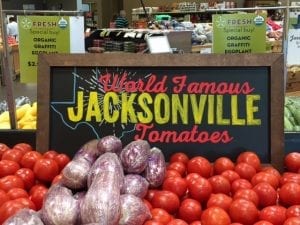 , June 9th in downtown Jacksonville for a BIG day of activities that will be happening all day long. Over 200+ vendors and all kinds of festival food, including the famous fried green tomatoes, Farmers Market, $500 Got Talent Contest, Car Show, Motorcycle Show, Tennis Tournament, Soccer Tournament, Softball Tournament, Entertainment, Kidz Zone, and so much more will cover 5 blocks downtown. Tomato events include Salsa Contest, Tomato Eating and Peeling Contest, Tomato Archery, Tomato Shoot, Best Home Grown Tomato Contest, Tomato Packing Contest and tour the Tomato Shed. Saturday evening, Chili's Street Dance will take place featuring Brian Chance Band and Lady Chazz and the Tramps. 
Activities kick off on Saturday, June 2nd with a 5k run sponsored by All Smiles. Monday, June 4th and Tuesday, June 5th is Family First Clinic's corporate challenge Dodgeball Tournament.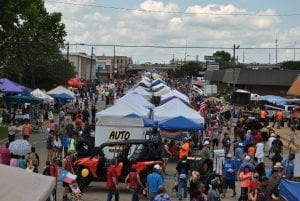 On Wednesday, June 6th, a Gospel Concert sponsored by Whataburger featuring, The Group, will perform at Central Baptist Church. New this year on Thursday, June 8th  is the Farm to Table dinner event that will take place at Castle on the Lake on beautiful Lake Jacksonville and will be catered by Rob Gowin, Sadler's Kitchen & Catering. A 4 Man Scramble takes place at the Cherokee Ranch Golf Club on Friday, June 8th. The final Tomato Fest week celebration ends at Lake Jacksonville with a Ski Show on Sunday, June 10th.
Taste for yourself the best tomatoes and fun festival packed with lots to do for everyone.  For additional information, contact Jacksonville Chamber of Commerce at (903)586-2217, or go to  JacksonvilleTexas.com/Tomato-Fest or Facebook.com/JacksonvilleChamber.
East Texans Learn to "Live Healthy"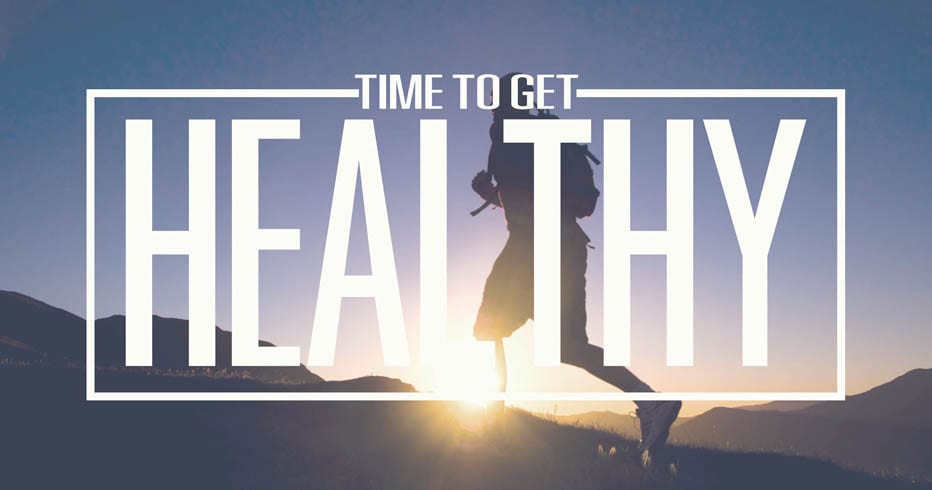 This Month at Integrative Health Matters:
Integrative Health Matters offers a healthy alternative to losing weight. The public has opportunities to visit Integrative Health Matters at any of these classes:
Every Wednesday (12:15-1:15pm) – Mindful Movements; (5:15-6:15pm) – "Just Breathe" Meditation

June 1st (10-11am) – Functional Food Friday: Eating Healthy on a Budget

June 12th (6-7:30pm) – Kitchen Talk: Mediterranean Diet Lifestyle

June 15th (10-11am) – Functional Food Friday: Meal Prepping

June 22nd (10-11am) – Functional Food Friday: Acid, Alkaline & Food Combining

June 26th (6-7:30pm) – Kitchen Talk: Plant Based Eating

June 29th (10-11am) – Functional Food Friday: Bone Broth
Cooking classes offered twice monthly are in-depth health and cooking presentations. These "Kitchen Talks" invite the public into the IHM instructional kitchen to learn to cook tasty and nutritious meals and create a healthy home environment.
Integrative Health Matters is located at 419 WSW Loop 323 #400 in Tyler, next to La Madeleine. For information about Integrative Health Matters, contact (903)595-8077 or visit ihm.life.
Rose City Farmers Market Downtown This Weekend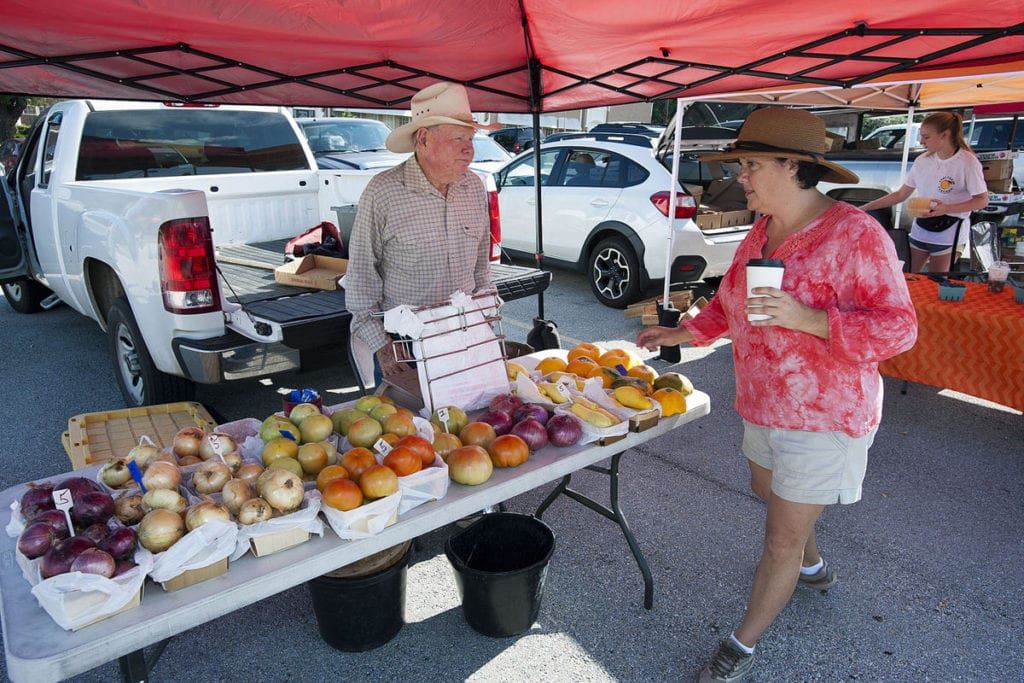 By Barbara Greenbauer
Everything is blooming, growing, and flourishing in East Texas and it's time to head back to the market!
Your Saturday mornings can be stupendous with by stopping downtown at the new Rose City Farmers Market location. Opening April 7th and running through the first weekend in November, the market is a neat, unique experience for the whole family.
Located just a block from the Square – in the Unclaimed Furniture parking lot in Tyler (236 S. Broadway),  the market is the place to be bright and early Saturday mornings from 8am-12 noon. Your senses will go wild with the atmosphere of the Rose City Farmers Market.
As part of the Food and Farm Coalition, their goal is to work toward a sustainable food system that meets the needs of both producers and consumers.
The market brings all that's fresh straight to you: fruits, vegetables, and herbs all grown within 75 miles of Tyler. That includes pasture-raised beef, lamb, pork, chicken, and turkey, free-range/non GMO eggs, and goat cheeses.
Jessica Bullock, Director of the Farmers Market, says "We are excited about the opportunity to connect people with locally grown food in a great community gathering place Downtown."
The move to downtown makes the market "easily accessible to everyone, which is extremely important to our mission," explained Jessica. All items sold at market are 100% produced or grown by the vendors. "Everything you'll see at the market has been grown, baked, or made by the vendors themselves, which may be a surprise to some," said Jessica.
Eating seasonally is what the market is all about, and when you eat food grown locally, it's is always harvested at the peak of its season. Local food is also not stored in shipping containers, so it doesn't spoil or lose health benefits on its way.
Buying food at its peak season also benefits our local farmers because it costs less for producers to harvest and transport and those savings get passed down to you…it's a huge win/win for everybody!
With the Market opening in April 7th and running through November 17th, every week will be a brand new adventure as the seasons change and different produce are featured. In April, a trip to the market will fill your senses with treasures from East Texas fields like arugula, carrots, kohlrabi, radishes, beets, turnips, strawberries, new potatoes, mustard greens, kale, lettuce, cilantro, onions, swiss chard and parsley.
The market is all about community, so you'll find something for everyone from fresh bread to flowers, coffee, jams and jellies, and baked goods. Vendors also showcase Texas olive oil, handcrafted art, and Texas fruit wines.
And that's not all you'll get to see at the Market. Local musicians will be showcased every Saturday, plus a new exciting addition of rotating food trucks. "We are proud to serve as a venue to some of Tyler's most talented musicians," said Jessica. Bring a lawn chair and enjoy the perfect blend of food and music and great weather.
Vendors or members must meet certain goals including being located within 75 miles of the market, providing safe and fair working conditions for all farm workers, organic or natural methods, humanely raised animal products, beef and other grass-eating animals are grass fed, and dairy is rGHB-free. Find out more about becoming a member/vendor at foodcoalition.org.
The market depends on volunteers to set up and break down, help with displays, banners, and lots of behind the scenes work. What a great way to give back to the community! People interested in helping can contact rosecityfarmersmarket@gmail.com.
"We are thrilled to be part of the Downtown scene and to be able to partner with the great small businesses that are part of this growing culture," said Jessica. "The new location is a perfect fit for the Market and the thriving downtown community." "We would like to thank Bill & Cecilia Bush of Unclaimed Furniture for the space and the support."
Bring the family and spend Saturday mornings at the Rose City Farmers Market, located at 302 S. Broadway in Downtown Tyler.
Visit them on Facebook at rosecityfamersmarket.com and foodcoalition.org.