Sad Closings around Tyler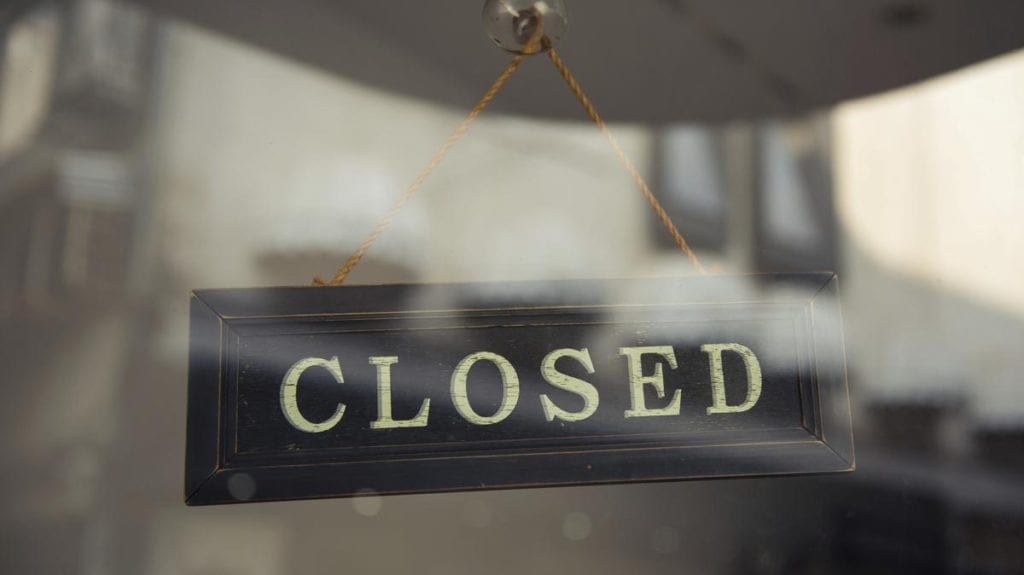 It is a sad thing but there is a lot of restaurants in the Tyler are that have closed lately. There are also as many opinions on "why" there has been such a rash of local businesses going under. Whatever the reasons, it is always sad to see local business not be able to make it.
This sad list mourns the loss of these restaurants:
Amelia's Sweetery, 1694 S. Beckham, Tyler
Amelia's Sweetery, 1694 S. Beckham, Tyler
Bo's Steakhouse, Lindale
Burger Grind #2 (east Tyler, in Tanglewood Shopping Center) REMODELED & REOPENED!
Chez Bazan, Old Bullard Rd., Tyler
Chris & Sam's, 2210 Three Lakes Pkwy., Tyler
Church's Chicken, 120 SSE Loop 323, Tyler
Double Dave's Pizza, 5201 S. Broadway, Tyler
Genghis Grill, 3709 Troup Hwy., Tyler
Gusano's Pizza, Old Jacksonville Hwy., Tyler
Grub House, Arp
Mazzio's, Front St., Tyler
Mooyah Burgers, 4903 S. Broadway, Tyler
Orange Leaf, 3979 Old Jacksonville Hwy., Tyler
Papa Murphy's, 1847 Troup Hwy., Tyler
Reggie's Burgers, Loop 323, Tyler
Regio's Chicken & Mexican Cafe, Tyler
Seoul Garden Korean Restaurant, 109 E. Grande Blvd., Tyler
Smashburger, 7487 S. Broadway and Troup Hwy location, Tyler
Soju Sushi Bar & Asian Bistro, Tyler
Steak 'n Shake, 7205 S. Broadway, Tyler
Subway, downtown Tyler
Three Z Azian Cuizine, 5201 S. Broadway, Tyler
What About Kabob's & His Gyro's, Tyler
Updated 6-12-17.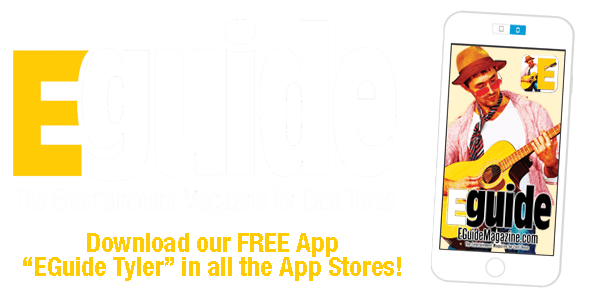 Foodie Events: March 17th, Grand Opening of The Porch at ETX Brewing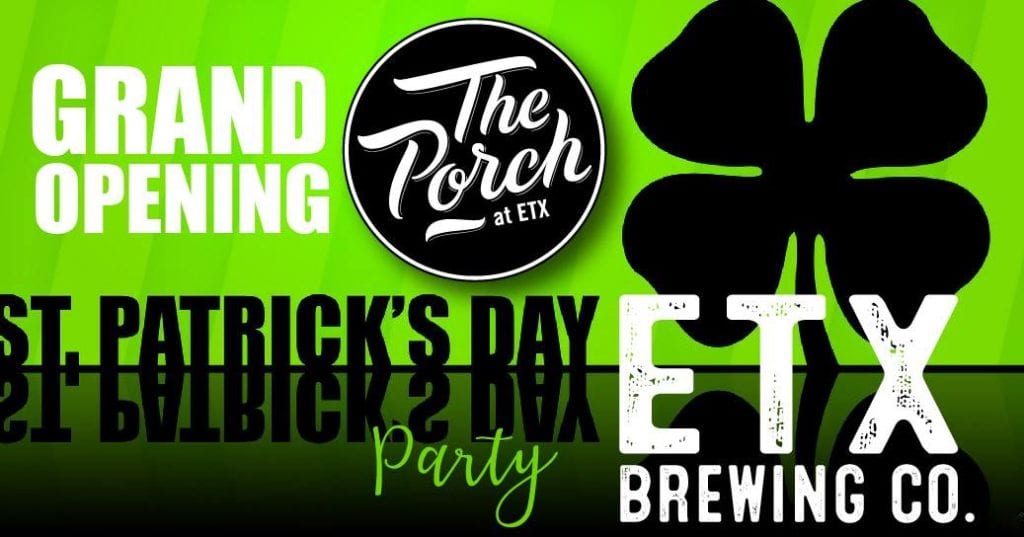 News & Events
Quick Dawgs of Texas Opens! You know that building with a cowboy-shaped roof? It now serves hot dogs made with love and care by David Lovelady. "This particular building here is set up to handle hot dogs," he said. "I'd been looking at different buns, wieners, different chilis, for many months before we started this thing." The new business features an array of hot dogs, mostly priced between $2-$5, with nachos and meals priced a few dollars higher. The menu — which is still developing — includes all beef, bun-length hot dogs; brisket sausage links; Earl Campbell Hot Links; Frito pie and more. Lovelady said the chili cheese dogs and hot links have been some of the most popular selections. Picnic tables will be added outside the drive-thru soon. Quick Dawgs is located at at 220 SSW Loop 323 in Tyler, and serves all beef, bun-length hot dogs, brisket sausage links, Earl Campbell Hot Links, Frito pie and more.
March 15th (6:30-9:30pm) – "Wine and Cheeeeessssy Dinner" will be held at Cork, Food & Drink, 109 E. Grande Blvd., Tyler. Tickets are $70. The menu will include fondue, gruyere and chorizo, mac and cheese with lobster, ribeye toast with blue cheese, and roasted fig with ricotta along with accompanying paired wines. Reservations can be made by calling (903)363-9197 or at CorkTyler.com.
March 17th (5pm-12 midnight) – St. Patrick's Day Party & Grand Opening of The Porch at ETX Brewing – Love the beer at ETX Brewery? Then you have got to try The Porch, ETX Brewing's new restaurant. Join the fun in celebrating their expansion with green beer, great food,  and live music with Old Omen, Metrograde and Eli Tidmore. ETX Brewing and The Porch are located at 221 S. Broadway, Downtown Tyler.
March 21st (7-9pm) – Spring Vintner's Dinner – Kiepersol is kicking off the 2018 Vintner's Dinner Program with a Spring-inspired menu. Don't miss this fresh and vibrant dinner paired with our delicious wines. The menu is seared scallop with almond mandarin salad, asparagus chicken and rice soup, lemon and rosemary lamb, and lemon and spring fruit curd. Tickets are $100 per person not including tax and gratuity. For reservations, call (903)894-3300 or go to kiepersol.com/vintners-dinner. Future dinners are June 20th, July 25th, September 26th, and November 28th.
Roost Chicken Salad & Deli will open a location in Southside Bank at S. Beckham across from ETMC Hospital.
March 23rd (6:30pm) – Beef & Bourbon with Cut Beef and Rebecca Creek – Join this terrific pairing of Cut Beef and Rebecca Creek Bourbon. Upon arrival at High Hill Farm, you will be greeted with an assortment of custom made cocktails and perfectly paired hors d'oeuvres. Relax, dine and enjoy as our Chef and Rebecca Creek Distillery fulfill you with their perfect creations made from the freshest local beef and perfectly aged bourbon. High Hill Farm, 12626 CR 217, Arp. Go to highhillfarm.com to make reservations.
March 31st-April 1st (all day) – Bread Class & Easter Brunch – Have you always wanted to bake like a master Chef? The key is simple ingredients, proper instruction and the right location. Join Chef for a fun weekend experience in the kitchen of Côte at High Hill Farm. You'll learn the techniques, recipes and process to baking homemade breads. Cap off your day with a stroll in the vineyard, wine sampling and overnight stay in one of our relaxing bungalows. After a perfect night's sleep, join us for a special Easter brunch featuring beautiful farm fresh brunch including items from the garden, local food items and fresh juices.  Mimosa's and bloody Mary's also available for your enjoyment. High Hill Farm, 12626 CR 217, Arp. Go to highhillfarm.com to make reservations.
Crawdaddy's Boil-N-Go is now open at 14801 State Hwy 110 S. in Whitehouse. Featuring crawfish, shrimp, crab legs, corn, potatoes with all the fixing, Crawdaddy's is open Thursday-Friday 5-10pm, Saturday 12 noon-10pm, and Sunday 12 noon-6pm.
April 7th (8am-12 noon) – The Rose City Farmers Market will open soon at it's new location at 236 S. Broadway Ave., just a half block north of Front St. in the parking lot of Bill's Unclaimed Furniture. The market is open from April to November. This is across from "Moss, Where Flowers are Fair" and ETX Brewing Co. The new location will be near the free parking in the Fair Plaza Parking Garage. The Rose City Farmers Market is a family- and dog-friendly community gathering place, providing locally-grown produce, herbs, wood oven breads, pastries and granola, jams, pickles, locally roasted coffee, cheese, artists and artisans, live music, and sometimes even yoga. They are open every Saturday April-November 8am-12 noon. For more info on the market or to apply to be a vendor, contact (903)539-2875, info@foodcoalition.org, or foodcoalition.org.

Texas de Brazil: Bringing Authentic Churrasco to Tyler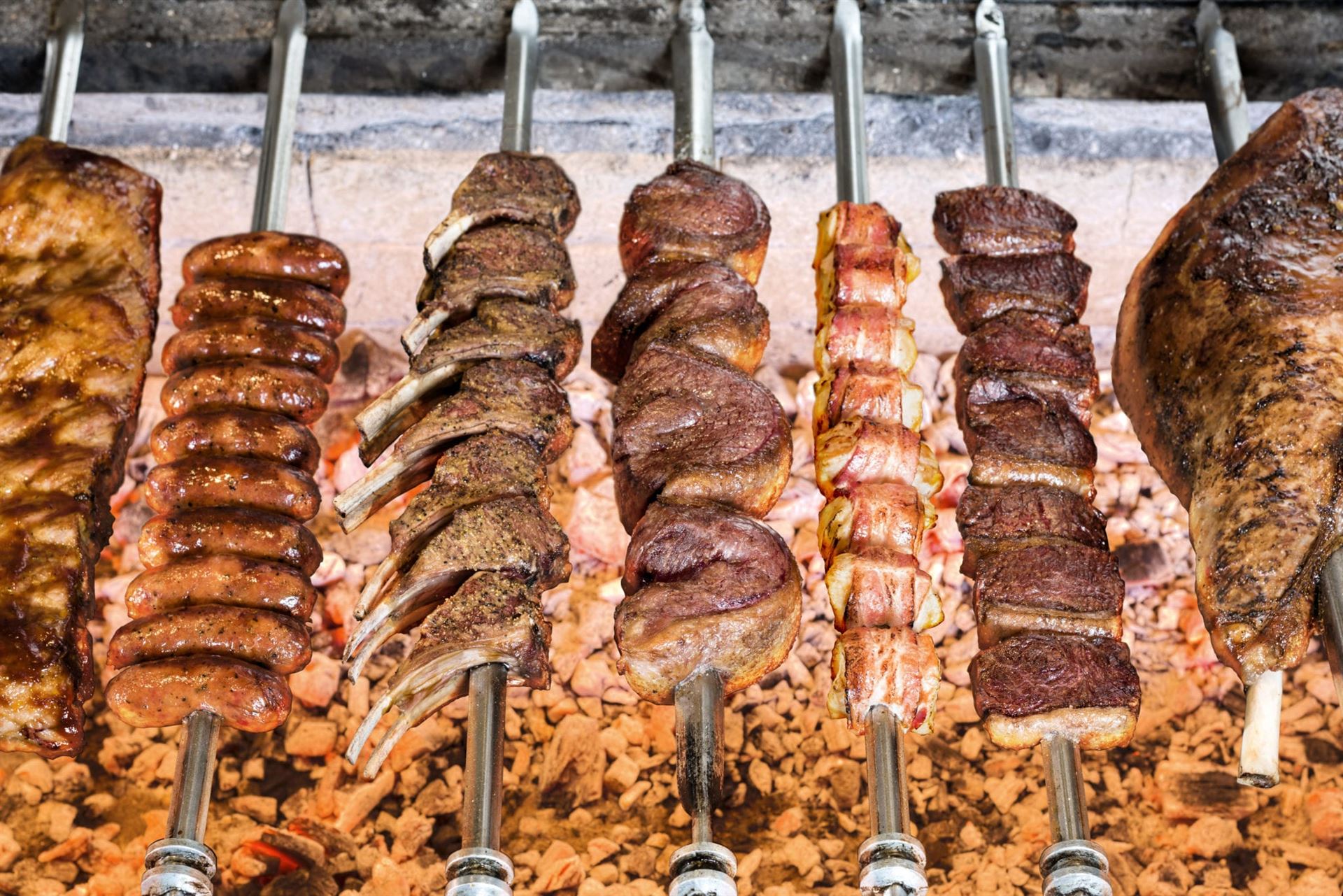 By Holli Fourniquet
It seems like there is a new restaurant opening every week in Tyler. While each location offers its own unique flair, most of the new restaurants are similar to other restaurants here in town.
Not so with the newest restaurant to open in the area, Texas de Brazil, a Brazilian-American steakhouse. There is nothing else like Texas de Brazil in Tyler or the surrounding area. The nearest location to find a Brazilian-American steakhouse is Dallas, and let's face it, who wants to fight the Dallas traffic?
This continuous dining restaurant embraces the time-honored tradition of churrasco-style grilling and combines this with generous southern hospitality, superior service, and an inviting atmosphere. This restaurant is just as much about the experience as it is about the delicious food.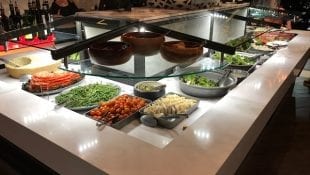 The menu offers 50-60 items on the seasonal salad area that includes appetizers, gourmet vegetables, charcuterie, imported cheeses, soups, salads, and more. Each person at the table is given a card; one side is green and the other red. After you have gotten your salad, turn your card to green and be greeted by a troop of carvers who will generously serve you various cuts of seasoned beef, lamb, pork, chicken, and Brazilian sausage accompanied with traditional side items and house-baked Brazilian cheese bread. My favorite cut of meat was the flank steak. It was juicy and cooked to perfection.
And, like I said before, this is a "continuous dining" restaurant. Dine endlessly on the best cuts of meat around, and when you're full, or need a break; just turn your card back to red. Repeat until you've had your fill. Do you like your meat cooked a certain way? No problem! You can request certain cuts of meat as well as have the meat cooked to your liking.
In-house wine connoisseurs will help you select the perfect pairing for your meal, or you can sip on Texas de Brazil's freshly-made signature cocktail, the Caipirinha.
There are two pricing options; dinner is $42.99 per person, and the salad area only is $24.99 per person. Children 2 and under are complimentary, $5 for 3-5 years, and 50% off of the regular dinner price for children 6-12 years. Texas de Brazil also offers happy hour specials starting as low as $3, Monday-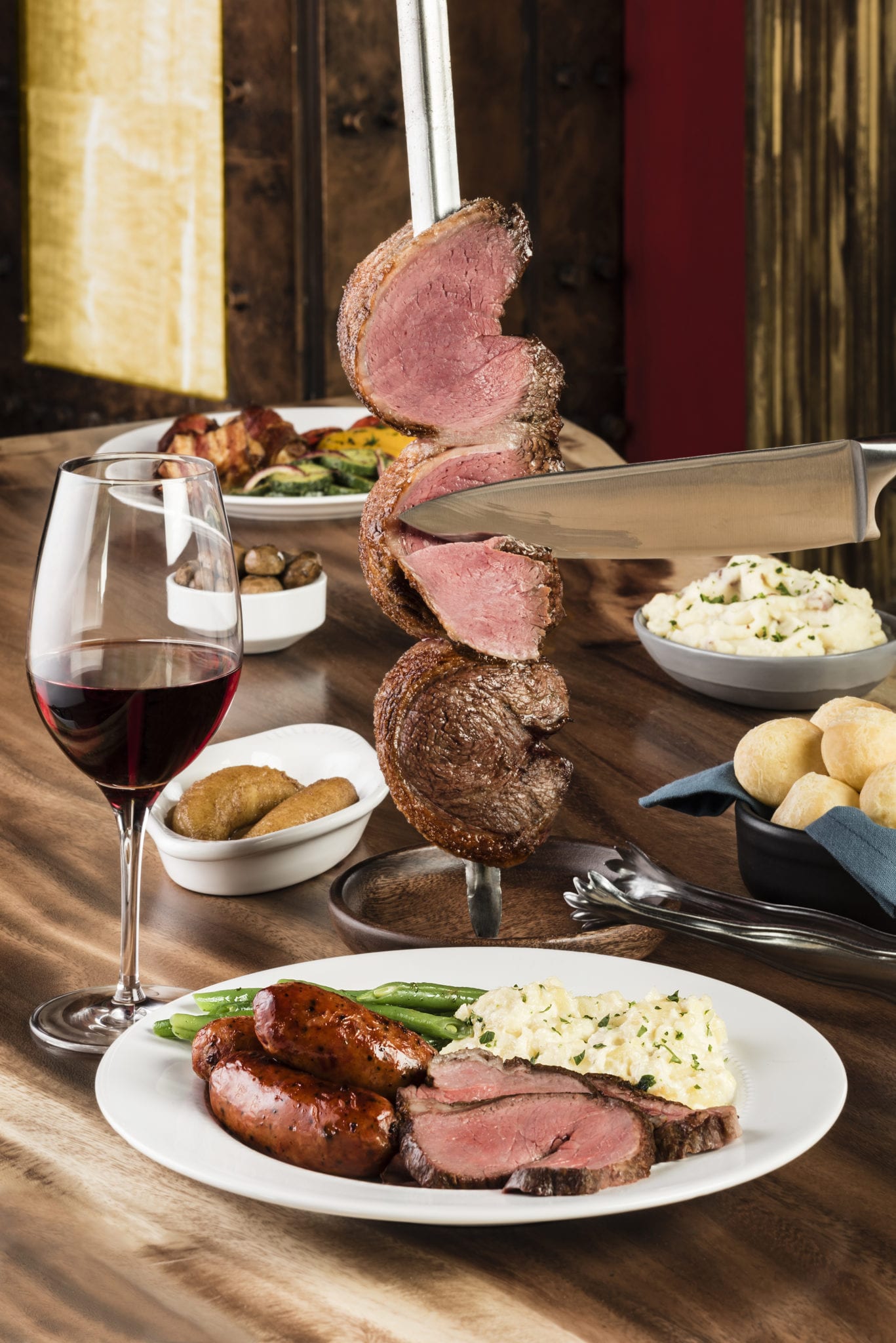 Friday, 4:30-7pm.
I recently visited the restaurant on my anniversary, and I have to say, this is a perfect date night spot. The whole experience is fun and different. This isn't a fast food joint, so there is plenty of time to relax, eat, and catch up with your significant other. Plus, if your date is anything like me, she won't have to choose what she wants for dinner; she can have a little bit of everything.
End your meal with dessert. Texas de Brazil offers a great selection of delectable desserts. Desserts are an a la carte item and include Brazilian Cheesecake, Brazilian Flan, Key Lime Pie, Pecan Pie, Chocolate Mousse Cake, Bananas Foster Pie, Brazilian Papaya Cream, Coconut Chess Pie, among several others. We tried the Coconut Chess Pie and the Key Lime Pie and were definitely pleased with these selections. The Key Lime Pie was tart, but not too tart, just like I like it, and the Coconut Chess Pie has a generous serving of coconut baked on top. It was the perfect ending to a wonderful meal.
Texas de Brazil is located at 2376 Dueling Oaks Dr., Ste. 100, Tyler. Their hours are Monday-Thursday, 5-9:30pm; Friday, 5-10pm; Saturday, 4-10pm; and Sunday, 4-9pm. For more information and to make reservations go to texasdebrazil.com.
Geeks, Cookie Decorating Workshops, and Food Trucks Galore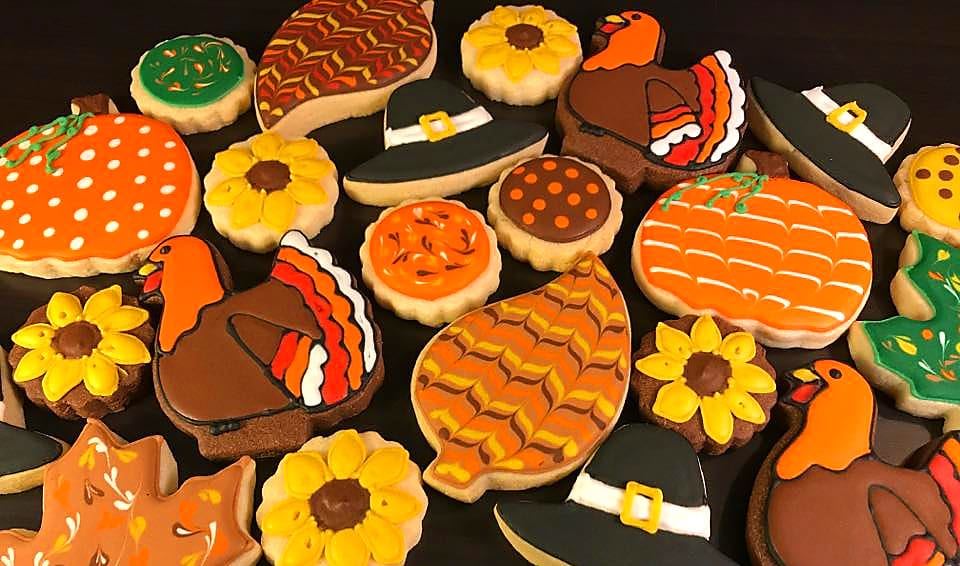 Dining News for week of November 12th
The holidays are here! It's hard to think about but next week is Thanksgiving. This week, I will share some of my holiday favorites as well as a few events coming up.
Every Monday (7:30-10:30pm) – Geeks who Drink Pub Trivia –
Geeks Who Drink Pub Quizzes is a homegrown Pub Trivia Quiz modeled after those in Ireland and the UK. These quizzes cover everything from celebrities in trouble to wordplay to bad television. Each quiz has two audio rounds: a "Name that Tune" style round and another round comprised of soundbites from movies and TV. Play in teams of up to six or by yourself. Winning teams get street cred, bar cash, and other prizes depending on the venue. Bonus Questions for free pints are sprinkled throughout the quiz. You don't have to be a trivia God to enjoy the quiz. Since you're playing on a team, the collective knowledge base makes for more fun, less pressure. It's not final friggin' Jeopardy. This weekly trivia game will be held at Roast Kitchen, 1125 Beckham St., Tyler.
Every Tuesday – "Keep It Local Tuesdays"
supports local restaurants by meeting and eating at different locally owned restaurants every Tuesday evening, usually around 7pm. This gathering is open to anyone. Check their Facebook page for where they are meeting each week at facebook.com/KeepItLocalTuesdays.
Saturdays through November 18th – Rose City Farmer's Market
(7212 Old Jacksonville Hwy., Tyler, continues every Saturday through November 18th) – Shop for locally grown fruits, vegetables, herbs, and cut flowers, pastured beef, lamb, chicken, and pork, yard eggs, goat cheeses, freshly baked breads and pastries, honey, jams, and jellies. Enjoy a cup of locally roasted coffee while you stroll the market listening to local musicians. This kid-friendly and pet-friendly market.
Good JuJu Cookie Decorating Workshops
Come out and learn how to decorate those holiday cookies!  You will be guided on how to decorate themed cookies using a special blend of Royal-Glaze icing.  These will be White-Almond and Vanilla-Brown Sugar cookies that you can take home to enjoy. Each person will receive several cookies and access to multiple colors of icing bags and tools to work with. Additional gourmet cookies will be available for purchase after the workshop. The cost is $35 for adults (13 and up), $32 for seniors (55+) and $30 for kids (7 to 12) which includes all supplies and instruction. Snacks and wine are available for purchase. Pre-registration is required by going to goodjujucookies.com/workshops, (903)574-9096 or email goodjujucookies@gmail.com. Workshops are:
November 14th (6-8pm) – "Sunflowers" at Salt Kitchen at Kiepersol Winery Tasting Room, 3944 FM 344, Bullard

November 21st (6:30-8:30pm) – "Gobble Gobble" at Potpourri House, 3320 Troup Hwy., Tyler

November 25th (6:30-8:30pm) – "Ornaments" at Centaur Arabian Farms, 10271 FM 2813, Flint

November 29th (6:30-8:30pm) – "Lit Snowmen" at Leo's Asian Bistro, 2808 S. Main St.,, Lindale

December 19th (6-8pm) – "Christmas Fun" at Kiepersol Winery Tasting Room, 3944 FM 344, Bullard
November 24th (7-9pm) – Cajun Ribeye Vintner's Dinner
will be held at Kiepersol, 3933 FM 344E, Tyler on Black Friday. Tickets are $100. Seating is limited. For reservations call (903)894-3300.
Food Trucks
are getting more popular! A few new food trucks have popped up on the East Texas scene. Head to the City of Tyler any day of the week, and you're more than twice as likely to see a food truck than you were last year. Since NET Health eased restrictions on food truck construction, the number of food trucks in Tyler has gone from 14 to 30.
Say Cheese!

– Featuring, well, you guessed it cheese goodness galore, Say Cheese offers yummy gooey sandwiches that are so much more than just bread and cheese. A favorite is the "Roll Tide:" a secret special sauce, Muenster cheese, pulled pork, grilled jalapeños, grilled onions, grilled red and green bell peppers. We simply can not get enough of the "The Glazed Decker:" glazed donut and cheddar cheese sandwich. Yes, really! Find them at saycheesegiveback.com. They publish their location schedule on their Facebook page weekly. Hands down, this is best-grilled cheese sandwiches we have ever had!

Cafe 1948 –

Decked out in a refurbished silver bucket trailer, Cafe 1948 hits the spot for all coffee, tea, and shaved ice needs. Their nitro cold brew is so smooth; they are quite knowledgeable and know a lot about choosing the right beans. We tried them out recently at the Off Square Block Party outside El Guapo Records, 903 Handmade, Moss-"Where Flowers are Fair," and ETX Brewery, and they were a huge hit. We can't recommend them enough! Try their salted caramel latte; it's the best. For locations, check them out at facebook.com/cafe1948.

Wienerland, and their Wiener Wagon!

Small in size, huge on taste – the Wiener Wagon pops up all over town. Wienerland has been a staple of the Tyler landscape for 45 years. Tyler mourned the loss of this iconic hot dog stand, but in May of 2017, they reopened with new owners. Now they have expanded into the food truck world and have been seen all over town, serving everything from Wrangler dogs to their famous chili cheese dogs. To find out where they are, find Wienerland on Facebook. At the restaurant on Fifth St., they also sell shaved ice sno cones!

Super SNO –

Whatever flavor you crave for the inside, the cool, soft, fluffy, goodness in a cup SNO, make it 'Sno-delicious' by adding a topping of the world's best gummie bears, marshmallow fluff, sweet cream, sour, pickle juice, chopped pickles, or Super Chile Spice. Super SNO is located at 506 E. Rusk (Greenhouse Mall Parking Lot) in Jacksonville. Super SNO's ice is so soft that it just melts in your mouth!

Pokey O's Cookies & Ice Cream

is made-to-order ice cream sandwiches individually customized for you on the Pokey O's Dessert Truck! We tried them out when they were at True Vine Brewing company for the first time. Just pick a cookie, then pick an ice cream. The possibilities are limitless. Snickerdoodle and sea salt caramel is heaven on earth! White Chocolate Macadamia Nut and Rocky Road is a close second. See where they will be at facebook.com/pokeyostyler.
Waitr App
is now connecting quite a few Tyler restaurants to delivery services. To use Waitr, simply download the app, set up an account, and order. The delivery charge is a $5 flat fee "whether you order one small item or are feeding a party of 20," the company says. A number of Tyler restaurants have already signed on to Waitr, including Roost, Chick-fil-A, Mercado's, Happy Fish House, Strada Caffe, Daniel Boone's, Firehouse Subs, Potpourri House, Shogun Sushi & Hibachi Grill, The Catch, Jersey Mike's, Jucy's Hamburgers, Posado's, Burger Grind, Great American Cookies, Dakota's, Janie Cakes, Newk's, Aspen Creek Grill, Where's Rufus, Jack Ryan's, Mercado's, Palio Pizza, Coyote Sam's Bar & Grille, Chiangmai Thai Kitchen, and Rotolo's Pizzeria.
Chopstix Asian Fusion Fast
opened and with its opening, this restaurant boasts a list of 12 sauces for its build-your-own Asian bowls and burritos. The "east meets west with a kick" features Asiarittos, along with soba noodle bowls, rice bowls, and salad bowls. Customers can build their own or choose from suggested builds such as the Bahn-Mitto, the Shanghai-Ritto, the Seoul Bowl, and even the Southwest Salad. Chopstix is located at 1400 W. Southwest Loop 323 (near Kinsey Dr.).
Fuzzy's Taco Shop
has opened a second location on Old Jacksonville Hwy., Tyler. Fuzzy's Taco Shop is a fast-casual restaurant serving Baja-style Mexican food in a fun, energetic atmosphere. For more info find Fuzzy's Tyler South on Facebook.
Smoothie King –
Matt McKinney, of Tyler, is opening his third Smoothie King location later this year at 6445 Old Jacksonville Hwy. "I'm very into fitness and leading a healthy lifestyle, but after my workouts, I craved a healthy snack. There was a huge market for Smoothie King in Tyler, and we have tapped into that and seen huge success," McKinney said. McKinney has been operating Smoothie Kings across Texas and has plans to continue to expand throughout East Texas.
It's All About Coffee, Tea, & Me
is now open, located at 2251 Three Lakes Pkwy. in Tyler. It has a drive-through window, a lounge, and a second, more private area. The space is available for after-hours parties and meetings. Their walls are lined with dozens of jars containing colorful blends of tea leaves, fruits, and aromatics. For more info go to the Facebook page, or call (903)363-9187.
Jucy's Hamburgers
was listed as the best place to get a burger in Texas by Texas Highways magazine. Also on the list was Tyler favorite Burger Grind.
Pie Five Pizza Co.
is officially open for business. Pie Five makes their dough fresh every morning, chops garden-fresh veggies by hand, and mixes up their own marinara sauce with fresh packed tomatoes. Not only that, but they give you unlimited toppings! They also offer hand-tossed, custom wings, and of course a stellar craft beer selection. We're talking about good ingredients and handmade quality food. And, just because it's handcrafted doesn't mean it should take a long time…5 minutes to be exact. Pie Five is located at 6995 S. Broadway Ave., Ste. 10. For more info go to piefivepizza.com.
Stanley's Famous Bar-B-Q is smokin'!
Stanley's – well-known for their pecan smoked meats such as their perfect brisket, baby back ribs, turkey, chicken, freshly made sausage, and even pulled pork, throughout Texas – also smokes turkeys during the holidays. "We will take orders up until the Monday of the week of Thanksgiving and the turkeys will need to be picked up by end of business on Wednesday, November 21st, as we are closed on Thanksgiving day. The turkeys are priced by the pound at market price and come in a variety of sizes," said Nick Pencis, owner. They start taking orders 2 weeks before Thanksgiving. You can tell them at the walk-up counter, call (903)593-0311 or go to
www.stanleysfamous.com
.
Janie's Cakes
has long been a favorite in the Tyler area. Their website claims they make "the best darn pound cakes in the world," and customers far and wide agree. Now, even Oprah Winfrey is singing praises for Janie's Cakes. Oprah has added Tyler's very own Janie's Cakes to Oprah's List of Favorite Things 2016. Each cake is made from scratch and uses all natural ingredients with absolutely no preservatives. Farm-fresh eggs, creamery butter, real vanilla extract, and pure cane sugar give Janie's Cakes a unique taste you won't find anywhere else. Customers have many options of cakes to choose from depending on what they are craving. Some are filled with chocolate sauce, Italian buttercream icing, and raspberry curd and topped with everything from chocolate chips and chocolate shavings to pecans and sprinkles. Customers can get a full-sized pound cake that serves 12-15, a baby Jane that serves 6, or a petite Jane that serves 1-2. They can be bought locally at the bakery located in Downtown Tyler or at FRESH by Brookshire's. Janie will also ship cakes to all 50 states. Janie's Cakes is located at 308 E. Front St., Tyler and is open 10am-5:30pm, Monday-Friday. For more info on the flavors, more products, where to buy them, or shipping call (903)592-6150 or go to janiescakes.com.