Seriously Joking with Card 53 Comedy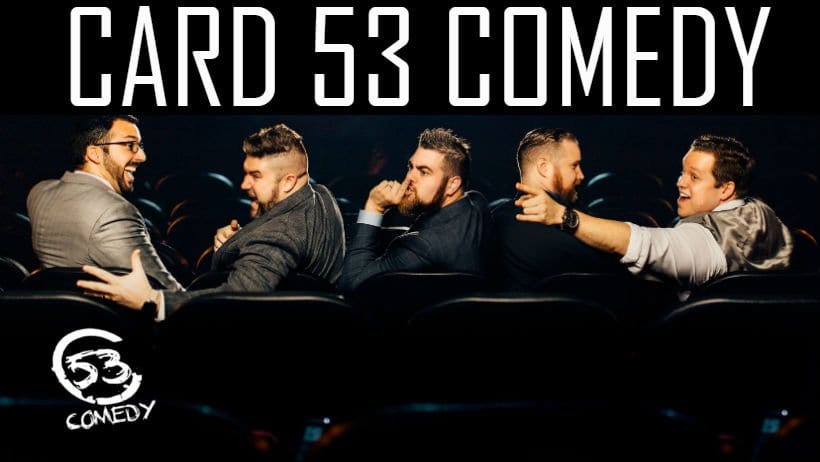 Card 53 Comedy:
They're Serious About Joking
By Johnny Griffith
These guys are kidding around, seriously. The word is getting out about the fact that Tyler has a growing comedy scene. One of the hot spots in that community is Card 53 Comedy, an improv ensemble who specialize in random acts of hilarity on and off stage. From stand-alone events, to corporate gatherings and educational events, the players in Card 53 are versatile, talented, and just plain ole' funny. Co-founder Jamey Whitley was gracious enough to sit down with me and give us some more insight into this stacked deck of funny.
Johnny: In your own words, what is Card 53?
Jamey: The name Card 53 basically represents the 53rd card in a deck of cards…. yes, the instructions. No, I'm kidding. It is the Joker.
Johnny: When did you first sense you had a talent for making people laugh?
Jamey: I think I've always enjoyed making people laugh. Whether it was a kid trying to hide my insecurities or in the moments when I could make people laugh to kill a depressed feeling I had. Comedy is rough. "There is no gap between comedy and tragedy" – William Shakespeare
Johnny: Were you known as "the funny guy" in school?
Jamey: I don't think so. My dad was a band director, and I knew I would be in trouble at home if I was the class clown.
Johnny: How did the idea of Card 53 begin to take shape?
Jamey: Aaron Smith and I met one day in an acting class at The University of Texas at Tyler (UTT). UTT had just disbanded their Theatre program but still offered a Theatre Minor. We both decided to start a theatre student organization called 'Patriot Act.' We didn't have a budget so Aaron mentioned we should try improv. We checked out a Dallas Improv Show and then signed up for classes and started putting on our own shows. We decided to just create our own opportunity.
Johnny: Can you explain, for those of us who may not know, the main difference between more traditional stand-up routines you'll see on cable or on a streaming service and the Improv that Card 53 is doing?
Jamey: Card 53 isn't stand up at all. Stand up comedy is written and rehearsed. Improv Comedy is totally different. It's more like watching theatrical scenes without a script. In Improv everything is completely made up on the spot based off audience suggestions. If you've seen "Whose Line Is It Anyway" on TV this is the most known example of Improv Comedy.
Johnny: Who makes up the current cast of Card 53?
Jamey: Myself and Aaron "Smitty" Smith are the co-founders. We also have RJ Norman who was on "American Idol" and made it to the Hollywood round. Then there is Brad Johnson, who has the hottest Dad bod in Tyler (he's also available, by the way). Erfan Vafaie joined and made us more culturally diverse, while also a lot more intelligent. Erfan is an Iranian Canadian who works as an Entomologist for Texas A&M during the day. Austin Day slings pizza's out of the oven at Roast Social Kitchen by day and tickles the keys of his piano as our musical director. We also have Charles Praytor, a Music Professor at Tyler Junior College, who sits in from time to time.
Johnny: How do you go about adding more members? Open auditions or just a general knowledge of who's in the craft and has the right set of skills for the troupe?
Jamey: Currently, we're not looking to add anyone new but hopefully, we can book more consistent shows in the future and have a problem on our hands where we need to add new talent. For anyone wanting to join, it's good to have some previous improv training from Four Day Weekend, Stomping Ground Comedy, Dallas Comedy House (all three in Dallas) or one of the nationally world-renowned programs such as Second City, iO, or Upright Citizens Brigade.
Johnny: About how many dates does Card 53 perform a year?
Jamey: It varies. We get hired to perform for a lot of private shows in addition to performing at Liberty Hall in Tyler. Last year, we performed for Robert E. Lee High School's Faculty Christmas Party, the Whitehouse Chamber of Commerce banquet, UT Tyler's New Faculty Orientation, and even the Wills Point Middle School Faculty Christmas Party.
Johnny: Does Card 53 try to perform as a complete group or do you sometimes go out in different variations?
Jamey: We're a total package. We're not like members of the Avengers, although we have our own individual talents, we work best when we work together. Plus, we're all best friends so it's more fun when we're doing this together.
Johnny: What does Card 53 have coming up that we need to have on our radar?
Jamey: It will be over by the time this gets published, but we have an event your readers would have absolutely loved called Easter Fools Weekend…it's on Easter Weekend or April Fools Weekend – however you want to look at it. Easter and April Fools are on the same day this year. The performance was the Saturday night before on March 31st at Liberty Hall, 113 E. Erwin St., Downtown Tyler. Like many of our stand alone shows, the doors open at 7pm and showtime is at 8pm with free wine and beer from True Vine Brewery. The last show we did there, sold out so we must have done something right.
Johnny: What's on the horizon for 2018 with the cast?
Jamey: Smitty is a new dad, so that's pretty amazing. We love adding to our Card 53 family. We're all about adding to our show to create the best overall experience possible for our audience, so look for even more production quality in our shows.
Johnny: What experience are you hoping people coming to a Card 53 show will walk away with if they're a first timer?
Jamey: We realize it's expensive to have a night out on the town and we want everyone to feel like they're in a bigger city when they come to our shows.
It's not just for Tyler, it's for all of East Texas.
Card 53 Comedy can be found at Facebook.com/CARD53 and card53.com.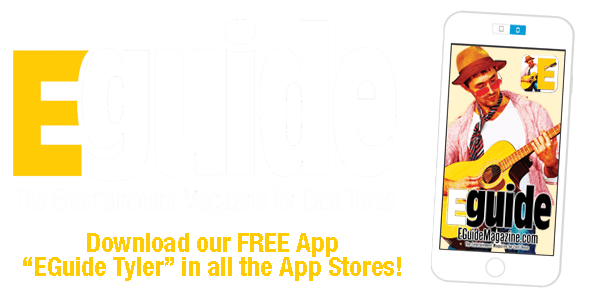 SAVE TONS on Pet Microchips This April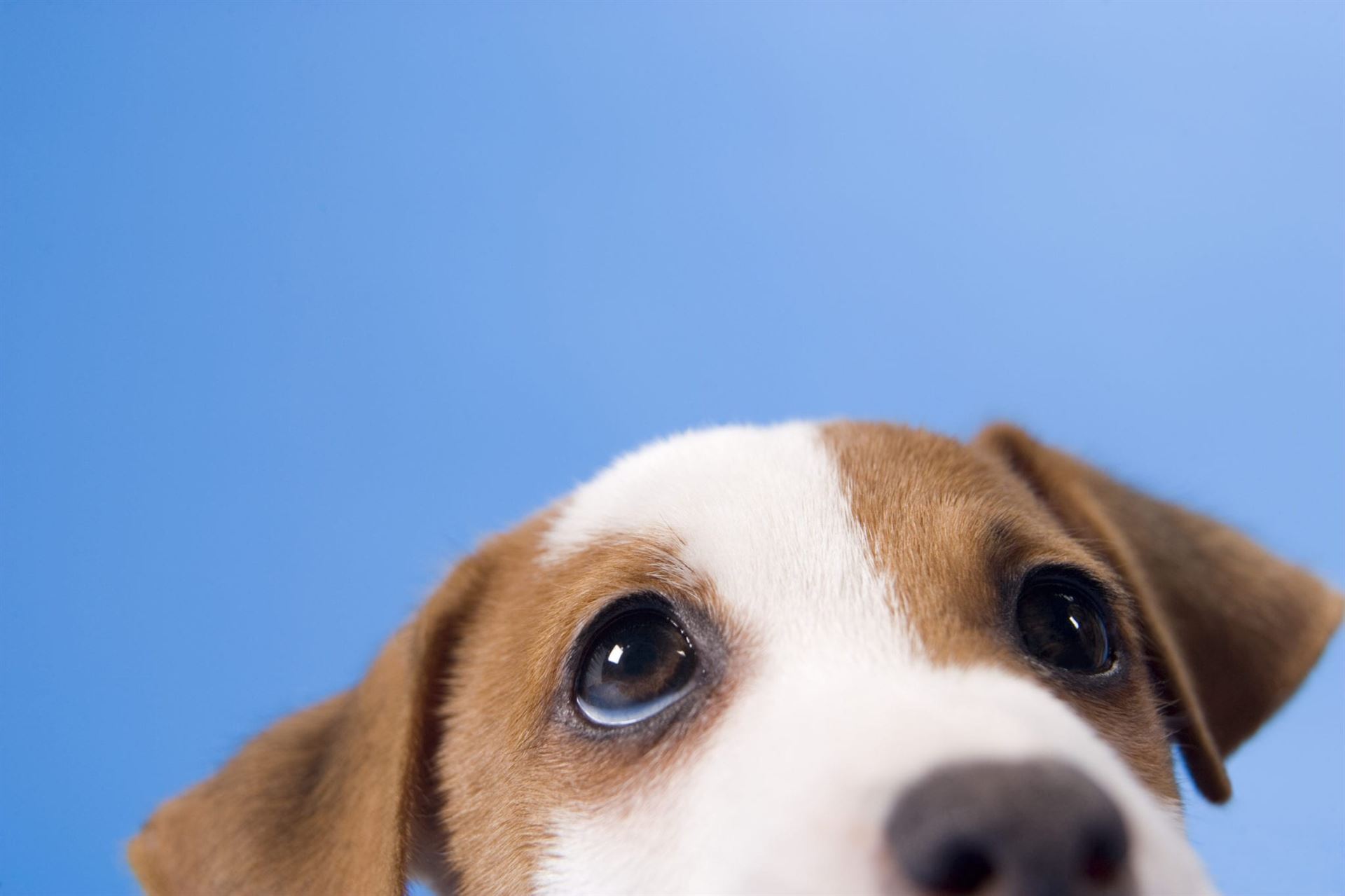 $5 Pet Microchipping in April
The Tyler Animal Shelter is offering discounted microchipping prices of $5 through the month of April, plus a one-day discounted rabies and microchipping event.
This year, the $5 microchipping is through the month of April at our 4218 Chandler Hwy location, not 3393 W. Grande.
The Rabies Vaccination and Microchipping Clinic will be April 26th at Fun Forest Park, 2000 N Forest, starting at 6pm.
"Filling out the paperwork takes longer than the actual microchipping," said Shelter Manager Shawn Markmann.
"If your dog gets lost or gets picked up, then you have an identifier to get your pet back to you, and if your animal is stolen it also helps retrieve ownership," Markmann said, adding that all of the animal control officers have microchip scanners on their trucks to help find the owner before they go into the shelter.
The Tyler Animal Shelter also is accepting donations to help the pets in their care. Dry pet food is accepted as part of its pet food bank program, which has given out 1,500 pounds of food since its inception. The food is given to families who want to give up their pets because they cannot afford to feed them. Other donations needed include white towels of any size, stainless steel food bowls, and hard rubber chew toys, similar to the Kong brand toys.
Calling All Poets, April 21st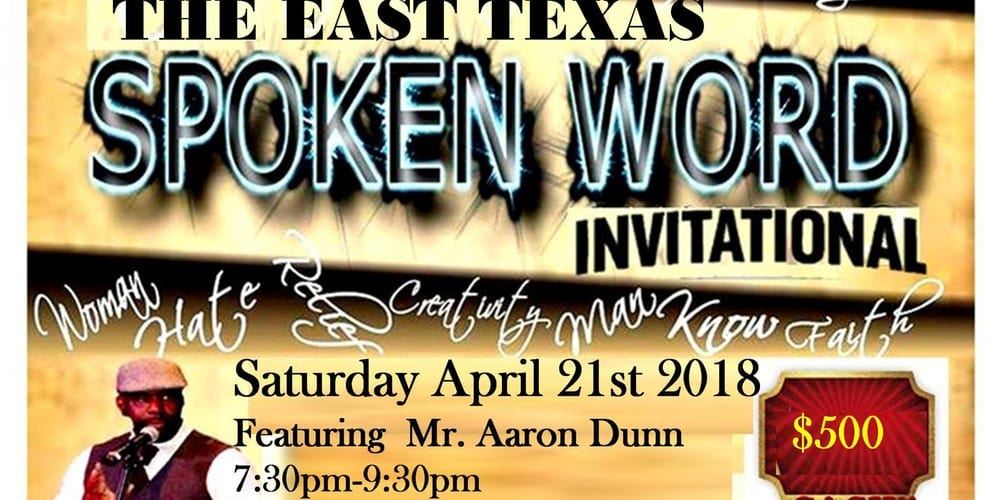 The East Texas Spoken Word Invitational Competition
The East Texas Spoken Word Invitational is an 'East Texas poets only' competition and will be held Saturday, April 21st, 7:30-9:30pm at El Guapo Records, 257 S. Broadway Ave., Downtown Tyler.
On this night, come celebrate International Poetry Month in a family-friendly space. At this collective community gathering, the featured poet will be Aaron Dunn, author of the new collection "Poetry For Your Sake." Aaron will be reciting works which will be available for purchase.
There will be 12 poets selected for his annual spoken word event. Prizes will be awarded. Poets can enter the competition for $10. There is free admission for any audience member.
Tickets are available at eventbrite.com > East Texas Spoken Word Invitational. To participate, you must have an eventbrite ticket.
Seating is limited. For more info call or text (972)704-5001 or go to mikeguinn.biz.
Horror & Paranormal Conference Held April 20th-21st
Horror & Paranormal Conference & Psychic Fair to be Held April 20th-21st
This year's annual Horror & Paranormal Conference & Psychic Fair is coming to town April 20th-21st, and it promises to be even bigger and better than ever.
Held at Staybridge Inn & Suites, 2759 McDonald Rd., in Tyler, you can experience everything from ghosts, to Bigfoot, to UFO's, to psychic readings – everything can be found at this hugely popular event.
New and returning guest speakers make this an event one to remember. Come satisfy your curiosity or add to your current knowledge. You will have the opportunity to meet the established stars, the up and coming stars, and of course, experience astounding psychic readings and galleries that will be going on.
April 20th kicks it all off with a VIP dinner with the stars. This event will also include some light ghost hunting plus a movie screening. Be sure to  experience the speakers and vendors all day Saturday, the 21st, and a psychic gallery that evening, followed by an all night ghost hunt at multiple locations. VIP ticket holders get early access with free coffee and donuts, front row seating, super stuffed goody bags, a special free tarot or rune reading by special guest Alexis Jones, access to a free movie of your choice Friday night at Hollywood Theaters, free dinner at Athena's Greek Restaurant on Friday night, and free admission to the psychic gallery on Saturday night. These tickets are very limited, so get yours early.
Guests include Scott Gruenwald, Trana Simmons, Marie Davis, Rosa Ramirez, Mike McCaskill, Jeff Hurley, Dr. Heidi Hoke, Ashton Rogers, and more.
Throughout the day there will be tarot readings, astrology readings, angelic guide connection sessions, psychic rune card readings, hypnotherapy demos, medium readings, mind clearing and energy balancing sessions, reiki healing, and photo ops.
The full itinerary as well as tickets are available at toursoftyler.com. Tickets are $15-$60.