"Shape and Form" Art Show Continues

"Shape and Form" Art Show Continues
Featuring
work by Jessica Sanders and Cierra McGuckie
An art show featuring two emerging local artists, Cierra McGuckie and Jessica Sanders, continues on view in Downtown Tyler until May 31st, at the Martin Walker Law Firm, 121 N. Spring St., Downtown Tyler. They will host the exhibit in its award-winning facility, which historically served as the Arcadia Theater but now serves as the law firm headquarters.
Pieces to be displayed at the show will include paintings by Cierra McGuckie and sculptures by Jessica Sanders. Cierra's work comprises large-scale oil on canvas psychological portraits which depict fictional women from the mid-century era. The paintings are reminiscent of the mood and color palette of that time. Cierra will be showing a new body of work within her series.
Jessica's sculptures and her practice are based on an assemblage of small handmade fired and glazed porcelain tiles using wire. The labor-intensive work generates fluid, fabric-like irregular shapes which are mounted on the wall creating abstract compositions.
The show is curated by Dace Lucia Kidd, who has recently produced second edition of the annual international juried Arcadia Art Show (AASH). The event has been sponsored and couldn't be possible without the generous support of Martin Walker P.C.
For more information call (903)258-7274.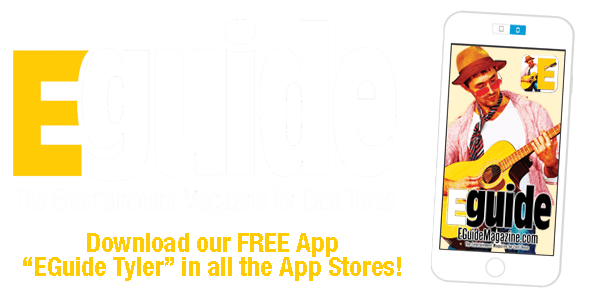 On Exhibit at The University of Texas at Tyler Art Galleries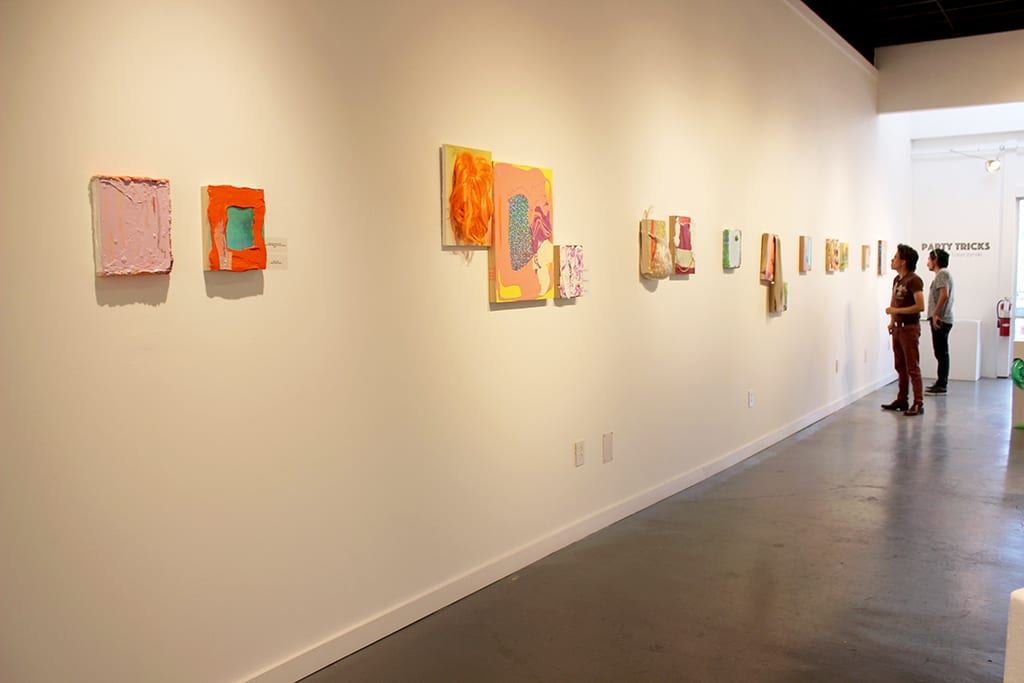 UT Tyler hosts several galleries with a variety of art on exhibit. For more info, call (903)566-7237 or email mtaff@uttyler.edu. On exhibit this month:
There are several galleries. The Meadows Gallery is located within the R. Don Cowan Fine and Performing Arts Center on the campus of UT Tyler and features rotating exhibitions. The Meadows Gallery exhibition schedule includes nationally known guest artist exhibitions, the Annual International Exhibition, faculty curated exhibitions, MFA thesis exhibitions, and a student juried exhibition each summer.
The UC Gallery is located on the second floor of the University Center. This gallery is dedicated to exhibiting student work.
The Fine Arts Complex (FAC/ARC) Gallery is located in the new Fine Arts Complex. The FAC Gallery provides a place for invited artists, undergraduates, and graduate students to display their works. In conjunction with art history courses, students have curated exhibitions from the Tyler Museum of Art's permanent collection, given talks on the work, and hosted opening receptions in the gallery.
Exhibits scheduled are:
Thru March 9th – 33rd Annual International Exhibition

March 22nd (6pm) – MFA Thesis Exhibition Reception: Daniel Jake Arnold (Meadows Gallery)

March 29th (6pm) – MA Thesis Exhibition Reception: Kirsti Smith (FAC Gallery)

April 7th – 4th Annual Art History Symposium (ARC 112)

April 10th (5:30pm) – MA Thesis Presentation by JoBeth Cox (ARC 112)

April 12th (6pm) – MFA Thesis Exhibition Reception: Brandon Witschi (Meadows Gallery)

April 19th (5:30pm) – BA Thesis Presentation by Cree Summerfield (ARC 112)

April 19th (6pm) – 1st BFA Thesis Exhibition Reception (FAC Gallery)

April 26th (6pm) – 2nd BFA Thesis Exhibition Reception (FAC Gallery)

May 3rd (6pm) Annual Juried Student Exhibition Reception and Juror Talk (Meadows Gallery)
Call for Artist: "Unfettered" Exhibit April 7th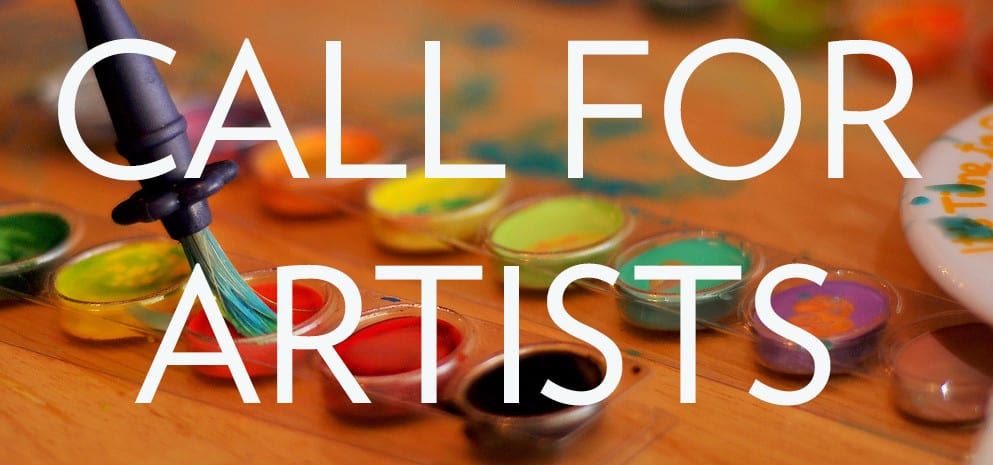 Call for Artist:
"Unfettered" Exhibit April 7th at Wagner Auto Group, Tyler
Attention artists: submission for the Art Show "Unfettered" to be held Saturday, April 7th (7-11pm), Wagner Auto Group, Tyler. This one night curated art show will have a scene like no other. "This will be an extremely exciting evening out to peruse original art, watch live art demos, and check out some extremely talented art vendors," said Kerian Massey, curator of the show.
"We are looking for a variety of art with the theme of 'Unfettered.' To be unfettered is to come undone, to let go or to become free, without ties. Any artwork that carries this theme in any loose fashion will be considered."
For more info contact Kerian Massey at keriansartshows@gmail.com or call (903)714-7414
All art will be juried in by a panel of judges. Notice of Acceptance will be given Monday, March 26th.
For those who want to be a part of the show but would like to sell more, there will be an area for select fine art for sale. All artwork is subject to review for quality and content. Absolutely no resale items with the exception of canvas prints and fine art prints.
Art Events SPRING-ing Up For The Season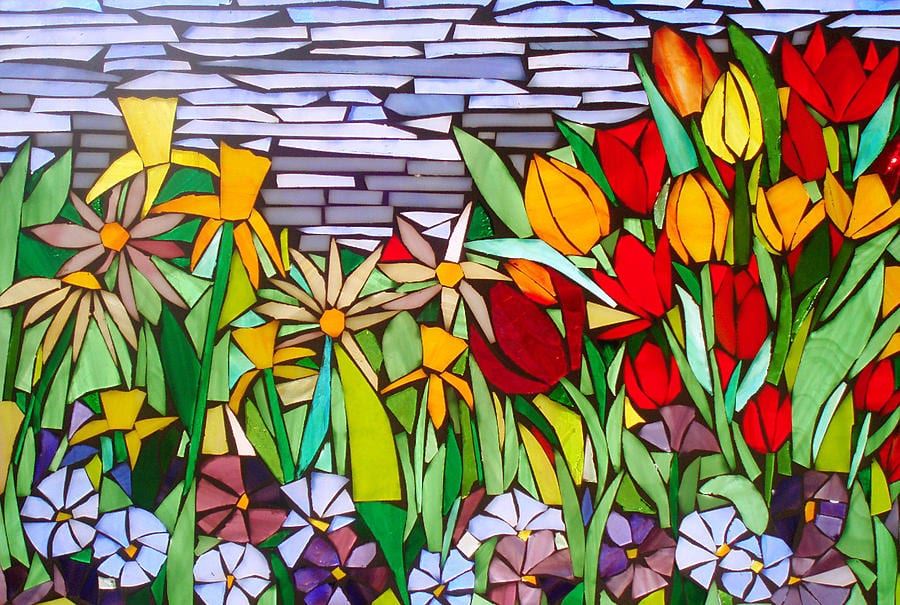 Events & Classes
Call for Artists & Vendors – April In Edom is April 21st-22nd and is an old fashioned folk, street fair for adults, kids and pets. There is free admission.  At April in Edom, you can find 125 plus vendors with handmade and folk crafts, demonstrations, vintage items, great foods, awesome kids' zone with arts and activities, pet parades and  contests, 40 Performers on 3 Stages, and a Fire 5K Run. To apply, go to visitedom.com/participant-vendors, email April@VisitEdom.com, or call (844)633-6689.
March 15th (6-8pm) – Watercolor Painting Class – M6's first Watercolor Painting Class cost is $40 and includes all of your materials and a complimentary glass of M6 Wine. Reserve your seat at m6winery.com/events. Feel free to bring snacks to enjoy while you paint. M6 Winery is located at 201 W. Main St., Bullard. This class is taught by Chelsea Presley.
March 24th (12 noon – 5pm) – Azalea Trails Art Show – Join during the Azalea Trails season as Smith County Historical Society hosts local artist John Randall York upstairs in the Payne Auditorium at SCHS building, 125 S. College Ave., Downtown Tyler. "We are so excited to see the wonderful showcase John will have available to the public. The Society is working with John to provide supplemental histories of his subjects and for the works he will have available for sale. Please join us for a viewing and history of multiple local landmarks." If you would like more information please feel free to contact the Smith County Historical Society at facebook.com/smithcountyhistoricalsocietytx.
May 12th (4-10pm) – TJC Art Club 15 Year Reunion – Have you ever been in Art Club? Have you ever taken an art class at TJC? Has Chris Stewart ever intimidated you? Do think Paul Jones is weird? Do you want to see old friends or make new ones? Come hang out, reminisce, reconnect and have a beer at True Vine Brewing Company, 2453 Earl Campbell Parkway, Tyler. This will be a great for old and new friends alike.