Shreveport-Bossier, Louisiana: A Great Winter Weekend Getaway!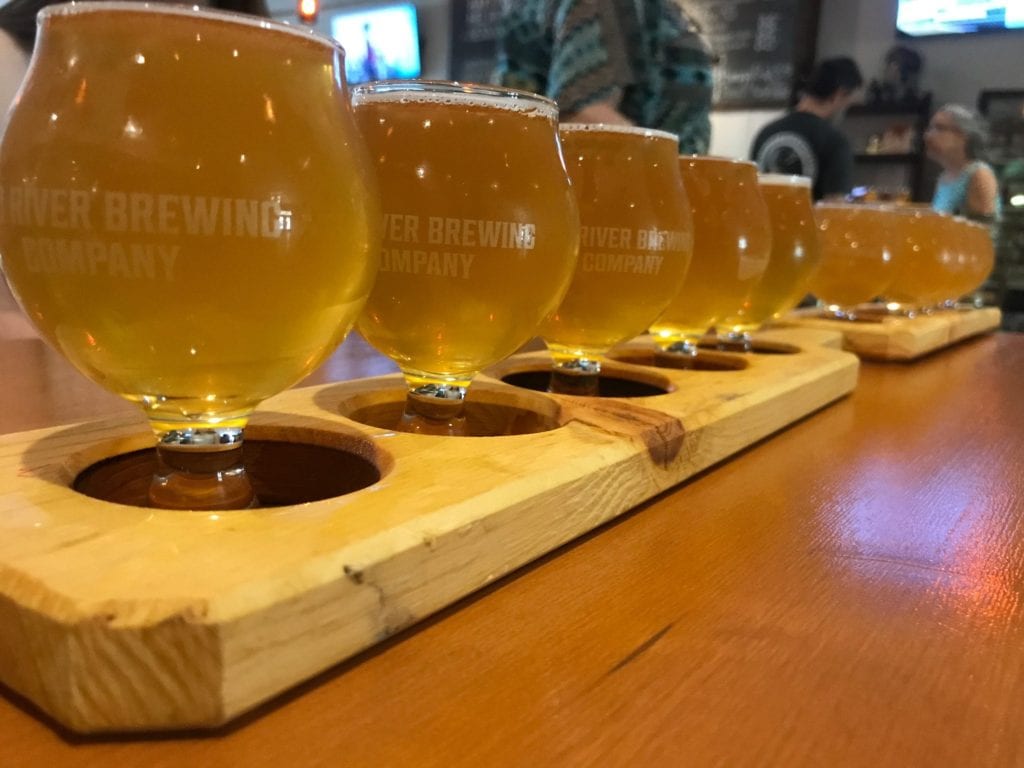 By Holli Fourniquet
There's no better way to warm your belly than with good food and a brewski. Here in Tyler, the craft brew industry is beginning to grow by leaps and bounds, and tales of the goodness have reached even outside our region.
Because of Tyler's growing craft beer scene, I was recently invited to visit our friends just across the state line to experience the Shreveport-Bossier's growing food and craft brew scene. I was not disappointed. Not only are their craft brews smooth and delicious, the atmosphere is laid back and family friendly.
Shreveport-Bossier is an easy drive, only about 100 miles east of Tyler, making this a perfect spot to warm up this winter with a weekend or overnight getaway that won't break the bank.
First, the food! Shreveport-Bossier has a wide variety of food. Foodies can choose from eateries ranging in anything from laid back mom-and-pop diners to exclusive fine dining establishments. Try some Louisiana classics that you won't find here in East Texas such as beignets, boudin, king cake, and other Cajun meats and dishes.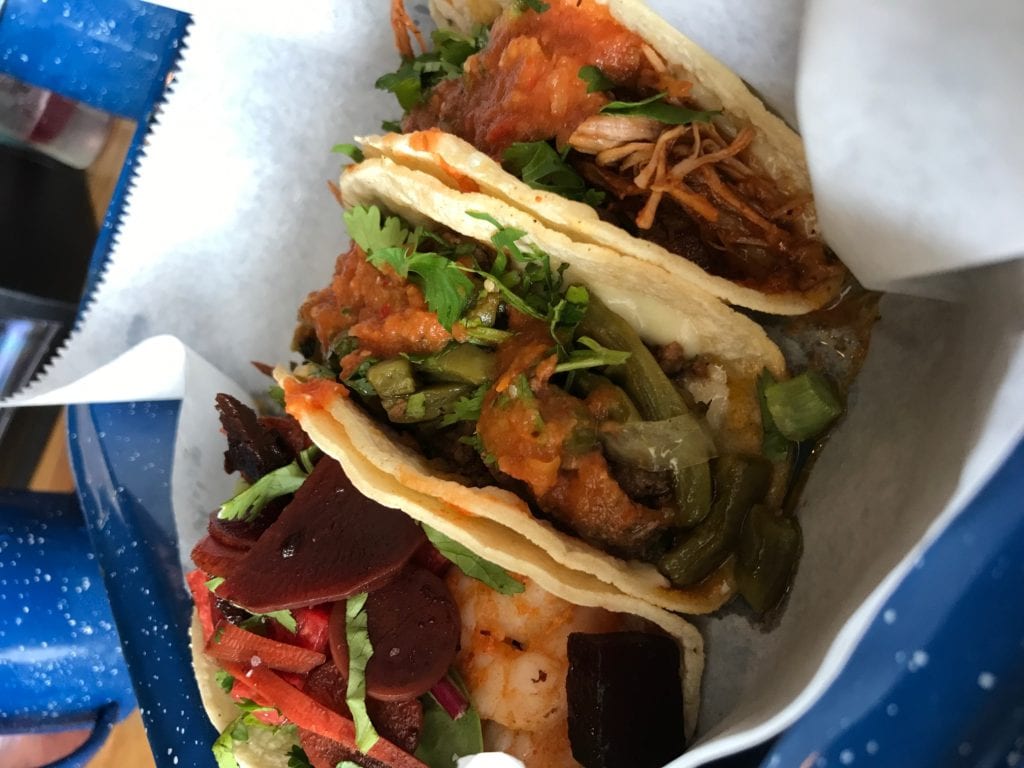 One restaurant I highly recommend is Ki'Mexico. I have to admit, I was skeptical of eating at a taco joint, when we have such great tacos right here in Tyler, but Ki'Mexico blew me away! The atmosphere is fun, and the tacos are delicious. They offer a variety of tacos you won't get anywhere else including my favorites, the Taco de Camaron (shrimp marinated in chipotle, on a corn tortilla with chipotle citrus mayo, mixed greens, and pickled vegetables) and Pescado Borracho (tequila, cerveza, and cilantro marinated grilled striped bass taco topped with cabbage, citrus cucumber, and cilantro relish with michelada sauce and ocean mixed greens). Ki'Mexico claims to have the "most original and amazing tacos you can taste, crafted beautifully with love," and I have to agree.
With a full belly, we headed over to taste a few brews at some up-and-coming breweries that are quickly making a name for themselves nationwide.
Great Raft Brewing
The first stop was Great Raft Brewing located at 1251 Dalzell St., Shreveport. Their website says, "Great Raft Brewing is a Shreveport, Louisiana based craft brewery dedicated to making creative, authentic beer and helping to build a great beer culture within communities it serves." Co-founders Andrew and Lindsay Nations take great pride in producing beers with bold flavors that pair well with the flavorful food of the South. Great Raft Brewing has several different beers to choose from, everything from "Commotion" (an American pale ale) and "Grace and Grit" (a double IPA) to "Reasonably Corrupt" (a black lager with dark and roasty malt sweetness).
I really enjoyed the indoor/outdoor atmosphere at Great Raft Brewing. Inside there is a large area suitable for standing around with friends or grabbing a bar stool to hang out for a while. Outside there is an area with games such as corn hole, both regular sized and jumbo sized. Great Raft Brewing is also pet and child friendly.
Red River Brewing Company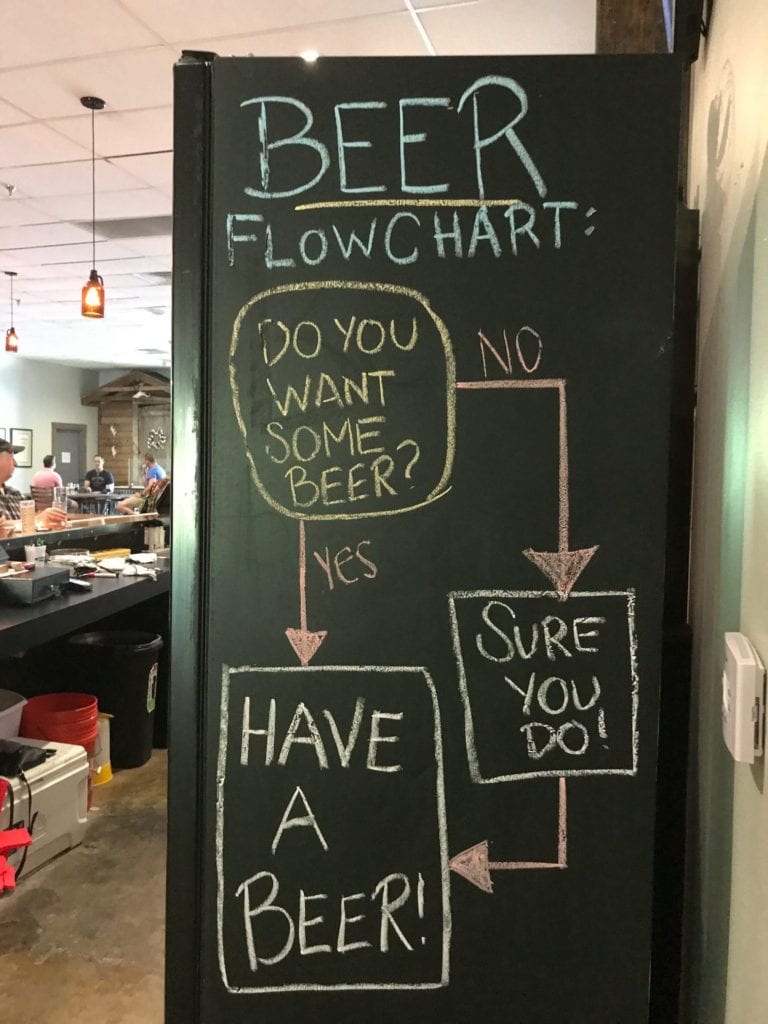 The next stop was Red River Brewing Company located at 2100 Marshall St., not too far from Downtown Shreveport. This brewery has fun with naming and creating unique brews. They have a variety of beers they always keep on tap including "River Monster" (an American pale ale with a twist unique to Red River Brewing Company), "Session 18" (Session India pale ale), and "Heliopolis" (a German-style lager). They also offer seasonal brews that use flavors such as chocolate, kiwi, cucumbers, and more.
This brewery opens into a large taproom that features 10 draught lines and great views of the brewhouse and tanks. It was perhaps the most family friendly brewery that we visited as there was a large game room just for kids right off the main room. (Don't worry; there were plenty of games in the main room for adults to play as well.) Red River Brewing Company would be the perfect way to spend a relaxing afternoon with the family.
Flying Heart Brewery
We wrapped up our beer tasting at Flying Heart Brewery located at 700 Barksdale Blvd., Bossier. This firehouse-turned-brewhouse had the most interesting story. It is located on a street that is currently undergoing a huge restoration, and they are happy to be part of the new and exciting businesses opening in this area. They renovated an old fire station, reclaimed a freezer box from a local building, and built a place that shows their passion for the history of the community.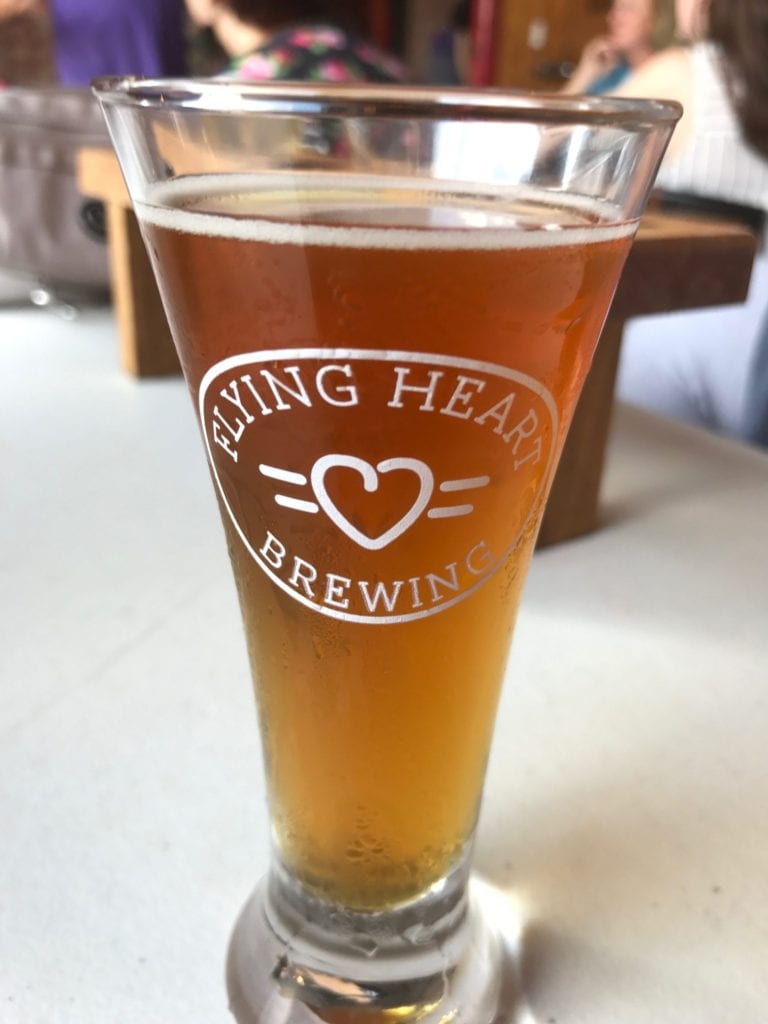 Their brews on tap feature house favorites such as "Firehouse Blonde" (a Kolsch style ale), "Six of Hearts" (a pale American-Belgo-style ale), and "Black Heart Ale" (an American black ale), among several others. They also offer seasonal brews throughout the year using flavors like chili pepper, cool cilantro, and holiday spice perfect for cooler weather. My personal favorite was the seasonal beer at the time, a blueberry shandy, delicious and sweet, but not too sweet.
All three of the breweries are owned and operated by Shreveport-Bossier locals with a passion for good beer and the community in which they live. This winter, load up family and friends and make a quick trip to Shreveport-Bossier for a fun, relaxing getaway amidst the holiday madness. It's a trip you'll want to make again and again.
For more info on visiting Shreveport-Bossier, go to shreveport-bossier.org.