Some Interesting Reads for April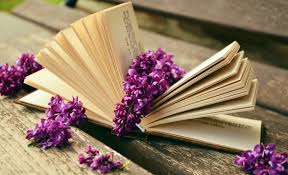 By Gini Rainey
Dean and Me: A Love Story
By Jerry Lewis and Arthur Kaplan
If you're a fan of comedy, or old movies, or celebrities, this book would make a pretty interesting read for you.  Written in the first person, Jerry Lewis chronicles the life of one of the best comedy teams in history. Dean Martin and Jerry Lewis were definitely an unlikely couple, but together they created a comedy team that was unbeatable and riotously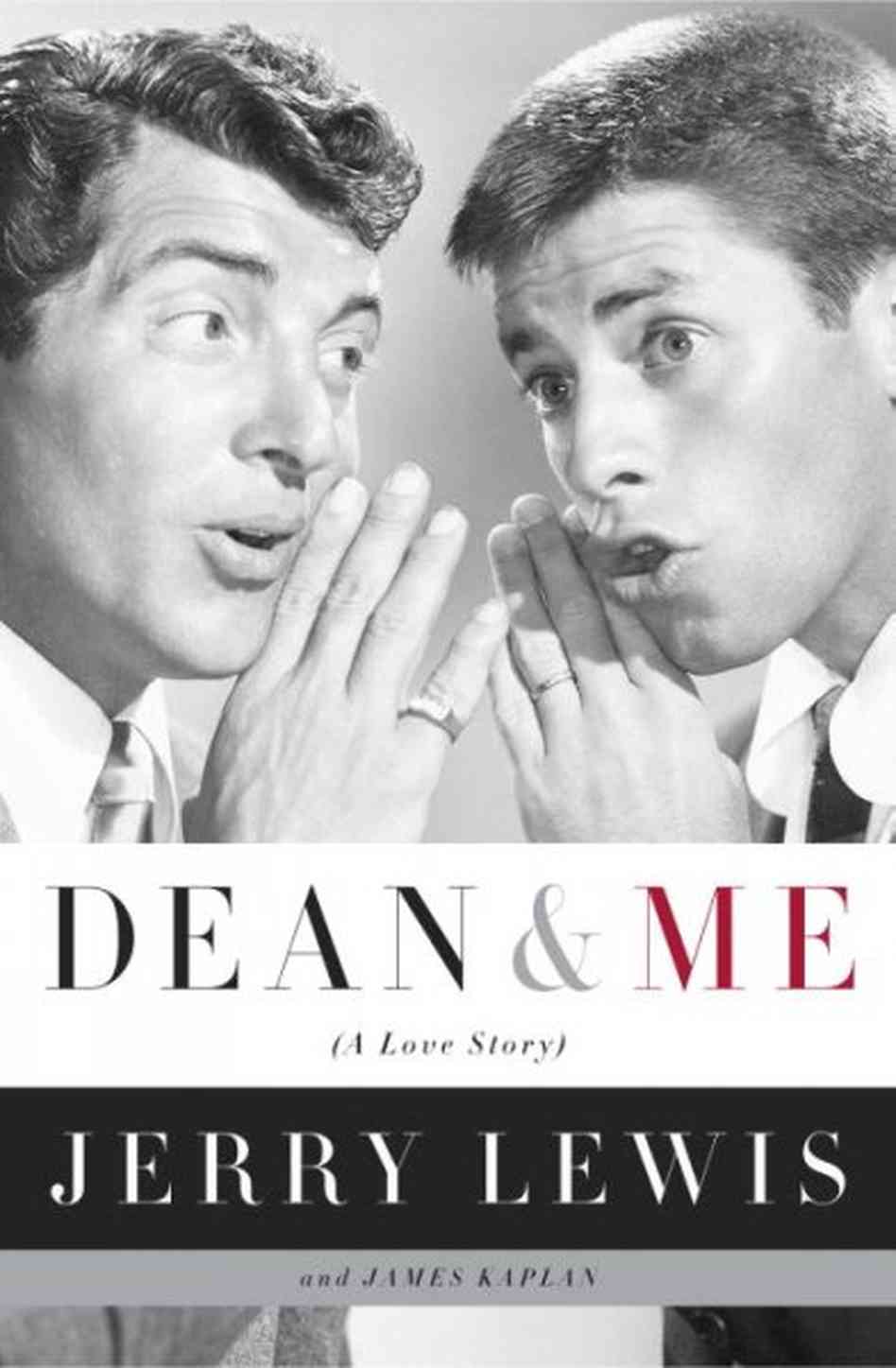 funny.
This book is not only interesting from the standpoint of the Martin/Lewis success, but also provides a great insight to the post-World War II life and times in America.  There's also a seamier side of America –the mob – that has a portion of its curtain raised.  In a pretty much tell-all style, Jerry Lewis tells how he and Dean met, created a one-of-a-kind comedy team, and rose through the ranks to become one of the biggest box office draws of the '50s.
And yes, this is a love story.  While I personally have found myself not caring too much for the Lewis of later years, the open and honest way he talks about his relationship with Dean was raw and real.  Without a doubt, the two of them had a deep love and respect for each other that transcended all of their professional aches and pains.
Initially I was afraid this book would turn out to be the memoir of an egotistical braggart, but the humility with which Lewis writes is amazing.  He had an incredibly high opinion of Martin and actually credits him with being the one of the two who had the comedic timing and talent.  And, as hard as it might be to believe, Lewis was the one with the business savvy.
What makes this book such an interesting read is Lewis' honest insight into the relationship that he and Martin had.  What a shame the team broke up.  Separately they were good – very good, but together they were dynamite!
5 0f 5 – Copyright 2006 – Three Rivers Press
Making Your Brain Hum: 12 Weeks to a Smarter You
By Joe Bates, MD
Operating under the age-old theory of "Use it – or lose it," Dr. Bates, the Clinical Director at Rusk State Hospital, Rusk, Texas, has developed a program that can help maintain or increase the mental acuity of our brains as we age.  In Chapter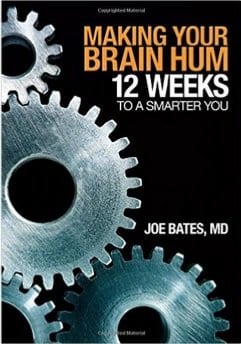 2 of his book he states that, although this "program is in its infancy, seven out of eleven patients in the first basic class performed higher on the RBANS (repeatable battery of neuropsychological assessment) as evidenced by pre- and post-training testing.  One patient brought his score up from 72 to 97, an increase of 21 percent."
While not a book that you would necessarily purchase and sit down to read for enjoyment, this book can be a useful tool to begin using, no matter what your adult age.  Dr. Bates says that although you can use this book on your own, sometimes the results are even more rewarding if used in a group setting where thought processes can be shared.
Designed to be used over a 12 week period, each chapter contains a series of puzzles and brain teasers designed to give your brain a healthy workout.  With end result being an enhancement of your mental agility and endurance and will add years to your cognitive life while having lots of fun in the process.
5 of 5 – Copyright 2016 – Brown Books Publishing Group
Sweet Child Born in Texas
By Whitney Strauss with Susan Giles and Dr. Kathleen Cooter, PhD
Here's a great idea for the Easter baskets that are going to be showing up this month.  Pick up a couple copies of this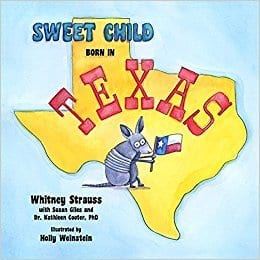 book and replace some of the candy with it.  This is a delightful children's book that is a quick history, geography, and trivia lesson all bundled up into a book that will have appeal for young and old alike.  While the age appropriateness level stated is 3 to 8, don't let that stop you from picking it up and reading it if you are older than that.
Written in verse form (with spot on meter and rhyming) along with colorful and intriguing illustrations by Holly Weinstein, it won't be long before your young person has a great handle on the great state of Texas.
The first of the "Sweet Child" series, this book is leading the way for a promising series of books to come, in a smart and sassy way.
5 of 5 – Copyright 2017 – Brown Books Kids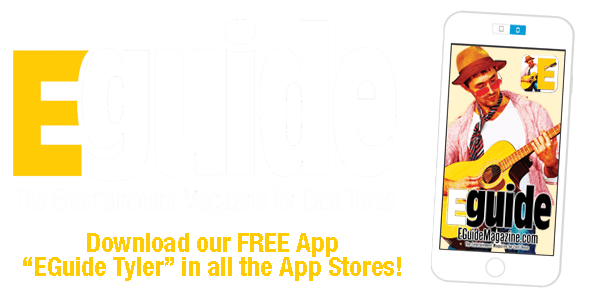 Eat It – It's Good for You!
By Gini Rainey
Now that we are a week down the road from Mother's Day, I would imagine things around your  house – and kitchen – have pretty much returned to normal.  We're past breakfast in bed for mom or a meal at her favorite restaurant, and if your kids are anything like my kids were, you're starting to hear "I don't like that" or "why don't we ever have what I like to eat" at meal time.  As a young mom on a limited budget, keeping a family of four food-happy seemed to be a daily struggle – trying to please everyone – that I nearly threw my hands up in the air and said, "Let them eat cake!"
However, being the ever-resourceful person that I was, I came up with a plan.  I sat the four of us down, gave everyone five pieces of paper and asked them to write down their favorite meals.  When they were done, I put all the papers into a bowl and with my calendar in front of me, we drew them out one at a time and entered them in the Monday thru Friday boxes for a month.  Then, I patiently explained to the girls that this was how it was going to be – Mom's Cafeteria Calendar would rule our daily menus, and if one of us didn't like what was going to be served, just be patient, because 'something you will like' would come along soon.
I will admit that one of my favorite meals to prepare is spaghetti, and I will also admit that I generally would make it on Wednesdays, which were a nightmare for the Taxi Mom.  This was a meal I could prepare ahead of time and have dinner on the table in the least 
amount time.  In later years, the girls told me they always knew what we were having for dinner after dance lessons, because we ALWAYS had spaghetti on Wednesdays.
Well, all of this is to say that Dom DeLuise put together a great cookbook filled with his Mama's recipes, as well as some from his friends and celebrities. DeLuise, the quintessential Italian wrote, "Eat This…It'll Make You Feel Better!" It was published in 1988 by Pocket Books and is filled with some really terrific recipes and photographs of, not only Dom and his family, but also the likes of Ronald Reagan, Ricardo Montalbon, Anne Bancroft, and Burt Reynolds. There are also lots of tales about Dom and his friends that are written in such a great way it's like you can almost hear him talking off the page.
While we often think of Italian cooking as being hearty and loaded with calories, nothing could be farther from the truth with this cookbook.  The majority of this book leans towards a healthier cooking/eating style and reflects Dom's attitude about natural flavors, i.e. "Salt may be good for melting ice in your driveway, but let's face it, it is not very good for you."
Well, here's a dish that sounds really yummy and is good for you, too.  Broccoli with Rigatoni by itself sounds great, but can also be augmented with chicken and mushrooms for a heartier version.  In a large skillet, heat 8 tablespoons of olive oil and 2 tablespoons of butter and gently brown 4 minced garlic cloves.  Add a bunch of broccoli that has been separated into florets (reserve the stems for another use) and stir gently until the pan gets very hot.  Add 1 cup of chicken broth, cover, and simmer just until the broccoli is al dente.  Meanwhile, cook one pound of rigatoni until al dente and then add to the skillet, along with ½ cup coarsely chopped fresh basil.  Mix thoroughly and put on a hot serving dish and sprinkle with another ½ cup fresh basil, pepper, fresh, chopped parsley, and grated romano or parmeson cheese. Serve with crusty bread and a tossed green salad.
Mangia!

May 19th: Book Signing for Patricia Taylor Wells at Tyler Public Library

Book Signing for Patricia Taylor Wells & Makerspace
At The Library
The Tyler Public Library is located at 201 S. College Ave., Tyler. For more info call (903)593-7323 or go to tylerlibrary.com.
Children
All storytimes will be in Taylor Auditorium.
Leeme un Cuento/Read to Me Storytime (children 3-6 years old), Mondays at 10:30am

Lap & Play Time (babies up to 18 months) features stories, songs, and playtime with developmental toys at 9:30am every Wednesday

Toddler Explore Storytime (children under age 3) is on Wednesdays at 10:30am

Read Aloud Crowd Storytime (children 3-6 years old), Thursdays at 10:30am
May 5th (2-4pm) – LEGO® Block Party –
Children ages 3 and up, bring your imagination for an afternoon of building and playing! LEGO
®
and Duplo Blocks are provided.
May 26th (2-4pm) – Makerspace –
This continuing STEM education for children and teens will feature May 12th: Drawing with Finch™ Robots and May 26th: Maze Challenge with Finch™ Robots.
May 19th (10:30am) – Family Movie Matinees –
Families are invited to watch fun feature-length films in the library's auditorium. A different movie will be shown each day. Pillows, blankets, and carpet friendly snacks welcome.
Teens
Every Tuesday (4:30-5:30pm) – Teen Tuesdays –
If you are in Middle School or High School you're in! The Library will have games, activities, and fun just for teens. Earn volunteer hours completing special projects. Descriptions for weekly activities can be found at library.cityoftyler.org/Programs/Teens. Events are:
May 1st: Free Play with Finch™ Robots

May 8th: Dancing with Finch™ Robots

May 15th: Battle Bots with Finch™ Robots

May 22nd: Scavenger Hunt
Adults
May 5th (10am-12 noon) – EastSide Fiber Artists –
An open gathering of all things fiber. Whether you quilt, knit, crochet, weave, spin, needle felt, etc. Bring your current or completed project and make some new friends.
May 11th (11:30am) – "Sex in the Garden, All About Propagation"
with Debbie Watkins will be presented as part of the Smith County Master Gardener Series.
May 17th (5pm) – Reel Talk –
This event is like a book-club, but for movies! Free to attend.
May 18th (1-3pm) – Veteran's Movie –
Join this biweekly screening of movies presented especially for veterans. This free event is held the first and third Friday every month.
May 19th (10am-3pm) – Book Signing for Patricia Taylor Wells – Local Author Patricia Taylor Wells will be selling copies of her new memoir, "Mademoíselle Renoír à París."
May 29th (10am) – Club Read –
Join the Club Read group in discussing this month's read, "News of the World" by Paulette Jiles.
Every Tuesday (10am-1pm) – Quilting Class –
Learn the art of quilting at the Library. Fabric and quilt patterns will be provided. Participants are asked to provide their own sewing machines, if you have them, plus scissors, and neutral or white thread. For details and a complete list of supplies please contact the Library's information desk.
Every Tuesday (5:30-6:30pm) – Evening Meditation –
Learn the practice of Heartfulness Meditation with Gayathri Kambhampati.
Every Wednesday (5:30pm) – Gentle Yoga –
This gentle yoga class will be taught by Meagan Vrba who is certified in yoga, CPR, and first aid.
Every Saturday (11am-12 noon) – Crochet Classes will be held in the 3rd floor Internet Center Workroom. These are free classes. Learn to crochet with Library staff and volunteers. All materials are provided. All experience levels are welcome.
Get Prepared for Summer! Here's Your 2018 Summer Reading List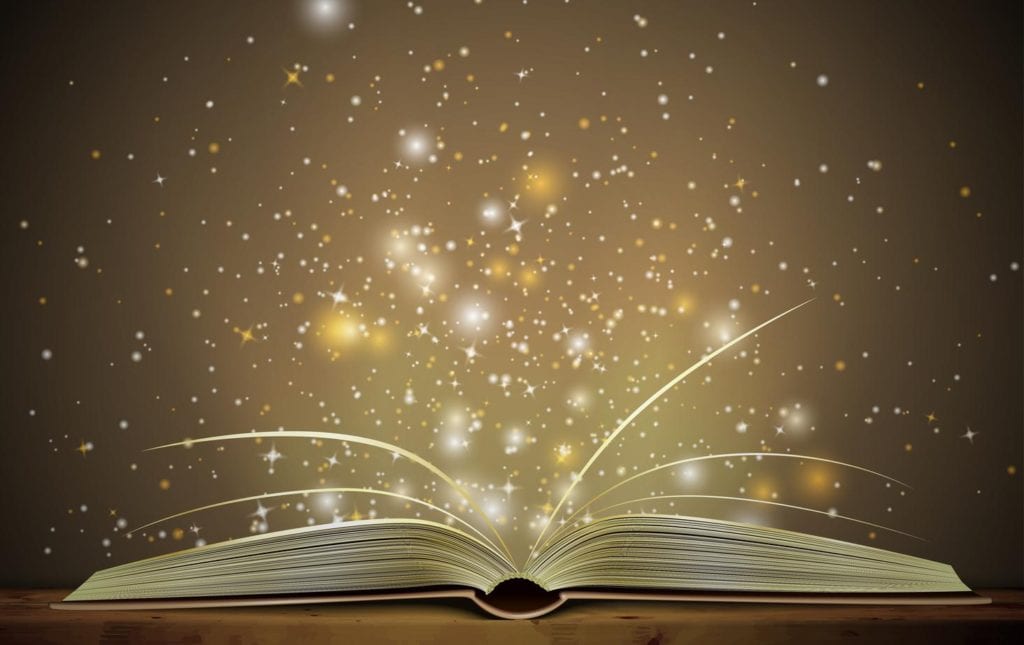 What's on Your Reading List for Summer?
By Gini Rainey
"Little Fires Everywhere" by Celeste Ng
If you are interested in reading a book that has won nearly every award out there, then this is a must-read for you. Scheduled to be a series next season on Hulu, this page-turner follows the perfect-on-the-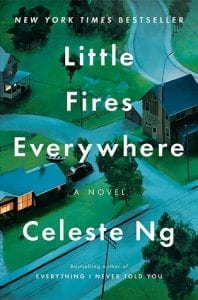 outside family as their life is shattered by a nomadic artist and her daughter who land in their neighborhood.
Written by the same author of Everything I Never Told You, Ng doesn't disappoint in the building of three-dimensional characters who can hold their own in the real world. With opposing family values creating social conflict after social conflict, this book is simply a book of contrasting human characteristics. While the topics of conflict were introduced gently, there is nothing gentle about the impact of they had on both families.
Although this book started out slow, it wasn't long before it turned into a can't-put-down page-turner. I found that I couldn't read this book without feeling anger, sympathy, joy, worry, hope, and loss. Little Fires Everywhere might be a fast read, but it is definitely an emotional roller coaster, so get ready for an excellent literary ride.
Rating: 5 of 5, Copyright 2017 – Penguin Books
"The Book of God: The Bible as a Novel" by Walter Wangerin, Jr.
If you're anything like me, reading the Bible straight through is nearly impossible. Studying individual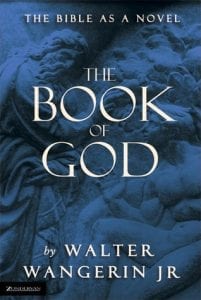 verses on my own time is easier, but leaves a lot to be desired as far as any kind of continuity. The Book of God was recommended to me by one of my pastors a few years ago as a means to provide me with a greater understanding of the Bible. Written in novel form, Wangerin helps to make the ancient men, women, and events come alive with vivid detail and dialogue.
I will admit that even though I love the language used in the King James Version, there are times when the lilting phrases make it difficult to comprehend and focus on the core messages. One of the greater bonuses gained by reading this version is the flow of the stories, especially when reading the Old Testament.
With this book, Wangerin has provided Christians and non-believers a better understanding of the history of the Bible in addition to the many translations and paraphrases of the Bible that are already available. He has taken what historians know about the lives of people in Biblical times and woven it with the historical books of the Bible and provided us with a new and intrinsic way to view the people of the Old and New Testaments.
Rating: 5 of 5, Copyright 1998 – Zondervan
"The Unmasking of Dr. Harrison Miller Moseley" by Stella Brooks
Are you a WWII history buff? How 'bout a Texas high school football fan? Are you interested in an aspect of Ft. Worth's Depression-era history?
If any or all of those topics catch your eye, you will get your money's worth of stories from the book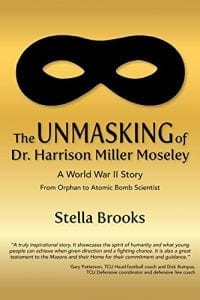 "The Unmasking of Dr. Harrison Miller Moseley" by Stella Brooks. It offers such unique nuggets of Texas and WWII history that has yet to be addressed.
Author Stella Brooks, in her first published work, achieves an informing and warm balance between biographical facts and connecting the reader to the characters.Similar to non-fiction biographies, this book is written in third person. The author does a great job connecting the reader with Miller's thoughts and emotions allowing the reader to watch the story unfold before their eyes.
It is obvious to any reader that this book was well researched and that much of the information was provided to the author through her first hand interviews with Dr. Moseley and his "brothers" from the Masonic Home. By the time the last page is read, it is clear this story was told not only with paper, pen and ink, but also with heart. It is a true account of Miller's life that could not be told in any other way.
From the author Stella Brooks, "His wife forewarned me that he had never discussed his life. He had given small morsels of information, but nothing more. But it was one of those small morsels that had me intrigued. I knew there had to be more to this man. Something was missing Expecting the same resistance, I knocked on his door. He must have felt instant trust because he spilled everything. Miller's wife said 'Stella, You have the magic key. Miller has never told anyone about his past, not even me.' Those close to Miller echoed the same. It was a miracle indeed. This book is a lifetime of silence unmasked. I will always cherish our friendship."
"The Unmasking of Dr. Harrison Miller Moseley" is a gripping story of faith, dedication, perseverance, and overcoming adversities in order to achieve greatness.
Rating: 5 of 5, Self Published