By Gini Rainey
Today is a beautiful day in East Texas!  The sky is blue, the temperature is cool, the leaves are turning – who could ask for anything more?  We are nearly a week out from a Presidential election that apparently has turned a lot of people's world up-side down, but thankfully, every morning the sun still comes up and life really does go on.  That being said, there have been times when I wasn't sure I would be able to survive an event and one that comes to mind was the first time I cooked a meal for my in-laws.  Obviously this was early marriage, and our apartment in Houston wasn't overly filled with kitchen gadgets.  I remember that I cooked some sort of beef roast and had made some sort of potatoes to go with it.  Naturally, one would make a nice gravy to go with said roast and potatoes, right?  So, I made a gravy that wasn't quite so nice – it tasted good, but with all the lumps, it wasn't exactly something to be proud of.  These days, if my gravy turned out like that, I would either use a whisk, my blender, or run it through a sieve, but back then the only thing I could come up with was, are you ready for this? Panty hose.  Yup, ran that stuff through the toe and came up with a really nice and smooth gravy that my MIL complimented me on!  Of course, she didn't see my mad dash to the bedroom to retrieve said panty hose.
So, where is all of this heading? Well, I have this absolutely lovely cookbook of Nigella Lawson's in front of me today.  "Nigella Bites" was published in 2002 by Hyperion and is 244 pages of wonderful recipes and amazing photographs by Francesca Yorke.  And where's the connection between the personal life story and this cookbook, you might ask?  Well, Nigella included a recipe for Pasta E Fagioli that calls for "1 knee-high hosiery" and she says that "it's the first time I've included a knee-high hosiery sock among any list of ingredients!  By all means bundle the rosemary and onion into cheesecloth if it makes you feel more satisfactorily homespun, but I am just not one of those efficiently traditional domestic types that keeps cheesecloths and muslins on hand."  So, when I saw this statement I finally no longer felt alone in my creative applications for the kitchen!
This book steps out of the usual boundaries as far as sections are concerned.  With titles like "All-Day Breakfast," "TV Dinners," "Party Girl," "Trashy," and "Templefood," you can be sure that Nigella is just as creative with her writing about food as she is cooking food.  And while other cookbooks pretty much stick to one course or type of food per section, Nigella
hits a little bit of everything in each section.  As she says, "I'm not interested in pleasing food snobs or purists, or in eating just one type of food….but there is surely a place for a bit of kitsch in the kitchen."
I must admit that I am strangely drawn to the "Trashy" section which contains recipes for "Ham in Coca-Cola," "Watermelon Daiquiris," "Fried Peanut Butter and Banana Sandwiches," and "Deep-Fried Candy Bars with Pineapple," to name a few.  But, back to the Pasta E Fagioli and the way that Nigella writes her recipes, they read like a well-written novel.  For example "Using the flat side of a large knife, press down on the whole garlic cloves so that their papery skins tear and begin to come away."  You could get totally engrossed reading a cookbook like this, while your family sits around with tummies growling.  So, I'm going to share her recipe with you and try to make it brief.  First, soak 3 cups of dried cranberry beans (pinto beans work well, also) in a large bowl of water for at least 6 hours – or overnight.  Then drain, put into a large saucepan and add 5 cloves of smashed garlic.  Take your knee-high hosiery sock (or square of muslin or cheesecloth) and put in 2 leafy sprigs of rosemary and one onion, peeled and quartered, tie off and add to beans.  Cover with cold water, cover and bring to a boil, then turn heat down and simmer for an hour.  When the beans are tender add salt to taste and remove the sock or muslin.  Remove about a cup of beans and process in a blender along with a tablespoon of tomato paste and 1 ¼ cups of the bean-cooking liquid.  Now add 3 tablespoons of olive oil to a small saucepan and add a minced or micro-planed clove of garlic and sauté until soft, but not colored and then add a sprig of finely chopped rosemary, cook for a scant minute and then add the liquidized soup/beans and cook for another minute or so and add back to the large pan of beans.  Bring back to a boil and add 7 ounces of ditalini, tubetti, or any other small pasta tubes and cook according to package instructions.  Serve with crusty French bread and fresh butter, and wow! What a great meal for a Sunday evening.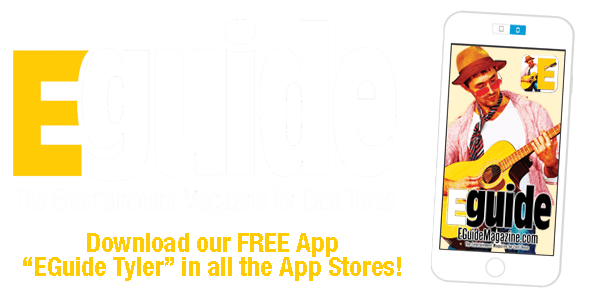 April 5th-7th: Smith County Medical Society Alliance Book Fair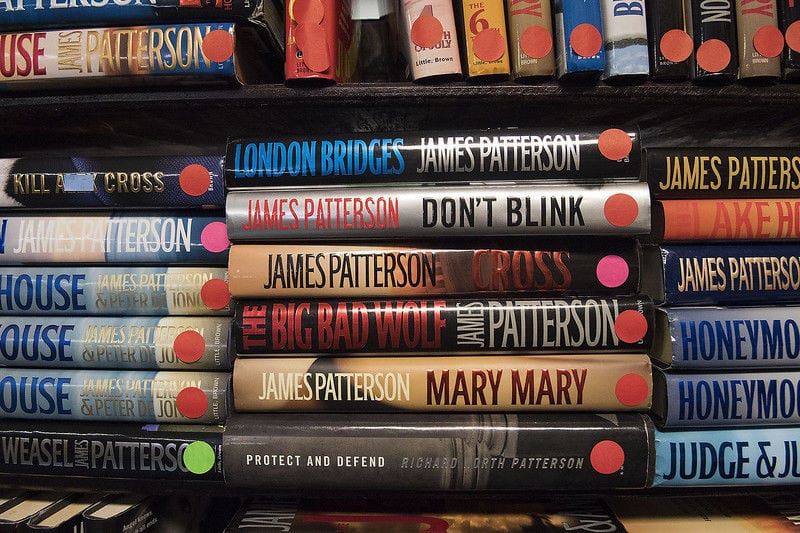 Smith County Medical Society Alliance Book Fair:
Thursday-Saturday, April 5th-7th
The annual Book Fair, the primary fundraiser, began in 1968. A spring and fall sale event, each consisting of a three day sale, gives 75% of net proceeds funds to health career scholarships at Tyler Junior College and the University of Texas at Tyler.
The Smith County Medical Society Alliance Book Fair will be held at 2004 Broussard St., Tyler. The book fair will be held April 5th-7th, 8am-6pm. Only cash and checks are accepted.
"The community looks forward to our sales and anticipates all the great 'deals' and wonderful books they will purchase. We have shoppers from all around the state. We enjoy greeting our seasoned shoppers and meeting new ones as they line up early Thursday morning in anticipation to opening," said Kelly Michaels, current President of SCMSA.
She continues, "'Achieving Dreams' a group of exceptional young adults volunteer every Monday to sort, shelve books, clean, and help with other various jobs. The "Achievers" love working at the Book Fair and show us the meaning of giving back to the community. They are a huge part of Book Fair success."
Now, shoppers have a nicer shopping experience with more room to roam and more books to choose from. There are books for everyone! There are children's books, collector's books, cookbooks, new releases, coffee table books, fiction, non-fiction, hobbies and "How To" books, autobiography and biography, sports, religion, self-help, romance, travel, children's, gardening, history, and much more.
If you would like to donate books, please drop them off at the book shelves outside in the front of the building. Donations can be made any day, at any time. Donated books are brought in daily. For a donation receipt, please leave your name and address information with your donation or call (903)561-1353 to schedule a drop-off.
For additional information visit scmsalliance.com or call Book Fair at (903)561-1353.
We also take monetary donations. If you would like to donate to Book Fair, please see the Donations page at scmsalliance.com. This is a wonderful way to honor or remember a friend or loved one and to further health care education.
March 2018: Book Worm Events!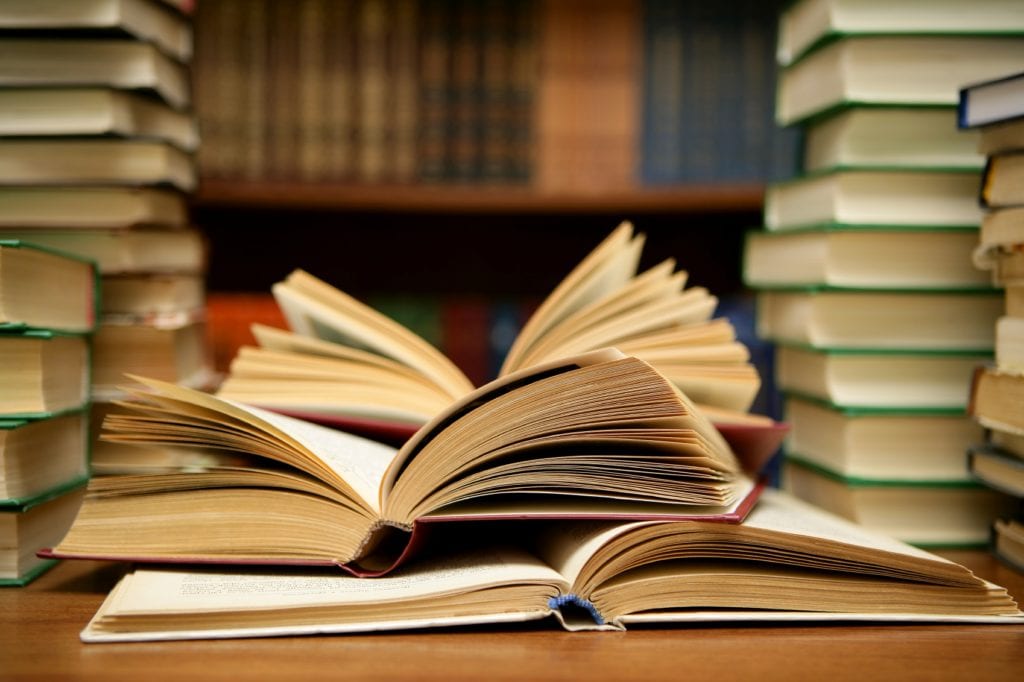 March 23rd (3-5:30pm) – Meet Local Author Alma Ravenell  and discuss her book "Our Baby." The Tyler Public Library is located at 201 S. College Ave., Tyler. Most events hosted by Club Reads are free. The Library is open Monday-Thursday 10am-7pm, Friday 10am-6pm, Saturday 10am-5pm, and Sunday 1-5pm. For more info call (903)593-7323 or go to tylerlibrary.com
March 27th (10am) – Club Read – Join the Club Read group in discussing this month's read, "Manhattan Beach" by Jennifer Egan. The Tyler Public Library is located at 201 S. College Ave., Tyler. Most events hosted by Club Reads are free. The Library is open Monday-Thursday 10am-7pm, Friday 10am-6pm, Saturday 10am-5pm, and Sunday 1-5pm. For more info call (903)593-7323 or go to tylerlibrary.com
April 5th-7th (8am-6pm) – Book Fair
– This year's event focuses on the sale of donated books which will go to endowed scholarships for nursing and healthcare at TJC and UT-T and for community health projects. Thousand of books will be available for purchase. This is held at SCMSA, 2004 Broussard St., Tyler.
August 4th (1-5pm) – Book Bash
will be held at Harvey Hall Convention Center, 2000 W. Front St., Tyler. They are doubling the authors for 2018's Book Bash! Tickets will be on sale until the day of the event. Come on out and find a new favorite author as well as meet the authors behind the stories. For more info go to
facebook.com/events/1715126465459268
. Tickets are $12.
Spring Programs at the Library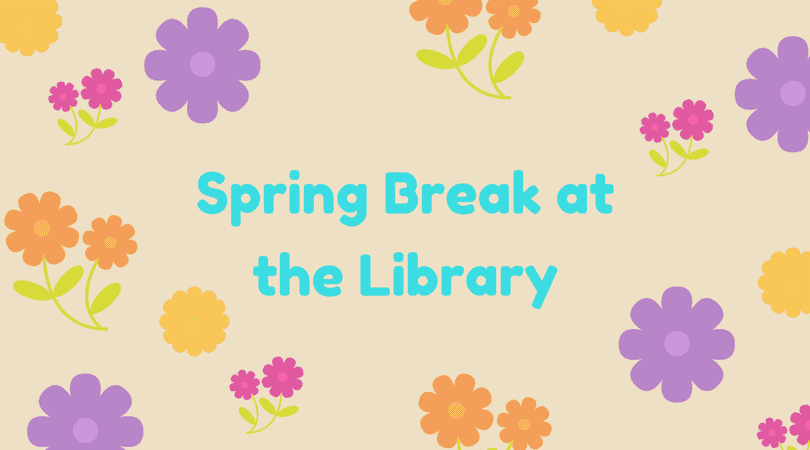 Spring Programs at the Library
The Tyler Public Library is located at 201 S. College Ave., Tyler. Most events are free. For more info call (903)593-7323 or go to tylerlibrary.com.
Children
All storytimes will be in Taylor Auditorium. Storytimes will not meet the week of Spring Break, March 12th-16th.
Leeme un Cuento/Read to Me Storytime (children 3-6 years old), Mondays at 10:30am

Lap & Play Time (babies up to 18 months) features stories, songs, and playtime with developmental toys at 9:30am every Wednesday

Toddler Explore Storytime (children under age 3) is on Wednesdays at 10:30am

Read Aloud Crowd Storytime (children 3-6 years old), Thursdays at 10:30am
March 3rd (2-4pm) – LEGO® Block Party – Children ages 3 and up, bring your imagination for an afternoon of building and playing! LEGO® and Duplo Blocks are provided.
March 10th and 24th (2-4pm) – Makerspace – This continuing STEM education for children and teens will feature March 10th, Multiplication Bingo; and March 24th, Cardboard Challenge. This will be held in the Library Treehouse.
Spring Break: March 12th-March 16th (10:30am) – Spring Break Movie Matinees – Families are invited to watch a fun feature length films in the library's auditorium. A different movie will be shown each day. Pillows, blankets, and carpet friendly snacks welcome.
Teens
Every Tuesday (4:30-5:30pm) – Teen Tuesdays – If you are in Middle School or High School you're in! The Library will have games, activities, and fun just for teens. Earn volunteer hours completing special projects. Descriptions for weekly activities can be found at library.cityoftyler.org/Programs/Teens. Events are:
March 6th: Silent Library Games

March 13th: Movie

March 20th: Whose Line? Improv Games

March 27th: "And Scene!" Reader's Theater
Adults
March 3rd (11:30am-1:30pm) – Tips and Tricks for Dog Owners – Pick up tips and tricks for handling your dog from Certified American Kennel Club Evaluator, Judy Parson. No pets in the Library.
March 7th (12 noon) – Great Decisions is a foreign policy lecture series. Books are available for $22 at the circulation desk. The March topic and speaker is "China and American: The New Geopolitical Equation," Dr. Robert Sterken.
March 9th (11:30am) – "Raised Bed Gardening on a Hillside" with Wayne Elliot will be presented as part of the Smith County Master Gardener Series. Free to attend.
March 15th (5pm) – Reel Talk – This event is like a book-club, but for movies! Free to attend.
March 23rd (3-5:30pm) – Meet Local Author Alma Ravenell and discuss her book "Our Baby."
March 2nd and 16th (1-3pm) – Veteran's Movie – Join this biweekly screening of movies presented especially for veterans. This free event is held the first and third Friday every month.
March 27th (10am) – Club Read – Join the Club Read group in discussing this month's read, "Manhattan Beach" by Jennifer Egan.
Every Tuesday (10am-1pm) – Quilting Class – Learn the art of quilting at the Library. Fabric and quilt patterns will be provided. Participants are asked to provide their own sewing machines, if you have them, plus scissors, and neutral or white thread. For details and a complete list of supplies please contact the Library's information desk.
Every Tuesday (5:30-6:30pm) – Evening Meditation – Learn the practice of Heartfulness Meditation with Gayathri Kambhampati.
Every Wednesday (5:30pm) – Gentle Yoga – This gentle yoga class will be taught by Meagan Vrba who is certified in yoga, CPR, and first aid.
Every Saturday (11am-12 noon) – Crochet Classes will be held in the 3rd floor Internet Center Workroom. These are free classes. Learn to crochet with Library staff and volunteers. All materials are provided. All experience levels are welcome.