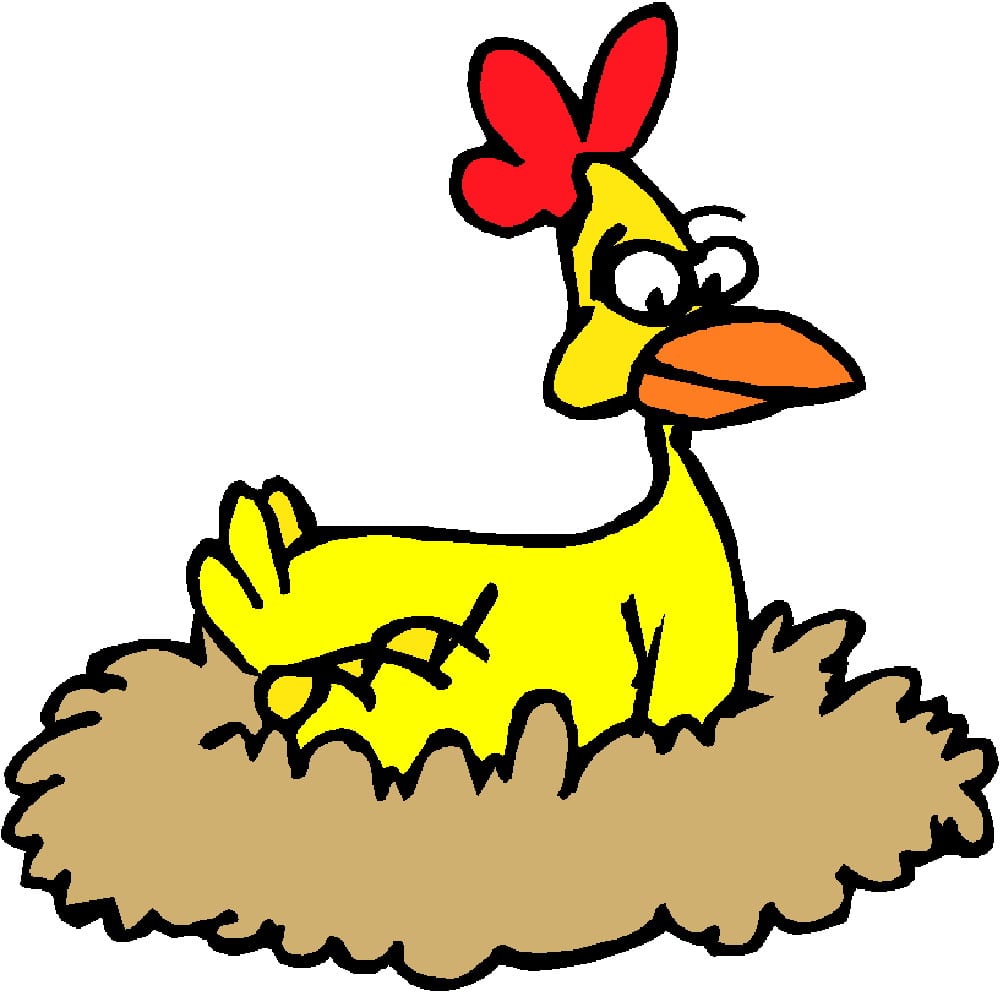 Stanley's Famous BBQ
Stanley's seems to always be topping their own 'best' achievements these days and this time it's for a totally awesome sandwich.
"The Mother Clucker" was recently voted one of the top ten barbecue sandwiches in the state by "Texas Monthly Magazine."
The magic contents are smoked chicken thigh, a fried egg, cheddar cheese, spicy barbecue mayo, candied bacon and guacamole (on request), all piled in between a jalapeño cheese sourdough bun.
"This sandwich just sounds ridiculous, but it's nothing short of ridiculously good.
The smoked chicken thigh will make you rethink using a chicken breast on a sandwich ever again.
It's perfectly moist, tender and smoky.
If the BBQ mayo doesn't enrich it enough, the yolk will once it's broken. Just because it has egg and bacon, don't relegate it just to breakfast.
Texas' best barbecue sandwich should be enjoyed all day long," states Daniel Vaughn, from the magazine.
We've tried this and it's all true — to-die-for!
Congrats Nick and Stanley's crew on another achievement and award.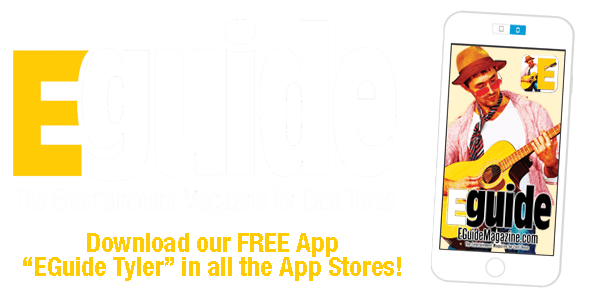 The Skinny on Cooking at Home: The Cookbook Junkie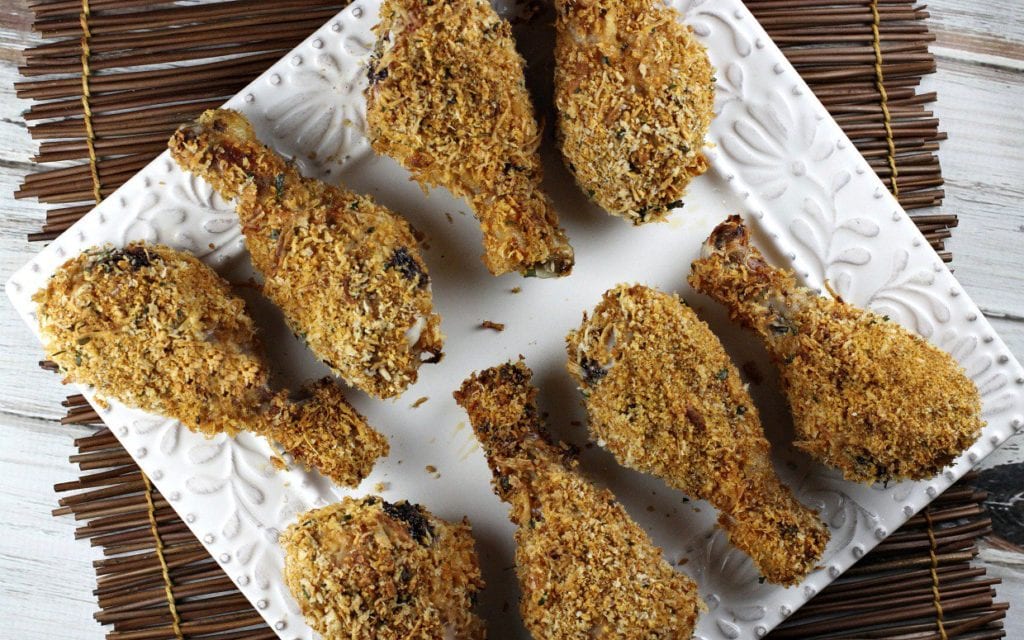 By Guest Blogger Tena Jerger filling in for Gini Rainey, the original Cookbook Junkie
I was not raised in a household that did a lot of cooking at home. We ate out, went through drive-thrus, had sandwiches, or made a meal on chips and dips more times than I care to think about. My mom simply had no interest in cooking. Don't get me wrong, she cooked 'some' – for special occasions or if my dad or grandmothers guilted her into it, or when she got a new toy like a Frydaddy. We ate corn dogs and French fries until we all begged to go back to Weinerland's drive-thru.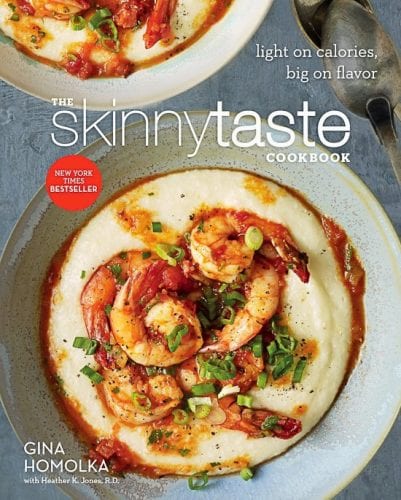 And even though my mom never really cooked, I have always enjoyed cooking a lot. I've had my share of disasters but I prefer to eat at home, preparing our food ourselves.
My favorite cookbooks are pretty much any in the Skinnytaste line of books. Author Gina Homolka has a cult-like following for her blog and has several NYT best selling books under her (skinny) belt.
I've been making Gina Homolka's recipes for years. I find them both easy to follow and very flavorful. I have always found the ingredients easily – there is never some obscure expensive ingredient that the recipe must have. All of her recipes are made with real food that are "skinny on calories but not on flavor."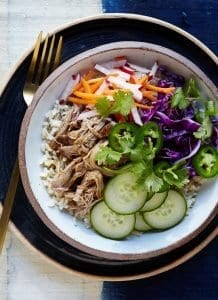 That being said, I should add that she has recipes for all kinds of eating styles including vegetarian, Weight Watchers, gluten-free, Paleo, Keto, Whole 30, and more. Beside each recipe, there is a color and letter coding like V for vegetarian, GF for gluten-free, kid-friendly, freezer-friendly, crockpot etc. And, for those of us who count calories and want to know nutrients or carbs, she also has all of that included.
I was recently given a gift card for Barnes & Noble so I purchased two of her hard copy books, "Skinnytaste Fast and Slow: Knockout Quick-Fix and Slow Cooker Recipes" and "The Skinnytaste Cookbook: Light on Calories, Big on Flavor."
From the "Light on Calories," one of my favorite recipes is Buttermilk Oven-Fried Chicken. I've made this over and over, and still to this day have not changed the recipe in any way except that I use a cut-up fryer instead of just legs. Soaking your chicken at least overnight keeps it moist and juicy. The recipe is at skinnytaste.com/oven-fried-chicken
I'm sure you are wondering "why do I need to have the book if all the recipes are on the blog?" Well, they aren't. In fact, there are quite a lot more in print. One of my favorites is the So-addicted Chicken Enchiladas. These enchiladas are easy to prepare and taste excellent too. This recipe is only available in the book so for copyright reasons, we can not post the recipe.
From the "Fast and Slow" book I love the Banh Mi Rice Bowl. I make up the pork tenderloin and freeze in small batches for a quick lunch. The recipe is at skinnytaste.com/slow-cooker-banh-mi-rice-bowls.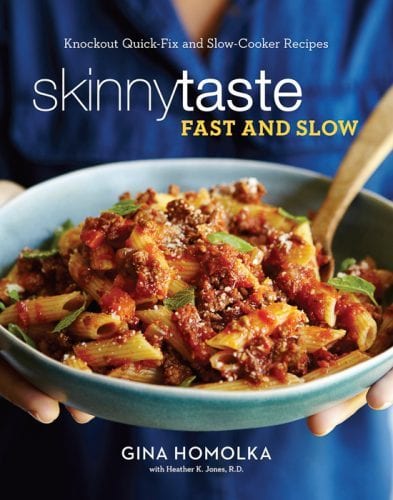 All of the photos in these two cookbooks are professional and abundant throughout. The recipes
are well put together, easy to follow, and not just the same tired ones redone with diet ingredients. They are original and loaded with flavor and are good enough to serve at dinner parties and more importantly – to make you feel like you are not dieting. All of her recipes are quick to make if you follow her tips for prep and shopping.
From her bio, "Each month millions of readers visit [her blog] Skinnytaste and learn how easy it is to cook healthy recipes for the whole family. Her work has been featured in Fitness Magazine, Better Homes and Gardens, FineCooking.com, Glamour.com, Oprah.com, among other media outlets."
Her books are available digitally, in hardcover and on her blog website.

Foodie Events: March 17th, Grand Opening of The Porch at ETX Brewing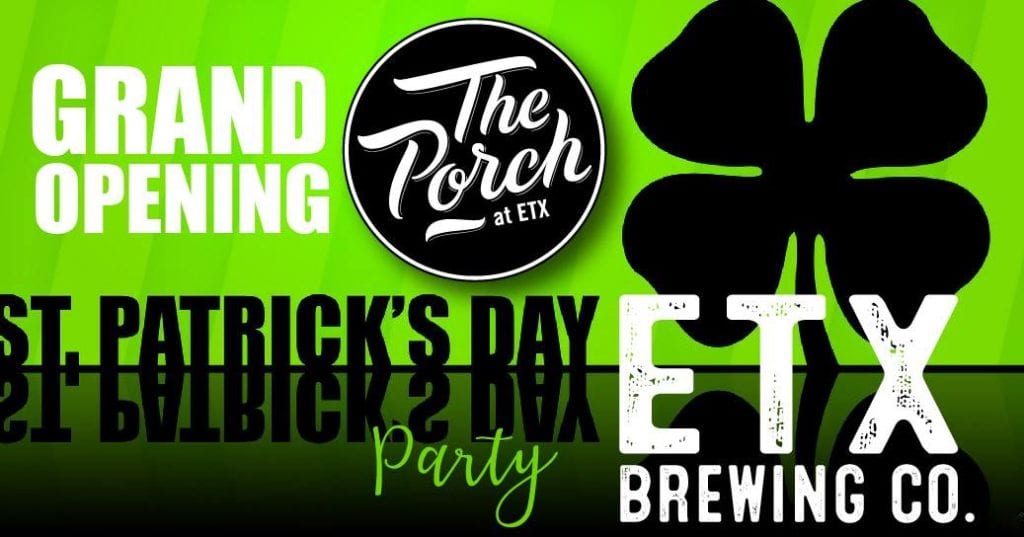 News & Events
Quick Dawgs of Texas Opens! You know that building with a cowboy-shaped roof? It now serves hot dogs made with love and care by David Lovelady. "This particular building here is set up to handle hot dogs," he said. "I'd been looking at different buns, wieners, different chilis, for many months before we started this thing." The new business features an array of hot dogs, mostly priced between $2-$5, with nachos and meals priced a few dollars higher. The menu — which is still developing — includes all beef, bun-length hot dogs; brisket sausage links; Earl Campbell Hot Links; Frito pie and more. Lovelady said the chili cheese dogs and hot links have been some of the most popular selections. Picnic tables will be added outside the drive-thru soon. Quick Dawgs is located at at 220 SSW Loop 323 in Tyler, and serves all beef, bun-length hot dogs, brisket sausage links, Earl Campbell Hot Links, Frito pie and more.
March 15th (6:30-9:30pm) – "Wine and Cheeeeessssy Dinner" will be held at Cork, Food & Drink, 109 E. Grande Blvd., Tyler. Tickets are $70. The menu will include fondue, gruyere and chorizo, mac and cheese with lobster, ribeye toast with blue cheese, and roasted fig with ricotta along with accompanying paired wines. Reservations can be made by calling (903)363-9197 or at CorkTyler.com.
March 17th (5pm-12 midnight) – St. Patrick's Day Party & Grand Opening of The Porch at ETX Brewing – Love the beer at ETX Brewery? Then you have got to try The Porch, ETX Brewing's new restaurant. Join the fun in celebrating their expansion with green beer, great food,  and live music with Old Omen, Metrograde and Eli Tidmore. ETX Brewing and The Porch are located at 221 S. Broadway, Downtown Tyler.
March 21st (7-9pm) – Spring Vintner's Dinner – Kiepersol is kicking off the 2018 Vintner's Dinner Program with a Spring-inspired menu. Don't miss this fresh and vibrant dinner paired with our delicious wines. The menu is seared scallop with almond mandarin salad, asparagus chicken and rice soup, lemon and rosemary lamb, and lemon and spring fruit curd. Tickets are $100 per person not including tax and gratuity. For reservations, call (903)894-3300 or go to kiepersol.com/vintners-dinner. Future dinners are June 20th, July 25th, September 26th, and November 28th.
Roost Chicken Salad & Deli will open a location in Southside Bank at S. Beckham across from ETMC Hospital.
March 23rd (6:30pm) – Beef & Bourbon with Cut Beef and Rebecca Creek – Join this terrific pairing of Cut Beef and Rebecca Creek Bourbon. Upon arrival at High Hill Farm, you will be greeted with an assortment of custom made cocktails and perfectly paired hors d'oeuvres. Relax, dine and enjoy as our Chef and Rebecca Creek Distillery fulfill you with their perfect creations made from the freshest local beef and perfectly aged bourbon. High Hill Farm, 12626 CR 217, Arp. Go to highhillfarm.com to make reservations.
March 31st-April 1st (all day) – Bread Class & Easter Brunch – Have you always wanted to bake like a master Chef? The key is simple ingredients, proper instruction and the right location. Join Chef for a fun weekend experience in the kitchen of Côte at High Hill Farm. You'll learn the techniques, recipes and process to baking homemade breads. Cap off your day with a stroll in the vineyard, wine sampling and overnight stay in one of our relaxing bungalows. After a perfect night's sleep, join us for a special Easter brunch featuring beautiful farm fresh brunch including items from the garden, local food items and fresh juices.  Mimosa's and bloody Mary's also available for your enjoyment. High Hill Farm, 12626 CR 217, Arp. Go to highhillfarm.com to make reservations.
Crawdaddy's Boil-N-Go is now open at 14801 State Hwy 110 S. in Whitehouse. Featuring crawfish, shrimp, crab legs, corn, potatoes with all the fixing, Crawdaddy's is open Thursday-Friday 5-10pm, Saturday 12 noon-10pm, and Sunday 12 noon-6pm.
April 7th (8am-12 noon) – The Rose City Farmers Market will open soon at it's new location at 236 S. Broadway Ave., just a half block north of Front St. in the parking lot of Bill's Unclaimed Furniture. The market is open from April to November. This is across from "Moss, Where Flowers are Fair" and ETX Brewing Co. The new location will be near the free parking in the Fair Plaza Parking Garage. The Rose City Farmers Market is a family- and dog-friendly community gathering place, providing locally-grown produce, herbs, wood oven breads, pastries and granola, jams, pickles, locally roasted coffee, cheese, artists and artisans, live music, and sometimes even yoga. They are open every Saturday April-November 8am-12 noon. For more info on the market or to apply to be a vendor, contact (903)539-2875, info@foodcoalition.org, or foodcoalition.org.

SportsZone Bar and Grill: A Cornucopia Culture of Downtown

The SportsZone Bar and Grill:
A Cornucopia Culture of Downtown
By Barbara Greenbauer
The SportsZone Bar and Grill on the Square in Downtown Tyler is now a go-to spot to eat, hangout and get your fill of sports- themed fun and entertainment.
Josh Collins, local owner and operator, wants everyone to know that "Downtown has a new lunch spot" and it's a great local bar and grill that is all about community with a "Cheers-type mentality, where everyone is welcome."
The place is light, bright, and filled with sports memorabilia, with a great-looking bar and high tabletops galore. With a brand new revamped menu, the SportsZone is ready to bring you great food in a space with a different vibe than your regular sports scene. It's never a loud, in-your face crowd, there's plenty of parking Downtown, and plenty to do inside.
While you try your hand at the pool or foosball tables, you can chow down on a great burger with a side of waffle fries. You will really get your fill of sports, as the restaurant is lined with 10 big screen TV's. The view from any seat in the house is stellar. There is always a Texas team on the screen somewhere in the restaurant. There's even TV's in the restrooms because they don't want you to miss a second!
Dart aficionados can try their luck at the dart boards or try your hand at a game of beer pong.
"We really support the Downtown culture," says Collins. "We can be the spot to go to before or after a show at Liberty Theater. I don't think folks in Tyler realize how many people live and work Downtown and the community continues to grow."
The Bar and Grill supports local events like Red Dirt BBQ and Music Festival, Hit the Bricks 2nd Saturdays, and the Rose City Farmer's Market, "to support and spread the word about the great things happening Downtown," said Collins.
Step inside the bar and grill and you will want to hang out, use the free Wi-Fi, watch some TV, and taste what the kitchen has to offer.
The edible options at the SportsZone are fast and healthy too. Lunch variables include an out of this world chipotle black bean veggie burger, seared tuna salad, and a grilled chicken salad. Lunch is served Monday-Friday 11am-2pm.
The bar and grill, open 7 days a week, features a great mixture of fare, from "Beginners" like onion rings, pickle fries, frito chili pie, chili cheese waffle fries, "Not your Mamas's Churros," humus and naan bread, and battered corn bites.
For more hearty appetites, try the ultimate BLT, fried chicken sandwich, chicken fingers, or their spectacular wings. Their wings are uniquely double-baked with choice of BBQ, lemon pepper, flaming hot or special Zone sauce. The new chickenless wings are so good that you won't even realize that they are vegetarian! They can also handle to-go orders, but guarantee fast and efficient service during the peak lunch hours. "We want to be known as the new Tyler lunch destination," said Collins.
The "Out of the Oven" pizzas include margarita, Hawaiian, or the much requested, "Build your own" with toppings including pepperoni, sausage, hamburger, Canadian bacon, black olives, mushrooms, jalapenos, and roasted tomatoes. You can get a super lunch special with a slice of pizza, side salad and a drink for just $8.
The bar is a fully-stocked cornucopia of Texas liquors and beers and the bartenders are super friendly and accommodating. From Lone Star, Shiner, Deep Ellum and ET Brewery, and True Vine – you'll find it at SportsZone. Every Tuesday, if it's made in Texas, it's on special. And if you are looking for something more exotic, the bar can handle almost any drink imaginable, all you have to do is ask!
There are always specials and giveaways going on – from Happy Hours to buckets of beer. Check their website and Facebook regularly to see what's happening. "A lot of our patrons are regular customers, but by word of mouth and social media, we've begun attracting a new group of folks who love being Downtown and taking advantage of all we have to offer," said Collins.
Come grab a drink, see a game and have a great meal at The SportsZone Bar and Grill, located at 115 E. Erwin, Downtown Tyler on the Square. Like them on Facebook at SportsZoneTyler, or Sportzonetyler.com. You can contact them at (903)266-9132. They are open Sundays 12pm-12am, Monday-Friday 11am-12am, Saturday 12pm-1am.