Super Bowl of Raspberries!

By Gini Rainey
I don't know about you and yours, but today me and mine are going to a Super Bowl party for the first time in many years.  A friend asked me this morning if I like football, and in the time it took for me to hesitatingly say "well, not really," she had said she only will be watching the Super Bowl for the commercials and Justin Timberlake.  I said that maybe for the first time in years I might actually get to watch the commercials and the half time show!  It's always good to know who's on the same page with you…re-enforcements are a good thing to have in critical matters, such as the Super Bowl.
Not to change the subject or anything, but I have this cute, little cookbook in front of me that was published in 2011 by Myriad Books and
has several lovely recipes from Devon, one of England's largest counties.  "A taste of …Devon," might not be one of the biggest cookbooks around, but what it lacks in size, it makes up for with some very yummy sounding recipes, as well as a bit of lovely photography.  Myriad Books is known for travel books that are loaded up with great photos of places in England such as Cornwall, London, and Yorkshire, as well as Chicago and Washington, D.C.  They will soon be coming out with a book filled with aerial shots of, what else but, "Football Grounds!"  Such timing!  I tell you, it's everything!
A few of the recipes between the covers are Devon Crab Cakes with Crème Friache and Chive Dressing.  Interestingly enough, this recipe calls for mashed potatoes to be mixed with the crab.  Then there are a recipes for Seared Scallops, Lobster Thermidor (with a fully detailed page about picking, killing, cooking, and eating said lobster), Tandoori Spiced Salmon, Exeter Stew with Herby Doughboys and Devonshire Cream Tea.
I must say, though, that the recipe that most definitely caught my eye was for Raspberry Ripple and Clotted Cream Ice.  (Are you surprised?) Whisk 2 large eggs in a large bowl until light and fluffy, then gradually add a half cup plus 2 tablespoons sugar and continue whisking.  Pour in ½ pint heavy cream, 9 ounces of clotted cream (which can purchased at World Market or Walmart), ½ pint whole milk and mix well.  Spoon mixture into an ice cream machine and churn until almost frozen.  Meanwhile, lightly crush 1 cup of fresh raspberries with 1 tablespoon granulated sugar.  When the ice cream has frozen to the soft scoop stage, gently fold in the crushed raspberries to create a ripple effect, return to the freezer and churn till frozen solid.  The recipe leaves it there, but I do believe I would be garnishing this with more raspberries – just because!  You know, it's books like this one that sort of makes me regret not having learned the metric system because all of the measurements are metric, however with a conversion chart by my side, it shouldn't be that difficult to get things cooking, and I did the conversions on this recipe for you!  Enjoy this taste of Devon as soon as you can!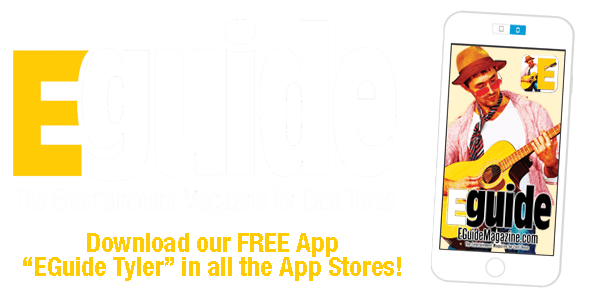 By Gini Rainey
For those of you who have been paying attention to the general theme of my cookbook collection, you may have noticed a trend towards those written by or about celebrities and or famous people.  That was one of my initial criteria when I started picking them up and mostly still is, unless I come across one that's weird, unusual, or cheap!  Every so often I'll go to my favorite eBay store, thriftbooks, just to see if they have anything new that fits the bill.  The cookbook I have in front of me today is one of those.  It's "Miss Kay's Duck Commander Kitchen" by Kay Robertson with Chrys Howard and was published in 2013 by Howard Books and was written by a celebrity and was cheap!  Score!
So, then I got to thinking "whatever happened to Duck Dynasty."  I was never a viewer of the series – but I have the T-Shirt that my husband picked up for me in West Monroe, Louisiana on one of his many treks to Florida. I did watch a portion of one episode at one of my daughter's following a family gathering.  About all I can remember about it was her family never missed an episode and were really into it.  I think that particular episode had some bird-hunting/killing/plucking/slicing/ dicing/cooking involved in it.  My other daughter and her family (who just happen to be vegans) had a hard time sitting there watching all of the carnage and eventually turned to other 
things to do and talk about.
The Robertson's have pretty some strong family values and have actually built quite a financial empire over the past 30 plus years with their clothing line – Duck Commander.  Even though she spent a great deal of her time working along side her husband, Miss Kay raised a family and filled them, not only with good food, but also a stern hand nicely blended with warmth and love.
Her cookbook is filled, not only with great, rib-sticking recipes, but also with quite a few biblical references, anecdotes, and family photos.  Sharing that she uses a cast iron skillet or dutch oven to cook most of her recipes, she explains it's because they can either be used on the stove top or in the oven and they heat up quickly. It's also not terribly surprising that several of her recipes call for Duck Commander seasoning!
Well, if you're lucky enough to own a cast-iron skillet or Dutch oven, here's a fairly easy recipe to try out on your family.  First, heat your oven to 275° and season about 1 pound of tenderized round steak (tenderized round steak usually comes 4 to a package and I generally cut those in half to make 8 pieces) with salt and pepper and lightly sprinkle both sides with flour.  Heat a small amount of vegetable oil in your cast-iron Dutch oven (or cast-iron skillet, or ovenproof casserole dish) and brown the steaks on both sides and drain off the excess oil.  Add 2 celery stalks chopped in large chunks, 1 onion chopped in large chunks, 1 chopped garlic clove, 1 bell pepper chopped in large chunks, 1 14.5 ounce can diced tomatoes and 1 8 ounce can tomato sauce to Dutch oven along with the browned steaks.  Cover and bake for 1 ½ hours and serve with steamed potatoes or egg noodles.  You may not be a Duck Commander, but this meal will have you eating like one!


by Gini Rainey
I was thinking this morning about all the incredible advances in technology that I have seen in my lifetime, and how much my dad would have loved all the gadgets we seem to have surrounded ourselves with the past 50 years. For example, just in my lifetime, I've seen telephones go from shared party lines with rotary dials to the incredible iPhone (virtually a computer in your hand) that not only can be used for staying connected, but takes a whole lot better photograph than my once treasured Canon SLR.
So, then I got to thinking about all the advances in the kitchen that have helped make the home maker's life infinitely easier and how many of the old gadgets that I grew up with are now items of speculation in antique shops and vintage stores.  Sometimes just standing back and listening to people trying to determine their use is half the fun of spotting one "just like we used to have!"
Just for fun – can you name these gadgets?
So speaking of vintage, today I'm looking at The Martha Washington Cook Book and is the product of historian Marie Kimball who received special permission from The Historical Society of Pennsylvania to study the original manuscript that was used by Martha Washington for 50 years and then was passed down mother to daughter for nearly 100 years.  The original cookbook was published in 1940 by Coward-McCann, Inc., and the copy that I have was published in 2005.
With nearly 50 pages of historical background regarding the state dinners at the White House and the meals hosted at Mt. Vernon,
Kimball has succeeded to paint a rather lovely picture of Martha Washington, who was the over-seer of all of meals prepared for family and dignitaries.  While we might not find many of the recipes included in the book to be something we might consider preparing, such as Marrow Pie, Lettuce Tart, Roasted Hare, or Stewed Calves' Feet, Mrs. Kimball has fully adapted Martha's cookbook for practical, modern use.  All the recipes have been proportioned to the current practice of a formula for serving six people, and she says that all of the recipes have been tested and taste great!
One of Martha's recipes that jumped out at me was for apple fritters sounds absolutely yummy: Heat 1 cup ale and add ¼ cup white wine and the yolks of 4 eggs, the white of 1 egg, well beaten.  Mix together 1 cup flour, ¼ teaspoon salt, ¼ teaspoon nutmeg, ¼ teaspoon cloves, and ¼ teaspoon mace and combine the two mixtures.  According to Martha Washington "Your batter must be no thicker than will just hang on the apples."  A little more or less flour may be needed.  Cut the apples into rounds – or what ever shape you please – and deep in the batter.  Drop in deep fat and fry a golden brown.  Drain on a piece of clean linen, (I bet you can use paper towels!) sprinkle with sugar and cinnamon, and serve.  Oh, my, nom-nom!

Foodie Events: March 31st, Let's Make Bread Together & Easter Brunch
Roost Chicken Salad & Deli will open a location in Southside Bank at S. Beckham across from ETMC Hospital.
March 31st-April 1st (all day) – Bread Class & Easter Brunch – Have you always wanted to bake like a Master Chef? The key is simple ingredients, proper instruction, and the right location. Join Chef for a fun weekend experience in the kitchen of Côte at High Hill Farm. You'll learn the techniques, recipes, and process to baking homemade breads. Cap off your day with a stroll in the vineyard, wine sampling and overnight stay in one of our relaxing bungalows. After a perfect night's sleep, join us for a special Easter brunch featuring beautiful farm fresh brunch including items from the garden, local food items, and fresh juices.  Mimosa's and Bloody Mary's also available for your enjoyment. High Hill Farm, 12626 CR 217, Arp. Go to highhillfarm.com to make reservations.
Crawdaddy's Boil-N-Go is now open at 14801 State Hwy 110 S. in Whitehouse. Featuring crawfish, shrimp, crab legs, corn, potatoes with all the fixing, Crawdaddy's is open Thursday-Friday 5-10pm, Saturday 12 noon-10pm, and Sunday 12 noon-6pm.
April 7th (8am-12 noon) – The Rose City Farmers Market will open soon at it's new location at 236 S. Broadway Ave., just a half block north of Front St. in the parking lot of Bill's Unclaimed Furniture. The market is open from April to November. This is across from "Moss, Where Flowers are Fair" and ETX Brewing Co. The new location will be near the free parking in the Fair Plaza Parking Garage. The Rose City Farmers Market is a family- and dog-friendly community gathering place, providing locally-grown produce, herbs, wood oven breads, pastries and granola, jams, pickles, locally roasted coffee, cheese, artists and artisans, live music, and sometimes even yoga. They are open every Saturday April-November 8am-12 noon. For more info on the market or to apply to be a vendor, contact (903)539-2875, info@foodcoalition.org, or foodcoalition.org.
Quick Dawgs of Texas Opens! You know that building with a cowboy-shaped roof? It now serves hot dogs made with love and care by David Lovelady. "This particular building here is set up to handle hot dogs," he said. "I'd been looking at different buns, wieners, different chilis, for many months before we started this thing." The new business features an array of hot dogs, mostly priced between $2-$5, with nachos and meals priced a few dollars higher. The menu — which is still developing — includes all beef, bun-length hot dogs; brisket sausage links; Earl Campbell Hot Links; Frito pie and more. Lovelady said the chili cheese dogs and hot links have been some of the most popular selections. Picnic tables will be added outside the drive-thru soon. Quick Dawgs is located at at 220 SSW Loop 323 in Tyler, and serves all beef, bun-length hot dogs, brisket sausage links, Earl Campbell Hot Links, Frito pie and more.