Support Your Local Music Scene: My Top 10 Favorite Bands

---
By John Baggett
Every city has a local music scene, and it's there you will find more dedicated groups of fans than anywhere else. In fact, I think the fandom for local bands is sometimes more rabid than the ones for national acts, especially when talking about the love and not the numbers. It can also produce a more flippant attitude, because it is easier to skip a local show than a big band coming to town. Foo Fighters might only play where you live once every two years, but it is easy to pass on a local show. You think, "I'll catch the next one," because most times there will be a next show. But that attitude can be detrimental to the future success of the bands. Venues do not book acts that are only going to draw five people, even if they are one of the best bands playing. No love means no gigs, and no gigs means no future for these bands. If you love music, you really should check out your local bands. The local bands listed below are those I know in one form or another. Some I have seen live, some I have not (though not for lack of trying). For many of them, I know one or more members outside of their music, and think their contributions should undoubtedly be recognized.
Rockett Queen
Every show Rockett Queen plays singer Walter Lee screams, "Are you ready for a rock n' roll revolution?" And if Rockett Queen is leading this revolution into battle then I want to be on the front lines with them. This band has been around since the early 2000's, once voted by MTV as the best unsigned band in America. They had a song featured on the soundtrack for "John Tucker Must Die" and since their 2011 e.p. "Goodnight California" came out, the band has been playing countless shows and working to make it on the national level. What I love about the band, first and foremost, is not that they are nice guys and have a great image, but their music is great. I came first for the music and still continue to go for that same reason. The band is set to release a new record, tentatively titled "Light The Fuse," sometime this year and the songs they have been playing from it thus far have been outstanding. If you like hard rock, then by all means check these guys out. Rockett Queen recently announced an exclusive deal with Amped, the new home to Metallica, Lenny Kravitz, Billy Idol, Steel Panther and Big & Rich. As part of the new deal, the band will release "Goodnight California" in late April on CD, Vinyl and Digital formats worldwide (www.ampeddistribution.com).
Channel 8
How many people can say they bought a copy of a band's album out of the drummer's car? Well, that is absolutely how I got my copy of Channel 8's debut "Space Animals." I handed drummer Casey Coomer $5, and we walked to his car and I got my copy. Yes, I could have bought it digitally but I wanted a physical copy, and Casey was happy to oblige. The band is made up of Coomer on drums and vocals and lead singer/guitarist Patrick Salkin. The music is loud, noisy, and quality. These guys are not the White Stripes (or whatever two person musical act lights your particular fire), they are better. They are also one of the hardest working bands I know, constantly playing anywhere they can. I think they have played more shows since forming than a lot of other bands I know, whether it is in a restaurant like What About Kabob's or Double Dave's Pizza or all the way to being part of the East Texas All Star Showcase in 2013. If you love noisy DIY rock n' roll, then here is your band.
Blacktop Mojo
If you want to hear about bands that get better and better each time I see them, then I have to talk about Blacktop Mojo. The band hails from Palestine. The first time I saw them they were in a battle of the bands at Liberty Hall in Tyler and I thought they were good, and they had kind of a southern rock vibe to them. But as I have seen them lately, mostly playing with Rockett Queen, they have gotten heavier and better with each gig. The band's latest album "I Am" was one of the best albums I heard last year, and its leadoff single, also titled "I Am," is sure to break them. Check the video out on YouTube. It has been just a few days since I last saw them play, and I am ready to see them again. If you love solid, hard rock with just a bit of a southern edge, then get this record. It will floor you.
Struck By Hammerz
I have shared a stage with Stuck By Hammerz, not as a singer, but it was when they served as the house band for the Local Late Night show that was part of the East Texas Comedy Festival last summer. I have seen them perform a couple of times, and I think they are absolutely terrific. The band is truly versatile and can do a prog rock number one minute, follow it up with a Bad Religion cover the next, and then follow up with a solid alternative rock song. Some of their lyrics have a bit of humor to them, some are touching, and everything they do has been amazing. If you need proof, check out their song "Prologue: The Great Dictator" from their e.p. "Skullduggery." It still sends shivers down my spine. The band has three e.p.s and a single available on iTunes. It's less than $20 and is some of the best music you will hear. Go give them some love and check out their live show as soon as you get a chance.
This Day Forth
This is another East Texas metal band that gets better each time I see them. These guys will melt your faces off. Their e.p. "…And Hope To Die" practically lived in my car CD player for weeks after seeing them play. The record is both melodic and heavy, and their live show is energetic. This band is just getting started, but they have the look and the talent to make it big. I predict in a few years they could be playing some of the big festivals. That is not just wishful thinking. These guys are solid, heavy, and talented musicians.
Out Of The Question
An acoustic duo that started off as a quartet, Out of the Question has been playing all over the East Texas area, all for the joy of playing music. Singer/guitarist Michael Gonzalez and guitarist/percussionist Jeremy Flowers play anywhere and everywhere they can. They mostly play covers and serve to provide an ambient acoustic sound to your night out, and they are worth your attention. You will find yourself singing along. It is always a good time when these guys are playing.
http://youtu.be/Yjitd2pXGb0
Sleep Juliet
Sleep Juliet is a relatively new band hailing from Nacogdoches. Led by singer Anna Valo, the band has started making a name for itself. Like Rockett Queen and Blacktop Mojo, these guys and gal rock and rock hard. Valo has a fantastic voice and great stage presence, and the band backing her up is super tight, bringing the right amount of energy to every show they play. Their e.p. "Where Nightmares Are Born" is available on iTunes and definitely worth checking out.
Downfall Rising
Downfall Rising is a band a lot like Sleep Juliet – a female led hard rock band that knows how to bring the house down. They are also a band in transition, as singer Rachel Peloquin left the band late last year to pursue other activities. However, the band is carrying on. Until they pick Peloquin's successor, the band is not playing any shows, but they are still practicing and ready to jump back into the scene. They have an awesome e.p. out that you can check out on Bandcamp. I am looking forward to new stuff and new shows from this band!
She Craves*
She Craves comes with the asterisk because they are currently on hiatus. I'm hoping that they get back to playing soon because they were the first "local" band with which I became obsessed. They came from Austin, but I saw them three times live at Clicks in Tyler. I bought two copies of their full length album "Goodbye Radio Days" the first time I saw them (I gave one to a friend). By the second time I saw them, I got to know them and periodically chat with them from time to time. Led by singer Christine Ely, the band is simply one of the best hard rock bands I have seen live. Every show I saw was tight and in my opinion they have the chops to make it on the national level. Since I last saw them live, bassist Tim Brown went on to be the drummer for Righteous Brisket. Drummer Ben Mills has been in numerous bands since but is currently tearing it up in Three33, thus turning one great band into three. I highly recommend downloading "Goodbye Radio Days" and their follow up e.p. "Static." I also think you should check out Righteous Brisket and Three33 as well. All three bands are killer and their music deserves your attention.
Reign
The band formerly known as Magdalene has decided to re-brand themselves and made their debut performance at Click's on February 27th. If the buzz around the show is any indication, then this band is out to set the world on fire and I can not wait for it to happen and see where they go.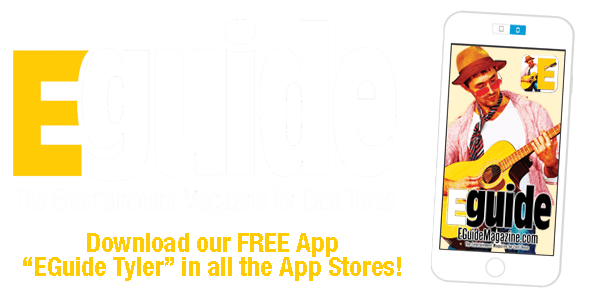 October 13th, Award-Winning Band MercyMe in Concert
October 13th, Award-Winning Band MercyMe in Concert
MercyMe will be in concert at The Oil Palace is October and is guaranteed to sell-out!
Since their debut in 2001, Grammy®-nominated, multiple American Music Award and Dove Award winners, MercyMe has sold more than 8.5 million units in CD, single and DVD sales, garnered 27 No. 1 multi-format Christian radio singles and four consecutive mainstream radio hits with 'I Can Only Imagine,' (No. 4 AC/Top 25 on Top 40/Hot AC), 'Here With Me' (No. 4 AC), 'Homesick' (Top 10 AC), and 'So Long Self.'
Their radio success has continued with recent singles 'Flawless' (No. 1 for 15 weeks) and 'Greater' (No. 1 for 16 weeks)​, landing them the Top Christian Airplay Artist spot on Billboard's 2015 Year End charts.
MercyMe made history in 2014 as 'I Can Only Imagine' surpassed 2 million digital downloads, making it the first song in Christian music to go platinum and double-platinum in the digital domain. In 2009, Billboard named MercyMe's 'Word Of God Speak' the No. 1 Song of The Decade and the group the No. 1 Artist of the Decade in both the Christian Songs and Christian AC Songs categories, recognizing them as one of the industry's most notable talents.
They have sold out venues throughout the US and Canada, including Radio City Music Hall, and have appeared on The Today Show, CBS This Morning, The Tonight Show with Jay Leno, Fox New Channel's Fox & Friends, CNN, ABC News, and in the pages of Entertainment Weekly, The New York Times, USA Today and more.
Their most recent project "MercyMe, It's Christmas!" debuted atop the Billboard Top Holiday Albums chart and became an instant classic. Their eighth studio release, "Welcome To The New," garnered Billboard Music Award nominations in all three Christian categories and two Grammy® nods; the album is available in stores now.
Tickets start at $19 and are available at oilpalace.com. The Oil Palace is located at 10408 State Highway 64 East, Tyler, (903)566-2122.
EGuide Magazine's Gig Guide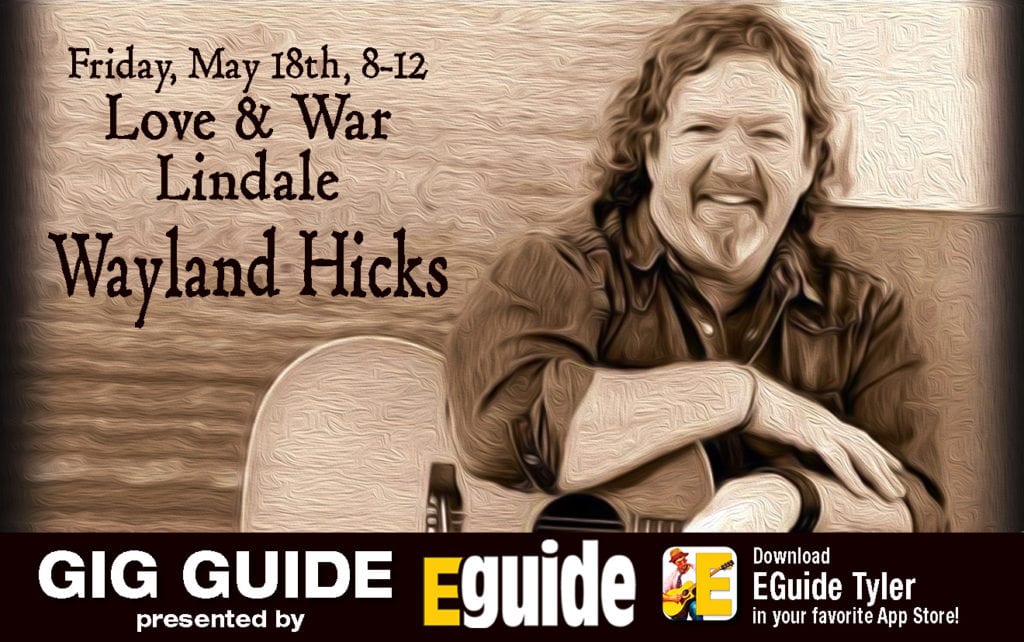 Blacktop Mojo: Burning Up The Roads To Success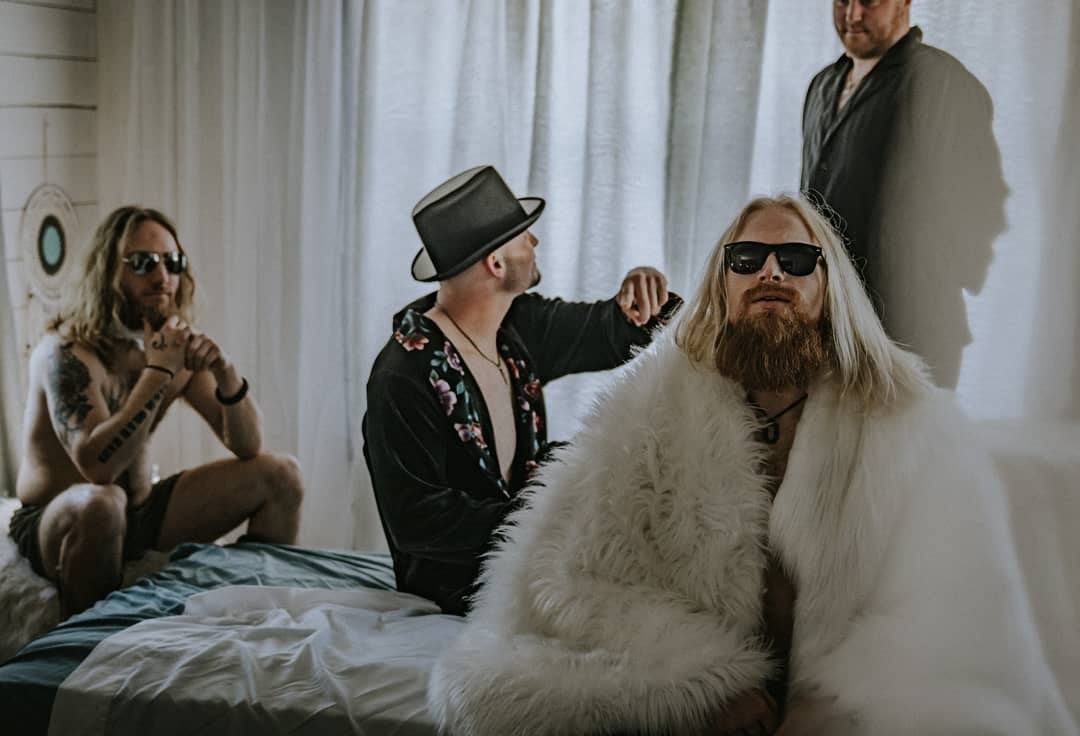 By Johnny Griffith
About a year and a half ago I sat down to interview Blacktop Mojo, a Jacksonville based hard rock band riding a wave of momentum after several successful years together and an upcoming album release. The end of that interview finished with this:
"Blacktop Mojo can still be heard around East Texas on a regular basis, but I would definitely suggest checking out their website for more information and a sample of their music if you haven't heard them. If it's in your wheelhouse, get out and support a great local band that won't be local for much longer at the rate their Mojo is working."
As it turns out, I was a little more prescient that I anticipated as Blacktop Mojo's stock has only risen in the ensuing months. With a successful album release, ever increasingly distant tour stops, and mounting accolades from industry critics and magazines, local BTM shows are becoming harder to come by.
In case you might not have heard of Blacktop Mojo, their sound can be described as "modern rock that got dragged through a puddle of southern rock and then dipped in a little bit of grunge". The band was originally formed in 2012 and the current lineup includes Matt James on vocals, Nathan Gillis on drums, Chuck Wepfer on rhythm guitar, Ryan Keifer on lead guitar, and Matt Curtis on bass.  
With a huge sound and chest shaking vocals, Blacktop Mojo brings a high energy rock show that leaves fans wanting more everywhere they go. While in the midst of rehearsals last month for their most recent tour that kicked off in San Antonio on April 20th, we caught up with them to see what had been going on for the past year and a half and what was on the radar for the rest of the year.
Johnny: So it's been about a year and a half since our last interview with you guys and the last time we talked there was an album in the works. When did "Burn The Ships" release and how was the process different from the first time around when you recorded "I am"?
BTM: "Burn The Ships" released in March of 2017. The biggest difference between this record and our first record, "I Am", was the amount of time we took for pre-production. On "I Am", we spent about two weeks getting ready and arranging the songs before we went in to record it, where on "Burn The Ships", we spent about eight months demoing and playing around with different ideas.
Johnny: How has the reception been to the album so far and do you guys have your own personal favorite song from it?
BTM: The reception to the album has been incredible this far. We've had countless positive reviews and feedback from publications all over the world. Also, our first single off of the album entitled "Where The Wind Blows" reached number 27 on the Billboard Active Rock chart last summer.
Johnny: You guys got to open for Bon Jovi last year in a sold-out stadium. Tell us about that about how you guys got that honor and a little about the experience?
BTM: We actually won that honor in a contest the band was putting on. We submitted some of our original music and were picked by Live Nation and the band's management to open up the show. The experience was beyond amazing and the crowd was very receptive to us. We cannot thank the Bon Jovi camp enough for the opportunity and for treating us so incredibly.
Johnny: Obviously that put you in front of a lot of potential new fans but what would you say the biggest takeaway from that event was?
BTM: Our biggest takeaway from that night was that whether you're playing in front of 20 or 20,000 people, you should treat it the same way. Make everyone feel like you're playing in a stadium even if it's an empty room.
Johnny: Blacktop Mojo has been trending steadily upward the past couple of years with several accolades from industry publications, over 40 thousand likes on Facebook, a new album, and you guys seem to play everywhere and anywhere. What kind of effect has the increased exposure and success had on the daily routine and what kind of new challenges have came along?
BTM: Our daily routine hasn't changed much when we're home. We still write and rehearse on a regular basis and go about business as usual. The increased exposure has made touring opportunities more readily available for us and has increased the number of people we can reach with our music, which is super exciting for us.
Johnny: You have a pretty extensive tour coming up that you'll already be on the road for when this goes to print. Is this the biggest tour BTM has embarked on and what goes into planning a 2-month long road trip that covers, as best I could count, 32 states, both sides of the country, Canada, and 43 shows?
BTM: This is our most extensive tour to date. A lot of planning, routing, and generally putting the puzzle pieces together has gone on over the past few months by us and our team to make this happen. We couldn't be more excited to get back out on the road and see our friends across the country.
Johnny: I'd say it would be time for a break after that sort of trip, but you guys are right back at it, playing Rock Fest 2018 up in Wisconsin with some huge names, do you guys ever have to step back, take a breath, and say to yourself "this is our reality"?
BTM: We are very blessed to be able to wake up and do what we love every single day. They say "you never work a day in your life if you do what you love", so I don't think we've ever really thought about taking a break.
Johnny: Were you able to see yourself at this point back when you played your first show at the Neches Fall Festival or the first "official" show as BTM at the Shelton Gin back in 2012?
BTM: It would have been hard to imagine getting to do what we do now back then. We've always just been happy to be able to play music for people.
Johnny: With what's on your plate for the first half of this year, I almost hate to ask, but what's on the radar for the second half of 2018 that you can share with us?
BTM: We have plans to keep touring throughout the rest of the year and are currently writing music for our third record.
Johnny: What has been the best memory from the ride so far?
BTM: It's hard to pick just one from all of it. One of my favorites so far was riding back into town off of our first tour last Summer/Fall. We'd been out on the road for over 60 days straight with 7 of us basically living out of our van. We were tired, beat up, and hungry, but everyone was smiling and joking with each other. It really felt like we had accomplished something.
For more information on Blacktop Mojo and when they'll be back at a location near you, check them out on the web:
www.facebook.com/BlacktopMojo.