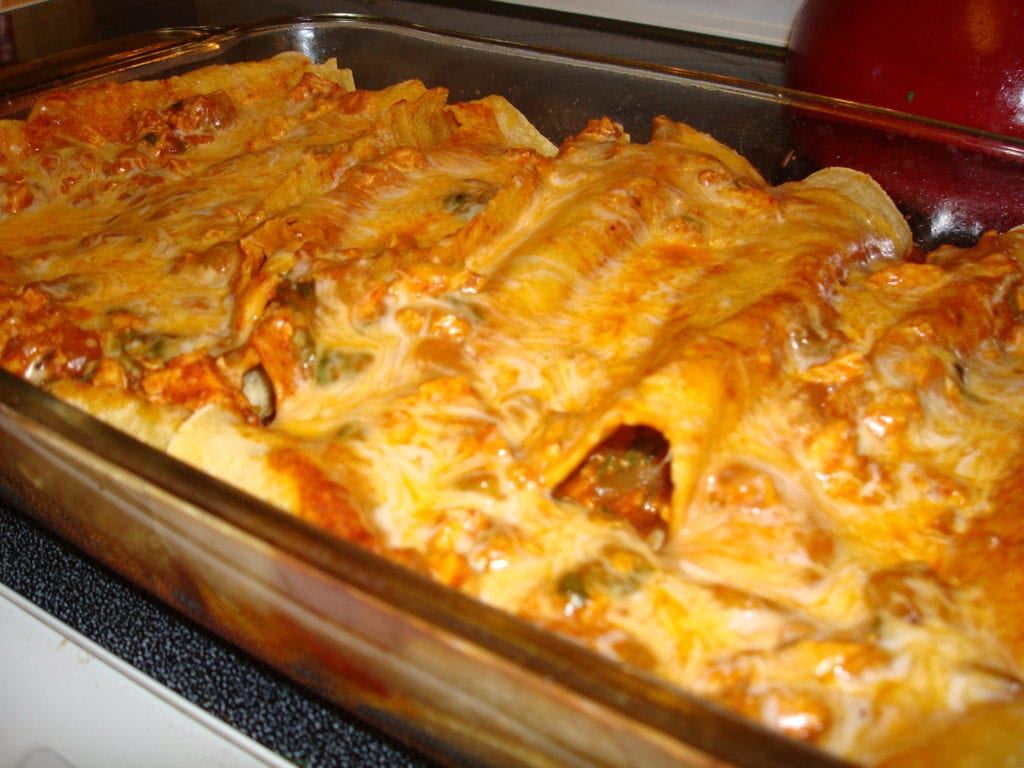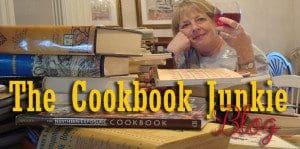 By Gini Rainey
This weekend has been spent celebrating the heritage of my husband.  Born, and still living only a few short miles from where we live now, he was raised by parents who celebrated their 75th wedding anniversary yesterday.  If that doesn't qualify him as a blue-blooded Texan, I don't know what does!  So, because the nut doesn't fall far from the tree, he wandered into the "library" and picked out an amazing little cookbook for me to tell all of you about today.  "The  Genuine Old Fashioned Down-Home Home Grown Official Texas Cook-Book" by Caleb Pirtle III was published in 1990 by Leisure Time Publishing and is so much more than just filled with wonderful recipes.
Whether you are a red-blooded Texan, or just got here as fast as you could, this is definitely a book you should have in your "library."  Loaded up with great food from all over this big state, there is probaly more information about the history of Texas than the food that has given us the reputation for good eats.  Pretty much divided into five sections that are representative of the five major regions of this humongous state, Pirtle has selected historical annotations that will satisfy the mind as well as feed the soul.
The only major drawback of this cookbook, in my opinion, is the use of Texas brands of ingredients that may or may not still be in existance.  Although initially a draw-back for the use of these recipes, should you purchase this book, you might want to test drive them before you prepare for family and friends.  For instance, can anyone tell me if the following brands  are still around, and perhaps where they can be purchased? Some used are: Aunt Betty's Fire Mix, Shotgun Willie's Hot Pepper Sauce, Hans Mueller Bratwurst, West Brand Chili Mix,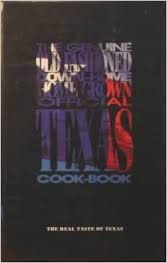 Figaro Hickory Liquid Smoke, El Lago Flour Tortillas, and Baldy's All-Purpose Seasoning.  All things considered, I think you will be able to make the substitutions necessary to create some amazing meals that will remind you of the great eating that you've experienced growing up in, passing through, or wishing you could visit the state of Texas.
Tonight for dinner I made the super-easy recipe for Cheesy Enchiladas that was in this book.  The first thing I did was grate 10 ounces of colby longhorn cheese dice about half a cup of white onion while the oven was preheating to 350 degrees.  Then I took a 4 ounce can of chopped green chilies and drained it.  Using 8 corn tortillas, one at a time, I spread about 2 tablespoons of Wolf Brand Chili (Use a 15 ounce can –  I seriously think my husband's stash at this moment in time is about 12-14 cans) on the tortilla.  Then I put about 2 tablespoons of cheese, a teaspoon of the green chilis and a handfull of chopped onions on top of the chili, rolled up the tortilla and placed seam-side down in a baking dish.  Repeat this with the remaining tortillas.  You should have about 3/4 of the can of chili left.  Mix the remainder of the green chilis into the chili and add about 1/2 cup of water.  Pour this mixture over the enchiladas and spread the remainder of the cheese and onions on top.  Cover with foil and bake for 30 minutes.  OMG – these were pretty amazing!  Enjoy and "Remember the Alamo!"