The Alan Fox Band: Persistence Pays Off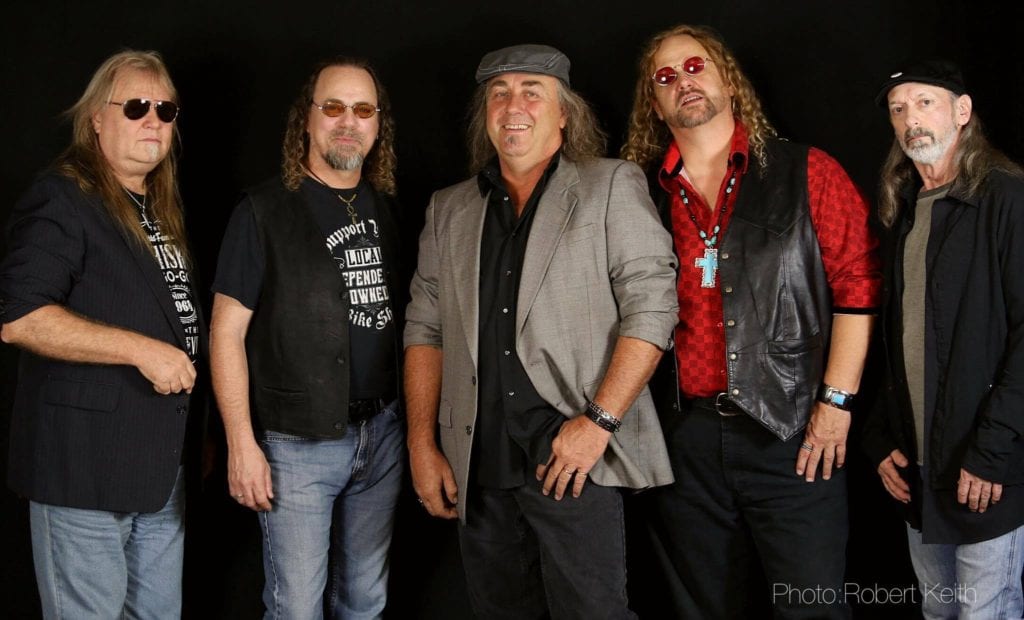 By Johnny Griffith
If you're a fan of live music in East Texas, then you've most likely come across the Alan Fox Band (AFB) at some point along the way as they've been one of the stalwart musical collectives in this region for the past decade and a half.
They started in 2000 from the remnants of the band "Sidekick." Alan Fox spent the next decade looking for the right combination of talent and personality to find a group of world-class musicians capable of putting out quality music. The current lineup consists of Alan Fox, Donnie Pendleton, and Donny Hart sharing responsibilities on lead guitar and vocals; Greg Cagle on bass and vocals; and Terry Salyer on drums.
Not just content to be another local party band, AFB has been extending their reach over the years to become one of the most successful regional blues/rock bands and has even garnered recognition nationally, winning awards in the highly competitive music meccas of Los Angeles and Nashville.
Along the way AFB has crafted a powerful twin-guitar sound that few bands attempt these days, and even fewer succeed at accomplishing. Alan Fox and company translated this sound into a loyal fanbase and rewarded that support with two previous album releases: "Never Learn," a four song EP; and "JuJu Ear Rub," a full length album released in 2008.
The blues/rock powerhouse band has recently released their latest offering, "Coal Black Sky," and we were able to sit down with Alan and Donny to catch up on what AFB has been up to:
Johnny: You guys have been at this, individually and collectively, a long time in East Texas and beyond, and still produce a quality entertainment product. What is the secret for the AFB's continued success?
Donny: I think that our sustained success is due to the fact that we're not kids anymore. Things that might have derailed a band when we were younger just roll off our backs now. I think that we understand that, at our age, we won't get many more chances to start over. We are more selective and seasoned now.
Alan: We all share a common goal. We at AFB want to have a quality product for our fans for generations to come.
Johnny: To that point, you've been racking up the awards the past couple of years, some in markets well removed from your home-base area. How did AFB get the exposure necessary to beat out what is undoubtedly a ton of local bands in the LA and Nashville markets and showcase the high quality of talent we have right here in East Texas?
Donny: We have to give credit for this to our record label, Mesquite St. Records, and to Alan Petsche and Victor Erwin particularly. They have provided us with an avenue to record and promote our music in a much wider area than we could have ever dreamed of 10 years ago. The awards are just proof that, in the era of internet music, there are no boundaries. If you are willing to put in the time to create and produce your art, your promotional opportunities are limitless.
Alan: There is a lot of great talent all over the world. Thanks to the support of our fans locally and regionally, the 23rd Annual Music Awards was dependent on our fans logging in and voting. In Nashville, we were selected from more than 5,000 bands by a select group of Music Industry Reps. with our single "Riverboat Man" being played on Country Blast Radio and the Josie Radio Show, who chose us to receive their award.
Johnny: AFB has been together since 2000. What would you say your crowning achievement has been, to this point, in the 16 years since coming together?
Donny: The achievement that I am most proud of is our brand new record, "Coal Black Sky." It is the strongest recording we have ever made, front to back. It has everything you want in a rock album: great guitar work, melodic vocals and harmonies, and a super tight rhythm section. Thanks to our producer, Mike Gage, and engineer, Doc Davis, it has a sonic quality that we have never been able to achieve before.
Alan: I think the growth from where we all started individually to where we are currently as a band could easily be considered our crowning achievement. We've had a lot of changeover through the years, and it took us a while to find each other at the right time in our careers that allowed for the success we've enjoyed.
Johnny: What has been the biggest challenge over that same span?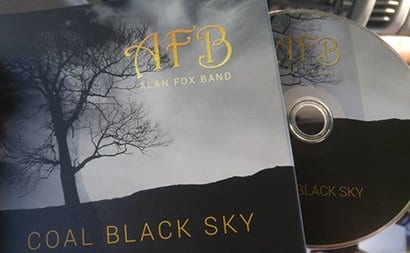 Donny: The only thing that I can think of as a "challenge" for the band is the fact that we are rather spread out geographically. Alan lives in Carthage; Terry in Longview; Greg in Palestine; Donnie in Lake Worth; and I live in Arlington. No matter where we meet, someone is going to have to do some driving, but we accept that as our reality and a necessary evil, and carry on without complaint.
Alan: I've always felt the largest obstacle to overcome, was finding the right combination of musicians that wanted to be more than just average.
Johnny: What do you guys look back and laugh about the hardest when you're sitting around telling stories?
Donny: Anything having to do with Greg (just kidding). When we get together, we laugh nonstop. We truly get along well as people first, as well as musically. The true measure of a band's longevity is how well you get along when not on stage. There is not any one particular thing that we laugh about; it is literally just about everything.
Alan: We constantly are joking and laughing. This is one of the best things about AFB. We believe in getting the job done, but have fun doing it.
Johnny: Tell us a little about the new album, "Coal Black Sky."
Donny: "Coal Black Sky" has something for everyone. It has high energy rockers. It has party tunes. It has bluesy tunes. It has reflective moments. It has GREAT guitar work. It has lyrics that mean something. It has rich harmonies. And it has a song about a volcano!
Alan: "Coal Black Sky" is our labor of love. I must take time to thank the Petsche Music Group and Mesquite St. Records (Alan Petsche owner, Victor Erwin president, and Doc Davis, Jack Watkins, Bill Testa, Delbert Raines, and more) these guys knew we could do this all along. With the help of Mike Gage as our producer, AFB as a band decided to co-write the entire album except for "El Cabrone" (Donnie Hart) and "Never Learn" (Donnie Pendleton, Donny Hart, Brian Christian). This was a time-consuming effort, that actually turned out to be the best decision that we made overall. It took us over two and a half years to write and record this project, but I feel it was time well spent as the final tracks are as Mike Gage says, "All Killer! No Filler."

Johnny: Which track do you feel captures the essence of AFB?
Donny: Trying to pick a favorite song you've written is like trying to pick your favorite child. I find much to like in every one of them. That being said, I would have to say that "The Path" captures where we are in our lives. The first time that I heard the rough tracks, I knew it would be special.
Alan: Personally, I don't have a favorite song on "Coal Black Sky." Every time I listen to it, I love it all. It flows very well from first to the last.
Johnny: Which track seemed to come together almost effortlessly, and which track was the one that had you guys ready to pull your hair out in production?
Donny: "Redemption" was a song that came together almost immediately. We wrote it on a Saturday and recorded it on Sunday. We wrote the lyrics while the rhythm tracks were being laid down. It just came out like "boom." I think the one we had to tinker with the most was "Ride." We had several versions of it before we got it right. I love the way it ended up though.
Alan: "El Cabrone" and "Never Learn" recorded quickly because we had been performing these songs before we walked into the studio. "Ride" was the one that was a little sketchy. Donny Hart and Greg Cagle were writing the lyrics as Pendleton and I were finishing up guitar tracks.
Johnny: Listening through the tracks, I can immediately pick up threads of great bands from the 60's, 70's, and 80's woven into some of the riffs and structures. Would you describe this album as a tribute to those classic sounds or a statement that they still have relevance in the modern musical landscape?
Donny: I would have to say both. We are children of the 60's and 70's, and our music reflects that. We cut our teeth with the music of the 80's, and our music reflects that. I will refrain from ranting about the state of creativity in modern music, but I would like to say that our music sounds authentic because it IS authentic. It was made by people playing instruments and using their own voices. Though it was recorded digitally, we wanted it to feel analog. It was Gage's idea to put the scratchy record sounds at the beginning and end of "Redemption," but that was the vibe we wanted the whole record to have. And yes, it is still relevant, if not essential.
Alan: AFB grew up listening to great compositions that are still being played today on classic rock stations. The southern rock and old school blues were great influences in our riffs and creations. I don't see a tribute to classic rock with "Coal Black Sky." I see brand new southern rock or even new country. AFB didn't write songs with a specific genre in mind. We wrote from the heart.
Johnny: As 2016 draws to a close, what is on the horizon in 2017 for the AFB?
Donny: Touring! Meeting new people and turning them onto our record for as long as we can. We are looking forward to 2017 as the year that AFB meets the rest of the world.
Alan: AFB has some very exciting plans in the 2017 that we all hope will come true.
Johnny: What impression do you hope someone seeing an AFB show for the first time takes away from the show?
Donny: The initial thing that I would like people to take from our show is that we are good musicians making good, worthwhile modern/classic music without gimmicks. That we can put on an energetic, dynamic performance every night. And that you can still be an overnight success after 50!
Alan: I feel that AFB is very personable as individuals and as performers. We hope that our fans can leave with a great feeling inside as our music touches them to leave them with a positive and warm feeling that no matter what is happening in their world as an audience, that they can walk away feeling better that when they walked in to hear the show. This is how great music touches us all.
For more info about the Alan Fox Band go to alanfoxband.com, facebook.com/alanfoxband, or reverbnation.com/afbalanfoxband.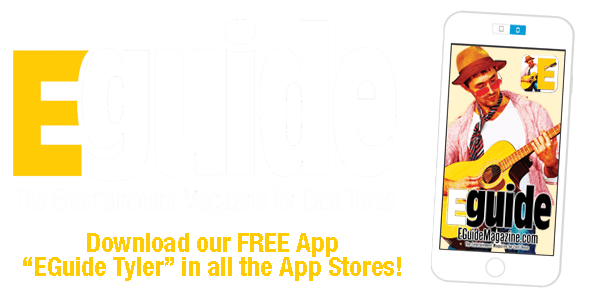 EGuide Magazine's Gig Guide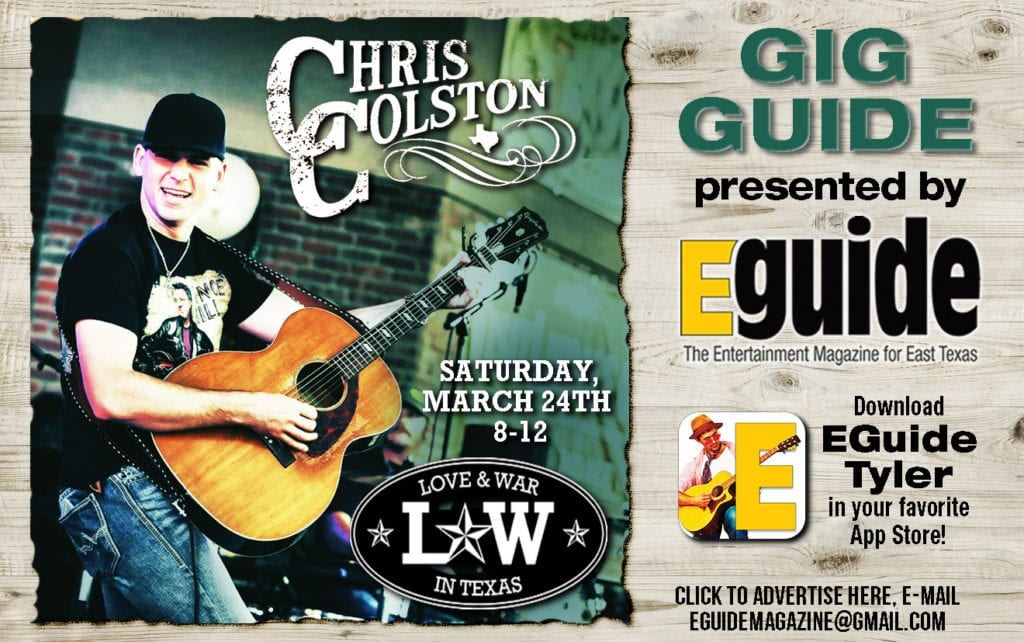 ---
Check out who is playing live in Tyler, Ben Wheeler, Gladewater, and more!
---
Jason Herrin, Shooter Jennings, Dirty River Boys in Concert this Weekend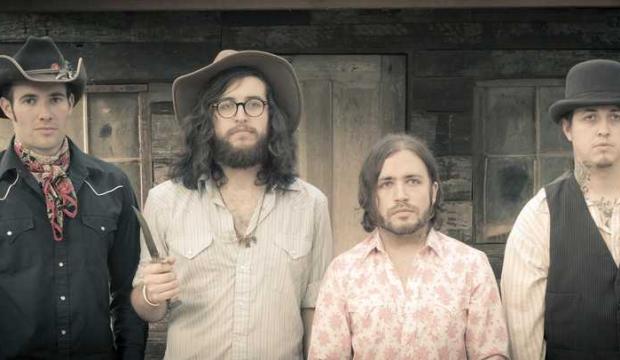 Upcoming Concerts
March 9th (8pm) Jason Herrin will be at Moore's Store in Ben Wheeler. Tickets are available at the door. Cover is $7.
March 10th (8pm) – Shooter Jennings – Shooter Jennings is an American singer-songwriter, active mainly in the outlaw country music and Southern rock genres. He is the son of country music legend Waylon Jennings. Tickets range from $35 -$45. Liberty Hall is located at 103 E. Erwin St., Tyler. Tickets are available at libertytyler.com.
March 10th (8pm) – Dirty River Boys with Pushwater will be at Love & War in Lindale. Tickets are available at outhousetickets.com. Tickets are $15 for general admission.
March 16th (8pm) – Parker McCollum will be at Coach's & Cowboys. Tickets are available at wildtexastickets.com. Singer, songwriter and multi-instrumentalist Parker McCollum treats each song he writes with a painstaking level of dedication, reverence, respect and as he will readily admit, even a bit of obsession. His new album "Probably Wrong" follows the Austin-based performer's ultimate goal is to reinvent himself with each record he makes. Tickets are $13-$20.
March 17th (8pm-1am) – St. Patrick's Day Metal Massacre will take place at Click's Live, 1946 ESE Loop 323, Tyler. The St. Patrick's Day Metal Massacre features Edge of Misery, No Due Respect, and LowLife. Cover at the door. Doors open at 8pm.
March 22nd (7-10pm) – Zach Winters and Jason Barrows will perform at The Foundry Coffee House, 202 S. Broadway, Downtown Tyler. They will be performing songs from their new albums and changing every city they visit to the city of brotherly love. Early bird tickets are $10. Pre-sale ticket are $12. At the door tickets are $15. Doors at 7pm and music starts at 7:30pm. All ages are welcome. For more info go to zachwinters.com or jasonbarrows.com.
March 24th (8pm) – Bibeau Record Release Party & Concert – will be held at Click's Live. Tickets are available at the door with proper ID.
March 25th (8pm) – Texas Sunday Returns with Brandon Rhyder at Love & War in Lindale. Tickets are available at outhousetickets.com. Tickets are $15 for general admission.
April 7th (9pm-1am) – Post Profit with Travis Christian will be at Garage Bar, 418 E. Erwin St., Downtown Tyler. There is a $5 cover.
April 7th (7pm) – Sam Riggs will be at Coach's & Cowboys. Tickets are $15-$20 and available at wildtexastickets.com.
April 8th (8pm) – Texas Sunday: Jason Boland & The Stragglers will be at Love & War in Lindale. Tickets are available at outhousetickets.com. Tickets are $20 for general admission.
April 12th (8pm) Wesley Pruitt will be at Moore's Store in Ben Wheeler. Tickets are available at the door.
April 12th (7pm) – The Legendary Johnny Rodriguez in Concert – Texas Country Music Hall of Famer, Johnny Rodriguez, has had fifteen top-ten singles and 6 number-one hits since 1973. Some of Johnny's classic hits include: "Pass Me By," "You Always Come Back (To Hurting Me)," "Riding My Thumb To Mexico," "That's The Way Love Goes," and "Just Get Up and Close The Door." For tickets call (866)710-8942. Tickets start at $35.
April 15th (8pm) – Texas Sunday: Chris Knight will be at Love & War in Lindale. Tickets are available at outhousetickets.com. Tickets are $20 for general admission.
April 21st (8pm) – Mouse & The Traps – After more than 50 years together, Mouse & the Traps continue to be one of the best examples of "Texas Rock & Roll." Formed in Tyler, Texas in 1965, Mouse, Nardo, Dave & Larry continue to give the public just what they want – great rock and roll. Whether you remember "Public Execution," "Hit the Bricks," or not, Mouse & The Traps has something for everyone. Tickets are $20-$25.
April 21st – Bowling For Soup at Clicks Live (8pm) – American pop-punk band Bowling For Soup emerged in Wichita Falls, Texas in 1994, but have since relocated to Denton Texas. Tickets are on sale at the door for $19, and may be purchased in advanced online for $15 at etix.com.
The Blacksmiths: Still Like That Old Time Rock & Roll
By Johnny Griffith
Bob Seger has a well known hit from the early 80's called "Old Time Rock And Roll." This song laments the lack of soul in the contemporary music of that time period and declares his intent to keep playing classic rock as a solution. I've never gotten the chance to meet Mr. Seger, but the closest thing we have here in East Texas is Chris Austin of the local classic rock band, The Blacksmiths. A native of Chapel Hill, Chris played drums on the drumline at Chapel Hill High School and went on to graduate from the Dallas Sound Lab with a degree in Audio Engineering and Sound Techniques. Blessed with parents that loved music and supported him in his endeavors early and often, Austin developed a love for classic rock through the sounds he heard coming from his parents' collections and eventually started a band and is still playing to this day.
We managed to get a word in with Chris recently to find out more about The Blacksmiths
Johnny: What is the current lineup of the band? Any changes over the lifespan of the band?
Chris: The current lineup consists of myself on lead guitar and vocals, Joshua Stewart on drums, Angelo Lopez on bass/rhythm guitar/vocals, and Ben Carter on bass and vocals. Angelo and Ben have both been filling the shoes of bass player when available, but recently we decided to shake it up a bit and go with a 4 piece instead of 3 with Angelo on guitar as well…as our busy schedules finally allowed. The lineup has changed immensely over the years. I haphazardly started this project about 6 years ago with a couple of friends just messing around in my kitchen,,,which was the only place we had to set up all the equipment at the time…typical broke musicians haha. We eventually gained a keyboard and rhythm player and were a 5 piece band by the time we started playing shows. We decided to go back to a 3 piece after about a year for convenience and scheduling issues. Our drummer at the time had to move for work but introduced me to Joshua before doing so. Joshua had played with Angelo before with "Something Blue" and I met Ben after watching him play for "King Richard and the Bayou Boys" …and as they say, the rest was history.
Johnny: Who were some of your early musical influences?
Chris: My parents were very into music and had a plethora of vinyl records to dig through. I was turned on to The Doors, The Who, The Allman Bros, Deep Purple, Grand Funk Railroad, The Beatles, Black Sabbath, CCR, Pink Floyd, Jimi Hendrix, SRV, David Bowie…but most importantly Led Zeppelin. When I was 12 I received a cheap electric guitar and Led Zeppelin IV on cassette tape for Christmas and that changed everything..
Johnny: At what point was the decision made to be a primarily classic rock band? Have to say you guys are a bit younger than most of the other ones in the area.
Chris: That's really the stuff I always enjoyed playing the most and felt most comfortable with, because those tunes were ingrained in me from a young age. When we first started, we tried a lot of 90's stuff and some 80's Metallica and Misfits which we were pretty decent at but learned pretty quickly what we had more fun with. Even though we're a bit younger, I feel we were all entranced by that era of music growing up. We were very lucky to have Miss Robin Griffith from XLN on 5th street give us the chance to really explore our potential. We played every Sunday there for quite a while as the house band which gave us a lot of quick feedback from the crowd…and from the venue owner haha.
Johnny: Is there any specific period of classic rock you guys gravitate towards over others?
Chris: Not really, I've just personally loved the 70's era most, but we cover the 60's and 80's as well. We do seem to cover a lot of Creedence Clearwater and The Doors though, if that says anything.
Johnny: Where did the band name come from?
Chris: The guys from the original lineup and I were hanging out after practice having a beer or two and trying to come up with something, After a length of time and much pondering, we looked around the room and noticed the main theme of what we were looking at…which was old, broken down, second hand, very junky equipment that I had been hoarding and frankensteining together with duct tape and zip ties for years. I'm really not sure how we didn't shock or hurt ourselves but I remember us saying…"well, we sure know how to make something out of nothing…like a dang ole' blacksmith" (speaking of the ramshackle but playable equipment). And just like that, it stuck.
Johnny: do you guys do any originals at this point or is it primarily covers?
Chris: I've had a couple of blues tunes in the works for a while but we've honestly been so busy playing shows and working full time day jobs or careers it's been tough to find time, but I think this is our year to shine.
Johnny: You've been playing music in this area for a while now, do you have a favorite memory so far?
Chris: I've had a lot of really cool experiences along the way getting to play with some amazing musicians. I was the guitar player in a band with Jonathan Scott from Resident Hero for a while and grew up with the singer Ryan White. I also toured a bit as guitar player for Stewart Mann and the Statesboro Revue out of Austin. I'd have to say though, my favorite memory thus far is a recent one. Joshua and I were both taught drums by Nardo and I learned guitar from Larry Stanley. We had the opportunity to open for Mouse and the Traps for the New Years Eve party at Love and War in Lindale and man was it an experience! We got to open for the guys who taught us everything in a packed room. Too cool
Johnny: Where can people get their Blacksmiths fix over the next couple of months?
Chris: Our next scheduled gig is March 31st at Club 155 on Frankston highway…at least for the public. We do a lot of private parties, bike rallies, and events as well. But always keep an eye out for us at XLN on 5th street…that's our main stomping ground
Johnny: What do The Blacksmiths have on the radar through the rest of the year?
Chris: We have a lot of new stuff planned for this year. A whole new set of songs, some killer merchandise and a new demo ep. Also, I'm told that you might see us opening for Mouse and the Traps again in the near future…so keep your eyes peeled
Johnny: What can a new listener expect to see at a Blacksmiths show?
Chris: A good ole' Rock show with lots of classic favorite tunes played by guys that do the best they can to respect and represent the music for what it is….life and love