The Apple Didn't Fall Far From The Tree
Sean Berry: The Apple Didn't Fall Far From The Tree
By Johnny Griffith
When he walks up on the stage, Sean Berry looks like he would be more at home chasing quarterbacks on a football field than standing in front of a microphone holding a guitar.
Then he starts to sing and the soulful raspy voice combined and the nimble guitar work, lets you know he is right where he was meant to be.
Born in 1994 to country music performers and raised in Athens, Georgia, Sean grew up playing football, hunting, fishing, and living on a farm. From the time he was born until around 4 years old, he was constantly on the road with his parents, touring. In fact so much of his early years were spent on the road around music, he remembers stepping off the tour bus as a child at his home and not realizing that this was actually his home!
Berry was a stand up football player, winning several awards in the process, but also took chorus in high school, which went a long way towards refining the natural talent already there.
After a couple of years of college, the music bug finally grabbed complete control of Sean, and he moved to Nashville to pursue a career in music. Several years later, fate and circumstances did what they do best, and now Sean calls East Texas home; he plays regularly in venues around the region. We caught up to him this month to talk about his background, his music, and what brought him to East Texas.
Johnny: When did you first show an interest in music?
Sean: Growing up in a music family, I've always had a love for music. However, I never felt pressured to be a musician. My parents wanted me to play sports and do whatever I wanted. They were extremely supportive through all my endeavors. My music journey started when I was in 6th grade. My father had bought me a Fender Stratocaster and started to teach me some basics. Soon after that I began taking lessons at a local studio called the School of Rock. It was there where I really fell in love with 70's and 80's rock n' roll. I was a huge Boston fan because of their heavy guitar sound. I originally wanted to just be a lead guitarist.
Johnny: You came from a family full of musicians. How did that influence your path in music?
Sean: With my father being a big name in country music during the 90's, you would think I grew up listening to a lot of country music. That wasn't the case. I listened to a lot of rock n' roll and southern rock because that's what my dad loved. Boston, Styx, Journey, Lynard Skynard, Marshall Tucker Band, Allman Brothers, Doobie Brothers, and many more were huge influences. I never listened to a ton of country music until the last 5 years. Now my playlist consist of a lot of classic country: George Jones, Strait, Waylon Jennings, Willie Nelson, Hank Jr., etc. I also listen to singer/songwriters like John Denver, Jason Isbell, and then of course, a ton of Texas country.
Johnny: When did you decide this life was something you had an interest in pursuing?
Sean: I've always loved music and thought it would be cool to do for a living but I never really believed I could make that happen until I moved to Nashville. That's where I really began to hone in on my own writing style and perfect my craft as an artist.
Johnny: Speaking of Nashville, how was that experience and what lessons did you come away with that you still use today?
Sean: Nashville was awesome. I love that town. I got to meet and write with a lot of incredible people during my time there. I learned a lot about myself as a writer. The main thing I took away from being there is to stay creative. Think outside the box. Be original.
Johnny: Your bio says you met your wife while on a trip to Texas playing a gig. Tell us a little about how that went down.
Sean: I was actually opening for my dad at the Belcher Center in Longview and my wife's entire family was there and she was at home babysitting her brother and cousins. My mother in law, and now Aunt, were sending Kayla pictures of me on stage saying, "We found your soulmate… we found your husband." Kayla's aunt came up to me after the show and asked how old I was, if I had a CD, and if I was single. She then proceeded to show me a picture of Kayla. I was blown away. Usually I tell people I have a girlfriend simply for the fact that you meet some "out there" people on the road but for whatever reason I told them I was single. Later that night I had a follow on my Instagram page and it was her. I followed her back and sent her a message saying that I met her family and that they had nothing but good things to say about her. We exchanged phone numbers and talked everyday for three weeks. February 13th, I flew to DFW, she picked me up, and I immediately knew that I was going to marry her. That's a pretty terrifying feeling for a 20 year old! Nine months later I moved to Texas. We were married December 31, 2016.
Johnny: Has the move to Texas changed the way you approach your music?
Sean: I wouldn't say its changed my approach. I definitely have a new found love for Texas country. I just write what I like and what I feel. That's what I've always done and it just happens to resonate with Texas country. I've never been one to write the "mainstream sound,"…not that I think it's bad, it's just not me.
Johnny: How would you describe your current style?
Sean: My music style is a reflection of my southern family roots. I grew up on a dirt road in an educated, rural town outside Athens, Georgia. My Dad is a singer songwriter and my Mom a back up singer. I was taught to enjoy all kinds of music, loved by my parents, never lacked for anything, and taught how to appreciate simplicity and God's nature. My music is home grown.
Johnny: How much of your set is typically originals versus cover tunes?
Sean: I would say it's pretty even. I try to play covers that will get people's attention, and then play originals when they are really into it and listening.
Johnny: Where do you typically draw inspiration from for your writing?
Sean: Everyday life. It could be a sign on the road, the trees blowing, a fire burning, something I see on TV, the loving touch of my wife. To be a good songwriter, which I don't claim to be, you have to be able
to see the beauty and rawness in everything. See something, break it down, describe it. The inspiration for my song "Wildfire" came from sitting around a fire at my in-laws. I sat there looking at this fire burning and I thought about how beautiful fire is too look at and watch, but also how destructive it can be. I took that thought and turned it into how a toxic relationship can destroy you, just like a wildfire.
Johnny: Obviously with your background and path, you've played a lot of shows and made a lot of memories along the way. We're going to assume meeting your future wife would be your best memory from a show…what would you say your second best memory on the journey has been so far?
Sean: I had the opportunity to play guitar with my Dad at the Grand Ole Opry in Nashville, Tennessee. I didn't sing or even say a word into a microphone, but I got to stand on a stage where so many legends stood, and play music to a sold out crowd. That is one of the highlights of my life so far.
Johnny: What's on the agenda for 2018? Big shows, new recordings?
Sean: I'll be recording a new record in the next few months. I'm beyond excited to get new fresh music out to people. I really believe this record will open a lot of doors for me as an artist and get me into some bigger venues with bigger audiences.
Johnny: Where can people catch you live over the next couple of months?
Sean: The Central Station in Gladewater, Open Range in Gilmer, and various other places in East Texas. I'm also booking a few dates in February/March for full band shows. That will definitely be one to see. Full band gigs are awesome because the show is completely different than an acoustic set.
For more information on Sean Berry and upcoming shows: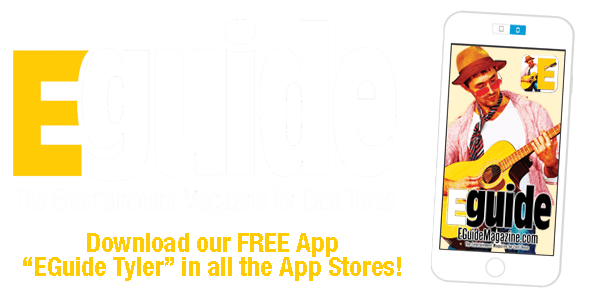 SAVE TONS on Pet Microchips This April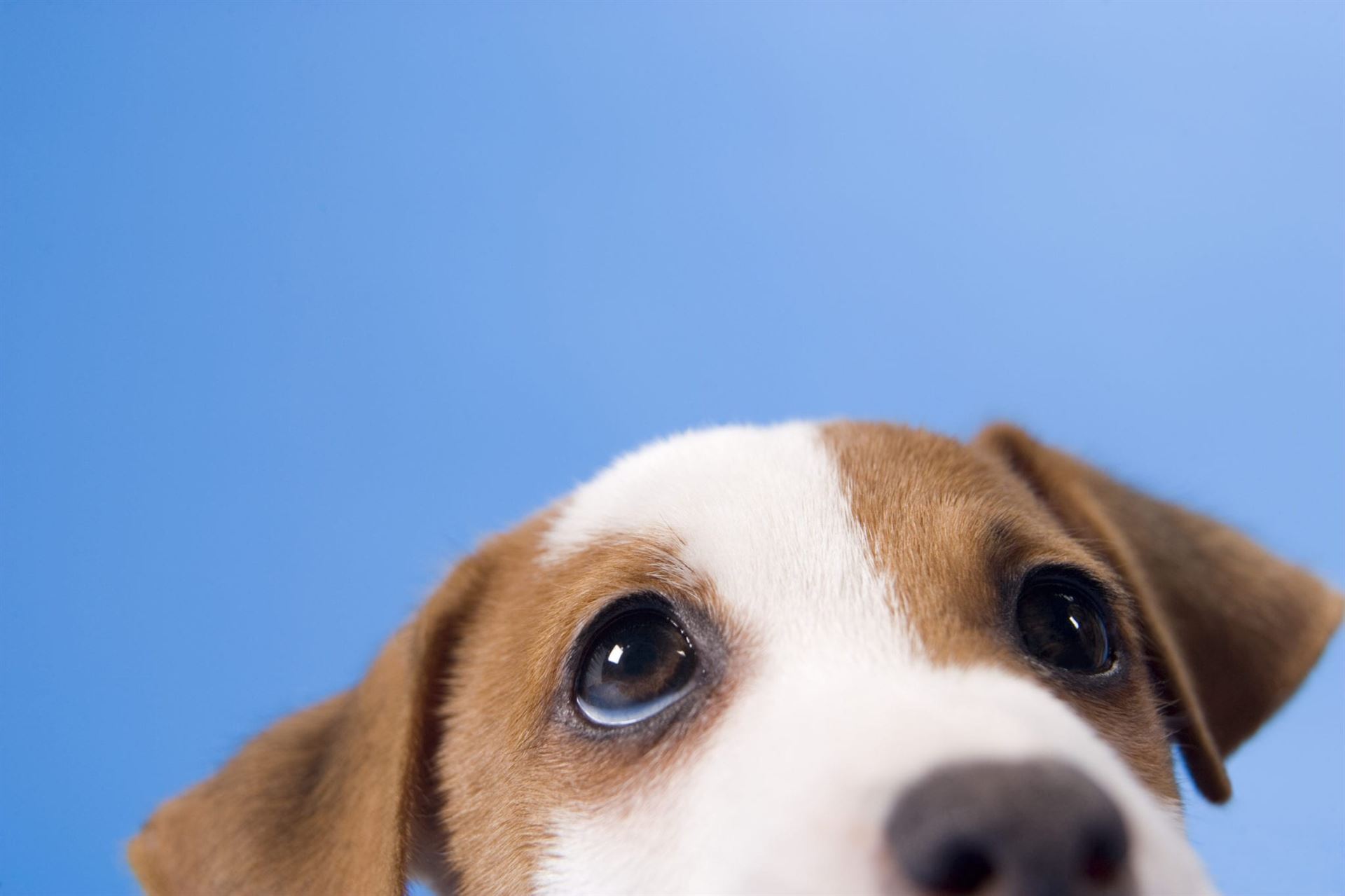 $5 Pet Microchipping in April
The Tyler Animal Shelter is offering discounted microchipping prices of $5 through the month of April, plus a one-day discounted rabies and microchipping event.
This year, the $5 microchipping is through the month of April at our 4218 Chandler Hwy location, not 3393 W. Grande.
The Rabies Vaccination and Microchipping Clinic will be April 26th at Fun Forest Park, 2000 N Forest, starting at 6pm.
"Filling out the paperwork takes longer than the actual microchipping," said Shelter Manager Shawn Markmann.
"If your dog gets lost or gets picked up, then you have an identifier to get your pet back to you, and if your animal is stolen it also helps retrieve ownership," Markmann said, adding that all of the animal control officers have microchip scanners on their trucks to help find the owner before they go into the shelter.
The Tyler Animal Shelter also is accepting donations to help the pets in their care. Dry pet food is accepted as part of its pet food bank program, which has given out 1,500 pounds of food since its inception. The food is given to families who want to give up their pets because they cannot afford to feed them. Other donations needed include white towels of any size, stainless steel food bowls, and hard rubber chew toys, similar to the Kong brand toys.
Calling All Poets, April 21st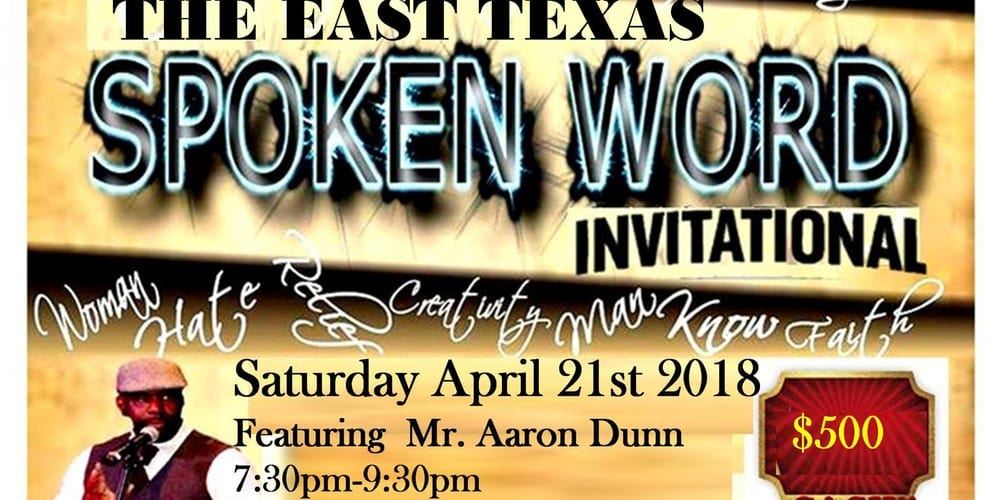 The East Texas Spoken Word Invitational Competition
The East Texas Spoken Word Invitational is an 'East Texas poets only' competition and will be held Saturday, April 21st, 7:30-9:30pm at El Guapo Records, 257 S. Broadway Ave., Downtown Tyler.
On this night, come celebrate International Poetry Month in a family-friendly space. At this collective community gathering, the featured poet will be Aaron Dunn, author of the new collection "Poetry For Your Sake." Aaron will be reciting works which will be available for purchase.
There will be 12 poets selected for his annual spoken word event. Prizes will be awarded. Poets can enter the competition for $10. There is free admission for any audience member.
Tickets are available at eventbrite.com > East Texas Spoken Word Invitational. To participate, you must have an eventbrite ticket.
Seating is limited. For more info call or text (972)704-5001 or go to mikeguinn.biz.
Horror & Paranormal Conference Held April 20th-21st
Horror & Paranormal Conference & Psychic Fair to be Held April 20th-21st
This year's annual Horror & Paranormal Conference & Psychic Fair is coming to town April 20th-21st, and it promises to be even bigger and better than ever.
Held at Staybridge Inn & Suites, 2759 McDonald Rd., in Tyler, you can experience everything from ghosts, to Bigfoot, to UFO's, to psychic readings – everything can be found at this hugely popular event.
New and returning guest speakers make this an event one to remember. Come satisfy your curiosity or add to your current knowledge. You will have the opportunity to meet the established stars, the up and coming stars, and of course, experience astounding psychic readings and galleries that will be going on.
April 20th kicks it all off with a VIP dinner with the stars. This event will also include some light ghost hunting plus a movie screening. Be sure to  experience the speakers and vendors all day Saturday, the 21st, and a psychic gallery that evening, followed by an all night ghost hunt at multiple locations. VIP ticket holders get early access with free coffee and donuts, front row seating, super stuffed goody bags, a special free tarot or rune reading by special guest Alexis Jones, access to a free movie of your choice Friday night at Hollywood Theaters, free dinner at Athena's Greek Restaurant on Friday night, and free admission to the psychic gallery on Saturday night. These tickets are very limited, so get yours early.
Guests include Scott Gruenwald, Trana Simmons, Marie Davis, Rosa Ramirez, Mike McCaskill, Jeff Hurley, Dr. Heidi Hoke, Ashton Rogers, and more.
Throughout the day there will be tarot readings, astrology readings, angelic guide connection sessions, psychic rune card readings, hypnotherapy demos, medium readings, mind clearing and energy balancing sessions, reiki healing, and photo ops.
The full itinerary as well as tickets are available at toursoftyler.com. Tickets are $15-$60.