The Apple Didn't Fall Far From The Tree
Sean Berry: The Apple Didn't Fall Far From The Tree
By Johnny Griffith
When he walks up on the stage, Sean Berry looks like he would be more at home chasing quarterbacks on a football field than standing in front of a microphone holding a guitar.
Then he starts to sing and the soulful raspy voice combined and the nimble guitar work, lets you know he is right where he was meant to be.
Born in 1994 to country music performers and raised in Athens, Georgia, Sean grew up playing football, hunting, fishing, and living on a farm. From the time he was born until around 4 years old, he was constantly on the road with his parents, touring. In fact so much of his early years were spent on the road around music, he remembers stepping off the tour bus as a child at his home and not realizing that this was actually his home!
Berry was a stand up football player, winning several awards in the process, but also took chorus in high school, which went a long way towards refining the natural talent already there.
After a couple of years of college, the music bug finally grabbed complete control of Sean, and he moved to Nashville to pursue a career in music. Several years later, fate and circumstances did what they do best, and now Sean calls East Texas home; he plays regularly in venues around the region. We caught up to him this month to talk about his background, his music, and what brought him to East Texas.
Johnny: When did you first show an interest in music?
Sean: Growing up in a music family, I've always had a love for music. However, I never felt pressured to be a musician. My parents wanted me to play sports and do whatever I wanted. They were extremely supportive through all my endeavors. My music journey started when I was in 6th grade. My father had bought me a Fender Stratocaster and started to teach me some basics. Soon after that I began taking lessons at a local studio called the School of Rock. It was there where I really fell in love with 70's and 80's rock n' roll. I was a huge Boston fan because of their heavy guitar sound. I originally wanted to just be a lead guitarist.
Johnny: You came from a family full of musicians. How did that influence your path in music?
Sean: With my father being a big name in country music during the 90's, you would think I grew up listening to a lot of country music. That wasn't the case. I listened to a lot of rock n' roll and southern rock because that's what my dad loved. Boston, Styx, Journey, Lynard Skynard, Marshall Tucker Band, Allman Brothers, Doobie Brothers, and many more were huge influences. I never listened to a ton of country music until the last 5 years. Now my playlist consist of a lot of classic country: George Jones, Strait, Waylon Jennings, Willie Nelson, Hank Jr., etc. I also listen to singer/songwriters like John Denver, Jason Isbell, and then of course, a ton of Texas country.
Johnny: When did you decide this life was something you had an interest in pursuing?
Sean: I've always loved music and thought it would be cool to do for a living but I never really believed I could make that happen until I moved to Nashville. That's where I really began to hone in on my own writing style and perfect my craft as an artist.
Johnny: Speaking of Nashville, how was that experience and what lessons did you come away with that you still use today?
Sean: Nashville was awesome. I love that town. I got to meet and write with a lot of incredible people during my time there. I learned a lot about myself as a writer. The main thing I took away from being there is to stay creative. Think outside the box. Be original.
Johnny: Your bio says you met your wife while on a trip to Texas playing a gig. Tell us a little about how that went down.
Sean: I was actually opening for my dad at the Belcher Center in Longview and my wife's entire family was there and she was at home babysitting her brother and cousins. My mother in law, and now Aunt, were sending Kayla pictures of me on stage saying, "We found your soulmate… we found your husband." Kayla's aunt came up to me after the show and asked how old I was, if I had a CD, and if I was single. She then proceeded to show me a picture of Kayla. I was blown away. Usually I tell people I have a girlfriend simply for the fact that you meet some "out there" people on the road but for whatever reason I told them I was single. Later that night I had a follow on my Instagram page and it was her. I followed her back and sent her a message saying that I met her family and that they had nothing but good things to say about her. We exchanged phone numbers and talked everyday for three weeks. February 13th, I flew to DFW, she picked me up, and I immediately knew that I was going to marry her. That's a pretty terrifying feeling for a 20 year old! Nine months later I moved to Texas. We were married December 31, 2016.
Johnny: Has the move to Texas changed the way you approach your music?
Sean: I wouldn't say its changed my approach. I definitely have a new found love for Texas country. I just write what I like and what I feel. That's what I've always done and it just happens to resonate with Texas country. I've never been one to write the "mainstream sound,"…not that I think it's bad, it's just not me.
Johnny: How would you describe your current style?
Sean: My music style is a reflection of my southern family roots. I grew up on a dirt road in an educated, rural town outside Athens, Georgia. My Dad is a singer songwriter and my Mom a back up singer. I was taught to enjoy all kinds of music, loved by my parents, never lacked for anything, and taught how to appreciate simplicity and God's nature. My music is home grown.
Johnny: How much of your set is typically originals versus cover tunes?
Sean: I would say it's pretty even. I try to play covers that will get people's attention, and then play originals when they are really into it and listening.
Johnny: Where do you typically draw inspiration from for your writing?
Sean: Everyday life. It could be a sign on the road, the trees blowing, a fire burning, something I see on TV, the loving touch of my wife. To be a good songwriter, which I don't claim to be, you have to be able
to see the beauty and rawness in everything. See something, break it down, describe it. The inspiration for my song "Wildfire" came from sitting around a fire at my in-laws. I sat there looking at this fire burning and I thought about how beautiful fire is too look at and watch, but also how destructive it can be. I took that thought and turned it into how a toxic relationship can destroy you, just like a wildfire.
Johnny: Obviously with your background and path, you've played a lot of shows and made a lot of memories along the way. We're going to assume meeting your future wife would be your best memory from a show…what would you say your second best memory on the journey has been so far?
Sean: I had the opportunity to play guitar with my Dad at the Grand Ole Opry in Nashville, Tennessee. I didn't sing or even say a word into a microphone, but I got to stand on a stage where so many legends stood, and play music to a sold out crowd. That is one of the highlights of my life so far.
Johnny: What's on the agenda for 2018? Big shows, new recordings?
Sean: I'll be recording a new record in the next few months. I'm beyond excited to get new fresh music out to people. I really believe this record will open a lot of doors for me as an artist and get me into some bigger venues with bigger audiences.
Johnny: Where can people catch you live over the next couple of months?
Sean: The Central Station in Gladewater, Open Range in Gilmer, and various other places in East Texas. I'm also booking a few dates in February/March for full band shows. That will definitely be one to see. Full band gigs are awesome because the show is completely different than an acoustic set.
For more information on Sean Berry and upcoming shows: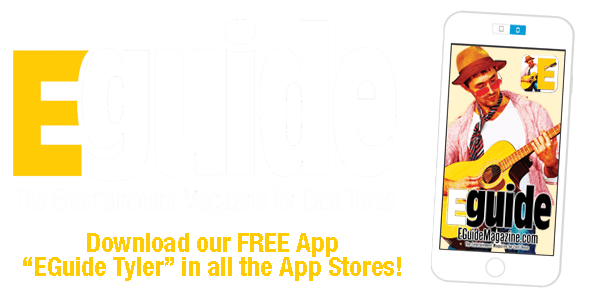 It's Going To Be An "INCREDIBLE" Summer at Studio Movie Grill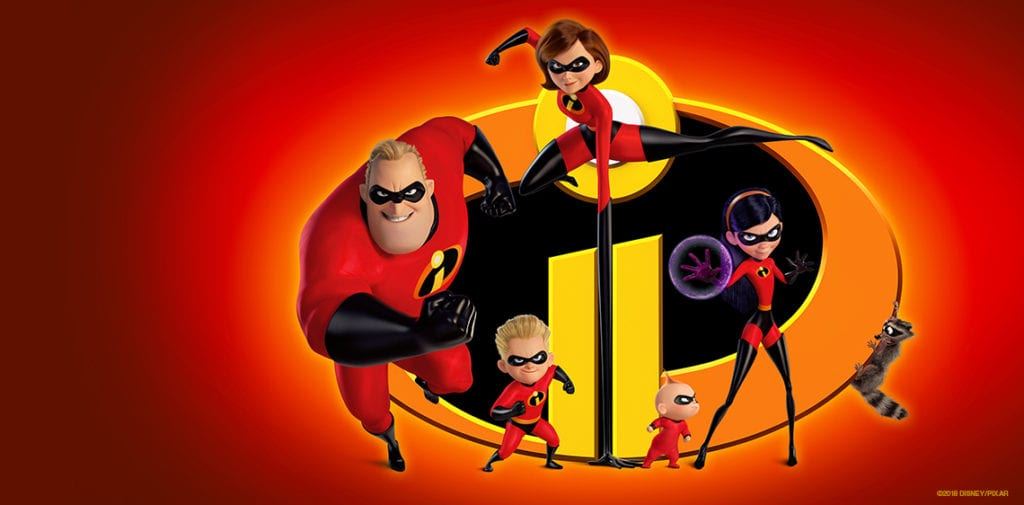 Cool Off from the Summer Heat this Month at Studio Movie Grill
Join the fun at Studio Movie Grill (SMG), located at 8954 S. Broadway Ave., Tyler. Tickets are available at the door and at studiomoviegrill.com. SMG offers box office hits as well as special screenings. These include:
Classics Family Favorites
Relive your favorites on the big screen with these summer family favorites. These start at 7:15pm.
June 6th: "Purple Rain"

June 13th: "The Wizard of Oz"

June 20th: "The Neverending Story"

June 27th: The Iron Gate"

July 4th: "Willy Wonka and the Chocolate Factory"
Special Needs Screenings
Family-friendly movies are free for children with special needs and their siblings with adult tickets available for before-noon price. Special Needs Screenings are shown with the lights up and the volume lowered, and children are free to move around, talk, or even dance in the aisles during the movie.
Special Needs Screenings are shown at 11am. Parental guidance is always suggested. The scheduled movies are:
June 2nd: "Solo: A Star Wars Story"

June 23rd: "The Incredibles 2"

June 30th: "Jurassic World: Fallen Kingdom"
Classic Comedies
Relive your favorites on the big screen with our SMG Classics series! Have some laughs this summer with these comedy classics all at 7:15pm.
July 11th: "The Hangover"

July 18th: "Blazing Saddles"

July 25th: "National Lampoon's Vacation"

August 1st: "Risky Business"
Children's Summer Series
SMG's Children's Summer Series offers a budget-friendly entertainment option for families, summer camps, and weekday programs to escape the summer heat to watch $1 screenings of recent, popular, children films.
May 28th-June 1st: "Flushed Away"

June 4th-8th: "The Book of Life"

June 11th-15th: "How to Train Your Dragon 2"

June 18th-22nd: "Ferdinand"

June 25th-29th: "Captain Underpants"

July 2nd-6th: "The Boss Baby"

July 9th-13th: "Horton Hears a Who"

July 16th-20th: "The Peanuts Movie"

July 23rd-27th: "The Croods"

July 30th-August 3rd: "The Prince of Egypt"

August 6th-10th: "Megamind"

August 13th-17th: "Puss in Boots"

August 20th-24th: "Epic"

August 27th-31st: "Flushed Away"
Big Screen Classics
Fathom Events, Turner Classic Movies and Twentieth Century Fox are celebrating the anniversary of several classic movies this summer.
June 10th (6:45pm), 11th and 13th (6:15pm) – "Scarface"
July 15th and 18th (2pm and 7pm) –  "Big"
Watch Party: Jumanji Double Feature
Join the fun and watch this classic movie back to back this summer! See the 1995 "Jumanji"original and then see the 2017 hit.
June 10th (2pm) and 11th (6:30pm)
June 22nd-23rd: 10th Annual Tyler Coin Show
For more events and to add your events for free, go to EGuideMagazine.com/calendar.
June 22nd-23rd – 10th Annual Tyler Coin Show
will be held at Harvey Convention Center, 2000 W. Front St., Tyler. Friday, June 22nd the show will be 12 noon-5pm and Saturday, June 23rd 9am-5pm. There will be coins, currency, tokens, gold and silver on over 50 tables. They will do verbal appraisals and there will be door prizes, educational displays, and more. For more info call (903)570-3136 or email
ucce@hotmail.com
.
July 4th (8am-11pm) – Smith County Freedom Ride and Festival 2018 – This free event will feature fireworks, hotdogs, drinks, watermelons, kids, pets, hot-rods and motorcycles, and there is no better way to celebrate the 4th of July on a Wednesday! Come out, celebrate our freedom, and honor all those who serve at this Independence Day festival and ride. Downtown businesses will be open to the public. Public will vote on "Smith County Most Patriotic Ride" and "Smith County Most Patriotic Hotrod" from 12 noon-4pm. The Independence Day Ride will begin at 5pm to the clubhouse to the free firework show at dark. Everyone in the community is welcome to join in on the fun. For more info go to facebook.com/events/129556567877651.
July 29th (12:30-4:30pm) – Bridal Expo with East Texas Bride
focuses exhibitors, bridal fashion presentations, grand prizes, and fabulous fun. This is sponsored by All American Party & Tent Rentals, Complete Weddings & Events East Texas, and Fantasy & Fairytale Floral Designs. There will be grand prize giveaways that include The Landing at Joshua Farms offering a fabulous Saturday Package valued at $4500; Bella Sera Ranch offering a Friday DIY package for 150 guests valued at $2695 (excludes December); Old Omen Guest House "Event Day Free" for 150 guests; Eagle's Bluff $1800 venue package; Venue 31 Events $1,000 in event rentals; Fantasy & Fairytale Floral Designs offering Floral Package valued at $1,000; Complete East Texas Weddings & Events offering DJ, Video, and Photography Packages; Lisa Gallant Photography Package valued at $1,200; Simply Beautiful Flowers & More a $500 Floral Package; Nichole Beth Photography $500 Bridal Session; The Barn at the Silver Spur Cabin overnight stay. Don't miss this wonderful summer bridal event. Register for reduced tickets for $8 online and secure your bride bag and your Symbolize It gift card. Tickets at the door are $10. This will be held at Harvey COnvention Center, 2000 W. Front St., Tyler.
Ongoing Events
Hit the Bricks: 2nd Saturday Downtown Tyler (Second Saturday of each month, 12 noon-10pm) –
Get out and about on and off the square where Downtown businesses will be offering fun events all day long. There is free parking in the Fair parking garage. Rain or shine, Downtown Tyler will be the place to be every second Saturday. For more info and a full list of events go to
visittyler.com/secondsaturday
or find Hit the Bricks on Facebook. Dates are: May 12th, June 9th, July 14th, August 11th, September 8th, October 13th, November 10th, and December 8th.
Canton First Monday Trade Days Market
is held Thursday-Sundays. What started more than a century ago as a flea market has become home to some of the most exciting, cutting-edge home furnishings, antiques, and collectibles that can be found anywhere. For more info call (903)567-6556 or go to
firstmondaycanton.com
. Dates are: May 3rd-6th, May 31st-June 3rd, June 28th-July 1st, August 2nd-5th, August 30th-September 2nd, September 27th-30th, November 1st-4th, November 29th-December 2nd.
Free Yoga Saturday
(9am-12:30pm) – Every 3rd Saturday of the month, beFree offers a free day of yoga. You don't have to sign up ahead of time but you can if you'd like to, and there are no catches – just free yoga with the beFree instructors in their beautiful and healing studio space. Check the schedule to choose any class on that day that you will most enjoy at befreeyogatyler.com. beFree Yoga is located at 212 Old Grande Blvd., Tyler, (903)630-6142,
befreeyogatyler.com
.
Every 4th Thursday, April 26th, May 24th, June 28th (6-10pm) – Geek World Paint Night –
With all the excitement around games requiring models, Geek World has had a few of the communities best painters offer to lead a free painting night the 4th Thursday of every month. Bring your painting projects and get your questions answered plus learn some new tricks and techniques. This is free to attend and all painting supplies will be 10% off during the event and 20% off special orders. Geek World is located at 410 WSW Loop 323, Tyler, (903)363-9751,
geekworldconsignment@gmail.com
. Geek World also offers nightly tournaments, game nights, all day Commander games, Friday night magic, and many pre-release sneak peek events.
A Rock 'n Roll Summer of CESSE Fun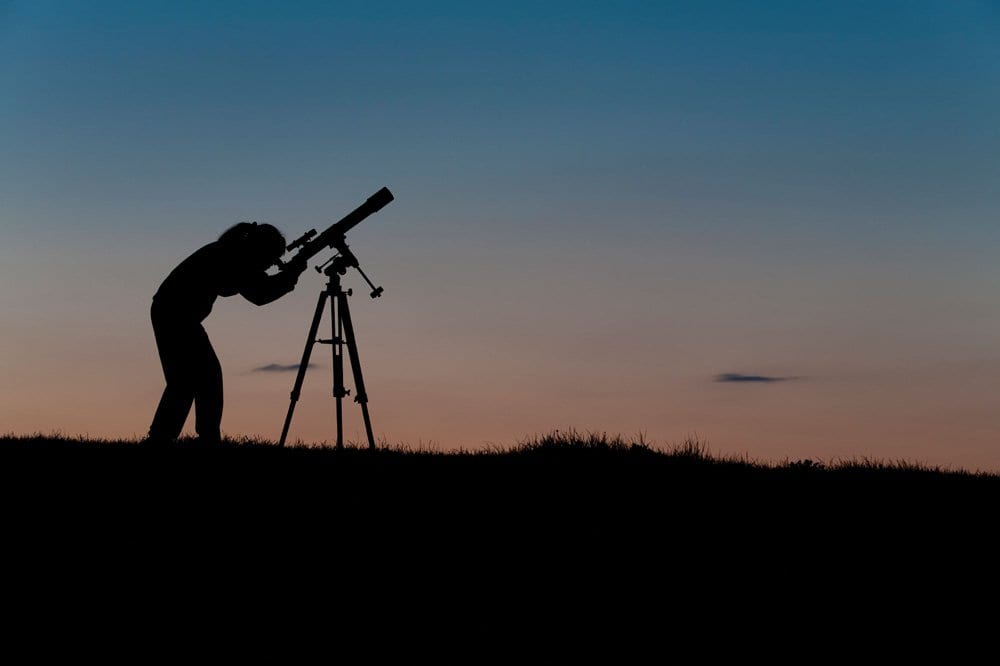 Visitors of the Center for Earth & Space Science Education (CESSE) at Tyler Junior College will have a lot of fun this month.
Most shows offer tickets for $5. Tickets for All Day passes are $12 for adults and $9 for students, children, and senior citizens. Exhibit only tickets are $3. Tickets can be purchased at sciencecenter.tjc.edu.
CESSE is open Tuesday-Friday 9:30am-4:30pm, and Saturday 10am-4:30pm. CESSE is located on the Tyler Junior College campus at 1411 E. Lake St., Tyler.
Rock 'n Roll Saturday
Rock 'n Roll Saturday is fun for the entire family! Two shows will be presented. June 16th "SpacePark360" will be shown at 7pm and "Rock on Demand" at 8pm. July 21st and August 18th the two shows will be shown again.
"SpacePark360" takes audiences on a wild, immersive ride through the solar system, recreating the experience of amusement park thrill rides – roller coasters, pendulums, inverters, and more. Seen from the rider's perspective, "SpacePark360" combines full dome technology with thrill rides to create a heart-pounding experience.
"Rock on Demand" fills the entire 40-foot domed theater with vibrant graphics, completely enveloping visitors in a 360-degree view while the 16,000-watt, digital surround sound system plays rock hits ranging from the Beatles and Rolling Stones to The Doors and Aerosmith.
Tickets are $5 for each show. This is fun for the entire family!
Dome Shows
CESSE offers a variety of Dome Shows. Call for availability in the event field trips may have been scheduled. Daily show schedules are:
10am – Children's Show

11am – "SpacePark360"

12 noon – "National Parks Adventure"

1pm – "Dream Big: Engineering Our World"

2pm – "Extreme Weather"

3pm – "Space Next"

4pm – "Moons: Worlds of Mystery"
New this month is "Extreme Weather." Weather has always been one of the most dynamic and complex forces shaping our planet, but now it's intensifying in varied and complex ways. "Extreme Weather" takes us to the front lines where few have gone. Among the melting tidewater glaciers of Alaska, National Geographic Emerging Explorer Dr. Erin Pettit leads a young team of researchers into the splash zone at the face of Dawes Glacier aboard a boat custom-designed to get as close as possible to the calving ice. Using a variety of instruments, her team works to measure the rate of melting to help build a more accurate model of global ocean level rise.
A FREE Star Party Saturday
June 2nd (ongoing the first Saturday of each month), you can see a Star Party in a live presentation in CESSE's 40-foot planetarium dome. This is a unique opportunity for families to view the beautiful heavens of east Texas. Best of all, it is completely FREE!
Learn all about the stars, the planets, and the constellations as you take a tour of the night sky and travel to distant planets and beyond. There will also be a TJC astronomy professor with telescopes set up outside (weather permitting) for you to gaze at the astronomical objects with your own eyes until 10pm.
Live Sky shows will be at 8pm, 8:30pm, and 9pm. Telescope viewing will be 8-10pm.