The Apple Didn't Fall Far From The Tree
Sean Berry: The Apple Didn't Fall Far From The Tree
By Johnny Griffith
When he walks up on the stage, Sean Berry looks like he would be more at home chasing quarterbacks on a football field than standing in front of a microphone holding a guitar.
Then he starts to sing and the soulful raspy voice combined and the nimble guitar work, lets you know he is right where he was meant to be.
Born in 1994 to country music performers and raised in Athens, Georgia, Sean grew up playing football, hunting, fishing, and living on a farm. From the time he was born until around 4 years old, he was constantly on the road with his parents, touring. In fact so much of his early years were spent on the road around music, he remembers stepping off the tour bus as a child at his home and not realizing that this was actually his home!
Berry was a stand up football player, winning several awards in the process, but also took chorus in high school, which went a long way towards refining the natural talent already there.
After a couple of years of college, the music bug finally grabbed complete control of Sean, and he moved to Nashville to pursue a career in music. Several years later, fate and circumstances did what they do best, and now Sean calls East Texas home; he plays regularly in venues around the region. We caught up to him this month to talk about his background, his music, and what brought him to East Texas.
Johnny: When did you first show an interest in music?
Sean: Growing up in a music family, I've always had a love for music. However, I never felt pressured to be a musician. My parents wanted me to play sports and do whatever I wanted. They were extremely supportive through all my endeavors. My music journey started when I was in 6th grade. My father had bought me a Fender Stratocaster and started to teach me some basics. Soon after that I began taking lessons at a local studio called the School of Rock. It was there where I really fell in love with 70's and 80's rock n' roll. I was a huge Boston fan because of their heavy guitar sound. I originally wanted to just be a lead guitarist.
Johnny: You came from a family full of musicians. How did that influence your path in music?
Sean: With my father being a big name in country music during the 90's, you would think I grew up listening to a lot of country music. That wasn't the case. I listened to a lot of rock n' roll and southern rock because that's what my dad loved. Boston, Styx, Journey, Lynard Skynard, Marshall Tucker Band, Allman Brothers, Doobie Brothers, and many more were huge influences. I never listened to a ton of country music until the last 5 years. Now my playlist consist of a lot of classic country: George Jones, Strait, Waylon Jennings, Willie Nelson, Hank Jr., etc. I also listen to singer/songwriters like John Denver, Jason Isbell, and then of course, a ton of Texas country.
Johnny: When did you decide this life was something you had an interest in pursuing?
Sean: I've always loved music and thought it would be cool to do for a living but I never really believed I could make that happen until I moved to Nashville. That's where I really began to hone in on my own writing style and perfect my craft as an artist.
Johnny: Speaking of Nashville, how was that experience and what lessons did you come away with that you still use today?
Sean: Nashville was awesome. I love that town. I got to meet and write with a lot of incredible people during my time there. I learned a lot about myself as a writer. The main thing I took away from being there is to stay creative. Think outside the box. Be original.
Johnny: Your bio says you met your wife while on a trip to Texas playing a gig. Tell us a little about how that went down.
Sean: I was actually opening for my dad at the Belcher Center in Longview and my wife's entire family was there and she was at home babysitting her brother and cousins. My mother in law, and now Aunt, were sending Kayla pictures of me on stage saying, "We found your soulmate… we found your husband." Kayla's aunt came up to me after the show and asked how old I was, if I had a CD, and if I was single. She then proceeded to show me a picture of Kayla. I was blown away. Usually I tell people I have a girlfriend simply for the fact that you meet some "out there" people on the road but for whatever reason I told them I was single. Later that night I had a follow on my Instagram page and it was her. I followed her back and sent her a message saying that I met her family and that they had nothing but good things to say about her. We exchanged phone numbers and talked everyday for three weeks. February 13th, I flew to DFW, she picked me up, and I immediately knew that I was going to marry her. That's a pretty terrifying feeling for a 20 year old! Nine months later I moved to Texas. We were married December 31, 2016.
Johnny: Has the move to Texas changed the way you approach your music?
Sean: I wouldn't say its changed my approach. I definitely have a new found love for Texas country. I just write what I like and what I feel. That's what I've always done and it just happens to resonate with Texas country. I've never been one to write the "mainstream sound,"…not that I think it's bad, it's just not me.
Johnny: How would you describe your current style?
Sean: My music style is a reflection of my southern family roots. I grew up on a dirt road in an educated, rural town outside Athens, Georgia. My Dad is a singer songwriter and my Mom a back up singer. I was taught to enjoy all kinds of music, loved by my parents, never lacked for anything, and taught how to appreciate simplicity and God's nature. My music is home grown.
Johnny: How much of your set is typically originals versus cover tunes?
Sean: I would say it's pretty even. I try to play covers that will get people's attention, and then play originals when they are really into it and listening.
Johnny: Where do you typically draw inspiration from for your writing?
Sean: Everyday life. It could be a sign on the road, the trees blowing, a fire burning, something I see on TV, the loving touch of my wife. To be a good songwriter, which I don't claim to be, you have to be able
to see the beauty and rawness in everything. See something, break it down, describe it. The inspiration for my song "Wildfire" came from sitting around a fire at my in-laws. I sat there looking at this fire burning and I thought about how beautiful fire is too look at and watch, but also how destructive it can be. I took that thought and turned it into how a toxic relationship can destroy you, just like a wildfire.
Johnny: Obviously with your background and path, you've played a lot of shows and made a lot of memories along the way. We're going to assume meeting your future wife would be your best memory from a show…what would you say your second best memory on the journey has been so far?
Sean: I had the opportunity to play guitar with my Dad at the Grand Ole Opry in Nashville, Tennessee. I didn't sing or even say a word into a microphone, but I got to stand on a stage where so many legends stood, and play music to a sold out crowd. That is one of the highlights of my life so far.
Johnny: What's on the agenda for 2018? Big shows, new recordings?
Sean: I'll be recording a new record in the next few months. I'm beyond excited to get new fresh music out to people. I really believe this record will open a lot of doors for me as an artist and get me into some bigger venues with bigger audiences.
Johnny: Where can people catch you live over the next couple of months?
Sean: The Central Station in Gladewater, Open Range in Gilmer, and various other places in East Texas. I'm also booking a few dates in February/March for full band shows. That will definitely be one to see. Full band gigs are awesome because the show is completely different than an acoustic set.
For more information on Sean Berry and upcoming shows: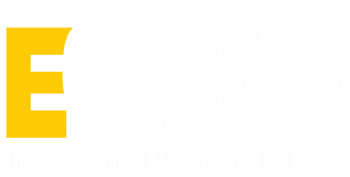 Koe Wetzel, Flatland Cavalry, Parker McCollum in Concert
Upcoming Concerts
February 2nd (8pm) – Zane Williams with Push Water will be at Love & War in Lindale. Tickets are available at outhousetickets.com. Tickets are $15 for general admission and $32 VIP.
February 3rd (7:30pm) – Take 6 and Manhattan Transfer will be in concert. Combining forces for the first time, the two groups boast a remarkable 20 Grammy Awards and a range of styles that covers nearly every genre of popular music; from jazz to swing, from gospel to R&B. Belcher Performance Center at LeTourneau University is located at 2100 S. Mobberly, Longview,  (903)233-3080 or go to belchercenter.com.
February 9th (8pm) – Max Stallings will be at Coach's & Cowboys. Tickets are available at wildtexastickets.com.
February 16th (8pm) – Koe Wetzel will be at Coach's & Cowboys. Tickets are availableatwildtexastickets.com.
February 17th (8:30pm) – Curtis Grimes will be at Moore's Store in Ben Wheeler. Tickets are available at the door.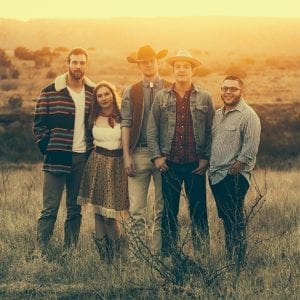 February 23rd (8pm) – Flatland Cavalry will be at Coach's & Cowboys. Tickets are available at wildtexastickets.com.
February 24th (8pm) – Monte Montgomery in Concert – One of East Texas favorite artists, Liberty is thrilled to have back Monte Montgomery in concert. He has recently released his new album "Dragonfly" and is currently touring. Tickets start at $15. Liberty Hall is located at 103 E. Erwin St., Tyler. Tickets are available at libertytyler.com.
March 3rd (8pm) – Broken Valor w/ Panik Device, Victims Of Sanity will be in concert at Click's Live. Tickets are available at the door with proper ID.
March 10th (8pm) – Shooter Jennings – Shooter Jennings is an American singer-songwriter active mainly in the outlaw country music and Southern rock genres. He is the son of country music legend Waylon Jennings. Tickets range from $35 -$45. Liberty Hall is located at 103 E. Erwin St., Tyler. Tickets are available at libertytyler.com.
March 16th (8pm) – Parker McCollum will be at Coach's & Cowboys. Tickets are available at wildtexastickets.com.
March 24th (8pm) – Bibeau Record Release Party & Concert – will be held at Click's Live. Tickets are available at the door with proper ID.
April 21st – Bowling For Soup at Clicks Live (8pm) – American pop-punk band Bowling For Soup emerged in Wichita Falls, Texas in 1994, but have since relocated to Denton Texas. Tickets are on sale at the door for $19, and may be purchased in advanced online for $15 at etix.com.
Feb. 17th: Birding Tour & Hike at Tyler State Park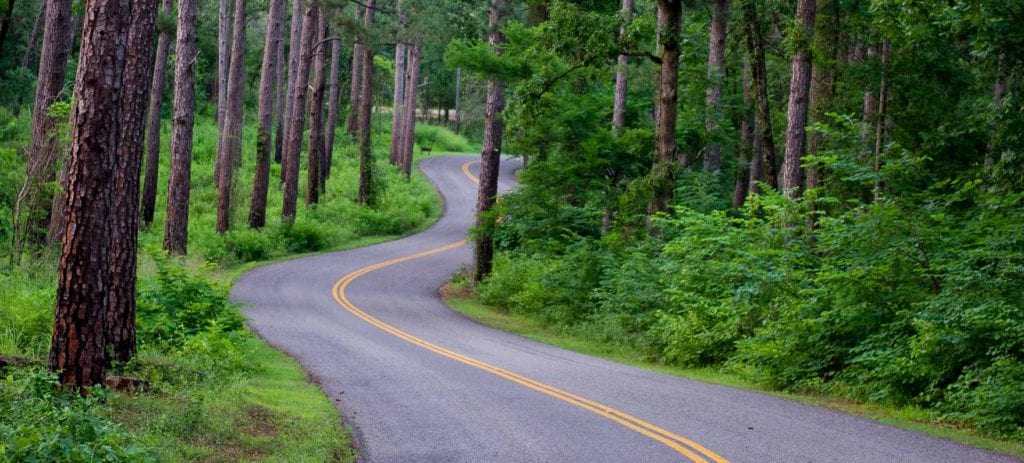 Tyler State Park Offers Outdoor Winter Fun
At Tyler State Park, you can boat, fish, swim in the lake, hike, mountain bike, picnic, geocache, camp, bird watch and study nature. It is located at 789 Park Road 16, Tyler. All events are free with fee paid for admission into the park. Adults are $6 daily, and children 12 years and under are free. For more info go to tpwd.texas.gov/state-parks/tyler or call (903)597-5338. Tyler State Park offers several events this month.
February 3rd (10-11:30am) – Dutch Oven Cooking: History in a Black Pot – The simple black pot tells the story of America. Learn the basics of the fine art of historic camp cooking with cast iron! Warning: you will be hooked!
February 3rd (2-4pm) – Backcountry Hike Series – Escape into the forest with a backcountry hike for a 2.5 mile moderate hike.
February 10th (10-11am) – Woodpeckers! – Take a walk through the forest and find as many of Tyler State Park's seven woodpecker species as possible.
February 10th (2-4pm) – CCC Lakeshore Hike – Join in for a 2-mile hike and experience the legacy of Tyler State Park. Learn the story of the young men, the Civilian Conservation Corps, that built the park and become a part of their legacy. Meet at the Silver Canoe Park Store.
February 17th (8-10:30am) – Tyler State Park Birding Tour – Travel into the park to find birds, observe them in the wild, and add them to your lists. Recommended for ages 7 and up.
February 17th (10:30-11:30am) – Birding 101: Introduction to Birding – Learn how to identify birds by sight and sound for a ½ mile walk. Recommended for all ages.
February 17th (2-3pm) Backyard Birding – Learn how to attract birds and other wildlife by wildscaping, feeding, and providing homes for our feathered friends.
Lucille O'Neal, February 28th

Keynote Speaker at 2018 Transforming Lives
The Inaugural Transforming Lives Luncheon, benefiting East Texas Cornerstone Assistance Network, will feature keynote speaker Lucille O'Neal, who will lead a message of "Walk Like You Have Somewhere To Go: Reclaiming Courage & Direction in Life."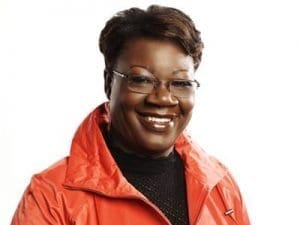 The event starts at 11:30am and will conclude after the luncheon at 1pm. Lucille is the mother of Shaquille O'Neal. She may be the mother of one of the greatest athletes of all time but Lucille O'Neal is much more than just "Shaquille O'Neal's mom." Acquainted early in life with turmoil, O'Neal's circumstances shaped her perspective, strengthening her to overcome the challenges she would later encounter. She has endured poverty, rejection, abuse, addiction, and the illness of a child, yet today her faith and compassion for others is stronger than ever.
Proceeds benefit Cornerstone Assistance Network, which  partners, in Christian love, with churches, businesses, and non-profits to assist people in poverty with life transformation.
Tickets are $35 and can be purchased at classy.org/tyler/events/transforming-lives-luncheon/e147226, or by emailing megan@etcornerstone.org. This will be held at Green Acres Crosswalk Center, 1607 Troup Hwy., Tyler.