The East Texas Food Bank: Fighting Hunger, Feeding Hope

Written and Photographed by Barbara King
The rafters are piled high with food in the 75,000 square foot warehouse, ready for distribution throughout East Texas to those in need. Since 1988, the East Texas Food Bank has been the crucial conduit for the distribution of donated and purchased food to more than 200 partner agencies located throughout a 26-county service area.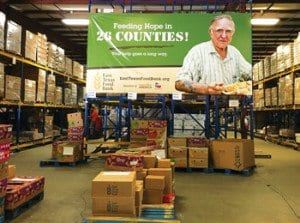 The statistics may be staggering to some; the East Texas Food Bank provided 18,500 meals to East Texans in 2015, serving 252,900 clients. As Chief Executive Officer Dennis Cullinane explains, "Families struggle and can face unexpected bills and hardships. We provide a safety net and assist in helping provide fresh, high quality nutritious foods." Cullinane added that one of the main issues arising in their mission is the intersection of hunger and health. "Families that are struggling to stretch a dollar tend to gravitate towards inexpensive food items that are rich in calories, but poor in nutritional value. These choices can lead to increased health complications such as obesity, high blood pressure, and diabetes."
The nutritious mix of product lining their shelves comes from a variety of sources including private donations from local and national manufacturers, distributors and grocers, farmers and food drives. The Food Bank works alongside 144 food pantries and 25 soup kitchens or on-site feeding programs.
The food is collected in many shapes and sizes, and a large part of the distribution involves the sorting and packing of anything that arrives in bulk form. On any given day you will see scores of volunteers in the warehouse, sorting, packing, and helping get the orders ready for distribution.
Rosann Blood, a longtime volunteer at the East Texas Food Bank for over 20 years, originally came with a church group, but now comes on her own to help make a difference. "I love to volunteer here and knowing it helps someone else be happy and healthy keeps me coming back." Today she is bagging large quantities of pasta, and she says every time she comes, she helps with another needed project.
Karolyn Davis, Communications Director says, "Our success is built from the support of the East Texas community through a variety of ways such as time, donations, and food. We have over 10,000 volunteers a year come through our doors to help support our mission for a hunger-free East Texas." All volunteers are accepted as young as the age of six (with some adult supervision.) Volunteers are welcome Monday through Thursday from 8:30am-12 noon, 1-4:30pm and from 5:30-8:30pm. Fridays are reserved for groups, and all requests can be made on the website with an online application at www.easttexasfoodbank.org.
The Tyler Junior College baseball team of 35 players and 3 coaches recently spent a morning bagging six pallets (40,000 pounds) of rotini pasta for distribution which will feed 33,750 folks in need. Head Baseball Coach Doug Wren said, "The team likes to try to volunteer every January before the season starts. The team learns that life is not all about baseball; it's a teamwork project that impacts a lot of people in our community in a short amount of time."
The East Texas Food Bank does so much more to support our community through programs which benefit a wide variety of people. Partnering with the Smith County Sheriff's Office and the Smith County Agricultural Extension office and the Flint Baptist Church, they operate two gardens on a combined ten acres of land. The Backpack program provides nutritious meals to low-income children who participate in school meal programs but face hunger on the weekends. Thanks to the BackPack program, during the 2014-2015 school year, the East Texas Food Bank provided more than 36,000 meals and nearly 129,000 snacks to needy school age children.
The summer food program provides free breakfasts and lunches to children who are at-risk of going hungry over the summer months. The Food Bank also partners with programs such as Meals on Wheels to assist seniors who receive meal assistance during the week, but also need help to avoid going hungry on the weekends. The Senior Servings program helps fill this gap.
The East Texas Food Bank also runs mobile pantries with their fleet of trucks, distributing food to clients in areas where there may not be an existing partner agency.
One of the main priorities of the Food Bank is to "educate and enlighten individuals about healthier, more economical food choices," said Davis. "It may be surprising to some, but if you go to a grocery store, the exterior of the store with fresh produce and meats is where you should shop; the interior is full of packaged, inexpensive fillers that are not high in nutritional value." The East Texas Food Bank provides nutrition classes that teach low-income individuals the basics of food budgeting and good eating habits.
As part of their Outreach program, the East Texas Food Bank encourages clients to utilize all resources available to them, such as federal and state nutrition programs, especially the Supplemental Nutrition Assistance Program (SNAP). "In 2015, we helped more than 2,000 individuals submit SNAP applications," Davis said.
"Individuals and corporations that make gifts to the East Texas Food Bank can be assured that 95 cents out of every dollar goes directly to programs and services," explained Davis. "We encourage people to get involved at any level that is comfortable for them, including volunteering on site, hosting a food drive, or giving a donation through our secure website."
See how you can make a difference in the lives of East Texans, visit the East Texas Food Bank website at www.easttexasfoodbank.org, call (903)597-3663, or visit them at www.facebook.com/EastTexasFoodBank.
The East Texas Food Bank is located at 3201 Robertson Road in Tyler.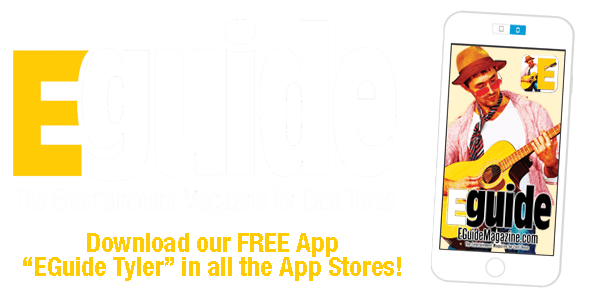 April 25th-28th: "Hamlet" on Stage at TJC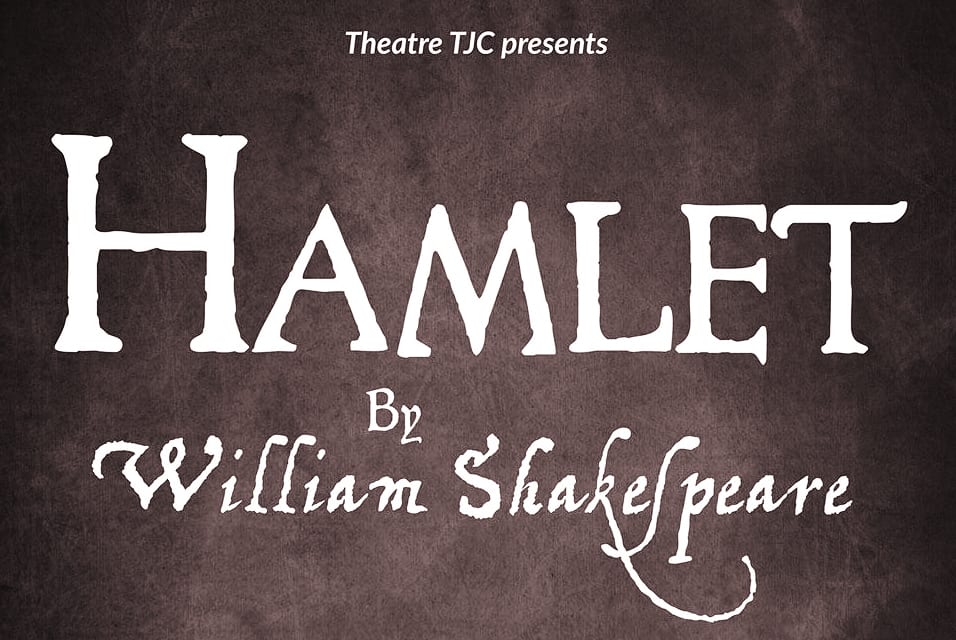 'Hamlet' to be Theatre TJC's final production of the season
Theatre TJC will close its 2017-18 season with William Shakespeare's searing story of murder and revenge, "Hamlet."
Show times are 7:30 p.m. Wednesday-Saturday, April 25-28, with a 2 p.m. matinee on Saturday, April 28, in Jean Browne Theatre.
Tickets go on sale Wednesday, April 18. Admission is $10 for adults, $5 for seniors and students, and free with a valid TJC ID. Box office hours are noon-6 p.m. weekdays through the run on the show. For reservations, call 903-510-2212.
The production is under the direction of Denise Weatherly-Green.
Long considered one of The Bard's best plays, "Hamlet" is the tale of a Danish prince tormented by despair, insanity and a drive for vengeance. The play has been inspiring the minds and exhausting the hearts of theater-goers and readers alike for centuries.
Cast includes: Hamlet – Sean-Riley Cunningham, Tyler; King Claudius – Bryce Neel, Troup; Queen Gertrude – Nicki Dempsey, Tyler; Old Hamlet's Ghost – Stone French, Whitehouse; Polonius – J.W. McFarland, Bullard; Ophelia – Bailey Patton, Mansfield; Laertes – Gerardo Carreon, Matamoros, Mexico; Horatio – Walker Delk, Tyler; Rosencrantz – Bryson Chalk, Big Sandy; Guildenstern – Iliana Herrera, Tyler; Marcellus – Mar'Quise Johnson, Oceanside, California; Barnardo – Colin Thomas, Frisco; Francisco – William Clark, Whitehouse; First Player – King, Levi Hawkins, Hughes Springs; Second Player – Queen, Savannah Williams, Tyler; Third Player – Trey Frosch, Kaufman; Clown 1 – Joey Herrera, Katy; and Clown 2 – Rita Roman, Quitman.
Crew includes: stage manager – Tate Bivens, Paris; assistant stage manager – Grace Luttrell, New Diana; director's assistant – Ellie Hudson, Tyler; and sound design – Katlyn Lamar – Canton.
The production is part of TJC's fourth annual Arts Festival, a month-long celebration of exhibits and performances by TJC students, faculty and staff. For a complete list of events, go to www.tjc.edu/ArtsFestival.
Art in the Garden April 28th at the Rose Garden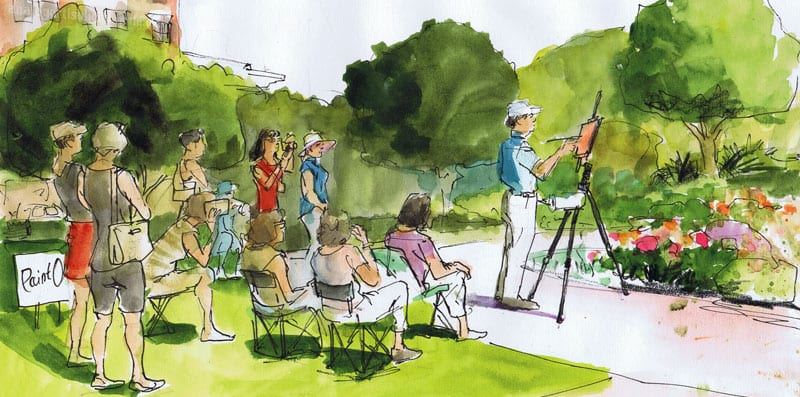 April 28th (11am-2pm) – 12th Annual Art in the Garde
n
The Tyler Parks and Recreation Department invites you to come paint or draw with us in the Tyler Rose Garden, 420 Rose Park Dr., Tyler.
Join local artists of all ages to paint. Bring your paints, any medium (paper or canvas) and an easel and create a masterpiece. Non-painters are welcome to view the garden and the artists at work.
A display of artwork will be shown in the exhibit area.
This is free to the public. Light refreshments will be served in the Rose Garden Center.
Art instructors are welcome to bring their students of any age.
For more info call (903)531-1214.
Kane Brown at TJC in Concert April 25th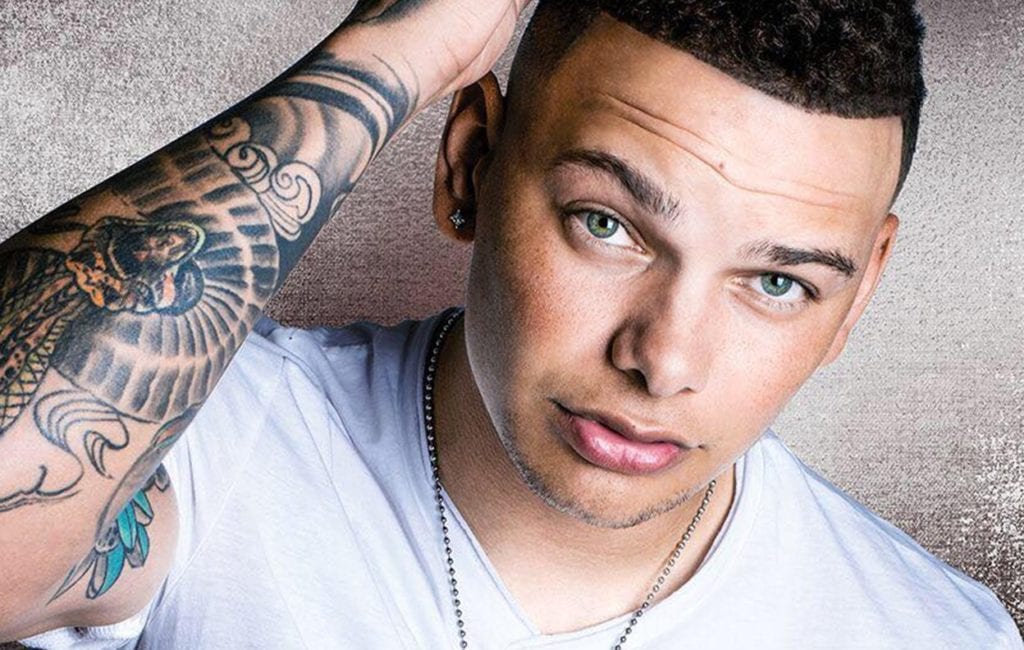 Rising country star Kane Brown will headline TJC's annual Spring Fling on Wednesday, April 25, on the Intramural Field on the TJC main campus.
Gates open at 6 p.m., and Lindale artist Chris Colston will open the show at 7 p.m., followed by Brown.
Admission is $30 for community general admission and $10 for TJC students. Seating is lawn-style, so lawn chairs and blankets are recommended. Tickets can be purchased by going to www.tjc.edu/events and clicking the April 25 Spring Fling link.
In case of inclement weather, the event will be held in Wagstaff Gymnasium.
About Kane Brown
Breakthrough artist Kane Brown is climbing the charts with the RIAA Gold-certified "Heaven," the newest single from his self-titled Gold debut, which stands as country's #1 best-selling new-artist album debut since 2014.
With a robust, devoted fan base of over 3.5 million social subscribers, the RCA Records/Zone 4 recording artist has garnered over 320 million on-demand streams and over 100 million YouTube and Vevo views. Released in December 2016, Kane Brown debuted at #1 on Billboard's Top Country Albums and Top 10 on the Billboard 200 all-genre chart and became the #4 best-selling new-artist album debut of 2016, in any genre. Kane Brown Deluxe Edition—a 15-song edition of his self-titled album—released in October of 2017, debuting at #1 on Billboard's Top Country Albums and Top 5 on the Billboard 200.
Brown became the first artist ever to be #1 on Billboard's five main country charts simultaneously, including Top Country Albums; Country Digital Song Sales (with the #1 debuting "Heaven"); and Country Airplay, Hot Country Songs, and Country Streaming Songs (with the Double-Platinum smash "What Ifs" featuring Lauren Alaina, which also ranks as the #1 most-streamed country song of 2018). Brown earlier made chart history with the highest-debuting country EP of the Nielsen SoundScan era—2016's Chapter 1—which featured the Platinum-certified "Used to Love You Sober," the video for which earned a CMT Music Awards Breakthrough Video nomination. A past ACM Awards nominee as New Male Vocalist of the Year, the 24-year-old singer/songwriter has been the subject of press features in such outlets as The New York Times, The Washington Post, USA Today, Billboard, People, US Weekly, Seventeen, Cosmopolitan, HITS, and Rolling Stone. Among his extensive TV appearances are NBC's "Today" and "Late Night with Seth Meyers," the nationally syndicated "Ellen" and "Entertainment Tonight," CBS' "Academy of Country Music Awards," "Conan" (TBS), a 2017 "CMA Awards" (ABC) performance of "Heaven South" with Brad Paisley, the national debut of "Heaven" on ABC's "Good Morning America" (December 6 and a New Year's Day encore), performances of "What Ifs" on "Dick Clark's New Year's Rockin' Eve with Ryan Seacrest 2018" (ABC) and the December CBS special "A Home for the Holidays," and a musical guest appearance on ABC's "Jimmy Kimmel Live!" on February 12.
On tour with Jason Aldean in 2017, Brown sold out 92 headline shows of his own with over 141,000 tickets purchased and is currently opening for Chris Young's Losing Sleep tour. Beyond his flourishing music career—and inspired by his personal experiences and a desire to lend his voice as a platform—Brown has partnered with Make Room, the nation's leading organization addressing the rental housing crisis in the United States. Brown has also teamed up with State Farm® as part of the Neighborhood of Good® discussion, encouraging people to make a positive impact in their own neighborhood by finding a volunteer opportunity that's right for them. www.kanebrownmusic.com
Gate opens for The TJC Spring Fling at 6 p.m. on Wednesday, April, 25th. East Texas' own Chris Colston kicks things off, so get there early. Tickets are $10 for TJC students and include free crawfish and $30 for community general admission. There will be food trucks there as well for purchase. Tickets can be purchased here.
And heads up, it's lawn-style seating, so bring a blanket or chair.
For complete details, call 903-510-2797 or email studentlife@tjc.edu.