The Historic Aviation Memorial Museum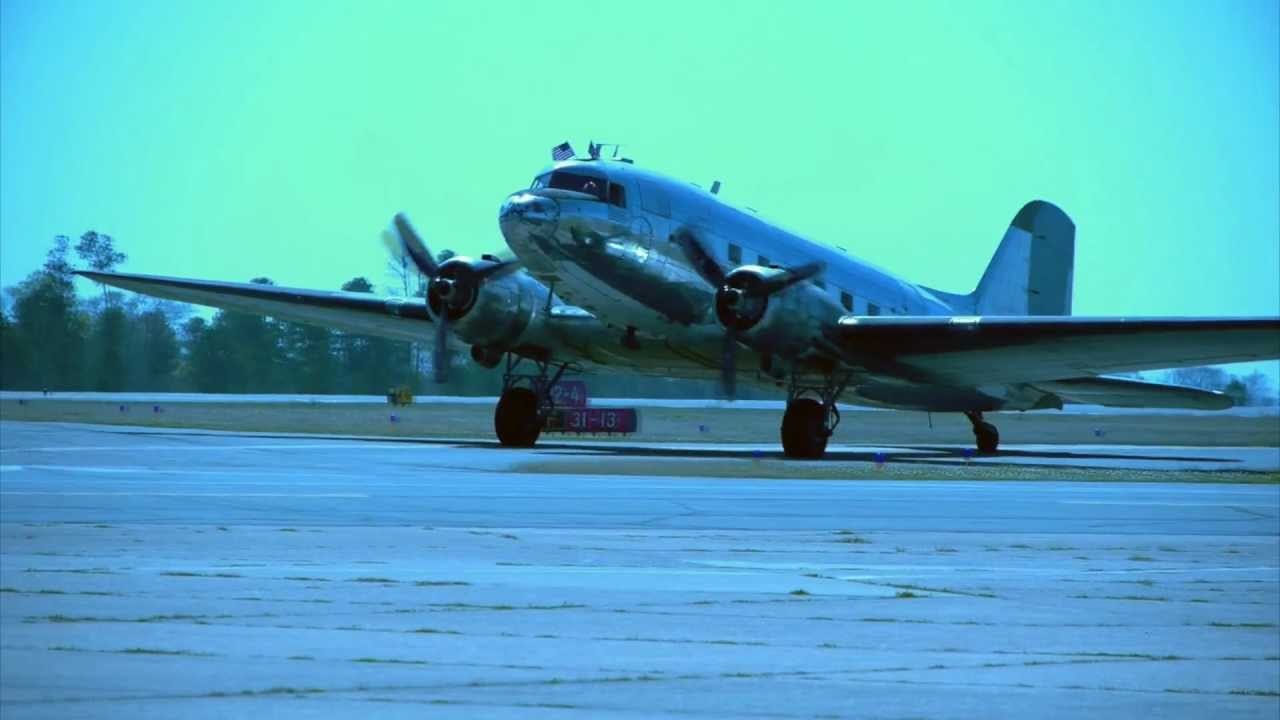 ---
The Largest Collections of Enemy Aircraft Recognition Models in The World
Written and Photographed by Lynn Dark
How often do you hear, "There's nothing to do in Tyler?" How often have you said it? I think we often forget about our local treasures, "because we live here." One such gem can be found at the "old" airport. The Historic Aviation Memorial Museum (HAMM) is located at 150 Airport Drive, inside the old terminal.
HAMM attracts between 8,000 and 10,000 visitors a year, some coming from as far away as Europe. With 7,000 square feet of indoor exhibit space, and 12 airplanes on the tarmac, the museum can easily keep you occupied for hours.
I recently met with Carolyn Verver, president of HAMM's board of directors, in order to learn about the museum and its history. HAMM was founded by a group of Tyler men formerly attached to the Confederate Air Force (now known as the Commemorative Air Force, or CAF), a group committed to preserving historic military aircraft. The Tyler chapter of the CAF was called the Lone Star Wing.
While performing at an airshow in 1984, the group's PBY Catalina crashed, killing seven Tylerites and destroying the aircraft. The remaining members of the group stayed close and eventually decided that even though they no longer had a plane, they had a hangar and a great deal of memorabilia to put in it. The museum opened to the public in 1990, and moved to its current location inside the old terminal building in 2007.
The old hangar is now used for the restoration of aircraft and the storage of excess memorabilia. People have donated so many items to the museum that there is no longer enough space to display it all. Currently, HAMM will only accept donations that are aviation related. In the beginning, they received a great deal of non-aviation war memorabilia, particularly from World War II.
HAMM exhibits document the history of aviation from its beginning to the space age. There are sections devoted to the beginning of flight, World War I, World War II, Korea, Vietnam, the Gulf War, women in aviation, civilian aviation, and the space age. Additionally, there are two flight simulators inside the museum.
One example of items you can see at HAMM is a Nazi flag captured by a Tyler native in battle during World War II. Upon close inspection, you will see three bullet holes and faint blood stains on the flag.
One of HAMM's founding members, Elmer Dixson, was the chief officer of a photo reconnaissance division during World War II. Included in his many contributions to the museum are the before and after photographs of the bombings of Hiroshima and Nagasaki. The only other copies belong to the United States government.
HAMM has one of the largest collections of enemy aircraft recognition models in the world. Both pilots and civilians were trained with these models. Pilots needed to be able to recognize enemy aircraft in the heat of battle and civilians needed to alert authorities if these planes crossed our borders.
The military uniforms of several of the museum's founders are exhibited in various sections of the museum, along with many other military and civilian uniforms. HAMM even has a Russian space suit.
The military aircraft on display just outside the museum are leased from the Navy, Air Force, and Marine Corps. They are all static, meaning that they are not in flying condition. However, the museum is still required to maintain them. These planes are rotated in and out periodically.
Upon entering and exiting the museum, you pass by a very well-stocked gift shop. You can find everything from scale and diecast models, model kits, and puzzles to magnets and dolls. There are t-shirts, sweatshirts, military ball caps, hat pins, books, environmentally friendly shopping bags, and many more items to choose from.
The museum contains a library which is open to anyone interested in aviation research. With its proximity to the new terminal, a convenient meeting room can be rented for a small fee. The lobby also provides a convenient venue for larger events.
HAMM hosts a one week aviation camp for kids from 12 to 14 years old during the summer. This year's camp is tentatively scheduled for July 22nd – July 26th. The cost is $100 and space is limited. Spots are reserved on a first come, first served basis. Education is HAMM's primary goal, but don't think that means it is just for kids. Anyone interested in aviation and its role in military history should definitely check it out.
The cost of admission to HAMM is $5 for an adult, $4 for seniors 65 and over, $3 for teens and $2 for children 6-12. There is no admission fee for children under 6. Group rates are available for parties of 10 or more. Admission for active duty military personnel with ID is free. Memberships are available at $40 for an individual, $75 for a family, and $400 for an individual lifetime membership. Benefits for membership include free admission to most events, discounts in the gift shop, and tax-deductible dues. Volunteer opportunities are available.
HAMM sponsored the air show at Pounds Field in 2011 and there are plans for another air show in 2015. The museum is supported through fundraisers, memberships, donations, and admission fees. The museum operates on a fall-winter and spring-summer schedule. Beginning April 1st, HAMM will be open Tuesday – Saturday from 10am to 5pm and Sunday from 1pm to 5pm.
For more information about HAMM, the aviation camp, or upcoming events, you can visit the aviation museum's website at www.tylerhamm.org, or call (903)526-1945.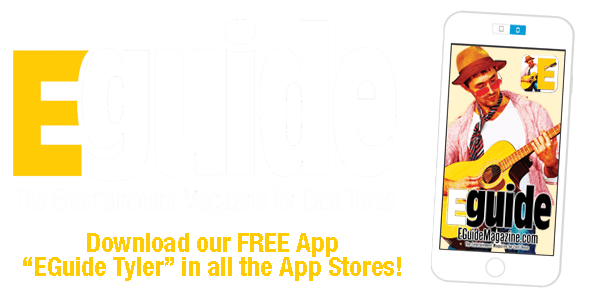 May 19th: "Nut Job 2, Nutty by Nature" Movie Nights at Bergfeld Park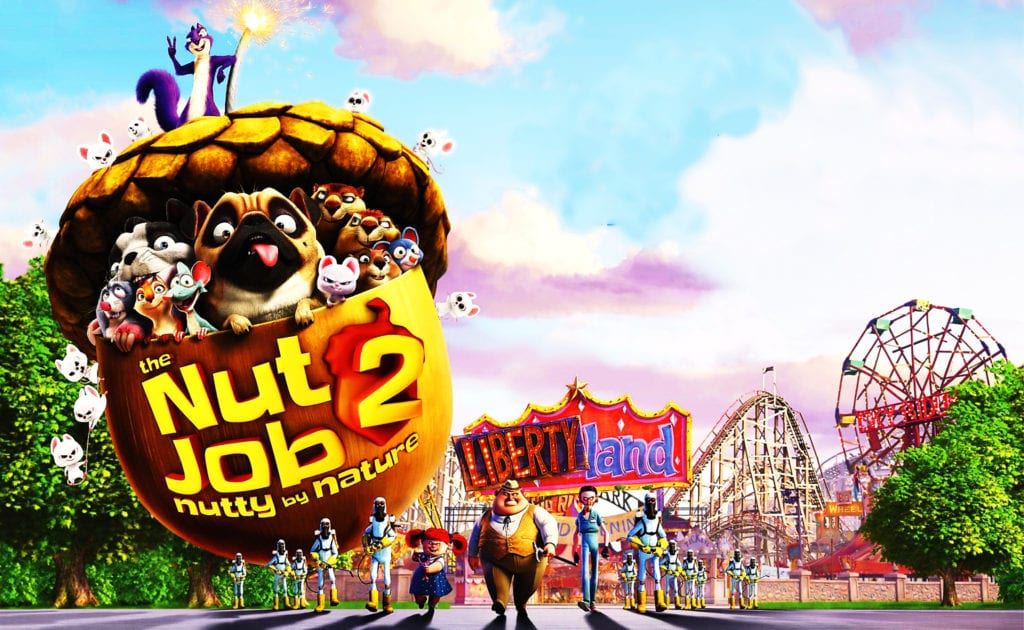 Free Family Movies in the Park
Free family movies kick off this month at the recently remodeled Bergfeld Amphitheater, 1501 S. Broadway, Tyler. Bring a lawn chair if you want or blanket for an evening under the stars. All movies are on Saturdays at 8pm. Admission is free and open to the public.
May 5th – "LaLa Land" Date Night Movie

May 12th – "Emoji Movie"

May 19th – "Nut Job 2, Nutty by Nature"
In case of inclement weather, movies will be rescheduled. For more info call (903)595-7271 or go to cityoftyler.org.
Festival of Fruit: 34th Annual Tomato Fest Saturday, June 9th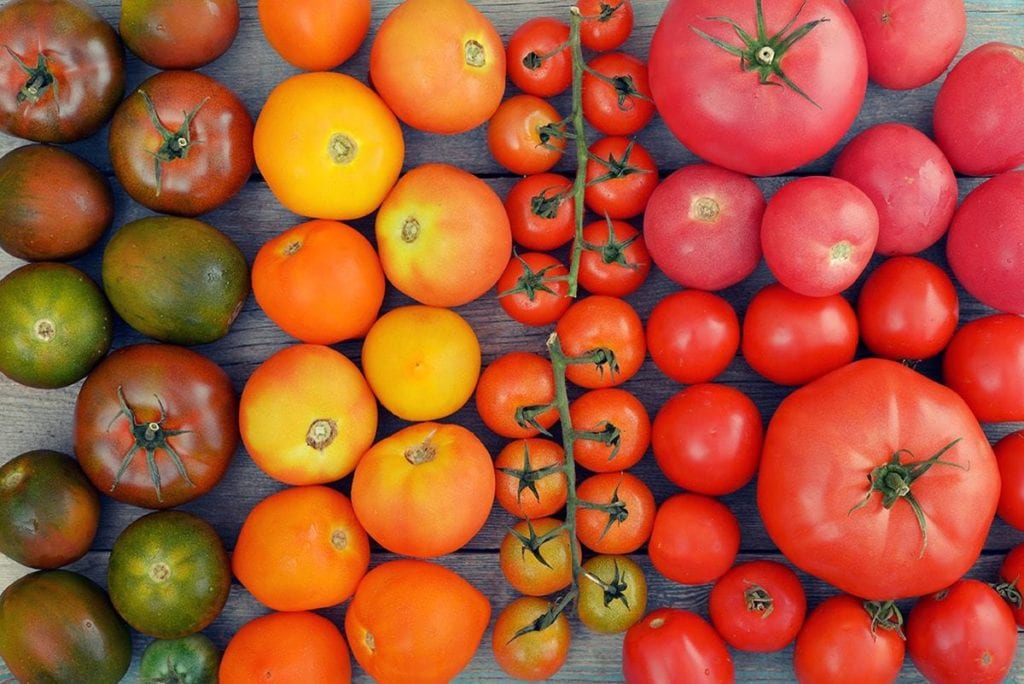 34th Annual Tomato Fest Saturday, June 9
th
Welcome to Jacksonville – home of the best tasting fruit – tomatoes!
Local farmers are busy getting ready for the upcoming 34th Annual Tomato Fest in Jacksonville, Texas by planting acres of the best tastin' tomatoes. Join the celebration Saturday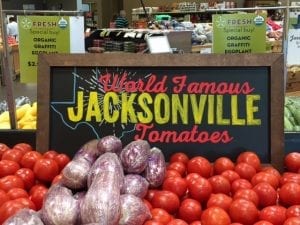 , June 9th in downtown Jacksonville for a BIG day of activities that will be happening all day long. Over 200+ vendors and all kinds of festival food, including the famous fried green tomatoes, Farmers Market, $500 Got Talent Contest, Car Show, Motorcycle Show, Tennis Tournament, Soccer Tournament, Softball Tournament, Entertainment, Kidz Zone, and so much more will cover 5 blocks downtown. Tomato events include Salsa Contest, Tomato Eating and Peeling Contest, Tomato Archery, Tomato Shoot, Best Home Grown Tomato Contest, Tomato Packing Contest and tour the Tomato Shed. Saturday evening, Chili's Street Dance will take place featuring Brian Chance Band and Lady Chazz and the Tramps. 
Activities kick off on Saturday, June 2nd with a 5k run sponsored by All Smiles. Monday, June 4th and Tuesday, June 5th is Family First Clinic's corporate challenge Dodgeball Tournament.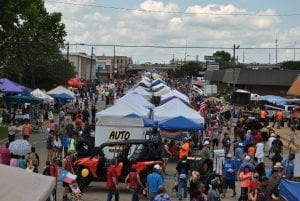 On Wednesday, June 6th, a Gospel Concert sponsored by Whataburger featuring, The Group, will perform at Central Baptist Church. New this year on Thursday, June 8th  is the Farm to Table dinner event that will take place at Castle on the Lake on beautiful Lake Jacksonville and will be catered by Rob Gowin, Sadler's Kitchen & Catering. A 4 Man Scramble takes place at the Cherokee Ranch Golf Club on Friday, June 8th. The final Tomato Fest week celebration ends at Lake Jacksonville with a Ski Show on Sunday, June 10th.
Taste for yourself the best tomatoes and fun festival packed with lots to do for everyone.  For additional information, contact Jacksonville Chamber of Commerce at (903)586-2217, or go to  JacksonvilleTexas.com/Tomato-Fest or Facebook.com/JacksonvilleChamber.
May 20th: Pooches on The Patio!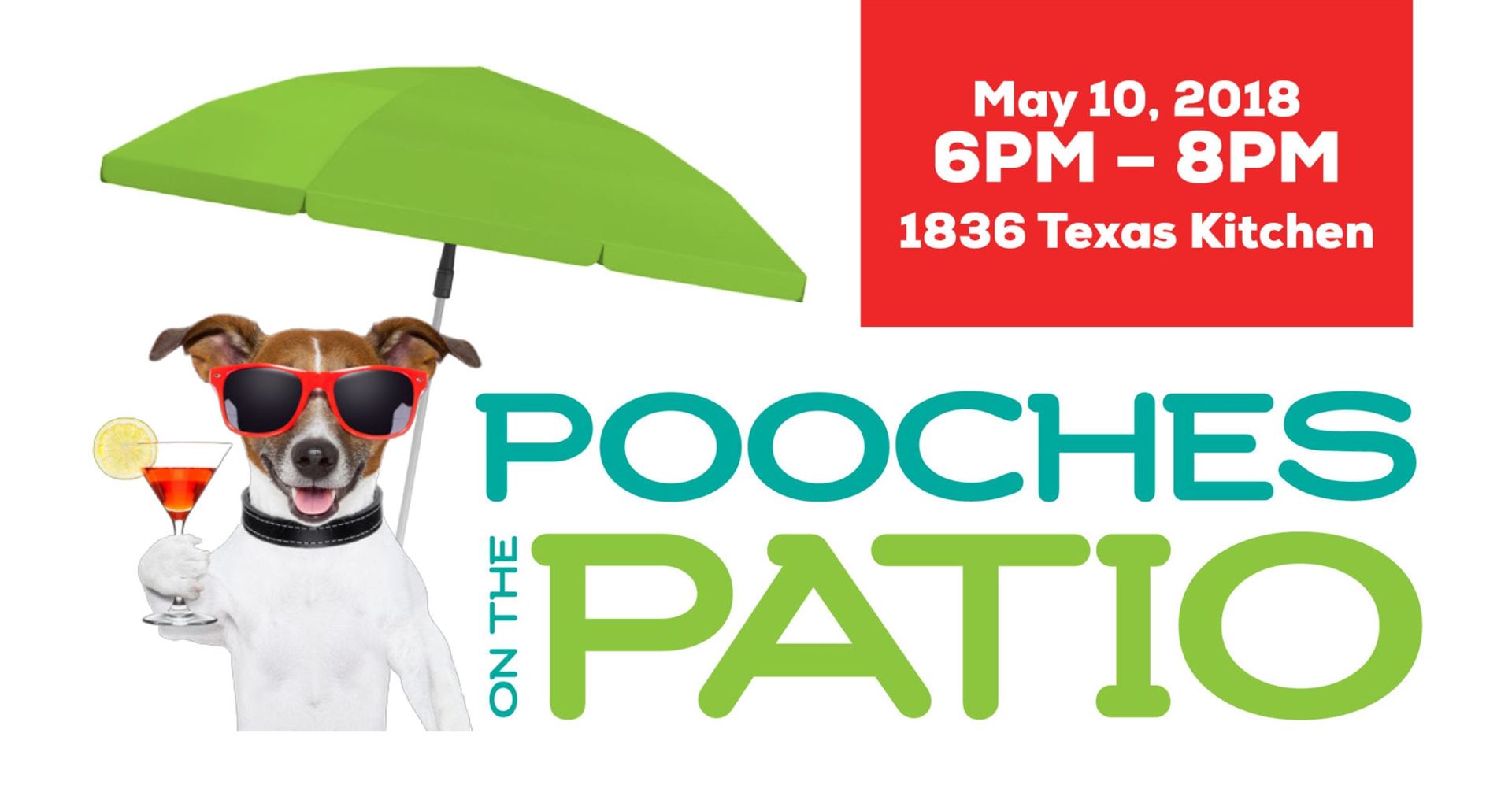 Pooches on the Patio at 1836 Texas Kitchen This Month
Join the fun with your four legged friend best friend this month!
The SPCA of East Texas rescues, fosters, rehabilitates, and adopts homeless pets from the community. The SPCA is located at 4517 Old Bullard Rd., Tyler, (903)596-7722, spcaeasttx.com. Scheduled events are:
May 10th (6-8pm) – Pooches on the Patio
will be at 1836 Texas Kitchen, 2467 Crow Rd., Tyler. Bring your furry friends and enjoy a great evening.
May 20th (10am-12 noon) – Hounds & Grounds
will be held  at Cork Food & Drink, 109 E. Grande Blvd, Tyler. Bring your fluffy, four legged friends, and join good company for brunch and coffee.
Let the SPCA help you find the perfect forever friend! For dogs and cats that are available for adoption, go to spcaeasttx.com. The SPCA is open Tuesday-Friday 10am-5pm and Saturday 10am-4pm. The SPCA of East Texas is dedicated to improving the lives of animals, alleviate their suffering, and elevate their status in society. "Our goal is to find the perfect pet for your lifestyle and household. All our dogs reside in foster homes until their forever family is found. We invite you to stop by our Adoption Center to meet our Adoption Team and discuss the type of pet you are looking for. On Saturdays, you can also meet some of our wonderful dogs in person."