The Historic Aviation Memorial Museum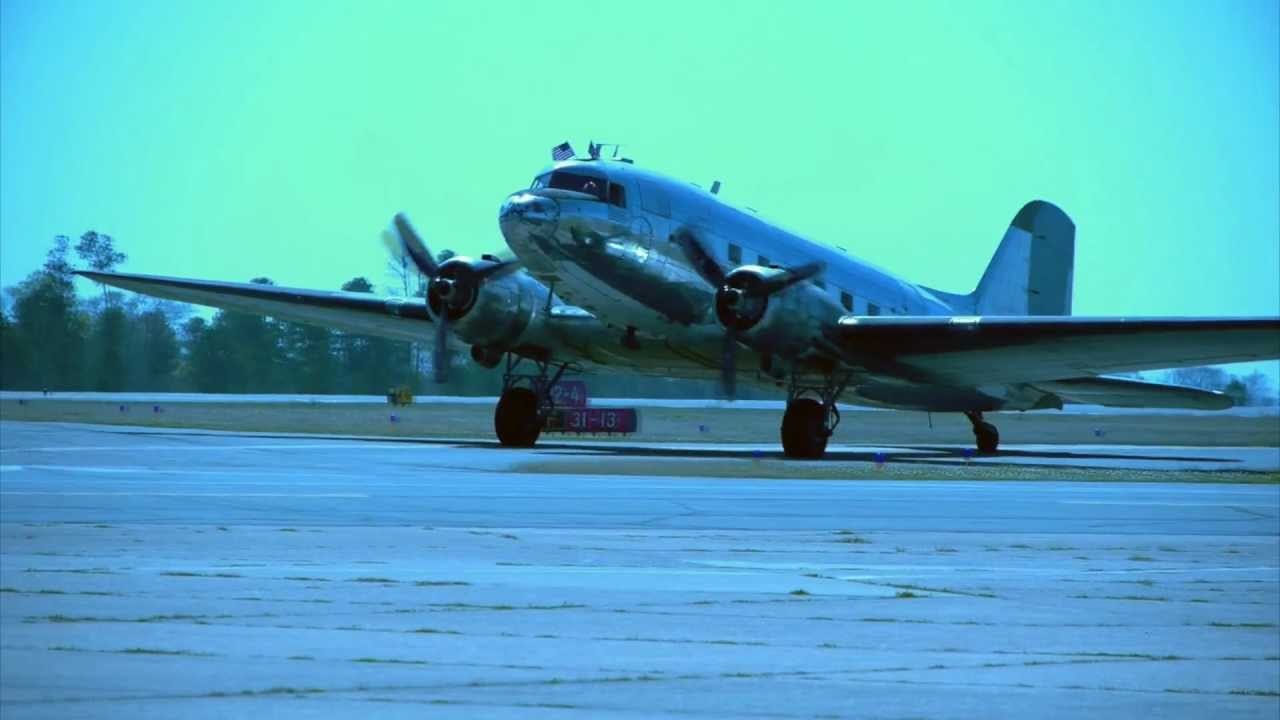 ---
The Largest Collections of Enemy Aircraft Recognition Models in The World
Written and Photographed by Lynn Dark
How often do you hear, "There's nothing to do in Tyler?" How often have you said it? I think we often forget about our local treasures, "because we live here." One such gem can be found at the "old" airport. The Historic Aviation Memorial Museum (HAMM) is located at 150 Airport Drive, inside the old terminal.
HAMM attracts between 8,000 and 10,000 visitors a year, some coming from as far away as Europe. With 7,000 square feet of indoor exhibit space, and 12 airplanes on the tarmac, the museum can easily keep you occupied for hours.
I recently met with Carolyn Verver, president of HAMM's board of directors, in order to learn about the museum and its history. HAMM was founded by a group of Tyler men formerly attached to the Confederate Air Force (now known as the Commemorative Air Force, or CAF), a group committed to preserving historic military aircraft. The Tyler chapter of the CAF was called the Lone Star Wing.
While performing at an airshow in 1984, the group's PBY Catalina crashed, killing seven Tylerites and destroying the aircraft. The remaining members of the group stayed close and eventually decided that even though they no longer had a plane, they had a hangar and a great deal of memorabilia to put in it. The museum opened to the public in 1990, and moved to its current location inside the old terminal building in 2007.
The old hangar is now used for the restoration of aircraft and the storage of excess memorabilia. People have donated so many items to the museum that there is no longer enough space to display it all. Currently, HAMM will only accept donations that are aviation related. In the beginning, they received a great deal of non-aviation war memorabilia, particularly from World War II.
HAMM exhibits document the history of aviation from its beginning to the space age. There are sections devoted to the beginning of flight, World War I, World War II, Korea, Vietnam, the Gulf War, women in aviation, civilian aviation, and the space age. Additionally, there are two flight simulators inside the museum.
One example of items you can see at HAMM is a Nazi flag captured by a Tyler native in battle during World War II. Upon close inspection, you will see three bullet holes and faint blood stains on the flag.
One of HAMM's founding members, Elmer Dixson, was the chief officer of a photo reconnaissance division during World War II. Included in his many contributions to the museum are the before and after photographs of the bombings of Hiroshima and Nagasaki. The only other copies belong to the United States government.
HAMM has one of the largest collections of enemy aircraft recognition models in the world. Both pilots and civilians were trained with these models. Pilots needed to be able to recognize enemy aircraft in the heat of battle and civilians needed to alert authorities if these planes crossed our borders.
The military uniforms of several of the museum's founders are exhibited in various sections of the museum, along with many other military and civilian uniforms. HAMM even has a Russian space suit.
The military aircraft on display just outside the museum are leased from the Navy, Air Force, and Marine Corps. They are all static, meaning that they are not in flying condition. However, the museum is still required to maintain them. These planes are rotated in and out periodically.
Upon entering and exiting the museum, you pass by a very well-stocked gift shop. You can find everything from scale and diecast models, model kits, and puzzles to magnets and dolls. There are t-shirts, sweatshirts, military ball caps, hat pins, books, environmentally friendly shopping bags, and many more items to choose from.
The museum contains a library which is open to anyone interested in aviation research. With its proximity to the new terminal, a convenient meeting room can be rented for a small fee. The lobby also provides a convenient venue for larger events.
HAMM hosts a one week aviation camp for kids from 12 to 14 years old during the summer. This year's camp is tentatively scheduled for July 22nd – July 26th. The cost is $100 and space is limited. Spots are reserved on a first come, first served basis. Education is HAMM's primary goal, but don't think that means it is just for kids. Anyone interested in aviation and its role in military history should definitely check it out.
The cost of admission to HAMM is $5 for an adult, $4 for seniors 65 and over, $3 for teens and $2 for children 6-12. There is no admission fee for children under 6. Group rates are available for parties of 10 or more. Admission for active duty military personnel with ID is free. Memberships are available at $40 for an individual, $75 for a family, and $400 for an individual lifetime membership. Benefits for membership include free admission to most events, discounts in the gift shop, and tax-deductible dues. Volunteer opportunities are available.
HAMM sponsored the air show at Pounds Field in 2011 and there are plans for another air show in 2015. The museum is supported through fundraisers, memberships, donations, and admission fees. The museum operates on a fall-winter and spring-summer schedule. Beginning April 1st, HAMM will be open Tuesday – Saturday from 10am to 5pm and Sunday from 1pm to 5pm.
For more information about HAMM, the aviation camp, or upcoming events, you can visit the aviation museum's website at www.tylerhamm.org, or call (903)526-1945.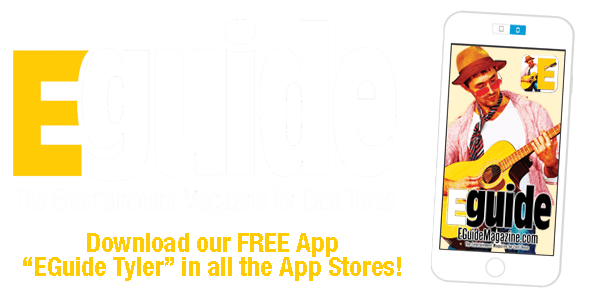 March 24th: Save the Mayfair Fundraiser, Dinner & Live Music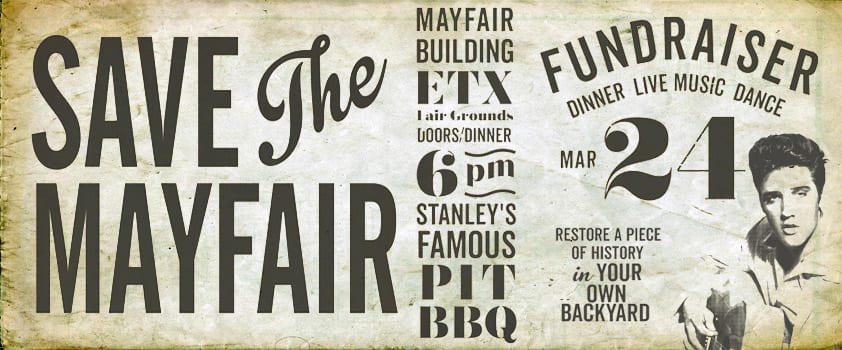 Join the fun at the Historic Mayfair Building for an evening of Music, BBQ, & Dancing.
Saturday, March 24, 2018 at 6 pm
411 Fair Park Dr. Tyler, TX 75702
Sponsored by Friends of the Mayfair & Stanley's Famous Pit BBQ
Entertainment provided by The Magills & Co. & Tyler All Star Band
Tickets available savethemayfair.org. 
WHAT'S THE MAYFAIR?
The historic Mayfair Building in Tyler, Tx was built in the late 1920s by the local Sam R. Hill Construction Company. The Mayfair has been home to many national musical acts such as Elvis, Dolly Parton, Johnny Cash, Hank Williams & so many more.
With the threat of destruction to make way for new buildings at the Tyler Fair Grounds, a group of friends banded together determined to preserve the iconic venue & bring live music back to Tyler.
The Friends of the Mayfair (501c3), along with support from the community, can bring life back into this beautiful piece of history for all of East Texas to enjoy!
This will be no small feat however, the Friends need to raise approximately $1,300,000 to complete the project. Will you join our efforts to Save The Mayfair?
"My mother saw Elvis at The Mayfair when she was in her late 20s. As far back as I can remember, I remember going to see concerts & shows at The Mayfair. The building is unique in design, there is not another like it in the world. The Mayfair is worth preserving for it's unique acoustics & interior layout."   — MARK THACKER, HISTORICAL ARCHITECT
"Playhouses on the Plaza" Downtown Tyler Through March 22nd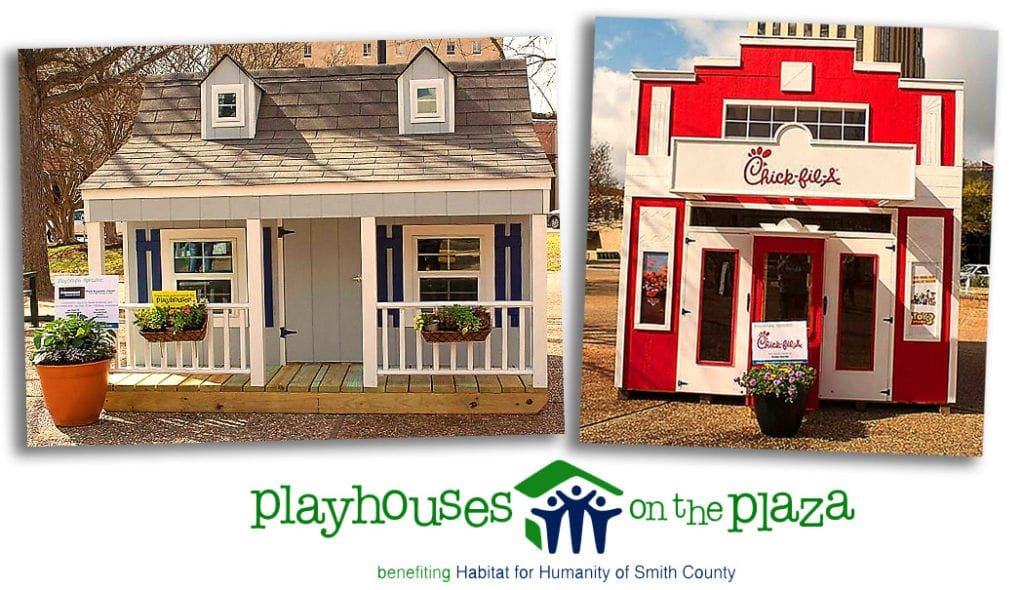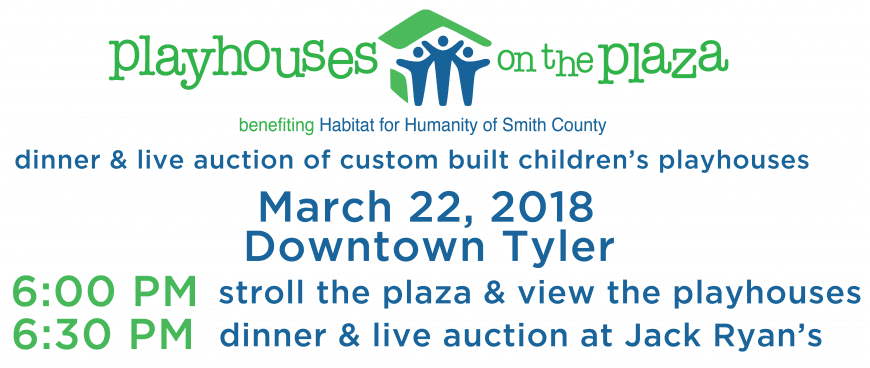 March 16th-22nd (7am-11pm daily) – Preview of the Playhouses — Thursday,
March 22nd (6pm) – Dinner and Live Auction at Jack Ryan's Steak and Chophouse
T.B. Butler Fountain Plaza will become a magical mini-community with up to eight life-sized custom playhouses – promising hours of imaginative playing –  displayed on the T.B. Butler Fountain Plaza in Downtown Tyler and features an online auction.
The display is open to public viewing at no charge.
The event will culminate in a ticketed dinner and live auction at Jack Ryan's Steak and Chophouse, 102 N. College Ave., Downtown Tyler March 22nd.
All proceeds benefit Smith County Habitat for Humanity. This is sponsored by Invest In Tyler & Strada Caffe.
Smith County Habitat's mission is to build and repair houses for people in need of decent, affordable housing. For more info call Habitat for Humanity of Smith County at (903)595-6630 or go to SmithCountyHabitat.org.
ONLINE auction begins March 31st! 
UT Tyler Graduate Student Exhibits Feature Steel, Wood Creations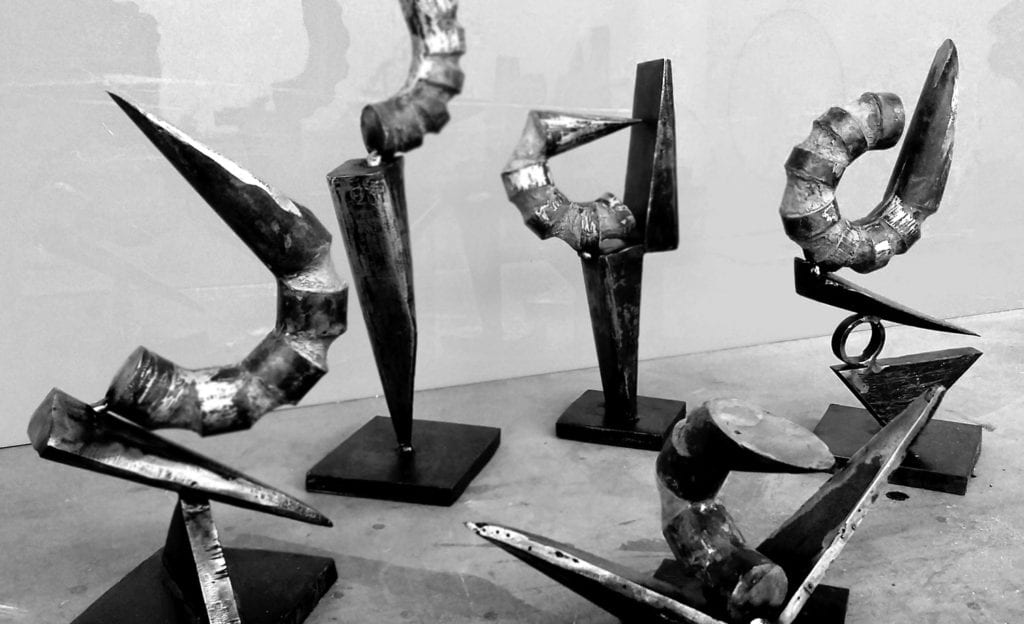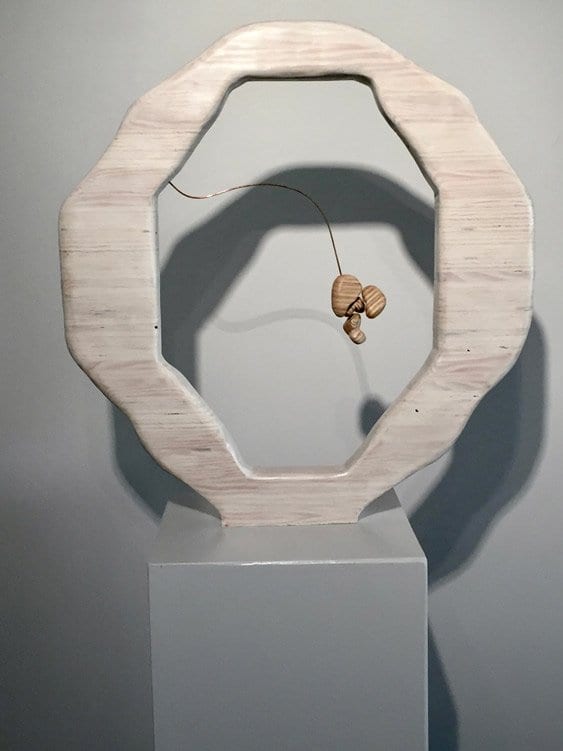 The University of Texas at Tyler Department of Art and Art History is proud to announce three exhibitions featuring three-dimensional artists seeking a master of arts and master of fine arts degrees this spring.  
"Students and visitors to our galleries will be in for a special treat as this semester's master-level artists craft wood and steel into their own unique artistry," said Gallery and Media Coordinator Michelle Taff.
The Meadows Gallery currently features "With Wood and Paint" by masters of fine arts candidate Jake Arnold of Bullard. Arnold's work is centered in additive and subtractive wood-working, and it incorporates both aggressive geometrical and softer voluptuous forms touched with paint. A public reception with artist talk will be at 6pm on Thursday, March 22 at the gallery.
The Fine Arts Complex Gallery currently features "Finding Place" by master of arts candidate Kirsti Smith of Canton. Smith's wooden sculptural forms explore relationships and community and how well individuals fit and find place in their own surroundings. A public reception with artist talk will be 6 p.m. Thursday, March 29 at the Fine Arts Complex gallery.  
Both exhibits conclude Friday, March 30.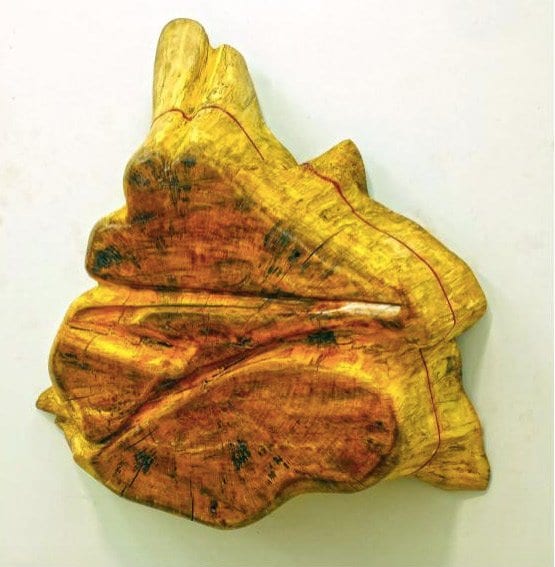 In addition, master of fine arts candidate Brandon Witschi of West Virginia will display his sculpture in an exhibition titled "Beyond Compression" in the Meadows Gallery. Witschi combines steel and other media to create forms that emphasize balance, stability and individuality. A public reception with artist talk will be 6 p.m. Thursday, April 12 at the Meadows Gallery. The exhibit will conclude Friday, April 13.
Gallery hours are 8 a.m. – 5 p.m. Monday through Friday and by special appointment. For more information, contact Taff, 903.566.7237 or
mtaff@uttyler.edu.
A member of the prestigious UT System, The University of Texas at Tyler focuses on student success and innovative research in the more than 80 undergraduate and graduate degree programs offered. With more than 10,000 students, UT Tyler has facilities in Tyler, Longview, Palestine and Houston.