The Tyler & Whitehouse YMCA: Strength, Health, Responsibility
"Strengthening the Community through Youth Development, Healthy Living, and Social Responsibility"
By Kelly Griffith-Fields
Health and wellness typically come to mind at the cusp of a new year. The YMCA makes it their mission to help all community members build a healthy spirit, mind and body through their various programs.
"I believe the YMCA is a somewhat hidden asset," Tyler branch President and CEO, Jeremy Bumgardner, said. "A lot of the community may not be aware of what we have to offer."
The nonprofit organization is opening its doors to the public at its Tyler location, as well as at the Whitehouse Community YMCA, on January 9th from 8am-4pm. The open house is completely free for the community the entire day.
"I would like everyone to come out and see what all the YMCA has to offer," Bumgardner said.
The open house will include tours and use of the facility. Certified instructors will provide demonstrations of their group classes. Classes such as Pilates, yoga, Bodypump and Turbokick are scheduled to take place throughout the day – completely free for the public.
Each person that visits the open house will also receive a free one-week pass to the facility.
"It's a great way to get the New Year's resolutions kicked off right with a little assistance," Bumgardner said.
The YMCA is committed to providing services for anyone, regardless of their ability to pay.
Pricing differs throughout a variety of membership options. Single memberships are available for all ages. Senior household membership options, as well as household and single-parent household memberships, offer one rate which covers the whole family. Financial assistance is also available for those who qualify.
"We are a very inclusive organization," Bumgardner said. "We offer a sliding-fee scale so that when someone walks in the door, regardless of how much they make, we can help them." The YMCA provided over $100,000 through their financial assistance in 2015.
Membership to the YMCA of Tyler also gives you access to the Whitehouse YMCA.
As another incentive to join during the month of January, both branches are offering a two-for-one special. When two people join the YMCA on separate memberships each will receive fifty percent off their joiner's fee.
The YMCA of Tyler was founded in October of 1953. The current property on S. Vine Ave. was donated in 1958 and the structure was built. In 1999, they partnered with the Whitehouse City Council to open a branch facility. It was opened in April of 2001, and offers many of the same programs and amenities as the Tyler location.
Amenities at both locations include locker rooms, a gymnasium, and a fitness center. Cardio machines, weight machines as well as free weights, are also available. Space to accommodate group fitness classes is also on site. There are more than 20 group exercise classes held weekly. A wide range of group classes are offered such as Zumba, PiYo, and Cardio Blast. There's something for everyone – from Gentle Yoga to Les Mills BodyPump!
Unique to the Tyler branch are its two indoor racquetball courts, tennis courts, track, dry sauna and hot tub, and a four-lane, heated pool. The indoor pool was restored and upgraded to a saline (salt water) pool in 2006. It's maintained at a comfortable 85 degrees. Large windows stream in sunlight across the four lanes. It is utilized during an Aqua Blast fitness class, lap swimming, free swim and more.
"Flick'n Float is the first Friday of each month," Bumgardner said. "We show a family-friendly movie on a big screen inside of the indoor pool area starting at 6:30pm. It is great fun for all ages."
Each facility offers Child Watch – featured times when parents are able to leave their kids with the qualified childcare staff while they get in a workout. "It eliminates an obstacle of taking care of yourself," Bumgardner said.
"Catch," a licensed after school care program at the YMCA provides tutoring, arts and crafts, snacks, and exercise as part of the participant's daily activities. Core values of caring, honesty, respect, and responsibility are taught as part of the "Catch" curriculum to students from the ten area schools served by the program.
Youth sports programs are available which teach character development through teamwork, sportsmanship, and sharing. All sports teams are coed and embody a philosophy of fair play, and inclusiveness. Basketball, soccer, volleyball, and football are all scheduled on the 2016 sports calendar. To sign up, go to the YMCA website at tylerymca.org.
YMCA of Tyler also provides a licensed pre-school along side their child care programs. Potty trained children ages 2 ½-5 years old may enroll. Care is provided Monday-Friday from 7am-6pm. Activities include dramatic play, arts, music, math, reading and writing readiness, as well as field trips and more.
Summer Day Camp for children ages 4-12 is available Monday-Friday from 7am-6pm with various activities during the summer months.
The YMCA states their cause is to "strengthen the community through youth development, healthy living, and social responsibility."
"We've been serving Smith County for a long time," Bumgardner said. "We have a great track record and look forward to continuing to serve our community for years to come."
YMCA of Tyler, Texas is located at 225 S. Vine Avenue in Tyler, (903)593-7327.
Whitehouse Community YMCA is located at 301 S. Terry Street in Whitehouse, (903)839-9622.
For more information on their programs and amenities, visit tylerymca.org or search Tyler YMCA or Whitehouse Community YMCA on Facebook.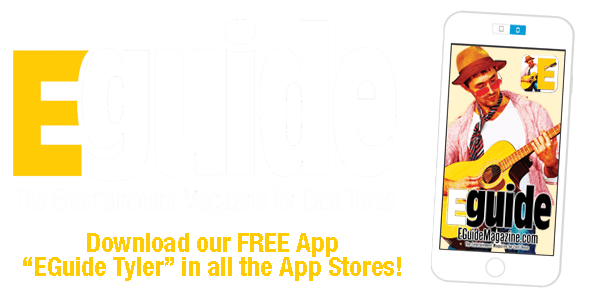 At Cowan Center: "The Wizard of Oz" April 21st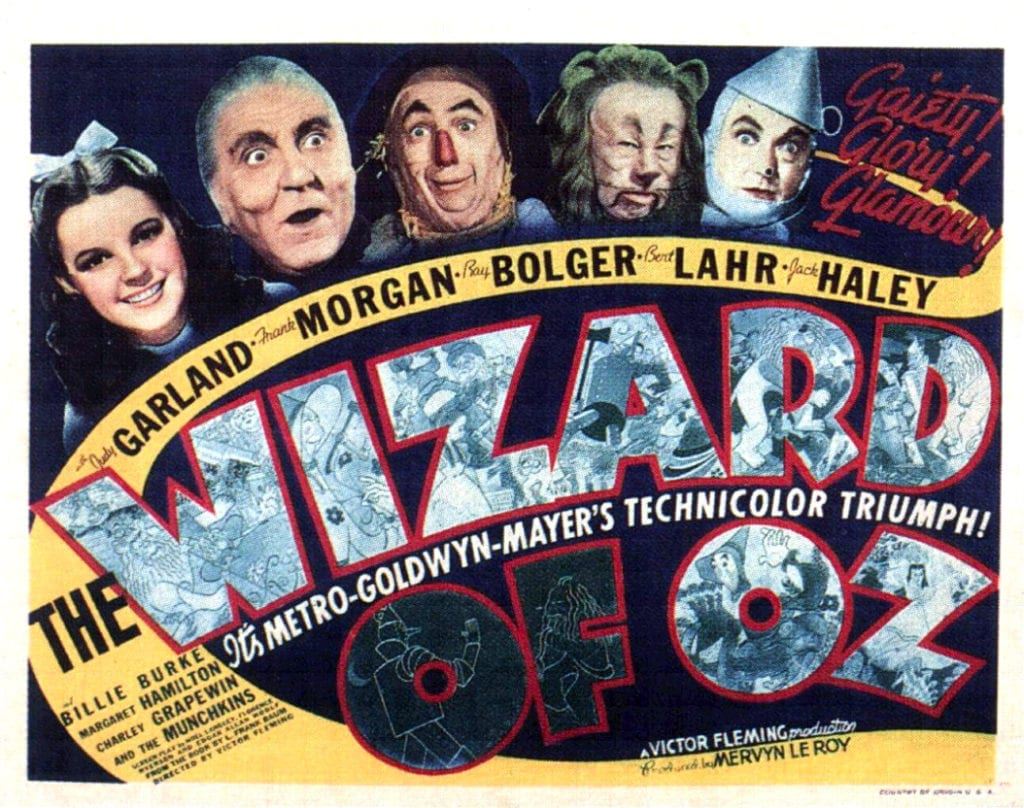 The Cowan Center is located at 3900 University Blvd. on the UT Tyler campus. Tickets are available at the box office, by calling (903)566-7424, or go to cowancenter.org. Upcoming productions are:
April 21st (7:30pm) – "The Wizard of Oz" will be presented at the Cowan Center. There truly is no place like home! The entire family will be captivated as they travel down the Yellow Brick Road and beyond with Dorothy, Toto, and their friends the Cowardly Lion, the Tin Man, and the Scarecrow in this lavish production, featuring breathtaking special effects, dazzling choreography, and classic songs. Tickets are $37-$72.
April 28th (7:30pm) – Beethoven: Symphony No. 9 will be presented at the Cowan Center. The East Texas Symphony will close their season with Beethoven's monumental Symphony No. 9.  The Orchestra will be joined by ETSO Chorus, UT Tyler Concert Chorale, and Patriot Singers, and a quartet of soloists.  The concert also features the ETSO premieres of Handel's Zadok the Priest and Brahms' Nanie.  It's a grand evening of choral music ending the season on a high note.
May 10th (7:30pm) – The Celtic Women will be presented at the Cowan Center. This global phenomenon started on a winter Dublin night in 2004. The idea was conceived to create a musical ensemble featuring a selection of exceptional classically and traditionally trained Irish female musicians. Tickets are $42-$77.
Calling All Poets, April 21st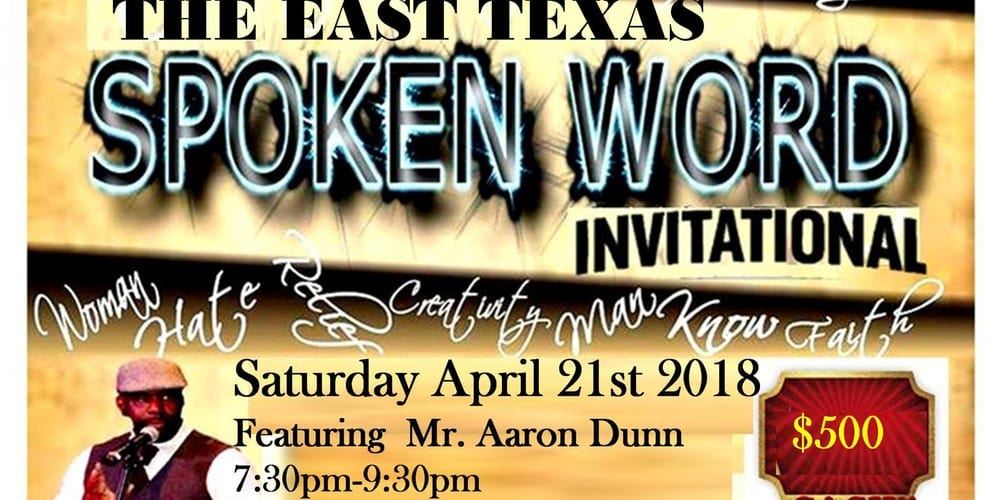 The East Texas Spoken Word Invitational Competition
The East Texas Spoken Word Invitational is an 'East Texas poets only' competition and will be held Saturday, April 21st, 7:30-9:30pm at El Guapo Records, 257 S. Broadway Ave., Downtown Tyler.
On this night, come celebrate International Poetry Month in a family-friendly space. At this collective community gathering, the featured poet will be Aaron Dunn, author of the new collection "Poetry For Your Sake." Aaron will be reciting works which will be available for purchase.
There will be 12 poets selected for his annual spoken word event. Prizes will be awarded. Poets can enter the competition for $10. There is free admission for any audience member.
Tickets are available at eventbrite.com > East Texas Spoken Word Invitational. To participate, you must have an eventbrite ticket.
Seating is limited. For more info call or text (972)704-5001 or go to mikeguinn.biz.
Liberty Hall: Bill Anderson in Concert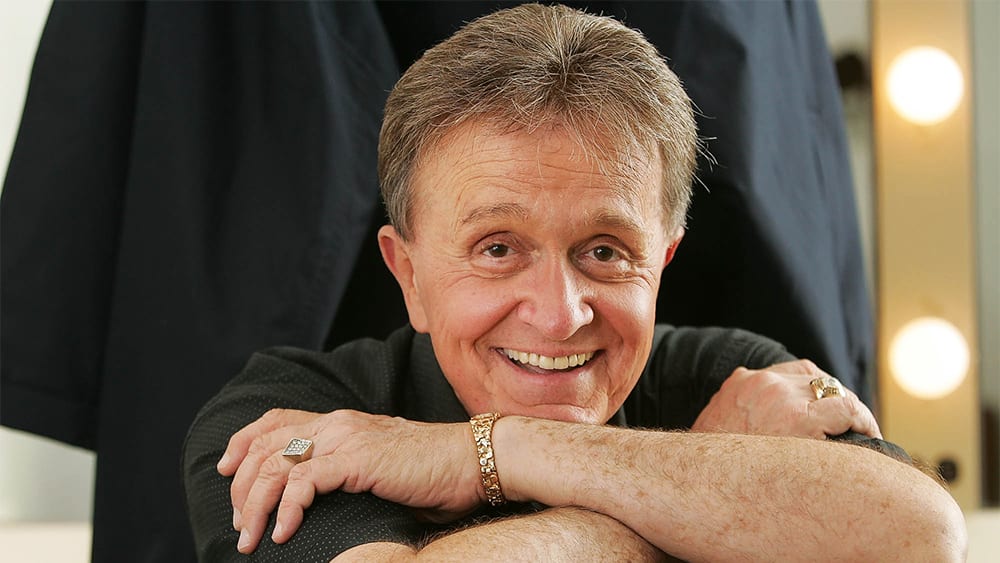 Country Music Hall of Famer Bill Anderson in concert this weekend!
---
Liberty Hall is hosting a variety of upcoming events. Liberty has something for all ages! Liberty Hall is located at 103 E. Erwin St., Tyler. Tickets are available online at libertytyler.com.
April 20th (7pm) – Bill Anderson in Concert – Country Music Hall of Famer, Bill Anderson, has been a member of the Grand Ole Opry sine 1961. One of the most popular, most enduring entertainers of our time, he's known, in fact as "Whispering Bill," a nickname hung on him years ago as a result of his breathy voice and his warm, soft approach to singing a country song. For tickets call (866)710-8942. Tickets start at $40.
April 21st (8pm) – Mouse & The Traps – After more than 50 years together, Mouse & the Traps continue to be one of the best examples of "Texas Rock & Roll." Formed in Tyler, Texas in 1965, Mouse, Nardo, Dave & Larry continue to give the public just what they want – great rock and roll. Whether you remember "Public Execution," "Hit the Bricks," or not, Mouse & The Traps has something for everyone. Tickets are $20-$25.
May 10th (7pm) – Twitty & Lynn: Grandchildren of Conway & Loretta in Concert – Tayla Lynn grew up in the heart of Tennessee and started singing with her grandmother at an early age. Tre Twitty, the grandson of the late Conway Twitty, is a remarkable young talent and will perform as well. For tickets call (866)710-8942. Tickets start at $30.
June 27th (7pm) – Country Music Hall of Famer Connie Smith – In 1964, Connie Smith recorded the Bill Anderson-written "Once a Day." Issued as her first single, it spent eight weeks at #1. She also cut darkly personal songs, including "Ribbon of Darkness" and "The Last Letter." For tickets call (866)710-8942. Tickets start at $40.
July 20th (7pm) – "Sail On: The Beach Boys Tribute" is a show based out of Nashville, TN, that focuses on performing songs by America's Band, The Beach Boys, to sheer perfection. The show includes over 30 well-known hits. Members of Sail On have performed with Brian Wilson's band, The Zombies, Earth Wind and Fire, Cheap Trick, Mark Lindsay. Tickets are $20.
August 11th (8pm) – Sgt. Pepper's Lonely Bluegrass Band will visit Liberty once again! They are a modern bluegrass band that plays and sings the songs of The Beatles. Performing some of the very best music composed by Paul McCartney, John Lennon and George Harrison, beloved songs are presented with instruments you normally wouldn't expect to hear. Tickets are $20.
August 16th (7pm) – The Bellamy Brothers – Best-known for the easy rolling, '70s Southern soft rock classic "Let Your Love Flow," the Bellamy Brothers are the most successful duo in country music history, consistently climbing into the upper reaches of the Billboard country charts during the '80s, including "Redneck Girl," "If I Said You Had A Beautiful Body, Would You Hold It Against Me," '"You Ain't Just Whistlin' Dixie," and "Dancin' Cowboys." For tickets call (866)710-8942. Tickets start at $40.