By Gini Rainey
When my mother passed away on July 4th, 1977, I hadn't been exposed to very many funerals here in the South, and I really don't remember that I had attended that many before we moved to Texas, so I wasn't sure what type of etiquette was called for.  I do know that we were inundated with food the day that she died, the bulk of which was bowl after bowl after bowl of butter beans.  If I'm not mistaken, we were presented with at least five bowls worth – big bowls – maybe you could even say very large bowls.  I know it was partly the lack of sleep and the grief process, but my sister and I started taking bets on what type of food was being delivered when the doorbell rang.  Of course, as the day progressed we knew for sure the next dish of funeral food would be butter beans and most of the time we were correct. To make matters worse, we all left the next day to fly to Minnesota for mom's burial, leaving a refrigerator literally packed full of butter beans.  When we returned 5 days later, you can rest assured that our disposal got quite a workout.
So today I would like to share with you THE definitive book about funerals.  I wish I had read this book prior to 1977!  Apparently butter beans, along with tomato aspic, are two of the primary foods necessary for a Delta funeral.  After reading this book, I'm pretty sure some of us have been doing it all wrong, and "Being Dead Is No Excuse: The Official Southern Ladies Guide to Hosting the Perfect Funeral," written by Gayden Metcalfe and Charlotte Hays, can help us overcome that hurdle so we can all become the perfect food-providers when the time comes.  Printed by Miramax Books in 2005, this book is just one of the many guides that Metcalfe and Hays have written to help everyone (or at least those who really care) put on their best Delta (Mississippi) Etiquette to safely (and correctly) be part of just about any
social situation imaginable from weddings and baby showers, all the way to funerals.
Although most of their wisdom is gleaned from their tri-state region of LA-ARK-Miss, I would imagine you could manage anywhere if you use their book for your own funeral food etiquette.  They also, so very charmingly, have included lots of recipes that are interspersed throughout their tongue-in-check chapters that are cleverly named Dying Tastefully in the Mississippi Delta; The Methodist Ladies vs. the Episcopal Ladies; Who Died? Stuffed Eggs, Etiquette, and Delta Pâté; I Was So Embarrassed I Liketa Died; Suitably Boxed: Meringue Shells, Pecan Tassies…and You, just to name a few.
I love how Metcalfe and Hays have taken a serious subject like death/funerals and put a nice, fresh twist on facing the final curtain.  They even managed to sneak in several references to death like "to die for" and "dying to get in," so you might find yourself dying of laughter reading this book.  Just in case you might want to use some of the recipes, don't worry, you won't need to wait for someone to pass on to glory for you to try them out.
When it comes to pimiento cheese, I'm pretty sure that you will find a divided audience.  People seem to either love it or hate it.  I get a craving for it about once a year, so I'm surprised to find that these ladies, who refer to it as Southern Pâté, included six variations of it in their book.  The recipe that stands out for me is called Beer-Cheese Pimiento.  To make it, using a food processor, blend together 8 ounces grated extra sharp cheese, 8 ounces grated red rind cheese or mild American cheese, 2 cloves of fresh garlic, 1 ½ tablespoon Worcestershire sauce, ½ tablespoon salt, ½ tablespoon dry mustard, ½ cup beer – not "lite," several splashes of Tabasco, 1 small jar (2 ounces) diced pimientos, and mayonnaise to taste.  After blending, add ¼ cup pistachio nuts – or more to taste – and finish blending.  This will make about one quart of PC – more than enough for lots of sandwiches or to eat with chips.  Wondering what to do with the rest of that beer?  Well, drink it of course and enjoy!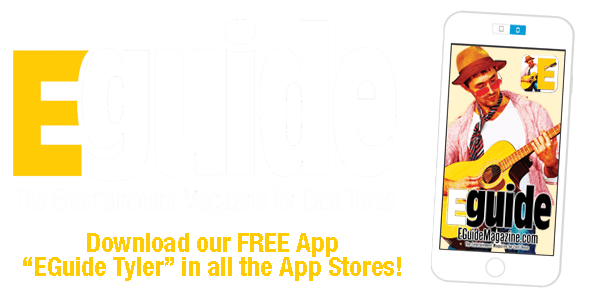 Eat It – It's Good for You!
By Gini Rainey
Now that we are a week down the road from Mother's Day, I would imagine things around your  house – and kitchen – have pretty much returned to normal.  We're past breakfast in bed for mom or a meal at her favorite restaurant, and if your kids are anything like my kids were, you're starting to hear "I don't like that" or "why don't we ever have what I like to eat" at meal time.  As a young mom on a limited budget, keeping a family of four food-happy seemed to be a daily struggle – trying to please everyone – that I nearly threw my hands up in the air and said, "Let them eat cake!"
However, being the ever-resourceful person that I was, I came up with a plan.  I sat the four of us down, gave everyone five pieces of paper and asked them to write down their favorite meals.  When they were done, I put all the papers into a bowl and with my calendar in front of me, we drew them out one at a time and entered them in the Monday thru Friday boxes for a month.  Then, I patiently explained to the girls that this was how it was going to be – Mom's Cafeteria Calendar would rule our daily menus, and if one of us didn't like what was going to be served, just be patient, because 'something you will like' would come along soon.
I will admit that one of my favorite meals to prepare is spaghetti, and I will also admit that I generally would make it on Wednesdays, which were a nightmare for the Taxi Mom.  This was a meal I could prepare ahead of time and have dinner on the table in the least 
amount time.  In later years, the girls told me they always knew what we were having for dinner after dance lessons, because we ALWAYS had spaghetti on Wednesdays.
Well, all of this is to say that Dom DeLuise put together a great cookbook filled with his Mama's recipes, as well as some from his friends and celebrities. DeLuise, the quintessential Italian wrote, "Eat This…It'll Make You Feel Better!" It was published in 1988 by Pocket Books and is filled with some really terrific recipes and photographs of, not only Dom and his family, but also the likes of Ronald Reagan, Ricardo Montalbon, Anne Bancroft, and Burt Reynolds. There are also lots of tales about Dom and his friends that are written in such a great way it's like you can almost hear him talking off the page.
While we often think of Italian cooking as being hearty and loaded with calories, nothing could be farther from the truth with this cookbook.  The majority of this book leans towards a healthier cooking/eating style and reflects Dom's attitude about natural flavors, i.e. "Salt may be good for melting ice in your driveway, but let's face it, it is not very good for you."
Well, here's a dish that sounds really yummy and is good for you, too.  Broccoli with Rigatoni by itself sounds great, but can also be augmented with chicken and mushrooms for a heartier version.  In a large skillet, heat 8 tablespoons of olive oil and 2 tablespoons of butter and gently brown 4 minced garlic cloves.  Add a bunch of broccoli that has been separated into florets (reserve the stems for another use) and stir gently until the pan gets very hot.  Add 1 cup of chicken broth, cover, and simmer just until the broccoli is al dente.  Meanwhile, cook one pound of rigatoni until al dente and then add to the skillet, along with ½ cup coarsely chopped fresh basil.  Mix thoroughly and put on a hot serving dish and sprinkle with another ½ cup fresh basil, pepper, fresh, chopped parsley, and grated romano or parmeson cheese. Serve with crusty bread and a tossed green salad.
Mangia!

By Gini Rainey
We all have them – those friends that we love to entertain, but who don't always like the same things as everyone else.  It would so boring if we all like the same things, but sometimes that bit of individualism can throw a veritable wrench into the planning of a dinner party or get-together.  Imagine if you will, trying to please all of them at the same time!  Impossible, you say?  Well, when it comes to dessert, here is a great idea that I came up with when I got a few new cookbooks this week.  What if you had, oh, I don't know, maybe six people with completely different tastes, sitting around your dinner table and you could serve each one of them a dessert that would please them all.  Impossible, you say?
Well, there's a cookbook available that can help you achieve that plan!  Mug Cakes is a colorful 168 page cookbook written by Leslie Bilderback and published in 2013 by St. Martin's Griffin.  With everything from the wonderfully rich Red Velvet Mug Cake to a savory Apple-Rosemary Mug Cake or a spicy Chocolate-Pasilla Chile Mug Cake, this book will have you pouring enough batter into a mug or two and popping them into your micro-wave to please even your most picky guest.
While these cakes don't have to be micro-waved in a mug, they do need to be baked in a micro-wave safe container.  Most of the recipes will make two mug-cakes when using the size of mug you come across in nearly every souvenir shop.  Your baking dish is only limited by your imagination. For instance, there is a recipe for Red, White, and Blueberry Mug Cake pictured in small mason jars – perfect for that Fourth of July picnic. The only cautionary is to be sure to not fill the mug/glass/container more than half full and to remember that different containers will require different cooking times and just think of the look of amazement on your guests faces when you present them with a tray full of several yummy choices of desserts!
Believe it or not, the recipe that caught my eye was for a Chocolate-Raspberry Mug Cake.  Start out by microwaving 2 tablespoons of unsalted butter and ¼ cup dark chocolate chips (semisweet or bittersweet) for 30 to 60 seconds until melted.  Now whisk with a fork to combine, then whisk in 1 large egg.  Stir in 3 ½ tablespoons of milk, ¼ teaspoon pure vanilla extract, ¼ cup granulated sugar, and 2 tablespoons cocoa powder.  Add 2 tablespoons self-rising flour and a pinch of kosher salt and fold in ¼ cup fresh or frozen raspberries.  Divide the batter between two mugs and microwave separately for 1 ½ to 2 ½ minutes until risen and firm.  Garnish with whipped cream, chocolate whipped cream, or chocolate ganache and, of course, a couple of fresh raspberries.  OMG this sounds amazing – and so easy.


By Gini Rainey
For those of you who have been paying attention to the general theme of my cookbook collection, you may have noticed a trend towards those written by or about celebrities and or famous people.  That was one of my initial criteria when I started picking them up and mostly still is, unless I come across one that's weird, unusual, or cheap!  Every so often I'll go to my favorite eBay store, thriftbooks, just to see if they have anything new that fits the bill.  The cookbook I have in front of me today is one of those.  It's "Miss Kay's Duck Commander Kitchen" by Kay Robertson with Chrys Howard and was published in 2013 by Howard Books and was written by a celebrity and was cheap!  Score!
So, then I got to thinking "whatever happened to Duck Dynasty."  I was never a viewer of the series – but I have the T-Shirt that my husband picked up for me in West Monroe, Louisiana on one of his many treks to Florida. I did watch a portion of one episode at one of my daughter's following a family gathering.  About all I can remember about it was her family never missed an episode and were really into it.  I think that particular episode had some bird-hunting/killing/plucking/slicing/ dicing/cooking involved in it.  My other daughter and her family (who just happen to be vegans) had a hard time sitting there watching all of the carnage and eventually turned to other 
things to do and talk about.
The Robertson's have pretty some strong family values and have actually built quite a financial empire over the past 30 plus years with their clothing line – Duck Commander.  Even though she spent a great deal of her time working along side her husband, Miss Kay raised a family and filled them, not only with good food, but also a stern hand nicely blended with warmth and love.
Her cookbook is filled, not only with great, rib-sticking recipes, but also with quite a few biblical references, anecdotes, and family photos.  Sharing that she uses a cast iron skillet or dutch oven to cook most of her recipes, she explains it's because they can either be used on the stove top or in the oven and they heat up quickly. It's also not terribly surprising that several of her recipes call for Duck Commander seasoning!
Well, if you're lucky enough to own a cast-iron skillet or Dutch oven, here's a fairly easy recipe to try out on your family.  First, heat your oven to 275° and season about 1 pound of tenderized round steak (tenderized round steak usually comes 4 to a package and I generally cut those in half to make 8 pieces) with salt and pepper and lightly sprinkle both sides with flour.  Heat a small amount of vegetable oil in your cast-iron Dutch oven (or cast-iron skillet, or ovenproof casserole dish) and brown the steaks on both sides and drain off the excess oil.  Add 2 celery stalks chopped in large chunks, 1 onion chopped in large chunks, 1 chopped garlic clove, 1 bell pepper chopped in large chunks, 1 14.5 ounce can diced tomatoes and 1 8 ounce can tomato sauce to Dutch oven along with the browned steaks.  Cover and bake for 1 ½ hours and serve with steamed potatoes or egg noodles.  You may not be a Duck Commander, but this meal will have you eating like one!