Inside the Artist's Studio: GMS exhibits "Elephant in the Room"
Inside the Artist's Studio:
Gallery Main Street – 
Elephant in the Room
By Derrick White
The city of Tyler's Gallery Main Street, serves as a cornerstone of the Downtown Arts and Culture District and opened in August 2009 as a fine art gallery. The gallery shares space with the City of Tyler Main Street Department and Heart of Tyler, Inc., as well as the administrative offices of Liberty Hall. Located in the beautifully renovated building at 110 W. Erwin St., Downtown on the square, the gallery offers visitors the opportunity to view fine art created by area artists.
Exhibits at the gallery rotate on a continuous schedule, so there is always something new and interesting to see. The current juried exhibition on display is a group, idiom inspired, show titled "Elephant in the Room." Participating artists were asked to creatively interpret and create artwork defining an issue everyone is aware of, but nobody wants to talk about – an "elephant in the room" if you must. The exhibition is on view through the month of April, finishing up May 1st.
The show has a lot of diversity ranging from literal theme interpretations to very esoteric creations. There is a variety of small and large-scale works. Most of the pieces are two-dimensional and hang on the wall (paintings, drawing, and photographs) but a few pieces contain three-dimensional visual elements including sculptures.
"Elephant in the Room" features the artwork of over twenty artists including: Dana Cargile, Rita A. Fryer, Amanda Hatfield, Dace Lucia Kidd, Nancy Kimbrough, Maegan Kirschner, Teri Liptak, Dana Lynch, Shawna Lynch, Jennie Price Lyra, Jimmy Morrison, Joel Nichols, Mary Alice Orito, Nancy Patterson, Anthony Piekarski, Mary Ann Post, Chelsea Purgahn, Cory Rhodes, Jamin Shepherd, Harold Vincent, and John York. I am impressed with the show overall. I feel it is important for artists to share their work with an audience so I congratulate all of the artists willing to put their work out there for consideration. Cheers to everyone who entered the exhibit and compliments to everyone selected.
One of the exhibits that caught my attention was Amanda Hatfield's "Who's the Real Monster?," an exquisite mixed media sculpture of a woman with antlers. This stark naturalistic form has amazing attention to detail and incredible proportional aspect. It is powerful and emotional allowing the viewer to contemplate the narrative of the woman's blindfold, hair braid, dripping antlers, and arrow penetrating her throat. The artist mentions in a printed statement, "It took me a while to really figure out this piece; for a long time it sat unfinished in my house, unpainted and incomplete. After adding the gold, she became this figure of nature, blinded and pierced by the arrow of man, corrupted by the gold dripping from her antlers."
Amanda has two other selections in the exhibit, each one masterfully executed and commanding in its similar subject matter of the female form. A watercolor of a dripping eyed woman being impaled by arrows is haunting, disturbing, and captivating. Again the artist states, "I tend to paint women a lot and I think that has something to do with how they can evoke a connection to nature. No matter how badly you hurt her, she's still growing. I like to think the world is the same way."
Hatfield's watercolor painting titled "War Ate a Girl and Spat Out a Woman" shows a strikingly beautiful woman in a dead stare with the viewer while ignoring the groping negative space shapes of hands vying for her body. This is a formidable declaration and certainly fits the show's theme with all of today's headlines of people refusing to ignore the elephant in the room any longer when it comes to sexual assault, abuse, and inappropriate behavior.
A more literal stand out in the exhibit was a small collage by Mary Alice Orito called "Elephant in the Room." The composition has an image of an elephant sitting circus style and wearing a crown of sorts (a performer). Text in the design include 'complicity,' 'bully,' 'lies,' and 'racism.' The piece is asymmetrically balanced and has a sharp red line tearing horizontally through the configuration. Orito's statement concludes the image and words in the collage "represent the harshness of the current political environment." Mary Alice Orito had two other artworks included in the exhibit both equally strong.

My eye was continually called over to a painting titled "Horizontal" by Mary Post with its striking gold-leaf negative space and odd subject of a full-bodied employee flat on a bed or gurney. The artist mentions, "My painting delves into stability and change in the life of this working woman. I strive to honor her by positioning her in a horizontal orientation and surrounding her with an atmosphere of shimmering gold."
"This Ordinary World" is a fun and mesmerizing painting by John York. In a composition where Red Grooms (an American artist best known for his colorful pop art depicting frenetic scenes of modern life) meets DC comics and Where's Waldo, York, "sought to entertain viewers and myself by making my friends and neighbors into elephants."
A dark unambiguous and commanding piece also on exhibit is "LIKE" by Dace Lucia Kidd. The painting is a large-scale, black on black, minimalist composition. Its content resonated with me about society's insatiable thirst for attention. The execution of the piece is precise and avoids any evidence of an expressive mark or the artist's hand.
I also very much enjoyed "Food Choice" by Jennie Lyra for its colorful layers and competing visual directions of text and images.
Take some time to go visit this exhibition yourself and see what stands out the most to you. Don't forget to vote for the People's Choice Award by writing the corresponding number for your favorite artwork on a ballot and leaving it in the voting box.
Enter now for possible selection in the gallery's new upcoming solo show. Gallery Main Street is offering one artist an opportunity to fill the gallery and showcase their work. To be considered for selection, artists should submit three pieces exemplifying their work and provide a description (artist's statement) and total number of pieces. Entries are due by April 22nd. This is a juried exhibit and results will be announced on April 28th.
Gallery Main Street is also home to many arts activities including workshops. Check the calendar of events for more information. Gallery Main Street is located at 110 W. Erwin St., Downtown Tyler. For more info call (903)593-6905 or email GalleryMainStreet@TylerTexas.com.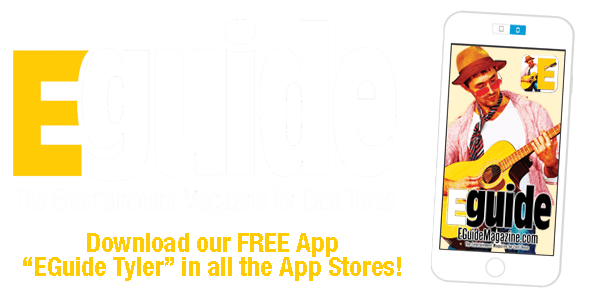 SAVE TONS on Pet Microchips This April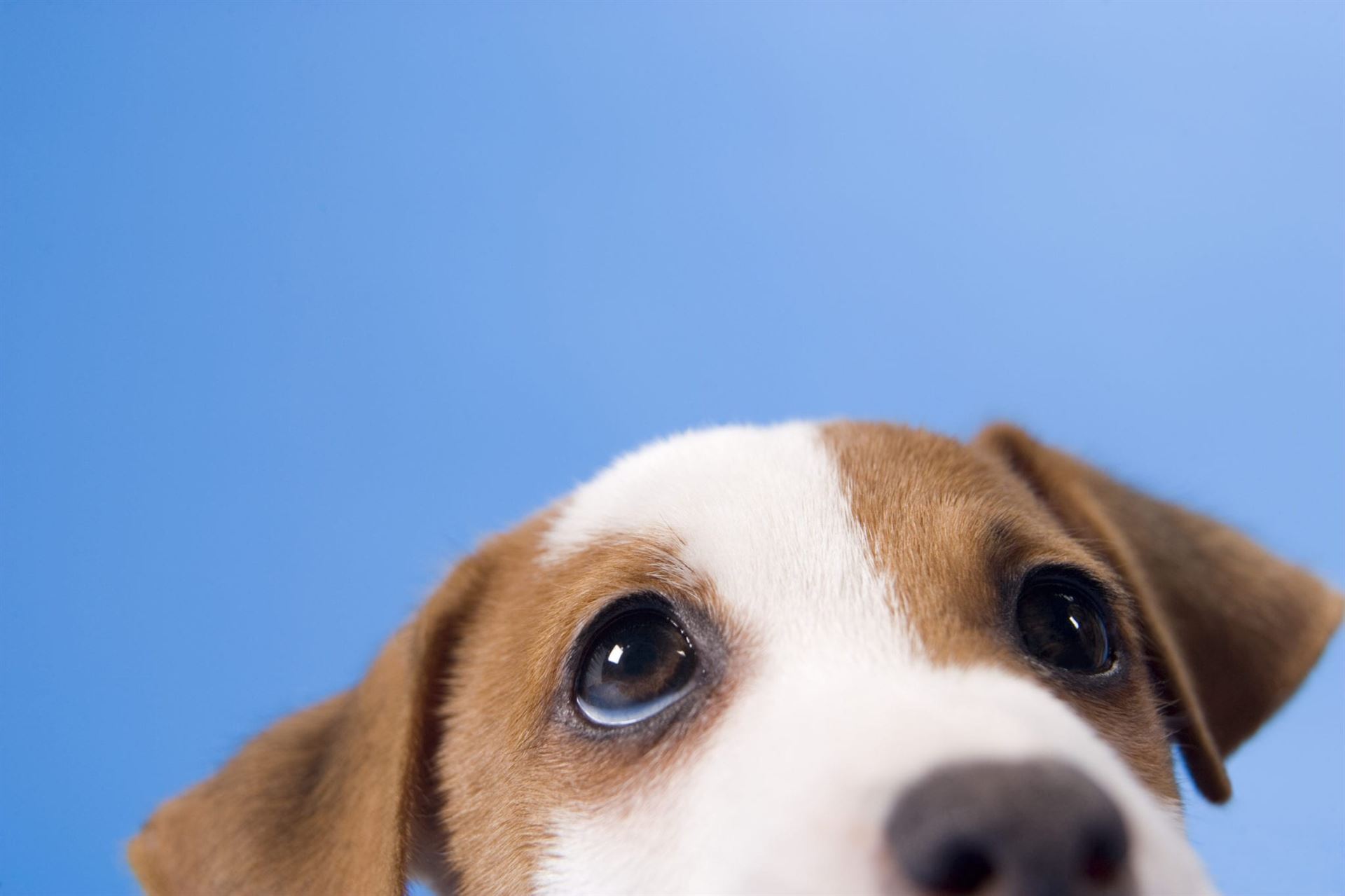 $5 Pet Microchipping in April
The Tyler Animal Shelter is offering discounted microchipping prices of $5 through the month of April, plus a one-day discounted rabies and microchipping event.
This year, the $5 microchipping is through the month of April at our 4218 Chandler Hwy location, not 3393 W. Grande.
The Rabies Vaccination and Microchipping Clinic will be April 26th at Fun Forest Park, 2000 N Forest, starting at 6pm.
"Filling out the paperwork takes longer than the actual microchipping," said Shelter Manager Shawn Markmann.
"If your dog gets lost or gets picked up, then you have an identifier to get your pet back to you, and if your animal is stolen it also helps retrieve ownership," Markmann said, adding that all of the animal control officers have microchip scanners on their trucks to help find the owner before they go into the shelter.
The Tyler Animal Shelter also is accepting donations to help the pets in their care. Dry pet food is accepted as part of its pet food bank program, which has given out 1,500 pounds of food since its inception. The food is given to families who want to give up their pets because they cannot afford to feed them. Other donations needed include white towels of any size, stainless steel food bowls, and hard rubber chew toys, similar to the Kong brand toys.
Calling All Poets, April 21st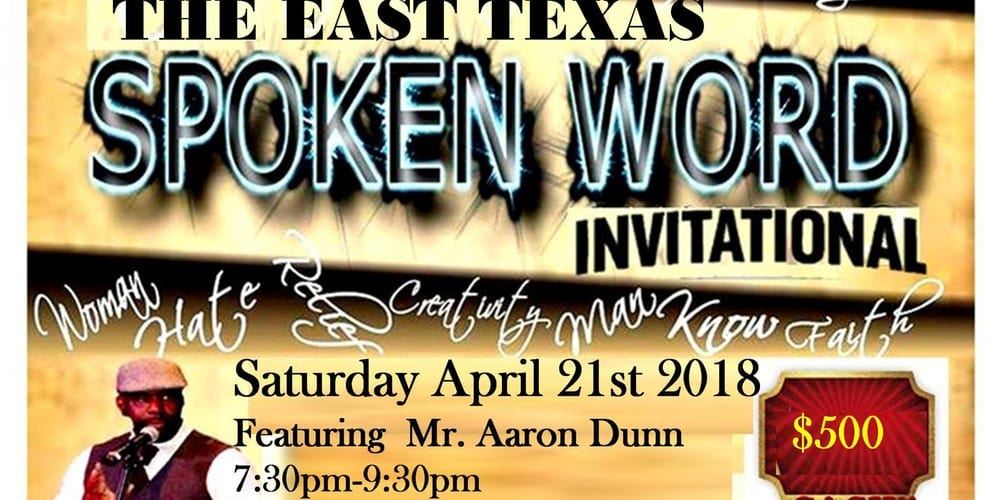 The East Texas Spoken Word Invitational Competition
The East Texas Spoken Word Invitational is an 'East Texas poets only' competition and will be held Saturday, April 21st, 7:30-9:30pm at El Guapo Records, 257 S. Broadway Ave., Downtown Tyler.
On this night, come celebrate International Poetry Month in a family-friendly space. At this collective community gathering, the featured poet will be Aaron Dunn, author of the new collection "Poetry For Your Sake." Aaron will be reciting works which will be available for purchase.
There will be 12 poets selected for his annual spoken word event. Prizes will be awarded. Poets can enter the competition for $10. There is free admission for any audience member.
Tickets are available at eventbrite.com > East Texas Spoken Word Invitational. To participate, you must have an eventbrite ticket.
Seating is limited. For more info call or text (972)704-5001 or go to mikeguinn.biz.
Horror & Paranormal Conference Held April 20th-21st
Horror & Paranormal Conference & Psychic Fair to be Held April 20th-21st
This year's annual Horror & Paranormal Conference & Psychic Fair is coming to town April 20th-21st, and it promises to be even bigger and better than ever.
Held at Staybridge Inn & Suites, 2759 McDonald Rd., in Tyler, you can experience everything from ghosts, to Bigfoot, to UFO's, to psychic readings – everything can be found at this hugely popular event.
New and returning guest speakers make this an event one to remember. Come satisfy your curiosity or add to your current knowledge. You will have the opportunity to meet the established stars, the up and coming stars, and of course, experience astounding psychic readings and galleries that will be going on.
April 20th kicks it all off with a VIP dinner with the stars. This event will also include some light ghost hunting plus a movie screening. Be sure to  experience the speakers and vendors all day Saturday, the 21st, and a psychic gallery that evening, followed by an all night ghost hunt at multiple locations. VIP ticket holders get early access with free coffee and donuts, front row seating, super stuffed goody bags, a special free tarot or rune reading by special guest Alexis Jones, access to a free movie of your choice Friday night at Hollywood Theaters, free dinner at Athena's Greek Restaurant on Friday night, and free admission to the psychic gallery on Saturday night. These tickets are very limited, so get yours early.
Guests include Scott Gruenwald, Trana Simmons, Marie Davis, Rosa Ramirez, Mike McCaskill, Jeff Hurley, Dr. Heidi Hoke, Ashton Rogers, and more.
Throughout the day there will be tarot readings, astrology readings, angelic guide connection sessions, psychic rune card readings, hypnotherapy demos, medium readings, mind clearing and energy balancing sessions, reiki healing, and photo ops.
The full itinerary as well as tickets are available at toursoftyler.com. Tickets are $15-$60.