TJC Science Center Offers New Winter Dome Shows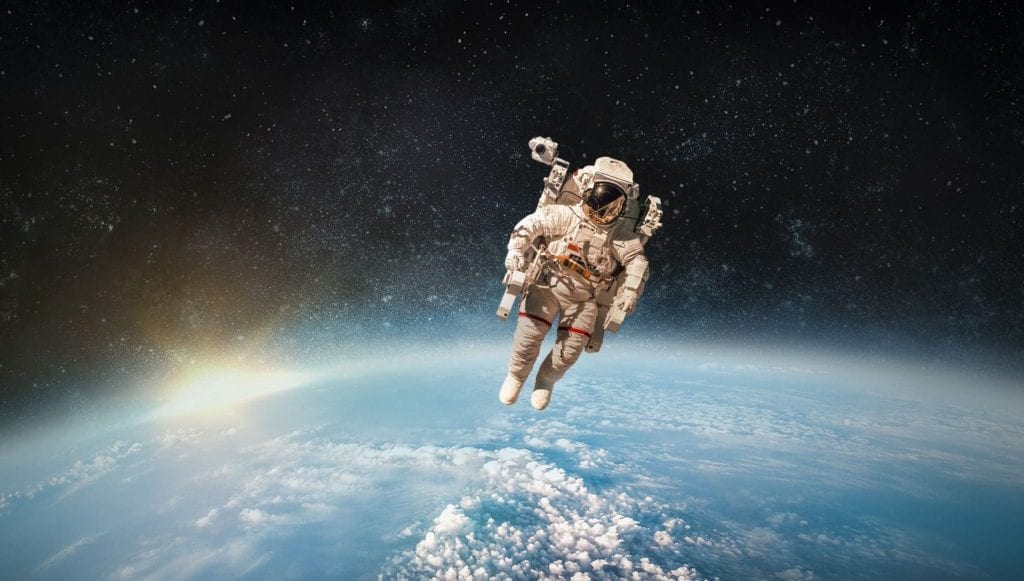 At CESSE This Month:
Visitors of the Center for Earth & Space Science Education (CESSE) at Tyler Junior College have a lot of winter fun this month.
Ticket prices vary depending on activity. Most shows offer tickets for $5. Tickets for All Day passes are $12 for adults and $9 for students, children, and senior citizens. Individual shows are $7 for adults and $5 for students, children, and senior citizens. Exhibit only tickets are $3. Tickets can be purchased in advance at the front counter or online at sciencecenter.tjc.edu.
CESSE is open Tuesday-Friday 9:30am-4:30pm, and Saturday 10am-4:30pm. CESSE is closed on Sunday and Monday. The Center for Earth & Space Science Education at Tyler Junior College is located at 1411 E. Lake St., Tyler.
Dome Shows
CESSE offers a variety of Dome Shows. Call for availability due to possible field trips that have been scheduled. Daily show schedules are:
10am – Children's Show (Tuesday-Friday only)

11am – "Live Sky Tonight"

12 noon – "Humpback Whales"

1pm – "National Park Adventure"

2pm – "Dream Big"

3pm – "Moons: World of Mystery"

4pm – "Back to the Moon For Good"
New this month are these two Dome Shows:
"Moons: Worlds of Mystery" immerses you in the amazing diversity of moons and tells the story of their important role in shaping our solar system. Follow in the footsteps of astronauts to our silvery moon, and then venture beyond to unfamiliar and exotic worlds: the outer planets and their moons. Then return home with new-found wonder about the dynamic and intricate solar system in which we all live.
"Back to the Moon For Good" opens with the first era of space exploration in the late 1960's and early 1970's. See what that era of landers and orbiters taught us about our nearest neighbor including the discovery of the moon's origin, composition, structure and the accessibility of raw materials on its surface.
The Google Lunar XPRIZE is introduced as the largest incentivized competition to date, designed to democratize space and create new opportunities for eventual human and robotic presence on the Moon. We see the engineering and innovation steps taken by the internationally distributed teams competing to land a spacecraft on the Moon.
Rock 'n Roll Saturday
Rock 'n Roll Saturday is fun for the entire family! Performances are January 20th.
Two shows will be presented. "Space Park360" will be shown at 7pm and "Rock on Demand" at 8pm.
"SpacePark360" takes audiences on a wild, immersive ride through the solar system, recreating the experience of amusement park thrill rides – roller coasters, pendulums, inverters, and more. Seen from the rider's perspective, "SpacePark360" combines full dome technology with thrill rides to create a heart-pounding experience.
"Rock on Demand" fills the entire 40-foot domed theater with vibrant graphics, completely enveloping visitors in a 360-degree view while the 16,000-watt, digital surround sound system plays rock hits ranging from the Beatles and Rolling Stones to The Doors and Aerosmith.
Tickets are $5 for each show.
A Star Party Saturday
January 6th, February 3rd, March 3rd, April 7th, May 5th (ongoing the first Saturday of each month), you can see a Star Party in a live presentation in CESSE's 40-foot planetarium dome.
Learn all about the stars, the planets, and the constellations as you take a tour of the night sky and travel to distant planets and beyond. There will also be a TJC astronomy professor with telescopes set up outside (weather permitting) for you to gaze at the astronomical objects with your own eyes until 10pm.
Best of all, it is completely free!
Live Star shows will be at 8pm, 8:30pm, and 9pm. Telescope viewing will be 8-10pm.