True Vine: The Community Grows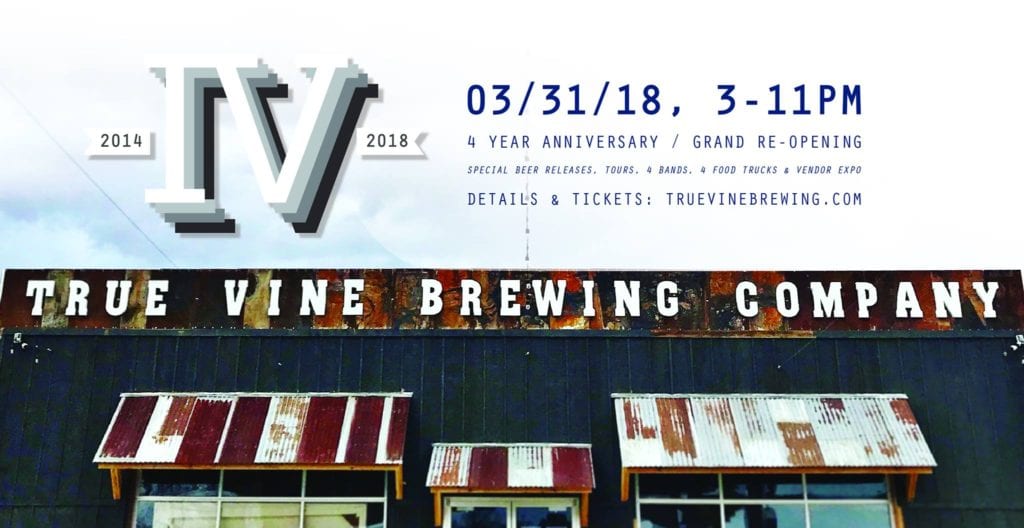 By Johnny Griffith
Formed in 2011 by three friends in a garage, True Vine Brewing sold their first keg of beer to a local restaurant in 2014 and enjoyed the novel status of Tyler's first brewery. Four years since that first keg, True Vine has enjoyed the success that often accompanies hard work, perseverance, and a quality product. From the establishment of the brewery at the Englewood location in 2013, to the Open Taps events, to the opening of a true Tap Room, to beginning to can their beers for wider distribution, the trajectory of the brewery has been steadily upward for founders, managing partners, husband and wife duo Ryan & Traci Dixon. Now, it's 2018 and things are as busy as ever for the crew over at True Vine and brewers Ryan Dixon and Scott Moss have released some popular brews; Daddy's Juice Box New England Style IPA, as well as some new seasonal beers coming this spring and summer to watch out for.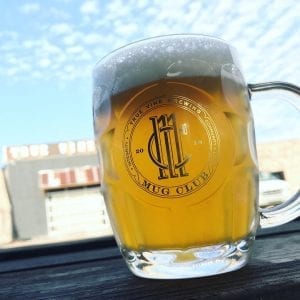 All of this has culminated in a move to a new location this spring with a grand re-opening set for March 31st. The new facility will allow True Vine to accommodate the growing demand as well as set themselves up will for future growth. I caught up with Ryan Dixon recently to see what the news is from the Brewery at the new offices at 2453 Earl Campbell Parkway:
Johnny: What was the moment you all looked around and knew it was time to look for a new location?
Ryan: Without the opportunity to grow into adjoining spaces or the land at Englewood, we knew that our time there was limited. We truly were capped for more production and space for guests at events. We had a blast establishing the great True Vine Community there.
Johnny: What were some of the mental checklist requirements for the new spot?
Ryan: Space. In terms of production growth and land for the future beer garden. We have always wanted to be a destination space. A place where people can come sit, relax, and enjoy a "get-a-way," a break from the busy lives we all live.
We needed office space, production space, room for an indoor tap room, restrooms and outdoor space for community. Being a primarily outdoor venue, covered space was also a must. Being that we have always been a "family-friendly" brewery, space for the kiddos to run around was also a need.
Johnny: How long did the search last before the new location was secured?
Ryan: One of our True Vine investors, Jim, found and purchased the building in October 2016 for a possible investment project for his company. After he told Traci and I about the building being a possible "back up plan for a future True Vine," we came to check it out and immediately fell in love with what it "could be". Shortly thereafter, the project began to renovate the dilapidated building and preparation for a brewing facility.
Johnny: Any specific challenges that were unexpected in getting the new facility up to speed?
Ryan: Being a production brewery with beer on area shelves and local draft bars, planning to move a beer factory around scheduled production was tough. Especially since we are using all of the existing equipment, minimizing our down time getting it all online here at Earl Campbell was crucial. We ended up a couple weeks behind but we are now all up and running.
Johnny: What are the immediate improvements the new facility offers?
Ryan: Our former location on Englewood was 2000 square feet. Here, our building is 10,000. Before, we had 4 official parking spaces plus the road and generosity of the county at the Cotton Belt building parking lot. We have room for about 100 cars within our property perimeter plus other overflow options. Also, we are pumped to have official indoor space here. Nearly 1700 shared feet of heated/cooled space as well as restrooms for both women and men. Our onsite pavilion and venue space is 1700 square feet of covered area to help with inclement weather and provide shade as well as a 400 square foot stage for bands and musicians.
Johnny: The new location will also be home to Sola Bread and Pizza. What was the genesis of that collaboration?
Ryan: The Sola Bread Company team have been great friends of our for a long time. Since the beginnings of True Vine, our goal has been to help grow small businesses alongside True Vine. We feel community is always best. Same concepts with our friends and former neighbors, Porch Culture Coffee Roasters who still reside at 219 S Englewood, for now.
Sola Bread has been doing community pizza nights in their backyard for a few years now. Legit wood fired Neapolitan style pies. Once we nailed down this location, we knew they would be a great fit for onsite food for our patrons. When you enter the True Vine tap room, you'll be able to order a beer and order Sola Pizza, as well as a variety of artisan style snacks. You will see them prep your pies and bake it in their oven, right there in our shared space.
Johnny: Are there upgrades to the brewing operation that are taking place simultaneously with the move? If not, is there anything on the horizon you can give us a heads up over?
Ryan: True Vine has always taken one step at a time in our growth. We believe in growing it all organically. That being said, we were in need for a new space and a step forward on production capacity. We purchased 4 new brewing tanks (2 water and 2 fermentation vessels) to help with our production demand. The larger water tanks will allow us to brew 24/7 one day and the 2 new fermentation tanks increases production capacity 2.5X. We also have plans for adding more down the line and have allocated connection points and space for future growth. One of the next pieces we will acquire will be our own canning line as well as upgrading some of our main heating and cooling units for beer production.
Johnny: The grand reopening and 4 year anniversary is March 31st. What does True Vine have lined up for that event?
Ryan: 03/31/18 will be FULL and overflowing with beer, music, food and fun. Early in the day we will be hosting our second annual Beer Run. As of this moment, we have 400+ registrants for the 5K fun run and expect close to 700 for race day. For the 4 Year Anniversary and Grand Re-Opening, starting at 3pm, we have 4 bands lined up including a few from right here in East Texas as will as musical guests from Austin, The Rocketboys. We have 4 confirmed food vendors on site as will as Sola Bread & Pizza Company. We also will be hosting several fun sport tournaments that day including disc golf putting and a corn hole tournament.
As for beer, we are getting closer to having our brand new tap room draft system flowing. Crafted from original True Vine kegs. Our new draft tower will help our bartenders dispense 20 hand crafted beers and sodas for our guests. Some of the beers that we will be pouring that day will include a special 4 year anniversary IPA with 4 hop varieties, our brand new Giant Slayer Imperial Stout and many many others. It's going to be a fantastic day!
Johnny: Finally, how would you describe the State of the Craft Beer Union here in East Texas currently and how is the future looking from where you guys stand?
Ryan: We are proud of how far we have all grown in the craft beer community. Seems like everyday someone new is getting turned on to craft beer, the bolder flavors and supporting the small independent breweries here in Texas, just like True Vine. I believe that this will grow immensely in 2018, mainly due to great craft beer being brewed here in Texas and the great support of locals. Our success has a direct correlation with the community support. With it, every small craft brewery who produces great beer here in Texas has a fighting chance against big beer.
True Vine Brewing Company is set to have their "Grand ReOpening" on March 31st from 3pm-10pm at 2453 Earl Campbell Parkway. For more information on this event, please visit: truevinebrewing.com.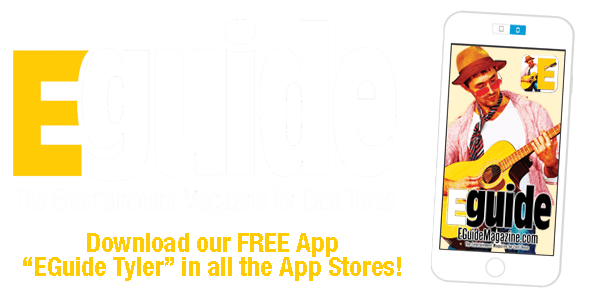 It's Going To Be An "INCREDIBLE" Summer at Studio Movie Grill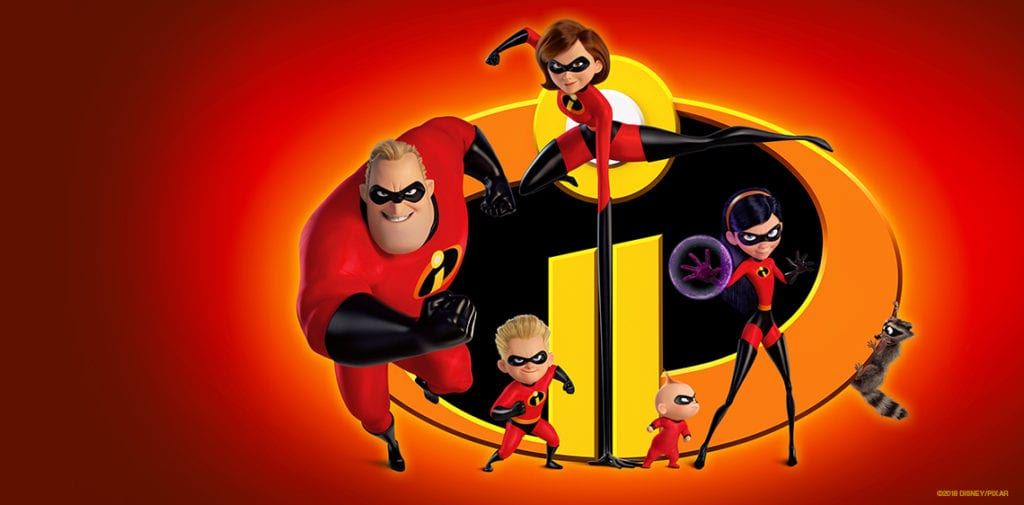 Cool Off from the Summer Heat this Month at Studio Movie Grill
Join the fun at Studio Movie Grill (SMG), located at 8954 S. Broadway Ave., Tyler. Tickets are available at the door and at studiomoviegrill.com. SMG offers box office hits as well as special screenings. These include:
Classics Family Favorites
Relive your favorites on the big screen with these summer family favorites. These start at 7:15pm.
June 6th: "Purple Rain"

June 13th: "The Wizard of Oz"

June 20th: "The Neverending Story"

June 27th: The Iron Gate"

July 4th: "Willy Wonka and the Chocolate Factory"
Special Needs Screenings
Family-friendly movies are free for children with special needs and their siblings with adult tickets available for before-noon price. Special Needs Screenings are shown with the lights up and the volume lowered, and children are free to move around, talk, or even dance in the aisles during the movie.
Special Needs Screenings are shown at 11am. Parental guidance is always suggested. The scheduled movies are:
June 2nd: "Solo: A Star Wars Story"

June 23rd: "The Incredibles 2"

June 30th: "Jurassic World: Fallen Kingdom"
Classic Comedies
Relive your favorites on the big screen with our SMG Classics series! Have some laughs this summer with these comedy classics all at 7:15pm.
July 11th: "The Hangover"

July 18th: "Blazing Saddles"

July 25th: "National Lampoon's Vacation"

August 1st: "Risky Business"
Children's Summer Series
SMG's Children's Summer Series offers a budget-friendly entertainment option for families, summer camps, and weekday programs to escape the summer heat to watch $1 screenings of recent, popular, children films.
May 28th-June 1st: "Flushed Away"

June 4th-8th: "The Book of Life"

June 11th-15th: "How to Train Your Dragon 2"

June 18th-22nd: "Ferdinand"

June 25th-29th: "Captain Underpants"

July 2nd-6th: "The Boss Baby"

July 9th-13th: "Horton Hears a Who"

July 16th-20th: "The Peanuts Movie"

July 23rd-27th: "The Croods"

July 30th-August 3rd: "The Prince of Egypt"

August 6th-10th: "Megamind"

August 13th-17th: "Puss in Boots"

August 20th-24th: "Epic"

August 27th-31st: "Flushed Away"
Big Screen Classics
Fathom Events, Turner Classic Movies and Twentieth Century Fox are celebrating the anniversary of several classic movies this summer.
June 10th (6:45pm), 11th and 13th (6:15pm) – "Scarface"
July 15th and 18th (2pm and 7pm) –  "Big"
Watch Party: Jumanji Double Feature
Join the fun and watch this classic movie back to back this summer! See the 1995 "Jumanji"original and then see the 2017 hit.
June 10th (2pm) and 11th (6:30pm)
June Events: Zombie Apocalypse Hike at Tyler State Park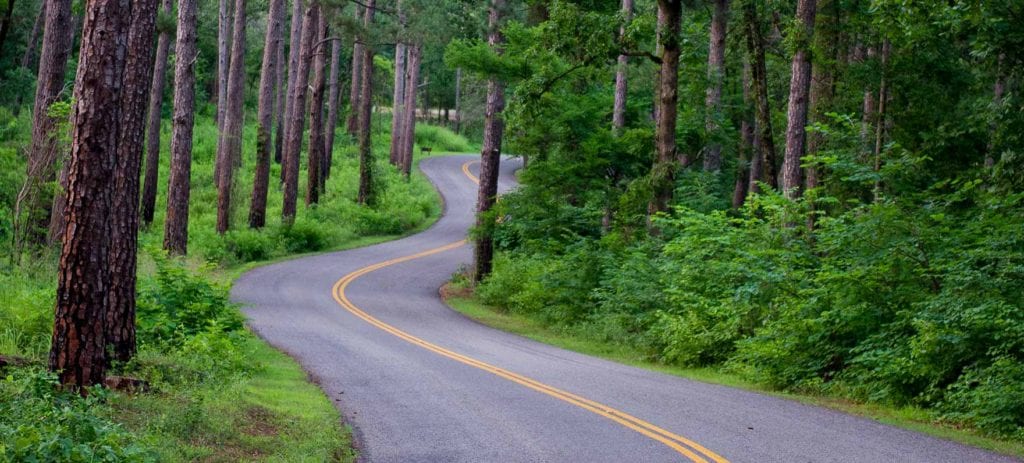 Tyler State Park Offers Springtime Outdoor Fun
At Tyler State Park, you can boat, fish, swim in the lake, hike, mountain bike, picnic, geo cache, camp, bird watch, and study nature. It is located at 789 Park Road 16, Tyler. All events are free with fee paid for admission into the park. Adults are $6 daily, and children 12 years and under are free. For more info go to tpwd.texas.gov/state-parks/tyler or call (903)597-5338. Tyler State Park offers many events this month.
June 2nd, July 7th, August 4th, September 1st, October 6th, November 3rd,  December 1st (9am-12 noon) – Dutch Oven Cooking –
Come join the Dutch Oven D.O.G.s for great food and fellowship the first Saturday of the month. Bring the family and join in the fun.  Cooking begins at 9am and food tasting begins at 11:45am.
June 2nd, 16th (2-3pm) – Wildflowers, Pollinators, and Predators –
Discover the explosion of color in the Post Oak Savannah as prairie and woodland wildflowers bloom. You will also see colorful pollinators and the equally colorful predators that hunt them. Dress for the weather and be ready for a short walk. Meet at the Blackjack Nature Trail.
June 2nd, 7th (4-5pm) – Zombie Apocalypse Hike –
What happens when things go wrong? Can you survive without cell phones, electricity, or transportation? Come and play this light-hearted game of survival and see if you make it through the apocalypse! Dress for the weather and be ready for a 3/4 mile hike. Meet at the Whispering Pines Trailhead.
June 6th (10-11am) – "Lost" in the Forest Hike –
Explore the definitions of what it means to be "lost in the forest." Learn how to keep from getting lost, what to do if you are lost, and how not every kind of "lost" is a bad thing. Wear sturdy shoes, bring water, and be prepared for about a one mile hike through the forest. Meet at the Old Road Trailhead.
June 6th, 14th (2-3pm) – Knotty-time for Kids –
Learn some basic knots that every camper needs to know. Knots have "tied" together civilizations throughout history, and they are still important today. Learn knots important for camping and one that can be a lifesaver. Meet at the Silver Canoe Park Store patio.
June 6th, 14th (3-4pm) – Kids' Wilderness Survival –
Learn how to keep from getting lost, what to do if you are lost, and how to make a handy survival pack. Meet at the Silver Canoe Park Store patio.
June 7th (9-10am) – Weather or Not?
Learn how to "read" weather and how to prepare for weather either outdoors or at home. Meet at the Amphitheater.
June 7th (10-11am) – Navigation Revelation: Map and Compass –
Learn to use a compass and a map for your navigation needs. Bring a compass if you have one. Meet at the Amphitheater.
June 8th (9-10am) – Wilderness Backpack –
Learn what to put in a backpack for your wilderness adventure. Learn how to pack for children and pets, too. Meet at the Blackjack Pavilion.
June 8th (10am-12 noon) – Backcountry Hike Series –
Learn how to prepare yourself so your trip will be more enjoyable. Dress for the weather, wear sturdy shoes, bring water, and be ready for a moderate three mile hike through the forest. Meet at the Blackjack Pavilion.
June 8th (2-3pm) – Historic Games: Play Like Your Grandparents –
Play the games kids have played for generations and find out your grandparents really did know how to have fun. Meet at the Amphitheater.
June 9th (10-11:30am) – Wildfood Walk –
Learn to identify edible wild plants and how to prepare them. Many edible plants may be seen during this short hike. Learn about plant safety too. Prepare for the weather and be ready for 1/3 mile walk. Meet at the Blackjack Nature Trail.
June 9th (2-3pm) – Micros & Giants –
Compare the large and the small on this 3/4 mile hike through the Pineywoods.
June 14th (10am-12 noon) – Lakeshore Nature Hike –
Discover the health benefits of being outdoors as we pass through changing ecosystems like hardwood bottomlands and upland pine forests.  This is an easy 2.1 mile hike so bring water, sturdy shoes, and dress for the weather. Meet at the Silver Canoe Park Store.
June 16th (2-3pm) – Dragonflies: An Ode to Odonata –
Observe these amazing creatures dart through the sky and learn about their life-cycle and their benefit to you. Dress for the weather and be ready for a short hike.  Meet at the Whispering Pines Interpretive Trailhead.
June 23rd (2-4pm) – The Big Clock: Daytime Sky –
Join us for some daytime astronomy activities and day sky viewing. Meet at the Silver Canoe Park Store patio.
June 23rd (8:30-10pm) – Night Sky: The Moon, Planets and Constellations – See the features of the waxing Gibbous Moon, the planets, and constellations of the season. Dress for the weather. Bring a blanket and/or a chair and bug repellent. Park on the entrance road to the Blackjack Camping loop and meet at the multi-use trailhead parking lot.
Chris Oliver & Company: Making The Connection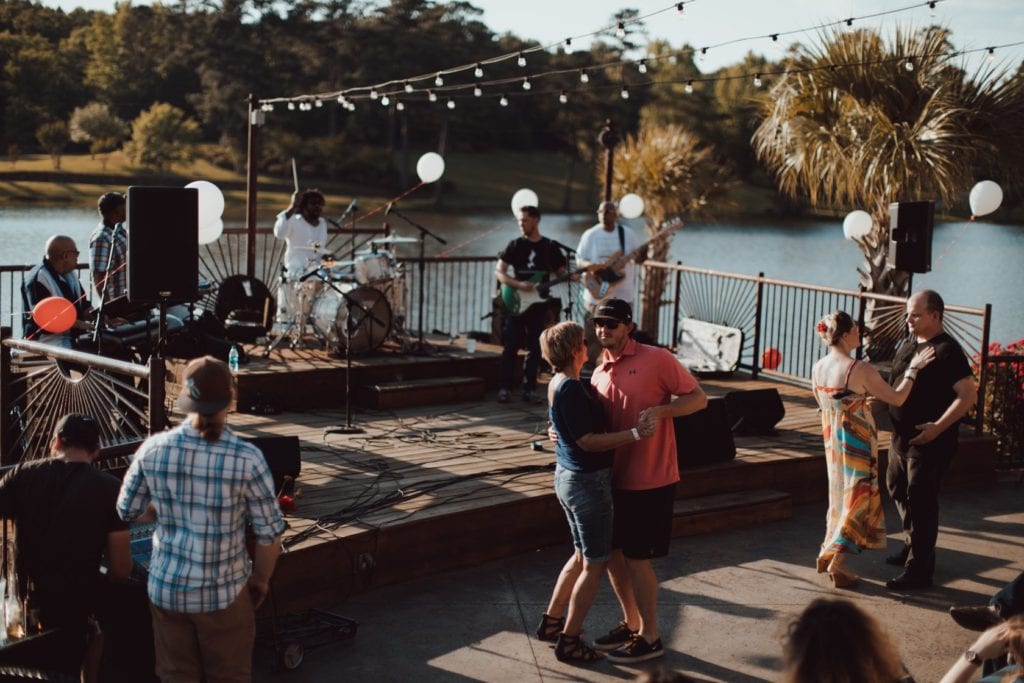 By Johnny Griffith
If you've been to The Grove in Tyler recently on a Sunday morning for brunch, chances are you've been listening to the solid grooves of Chris Oliver & Company whether you realized it or not. Originally born in Tyler, Chris attended both Robert E Lee and John Tyler high schools before finishing at North Garland High School in 1995. Eventually moving back to Tyler, Oliver has been a mainstay in the music scene for several years. An accomplished drummer, Chris now fronts the eponymous Chris Oliver & Company and their mission is to make sure you walk away from a show with a smile on your face and the beat in your heart.
We talked with Chris recently to get more info on what they've got going:
Johnny: Who makes up the "& Company" portion of Chris Oliver & Company?
Chris: Chris Oliver & Company is myself, Josh Brock, Calvin Sheffield, and Dr. George Faber. That's been the lineup since we started.
Johnny: How did you guys all meet?
Chris: I grew up with Calvin pretty much all my life and he's been one of my best friends. We've played in church as well as playing in several other bands around the area including being the rhythm section for Wesley Pruitt. Dr. Faber has pretty much been a mentor to both of us since we were both young and has been playing forever. I met Josh Brock about 4 years ago and he was one of those guys that came in and fit like he'd been with us for years.
Johnny: How did Chris Oliver & Company form?
Chris: About 2 years ago, from another gig I was doing, I was asked to do a Sunday brunch show over at The Grove. I had to put together a band specifically for that and, you know, it's not easy getting a bunch of musicians to do a mid-morning gig on Sunday after playing out till 2am the night before. That first bunch I put together is still Chris Oliver & Company today.
Johnny: You guys play a superb mix of songs…what genre would you consider your wheelhouse?
Chris: That's a hard question. Everything has a season and I can look back and see where my musical life has been a steady progression with different styles and preferences each taking their turn. If I had to pick one singular style, I'd have to say blues-ish, but it's really not that simple.
Johnny: You guys were invited to play down in Austin at the Heart of Texas Blues Challenge last year. How was that experience and what do you feel you learned as a band?
Chris: Yeah, we got the invite down there so Josh, myself, and another bass player went down due to Calvin not being able to make it, and we auditioned. They were impressed enough that we were invited to actually participate. We went back down in August and won the preliminary round which got us to the finals. While we were eventually beat out, it was a great experience. The finals were at Antone's in Austin which has had some legendary players on stage over the years. That atmosphere, on that stage, you could feel the vibe and the history and we grew a lot from that.
Johnny: How far are you traveling to play shows at this point?
Chris: Right now we're staying local until our album is finished. We will be getting ready to do a tour after that, which will take us out of state but until then it's home.
Johnny: About how many shows are you playing a month these days?
Chris: We're mainly hitting about four shows a month, really focusing on the album, and playing the standing brunch gig at The Grove.
Johnny: How have local crowds reacted to a band that doesn't really fit the mold for this region?
Chris: Every time we hit the stage, I don't care where it is, if they call us to play and you see this band and our show, I want you to have an experience. If you're down, we're going to hit a point in the set where we're going to lift you up. But we're not really there playing for the masses…we're there for that individual and when you connect with lots of people on an individual level, something special happens.
Johnny: Are you working originals into your set list or is it primarily cover tunes?
Chris: It really depends on how we're feeling that day. Some people who have heard our originals will ask for them but it really depends on the vibe. Sometimes we will throw some out and see what kind of reaction we get.
Johnny: How would you describe a typical Chris Oliver & Company show?
Chris: We try to get your attention, make you listen, make you have fun…we might take you to church, it just depends, but we always end with thank you and an appreciation for the audience.
Johnny: Any big plans on the horizon for the rest of the year?
Chris: Our main priority right now is finishing the album and putting together a tour to get the word out.
Johnny: So after two years of Chris Oliver & Company, what would you say has been your most memorable gig to this point?
Chris: That Antone's gig for the Blues Challenge was easily most memorable. Everyone brought their "A" game and was on point. Again, that combined with the history of that place and the players that have graced that stage…it was unforgettable.
Johnny: Who would you say you're listening to right now that gets you excited?
Chris: I'd say right now I've been listening to a lot of Donnie Hathaway vocally, but I'm just a fan of music in general.
You can catch Chris Oliver & Company at facebook.com/chrisoliverandcompany. You can also catch Chris Oliver & Company most Sundays during brunch at The Grove in Tyler.