Tyler Rock Gym: Get Your Climb On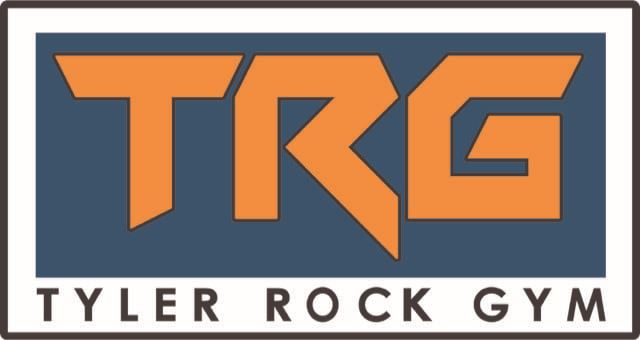 By Barbara Greenbauer
Ready for a new adventure that will test your mental and physical strength, team-building, and problem-solving skills, all rolled into one?
Tyler Rock Gym is the one-of-a kind new climbing arena in East Texas that is designed for both seasoned and first-time climbers. It's kind of an awe inspiring sight as you enter the facility, huge 32 foot walls, emblazoned with colorful foot holds, ropes and people climbing and scaling everywhere.
Opening just last month, TRG has become a haven for climbers and watchers alike; a climbing oasis that has built a strong, friendly community. This community has one thing in common – they want to get to the top, and conquer the walls.
Sign a waiver, get some hands on instruction, and orientation from well-trained staff about the harness, auto belays and bouldering walls, and you're ready to go. It's truly a motivating, positive experience, as you witness fathers and sons, mothers and small children, encourage each other to reach out, find another route and keep going!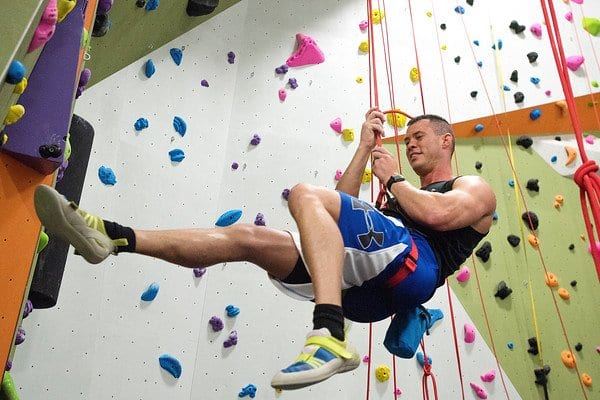 Owners Shawn Wilson and David Orchard are the head cheerleaders, welcoming each and every climber, giving them encouragement, and reaching out to make sure everyone is having a great experience. "We have seen such a sense of community grow over the very short time we've been open," said Wilson. "There have been so many different groups enter the doors, from nurses to local business owners, to students from our local colleges, and even from SFA."
All you will need to scale the walls is closed-toed shoes and a harness; other equipment is available for rent at their pro shop, including rock climbing shoes and chalk. You will be taught "how to fall safely" and then it's up to you to choose a route on one of the massive walls in the over 10,500 square foot climbing surface.
"Every five or six weeks we will change out the routes on the walls, so it becomes a whole new challenge," explained Orchard. "Our goal is to help people enjoy the sport that we fell in love with." There are more than 11 different levels of difficulty, with the lower levels designed specifically for kids. All children 13 and younger must be supervised, but on this Saturday, it's clear that families are in this together as the kids climb higher and the parents encourage enthusiastically from the mats.
Katy Kohls and Luke Kanclerz have already joined as members and "have climbed other places, but we love the social and family atmosphere here." said Kohls. "We get into the climbing zone, and it's almost like a time warp.  We turned around and we've been here almost all day, climbing, talking, and helping other climbers problem solve."
This sport is so much more than just climbing a wall. It's about endurance, problem solving and team-building. Groups sit at the base of a wall, pointing and gesturing to a fellow climber, trying to figure out the puzzle of where to position, how to climb, and the next step. A father acts as the belay for his young son as he encourages him not to give up and try again to get up to the top.
"This sport just has so many benefits," explains Orchard. "You don't have to be a superb athlete to participate, and it is great for all ages. We have a 4 year old climbing today with his mother, and we have a 70 year old man who has been climbing with us regularly."
Tyler Rock Gym is a great escape for birthday parties or corporate team-building events and offers memberships that include exclusive climbing hours, special discounts and even member get-togethers and special events (the latest member treat was a pancake breakfast.)
Corey Valverde and her 4 year old son, Izri, were having a blast, and Izri was totally fearless, scrambling up the wall at a fast pace. "We had heard about the rock gym opening" said Valverde, "and were so excited to have somewhere to exercise all year round that we could do as a family and have fun at the same time."
Bouldering is a different kind of climb; no ropes , just sheer determination and willpower. The bouldering walls are 15 feet high and have 80 different routes and angles for climbers to navigate. "There are a lot of different ways and types of climbs in this one gym," said Orchard. "Climbers that are very experienced have said it's a great challenge and workout and they keep coming back."
There are also a variety of different options to choose as far as time commitment. Climbers can purchase a one-day membership, a punch card or a monthly membership. The one day membership includes re-entry at any time, so you can climb, leave, and return at any time the gym is open for business. An all day adult pass (ages 13 and up) is $16.95, and kids 4-12 can climb for $12.95. Basic rental gear runs from $8 for harness and shoes, harness alone is $4, $5 for just shoes, and $10 for a complete kit of shoes, harness and chalk. If you don't feel like climbing, but just want to come in, encourage, and watch, it is free when you sign a waiver.
"We are just so thrilled to be able to offer East Texans a different way to spend their time," said Orchard. "The benefits of rock climbing, whether indoor or outdoor, are incredible and the opportunity to spend quality time with your family in a fun, friendly healthy atmosphere is a bonus."
Come and climb the walls at Tyler Rock Gym, located at 4580 Old Troup Hwy., Tyler. You can reach them at (903)705-0074 or at tylerrockgym.com or on Facebook at tylerrockgym
Hours are Monday-Friday, 12noon-10pm, Saturday 11am-10pm, and Sunday 1-7pm.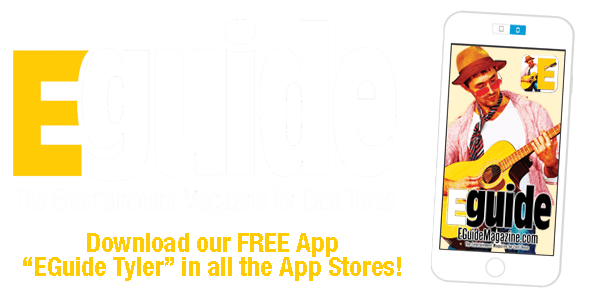 Calling All Poets, April 21st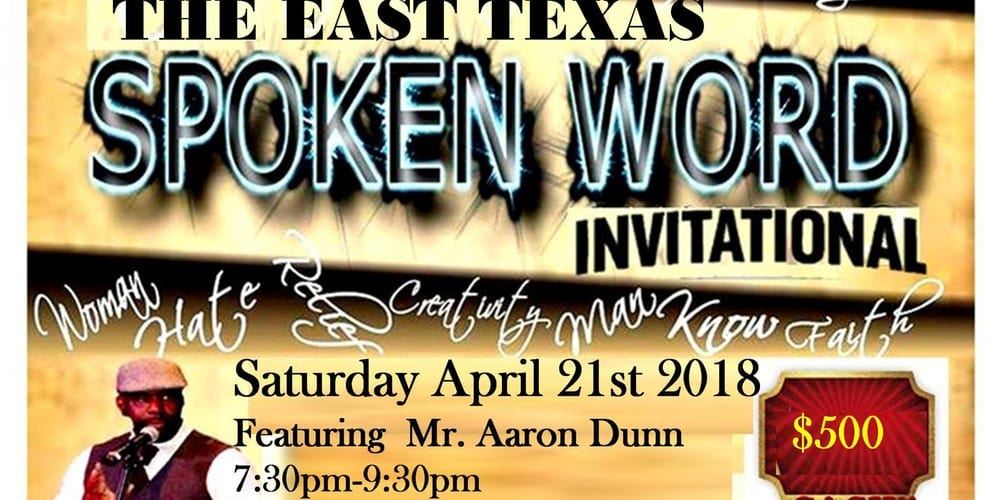 The East Texas Spoken Word Invitational Competition
The East Texas Spoken Word Invitational is an 'East Texas poets only' competition and will be held Saturday, April 21st, 7:30-9:30pm at El Guapo Records, 257 S. Broadway Ave., Downtown Tyler.
On this night, come celebrate International Poetry Month in a family-friendly space. At this collective community gathering, the featured poet will be Aaron Dunn, author of the new collection "Poetry For Your Sake." Aaron will be reciting works which will be available for purchase.
There will be 12 poets selected for his annual spoken word event. Prizes will be awarded. Poets can enter the competition for $10. There is free admission for any audience member.
Tickets are available at eventbrite.com > East Texas Spoken Word Invitational. To participate, you must have an eventbrite ticket.
Seating is limited. For more info call or text (972)704-5001 or go to mikeguinn.biz.
Liberty Hall: Bill Anderson in Concert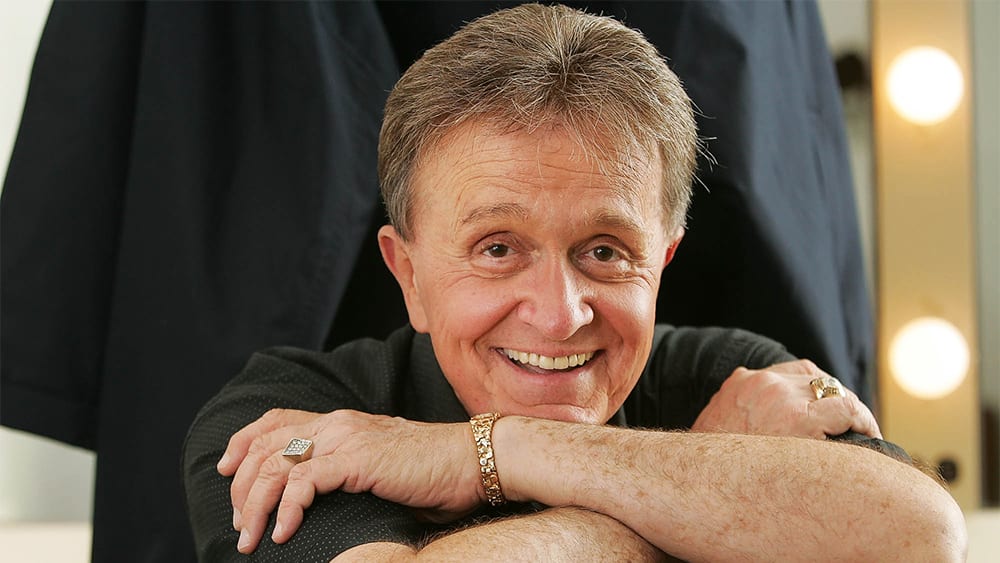 Country Music Hall of Famer Bill Anderson in concert this weekend!
---
Liberty Hall is hosting a variety of upcoming events. Liberty has something for all ages! Liberty Hall is located at 103 E. Erwin St., Tyler. Tickets are available online at libertytyler.com.
April 20th (7pm) – Bill Anderson in Concert – Country Music Hall of Famer, Bill Anderson, has been a member of the Grand Ole Opry sine 1961. One of the most popular, most enduring entertainers of our time, he's known, in fact as "Whispering Bill," a nickname hung on him years ago as a result of his breathy voice and his warm, soft approach to singing a country song. For tickets call (866)710-8942. Tickets start at $40.
April 21st (8pm) – Mouse & The Traps – After more than 50 years together, Mouse & the Traps continue to be one of the best examples of "Texas Rock & Roll." Formed in Tyler, Texas in 1965, Mouse, Nardo, Dave & Larry continue to give the public just what they want – great rock and roll. Whether you remember "Public Execution," "Hit the Bricks," or not, Mouse & The Traps has something for everyone. Tickets are $20-$25.
May 10th (7pm) – Twitty & Lynn: Grandchildren of Conway & Loretta in Concert – Tayla Lynn grew up in the heart of Tennessee and started singing with her grandmother at an early age. Tre Twitty, the grandson of the late Conway Twitty, is a remarkable young talent and will perform as well. For tickets call (866)710-8942. Tickets start at $30.
June 27th (7pm) – Country Music Hall of Famer Connie Smith – In 1964, Connie Smith recorded the Bill Anderson-written "Once a Day." Issued as her first single, it spent eight weeks at #1. She also cut darkly personal songs, including "Ribbon of Darkness" and "The Last Letter." For tickets call (866)710-8942. Tickets start at $40.
July 20th (7pm) – "Sail On: The Beach Boys Tribute" is a show based out of Nashville, TN, that focuses on performing songs by America's Band, The Beach Boys, to sheer perfection. The show includes over 30 well-known hits. Members of Sail On have performed with Brian Wilson's band, The Zombies, Earth Wind and Fire, Cheap Trick, Mark Lindsay. Tickets are $20.
August 11th (8pm) – Sgt. Pepper's Lonely Bluegrass Band will visit Liberty once again! They are a modern bluegrass band that plays and sings the songs of The Beatles. Performing some of the very best music composed by Paul McCartney, John Lennon and George Harrison, beloved songs are presented with instruments you normally wouldn't expect to hear. Tickets are $20.
August 16th (7pm) – The Bellamy Brothers – Best-known for the easy rolling, '70s Southern soft rock classic "Let Your Love Flow," the Bellamy Brothers are the most successful duo in country music history, consistently climbing into the upper reaches of the Billboard country charts during the '80s, including "Redneck Girl," "If I Said You Had A Beautiful Body, Would You Hold It Against Me," '"You Ain't Just Whistlin' Dixie," and "Dancin' Cowboys." For tickets call (866)710-8942. Tickets start at $40.
Horror & Paranormal Conference Held April 20th-21st
Horror & Paranormal Conference & Psychic Fair to be Held April 20th-21st
This year's annual Horror & Paranormal Conference & Psychic Fair is coming to town April 20th-21st, and it promises to be even bigger and better than ever.
Held at Staybridge Inn & Suites, 2759 McDonald Rd., in Tyler, you can experience everything from ghosts, to Bigfoot, to UFO's, to psychic readings – everything can be found at this hugely popular event.
New and returning guest speakers make this an event one to remember. Come satisfy your curiosity or add to your current knowledge. You will have the opportunity to meet the established stars, the up and coming stars, and of course, experience astounding psychic readings and galleries that will be going on.
April 20th kicks it all off with a VIP dinner with the stars. This event will also include some light ghost hunting plus a movie screening. Be sure to  experience the speakers and vendors all day Saturday, the 21st, and a psychic gallery that evening, followed by an all night ghost hunt at multiple locations. VIP ticket holders get early access with free coffee and donuts, front row seating, super stuffed goody bags, a special free tarot or rune reading by special guest Alexis Jones, access to a free movie of your choice Friday night at Hollywood Theaters, free dinner at Athena's Greek Restaurant on Friday night, and free admission to the psychic gallery on Saturday night. These tickets are very limited, so get yours early.
Guests include Scott Gruenwald, Trana Simmons, Marie Davis, Rosa Ramirez, Mike McCaskill, Jeff Hurley, Dr. Heidi Hoke, Ashton Rogers, and more.
Throughout the day there will be tarot readings, astrology readings, angelic guide connection sessions, psychic rune card readings, hypnotherapy demos, medium readings, mind clearing and energy balancing sessions, reiki healing, and photo ops.
The full itinerary as well as tickets are available at toursoftyler.com. Tickets are $15-$60.