Week of Nov. 6th: Food News and Events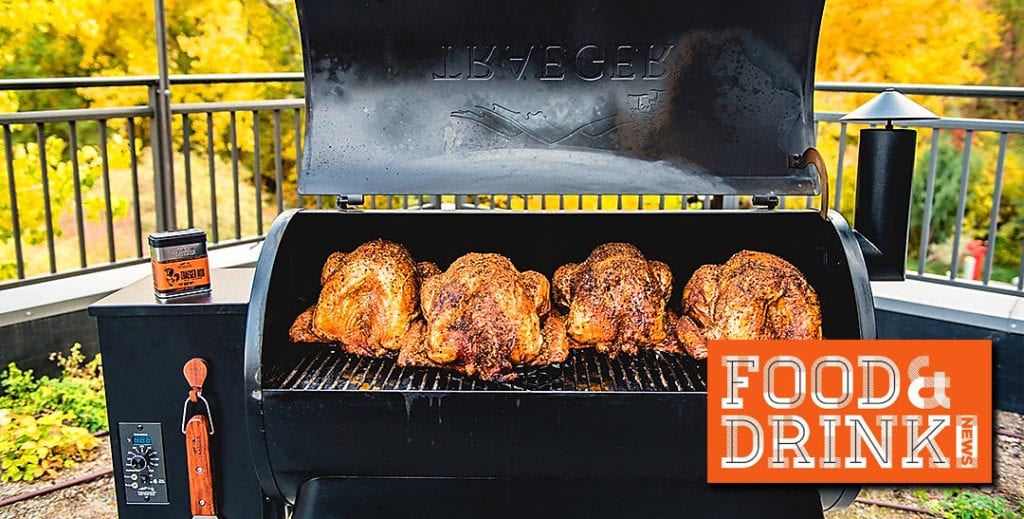 Food News and Events…Plus Burn Those Holiday Calories Away
Week of November 6th, 2017
This time of year is known for feasts & foods. So in Dining News this week, we are featuring a bit of everything, from a grilling class to Wine Dinners, to catering your holiday get together, and even exercising some of that holidays away, plus an opportunity to "Have Fun and Make a Difference."
First, a sign had appeared at the old Cheng's location on Troup Hwy. saying "Yumi Coming Soon." I wish I could report more details but none are floating around the gossip pool.
The Original Pancake House popped up on my Facebook feed this week. It said, opening early Spring on Old Jacksonville Hwy. According to the posts, this will be an installment in the highly-loved chain.
Roast Social Kitchen has added new outside seating. This is a great addition to these lovely fall days.
Want to make some new friends? Come out and enjoy Ladies Night at Potpourri House November 7th, 6-8pm. Ladies, it's time to have a fellowship night out! Come with your friends or come and meet new friends at this special dining event.
Burger Warehouse in Green Acres Shopping Center is finally open and we have heard nothing but good things. We can't wait to try it out.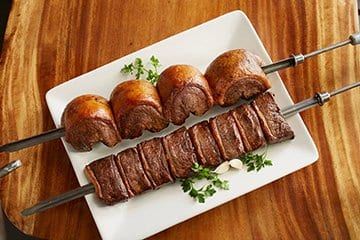 Texas de Brazil is now open. This family-owned chain restaurant is known for their Churrasco experience which "treats guests to authentic churrasco-style grilled meats and a continuous dining experience that blends the unique culture of Brazil with the generous hospitality of Texas." Texas de Brazil is located at 2376 Dueling Oaks, Tyler.
Keep It Local Tuesday's will be held at Rotolo's Pizzeria this week starting at 6:30pm. From their Facebook event page: "Please join us for good food and great friendships while supporting a local charity. 15% of sales go to Ragan's Hope. All you have to do is tell them when you order that you are here for that fundraiser. Ragan's Hope is committed to helping parents of children with serious ongoing medical conditions or injuries endure the initial impact and embrace the future, in the name of Christ. Table reserved in Bobbie Hare's name. Everyone is welcome."
Into grilling? Traeger Grills Demo Day will be held November 9th, 10am-2pm. Come out and dare to taste the difference! Learn how Traeger electric Grills will turn your average foods into a grilled masterpiece. This is a 100% Real Harwood cooking experience. "Our instructors will teach you how using the Traeger will make melt in your mouth foods all from the grill. Smoked turkey, wood-fired pizza, Beef Jerky, Brisket and even Apple Pie, Pastas, Fresh Baked Bread, Grilled Fish, Roasted Veggies, Pulled pork, Glazed pork chops, Ribs, Tri-Tip roast, Chicken legs, Smoked meatloaf will be covered." Go to www.traegergrills.com for details. RSVP is appreciated but not required.
Kiepersol Wine Dinner featuring Haute Goat Creamery will be held November 10th, 6:30-9pm. Chef de Cuisine Becca Gocker welcomes Chef Christian Chavanne for a dinner featuring the wines of Kiepersol and the cheeses of Haute Goat Creamery. Cocktails will be at 6:30pm and dinner is at 7pm. Reservations are required and seating is limited. This will be held at High Hill Farms in Arp, highhillfarm.com.
Traditions Restaurant has started selling Honey B Hams. Last year, I waited too late to place my order so you can bet that I've already ordered one this time.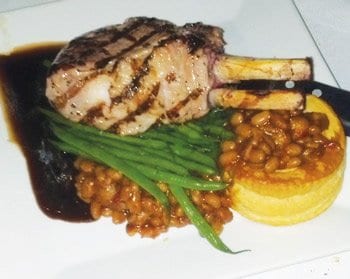 Here's another chance to "Have Fun and Make a Difference." November 9th at 6pm, go to Jack Ryan's Steakhouse downtown and have dinner. A portion of all food sales will go to the East Texas Food Bank. Celebrity waiters will be on hand.
Tuesday's at Stanley's is still Kids Night with kids eat free 6-8:30pm. Music is by Dustin Becker. With every adult meal purchased, one kid's meal is free.
Just driving down E. Erwin St. will get your mouth watering for the holidays. And once again, Greenberg Turkey was placed on the famed "Oprah's Favorite Holiday Things" list. Place your order at googlegobble.com.
The 2nd Annual Fall Festival will take place at The Grove November 12th, 3-6pm. Held in the Greenhouse, admission is free for children 3 and under, $15 for kids 4 – 12 years old, and $25 for adults. There will be food for the whole family to fill up on including turkey legs, Frito pies, grilled corn on a cob and mini corn dogs. You can cure a sweet tooth by decorating your own candy apple to your heart's desire. They will also have cotton candy and popcorn. With admission price, adults (21 and over) will receive 2 drink tickets. Use them to choose from a selection of beer, wine and fall cocktails! Complimentary refreshment options include juice boxes and hot cocoa. Kids will be able to participate in friendly games of potato sack race, candy corn hole, cake walk, and guess how many candy corn. Children will also get a chance to express their creativity at our arts and craft station making hand turkeys. Take home memorable moments with fun Instagram-worthy photos at the face cutout pumpkin display! Entertainment includes "Charlie Brown Thanksgiving" movie playing on the lawn, face painting by Crystal Brindley, and an appearance from Korn Pop the Clown from 4 to 6pm. Tickets available at the door or by calling (903)939-0209.
Speaking of The Grove, stop by their Grab N' Go Market and fill out a form to be entered into a drawing for a chance to win Thanksgiving dinner for eight. Dinner will consist of a turkey, green bean, hashbrown, and sweet potato casseroles, along with cornbread dressing and giblet gravy. Prize also includes a pecan pie in-a-jar and a fiesta ware pie plate. The lucky winner will be announced on November 13th on their Facebook page.
And in case you need to justify all this holiday eating (like I am), don't forget these chances to be proactive with your weight goals.
The annual Turkey Trot, held Thanksgiving morning, is a great way to burn off some calories and justify that extra piece of pecan pie. This annual event is fun for the entire family. The event starts at 9am.
Before all the eating begins, check out Free Day of Yoga at BeFree Yoga Studio. Any class offered that day is free to attend. You don't have to sign up ahead of time (but you can if you'd like to), and there are no catches – just free yoga with their team of fantastic instructors in their beautiful and healing studio space. Check the schedule to choose a class you will most enjoy – you can always find the most recently updated schedule online at www.befreeyogatyler.com. This is for adults and there are kids classes too.
And last but certainly not least, Mistletoe & Magic is November 9th-11th. One of our favorite things to get there every year is Texas Moon Gourmet Toffee. This delectable chocolate covered pecan toffee is made from a treasured family recipe using only the freshest ingredients. Texas Moon Gourmet Toffee is the perfect gift this holiday season. Super yummy!
With that toffee in mind, I think I'll go ahead and sign up for the Turkey Burn Super Cardio class at Tyler Athletic and Swim Club too. From their Facebook event page, "Who wants to burn off those unwanted Thanksgiving Calories! Join us for a weekend of Tennis Cardio Tennis, an intensive super clinic designed to burn off the turkey! These classes will keep your heart rate up, burn calories (average 600 calories per hour!) and ensure lots of F-U-N! No tennis experience required. This is held: Friday, November 24th (9-10:30am), Saturday, November 25th (9-10:30am), and Sunday, November 26th (3-4:30pm). Entire Weekend Pass: Members $35, Non-Members $50; Daily Drop In: Members $15, Non-Members $20. To register and for more information, contact Jake Baranowski at 903-561-3014 or at jakeb@cliffdrysdale.com.