"Well! Well! Well! – My! My! My!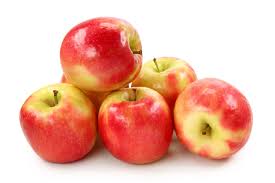 By Gini Rainey
As a dear friend of mine used to say, when finding out something of value "Well, well, well! My, my, my!"  Perhaps he who laughs last really does laugh best!  I've taken a lot of flack over the years for my interest in old books about cooking, but I just discovered that I have a rare gem amongst all of these brunts of jokes!  Since it's Father's Day, I let my husband pick out the book du jour, and while searching the internet for a photo of the cover to use in this blog, I discovered I could only come up with a couple of shots – one on amazon.com, my go-to source, and alibris.com – an alternate source for older books.  Much to my amazement, this book "What Actors Eat When They Eat!" that was published in 1939 by Lymanhouse Publishers, ranges in price anywhere from $119.00 in really poor condition to $275.00, which included a signed letter from Rosalind Russell to $400.00 in good shape. My copy falls somewhere neatly in the upper range.  Although missing the dust cover, mine is in extremely good shape.  So there you have it! Scoff no more!
This book that was compiled by Kenneth Harlan, star of stage, vaudeville, and screen, along with Rex Lease, star of screen, combines their collective talents to collect and publish favorite recipes from their Hollywood friends.  There is a huge wealth of information included in this book about the early stars featured in the films that made there way to the silver screen in the beginning days of Hollywood.  Not only are their recipe contributions included, but there are also great black and white photos, their studio affiliations and their bios.  I was amazed at how many of our historical screen stars hailed from the midwest, and specifically from the Minneapolis-St. Paul area.
There is an incredibly wide range of recipes in this book that are amazing.  From "Roast Elk" contributed by Lewis Stone (Judge Hardy of the "Andy Hardy" series) who cautions to "First, go out and get your elk," to Sonja Henie's  (who was an Olympic ice skating champion three times  beginning at age 11 and then turned to the silver screen) simplistic recipe for "Chocolate Biscuits" that are basically biscuit dough with a small square of chocolate folded into the center and baked.  Of course, if you are into easy, you could make Alan Baxter's (who was in "Judgement at Nuremberg") "Tomato Surprise."  All you need to do is spread mayonnaise on a slice of bread, place a thick firm slice of tomato on the bread.  Add a little salt and pepper and a thin slice of pickle on the tomato.  Mix together some grated cheese with pepper, celery and onion and spread it over the tomato and pickle, pop it under the broiler until well toasted and "Surprise!"
If you want to find out about Gene Autry's "Little Pigs in Zucchini," W. C. Field's "Brandied Peaches," Cary Grant's "Barbecued Chicken," David Niven's "Lamb Roast Supreme," Dick Powell's "Beef Goulash," Gracie Allen's "Rice Pudding," or Clark Gable's "Hunter's Breakfast," this is the book for you, but good luck finding it, there are only few copies out there!  All in all, this book is a pretty interesting read as well as offering you ways to cook a wide range of great sounding recipes, or as Mickey Rooney said about his "Fruit Dessert," it's  "really swell!"
And what am I cooking today?  Well, it's going to be something with apples – I have a butt-load of them in the refrigerator.  I'm not exactly sure which way it's going to go, but I bet I have a great recipe in the "library" to make something yummy!  Happy Father's Day to all of you good guys out there.  Moms and kids? Be sure you do something special for the man of the house today!