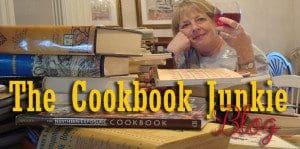 By Gini Rainey
Some of the best times I've had have been in Irish Pubs (mostly in Nashville), so it should come as no surprise that I picked up "The Complete Irish Pub Cookbook" today while wandering through Barnes & Noble. This sweet 176 page book by Paragon Books Ltd. was printed in 2012 and is loaded up with some really great recipes, some traditional and some new from Christine McFadden, along with amazing photos by Mike Cooper. If reading the recipes doesn't make you want to jump right into your kitchen for a cooking feast, the photos will definitely draw you in!
Broken down into four sections, the names of some of the recipes are bound to leave you wondering where they came from – or what exactly is in them. Thankfully, the editors precede each recipe with a bit of background that gives you a peek at, not only the cuisine of Ireland, but also the history behind their great eats!
For instance, the name for "Split Pea & Ham Soup" is fairly self-explanatory, but just exactly what goes into "Skink Soup?" Well, "skink" is an old Irish and Scots term meaning "broth," and this particular version, sometimes also called Irish chicken soup, is made with diced chicken and colorful summer vegetables and has been enriched with cream and egg yolk.
Now, as a child I know that I heard people referring to Welsh Rarebit – but (and I'm sure I'm not the only one) I would swear that they were talking about a recipe that has rabbit in it! Not so! This book has a recipe for the Irish version and it looks absolutely yummy.
With plenty of seaside around Ireland, fresh seafood and recipes making good use of that seafood are plentiful. This book has a recipe for "Garlic & Herb Dublin Bay Prawns" that sounds amazing. There is also a recipe for "Potted Crab" that originated during the pre-refrigeration days that was used for preserving all kinds of meat and fish. More recently, the method has become a way of stretching extravagant ingredients a little further.
What would a book of Irish recipes be without one for "Corned Beef & Cabbage?" Like I said, if the recipe doesn't hook you, the photo will start your mouth to watering. Irish Stew is another recipe that is so representative of the cuisine of the the land. There is a recipe for "Dublin Lawyer" that gives a nod of the head to the city's wealthy lawyers and their liking for large amounts of whiskey. Usually made with lobster, it is also just as delicious when made with crab.
Lest you think this cookbook has only recipes using meats and fish, there is a section filled with great ways to prepare vegetables, such as "Roasted Leeks with Parsley," "Potato Cakes," "Glazed Turnips," "Sticky Carrots with Whiskey & Ginger Glaze," and "Champ," which is made with creamy mashed potatoes mixed with chives or scallions and piled high in a bowl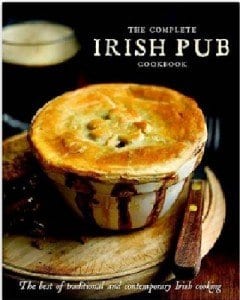 with a pool of melted butter in the center!
Just in case your sweet tooth is beginning to feel neglected, rest assured that the Irish love their desserts, too. With recipes like "Irish Whiskey Trifle," "Bread & Butter Pudding," "Rhubarb Crisp," or "Irish Cheese Cake," your own Irish Pub meal will be complete. About the only thing that will be missing is the Irish Step Dancers, fiddlers, and bodhran! Sláinte Gaelach!!!
I hate to disappoint you, but I'm not cooking Irish tonight. We are having a guest for dinner and are going to be grilling steaks. I'll share with you my grilled steak secret that I learned from my Uncle Eli many years ago. My family generally spent every Sunday with Aunt June and Uncle Eli – the adults playing bridge or pinochle all afternoon, and my cousins Mara & Jane and myself getting into whatever trouble we could find. Everyone always seemed to have a great time and the food was always amazing. Uncle Eli would generally marinate chuck roasts most of the day and then slap them on the grill – cooking them to wonderful perfection. His secret was rubbing the beef with lots of garlic and then covering with soy sauce to marinate. So simple, but so good! The cousins and I could never wait until the meal was served and found ourselves snitching the meat from the platter as it rested prior to slicing and serving.  Try his marinade – I promise – it can make a sirloin (not know for being as tender as other cuts) almost tender enough to cut with a fork!