What's Going On at Caldwell Zoo This Month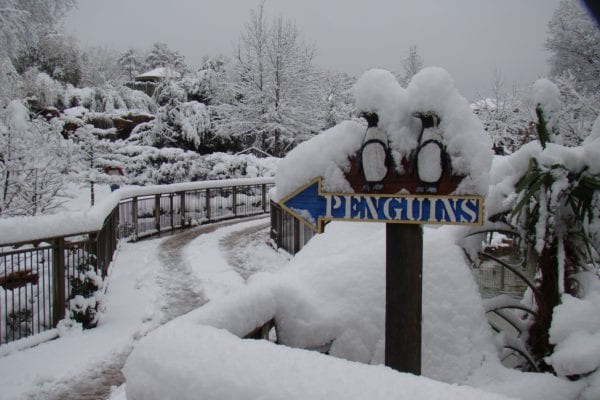 Winter Bird Workshop at Caldwell Zoo 
Jack Frost is at Caldwell Zoo this winter, and that means the zookeepers need to make some adjustments to ensure all the animal friends are safe from these low temperatures. Some of the animals, like the big African spurred tortoises, come in for the winter. Some more weather-tolerant animals might be given access to either indoor or outdoor areas once the temperature gets below 45°. Animals, like the Chilean flamingos, are pretty hearty and can actually stand temperatures into the 20's, but will have to go indoors if it is much colder.
With this in mind, it is a fun month all over the zoo. Caldwell Zoo offers numerous extra-special Zooper Days throughout the season. Events are free with zoo admission and do not require advance registration.
January 13th (1:30pm) – Snow Foolin' –

Enjoy the cold weather fun at the African Huts.

February 10th (1:30pm) – Wild Bird Tweets –

This Zooper Day will be a real "tweet" as the Zoo celebrates "Wild Bird Feeding Month" with some special bird activities.
Tickets are priced in several levels. Tickets are $8.95 for children 3-12, $12.95 for adults 13-54, and $10.95 for seniors 55 and over. Caldwell Zoo Members and children two and younger are free. Groups of 15 or more are eligible for discounted group admission pricing. You can become a member by downloading a form at caldwellzoo.org.
Parking is always free. Picnics and coolers are allowed in the designated picnic areas located adjacent to the parking lot outside the Zoo entrance. The Caldwell Zoo is located at 2203 Martin Luther King Blvd., Tyler, TX 75702.
For more info call (903)593-0121 or email, info@caldwellzoo.org.