Get Prepared for Summer! Here's Your 2018 Summer Reading List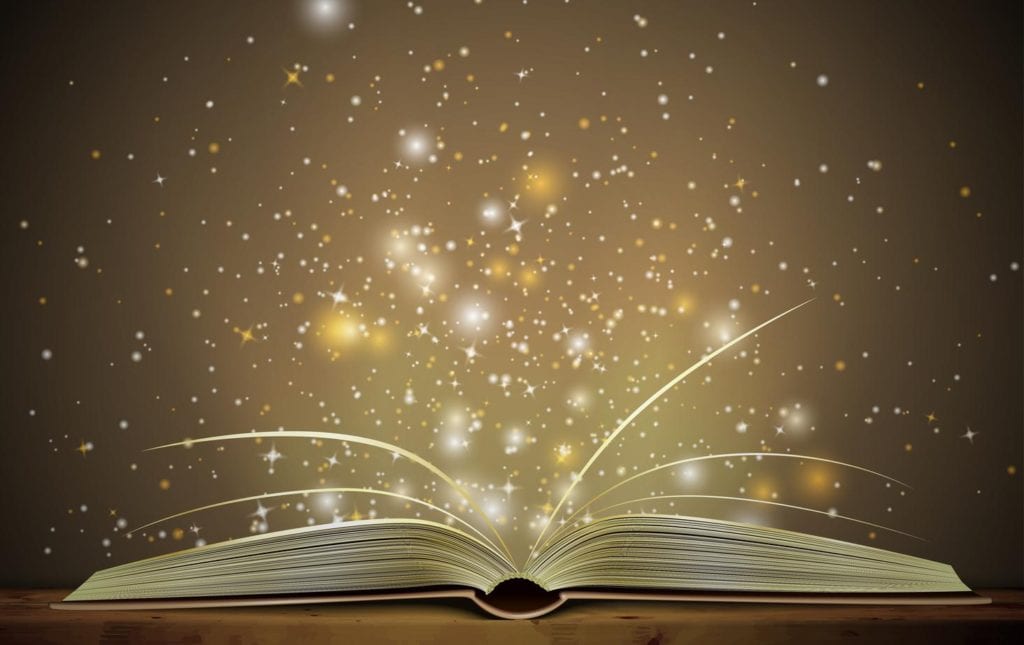 What's on Your Reading List for Summer?
By Gini Rainey
"Little Fires Everywhere" by Celeste Ng
If you are interested in reading a book that has won nearly every award out there, then this is a must-read for you. Scheduled to be a series next season on Hulu, this page-turner follows the perfect-on-the-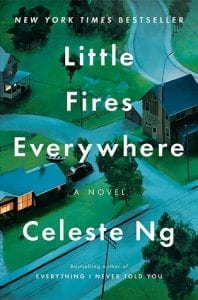 outside family as their life is shattered by a nomadic artist and her daughter who land in their neighborhood.
Written by the same author of Everything I Never Told You, Ng doesn't disappoint in the building of three-dimensional characters who can hold their own in the real world. With opposing family values creating social conflict after social conflict, this book is simply a book of contrasting human characteristics. While the topics of conflict were introduced gently, there is nothing gentle about the impact of they had on both families.
Although this book started out slow, it wasn't long before it turned into a can't-put-down page-turner. I found that I couldn't read this book without feeling anger, sympathy, joy, worry, hope, and loss. Little Fires Everywhere might be a fast read, but it is definitely an emotional roller coaster, so get ready for an excellent literary ride.
Rating: 5 of 5, Copyright 2017 – Penguin Books
"The Book of God: The Bible as a Novel" by Walter Wangerin, Jr.
If you're anything like me, reading the Bible straight through is nearly impossible. Studying individual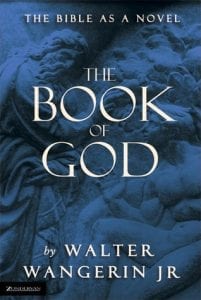 verses on my own time is easier, but leaves a lot to be desired as far as any kind of continuity. The Book of God was recommended to me by one of my pastors a few years ago as a means to provide me with a greater understanding of the Bible. Written in novel form, Wangerin helps to make the ancient men, women, and events come alive with vivid detail and dialogue.
I will admit that even though I love the language used in the King James Version, there are times when the lilting phrases make it difficult to comprehend and focus on the core messages. One of the greater bonuses gained by reading this version is the flow of the stories, especially when reading the Old Testament.
With this book, Wangerin has provided Christians and non-believers a better understanding of the history of the Bible in addition to the many translations and paraphrases of the Bible that are already available. He has taken what historians know about the lives of people in Biblical times and woven it with the historical books of the Bible and provided us with a new and intrinsic way to view the people of the Old and New Testaments.
Rating: 5 of 5, Copyright 1998 – Zondervan
"The Unmasking of Dr. Harrison Miller Moseley" by Stella Brooks
Are you a WWII history buff? How 'bout a Texas high school football fan? Are you interested in an aspect of Ft. Worth's Depression-era history?
If any or all of those topics catch your eye, you will get your money's worth of stories from the book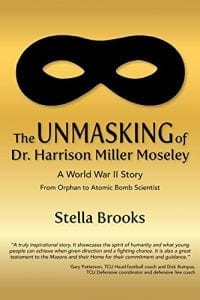 "The Unmasking of Dr. Harrison Miller Moseley" by Stella Brooks. It offers such unique nuggets of Texas and WWII history that has yet to be addressed.
Author Stella Brooks, in her first published work, achieves an informing and warm balance between biographical facts and connecting the reader to the characters.Similar to non-fiction biographies, this book is written in third person. The author does a great job connecting the reader with Miller's thoughts and emotions allowing the reader to watch the story unfold before their eyes.
It is obvious to any reader that this book was well researched and that much of the information was provided to the author through her first hand interviews with Dr. Moseley and his "brothers" from the Masonic Home. By the time the last page is read, it is clear this story was told not only with paper, pen and ink, but also with heart. It is a true account of Miller's life that could not be told in any other way.
From the author Stella Brooks, "His wife forewarned me that he had never discussed his life. He had given small morsels of information, but nothing more. But it was one of those small morsels that had me intrigued. I knew there had to be more to this man. Something was missing Expecting the same resistance, I knocked on his door. He must have felt instant trust because he spilled everything. Miller's wife said 'Stella, You have the magic key. Miller has never told anyone about his past, not even me.' Those close to Miller echoed the same. It was a miracle indeed. This book is a lifetime of silence unmasked. I will always cherish our friendship."
"The Unmasking of Dr. Harrison Miller Moseley" is a gripping story of faith, dedication, perseverance, and overcoming adversities in order to achieve greatness.
Rating: 5 of 5, Self Published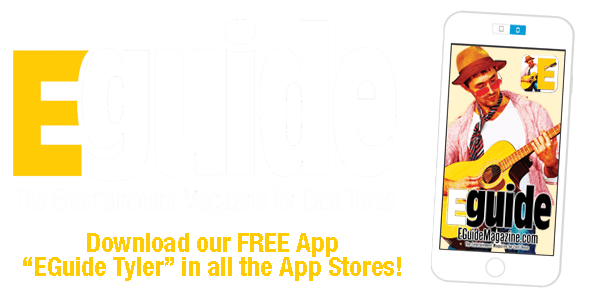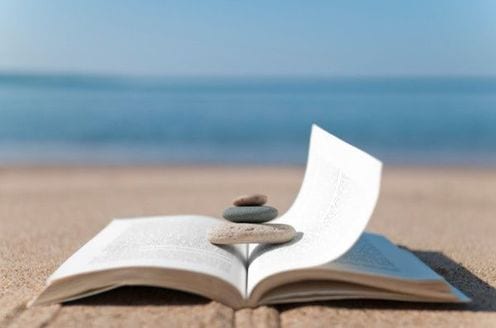 "Bring Me Back"
by B. A. Paris
Just when you think an author can't out do their last book, they jump right out there and do it!  Filled with even more deception and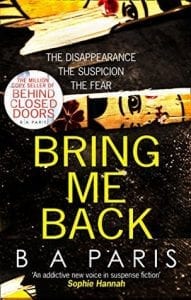 intrigue than her first two books, Behind Closed Doors and The Breakdown, Paris' latest book will keep you spell bound until you turn the last page.  Telling the story about the mysterious disappearance of Layla from the perspectives of Finn, his girlfriend, and his fiancé while moving between the past and the present, it's no wonder that Paris has carved out her niche in the psychological thriller genre.
As Finn digs deeper to determine who might be behind the disappearance and strange emails, his list of suspects grows to encompass even his closest friends.  Because Ms. Paris is a master at building believable characters, the reader finds himself drawn into the intrigue and feeling a certain empathy for everyone involved.
In Bring Me Back, Paris explores how traumatic events can impact, not only the individuals immediately involved, but also everyone they come in contact with.  Not afraid to explore new avenues of intrigue and mystery, she has created yet another spell-binding page turner that will keep you guess till the very last page.
5 of 5 – Copyright 2018 – St. Martins Press
"The Sisters"
by Janet Kay
If you're looking for a book to read this summer that is filled with history, ghosts, romance, and family discord, this is the one for you.  Set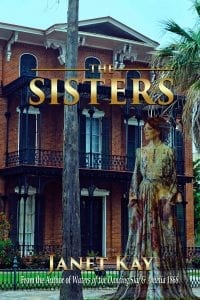 in current day Galveston, this story tells the story of Veronica and Isabella, two sisters who had once be in love with the same man.
Weaving a spell around not only present-day Galveston, Kay's story helps to explain the reason so many of the historical sites in this Island community are haunted.  From the pirate Jean Lafitte to the estimated six to twelve thousand people who lost there lives during the hurricane of 1900. Described as the deadliest natural ever in the United States, this storm took the life the of sisters' grandmother, who continues in her afterlife as Isabella's spirit guide.
If you are familiar with Galveston, and even if not, this book is an intriguing read that pulls you into its web of family deceit and mystery as the sisters strive to learn where they have come from and reconnect on a congenial level of understanding and acceptance.  It will definitely keep you turning the pages to find out where it all ends.
5 of 5 – Copyright 2018 – World Castle Publishing
"Neema's Reason to Smile"
By Patricia Newman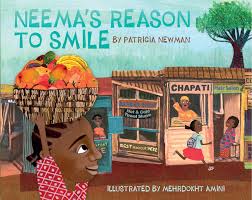 This delightful book, colorfully illustrated by Mehrdokht Amini, tells the story of Neema and her mother who share big dreams for their life in Kenya.  Neema wants to go to school, while her Mama, who sews clothes by hand, dreams of a sewing machine and perhaps her own business. By not only entertaining, but also educating, Newman's story sends the message to all that where there is a will, there is a way.
Motivated by actual students at the Jambo Jipya School in the town of Mtwapa, Kenya, where many kids are unable to go to school, Ms. Newman's story provides inspiration to children of any age to never give up hope for a better life through education.
A lovely feature of this book are the glossary, discussion questions, and activities at the end of the book.  Although geared for younger children, the message won't be lost on older readers.
5 of 5 – Copyright 2018 – Lightswitch Learning
Book Worm Central: July Events & Book Signings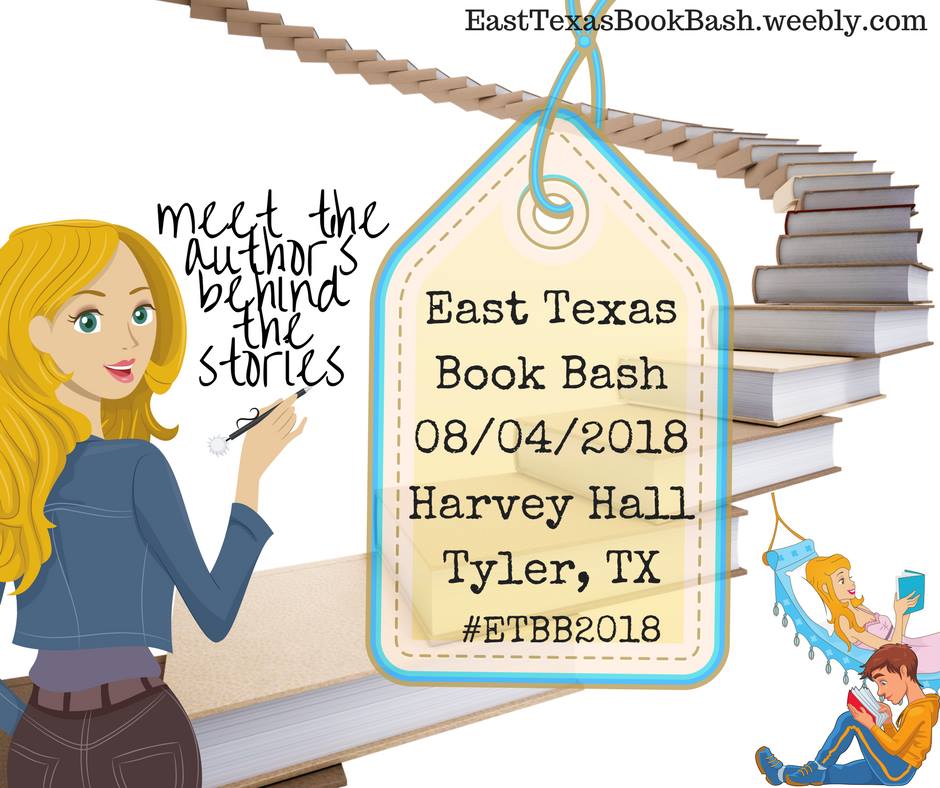 July 31st (10am) – Club Read – Join the Club Read group in discussing this month's read, "Beach Music" by David Graham. The Tyler Public Library is located at 201 S. College Ave., Tyler. Club Reads' events are free. For more info call (903)593-7323 or go to tylerlibrary.com.
August 4th (3-7pm) – Book Bash
will be held at Harvey Hall Convention Center, 2000 W. Front St., Tyler. They are doubling the authors for 2018's Book Bash – 80 authors are attending! There will be a free children's reading at 12:30-2:30pm prior to the book signings beginning at 3pm. There will be multiple children's authors present to read their stories and there may even be characters present to interact with the kids. Tickets will be on sale until the day of the event. Come on out and find a new favorite author as well as meet the authors behind the stories. For more info go to
facebook.com/events/1715126465459268
. Tickets are $12-$17. If you have a child 13 and under, they will be able to get in for $5 the day of the event. VIP tickets will get you in 30 minutes earlier and a tote bag full of goodies. The children's reading is free to attend.
Chill Out With A Cool Book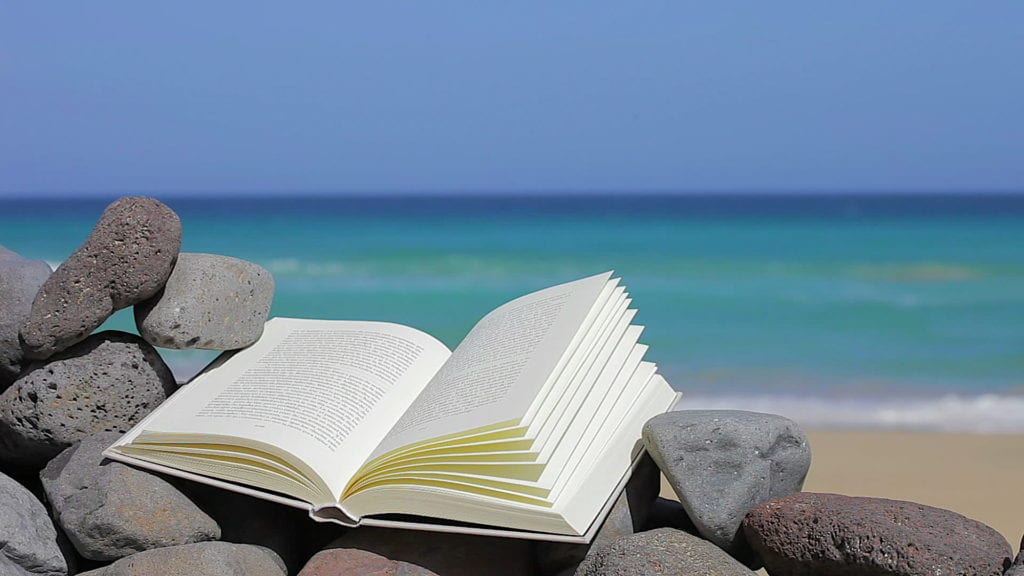 By Gini Rainey
Send Down the Rain – By Charles Martin 
In his thirteenth novel, this New York Times Award-winning author successfully weaves the lives of several different people into a wonderful tale of love and sacrifice that will leave you thinking.  Taking Joseph, a Viet Nam veteran with many scars to heal and Allie, who has recently lost her families business in Florida, Martin created a novel that is full of lots of raw emotion that will keep you turning pages until you come to the surprising conclusion. 
Joseph, a victim of PTSD, has chosen to live in his cabin in the Carolina mountains with his dog, Roscoe.  That is, until Catalina and her two children stumble into his life.  Making sure to get them away from her abusive, drug running captor, he loaded them up and drove them to Florida to meet up with her brother and close to where he and his brother had lived before they grew up and grew apart. 
Charles Martin has skillfully created such believable characters that you will find yourself totally immersed in the plot and all that takes place.  Without leaving your chair you will find yourself involved in the panic of flight, the angst of unrequited love, the unselfish sacrifice of a brother and the joy of rediscovering a lost love. 
This is a definite "must-read" for this summer and is guaranteed to keep you wondering until you turn 
Five of Five – Copyright 2018 – Thomas Nelson 
Lang's Labyrinth: Forest of the Fae Book Three – By K. Kibbee 
This book came to me as an advanced reading copy from the publisher and because I love to read, I was excited when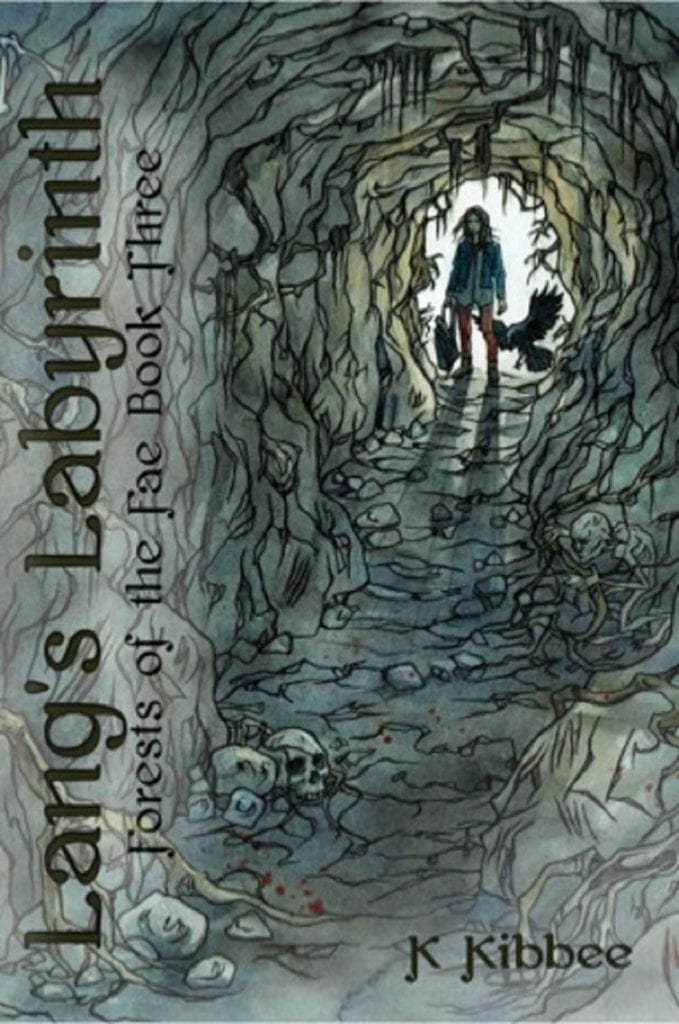 it arrived in the mail.  Then I realized it was "one of those books."  You know, the kind I would never pick up on my own – one about goth, faeries, fantasy, changelings, etc.  I was also concerned that, because it was the third book in a series, I might not have a clue about what was going on. 
I couldn't have been more wrong.  Yes, this is a book about all of the above, however, it is also, on a much deeper level, about trying to figure out a mystery that was based on a secret code.  The main character, Anne along with her best friend Grace, who has been changed into a raven, is on a quest to solve the code so she can change Grace back to human form and rid the forest of all the faeries.  Along the way she meets some very interesting characters, and believe it or not, I found myself trying my best to solve the code too.   
I won't even begin to let on how this book turns out for that would ruin all of the mystery and intrigue that Kibbee has created, but let me say it will take you on quite the adventure and make your summer reading most enjoyable.  Remember this too, don't be afraid to try something new – you might discover you really like it – I know I did. 
Five of Five – Copyright 2017 – Incorgnito