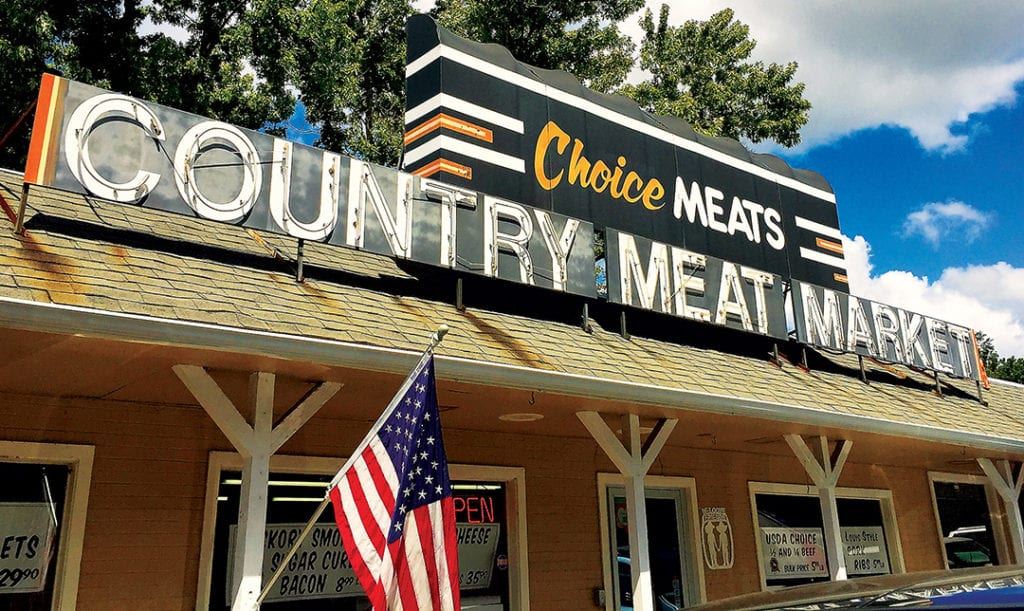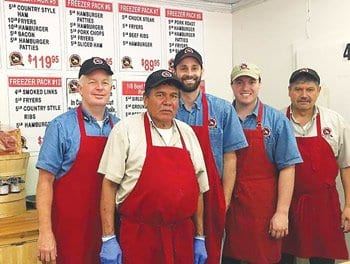 By Jessie Stevens
I've heard it from many of my friends, "It's almost hunting season!" This means nothing to me; I don't hunt, but I certainly love good quality meat – and fresh all-natural meat is even better. It has a different flavor, and there is just something great about knowing that you have the best available on your plate. It is even better if it was produced locally. Tyler has a few options, both fresh and available to you in a restaurant, where you can get the best around.
Country Meat Market
"Freshly cut meat from your local butcher shop" is the slogan, and it is also the reason that Country Meat Market has been in business for 62 years. According to them,"The Country Meat Market is a family-owned-and-operated butcher shop. We have been in business since 1954, and our shop offers the freshest meats in town. Originally established by Bud Morris, The Country Meat Market carries on Bud's tradition of offering fresh, hand-cut steaks and specialty meats. Although he has passed on, Bud's family continues to operate the business, and our store has been in the same location for more than 50 years."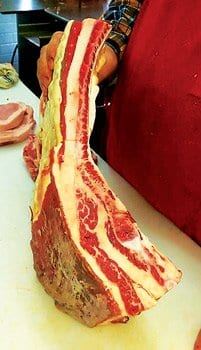 Quality meat is key, and Country Meat Market offers Black Label Reserve Beef, which is the finest beef available in East Texas. The Morris Family spent 10 years developing the specifications that ensure the most tender and flavorful beef you can buy. The history shows in the quality of each step. All of the beef is Angus/Hereford Blend, which are English breeds that are considered the most flavorful and tender. No Brahman or dairy influences are allowed, and ranchers and packers sign affidavits certifying animals' English heritage. This beef is truly Breed Specific, not just a color. Black Label Reserve grades are in the top 2/3 of Choice. This is as close to Prime as is available. Cuts available are Ribeye, Bone-in Ribeye, Tenderloin, Sirloin, and Brisket. All of these are fresh and cut by hand to your order. This beef is grass/grain vegetarian fed, and hormone and antibiotic free. Because they bring in the whole animal, all cuts are available from ribeye to all roasts, bone-in and boneless.
You can also find the freshest and most tender pork in all of East Texas at this butcher shop. Their most popular pork item is Country Meat Market's specially made bacon, which comes from a 60-year-old family recipe. It is a sugar cured and hickory smoked slab of bacon that they offer freshly-sliced daily. This is bacon like Grandma used to serve!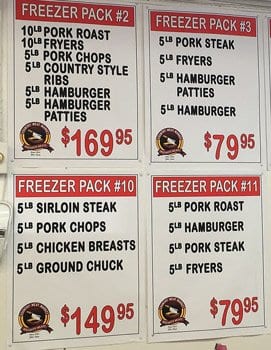 Additional pork cuts available include pork steaks, pork roast, center-cut pork chops (boneless or bone in), pan sausage and breakfast sausage (ground daily), baby back ribs, pure pork sausage links (ground in-house and available in German, Cajun, Regular, Italian, and Cheese and Pepper flavors).
"They cut [the meat] while you watch and package it however you want. This is what a meat market is supposed to be like. They have the best and freshest meat around!" said Bud Moone from Kilgore on a recent visit.
Country Meat Market has long been known for their unique and heavenly Specialty Filets. They are Bud's 41-year-old recipe made with the smallest tenderloins they can find, trimmed even closer to make sure it is only the most tender flavorful meat, then wrapped in sugar-cured, hickory smoked bacon creating a fantastic flavor. These are great on the grill, baked, or smoked. They come in 6-ounce and 8-ounce sizes.
They also offer a full line of natural chicken (boneless, skinless breasts, bone-in breasts, leg quarters, and wings) that are free of hormones and steroids and fed with natural feed that does not contain animal byproducts.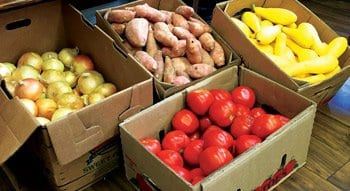 Country Meat Market has fresh produce, many locally created specialty items and all that you need to create a heavenly meal.
Check out their Facebook page (@countrymeatmarkettyler) for special items that they may carry in limited supply and specials.
Country Meat Market is located at 2308 E. Front St., Tyler. They are open Monday-Saturday 9am-6pm. Saturdays they serve their own meats cooked with local restaurant's favorite recipes. For more info call (903)405-3205 or go to countrymarkettyler.com.
What About Kabob & His Gyros
Located at 713 W. Southwest Loop 323, Tyler, nestled in a shopping center, What About Kabob (WAK) has expanded both its restaurant dining space and its menu. The new owners have made changes galore, and you will want to check this out.
WAK is now offering carry-out quality beef – Cypress Creek steaks and burgers to be exact! These are grass fed Angus beef – all natural, hormone free, antibiotic free, USDA dry aged awesomeness! All Cypress Creek meats come with WAK's signature steak butter, and all hand-made burgers come with your choice of burger toppers.
Just walk in and pick up what you'd like for dinner from their cooler or you can place your order online at shop.cypresscreeksteaks.com and pick it up locally at WAK.
Cypress offers Angus ribeye, t-bone, tenderloin, filet mignons, Porterhouse steaks, Berkshire, Red Waddle, Heritage pork; gourmet burgers and ground beef, Country-style ribs, roasts, half and full sides of beef and pork, and "Dog Lovers" raw bones, which remove trapped food particles from the teeth and assist in the prevention of plaque buildup and gum disease especially in the back molars. All products are USDA Choice or Prime, dry aged, and vacuum packed to preserve freshness and quality.

Sign up for WAK's VIP club and they will send you all kinds of deals, starting with a free order of Pita Chips and Tiki Sauce for a limited time. Simply text "KABOB" to 51660 to sign up.
For more info call (903)581-7971 or go to whataboutkabob.com or cypresscreeksteaks.com.
Lonesome Lady Ranch at Rose City Farmer's Market
Lonesome Lady Ranch is available at the Rose City Farmer's Market in the parking lot of Juls Restaurant thru November every Saturday 8-12 noon. They are currently selling chicken, lamb, and beef (ground beef, sirloin steak, stew meat roast) plus sausage and brats.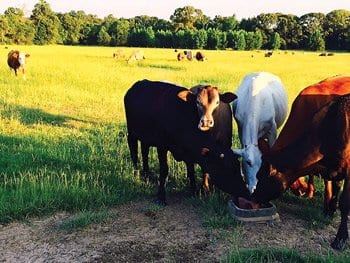 Lonesome Lady Ranch can't get much more local! It is owned by Alissa Rhodes. She says, "The ranch is run by me, with help from my mother and grandmother who moonlight as ranch hands. As a city-girl, born and raised in Houston, I never had much to do with animals growing up, but after learning about the disturbing practices America uses to raise animals now, I knew that I wanted to be part of a change. We're a local family farm in Tyler, Texas, raising pastured poultry, eggs, lamb, and grass fed cattle. Using sustainable rotational grazing management, all our animals are allowed to be on pasture 24/7 to ensure they have the highest quality of life while producing the most healthy and nutrient dense products possible. Our pastures are free of any commercial herbicides, and our animals are free of any added growth hormones, drugs, or genetically modified food used by the commercial food industry. Using these methods, we produce great tasting meat and eggs for your table!"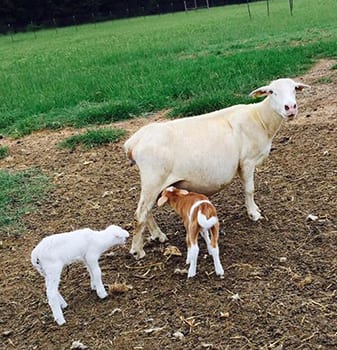 As well as being part of the Rose City Farmers Market, Lonesome Lady Ranch offers a share program called Community Supported Agriculture (CSA). This is a relationship between farms and the consumer that allows a seasonal "membership" in return for a monthly share of products from the farms. This allows you to support three different family farms in a way that lets them plan their livestock production for a more consistent market while providing you with the freshest and highest quality meat and egg products for your family. "This strengthens our relationships with the community and makes you an integral part of our business and family," Rhodes said.
Victory Farms of Alba, Texas provides the pork portion of the shares from their pasture-raised, non-gmo and non-soy fed hogs. Lonesome Lady Ranch of Tyler, Texas supplies the grass fed lamb and chicken, and eggs portion of the shares from the pasture-raised, non-gmo and non-soy fed, free-range chickens. Twin Pines Beef of Garden Valley, Texas, supplies beef from their 100% grass-fed, no antibiotics or hormones added Angus-cross cattle.
Shares will be delivered to drop-off sites in Tyler, Lindale, or Dallas or direct to your door once per month for a small fee and can be conveniently billed on a monthly basis. You can join anytime during the season and charges will be prorated. CSA members also receive first choice for rarer products such as lamb, turkeys, and artisan and cured meats and a 5% discount off all retail prices (excluding eggs) when added to their order through Lonesome's webstore, which is available to members.
Sign-up and be part at csa.farmigo.com/join/pineywoodsfarmalliance/fall2016.
You can pick up meats on the Lonesome Lady Ranch farm by appointment by calling (832)262-0745, e-mail to lonesomeladyranch@gmail.com, or signing up for their mail list at lonesomeladyranch.com.
Rose City Farmer's Market is held every Saturday 8am-12 noon in the parking lot of Juls located at 7212 Old Jacksonville Hwy., Tyler. They have an amazing roster of East Texas farmers and artisans. For more info go to Facebook at @rosecityfarmersmarket or go to foodcoalition.org.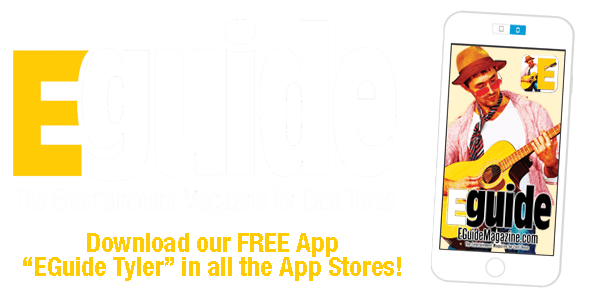 The Skinny on Cooking at Home: The Cookbook Junkie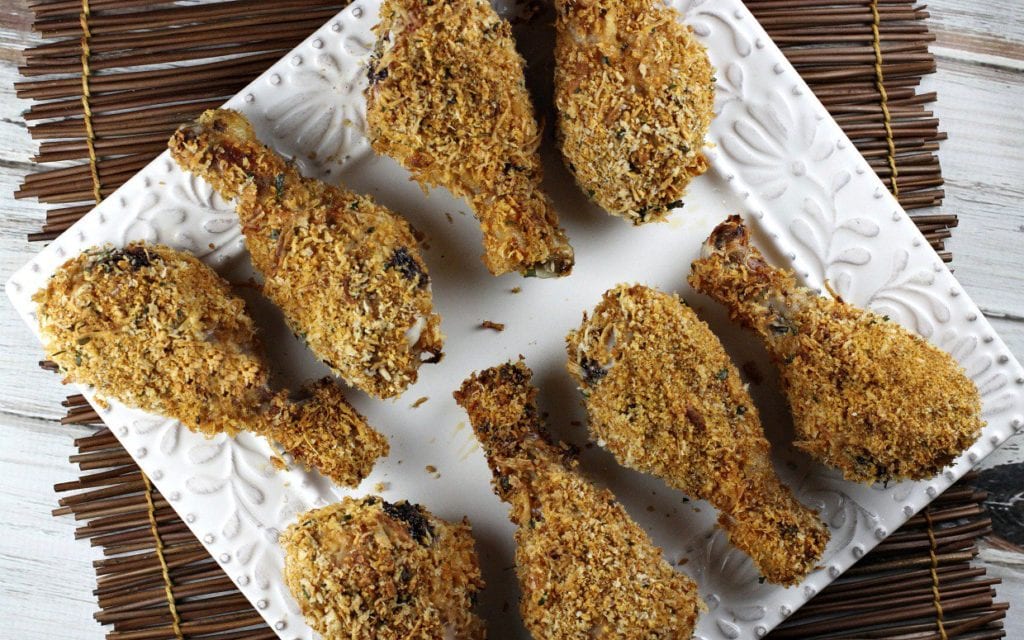 By Guest Blogger Tena Jerger filling in for Gini Rainey, the original Cookbook Junkie
I was not raised in a household that did a lot of cooking at home. We ate out, went through drive-thrus, had sandwiches, or made a meal on chips and dips more times than I care to think about. My mom simply had no interest in cooking. Don't get me wrong, she cooked 'some' – for special occasions or if my dad or grandmothers guilted her into it, or when she got a new toy like a Frydaddy. We ate corn dogs and French fries until we all begged to go back to Weinerland's drive-thru.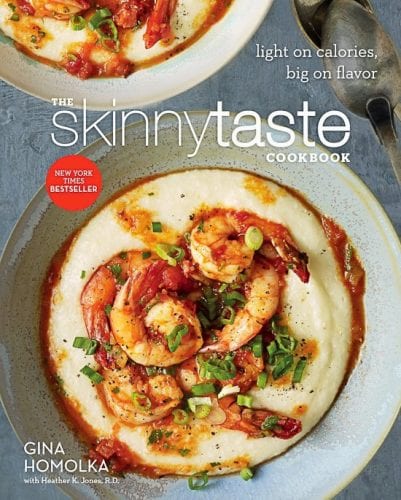 And even though my mom never really cooked, I have always enjoyed cooking a lot. I've had my share of disasters but I prefer to eat at home, preparing our food ourselves.
My favorite cookbooks are pretty much any in the Skinnytaste line of books. Author Gina Homolka has a cult-like following for her blog and has several NYT best selling books under her (skinny) belt.
I've been making Gina Homolka's recipes for years. I find them both easy to follow and very flavorful. I have always found the ingredients easily – there is never some obscure expensive ingredient that the recipe must have. All of her recipes are made with real food that are "skinny on calories but not on flavor."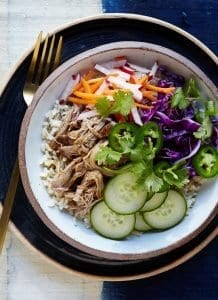 That being said, I should add that she has recipes for all kinds of eating styles including vegetarian, Weight Watchers, gluten-free, Paleo, Keto, Whole 30, and more. Beside each recipe, there is a color and letter coding like V for vegetarian, GF for gluten-free, kid-friendly, freezer-friendly, crockpot etc. And, for those of us who count calories and want to know nutrients or carbs, she also has all of that included.
I was recently given a gift card for Barnes & Noble so I purchased two of her hard copy books, "Skinnytaste Fast and Slow: Knockout Quick-Fix and Slow Cooker Recipes" and "The Skinnytaste Cookbook: Light on Calories, Big on Flavor."
From the "Light on Calories," one of my favorite recipes is Buttermilk Oven-Fried Chicken. I've made this over and over, and still to this day have not changed the recipe in any way except that I use a cut-up fryer instead of just legs. Soaking your chicken at least overnight keeps it moist and juicy. The recipe is at skinnytaste.com/oven-fried-chicken
I'm sure you are wondering "why do I need to have the book if all the recipes are on the blog?" Well, they aren't. In fact, there are quite a lot more in print. One of my favorites is the So-addicted Chicken Enchiladas. These enchiladas are easy to prepare and taste excellent too. This recipe is only available in the book so for copyright reasons, we can not post the recipe.
From the "Fast and Slow" book I love the Banh Mi Rice Bowl. I make up the pork tenderloin and freeze in small batches for a quick lunch. The recipe is at skinnytaste.com/slow-cooker-banh-mi-rice-bowls.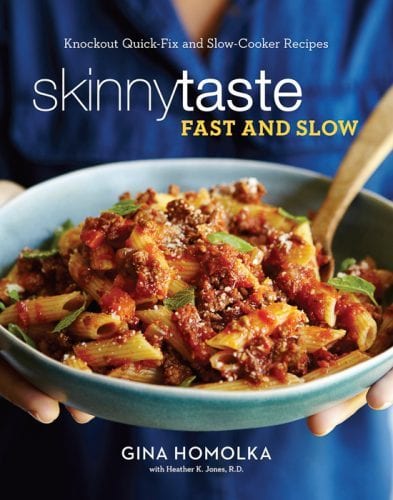 All of the photos in these two cookbooks are professional and abundant throughout. The recipes
are well put together, easy to follow, and not just the same tired ones redone with diet ingredients. They are original and loaded with flavor and are good enough to serve at dinner parties and more importantly – to make you feel like you are not dieting. All of her recipes are quick to make if you follow her tips for prep and shopping.
From her bio, "Each month millions of readers visit [her blog] Skinnytaste and learn how easy it is to cook healthy recipes for the whole family. Her work has been featured in Fitness Magazine, Better Homes and Gardens, FineCooking.com, Glamour.com, Oprah.com, among other media outlets."
Her books are available digitally, in hardcover and on her blog website.

Foodie Events: March 17th, Grand Opening of The Porch at ETX Brewing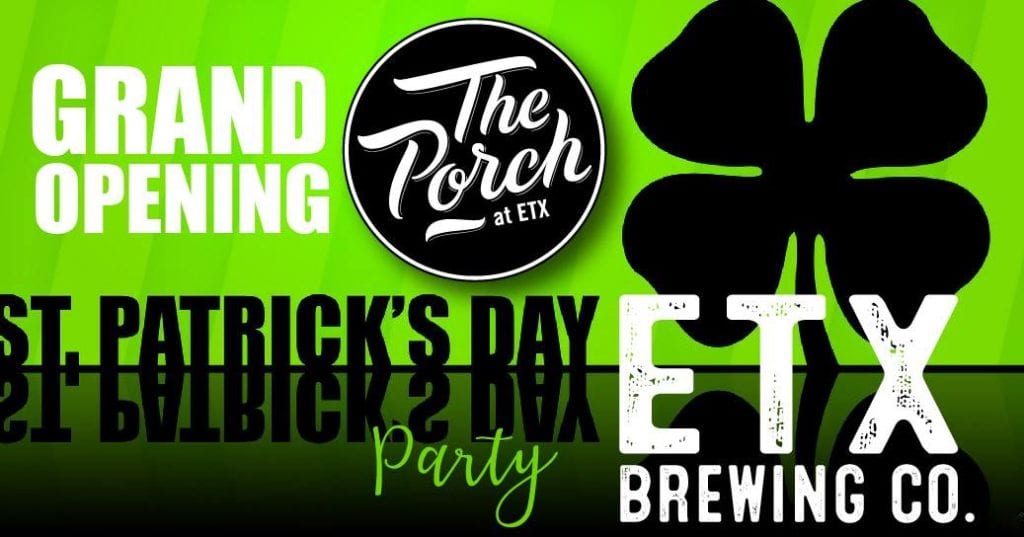 News & Events
Quick Dawgs of Texas Opens! You know that building with a cowboy-shaped roof? It now serves hot dogs made with love and care by David Lovelady. "This particular building here is set up to handle hot dogs," he said. "I'd been looking at different buns, wieners, different chilis, for many months before we started this thing." The new business features an array of hot dogs, mostly priced between $2-$5, with nachos and meals priced a few dollars higher. The menu — which is still developing — includes all beef, bun-length hot dogs; brisket sausage links; Earl Campbell Hot Links; Frito pie and more. Lovelady said the chili cheese dogs and hot links have been some of the most popular selections. Picnic tables will be added outside the drive-thru soon. Quick Dawgs is located at at 220 SSW Loop 323 in Tyler, and serves all beef, bun-length hot dogs, brisket sausage links, Earl Campbell Hot Links, Frito pie and more.
March 15th (6:30-9:30pm) – "Wine and Cheeeeessssy Dinner" will be held at Cork, Food & Drink, 109 E. Grande Blvd., Tyler. Tickets are $70. The menu will include fondue, gruyere and chorizo, mac and cheese with lobster, ribeye toast with blue cheese, and roasted fig with ricotta along with accompanying paired wines. Reservations can be made by calling (903)363-9197 or at CorkTyler.com.
March 17th (5pm-12 midnight) – St. Patrick's Day Party & Grand Opening of The Porch at ETX Brewing – Love the beer at ETX Brewery? Then you have got to try The Porch, ETX Brewing's new restaurant. Join the fun in celebrating their expansion with green beer, great food,  and live music with Old Omen, Metrograde and Eli Tidmore. ETX Brewing and The Porch are located at 221 S. Broadway, Downtown Tyler.
March 21st (7-9pm) – Spring Vintner's Dinner – Kiepersol is kicking off the 2018 Vintner's Dinner Program with a Spring-inspired menu. Don't miss this fresh and vibrant dinner paired with our delicious wines. The menu is seared scallop with almond mandarin salad, asparagus chicken and rice soup, lemon and rosemary lamb, and lemon and spring fruit curd. Tickets are $100 per person not including tax and gratuity. For reservations, call (903)894-3300 or go to kiepersol.com/vintners-dinner. Future dinners are June 20th, July 25th, September 26th, and November 28th.
Roost Chicken Salad & Deli will open a location in Southside Bank at S. Beckham across from ETMC Hospital.
March 23rd (6:30pm) – Beef & Bourbon with Cut Beef and Rebecca Creek – Join this terrific pairing of Cut Beef and Rebecca Creek Bourbon. Upon arrival at High Hill Farm, you will be greeted with an assortment of custom made cocktails and perfectly paired hors d'oeuvres. Relax, dine and enjoy as our Chef and Rebecca Creek Distillery fulfill you with their perfect creations made from the freshest local beef and perfectly aged bourbon. High Hill Farm, 12626 CR 217, Arp. Go to highhillfarm.com to make reservations.
March 31st-April 1st (all day) – Bread Class & Easter Brunch – Have you always wanted to bake like a master Chef? The key is simple ingredients, proper instruction and the right location. Join Chef for a fun weekend experience in the kitchen of Côte at High Hill Farm. You'll learn the techniques, recipes and process to baking homemade breads. Cap off your day with a stroll in the vineyard, wine sampling and overnight stay in one of our relaxing bungalows. After a perfect night's sleep, join us for a special Easter brunch featuring beautiful farm fresh brunch including items from the garden, local food items and fresh juices.  Mimosa's and bloody Mary's also available for your enjoyment. High Hill Farm, 12626 CR 217, Arp. Go to highhillfarm.com to make reservations.
Crawdaddy's Boil-N-Go is now open at 14801 State Hwy 110 S. in Whitehouse. Featuring crawfish, shrimp, crab legs, corn, potatoes with all the fixing, Crawdaddy's is open Thursday-Friday 5-10pm, Saturday 12 noon-10pm, and Sunday 12 noon-6pm.
April 7th (8am-12 noon) – The Rose City Farmers Market will open soon at it's new location at 236 S. Broadway Ave., just a half block north of Front St. in the parking lot of Bill's Unclaimed Furniture. The market is open from April to November. This is across from "Moss, Where Flowers are Fair" and ETX Brewing Co. The new location will be near the free parking in the Fair Plaza Parking Garage. The Rose City Farmers Market is a family- and dog-friendly community gathering place, providing locally-grown produce, herbs, wood oven breads, pastries and granola, jams, pickles, locally roasted coffee, cheese, artists and artisans, live music, and sometimes even yoga. They are open every Saturday April-November 8am-12 noon. For more info on the market or to apply to be a vendor, contact (903)539-2875, info@foodcoalition.org, or foodcoalition.org.
SportsZone Bar and Grill: A Cornucopia Culture of Downtown

The SportsZone Bar and Grill:
A Cornucopia Culture of Downtown
By Barbara Greenbauer
The SportsZone Bar and Grill on the Square in Downtown Tyler is now a go-to spot to eat, hangout and get your fill of sports- themed fun and entertainment.
Josh Collins, local owner and operator, wants everyone to know that "Downtown has a new lunch spot" and it's a great local bar and grill that is all about community with a "Cheers-type mentality, where everyone is welcome."
The place is light, bright, and filled with sports memorabilia, with a great-looking bar and high tabletops galore. With a brand new revamped menu, the SportsZone is ready to bring you great food in a space with a different vibe than your regular sports scene. It's never a loud, in-your face crowd, there's plenty of parking Downtown, and plenty to do inside.
While you try your hand at the pool or foosball tables, you can chow down on a great burger with a side of waffle fries. You will really get your fill of sports, as the restaurant is lined with 10 big screen TV's. The view from any seat in the house is stellar. There is always a Texas team on the screen somewhere in the restaurant. There's even TV's in the restrooms because they don't want you to miss a second!
Dart aficionados can try their luck at the dart boards or try your hand at a game of beer pong.
"We really support the Downtown culture," says Collins. "We can be the spot to go to before or after a show at Liberty Theater. I don't think folks in Tyler realize how many people live and work Downtown and the community continues to grow."
The Bar and Grill supports local events like Red Dirt BBQ and Music Festival, Hit the Bricks 2nd Saturdays, and the Rose City Farmer's Market, "to support and spread the word about the great things happening Downtown," said Collins.
Step inside the bar and grill and you will want to hang out, use the free Wi-Fi, watch some TV, and taste what the kitchen has to offer.
The edible options at the SportsZone are fast and healthy too. Lunch variables include an out of this world chipotle black bean veggie burger, seared tuna salad, and a grilled chicken salad. Lunch is served Monday-Friday 11am-2pm.
The bar and grill, open 7 days a week, features a great mixture of fare, from "Beginners" like onion rings, pickle fries, frito chili pie, chili cheese waffle fries, "Not your Mamas's Churros," humus and naan bread, and battered corn bites.
For more hearty appetites, try the ultimate BLT, fried chicken sandwich, chicken fingers, or their spectacular wings. Their wings are uniquely double-baked with choice of BBQ, lemon pepper, flaming hot or special Zone sauce. The new chickenless wings are so good that you won't even realize that they are vegetarian! They can also handle to-go orders, but guarantee fast and efficient service during the peak lunch hours. "We want to be known as the new Tyler lunch destination," said Collins.
The "Out of the Oven" pizzas include margarita, Hawaiian, or the much requested, "Build your own" with toppings including pepperoni, sausage, hamburger, Canadian bacon, black olives, mushrooms, jalapenos, and roasted tomatoes. You can get a super lunch special with a slice of pizza, side salad and a drink for just $8.
The bar is a fully-stocked cornucopia of Texas liquors and beers and the bartenders are super friendly and accommodating. From Lone Star, Shiner, Deep Ellum and ET Brewery, and True Vine – you'll find it at SportsZone. Every Tuesday, if it's made in Texas, it's on special. And if you are looking for something more exotic, the bar can handle almost any drink imaginable, all you have to do is ask!
There are always specials and giveaways going on – from Happy Hours to buckets of beer. Check their website and Facebook regularly to see what's happening. "A lot of our patrons are regular customers, but by word of mouth and social media, we've begun attracting a new group of folks who love being Downtown and taking advantage of all we have to offer," said Collins.
Come grab a drink, see a game and have a great meal at The SportsZone Bar and Grill, located at 115 E. Erwin, Downtown Tyler on the Square. Like them on Facebook at SportsZoneTyler, or Sportzonetyler.com. You can contact them at (903)266-9132. They are open Sundays 12pm-12am, Monday-Friday 11am-12am, Saturday 12pm-1am.