Who Says You Can't Eat Raw Ramen?
By Gini Rainey
I've found that inspiration sneaks into your life in lots of different ways.  I must say, that (as I'm sure my devoted readers have noticed) this summer I have been suffering with a lack thereof.  What with work, the heat, aging in-laws, the heat, and – oh, did I mention the heat? It would seem I have had my share of the don't-got-what-it-takes-to-write-a-blog disease. 
However, imagine, if you will, the great bird of creativity that landed on my shoulders just a little while ago when I stepped into my library and spotted a cookbook on ramen!  Especially when you consider that last night a friend of mine posted a photo on Facebook of her little munchkin munching on her snack of choice!  That's right!  Abby, in all her cuteness, is holding a block of dry ramen noodles in her precious little hand and noshing down on them like some of us do on champagne truffles.  Oh, the things we could teach her! 
Believe it or not, Publications International, Ltd put out a cookbook in 2012 that highlights recipes that make splendid use of the ramen noodle.  It's not just for dorm rooms anymore, buttercup.  Not at all.  Gad, I wish they'd ramen noodles when I was in college.  We couldn't have a hot plate in our dorm, but we could have a popcorn maker!  I guess the rule-writing folks had never taken a close look at the popcorn makers of the day.  They were nothing more than a hot plate with a 2 quart, covered aluminum spaghetti maker, soup cooker, and canned stew heater, and believe me when I say, we took full advantage of that handy little gadget. 
While this cookbook doesn't credit any specific writer or contributor, my guess is that a whole lot of creativity had to go into the recipes that it features.  While some of them completely obliterate the obvious shape of the noodles, after disposing the lovely, sodium-laced broth packet, the get crushed and used as a breading agent (much like cracker crumbs or panko) to create a crust for things such as chicken and salmon croquets or a filler/binder in Swedish meatballs.  Tell that to Sven! 
Of course, there is also a section devoted to Noodle Bowls (go figure) that really does pump the old ramen noodle up
to a new level.  The Shrimp and Pepper Noodle Bowl, Asian Chicken Squiggle Soup, or Asian Ramen Noodle Soup look and sound really yummy, however, I kind of think that using the dry noodles to make Open-Faced "S'Mores" would really be a stretch, but the Rocky Road Bundles look pretty good, Abby!  (just a thought butter cup – you know, chocolate and all!) 
The first time I ever had ramen noodles, other than in their broth, was when my Aunt Evie made a wonderful mixed green salad with a package of crumbled dry noodles tossed in right before serving.  Now, the noodles gave the salad a great crunch, but her homemade sunflower dressing gave it an extra punch.  So, for a cool summer dinner salad, you might want to give the ramen noodles a try and top with this dressing. Blend together the following: 1 cup honey, 2 ½ cups oil, 1 cup white vinegar, 1 teaspoon salt, ¾ teaspoon white pepper, 2 tablespoons chopped, freeze-dried chives, 1 cup sugar, 1 tablespoon crushed garlic.  Add ¾ cups roasted sunflower seeds and toss with salad.  Add the noodles and the dressing right before serving.  That salad has summertime written all over it.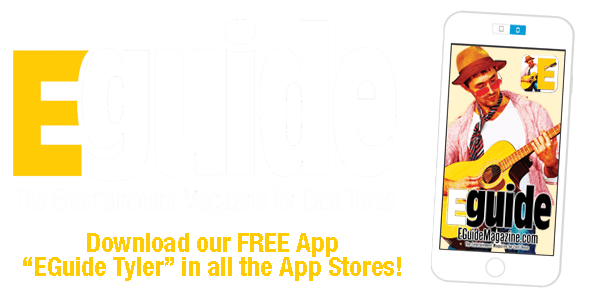 It's Time for Ice Cream: Move Over Summer Heat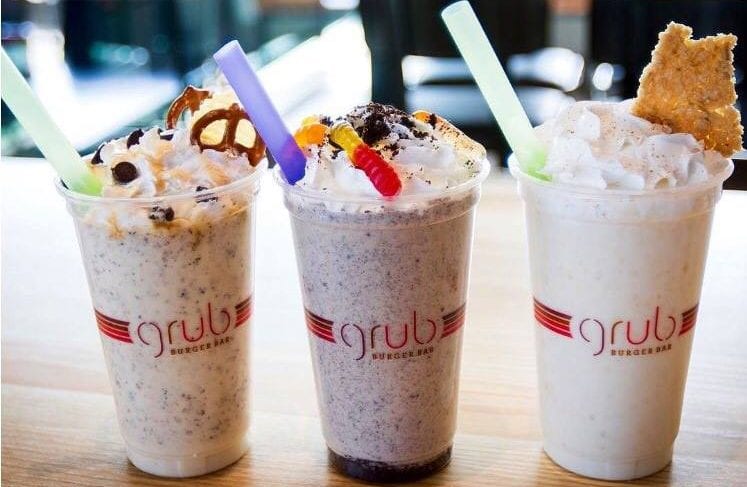 Summer is a wonderful thing. When the weather warms up, people head outdoors. Days are long and hot and it's perfect conditions for swimming, canoeing, biking, and picnics.
And best of all, a sweaty brow is a great excuse to gather your friends and go out for a drippy cone of ice cream. It's cold. It's sweet. It's creamy. And that burst of fruit-filled, nutty, or chocolate-chunky flavor can be incredibly refreshing when the steamy heat of summer starts to weigh you down.
As far as we're concerned, ice cream is summer's most delightful treat. Here are a few of our favorite sweet treats – from ice cream and froyo to shakes and custards.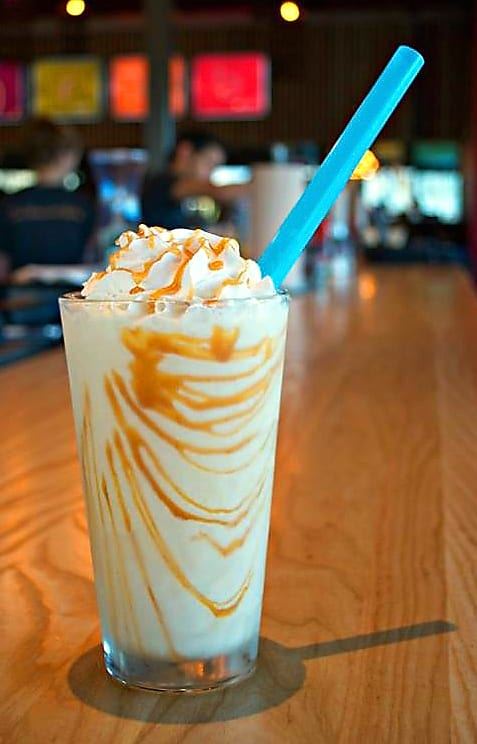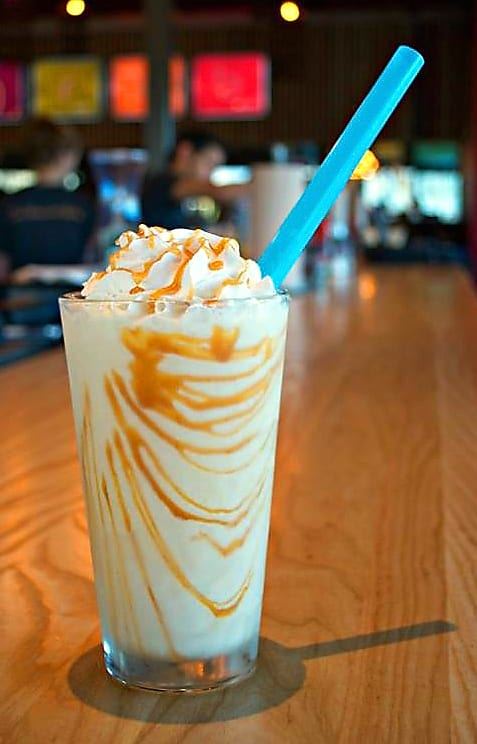 Grub Burger Bar
Grub Burger Bar (6421 S. Broadway Ave., Tyler, grubburgerbar.com) features some simply wonderful shakes in traditional flavors: strawberry, vanilla bean, and chocolate, plus Nutella, salted caramel, Root Beer float, and a monthly special.
Several hand spun specialities of the house are the "Kitchen Sink," featuring pretzels, peanut butter, salt, butterscotch sauce, caramel sauce, chocolate chips, coffee grounds, and potato chips (yes, potato chips). It is unique and heavenly and has a wonderful salty-sweet combo with a slight surprise crunch. Another favorite, the Worms & Dirt shake, has a ton of crushed Oreos and gummy worms.
If you are a chocolate lover, these two are for you. The ET Shake is like getting the entire candy aisle all in one glass with Reeses pieces, peanut butter, chocolate, and a peanut butter cookie. The Mint Chocolate Chip will hit the spot too with homemade crushed brownies, Andes mints, and a ton of chocolate.
For adults, Grub Burger Bar offers spiked shakes too. They have Bourbon & Caramel, Boozy Mint Chocolate Chip (vodka, crème de cacao, creme de mènthe, and Andes mints), the Tipsy Worms & Dirt (chocolate vodka, crushed Oreos, and gummy worms), and the ET Drunk Dial (chocolate vodka, Reeses pieces, peanut butter, chocolate, and a peanut butter cookie). Our favorite is the Spiked Dirty Kitchen Sink (chocolate vodka, pretzels, peanut butter, salt, butterscotch sauce, caramel sauce, chocolate chips, coffee grounds, and Grub's signature topping – potato chips).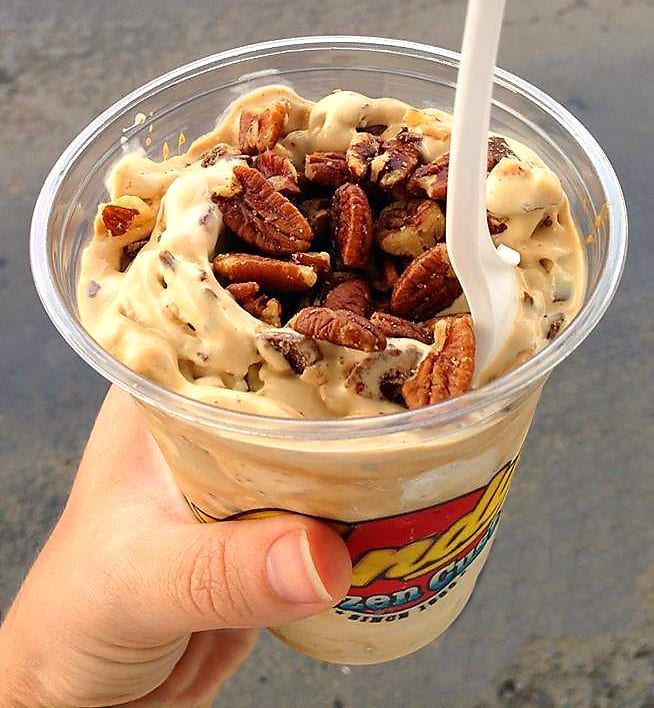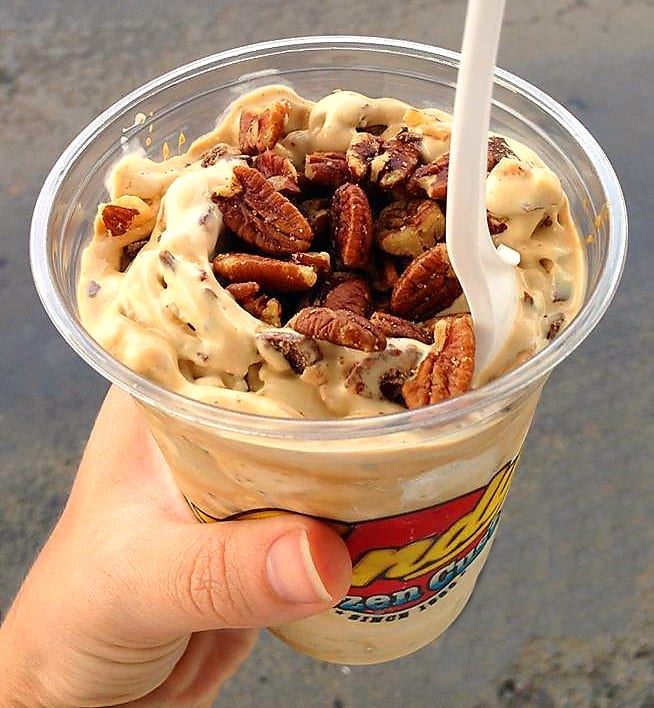 Andy's Frozen Custard
Andy's Frozen Custard (6106 S. Broadway Ave., Tyler, eatandys.com) has always been fanatical about custard and has served it with pride since March 19, 1986. For more than three decades, only the freshest ingredients have been used for a frozen custard experience you can't get anywhere else.
The difference? Ice cream is made from milk, cream, or a combination of the two. Andy's Frozen Custard is made from milk, cream, and egg yolks. Also, while the machine used to make ice cream churns air into it to make it light, frozen custard is produced in a machine that barely incorporates air into it at all, which means it comes out way more dense.
Andy's Frozen Custard has mastered custard and they offer a lot of creations that will cool you off this hot summer. A few of our favorites are Andy's Ozark Turtle (custard covered with hot fudge, crème caramel, roasted pecans, and topped with a cherry), The Original Straw-Ana (frozen custard covered with delicious strawberries and sliced bananas – think banana split ala custard), and Butter Pecan Concrete which is Andy's frozen custard blended with butterscotch and roasted pecans.


For chocolate lovers, you will think you have found heaven with Andy's Triple Chocolate Concrete (chocolate frozen custard blended with chocolate chip cookie dough and melted chocolate chips).
The Snowmonster Concrete has frozen custard blended with strawberries and melted chocolate chip. And the customer favorite, Andy's Turtle Split has custard, a whole banana covered with hot fudge, crème caramel, roasted pecans, and topped with a cherry…Andy's own version of a banana split.
Andy's has a convenient drive-thru and picnic tables out front that can accommodate a large group.
Mercado's Cafe & Posado's Cafe
In the mood for something a little different? How about ice cream in a fried tortilla! Mercado's (2214 WSW Loop 323, Tyler) and their sister company Posado's Cafe (2500 E. Fifth St., Tyler) has a unique menu item – the Bunuelo – a large golden-fried tortilla dusted with cinnamon and sugar and filled with big scoops of vanilla ice cream. It is served with your choice of syrup topping, whipped cream, and their specially-made praline pecans. This is a great treat after any meal and certainly a nice way to cool off on a hot summer day.
SweetFrog Frozen Yogurt
SweetFrog Premium Frozen Yogurt (2467 Crow Rd., Tyler, sweetfrog.com) is new to the fro-yo scene in Tyler but they are certainly not new to creating a great product. They feature a "create your own" bar where you can combo delicious, soft-serve premium frozen yogurt and a ton of toppings. The combinations are endless! You can create everything from a light snack, a decadent dessert, and everything in between. You pick the flavors, then add the toppings, and you can make it any way you want!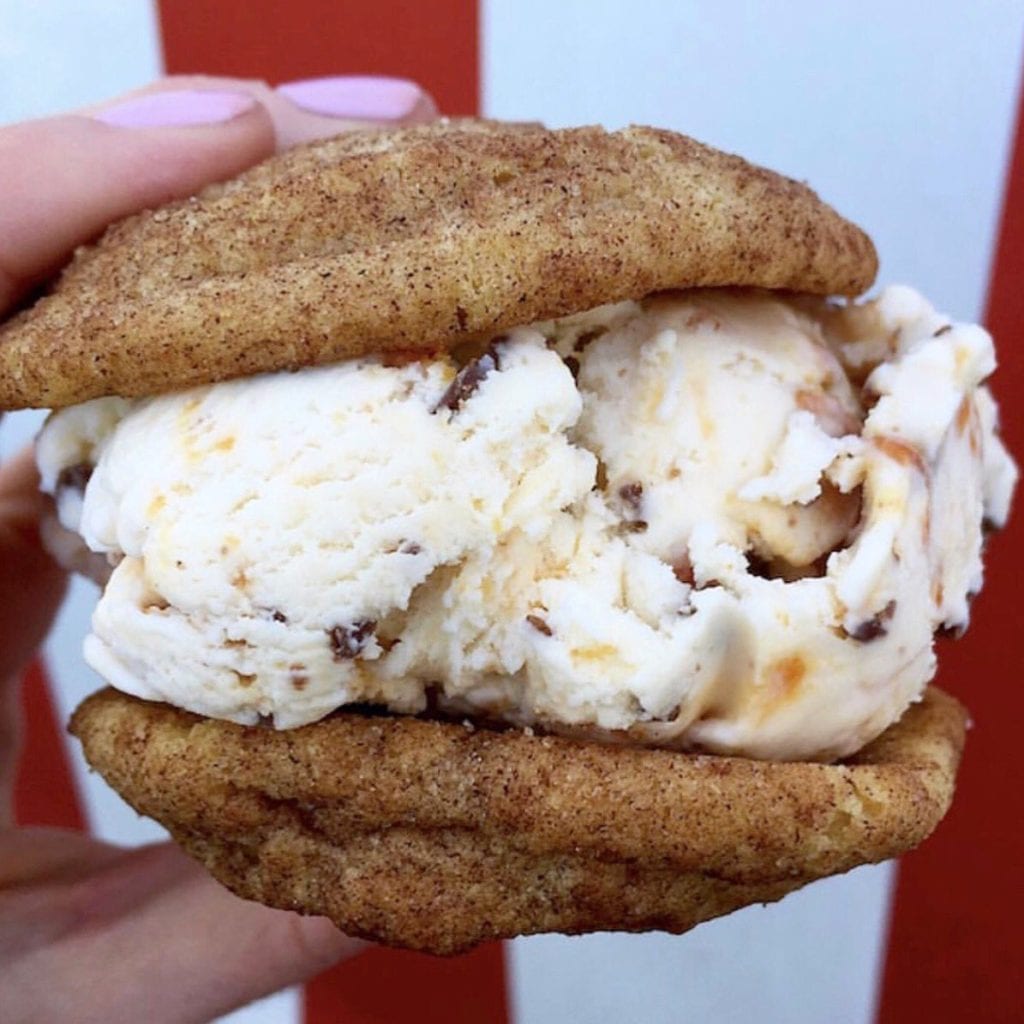 From SweetFrog's lovable mascots, Scoop and Cookie, to the meaning of the store's name of F.R.O.G. in SweetFrog which stands for 'Fully Rely On God,' SweetFrog is a great place to quench your fro-yo cravings.
Pokey O's Tyler
Pokey O's Tyler (facebook.com/pokeyostyler) What exactly is a Pokey O's? Well, it is a made-to-order ice cream sandwich individually customized for you from the Pokey O's dessert food truck. You can create any combo you can dream up – customizing the yummy fresh cookies and Blue Bell® ice cream – into a Pokey O's!
A favorite is the not highly creative but totally heavenly combo of chocolate chip cookies and chocolate ice cream – a chocolate lover's dream! 
The menu changes daily but standards are chocolate chip, snickerdoodle, fudge nut brownie, white chocolate, macadamia nut, sugar cookie, cappuccino chocolate chip, maple pecan, and more.
Blue Bell® Ice cream flavors include traditional vanilla, chocolate, mint chocolate, sea salt and caramel, cookies 'n cream, coffee, cake batter, rocky road, pecan pralines and cream, mocha almond, cotton candy, peachy peach and peppermint.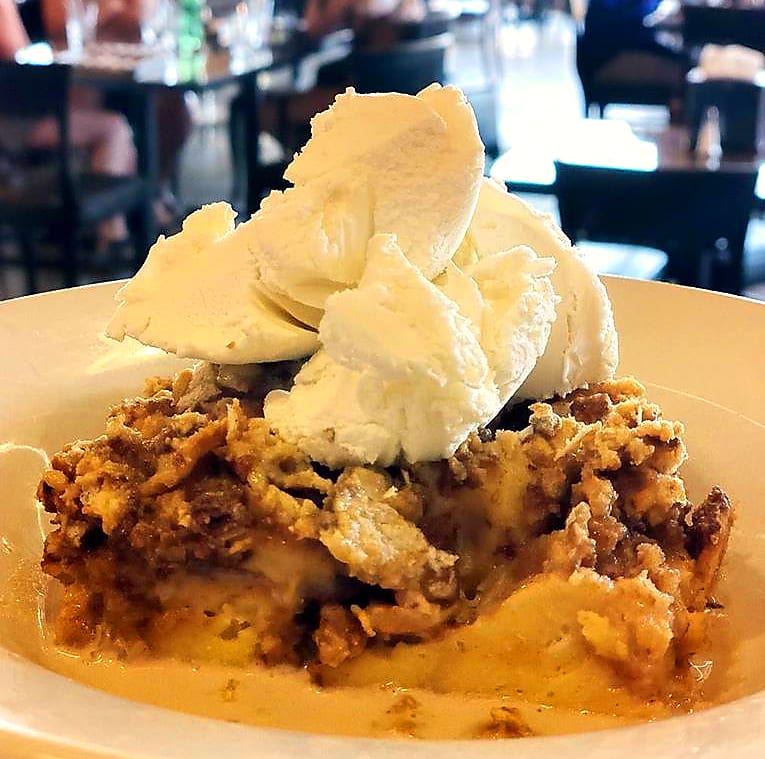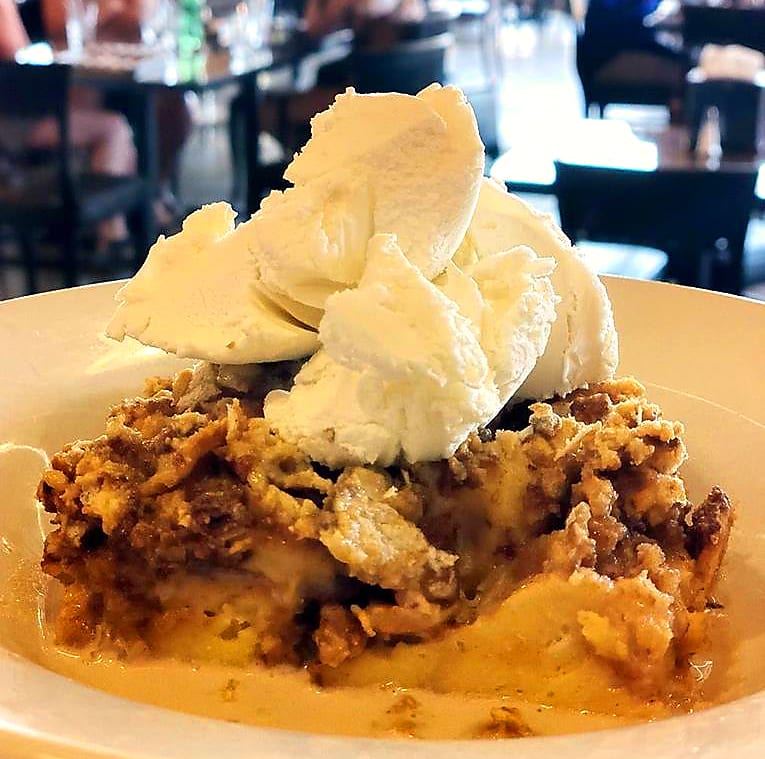 The Porch @ ETX Brewing Co.
The Porch @ ETX Brewing Co. (221 S. Broadway Ave., Tyler, etxbrew.com) serves Henry's Homemade Ice Cream, a Mom & Pop shop in Plano, Texas. You can get a cone or get it on top of their handmade Bread Pudding. The Porch offers a new creative kind of bread pudding every week. Recently, The Porch has had Grilled Peach with Cinnamon Stout Sauce topped with pecans and Henry's Cinnamon Ice Cream! They always have four different flavors of ice cream and keep them rotating.
Twisted Root Burger Co.
Twisted Root Burger Co. (4601 S. Broadway Ave., Tyler, twistedrootburgerco.com) is known for their burgers but did you know they specialize in shakes too? They have a great selection (some with alcohol) like the Fat Elvis (custard with peanut butter with bacon on top), Banana Pudding & Vanilla Wafer, Banana & Baileys, Creme De Menthe & Chocolate Chips. Our favorite is the Banana Foster which comes with custard mixed with bananas, caramel and sliced almonds, topped with whip cream and more caramel. It is truly drool-worthy!

July 27th: SFO, A Journey Tribute Band at Bergfeld Park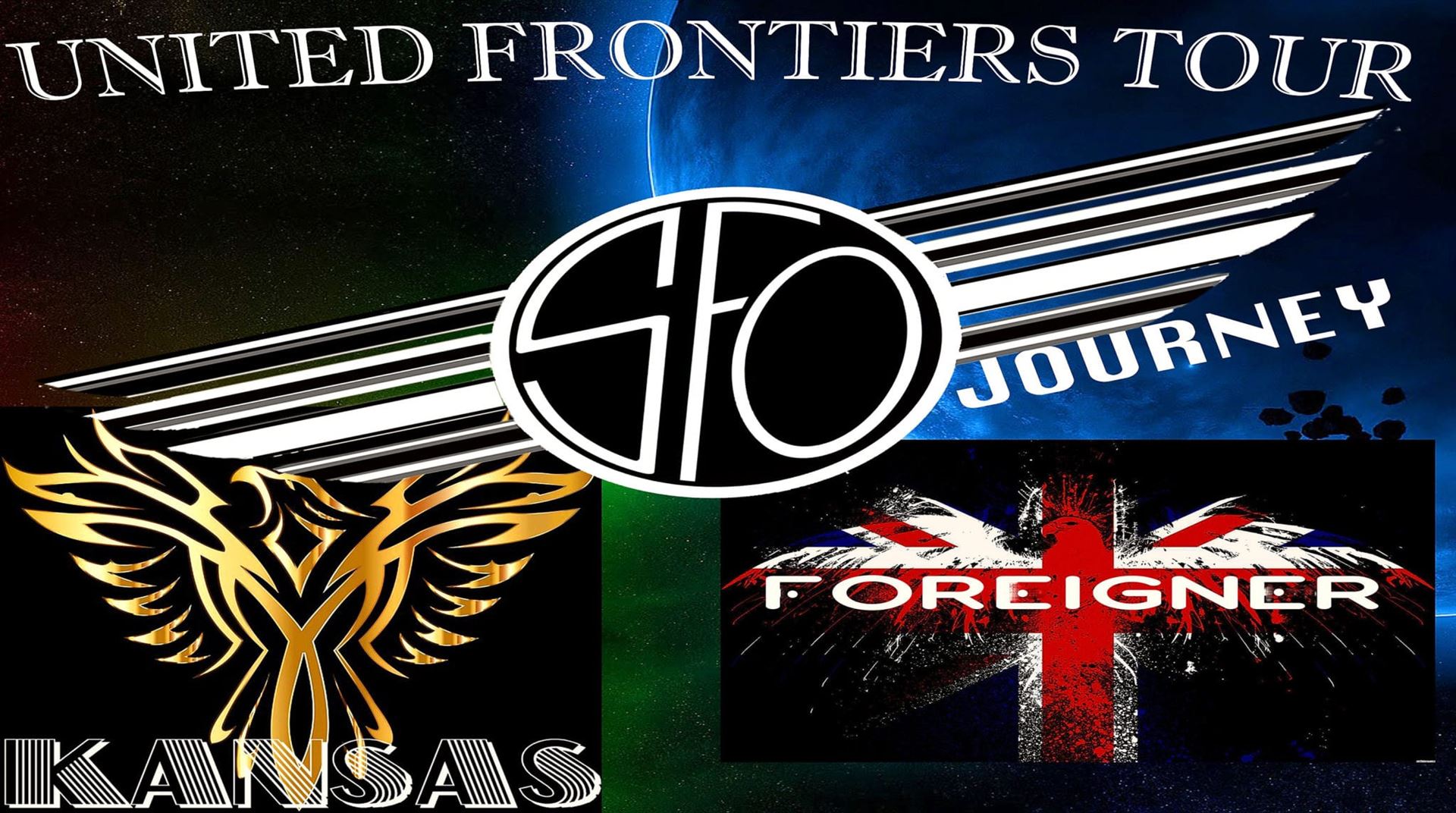 The City of Tyler will host the annual Bergfeld Summer Showcase at Bergfeld Park, located at 1510 S. College Ave., on Friday, July 27. The event kicks off at 6 p.m. with fun and food trucks and live music beginning at 7 p.m.
This year, SFO – A Journey Tribute, a Nashville native band will take the stage. SFO recreates the experience of a 1980's concert, playing all the Journey hits that you know and love with a special salute to Kansas and Foreigner. The band is made up of top-notch musicians from Nashville, Florida, and Minnesota who bring the highest level of musicianship to the audience.
Frontman Gabe Jacobs delivers powerful vocals to his audience by closely emulating the vocals and stage presence of legendary Steve Perry.
"This band will transport you back to the 80's with all the songs you know by heart!" said Adriana Rodriguez, event coordinator.
The local favorite food trucks will be present for quality dining including Say Cheese, Weinerland, Lupita's, Kona Ice and Pokey O's.
For more information, contact Adriana Rodriguez at (903) 595-7248 or at ARodriguez@TylerTexas.com.

New Cocktails inline for "A Toast to CORE" at Razzoo's this Summer!
Razzoo's Cajun Café Partners To Support Restaurant Families
For over 25 years, guests have flocked to Razzoo's Cajun Café expecting exceptional Cajun food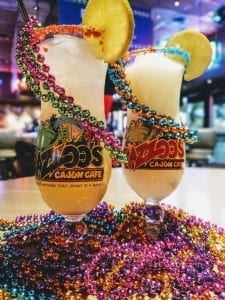 in a fun and relaxed atmosphere. However, many may not know that Razzoo's has a fantastic array of craft cocktails featuring fine spirits and fresh fruits and juices. On June 11th, Razzoo's launched two new specialty cocktails in a promotion titled "A Toast to CORE."
For every sale of these new drinks, Razzoo's will donate $1 to "CORE, Children of Restaurant Employees." Tito's Handmade Vodka will match that donation, up to $5,000.
The tasty new cocktails include: Tito's Peach Thyme Smash (Tito's vodka, Fresh Peaches, Sweet & Sour and Thyme), and Tito's Twizted Strawberry (Tito's vodka, Fresh Strawberries, Lemons, a splash of Sprite with a Twizzler straw).
CORE grants support to children of food and beverage service navigating life-altering circumstances. In times of extreme strain brought on by family death, injury or diagnosed medical condition, loss of home, or other sudden or extreme circumstances, food and beverage families can become overwhelmed financially and emotionally. CORE is the nationally recognized community of support for all food and beverage service families in need by ensuring they feel cared for and valued. Since 2004, CORE has raised more than $3 million and granted support to more than 350 families from across the industry and the country. Contributions from our COREporate Members and individual donors allows CORE to provide grants that keep our families safe, healthy, and happy.
"A Toast to CORE" will be celebrated through August 30th at all twenty Razzoo's Cajun Café locations in Texas and North Carolina.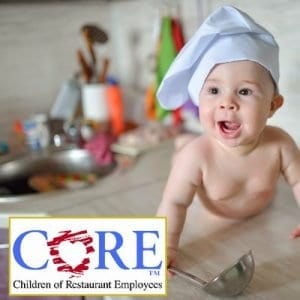 "At Razzoo's we try not to take ourselves too seriously. What we do take seriously is our food and our service. To us, nothing is more fun than treating our guests to great food and a great time in one of our restaurants. That's why we're here. Our food is authentic, it's made from scratch every day in each restaurant and it's darn good. Some of it sounds a little weird, like Rat Toes (really, they aren't) or the Grilled Gator Tail (really, it is). Some of it is hard to pronounce, like the Shrimp Piquant or Chicken Tchoupitoulas – feel free to point when you order (that happens a lot). We've been at this for over 26 years and we've made a lot of friends along the way. We'd like to think that didn't happen by accident. So check out our menu, find the nearest location and hop in the car. We'll be at the door when you get here."
Razzo's is located at 7011 S. Broadway in Tyler, 903)534-2922, razzoos.com/tyler. They feature live music every Thursday evening starting at 6pm. July and August line up is:
July 5th: Chris Colston Acoustic

July 12th: The Haggertys

July 19th: Blue Louie Acoustic

July 26th: The Mansion Family

August 2nd: The Leftovers

August 9th: Riley Redding

August 16th: Tyler Dudley

August 23rd: Ally Venable

August 30th: Al and the Longshots