XL'N on Fifth: Excellin' "Classic Rock 'n' Blues-a-billy" Music and More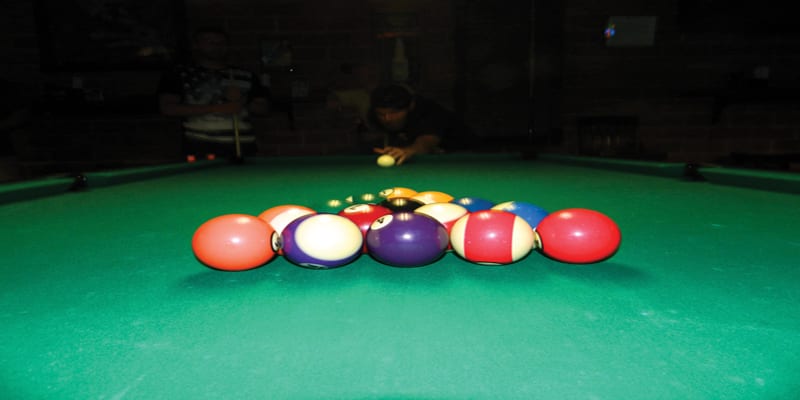 ---
By Amanda Main
Some patrons have dubbed XL'N On Fifth the "Cheers" of Tyler. The club started out of a love for billiards, but out of necessity grew to include a members-only bar and live music venue.
Owners Donald Griffith and his wife, Robin, opened the club and pool hall in January 2006. The Griffiths have two grown children, Kelly, 26 (EGuide's own "Family" writer), and Marshall, 20, who is a bartender. The Griffiths also have two grandchildren.
"Neither of us have backgrounds in running a bar. This was our first rodeo," Robin says. "He's big into pool — he plays in a pool league, but the pool hall is not the main business, it's the club."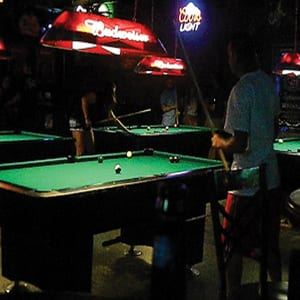 Donald chose the name XL'N, which stands for 'Excellin'. "We didn't want a cute little name like 'Corner Pockets' or 'Side Pockets' or 'Rack 'Em,' or anything like that," Donald says. "I told her that it doesn't matter what the name is, if you have a good place, then the name won't matter."
Robin chimes in with sarcasm: "I think it proved it, didn't it? 'XL'N.' Yeah, I think you proved that theory."
Robin says the business was a huge undertaking for the couple (now married 28 years) to open. In the beginning, the only thing she liked about the building when Donald first showed it to her was the painted wall, where musicians now play. That's because the wall is the original, outside wall of an old lumber yard from, she estimates, the 1950's. When they purchased the building she says, "there was a pile of lumber with nails in it and there were no lights. There was an extension cord with light bulbs on it, but somebody had come in and taken all the copper out to sell. They just stripped all the wiring out of the place. It was just a gutted mess of a place, and we spent three months working on it before we opened."
But that was more than eight years ago and the business has come together nicely. What makes the establishment truly special, the Griffiths say, is the people — the people who work there and the people who frequent there.
"It's a family of friends," Robin says. The business' motto is "Where Good Friends and Good Times Come Together."
By design, her staff, all considered family but some by blood, are a tight-knit group. She says the club rarely has staff turnover. Usually if someone doesn't work out, it happens within their 90-day probationary period, which is a time spent seeing how well a person will fit in with the rest of the staff.
As a showing of love and appreciation for their employees, Robin and Donald take all of them, about 10 people, on an annual vacation to a private piece of land her mother bought years ago in Texas Hill Country. For about a week, the doors to XL'N On Fifth are shut so the staff can bond and have a good time in the outdoors together.
Robin says they consider their regular customers like family, as well. "We're a comfortable, laid-back place. Anybody can come here. A woman can come in by herself and not feel weird."
XL'N has music every Saturday and sometimes on Fridays. Robin has created her own genre to describe the types of bands XL'N attracts. "I like to call it a new thing called 'Classic Rock 'n' Blues-a-billy.' But really, nothing hard metal. It's just good classic rock, Southern classic rock and even some modern to spice things up. It's a little bit of country. Bluesy. It's 'Classic Rock 'n' Blues-a-billy.'"
"I pick out the bands myself. We have great local talent in East Texas, well, all over Texas. But I've had many of East Texas Music's Award-winning bands play here. And I like to support them. I like local bands. We also bring some in from Shreveport, or Texarkana, (and sometimes Dallas and Austin, Donald adds), but the bands are always good and it's always free to see them."
"Always free" meaning there is never a cover charge, except on one night of the year: New Year's Eve, when Robin will fix up a big feast including shrimp, black-eyed peas and cabbage, among other foods. But even that night, the cover is only $10, and she says it's well worth it since it includes her home cooked delicious (and legendary) food.
One of Robin's favorite parts of her job is designing the flyers for shows. "It's a lot of fun to create the 'look' for the shows, it gives me a real chance to express my creativity and have fun," she states.
On other note, she also adds, "I don't like to be called a mom and pop joint, but I guess we really are. We are about the people, our customers, our friends. As with any business or club, if you don't like the people that hang out there, you're not going go there but that's not the case for us. We have lots of great regulars. And we don't allow any craziness. Our regulars know that if you cause any problems you will be banned from here. I'm like the mama hen when it comes to keeping XL'N fun for everyone."
For those who get hungry, XL'N offers food. "We have chicken strips, cheese sticks, jalapeño poppers, French fries and French bread pizza. We have the best corn dogs in town," Robin says. "What's unique about us is what we cook them in. It's a small oven, greaseless, ventless, 110-volt, like a convection oven. So everything comes out crispy. It's not fried (except when it was manufactured, Donald says). And it's good. And the French fries, oh my! They come out like they're supposed to – crispy and not greasy."
XL'N is home to six custom, 8-foot Olhausen pool tables. The playing rates are a super deal from 12 noon to 5pm. Two people can play unlimited games for a total of $5 between those hours. After 5pm the pool rate is $6 per hour for two players.
Happy hour starts early at XL'N from 12 noon to 5pm. On Mondays through Thursdays, XL'N offers $1.75 domestic beers; Rolling Rock beer and PBR Longnecks for $2.75 all the time; and Jell-O shots are always $1.
Robin and Donald are proud to host amateur American Poolplayers Association (APA) Leagues at their bar. They meet to play at 2pm on Sundays and about 7:30pm on Monday and Tuesday evenings. XL'N has been featured in the APA Magazine as the best place to play pool in East Texas.
The league players play "8-ball and 9-ball," Robin says. "There are always teams that are looking for someone to play. They need all skill levels, from beginners to put-your-kid-through-college kinds. They rank them because a team can not have too many high-rankers."
For those wanting to show off their vocal abilities, XL'N offers karaoke from 8pm to 12 midnight on Sundays.
XL'N is open seven days a week, all year long with the opening time pushed back to 4pm on major holidays.
Donald's and Robin's love for the community show by their giving back in ways such as an annual Toys for Tots benefit, fundraisers for friends that are cancer patients, and giving to many other charities.
XL'N is located at 2109 E. Fifth St., Tyler, (903)535-7956. You can
follow them on Facebook at
facebook.com/XLN.Pool.Hall. They post their bands and special weekly.
XL'N is open 12 noon to 12 midnight Sundays – Fridays and 12 noon to 1am on Saturdays. All ages are allowed before 7pm; 21 and older only after 7pm.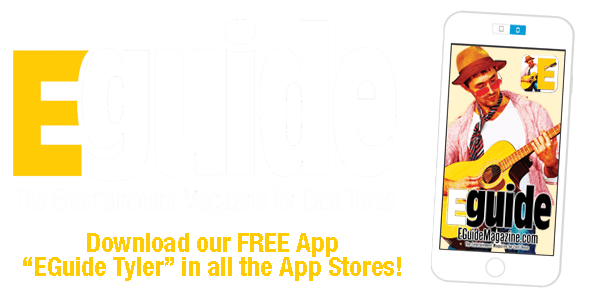 July 27th: SFO, A Journey Tribute Band at Bergfeld Park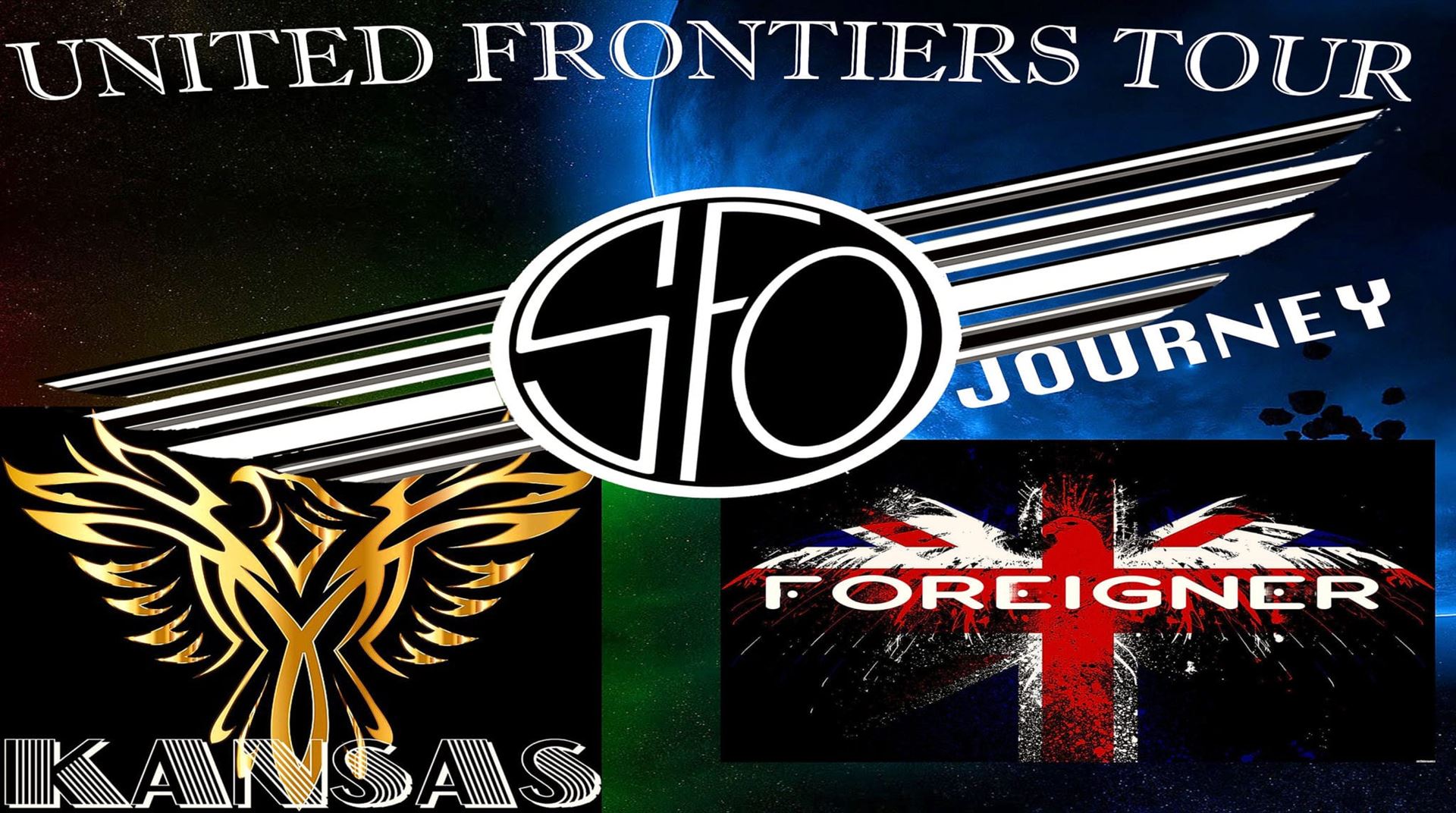 The City of Tyler will host the annual Bergfeld Summer Showcase at Bergfeld Park, located at 1510 S. College Ave., on Friday, July 27. The event kicks off at 6 p.m. with fun and food trucks and live music beginning at 7 p.m.
This year, SFO – A Journey Tribute, a Nashville native band will take the stage. SFO recreates the experience of a 1980's concert, playing all the Journey hits that you know and love with a special salute to Kansas and Foreigner. The band is made up of top-notch musicians from Nashville, Florida, and Minnesota who bring the highest level of musicianship to the audience.
Frontman Gabe Jacobs delivers powerful vocals to his audience by closely emulating the vocals and stage presence of legendary Steve Perry.
"This band will transport you back to the 80's with all the songs you know by heart!" said Adriana Rodriguez, event coordinator.
The local favorite food trucks will be present for quality dining including Say Cheese, Weinerland, Lupita's, Kona Ice and Pokey O's.
For more information, contact Adriana Rodriguez at (903) 595-7248 or at ARodriguez@TylerTexas.com.

The Haggertys: Hey Hey We're The Haggertys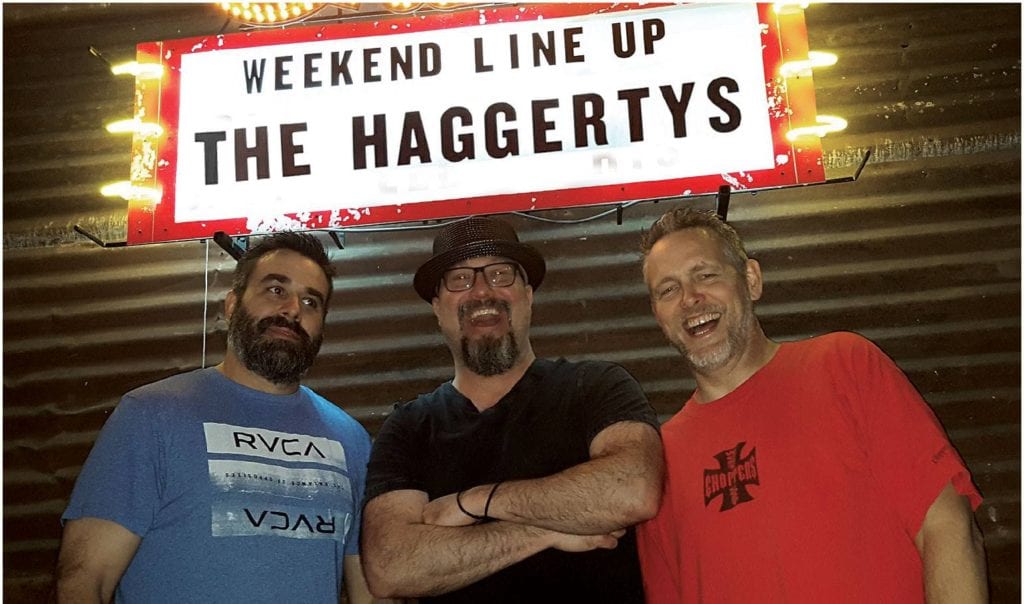 By Johnny Griffith
There are times when things just click with someone and you know it from the start. Then, years later you come back across them and it's almost as if no time has passed. That's kind of what is like for local Tyler favorites The Haggertys. Having all been members of different bands, some together and some collaborative, over the years, the lineup of "Patrick James" Freden (guitars, vocals), Brad Thurston (bass, backing vocals), and Clint Hiltz (drums/percussion) have been together as The Haggertys since 2013 and have been exciting audiences ever since with their setlists of 90's standard rock covers as well as reinterpreting some classic songs along the way.
We sat down with the guys recently to get some more history on the band and a better snapshot of the members.
Johnny: How about we start with a brief bio of yourself and your background in music.
Patrick: I was born in Minnesota, moved to Tyler in 1974 and then left in the summer of 1977. I basically grew up in Ocean Springs, Mississippi playing Dungeons & Dragons, riding BMX bikes, and listening to albums over at a friend's house. My first band was a punk band called Spastic Fury in high school. After that, I did some college in Mobile, Alabama, and eventually came back to Tyler in 1988. I played in bands all through the 90's and started a solo acoustic project in 2005. I'm a self-employed graphic artist by day building websites, designing logos, etc., and music is my second business. I'm a full-time dad and husband, a professional tinkerer who likes craft beers, Les Pauls, Orange Amps, and hanging out in my favorite music store, Action Sound in Hawkins.
Brad: I've been playing music since I was 15 when I purchased my first guitar. It cost me $50 and was in a brown paper bag in pieces. After getting it put together, I started looking around for a band. No one needs a guitar player, so the next year I went and bought a bass, found a band, and the journey began. The start of my high school music career included rock bands like Conspiracy, Guardian, and Blue Steel. After high school, I branched out and did a did brief stint in a country band.
The call of the Hair Bands drew me to California, Hollywood to be exact. I moved in with a friend from high school, joined a band, and played the Troubadour on Santa Monica Blvd. within the first 3 weeks of being in California. I played in other bands there, like Hammer Lane. I did shows at The Roxy Theater and The Whisky A Go-Go. After wrapping up my California time, I moved back to Tyler, found an alternative band, Center Mass, which was later known as "Did Lee Squat?" (DLS?). That's where I met "Patrick James." We played venues in Dallas, Houston, Austin, and even Shreveport, Louisiana.
This too ended and I started my family, got a job, and put the band on the back burner. After some time, I started playing with Livid, a cover band around the Tyler/Longview area. This project just kinda wound down and I took a job out of town. More time passed with both family and job changes. I started playing bass in a praise band for Pollard United Methodist Church and did that for a few years until one day Patrick called. No, it was not the "I'm getting the band back together" kinda call. He wanted to redo his current project. I think he said he wanted to play more electric guitar and just rock out…so here we are.
Clint: I'm the baby of the band, born in Austin in 1974. I lived in Alvin, Texas through my 5th-grade year and moved to East Texas in 1986 where I joined the Union Grove percussion section in junior high and continued throughout high school. I played in the band and every sport Union Grove offered. As I got into high school, I was fortunate enough to be allowed to play football then at halftime, I'd take off my shoulder pads and march in the marching band. In 1992, I moved to Tyler and was offered a scholarship to join the Tyler Junior College drumline, better known as the Apache Punch. My hobbies are hunting, fishing, shooting guns, and working out. Currently, I work at Suddenlink as a Commercial Sales Supervisor.
Johnny: Who would you say was personally responsible, individually, for instilling that love of music you'd take the rest of your lives?
Pat: My mom for sure. She was the one that got me going as a kid…from playing Johnny Cash records to buying me a guitar and taking me to lessons.
Brad: My mom, she had me taking piano at the age of six, and we loved Elvis.
Clint: Hands down, my father. He played drums as well and he got me started gigging at the early age of 13 when I would sit in for him and play Wipeout.
Johnny: When did you three first meet?
The Haggertys: During the 90's, Pat and Brad were playing in a band called DLS? and Clint was in a band called Affinity. The two bands did several shows together, including one at the Oil Palace in Tyler with DLS? as the headliner and Affinity providing support…the friendship and collaboration grew from there.
Johnny: How did the idea of starting the Haggertys come together?
The Haggertys: Sometime in the summer of 2013, Pat was doing his solo acoustic thing and had done some earlier shows with Clint and Brad as the Patrick James Band but these were still "acoustic" shows. After playing these kinds of shows for so long, Pat just got the itch to play with electrics and amps again, and Clint was on board to "get loud." A permanent bass player was recruited and the band was formed. Really the Haggertys morphed out of the Patrick James Band and the guys started rehearsing so the song list grew. The band covers lots of material but kinda focuses on 90's rock. The old "If it's a good song, it's a good song….doesn't matter what genre it's from" always applies.
Johnny: Okay, so the name. Where did it come from and whose idea was it?
The Haggertys: During one of the early rehearsals the idea of a band name came up and of course lots of stuff was thrown around. Pat noticed that all the band members had some righteous beards going at the time and this got him to thinking about people with beards and the one person that came to mind was a childhood hero from the show Grizzly Adams. Pat said, "the best beard ever, in my opinion, hands down, was Dan Haggerty, let's call the band that!" So originally he wanted the band to be called the Dan Haggertys which morphed into the Damn Haggertys which quickly changed, for obvious reasons, and the band settled in with The Haggertys.
Johnny: When and where was the first Haggertys show?
The Haggertys: The first show was March 22nd, 2014, at Shoguns (#2) under their black tent outside. It was an alright turnout, and the band had fun. We later learned that many people were turned away or had to wait to get outside under the tent because of limited seating and fire codes.
Johnny: How would you describe your sound to a new listener?
The Haggertys: Straight-up, no-frills, fun-having, 3-piece rock cover band with a few surprises.
Johnny: You guys move in and out of different genres and decades of music pretty easily. Would you say there is one you're more comfortable with than the others?
The Haggertys: Being a 3-piece with everyone doing something, we kinda gravitate towards 90's rock songs we can easily play and cover well. More complicated songs with multi instruments tend to be harder (or impossible) to pull off with just three instruments, so we shy away from them. However, the art of taking a song and "making it your own" remake/cover is what we strive to do. Really any song we can cover well and make our own stays on the set list.
Johnny: Are you primarily covers or are you throwing some original stuff in the mix?
The Haggertys: We all played in what we called "Showcase Bands" back in the 90's…all original songs and we all made albums, struggled to get gigs that paid, rehearsed a lot, tried to get signed, etc. Today we just play covers, play a lot, rehearse way less often, don't care about getting signed, and get paid to play, which is nice. We won't rule out that one day we might start writing songs again, but it isn't on anyone's radar anytime soon. We have done some reunion shows by combining Did Lee Squat? and Sand Dollar band members into a group called Did Lee Dollar. This allowed us to reconnect with old bandmates and fans and play some of the old originals. Come to think of it, it's probably time for another one of those shows.
Check out The Haggertys online at:
www.instagram.com/thehaggertys
Shows:
Thursday, July 12th – Razzoo's, Tyler, 7-10pm

Friday, September 14th – Gregg County Fair on Dennis Hiltz Memorial Stage, Longview
Liberty Hall: July 20th (7pm) – "Sail On: The Beach Boys Tribute"

Liberty Hall is hosting a variety of upcoming events. Liberty has something for all ages! Liberty Hall is located at 103 E. Erwin St., Tyler. Tickets are available online at libertytyler.com.
July 20th (7pm) – "Sail On: The Beach Boys Tribute" is a show based out of Nashville, TN, that focuses on performing songs by America's Band, The Beach Boys, to sheer perfection. The show includes over 30 well-known hits. Members of Sail On have performed with Brian Wilson's band, The Zombies, Earth Wind and Fire, Cheap Trick, Mark Lindsay. Tickets are $20.
July 21st (2-4pm) – "Moana" will be on screen. An adventurous teenager sails out on a daring mission to save her people. During her journey, Moana meets the once-mighty demigod Maui, who guides her in her quest to become a master way-finder. Together they sail across the open ocean on an action-packed voyage, encountering enormous monsters and impossible odds. Along the way, Moana fulfills the ancient quest of her ancestors and discovers the one thing she always sought: her own identity. Tickets are $4-$6 and available online and at the door.
August 3rd (7-9pm) – Dailey & Vincent in Concert – Grand Ole Opry Members, five-time Grammy® award winners individually, three-time Grammy® award nominees collectively, four-time DOVE Award winners, and winners of 35 IBMA Awards altogether (including 3-time IBMA Entertainer of the Year Award winners and 3-Time Vocal Group of the Year Award winners), Jamie Dailey and Darrin Vincent, backed by one of the best bands on tour today, are some of the most reputable and elite entertainers in American music; bluegrass, traditional country and gospel music. They are now on Season 3 of their nationally broadcast television series, "The Dailey & Vincent Show." Tickets start at $40. For ticket assistance please call (866) 710-8942.
August 11th (8pm) – Sgt. Pepper's Lonely Bluegrass Band will visit Liberty once again! They are a modern bluegrass band that plays and sings the songs of The Beatles. Performing some of the very best music composed by Paul McCartney, John Lennon and George Harrison, beloved songs are presented with instruments you normally wouldn't expect to hear. Tickets are $20.
August 16th (7pm) – The Bellamy Brothers – Best-known for the easy rolling, '70s Southern soft rock classic "Let Your Love Flow," the Bellamy Brothers are the most successful duo in country music history, consistently climbing into the upper reaches of the Billboard country charts during the '80s, including "Redneck Girl," "If I Said You Had A Beautiful Body, Would You Hold It Against Me," '"You Ain't Just Whistlin' Dixie," and "Dancin' Cowboys." For tickets call (866)710-8942. Tickets start at $40.
September 19th (7-9:30pm) – Gene Watson in Concert – The Legendary Gene Watson in Concert! Gene Watson has endured the ups and downs of the music business to become a country music legend. After releasing his very first single in 1962, Watson is still touring constantly in the USA and abroad and remains proud to be known as an icon for "real country." Tickets start at $45. For ticket assistance please call (866) 710-8942.
December 8th (7-9pm) – Deck the Halls with Buddy Holly: A Rockin' Blue Christmas –
Liberty Hall is proud to welcome back Johnny Rogers, aka Buddy Holly, for a holiday show perfect for the whole family. Join Buddy as he rocks and rolls away your holiday blues with a mixture of classic rock n' roll and Christmas time favorites. This is an acclaimed Christmas concert. Make sure to get your tickets early so you don't miss out. Tickets start at $20.