XL'N on Fifth: Excellin' "Classic Rock 'n' Blues-a-billy" Music and More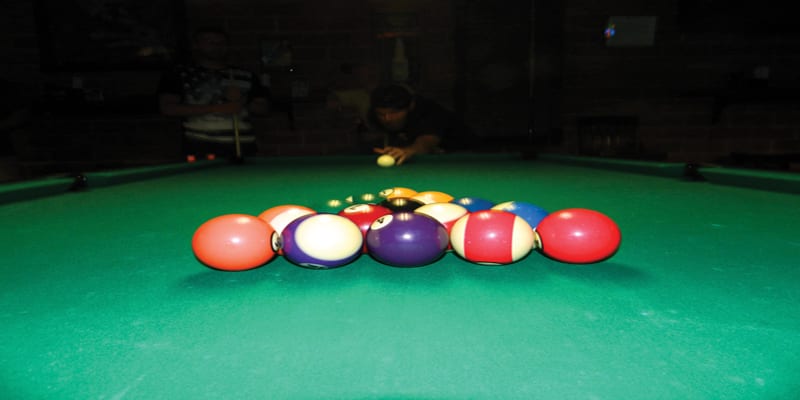 ---
By Amanda Main
Some patrons have dubbed XL'N On Fifth the "Cheers" of Tyler. The club started out of a love for billiards, but out of necessity grew to include a members-only bar and live music venue.
Owners Donald Griffith and his wife, Robin, opened the club and pool hall in January 2006. The Griffiths have two grown children, Kelly, 26 (EGuide's own "Family" writer), and Marshall, 20, who is a bartender. The Griffiths also have two grandchildren.
"Neither of us have backgrounds in running a bar. This was our first rodeo," Robin says. "He's big into pool — he plays in a pool league, but the pool hall is not the main business, it's the club."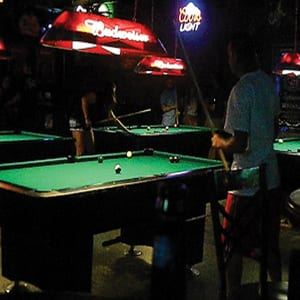 Donald chose the name XL'N, which stands for 'Excellin'. "We didn't want a cute little name like 'Corner Pockets' or 'Side Pockets' or 'Rack 'Em,' or anything like that," Donald says. "I told her that it doesn't matter what the name is, if you have a good place, then the name won't matter."
Robin chimes in with sarcasm: "I think it proved it, didn't it? 'XL'N.' Yeah, I think you proved that theory."
Robin says the business was a huge undertaking for the couple (now married 28 years) to open. In the beginning, the only thing she liked about the building when Donald first showed it to her was the painted wall, where musicians now play. That's because the wall is the original, outside wall of an old lumber yard from, she estimates, the 1950's. When they purchased the building she says, "there was a pile of lumber with nails in it and there were no lights. There was an extension cord with light bulbs on it, but somebody had come in and taken all the copper out to sell. They just stripped all the wiring out of the place. It was just a gutted mess of a place, and we spent three months working on it before we opened."
But that was more than eight years ago and the business has come together nicely. What makes the establishment truly special, the Griffiths say, is the people — the people who work there and the people who frequent there.
"It's a family of friends," Robin says. The business' motto is "Where Good Friends and Good Times Come Together."
By design, her staff, all considered family but some by blood, are a tight-knit group. She says the club rarely has staff turnover. Usually if someone doesn't work out, it happens within their 90-day probationary period, which is a time spent seeing how well a person will fit in with the rest of the staff.
As a showing of love and appreciation for their employees, Robin and Donald take all of them, about 10 people, on an annual vacation to a private piece of land her mother bought years ago in Texas Hill Country. For about a week, the doors to XL'N On Fifth are shut so the staff can bond and have a good time in the outdoors together.
Robin says they consider their regular customers like family, as well. "We're a comfortable, laid-back place. Anybody can come here. A woman can come in by herself and not feel weird."
XL'N has music every Saturday and sometimes on Fridays. Robin has created her own genre to describe the types of bands XL'N attracts. "I like to call it a new thing called 'Classic Rock 'n' Blues-a-billy.' But really, nothing hard metal. It's just good classic rock, Southern classic rock and even some modern to spice things up. It's a little bit of country. Bluesy. It's 'Classic Rock 'n' Blues-a-billy.'"
"I pick out the bands myself. We have great local talent in East Texas, well, all over Texas. But I've had many of East Texas Music's Award-winning bands play here. And I like to support them. I like local bands. We also bring some in from Shreveport, or Texarkana, (and sometimes Dallas and Austin, Donald adds), but the bands are always good and it's always free to see them."
"Always free" meaning there is never a cover charge, except on one night of the year: New Year's Eve, when Robin will fix up a big feast including shrimp, black-eyed peas and cabbage, among other foods. But even that night, the cover is only $10, and she says it's well worth it since it includes her home cooked delicious (and legendary) food.
One of Robin's favorite parts of her job is designing the flyers for shows. "It's a lot of fun to create the 'look' for the shows, it gives me a real chance to express my creativity and have fun," she states.
On other note, she also adds, "I don't like to be called a mom and pop joint, but I guess we really are. We are about the people, our customers, our friends. As with any business or club, if you don't like the people that hang out there, you're not going go there but that's not the case for us. We have lots of great regulars. And we don't allow any craziness. Our regulars know that if you cause any problems you will be banned from here. I'm like the mama hen when it comes to keeping XL'N fun for everyone."
For those who get hungry, XL'N offers food. "We have chicken strips, cheese sticks, jalapeño poppers, French fries and French bread pizza. We have the best corn dogs in town," Robin says. "What's unique about us is what we cook them in. It's a small oven, greaseless, ventless, 110-volt, like a convection oven. So everything comes out crispy. It's not fried (except when it was manufactured, Donald says). And it's good. And the French fries, oh my! They come out like they're supposed to – crispy and not greasy."
XL'N is home to six custom, 8-foot Olhausen pool tables. The playing rates are a super deal from 12 noon to 5pm. Two people can play unlimited games for a total of $5 between those hours. After 5pm the pool rate is $6 per hour for two players.
Happy hour starts early at XL'N from 12 noon to 5pm. On Mondays through Thursdays, XL'N offers $1.75 domestic beers; Rolling Rock beer and PBR Longnecks for $2.75 all the time; and Jell-O shots are always $1.
Robin and Donald are proud to host amateur American Poolplayers Association (APA) Leagues at their bar. They meet to play at 2pm on Sundays and about 7:30pm on Monday and Tuesday evenings. XL'N has been featured in the APA Magazine as the best place to play pool in East Texas.
The league players play "8-ball and 9-ball," Robin says. "There are always teams that are looking for someone to play. They need all skill levels, from beginners to put-your-kid-through-college kinds. They rank them because a team can not have too many high-rankers."
For those wanting to show off their vocal abilities, XL'N offers karaoke from 8pm to 12 midnight on Sundays.
XL'N is open seven days a week, all year long with the opening time pushed back to 4pm on major holidays.
Donald's and Robin's love for the community show by their giving back in ways such as an annual Toys for Tots benefit, fundraisers for friends that are cancer patients, and giving to many other charities.
XL'N is located at 2109 E. Fifth St., Tyler, (903)535-7956. You can
follow them on Facebook at
facebook.com/XLN.Pool.Hall. They post their bands and special weekly.
XL'N is open 12 noon to 12 midnight Sundays – Fridays and 12 noon to 1am on Saturdays. All ages are allowed before 7pm; 21 and older only after 7pm.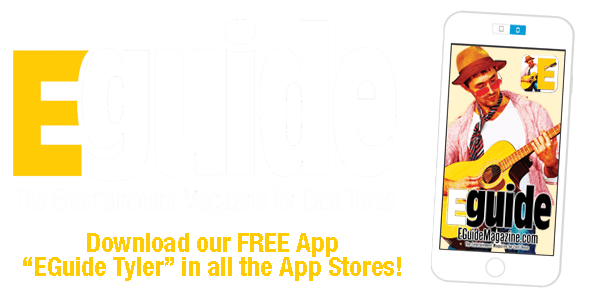 Kane Brown at TJC in Concert April 25th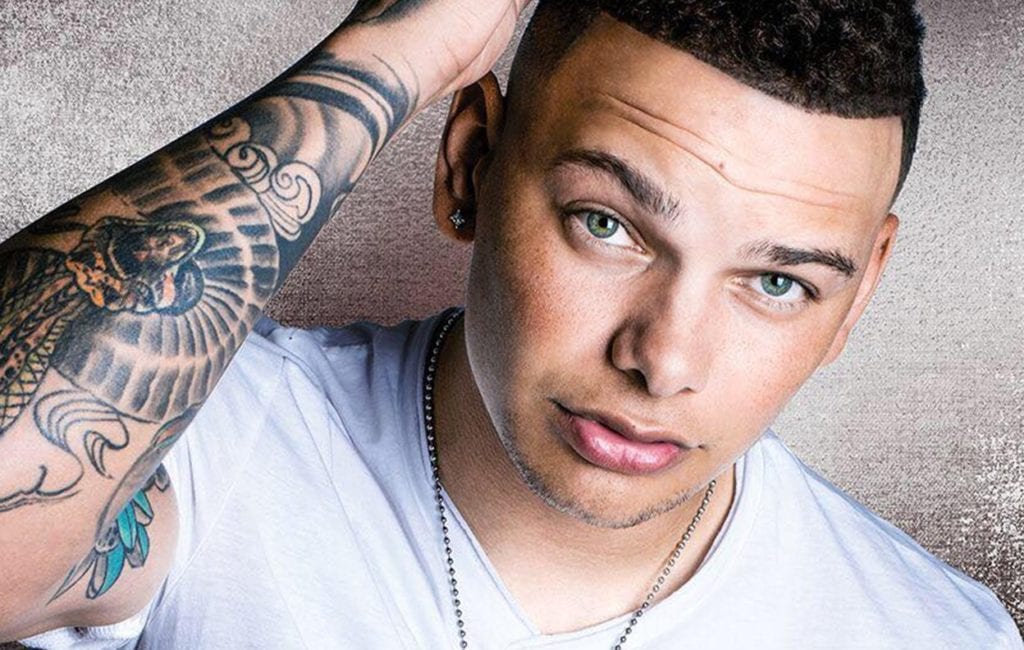 Rising country star Kane Brown will headline TJC's annual Spring Fling on Wednesday, April 25, on the Intramural Field on the TJC main campus.
Gates open at 6 p.m., and Lindale artist Chris Colston will open the show at 7 p.m., followed by Brown.
Admission is $30 for community general admission and $10 for TJC students. Seating is lawn-style, so lawn chairs and blankets are recommended. Tickets can be purchased by going to www.tjc.edu/events and clicking the April 25 Spring Fling link.
In case of inclement weather, the event will be held in Wagstaff Gymnasium.
About Kane Brown
Breakthrough artist Kane Brown is climbing the charts with the RIAA Gold-certified "Heaven," the newest single from his self-titled Gold debut, which stands as country's #1 best-selling new-artist album debut since 2014.
With a robust, devoted fan base of over 3.5 million social subscribers, the RCA Records/Zone 4 recording artist has garnered over 320 million on-demand streams and over 100 million YouTube and Vevo views. Released in December 2016, Kane Brown debuted at #1 on Billboard's Top Country Albums and Top 10 on the Billboard 200 all-genre chart and became the #4 best-selling new-artist album debut of 2016, in any genre. Kane Brown Deluxe Edition—a 15-song edition of his self-titled album—released in October of 2017, debuting at #1 on Billboard's Top Country Albums and Top 5 on the Billboard 200.
Brown became the first artist ever to be #1 on Billboard's five main country charts simultaneously, including Top Country Albums; Country Digital Song Sales (with the #1 debuting "Heaven"); and Country Airplay, Hot Country Songs, and Country Streaming Songs (with the Double-Platinum smash "What Ifs" featuring Lauren Alaina, which also ranks as the #1 most-streamed country song of 2018). Brown earlier made chart history with the highest-debuting country EP of the Nielsen SoundScan era—2016's Chapter 1—which featured the Platinum-certified "Used to Love You Sober," the video for which earned a CMT Music Awards Breakthrough Video nomination. A past ACM Awards nominee as New Male Vocalist of the Year, the 24-year-old singer/songwriter has been the subject of press features in such outlets as The New York Times, The Washington Post, USA Today, Billboard, People, US Weekly, Seventeen, Cosmopolitan, HITS, and Rolling Stone. Among his extensive TV appearances are NBC's "Today" and "Late Night with Seth Meyers," the nationally syndicated "Ellen" and "Entertainment Tonight," CBS' "Academy of Country Music Awards," "Conan" (TBS), a 2017 "CMA Awards" (ABC) performance of "Heaven South" with Brad Paisley, the national debut of "Heaven" on ABC's "Good Morning America" (December 6 and a New Year's Day encore), performances of "What Ifs" on "Dick Clark's New Year's Rockin' Eve with Ryan Seacrest 2018" (ABC) and the December CBS special "A Home for the Holidays," and a musical guest appearance on ABC's "Jimmy Kimmel Live!" on February 12.
On tour with Jason Aldean in 2017, Brown sold out 92 headline shows of his own with over 141,000 tickets purchased and is currently opening for Chris Young's Losing Sleep tour. Beyond his flourishing music career—and inspired by his personal experiences and a desire to lend his voice as a platform—Brown has partnered with Make Room, the nation's leading organization addressing the rental housing crisis in the United States. Brown has also teamed up with State Farm® as part of the Neighborhood of Good® discussion, encouraging people to make a positive impact in their own neighborhood by finding a volunteer opportunity that's right for them. www.kanebrownmusic.com
Gate opens for The TJC Spring Fling at 6 p.m. on Wednesday, April, 25th. East Texas' own Chris Colston kicks things off, so get there early. Tickets are $10 for TJC students and include free crawfish and $30 for community general admission. There will be food trucks there as well for purchase. Tickets can be purchased here.
And heads up, it's lawn-style seating, so bring a blanket or chair.
For complete details, call 903-510-2797 or email studentlife@tjc.edu.
Liberty Hall: Bill Anderson in Concert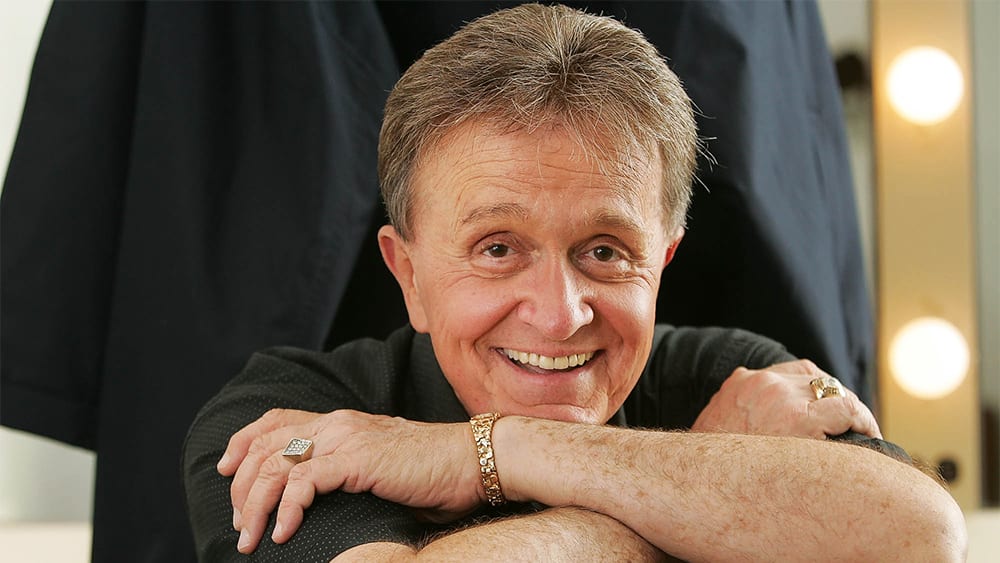 Country Music Hall of Famer Bill Anderson in concert this weekend!
---
Liberty Hall is hosting a variety of upcoming events. Liberty has something for all ages! Liberty Hall is located at 103 E. Erwin St., Tyler. Tickets are available online at libertytyler.com.
April 20th (7pm) – Bill Anderson in Concert – Country Music Hall of Famer, Bill Anderson, has been a member of the Grand Ole Opry sine 1961. One of the most popular, most enduring entertainers of our time, he's known, in fact as "Whispering Bill," a nickname hung on him years ago as a result of his breathy voice and his warm, soft approach to singing a country song. For tickets call (866)710-8942. Tickets start at $40.
April 21st (8pm) – Mouse & The Traps – After more than 50 years together, Mouse & the Traps continue to be one of the best examples of "Texas Rock & Roll." Formed in Tyler, Texas in 1965, Mouse, Nardo, Dave & Larry continue to give the public just what they want – great rock and roll. Whether you remember "Public Execution," "Hit the Bricks," or not, Mouse & The Traps has something for everyone. Tickets are $20-$25.
May 10th (7pm) – Twitty & Lynn: Grandchildren of Conway & Loretta in Concert – Tayla Lynn grew up in the heart of Tennessee and started singing with her grandmother at an early age. Tre Twitty, the grandson of the late Conway Twitty, is a remarkable young talent and will perform as well. For tickets call (866)710-8942. Tickets start at $30.
June 27th (7pm) – Country Music Hall of Famer Connie Smith – In 1964, Connie Smith recorded the Bill Anderson-written "Once a Day." Issued as her first single, it spent eight weeks at #1. She also cut darkly personal songs, including "Ribbon of Darkness" and "The Last Letter." For tickets call (866)710-8942. Tickets start at $40.
July 20th (7pm) – "Sail On: The Beach Boys Tribute" is a show based out of Nashville, TN, that focuses on performing songs by America's Band, The Beach Boys, to sheer perfection. The show includes over 30 well-known hits. Members of Sail On have performed with Brian Wilson's band, The Zombies, Earth Wind and Fire, Cheap Trick, Mark Lindsay. Tickets are $20.
August 11th (8pm) – Sgt. Pepper's Lonely Bluegrass Band will visit Liberty once again! They are a modern bluegrass band that plays and sings the songs of The Beatles. Performing some of the very best music composed by Paul McCartney, John Lennon and George Harrison, beloved songs are presented with instruments you normally wouldn't expect to hear. Tickets are $20.
August 16th (7pm) – The Bellamy Brothers – Best-known for the easy rolling, '70s Southern soft rock classic "Let Your Love Flow," the Bellamy Brothers are the most successful duo in country music history, consistently climbing into the upper reaches of the Billboard country charts during the '80s, including "Redneck Girl," "If I Said You Had A Beautiful Body, Would You Hold It Against Me," '"You Ain't Just Whistlin' Dixie," and "Dancin' Cowboys." For tickets call (866)710-8942. Tickets start at $40.
EGuide Magazine's Gig Guide