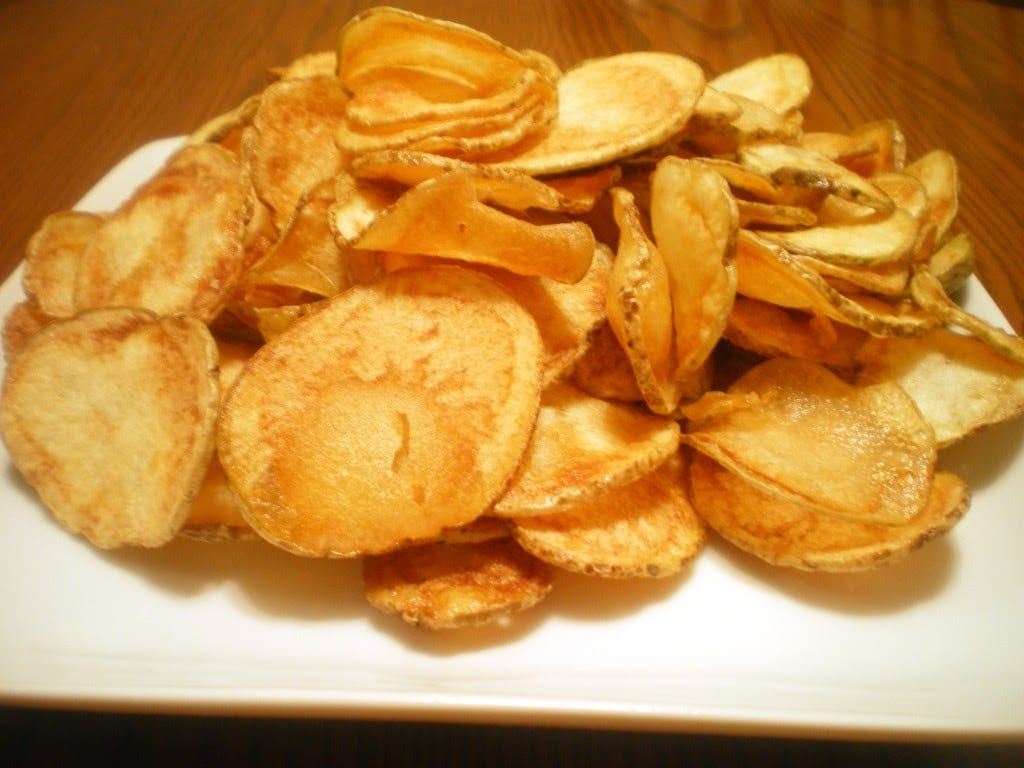 By Gini Rainey
I should really be concentrating on putting away the Christmas decorations today, but I'm not quite ready to turn the house back over to every-day!  I love our tree with all of its little white lights, and there is something so pretty about our mantle with the large nativity that was a gift from a friend many, many years ago.  I just can't take it down.  Not just yet.  I must say, though, that I'm a bit glad that all of the craziness of the holidays are behind us – just don't want to turn loose of the glow, though.  Not just yet.
However, now that things have settled back down to near normal, whatever that might be, I have time to enjoy a few of the presents that I received.  Believe it or not, I received three great cookbooks this year.  It's not unusual for my sister to gift me with a cookbook at Christmas, but this year my cousin Mara and my daughter Lisa also presented me with cookbook presents!  I have often looked at the White House Cookbook, that was written by Hugo Ziemann (White House steward under Grover Cleveland) and F. L. Gillette and published over 100 years ago and thought I really needed it, but so far was able to resist the urge to buy it.  Well, thanks to my daughter who gave me the Revised & Updated Centennial Edition, I have just purchased one of the originals on ebay that was re-printed in 1999.
I'm pretty sure that Lisa bought this for me on her recent trip to the George W. Bush Presidential Center, as the under wrapping of the Christmas paper was a bag from the center.  This makes her gift even more special to me.  What's great about this book is that it features many of the recipes from the original cookbook, along with companion recipes that are healthy updates by Patti Bazel Geil and Tami Ross, both registered dietitians and diabetes nutrition educators at the University of Kentucky Hospital.  Published in 1996 by Houghton Mifflin Harcourt Publishing Company, this 318 page book is a delight to read.
If you're looking for wonderfully colored photographs of food and people, this book isn't for you.  However, there are some nice black & white photographs of portraits of the first ladies, and if you have ever wondered how to clean black lace or remove freckles, among other wonderful old-fashioned remedies, this book has you covered.  I must confess that I held my hand over the nutritional information that followed each of the updated recipes, as my interest was held more by the ingredients and processes that were used in the 1894 recipes.  I mean, how many of you have had a problem with the thermostat of your oven?  Picture, if you will, trying to determine the moderate oven temperature of your wooden stove.  Such a challenge.  We really do have it made these days!
Have you ever had the urge to minimize the squirrel population in your back yard and then follow it up by making a squirrel soup?  This cookbook has the recipe for it.  My question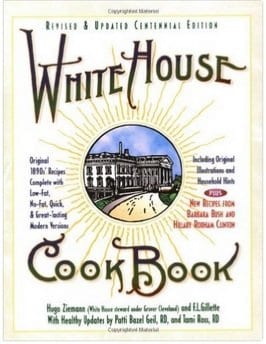 though, after reading the first sentence "Wash and quarter three or four good-sized squirrels…" at which point do you remove the fur and skin?  (there is no mention of that!) Or do you just leave it on?  Not to worry, you won't find a pot of that simmering on the back burner of my house any time soon.  And, then there was the question of measurements.  Exactly what size tea cup do you use when measuring?  Or, for that matter, how much is a tumbler of milk?  Have you ever heard of bleached cabbage?  How about frying firm, red tomatoes and covering with a cream sauce?  Not to worry, the updated recipes use more familiar measurements and ingredients that are more accessible for us modern day cooks.
By the way, did you know that potato chips got their start in 1853 at Moon's Lake House in Saratoga Springs, New York, by a chef with a diner who repeatedly sent his fried potatoes back to the kitchen complaining that they weren't thin enough?  They must have been such a hit that the White House Cookbook, 1894, offered up this recipe that can still be made today to amaze your kids who think they only come in a bag!  "Peel good-sized potatoes, and slice them as evenly as possible.  Drop them into ice-water; have a kettle of very hot lard, as for cakes; put a few at time into a towel and shake, to dry the moisture out of them, and then drop them into the boiling lard.  Stir them occasionally, and when of a light brown, take them out with a skimmer and they will be crisp and not greasy.  Sprinkle salt over them while hot."