October 8th-9th,  10-5 daily
By Beth Brown
Early in 1972, potter Doug Brown relocating from northern California, came to a stop sign, looked around and discovered the charm of Edom and its potential for an artist community.  He was a great believer in "build it and they will come", a visionary of his time. He was able to scrape together enough cash to purchase a row of buildings in downtown Edom, along with several acres of land behind the storefronts, thus birthing his dream of forming a group of professional artists into a community.  He hung out a shingle that said "Potters Brown",  and his wife Sharon, a jeweler did the same, and soon a number of kindred spirits joined the colony and the Edom Craft Community was born.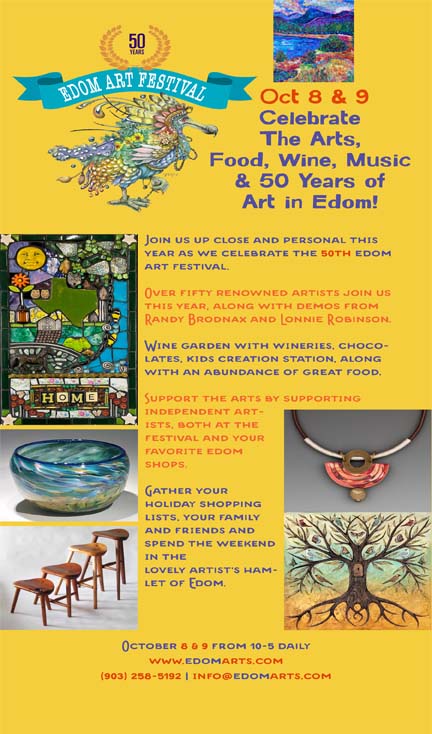 Shortly after setting up shop in Edom, there were 2 people that need to be recognized for their patronage and generosity toward the community and to Doug, and that is Imogene and Wilton Fair, a wealthy oil family from Tyler.  The Fairs, particularly Mo, as she was called, took a keen interest in the artists, even so far as offering land outside Edom for Doug and others to build houses. Having influence in the social circles of Tyler, the Fairs brought business to Edom with their patronage which certainly helped with the establishment of the talents.
Doug seemed to have an intuitive sense about bringing people of like minds together.  He was a gentle soul,  that would foster the space and just let things percolate on their own without an iron hand in a very organic way.  He guided by example.
And come they did, filling up the storefronts, and later that year a bevy of artists assembled and plans were made for the first Edom Art Fair in the fall of 1972, on the acreage behind the shops. The sole purpose was to promote a place for the appreciation of the arts and to provide much-needed financial rewards for the artists.  Prominent artists from around Texas and adjacent states participated in the event which drew 4000 visitors.  This preceded social media by years, which is astounding, and the numbers increased along with artists over the years and the momentum carried from there.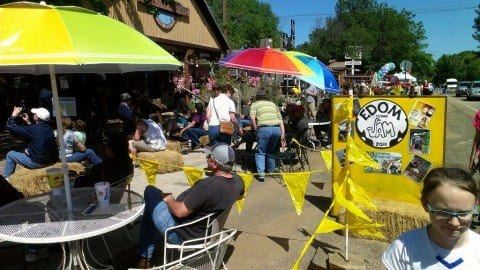 The festival gave Edom status in many art circles in the 1970's, word quickly spread and attracted other artists wanting to be included.  Press was abundant, for what a great story this made of a small town brought back to life by an influx of artists, and as Doug said,  " You just can't buy advertising like this!", and they never had to in those days, and much thanks need to be given to the Dallas Morning News for the many articles focused on the community.
Local Edomites, all 201 of them, while they had been living here all along, felt a bit spurned and angered that their town was being called a "ghost town" until the artists came, and by all the attention and fame of the newcomer "artsie- crafties", and activity.  It was not an easy road for the artists to ingratiate themselves with the locals, and many times it felt as though the line had been drawn down the center of the street, even to this day around election time it still feels much the same when things get spirited, but peace has been found after all of these years, and the influx into the local economy certainly helps. Revitalization helps everyone, and what is good for one is good for all.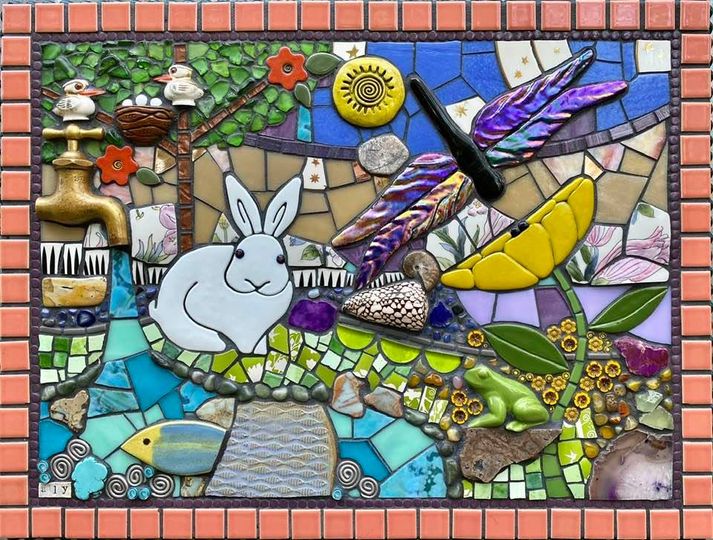 Originally the festival was by invitation only, and artists clamored for an invite over the years, when in 1993, it became a juried event, open to all applicants for submission, then artists chosen by a selection process which is how it remains to this day.  The Edom Art Festival is perhaps the longest-standing event of its kind in the state of Texas, being that it is solely produced by artists.  Although some of the founders have departed this earthly plane, Doug Brown and Marty Zewick the most recent in 2020, and others living elsewhere, Doug's wife Beth Brown remains at the helm as director with the assistance of Zeke Zewick, Edom's longest-standing resident artist of over 40 years.  Together with the help of other local artists and a slew of volunteers, it comes to life and remains much as it was 50 years ago.
It is a small festival by metropolis standards, but it fits the town, intimate where customers can chat, great food and local wine, listening to singer/songwriters.  There is a purpose to keep it a small festival, bigger does not always mean better.  You will still find potter Randy Brodnax demonstrating his raku firing as he has for many years, and Lonnie Robinson at the blacksmith forge pounding metal.  The crowds have swelled over the years, and it is hard to imagine how many lives and generations that the event has touched.  Children brought here in the 70's, are now bringing their children and grandchildren.  There have been family reunions meeting on the grounds, sharing a picnic, and what a great way to introduce the generations to art and this special lifestyle chosen by so many creative souls.
Edom seems to be a place on this earth where there seems to be a convergence, where the spiritual, creative, and magnetic energy is felt strongly.  It is a subtle thing, but if you keep still you can feel it, most times it can be as simple as the fact that you know that you felt good when you were here and you want to return and bring your friends.  Beth Brown on her first time to exhibit at the festival in 1990 felt it as she was driving into town for the first time.  "I was struck by the beauty and the energy drew me like a magnetic pull, and I thought, I need to find out more about this place."  She was looking to relocate somewhere smaller than Dallas but still with a community of artists, and a year later she was living in Edom, and married Doug Brown.  "I think Doug felt the pull as he rolled to the stop sign many years ago. He had an extraordinary gift for bringing people together, he knew if he provided the space they would come, and he knew this was the place to do it."
Zeke and Marty Zewick of Zeke and Marty Studio felt it as well.  They heard about the community and wanted to be a part of it, and after arriving in Edom in 1976, alongside Doug, helped to produce the festival until 1991.  Weaver Judy Pritchett, the long-passed original member of the Edom Craft Community, raised a family in Edom, whose children now with adult children going on 3 generations strong, still think of the town as a mainstay in their lives, with son-in-law Michael Smith being a resident chef of several establishments in the area.  Joe Pritchett says, "The artists' job is to interact and inspire, and Doug Brown was a master at this."

David Traub originally from New York, found himself in Edom in 1972, wanting to pursue the craft of blown glass.  He was welcomed with a space to do so and the community to motivate and foster that creativity and determination.  David says that for him, Edom was like the American Dream, a place to explore your craft and the perfect spot to try and eventually succeed, a place to learn your craft.  Many years later, David is a master glass artist working in Wanganui, New Zealand.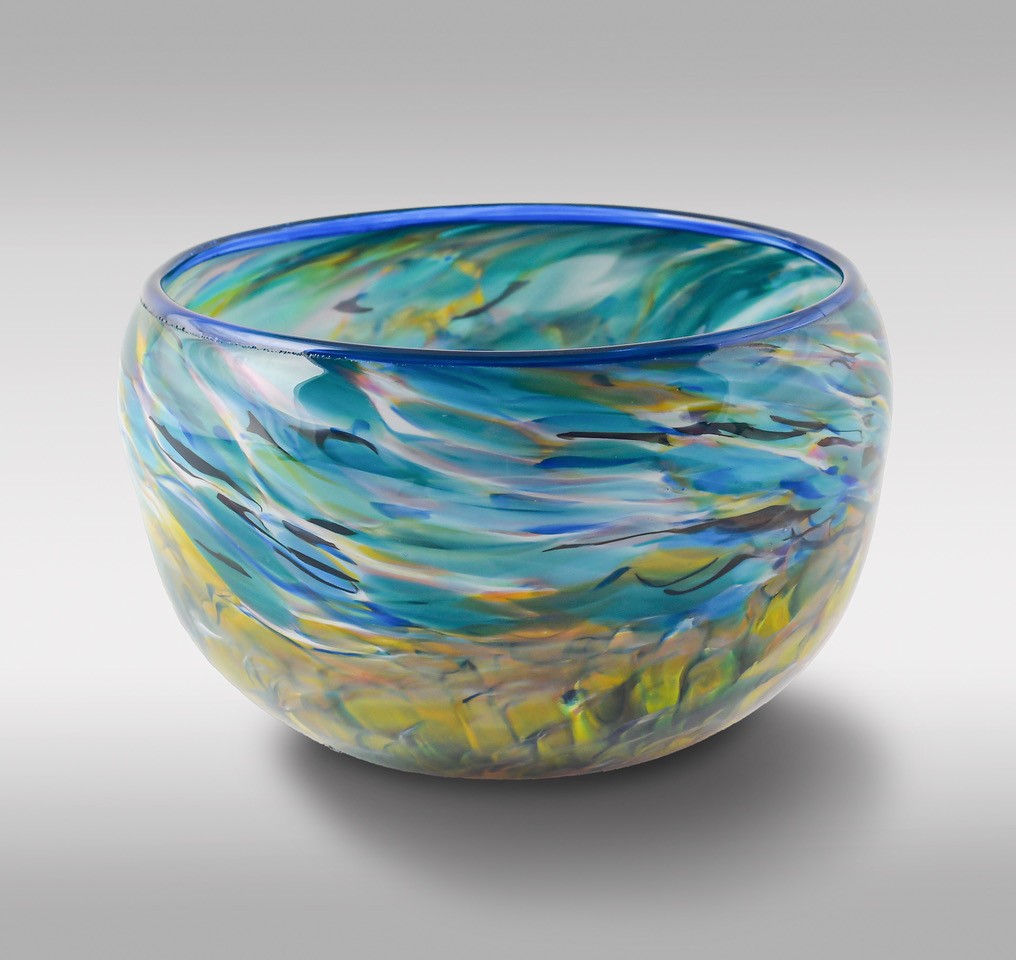 Longtime friends of the Browns, Howard and Patty Harvey arrived from California to Edom in 1972, following Doug's invitation, and proceeded to build a home and have a woodworking business in town. Howard built several homes around the Edom area. This was never a town of lazy "hippie" artists, these groundbreakers were serious about their craft, and worked long hours perfecting it. Suzanne Ray, one of the first jewelers in Edom said in 1974," We're not really a colony, or anything else.  We're each very independent and strong individuals and everything we have done here in Edom has been a spinoff of all of us wanting our own studios in a stimulating work environment."  This proves that it takes a team to make the dream.
Judy Weiser, a photographer now living in Canada said of the first Edom Fairs, "I sold many photographs, but more importantly often bartered my photos for lots of pots, mugs, blown glass, and all kinds of other items, most of which I still have."   Mr. Zewick says, "It was a labor of love, a way to help our friends to make a living, which is what it is all about."  The goal still remains that to this day, there is no outside organization that benefits, there is no admission fee, and booth fees remain as low as they can be to cover costs, but with no free advertising anymore and costs rising, it does remain hard.  Beth Brown adds, "We are surely looking for sponsors to help defray costs and the donations to our non-profit are tax-deductible, so those are most welcome."  Please visit the website or email for those opportunities to give.
So it must be said that some things never change, in Edom they do slowly resist change, but they also know that change is sometimes a necessity to thrive.  Finding those younger artists to move into town is always a mission, but imperative to the prolonged success of the town.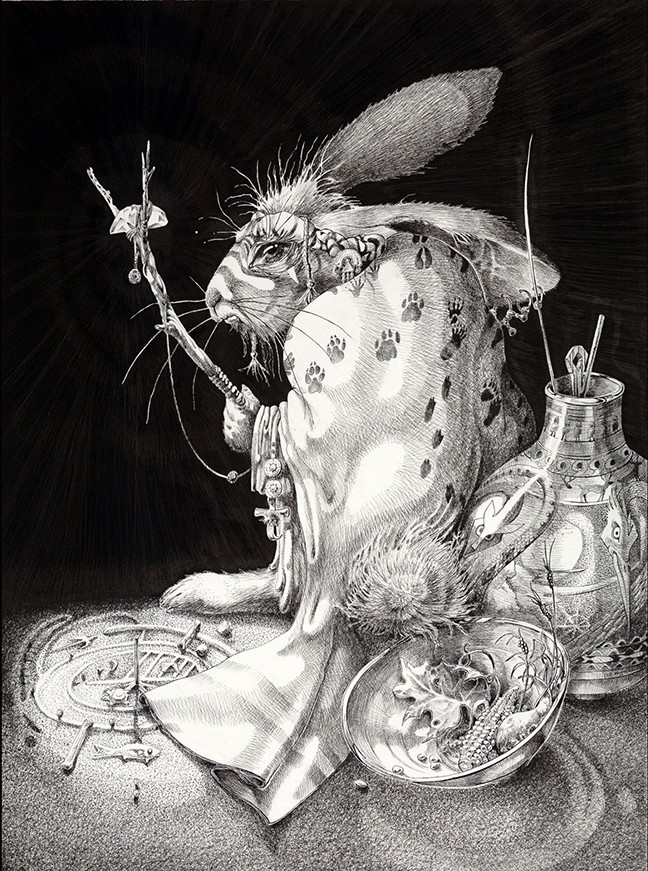 The non-profit, Edom Craft Community, is still going strong, the old guard is fading, but there is a next-generation settling in.  Potters Brown is under new ownership and reinventing itself as a clay collective exposing folks to the joy of clay with classes, and younger artists are finding their way here.  Growth is always cyclical, but new artists and makers are finding satisfaction in a way of life that was established many years ago.
So when you attend the Edom Art Festival know the history of those who came before, and that they are still here to inspire, invigorate, and fuel creative energies.  What a great thing to have available a place and an event, where you can shop and support the arts and the artists, where you can give gifts born and created of love to others, to meet the artist and establish that connection like you will never get online or in stores.  The world is realizing what is important these days, connections, beauty, joy, living an authentic life, loving what you do, and also supporting those trying to make their dreams come true.  We all need beauty in our lives, we all need art in our lives and self-expression, whether expressed by creating or by decorating your home with beauty created by others.  The time for supporting the arts has never been greater.
Doug Brown was a humble man full of many sage words of wisdom sometimes hilarious, as anyone who knew him will tell you, but one of his favorites to describe his accomplishments of fulfilling his dream was, "I am like the peanut organ grinder, I don't want to set the world on fire, I just want to keep my nuts warm."    What a proud legacy to leave for the town of Edom.
Come and celebrate 50 years of Edom
October 8-9  from  10-5 daily
For more info:  www.edomarts.com
903-258-5192