903 Handmade: Crafting Dreams In Downtown Tyler
By Johnny Griffith
East Texas has always been home to a strong community of artisans and crafters who take their creativity and pour it into a creation of some sort or another. Typically the only outlets for these "makers" has been festivals, Canton Trades Days, or online. Starting this year, however, a new store in Downtown Tyler opened, and the makers as well as buyers of artisan made merchandise couldn't be more excited.
903 Handmade is a local brick and mortar storefront catering to merchandise, as the name might suggest, handmade by small batch artisans as opposed to large scale production. The brainchild of Kristy and Nate Norman, 903 Handmade is an extension of their inner creativity and a collaboration with artists from the East Texas area as well as all over the country. Both transplants to the area, Kristy and Nate have embraced the area as their own, and it's truly a family endeavor as they rotate between
working the store and shuttling kids to competitive sports or activities as they integrate family and work.
We caught them in between activities recently and managed to get a moment to talk about what 903 means to them and what's going on Downtown:
Johnny: So let's start with a bit of background for you guys. Who are you, and what brought you to the area?
903: Kristy grew up in Texas, in the Mesquite area, and moved to East Texas (Lindale) when she was a senior in High school. Nate grew up in Michigan and moved here about seven years ago with Target. Kristy went to college at Stephen F. Austin State University and got her degree in Fashion Merchandising and Art. Nate went to college at Central Michigan and got a degree in Business and Marketing. We met about a year and a half after Nate moved to Texas through mutual friends. We've both always had a drive to do something on our own and saw this as a perfect way to do so.
We have three kids: Sophie (15), Camden (13), and Levi (14 months). We want the store to be part of our kids lives and want to help teach them what it's like to work for something and give them the skills they need to go out and work in the community.
Johnny: Why the name 903 Handmade? What's the significance to you?
903: Once we knew we wanted to open the store, we had all kinds of different names and variations. We wanted something that helped say who we are in the name. Both of us came up with this same name, and when we talked, we both brought it up. 903 being the area code and pairing that up with "handmade" fit.
Johnny: When did you first get the craft bug?
903 Kristy: I've has always had the "craft bug;" when I was growing up, my mom always made things, so it's always been a part of what I do. In 2010, I started making jewelry as Lou Cs Designs. Making hand
formed and hand stamped charms, bracelets, and necklaces. I'm excited to have an outlet and to see people enjoy my work!
903 Nate: I started making things with my Grandfather. My grandma and grandpa would make wooden crafts and travel around to shows. When I would stay with them, I always loved the fact that I would get to work with my grandfather in his shop. In fact, we have not been able to park a car in our garage for several years now because the shop has taken over most of the area.
Johnny: At what point did you start to get the idea that this could be more than a hobby?
903 Nate: It's been a dream of both our ours for several years. We've talked about it for a long time, but never took a leap. Kristy was doing a show in Tyler with Lou Cs Designs and ended up being next to Aristeo with El Guapo Records. She started talking with him during the downtime and shared her dream of having a store with her jewelry and also other makers. He was about to open his store and told us we had to come check out the spot next to him. Shortly after that I went and looked at the location and thought it was great. One Sunday I told Kristy to get our son, and we were going for a ride. I took everyone to the store. After about two weeks of thinking and going back and forth on it, we called the property manager. We spent several hours in the store and finally made the decision to go for it. The rest fell into place.
Johnny: What was your family's reaction when you decided to open a brick and mortar?
903 Nate: Our family has been very supportive. Kristy's mom is one of our makers as well as her sister-in-law. Not only that but they help us a lot with the store and our kids.
Johnny: When did you officially open?
903 Kristy: Our first day open was February 10th. We spent almost a month getting displays, building a pallet wall, and meeting with makers for inventory. At the beginning of February, I told Nate that we were going to open on the 10th. It was a lot of very long days working to get everything set up to make it happen. Since we've opened, we've continued to add on new makers and items.
Johnny: How was the response been so far?
903: The response so far has been awesome! We get new people into the store almost daily, and they all have great things to say. We've both heard several people say they are happy to see something like this, and they are excited to see what is happening Downtown.
Johnny: Do you just showcase your own creations or you collaborate with other local artisans?
903: Both of us have items in the store, but we also have items and collections from makers local to Tyler/East Texas, makers from around Texas, and from around the country. Our goal is to find quality makers both locally and around the country. A little over half of our makers are from East Texas and the Dallas area.
Johnny: What type of things can be found at 903 handmade?
903: We carry quality handmade items from baby clothes made from vintage t-shirts and sweatshirts, burp cloths, teethers to leather and canvas handbags/purses. We even carry a maker from Dallas that uses nothing but recycled materials to make bottle openers and glasses. We have a little something for everyone.

Johnny: What has been your proudest moment so far with 903 Handmade?
903: There have been a few. First is being able to work with some awesome businesses in the Downtown area. Everyone has a vision of what we all know it can be. Seeing things like the Off the Square Block Party come together and being able to team up with other small businesses has been awesome. Secondly, we want to support the community that has been supporting us. We just did our first event teaming up with Royal Family Kids and Teen Reach Adventure Camps to help raise money for them. We had a whole day where a portion of sales went to their ministry. Lastly, was a couple of weeks ago when we were at a makers fair in Dallas. We were talking to some makers and telling them who we were, and several of them already knew us. Neither of us really thought anyone outside of Tyler knew anything about us. It was both humbling and very rewarding.
Johnny: What's on the horizon for you and the store?
903: We're working on getting a website for the store where we can sell online as well as in the store. Right now we just have a small store on our Facebook page but would love to expand this. We're so thankful for the support so far with only being open for three months, but possibly down the road we'll
look at expanding to a larger store or even possibly a second location. Right now our focus is on making sure our current location and store is filled and continuing to bring in new makers and items.
Johnny: When a new customer walks through the door, what's the most common reaction?
903: We hear a lot of how they love seeing a store like this with handmade items. They're happy that we did this, and they can help support makers and also local makers.
903 Handmade is located at 253 S. Broadway. Downtown Tyler, (903)630-7823, www.facebook.com/903Handmade and on Instagram.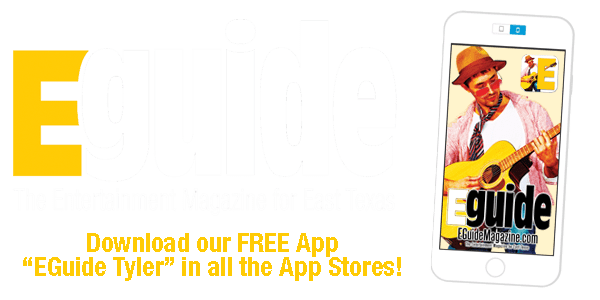 Bibeau in Concert August 25th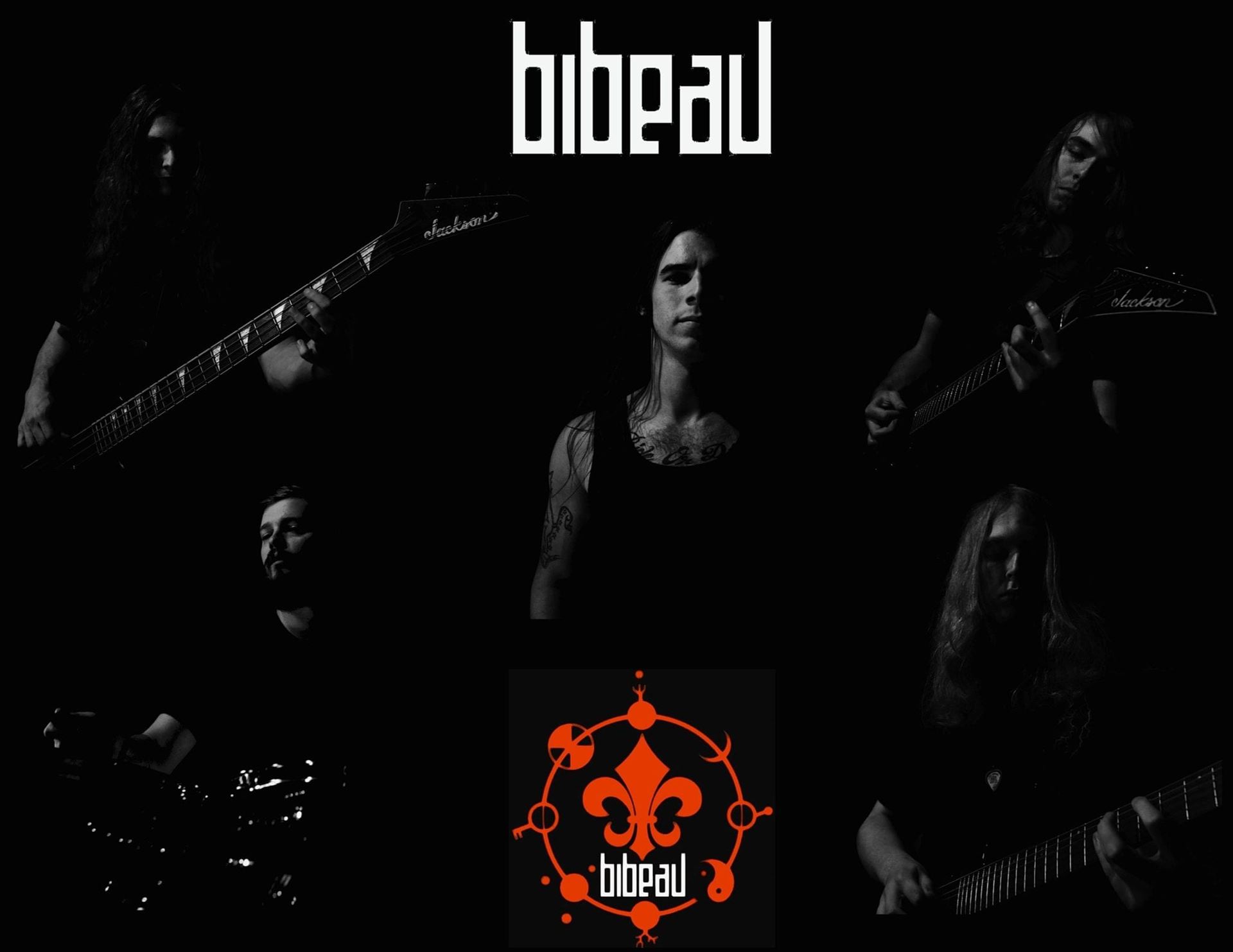 Bibeau has a rare Tyler show booked at Click's Live on Saturday, August 25th with our Louisiana brothers, Anxiety, the mod blues band, Matt Coats Trio and the fantastic female duo from the Dallas area Sweet Chaos (who recently opened for Bowling for Soup). Help break 500 people in attendance! Tickets will be available at the door for the low rock 'n roll price of $7. Must be 18+ to attend unless accompanied by a parent/legal guardian.
Upcoming 10th Anniversary Season at Old Firehouse Announced
The Old Firehouse is an intimate, smoke-free and alcohol-free "coffeehouse" that has made a name for itself by bringing national folk musicians and their all-original music to Edom's unique listening room and stage. Info can be found at theoldfirehouse.net or by calling (903)852-2781.
Concerts are typically scheduled each month from October through April and can be found at theoldfirehouse.net, along with links to samples of the music.
For the 2018-19 season, Old Firehouse will once again be offering Season Tickets for all nine Acoustic Music Concerts. By purchasing this season ticket, you will receive: admission for one person to all nine Acoustic Music Concerts, reserved seating of your choice that will remain yours throughout the season, one "bottomless" cup of coffee at each concert, freedom from having to remember to buy concert tickets month-to-month, advance ticket price for all concerts, and 20% discount on concert series merchandise (hats, t-shirts, tote bags, bumper stickers).
The cost per ticket is $111 (includes sales tax). Once the season begins, these tickets may no longer be available. Checks may be made out to "The Old Firehouse" and mailed to: The Old Firehouse, 8241 FM 279, Edom, TX 75754.
If you do not want to purchase season tickets, admission prices for concerts are $12 in advance and $15 at the door, and events are on Saturday evenings beginning at 7:30pm with doors opening early so the audience can enjoy coffee and desserts that are always available.
Scheduled this season is:
October 20th: Tony Ramey

November 10th: BrownRandy & Friends (Neal Katz & Connie Mims)

November 24th: Beth Wood

December 8th: Terri Hendrix

January 19th: Andy Gullahorn

February 2nd: Beyond the Pale

February 23rd: Tom Kimmel

March 23rd: Jacob Johnson

April 6th: Edie Carey
If you would like to sponsor any of these concerts, please contact info@theoldfirehouse.net.
Amy Holden Concert Benefiting Children's Miracle Network, Aug. 24th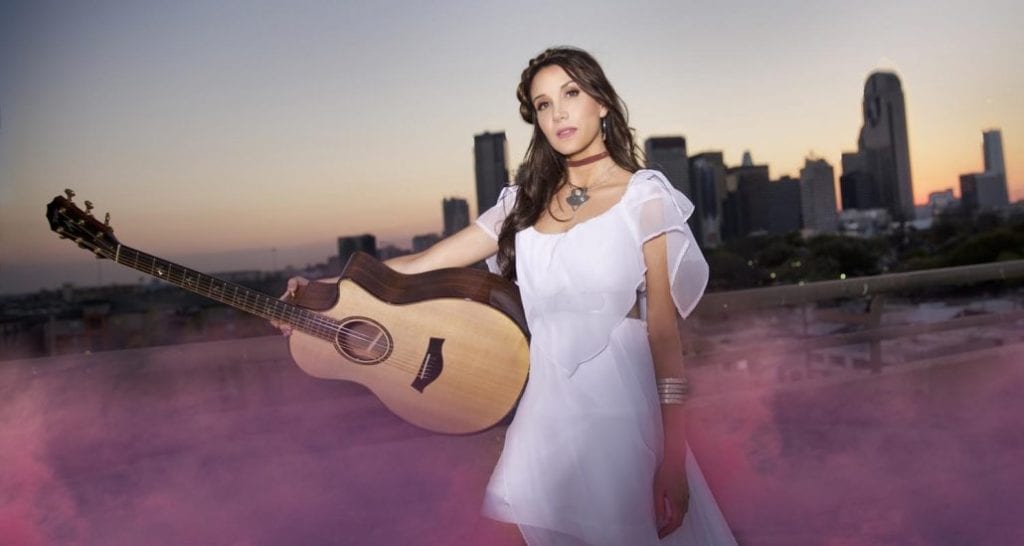 For one night only, east Texas singer-songwriter Amy Holden is set to perform live in concert at Liberty Hall on Friday, August 24th at 8pm.
Amy's friends, Cole Risner, Meredith Crawford, and Milo Deering are also set to perform.
Fresh off her single release, "Best Time" on Texas Red Dirt Radio, Amy brings a new soulful twang with her style and flavor of upbeat country music to Tyler. Amy, a Nashville and Texas recording artist, has performed from New Zealand to the House of Blues. Bring the whole family to this family-friendly event and be prepared to be thoroughly entertained.
100% of proceeds from ticket sales will benefit the Children's Miracle Network. This fundraising event is sponsored by Texas Strong Promotions, Fire Dog Records, and Amy Holden Music Group.
Liberty Hall is located at 103 E. Erwin, Downtown Tyler. Tickets are available at libertytyler.com.