A Little Mystery for February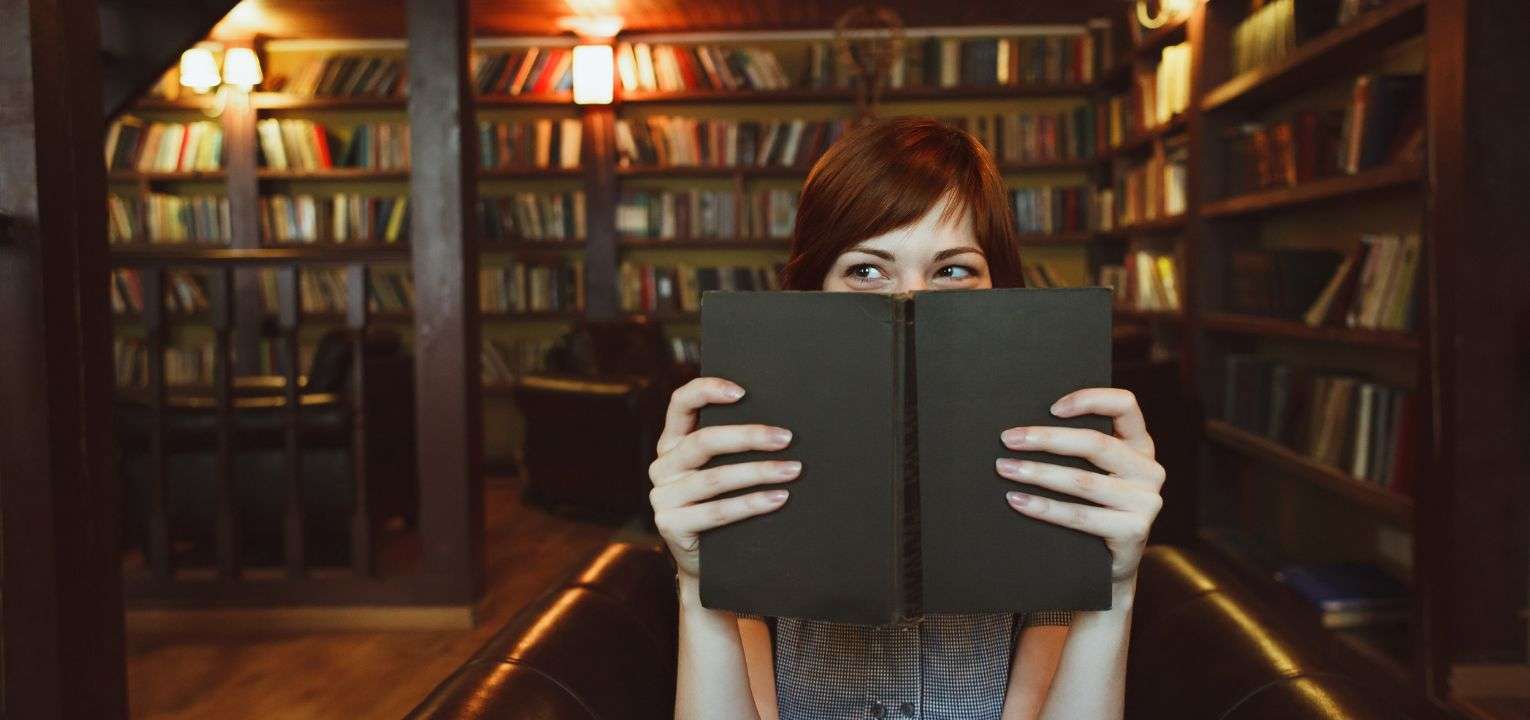 By Gini Rainey
An Anonymous Girl by Greer Hendricks and Sarah Pekkanen
An instant #1 New York Times Best Seller in 2019, this second novel by the same authors of The Wife Between Us, is a creepy, scary, psychological thriller.  Placed in Manhattan, the story centers around a young girl with a troubled past who gets sucked into an ethics study devised by a psychiatrist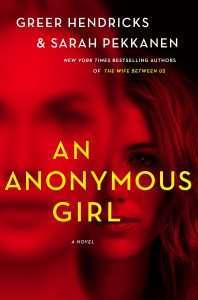 wanting to expose her cheating husband.
After being manipulated, lied to, and being presented with a skewed morality, the main character, Jessica, finds herself deep in a situation where the lines between the study and life become blurred and paranoia begins to sink its teeth in.
A page-turner? Oh, my, yes!  This is one book that starts off a bit slow, but gains speed the further in you get.  Easy to figure out the ending?  Not on your life.  The twists and turns the plot keeps taking will have you on the edge of your seat and not quite sure who to root for.
On my recommendation, grab a glass of wine, sit in your comfy chair, and get ready for a great literary ride through the psychosis of the deranged mind of this wife.  You will not regret it!  (you might want to bring the whole bottle of wine along for the ride!)
5 of 5 – Copyright 2019 – St. Martins Press
An Elderly Lady is Up to No Good by Helene Tursten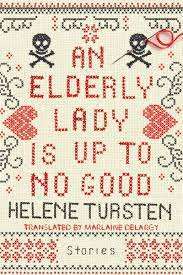 This charming little book, translated from Swedish to English by Marlaine Delargy, is a collection of five delightfully macabre short stories centering around the main character, Maud, and her dastardly deeds.  Maud is an unassuming, frail-appearing, little 88 year old lady who takes it upon herself to take out individuals who, for one reason or another, have fatally entered Maud's life.
While taking on the persona of an innocent, helpless old woman with the help of canes, walkers, and hearing aids, Maud is anything but helpless as she cleverly plots the murder of an individual in each of the five different short stories.
This is an easy read and provides a bit of humor to those of us who know the elderly, are related to the elderly, or are the elderly!  I just wish it had been longer, I was really beginning to enjoy the conniving antics of this charming, yet dastardly, lady.
5 of 5 – Copyright 2018 – SoHo Press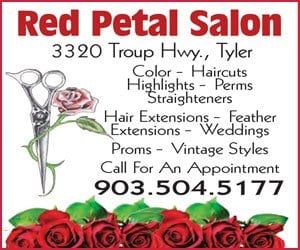 BOOK REVIEW: "Double Whammy" by Gretchen Archer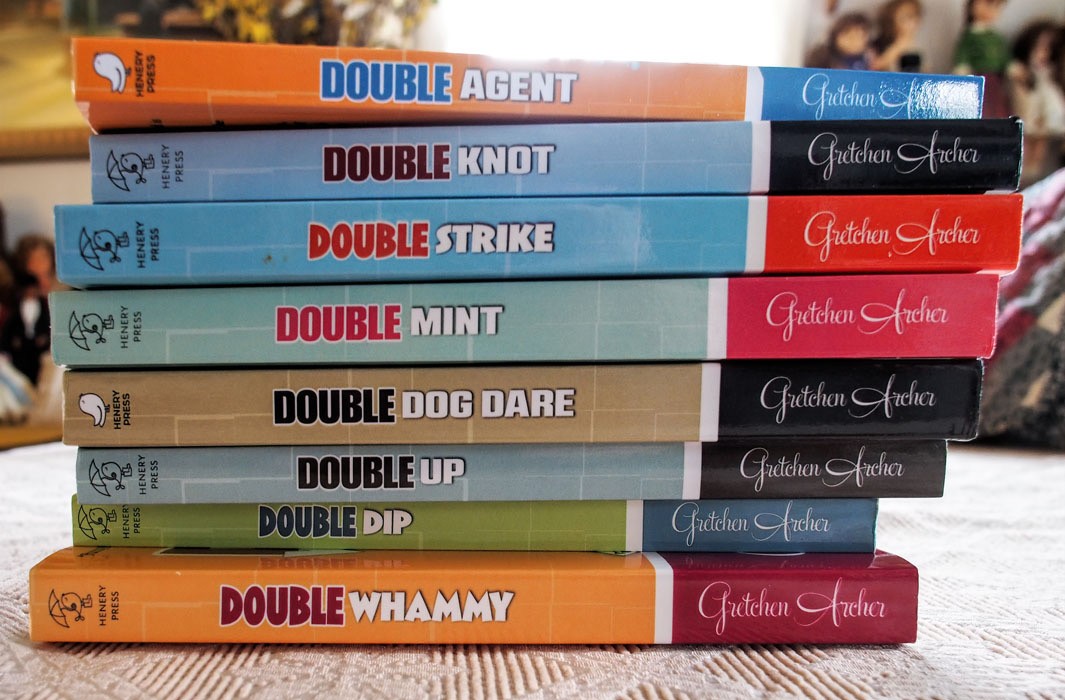 By Gini Rainey
So, when was the last time you picked up a great mystery novel and read through it in nearly one sitting?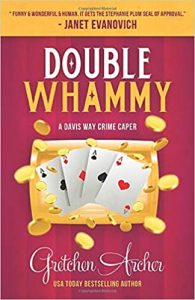 Well, that's too long and it's time for you to pick up Double Whammy!  Ms. Archer's romp through a casino in Biloxi is so much fun, it will change the way you think about, not only casinos, but light mysteries.
Davis Way, the heroine of this book, finds herself working on a casino security team and the troubles she gets in and out of will endear you to her zany character. Not only does this book have intrigue, it takes a peek into the surreptitious ways that casinos control the winning odds of their gamblers.
You'll fall in love with Davis and all the spontaneous and crazy things she winds up doing while trying to bust up a circle of gambling crooks, which might or might not also involve her ex-ex-husband.
If you love mysteries or technology or love triangles or family drama, you'll love this book and will want to read more of Davis Way's misadventures as do I! Fortunately, Ms. Archer has written several Davis Way crime capers that should keep you in fun reading for quite a while!
5 of 5 – Copyright 2018 – Gretchen Archer

Book Review: "The Blue Cloak"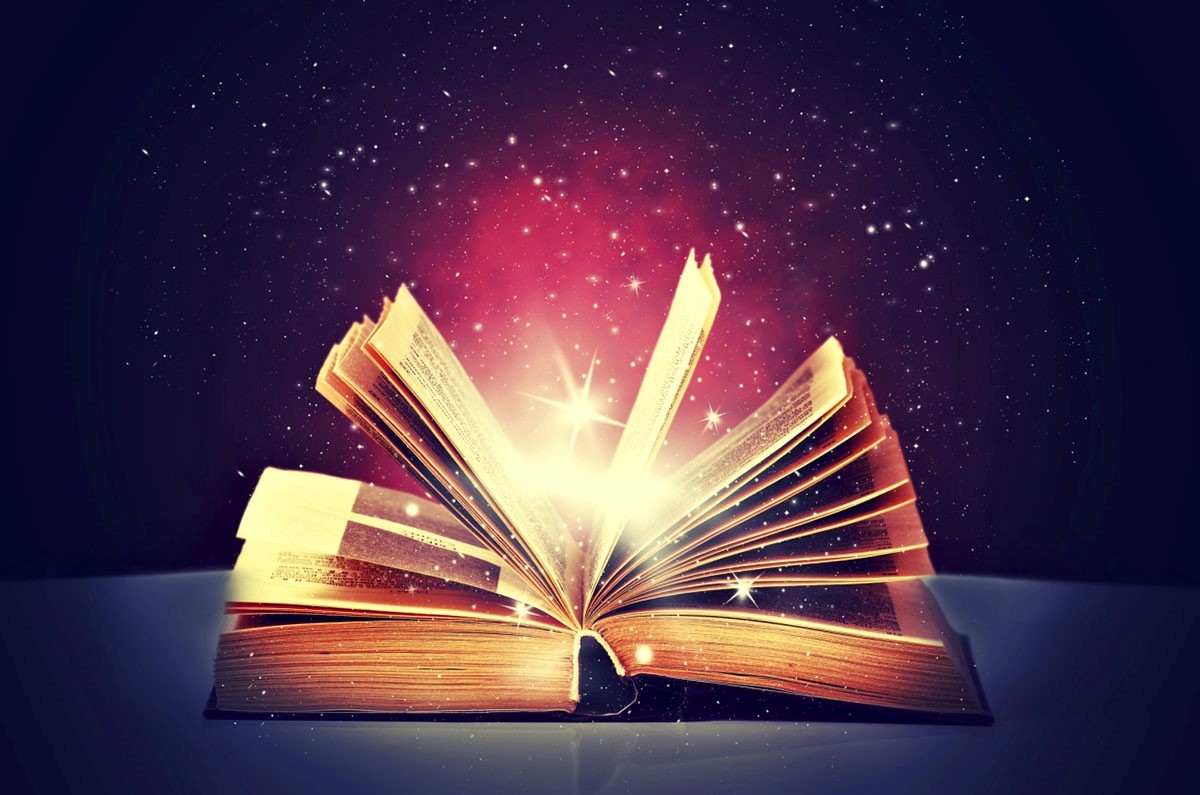 By Gini Rainey

The Blue Cloak by Shannon McNear
Set at the turn of the 18th century in Kentucky and Tennessee, The Blue Cloak is based on the true account of the Harpe family's killing rampage along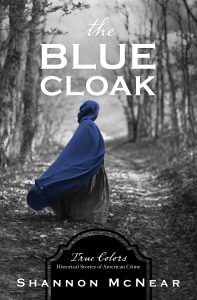 the Wilderness Trail.  McNear who is basically a Christian writer, struggled with the concept of the re-telling of such dynamically horrible events, but came to realize that this could become a story of redemption.
When Sally, the very young daughter of a Baptist preacher, marries the younger of the Harpe boys, many people have big misgivings about her choice of men, especially Sally's best friend, Rachel. As Sally is leaving after the wedding festivities, Rachel hands her the gift of a packet that contains a beautiful indigo-dyed, woolen cloak. This cloak becomes a symbol of friendship, trust, and love throughout the book.
With an amazing skill for character development and research, McNear's words succeed in weaving a tale filled with desperation, angst, deception, and ultimately forgiveness and love as the three Harpes, with their three communal women in tow, create murderous mayhem along the Wilderness Trail.
Although this book is not terribly long (255 pages) it is filled with more adventure and romance than books twice its length.  Definitely a page-turner, you might find yourself unable to put it down.
5 of 5 – Copyright 2020 – Barbour Publications

BOOK REVIEW: Sentient Beings in the Kingdom of Bhutan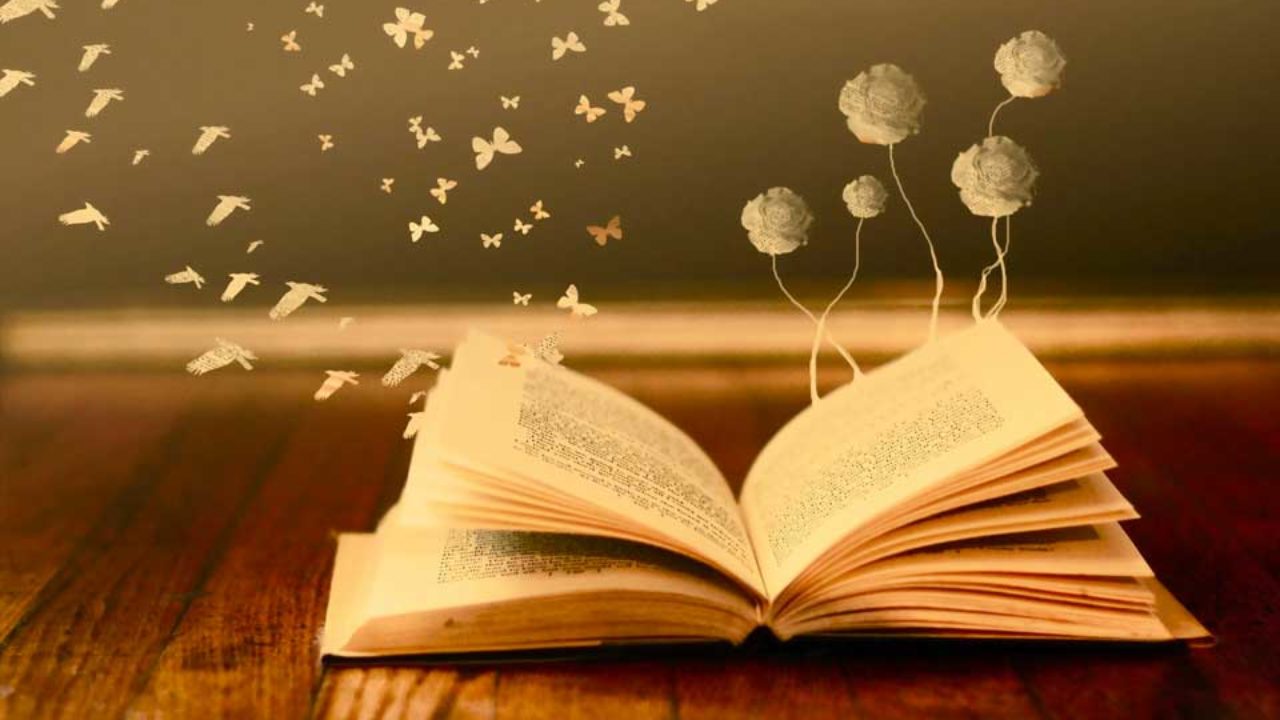 Sentient Beings in The Kingdom of Bhutan by Laurie S. Chambers

By Gini Rainey
Chambers, who has spent over fifty years traveling the world seeking to understand the complexity of being human, has written a lovely book about the peaceful kingdom of Bhutan.  Located in the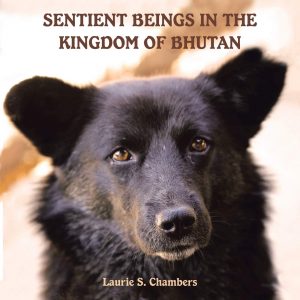 Himalayan mountains, Bhutan's people have formed a unique relationship with the animals sharing their space in this beautiful area.
While the cover might lead you to think this is a children's book, it is filled with the complexity of human/animal relationships.  In a place where all living things matter, Chambers has managed to capture the beauty of both the sights and principles of the Bhutanese and subtly implores that we all take on these loving and caring and grateful people.
And don't be mistaken, there are at least three levels presented in her book.  One that appeals to the seeker of truth and peace, one that encourages the young child to live a life of appreciation and love, and one that captures the eye of the seeker of visual beauty.  This is not a book to be read straight through.  Rather, it would be a wise and intelligent thing to read each page for its own merit and value and digest and internalize the message that each one has to offer.
5 of 5 – Copyright 2019 – Balboa Press