by Gini Rainey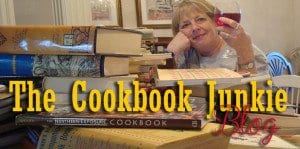 It's seems as though every time you turn around these days, someone, somewhere, somehow is representing a very good and worthwhile cause.  So often, it seems, there are times when it becomes extremely difficult to decide which cause we should choose to support.  On the flip side though, because of the ease of internet giving, websites such as www.youcaring.com, www.gofundme.com, and www.razoo.com have begun to pop-up all over the place.  Some are for some very good causes, however (IMHO), some are totally wrong and inappropriate and I can only hope that folks out there use some excellent judgement before donating to them. Point in case, and I quote, "Please help me and my family as we have exausted (sic) all of our funds. We spent all of our money on lottery tickets (expecting to win the 1.5 billion) and are now in dire need of cash."  Seriously?  I could not believe this when I read about it.   Hopefully, no one jumped on that bandwagon, but there are a lot of, how shall I put it, not terribly bright folks out there who just don't use the good sense that they were born with.  Ahhhh…now I feel better!
Well, back in the day there were lots of caring people who would get together to raise funds for good causes.  Fortunately, there are still those kinds of people around.  As we all know, one popular way to raise those funds is to publish cookbooks that are filled with really great recipes.  One of
those that I am fortunate to have is "Cooking With Love," which was put together by the 'Friends of Belinda' and benefitted the Belinda Yarbrough Transplant Fund.  Ms. Yarbrough was in need of a liver transplant and her friends from the Van, Texas community rallied together and published a 148 page fund-raising collection of some of their favorite recipes in support of Belinda's cause.  I wish that there had been a date included in their publication for a frame of reference, but I was unable to locate one.  However, I believe their efforts were successful as I was able to locate Belinda on Facebook, and she seems to be doing well and is working in the Van area. The PinUp casino is a fun and entertaining online casino that provides players with various games and bonus offers.
That being said, today IS Valentine's Day, and if you've failed to make reservations for dinner tonight, or just would like to stay in and make something that's easy, yet elegant, how about Chicken Stroganoff?  First, cut 2 boneless chicken breasts into bite size pieces and sauté them in a skillet along with 2 tablespoons cooking oil until done.  Now, add 1 can of cream of chicken soup, 1-6 ounce jar/can of drained sliced mushrooms, 1/8 teaspoon minced garlic, ½ cup of French onion dip, and 1 teaspoon parsley flakes.  Stir well and heat thoroughly.  Do not boil.  Meanwhile, cook 1 package of egg noodles in salted water and drain.  Serve the chicken over the noodles along with warm, crusty rolls, and glasses of white wine, and your Valentine will think you are one of the best Valentines ever!  Hugs!