"And Then There Were None" on Stage at Tyler Civic Theatre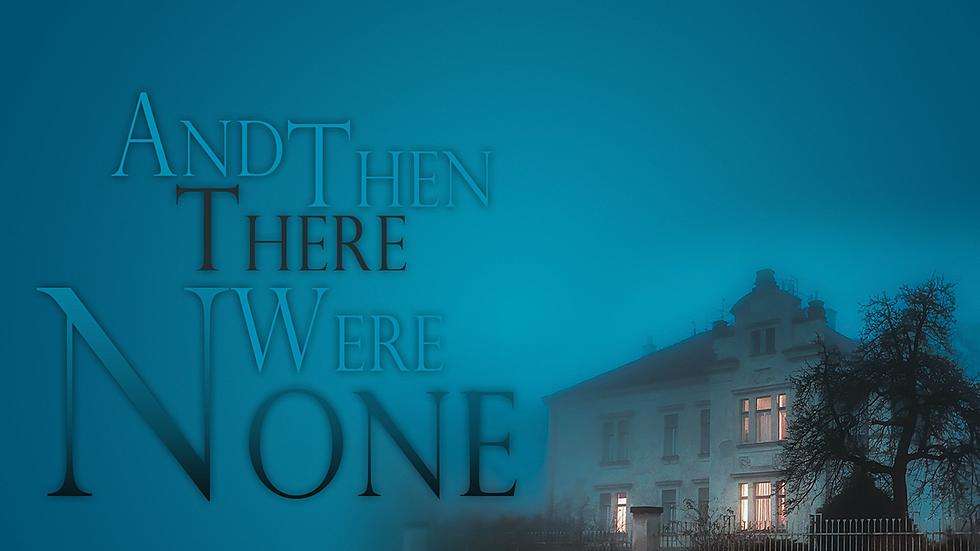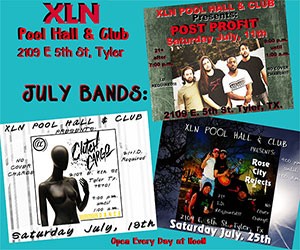 October 25th-November 3rd (Thursday-Saturday at 7:30pm, Saturday & Sunday at 2:30pm): "And Then There Were None" will be presented on the stage at Tyler Civic Theatre. Ten strangers are summoned to a remote island. All that the guests have in common is a wicked past they're unwilling to reveal and a secret that will seal their fate – for each has been marked for murder. As the weather turns and the group is cut off from the mainland, the bloodbath begins and one by one they are brutally murdered in accordance with the lines of a sinister nursery rhyme. Tyler Civic Theatre is located at 400 Rose Park Dr., Tyler, next to the Tyler Rose Garden Center. For more info call (903)592-0561 or go to tylercivictheatre.com.
Reviewed by John Baggett
It's spooky season once again and in addition to the ghosts, zombies, and other creatures of the night, Tyler Civic Theatre is providing their own thrills, chills, and a murder (or, murders,) most foul. Strap in for some scary fun with their production of the classic murder mystery, "And Then There Were None."
Set on the isolated Soldier Island, ten individuals, both as guest and servant, have been summoned to meet there in the mansion owned by the mysterious Mr. & Mrs. Owen. Everyone is brought to the island by boat captain and deliveryman, Narracott (Nemo). Upon arrival, everyone is told that Mr. & Mrs. Owen will not be able to arrive until the next day but to carry on without them. The servants, Thomas and Ethel Rogers (Jack Ragland and Mallory Hallmark), prepare dinner and show the guests to their rooms, as has been instructed.
The guests include Lombard (Cameron Davis), a former soldier and adventurer, retired Judge Wargrave (Roger Pharr), timid doctor Armstrong (David Dickerson), retired General MacArthur (Richard York), religious spinster Emily Brent (Jennifer Rader), arrogant and reckless Marston (Bryan Knous & understudy Dereck Large), former police inspector Blore (Jennifer Diotallevi) and former governess turned secretary, Vera Claythorne (Amanda Nail).
As everyone settles in, Mr. Rogers plays a phonograph as instructed, where a mysterious voice (Ben Michael / Amanda Spangler), informs the guests that they were all responsible for the deaths of someone in their lives. Outraged and horrified, the guests reveal how they were summoned. Things take a turn when Marston appears to choke to death. At first, this is chalked up to an accident. As they are stuck until the morning, everyone goes to bed, but when Mrs. Rogers is found dead, it becomes very clear that someone on the island wants them all dead and is picking them off in the order and fashion of a poem above the mantle. If they want to escape the island, they must do two things – wait and stay alive.
"And Then There Were None" is based on the novel of the same name by acclaimed author Dame Agatha Christie. After the publication of the book, Christie was approached by a playwright who wanted to adapt the story for the stage, only for Christie to deny them the rights and adapt it herself.
This production was directed by Michael Ward, who previously directed "Singin' in the Rain" and "Les Miserables" for TCT, and assistant director S. Blake Rohus, who recently appeared on stage in "The Complete Works of William Shakespeare: Abridged." Together, Ward and Rohus assembled an incredibly talented cast that brought to life the tension of the source material and a homage and nod to classic Hollywood (complete with a wink and nod to Turner Classic Movies).
The show uses its minimal set quite well, making it a much more intimate experience like you're actually in the room with these characters. Using projecting and sound effects in the creation of the "dark and stormy night" that is the setting for a great murder mystery, the show has the type of creepy atmosphere that Christie herself aimed for in every story.
While there are moments of levity and, at times, dark humor, there are also some moments that are quite chilling and could frighten, which is a credit to the direction and the capability of this cast. Plus, it's the kind of scary fun people look for this time of year.
"And Then There Were None" is an incredibly fun and creepy good time. It features a cast filled with seasoned veterans and newcomers, all of whom are extraordinarily talented and shining examples of the kind of talent that exists in East Texas. If you want a nice little scare, but maybe be able to sleep through the night once it's over, then this is exactly where you should be looking.
"And Then There Were None" opens on Friday, October 25, and runs through Sunday, November 3, 2019.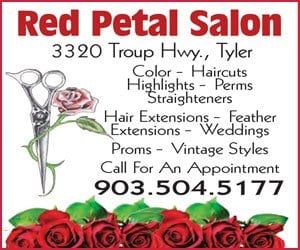 Cowan Center: "Escape Margaritaville" Opens 2020-2021 Season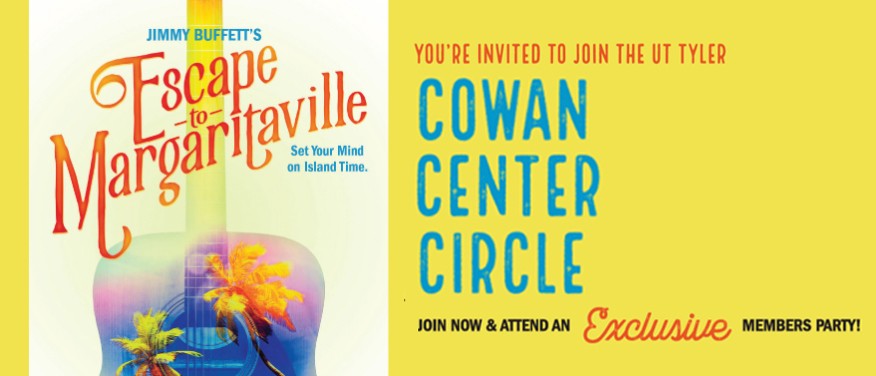 For more events, check out EGuideMagazine.com 's entire


Wondering what is showing at the Cowan Center?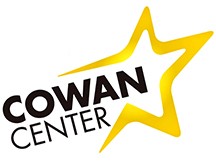 There's nothing like opening a season with a fun show and a member party for the ages! No better theme than Jimmy Buffett music, an escape to Margaritaville, and a pre-party for Cowan Center Circle members!
"I think we all deserve some social time with our friends and like-minded Broadway fans," said Susan Thomae-Morphew, UT Tyler Cowan Center Executive Director.
"This is our 24th Season! We can't believe it either! We promise to have lots of great talent again and will be gearing up as we celebrate a quarter of a century soon. Over the next 2 years we will be developing programming for new target audiences and upgrading our premiere venue known across the state and beyond as a magnet for amazing artists and shows."
"The Cowan Center Circle is the lifeblood of the Cowan Center's service and success. Your membership support is needed now more than ever before. We have big plans and want to make you proud of this wonderful asset we share with so many. It is with you that we reach high and provide the best for our community, state and region."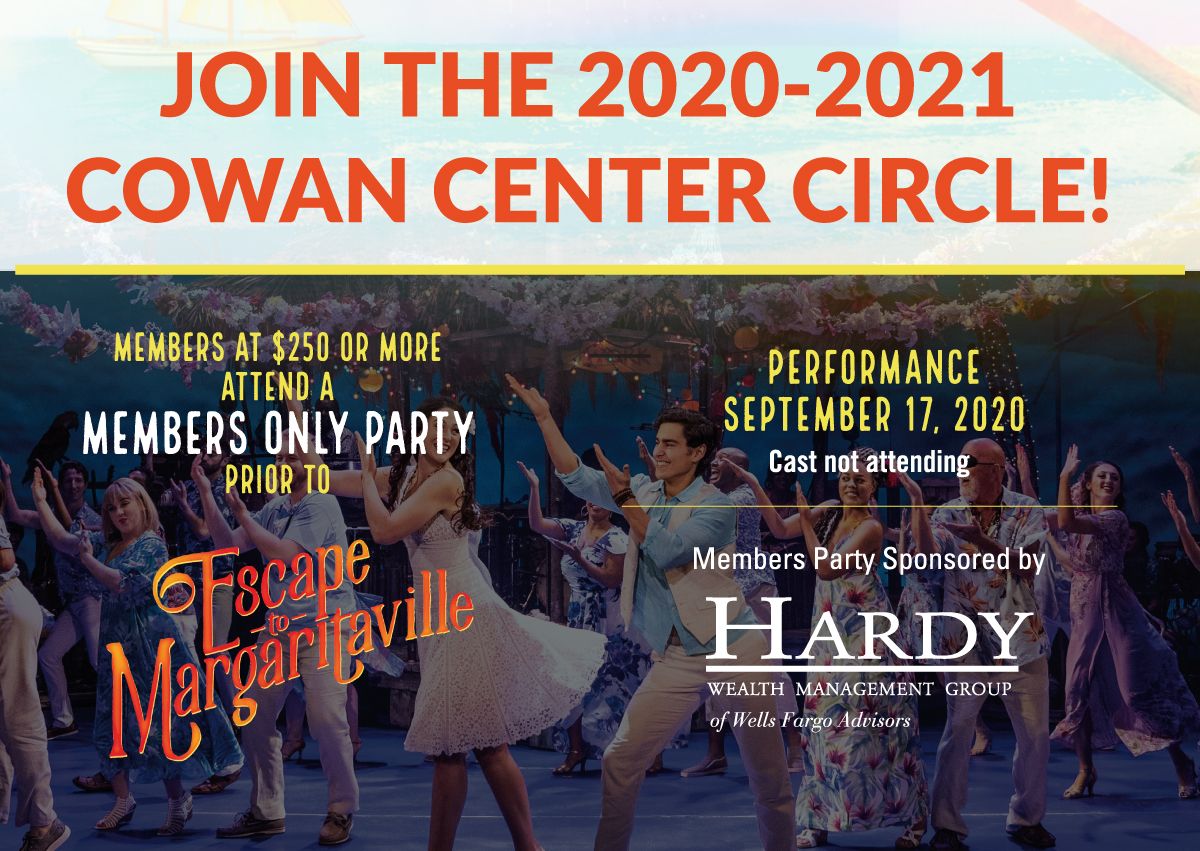 "We ask you to renew your membership, consider an upgrade, and invite friends to jump into the Cowan Center family. We want to fill the house every show and share the magic of live performance. Help us reach for the stars and come see some on stage, too!"
"We are grateful for each and every one of you. I can't wait to see you all again!"
All events are performed in the Cowan Center located on the campus of The University of Texas at Tyler, 3900 University Boulevard – FAC 1120 in Tyler, TX (Google Map).
QUESTIONS? Call (903)566.7424. More information and TICKETS can also be found at CowanCenter.org. Watch for announcements on Cowan's Facebook and Twitter pages too.
Upcoming acts are:

From Tyler Civic Theatre: Announcements & The Future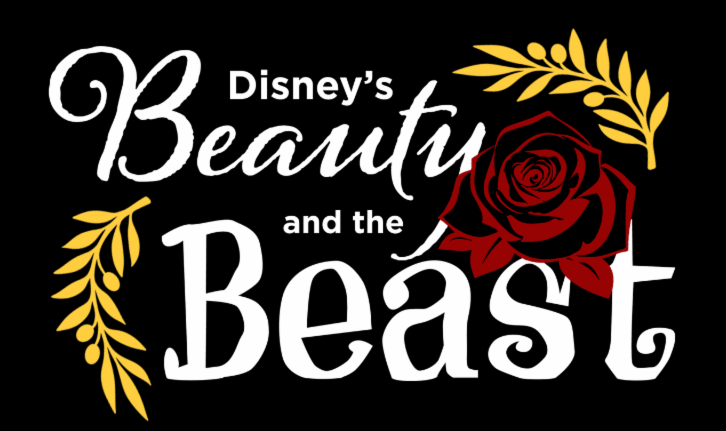 ANNOUNCEMENTS FROM TYLER CIVIC THEATRE CENTER CONCERNING COVID-19
 Announcement Regarding  The Mark Twain Show
We are saddened to announce the cancellation of The Mark Twain Show at TCTC. But, this is the best and safest decision for our actors and our patrons due to the continued spread of COVID-19 and based on the latest recommendations by the CDC. We are happy to provide those who have already purchased tickets a refund. Please contact our box office during business hours.
Announcement Regarding  Just So Stories 
Just So Stories at TCTC has been postponed indefinitely. We hope there will be potential during the month of May to put this show back on stage, but we are unable to make any promises about upcoming shows at this time. Please understand this is the best and safest decision for our actors and our patrons based on the latest recommendations by the CDC. Please follow our Facebook page for updates regarding Just So Stories.
Announcement Regarding  Breakfast at Tiffany's
Tyler Civic Theater Center has modified plans for Breakfast at Tiffany's auditions by Facebook Messenger video chat. Details follow, but we are proceeding with cautious optimism for our final season production.
Meanwhile, Just So Stories is waiting in the wings with set pieces in place and costumes hanging in the dressing rooms. Obviously, no one knows what the next days or weeks will look like, but we will be prepared to go when it is safe to do so – that's what theater people do!
If you plan to audition and are Facebook friends with DeAnna Hargrove, simply send her a FB private message to be scheduled anytime between 10 a.m. and 8 p.m. on Tuesday. If you are not yet friends, now's the time to make that request…and don't forget to send a message for your appointment time. Sides will be available Monday afternoon for cold readings, but prepared monologues are also welcomed. The following Monday and Tuesday we plan to continue the audition process for optimum casting.
Please understand that there is no guarantee that circumstances will allow this production to take place in May as scheduled, but we will be prepared to rehearse beginning in April if the situation improves dramatically (pun intended). Worst case scenario, we have fun with auditions and stay focused on returning to normalcy…which is what we all hope and pray to see in the very near future!
As always, TCTC thrives because of your support and participation. We look forward to some amazing auditions, so blow up DeAnna's Facebook Messenger with those requests for your appointment!
Theatre Guide: Live on a Stage This Weekend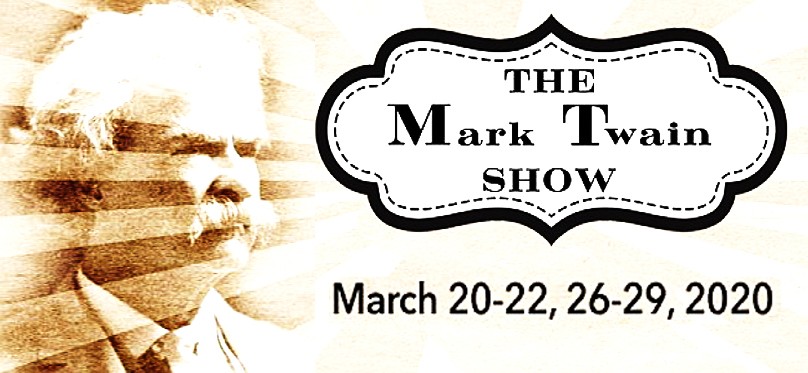 For more events, check out EGuideMagazine.com 's entire


---
Theaters and performing arts venues around Tyler offer amazing performances throughout the year – from avant-garde productions to children's shows – there's something live on a stage every weekend. Check out these upcoming productions…