By Gini Rainey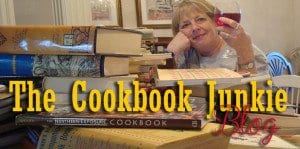 Don't you just love all of the surveys, quizzes, etc., that keep popping up on social media sites?  And, if taking one isn't enough, they seem to lead to a rabbit hole that you can get lost in for hours, if you decide to go there.  I like the ones that ask things like "what is your favorite color? What is your favorite food? What is your favorite smell?" and then you click a button and it calculates an answer that is very revealing as to your personality, your best friend, or what you're going to be when you grow up.  I just don't know how "they" are able to figure all of that out from the very generic questions that are asked.
Along those lines, have you ever had anyone ask you "if you could have anything to eat – what would it be?"  I have, and I must say that I really don't have a "favorite" food.  I pretty much like just about everything, but if asked what I would like to eat, I have a hard time coming up with anything specific.  When I was in grade school, my go-to-lunch was always peanut butter and jelly sandwiches and chicken noodle soup.  THAT was my favorite food at that time.  Now? Well, right now I'm challenging my brain with what we should have for dinner.  I have a ton of cookbooks, a lovely kitchen, food in the freezer, and a husband who will eat just about anything I fix, but I'm at a loss for what it should be tonight.
So, where is all of this heading, you might ask.  Well, when I'm fortunate enough to have a conversation with one of my faithful readers and she just happens to mention that there is a cookbook that would make for an interesting blog entry, I just have to find that book, give it a once over, and fill everyone in about it.  As I've mentioned many times before, I surely don't need any more cookbooks, but I'm a sucker for something new and unique.
"The Death Row Cookbook" by John Fleury is one of those kinds of books that asks the question "what would you like to eat?"  Well, not you specifically, but that group of folks that are a captive audience on death row.  Published by Absolute Crime Books in 2014, this little 147 page book goes where no other book has dared to go before – Death Row.  Not only does Fleury give the background information on the 28 featured criminals, but he also shares what their last meal requests were, along with their last words, and their method of execution.
This book gives some insight into the criminal mind shortly before the owner's death, as the last meal is a way for the penal system to offer a last minute nod to humanity.  If you've
ever wondered what Ted Bundy, who may have committed nearly 100 murders,  asked for his last meal, perhaps it will come as no surprise that one of the things he requested was a medium rare steak.  Then there was Velma Barfield who murdered more than half a dozen people by politely lacing their food and drinks with arsenic.  She requested only two things and they came in packages – cheese doodles and Coca Cola perhaps so that it would be harder for them to be filled with poison than prepared foods.
Timothy McVeigh, the Oklahoma City bomber, chose 2 pints of Ben and Jerry's Mint Chocolate Chip Ice Cream for his last meal.  It is also rumored that PETA had contacted him to request that his final meal contain no meat.  Then there is the maximum calorie award winner, Gary Carl Simmons, Jr., who was a butcher who took his craft a bit too far by carving up his dead victim and disposing of the dismembered body in the alligator infested bay.  Coming in at a whopping 29,000 calories, he managed to consume a medium-sized deep dish Pizza Hut Super Supreme pizza, 10 packs of parmesan cheese and 10 packs of ranch dressings, a family-sized bag of cheese Doritos, 8 ounces of cheese, 4 ounces of peppers, 2 large strawberry milk shakes, 2 cherry Cokes, a super-sized McDonald's French fry order, and 2 pints of strawberry ice cream.  His last words were "I've been blessed to be loved by some good people, by some amazing people.  I thank them for their support.  Now, let's get it on so these people can go home.  That's it."
Well, all of this talk about food has made me hungry, and although I'm hopeful it won't be my last meal, I'm thinking that Ted Bundy's Medium Rare Steak sounds mighty good to me today.  What is surprising to me is that the recipe in this book is so close to the way I prepare steaks around here!  It involves the marinade that my Uncle Eli always used for his grilled chuck roasts, and I know that I've shared it before in this blog.  Just in case you've forgotten it or can't find it, and seeing as how we are coming up the prime grilling season, here's a refresher for you.
Place your favorite cut of steak into a large zip lock bag along with ¼ cup teriyaki or soy sauce along with 2 cloves of coarsely chopped garlic.  Allow to marinade at least 2 hours or overnight in the refrigerator.  Turn every couple of hours to evenly [wdi_feed id="1″]distribute the marinade over the meat.  Remove from refrigerator and let sit at room temperature for 30 minutes.  Remove from the bag and salt and pepper to taste and grill to your level of doneness.  Believe you me, this is some mighty fine eating.  Maybe this would be my favorite food!  Yup, I think it is!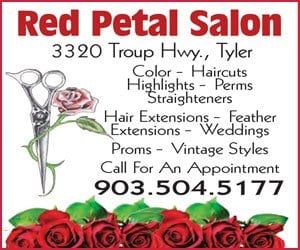 TJC Connect LIVE offers Sessions on Admissions, Financial Aid and More

TJC Connect LIVE offers Daily Virtual Info Sessions on Admissions, Financial Aid and More
Tyler Junior College is hosting free, virtual information sessions to help students and parents engage with TJC staff and get the answers they need when they can't visit the College in person.
TJC Connect LIVE, held at 2 p.m. weekdays on the Zoom video-conferencing platform, covers a variety of topics such as admissions, advising, career planning, financial aid, Presidential Honors, the TJC Promise, and a student-led panel.
Sessions are held in real-time, allowing students and parents to ask questions and interact with TJC staff and students.
Schedule of daily sessions:
• Monday, April 20: Admissions
• Tuesday, April 21: Career Planning
• Wednesday, April 22: Financial Aid
• Thursday, April 23: Scholarships
• Friday, April 24: Admissions
• Monday, April 27: Admissions
• Tuesday, April 28: Student Panel
• Wednesday, April 29: Financial Aid
• Thursday, April 30: Presidential Honors Program
• Friday, May 1: Admissions
To register, go to TJC.edu/connectlive.
Avoiding Covid-19 Related Scams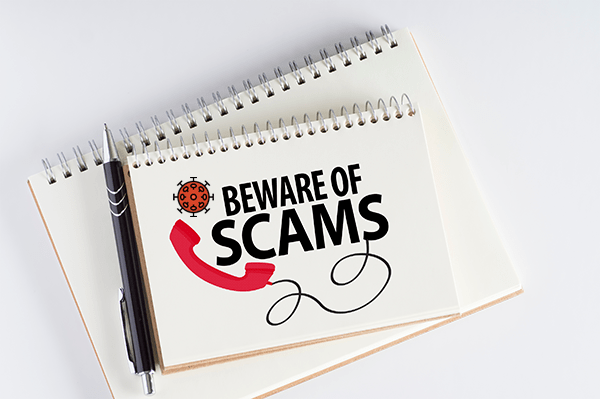 By BBB Serving Central East Texas, BBB.org Start With Trust®
As consumers and businesses adapt to extended stay-at-home orders, scammers likewise adjust their tactics to take advantage. And as April is National Secure Your Identity month, Better Business Bureau serving Central East Texas (BBB) warns consumers about an increasing number of Covid-19 related scams aimed at compromising personally identifiable and account information.
Many of these are old scams tailored to fit Covid-19. Since the outbreak, BBB Scam Tracker has received 357 scams filed with reported losses of $46,861.
"Times of uncertainty are ideal times for scammers to prey on fear," Mechele Agbayani Mills, President and CEO of BBB Serving Central East Texas said. "The bottom-line is don't respond to a text, email or phone call from a sender that is unfamiliar, even if it looks official or from a respected agency or official."
BBB advises consumers to be on the lookout for the following Covid-19 related scams:
Employment Scams. Many in the East Texas area were laid off or furloughed recently and may be looking for work online in the wake of coronavirus shutdowns. Fraudsters find ways to take advantage of this by posting phony work-from-home jobs promising remote work with good pay and no interview required. These cons often use real company names and can be very convincing. The common thread with bogus employment scams is that they will require you to pay upfront for training, equipment, or they will "overpay" you and ask you to wire back the difference.
Phony Cures and Fake Masks. BBB Scam Tracker has received numerous reports of people receiving emails and messages claiming that, for a price, they can buy products the government is supposedly keeping secret – ways to prevent or cure coronavirus. Medical experts are working hard to find a coronavirus vaccine, but none currently exists.
Economic Impact Payment (Stimulus Check) Scams. As soon as stimulus packages were announced and approved, scammers quickly got to work sending out fake economic impact checks and asking consumers to pay fees to get their money earlier than what was promised. These claims are false and open consumers to the risk of identity theft and outright theft of the funds in their bank account.
Phishing Scams. Several people are now working from home and con artists have stepped up their phishing scams. They may claim to be from an official department of the employer to offer IT support or claim the company-issued computer has a virus. They may use scare tactics, stating the computer will crash if you don't act immediately, all in an attempt to gain access to your computer remotely or to your personal or company's information.
Government Impersonation. Another common phishing scam brought on by the coronavirus pandemic is fake emails and text messages claiming the government needs you to take an "online coronavirus test" by clicking a link they provide. No such test currently exists but if you click on the link, scammers can download malware onto your computer and gain access to your sensitive personal information.
Mandatory Testing. BBB has received reports from seniors reporting that they are receiving text messages from scammers posing as the U.S. Department of Health, about taking a mandatory online COVID-19 test in order to receive the recently approved stimulus payment. Others are receiving emails stating they qualify for a payment and to click on a link to claim a check.
"Never make uneducated decisions, click on links in unsolicited emails or links, or provide any personal or account information to people you don't know," Mills said.
For more tips on how to be a savvy consumer during this outbreak, go to bbb.org. Please go to bbb.org or call 903-581-5704 24 hours a day for information on businesses throughout North America. To report fraudulent activity or unscrupulous business practices, go to BBB Scam Tracker.
About BBB: BBB is a nonprofit, business-supported organization that sets and upholds high standards for fair and honest business behavior. Most BBB services to consumers are free of charge. BBB provides objective advice, free BBB Business Profiles on more than 5.3 million companies, 11,000 charity reviews, dispute resolution services, alerts and educational information on topics affecting marketplace trust. Visit bbb.org for more information. There are over 100 local, independent BBBs across the United States, Canada, and Mexico, including BBB Serving Central East Texas, which was founded in 1985 and serves 19 counties.

BBB: Income Sources Amid Stay-at-Home Orders

Government mandates across East Texas have caused local businesses to close their doors and establish remote work procedures. While many have been able to remain operational, others result in job losses. Better Business Bureau serving Central East Texas provides consumers with resources for supplemental income opportunities and local job postings to mitigate lost income.
"Last week, the Department of Labor reported an increase of three million unemployment claims," Mechele Agbayani Mills, President and CEO of BBB Serving Central East Texas said. "This is the highest number reported since 1982 when there were 695,000 claims."
Significant job cuts have affected retail and service industries, but some are adjusting to social distancing by providing alternate work for employees such as restaurants moving servers to takeout orders. However,  If these opportunities were not available for you, here are some tips on how to start looking for remote work or other job opportunities.
Assess your skills. If you worked as a sales associate or server, consider using your customer service skills to work for a call center remotely. Consider if your previous specialty can be done remotely for another company.
Do your homework. Search for companies or businesses which are hiring in your area. If you consider companies outside of your area, make sure you perform proper research on that company, as there are many fraudulent opportunities online.
Update your resume. Be sure to include your interest in working remotely and remember to add your knowledge or experience working with web conferencing/communication tools.
Look for job postings or staff agencies. Consider staffing agencies in your area which can match your skills with a hiring organization. If using an online service, be on the lookout for fake companies. Also reach out to local grocery companies, restaurants, an essential business, or any retail establishment which may be offering delivery as a new service. Remember to do thorough research on any company you are interested in working for.
Use freelancing job sites. Some sites like Upwork provide individuals with remote work opportunities such as translating, writing, designing and more.
Start with trust. Before going to any job site or answering any ad, research the company's reputability on bbb.org. Avoid job opportunities which require you to pay upfront fees or will not conduct a face to face interview, even if it is via web conferencing software. Never provide banking or social security numbers until you have been hired for a legitimate position.
Please remember, that if you are considering working out of the home during this season to practice the safety guidelines provided by the Centers for Disease Control and Prevention (CDC) for the safety of yourself, those you love, and those you will be in contact with.
For more tips on how to be a savvy business owner, go to bbb.org/smallbusiness. To report fraudulent activity or unscrupulous business practices, call BBB at 903-581-5704 or report it via BBB ScamTracker.
ABOUT BBB®: For more than 100 years, the Better Business Bureau has been helping people find businesses, brands and charities they can trust. In 2016, people turned to BBB more than 167 million times for BBB Business Profiles on more than 5.2 million businesses and Charity Reports on 11,000 charities, all available for free at bbb.org. The Council of Better Business Bureaus is the umbrella organization for the local, independent BBBs in the United States, Canada and Mexico, as well as home to its national and international programs on dispute resolution, advertising review, and industry self-regulation. BBB serving Central East Texas opened their Tyler office in 1985 and serves 19 counties in East Texas.