April 2019 Book Reviews: A Laugh and 16-Year-Old Murder Explored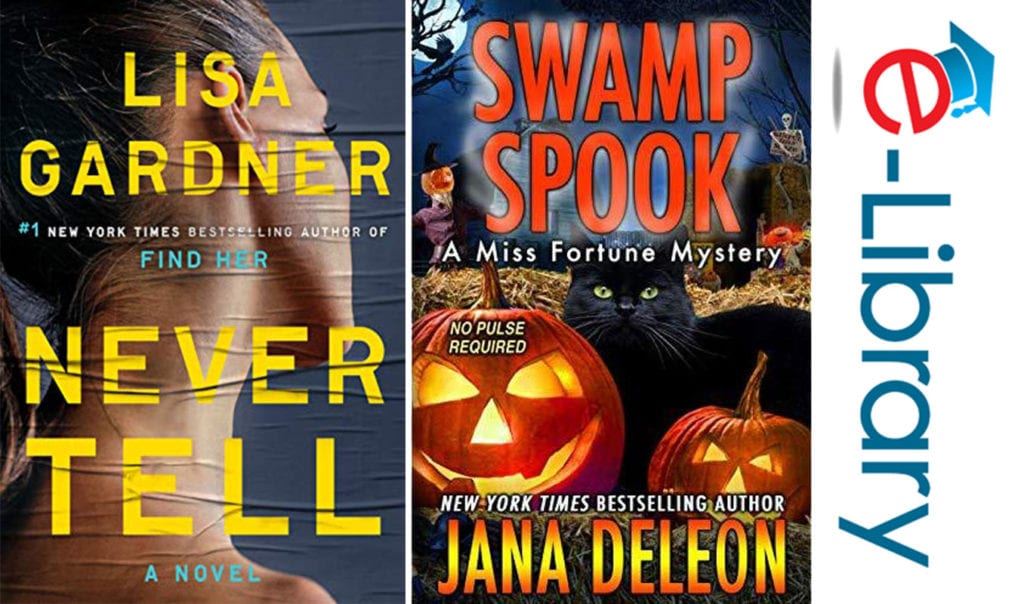 Events
April 6th (7pm): Novel Ideas "The House On Mango Street" By Sandra Cisnero – Come to the Goodman-LeGrand House and Museum for the latest Novel Ideas, and discuss the book "The House on Mango Street" by Sandra Cisneros. Refreshments are provided by the Goodman Museum. The Goodman-LeGrand Museum is located at 624 N. Broadway, Downtown Tyler. For more information contact Mary Foster, museum curator at gmuseum@tylertexas.com, call (903)531-1286, or go to parksandrec.cityoftyler.org.
April 9th (7pm): Barnes & Noble Book Club – Join to discuss the next Barnes & Noble Book Club selection, "The Island of Sea Women" by Lisa See. B&N Booksellers is located at 4916 S. Broadway, Tyler. For more info on this and other events call (903)534-3996 or go to barnesandnoble.com. This is free to attend.
To list an event, click HERE
Happy April – it's that time of year that all the flowers and trees come back to life and the dead of winter melts away into a fine yellow pollen mist. I'm always glad to see the longer days and warmer weather. Winter or spring, I read through it all and still enjoy a nice lazy afternoon with my latest coupe.
I get books via my Public Library and read them via the app Libby or OverDrive on my tablet. I also listen to Audio Books through these apps when I travel or struggle through a treadmill workout – they help to break up the time and help me focus on something else besides the task before me.
I add titles to my Loans request queue, but like most people who get books on loan for free, I never know when they will become available. This comes with good sides (they are free, and the library has thousands of books available, so there is never a shortage of available books) and bad sides (sometimes new releases take a bit to become available, and if you are reading a series of books, you may not be able to get them in order or timely).
Because of this, I never know what is going to come in and what my next book will be, but I also get a quick thrill when I see an e-mail come in saying that 'a book that I requested has been added to my Loans library.' This month, I was able to read these great books and found myself totally engrossed in both the characters and different plots.
"Never Tell" by Lisa Gardner
First, "Never Tell" is the latest in the D.D. Warren and Flora Dane series. This is a great book full of suspense and drama written in Lisa Gardner's typical "edge of seat" style. This unpredictable thriller puts D.D. Warren and Flora Dane on a shocking new case that begins with a vicious murder and gets darker from there.
From the synopsis of the book: A man is dead, shot three times in his home office. But his computer has been shot twelve times, and when the cops arrive, his pregnant wife is holding the gun. D.D. Warren arrives on the scene and recognizes the woman, Evie Carter,  from a case many years back. Evie's father was killed in a shooting that was ruled an accident. But for D.D., two coincidental murders is too many.
Flora Dane sees the murder of Conrad Carter – and her previous captor knew this man. Overcome with guilt that she never tracked him down, Flora is now determined to learn the truth of Conrad's murder. But D.D. and Flora are about to discover that in this case, the truth is a devilishly elusive thing. Layer by layer, they peel away the half-truths and outright lies, and they wonder: How many secrets can one family have?
Told by three different women who exhibit strengths to admire, this story kept me riveted to the page the entire time. D.D. Warren is a police officer who isn't afraid to allow civilians to give her a helping hand with a difficult case. Flora Dane is the survivor of a horrific period of abduction and torture who fights every day to remain a survivor, never a victim. Evie Carter has been keeping secrets from her husband, and what she finds when she arrives home after work one day means she will never have the chance to be honest with him.
This book kept my interest focused from the first page to last. The characters in this story are written to be real people, and that's sometimes a hard thing for authors to do. The information necessary to provide the solution to the crimes is revealed in natural ways so that it feels as if someone is actually finding the information in real time. The investigative forays into the dark web were fascinating to me because I have absolutely no idea how those things work.
Lisa Gardner is doing a masterful job of handling the characterization of Flora Dane. Her character could go very wrong, but Gardner hasn't let that happen. I'm already looking forward to the next book in the series.
"This is easily Gardner's most ambitious, complex tale ever, a shattering emotional journey that's utterly relentless in pacing and suspense. Tell everyone that 'Never Tell' is an early candidate for the best thriller of 2019."—Providence Journal
"Swamp Spook" by Jana DeLeon
I've read all of the Miss Fortune Mystery series. "Swamp Spook" is number 13 in the series and it does not disappoint.
This book, as well as the whole series, is a fun and energetic read. Lead characters Fortune Redding, Ida Bell, Gertie, and Carter team up to fight crime in southern Louisiana. Their antics are comical, and always a light-hearted read.
From the synopsis of the book: Sinful, Louisiana really knows how to throw a party, and it goes all out for Halloween. The week-long celebration kicks off with a maze of horror in the park that is built out of hay bales. And Fortune has the perfect assignment – the executioner. Her scene comes complete with a head block, a hatchet, and a fake body with removable head. It's the perfect setup…for a crime.
When Fortune returns from break and realizes the body in her scene is a real one and not the prop, she knows trouble is coming. Before she can shake a broomstick, Celia Arceneaux has raised an alarm, and the state police show up to take over the investigation. With Carter on the sidelines and Fortune the prime suspect, Swamp Team 3 sets out to catch a real monster.
It is incredible that this series with its far-fetched premise of an ex-CIA operative living in small-town Louisiana, partnered with colorful much older women who were spies in the Vietnam War, can remain so much fun after the twelve books that came before. DeLeon's writing talent can still make me laugh and keep me turning the pages. I find her writing quite fluffy but fun, and always a light hearted entertaining story. I read these books when I need to feel happy, and Fortune, Gertie, and Ida Bell never disappoint.
If you've read the series, in this latest installment, Fortune is "out" now as ex-CIA who had been hiding from a foreign arms dealer, using a fake identity as a librarian. She and her partners in mayhem are now running a private investigation business. The team's first real client is surprising when her deputy sheriff boyfriend quietly hires her to solve the crime. The twist is that the man had died several days before, apparently from natural causes, and his body was stolen from the morgue. Was it murder too? After this many Miss Fortune books, you know that the action will be non-stop, the laughs will be frequent, there will be slapstick, casseroles, and baked goods, and everything will come together in the end.
These are not books that will change your life or the world. But sometimes they are just what you need, and they are always diverting.
Writing humor is very difficult, but Jana Deleon makes it look easy in this series. You are going to lose your head over this fun book!
Get Your Library Card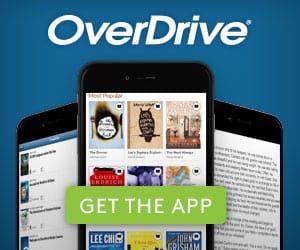 I don't know why everyone doesn't have a library card. First, it's free, and all you need to do is go online to library.cityoftyler.org/About/LibraryeCard.aspx and submit a request. You don't even have to leave your recliner! Second, the library has a wealth of resources including the obvious – books, and offers digital access to Audio Books as well as streaming video, online classes, magazines, newspapers, research databases, Heritage Quest, and so much more. After applying for an eCard, you can gain immediate access to all digital resources, thus turning your computer, tablet, and phone into an anytime, anywhere library via the TexShare Databases, all for free! You can also sync all your devices so that you can continually keep your spot anywhere you are!
Don't know how to set up your tablet or smartphone for this? The Library staff will help on the last Saturday of every month starting at 9am. They will set it all up plus show you how to work everything. For more info call (903)593-7323 or stop by the front desk at 201 S. College Ave., in Tyler.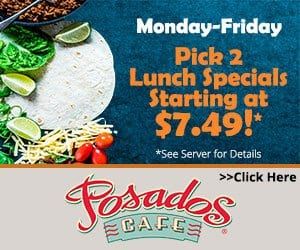 East Texas State Fair is coming to Town Sept. 20th-29th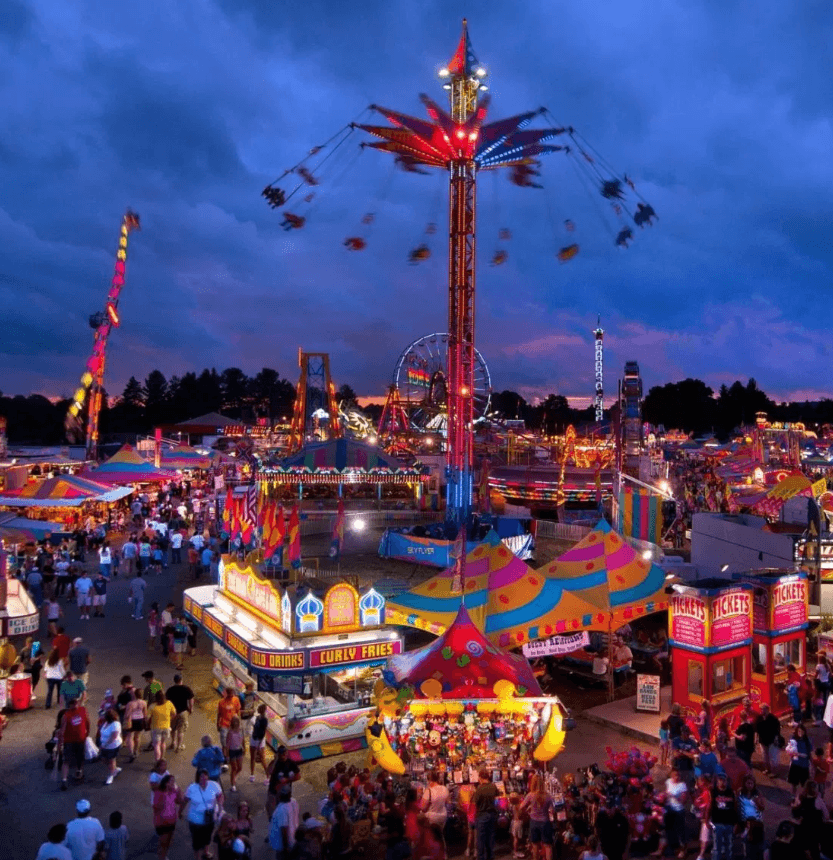 The fairgrounds explode with excitement for the 104th annual East Texas State Fair – the largest and longest-running event in East Texas. Fairgoers will experience a wide variety of attractions and shows, fantastic food, thrilling carnival rides, live music, livestock shows, animals, and so much more! 
Legendary rock icon Bret Michaels and Texas country superstar Aaron Watson are headlining the 104th annual East Texas State Fair!
Tickets are on sale now. Tickets are limited and are expected to sell out quickly. Tickets to these shows are $30 (including Fair admission) and are available online only.
You will not be able to purchase tickets at the gate for these concerts. All tickets are general admission. This is a festival-style stage with standing room only.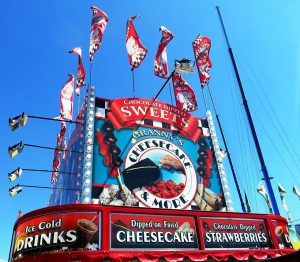 The Stonewater Roofing Stage is an all-new unique concert venue providing an extraordinary concert experience. Concertgoers will feel more connected to the artist with the help of a large catwalk extending into the crowd, large video walls, and unprecedented special effects.
In addition to The Stonewater Roofing Stage, there will be free nightly concerts on the Community Stage located in The Summit, an upbeat club atmosphere with drinks, dining, and live entertainment. Concerts on the Community Stage are FREE with fair admission and do not require a special concert ticket. 
The music schedule is:
Stonewater Roofing Stage: 
September 21st (8pm): Aaron Watson with Chris Colston*
September 28th (8pm): Bret Michaels with Ashmore*
September 29th (4pm): La Invasora Conjunto Fest featuring La Fiera de Ojinaga
Oncor Community Stage:
September 20th (9pm): Mike & The Moonpies
September 21st (9pm): Sabrina Toole
September 22nd (9pm): The Tuxedo Cats
September 23rdh (9pm): The Bluez Boyz
September 24th (9pm): Tyler Junior College Jazz Ensemble
September 25th (9pm): Darrin Morris Band
September 26th (9pm): UT Tyler Jazz Ensemble
September 27th (9pm): Holly Tucker
September 28th (9pm): Billie Jo
September 29th (3:30pm, 5pm, 6:30pm): David Beck's Tejano Weekend
September 20th-28th (12:15pm, 5pm, 6:30pm): Rock Bottom Boys
September 20th-28th (1pm, 5:45pm, 7:15pm): Duelly Noted
September 20th-28th (8pm): Kardenni
*requires a concert ticket
FAIR ADMISSION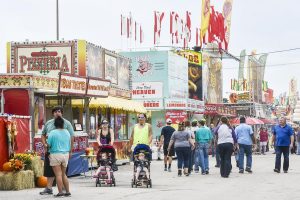 Adult (ages 12+)…………………………$10.00
Youth (ages 6-12)….……………..……..$6.00
Children (under 6)……………………….FREE

R.A.D. WRISTBANDS ($28) You can Ride All Day with the R.A.D. Wristband! Just pay one price for an unlimited number of rides! Available all day, every day! R.A.D. Wristbands can be purchased online and redeemed any one day.
Get your

  FREE Student Ticket (Mon-Wed)!
The East Texas Fairgrounds is located at 2112 W. Front St., Tyler. For more information or to buy tickets visit etstatefair.com.
Don't waste time waiting in line! Use the Express Lane! Buy tickets online and avoid the line at the ticket booth. Just use the express lane to scan your tickets and come right in!
Inside the Artist's Studio: Nic Trent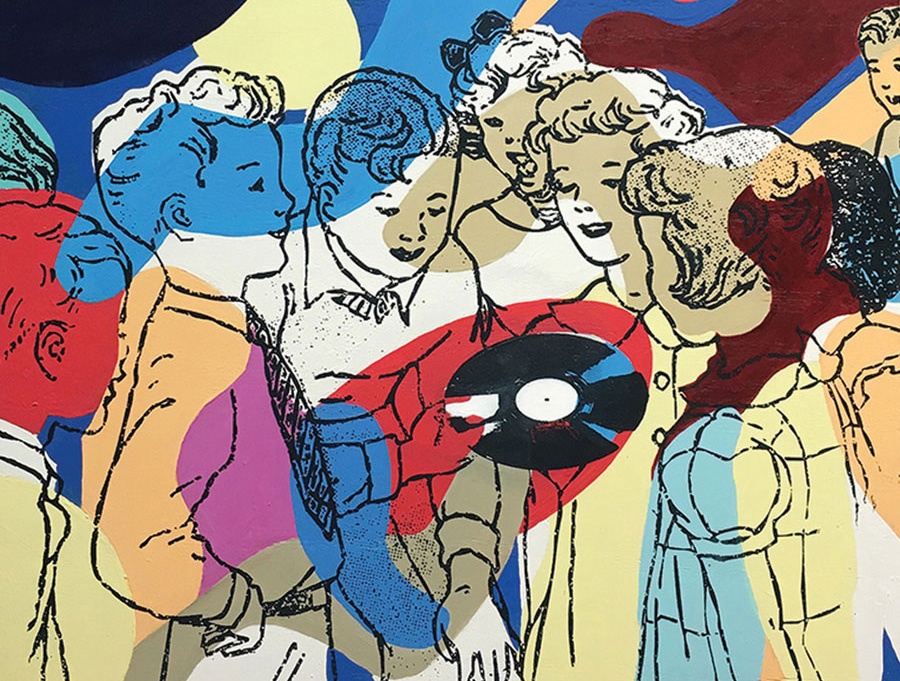 Inside the Artist's Studio:
Art is What You Can Get Away With: Nic Trent
Derrick White
"Making art is a necessary therapeutic experience. As a graphic designer at Encore Multimedia, I spend all day solving problems of how businesses can reach their target demographics. Creating art is when I can express myself and satisfy my own aesthetic instead of someone else's," states local artist Nic Trent. Nic makes colorful and sharp pop art images, typically on wood panels. His work has the unique ability to trigger both a familiar nostalgia and a captivating freshness simultaneously. The works are bright and playful in their form yet slightly subversive in content. They are eye candy and brain food. Nic explains, "Art is a powerful language. No matter the medium, it portrays and also influences the culture and ideas of those who experience it, even if only subconsciously."
Nic Trent recounts his journey to becoming an artist: "I was an awkward kid who constantly doodled and had no idea what I wanted to do with my future. I would draw on school papers, church bulletins, or whatever was in front of me. It was an older woman in church who encouraged me to pursue a career using my creativity. She saw me drawing during church service and suggested I check out a nearby technical school for an art related program called graphic design. It seemed like a decent way to make a living as an artist so I attended Oklahoma State University Institute of Technology for graphic design without really knowing what graphic design was. However, design school was an invaluable experience where I learned how to create aesthetically while expressing ideas."
"Some of the best things I learned were from my peers. I befriended two graffiti writers from Tulsa, Darshan Phillips and Aaron Whisner, who made gallery art. They built their own surfaces out of wood because it is cheap and designed their compositions on computers. This is the same process I still use today." He continues, "My first art show was when a friend hosted an event in his loft and told me I was going to be one of the artists. I had never made any art before, but he already put my name on the flyer, so I had to. The experience was terrifying but also exhilarating. Afterwards, I was officially addicted to art."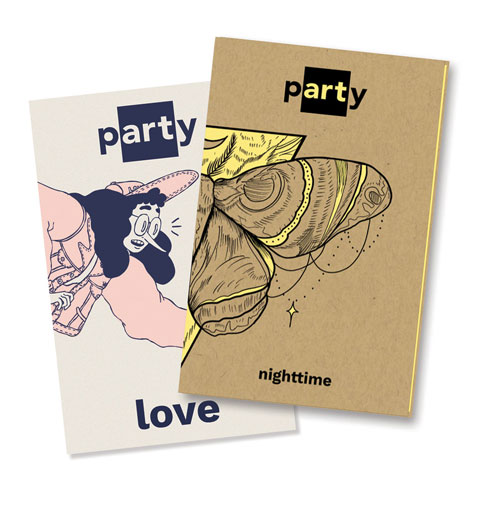 Nic Trent explains, "I'm excited to see interactive and digital media have more of a presence in local galleries. The Longview Museum of Fine Arts currently has an exhibit by Liz Hickok where you can hold an iPad up to the art and watch the art being created right in front of you. I can't wait to see more video screens made available by local galleries for artists to utilize." Writer's note: Intimate Immensity with Liz Hickok is on view until September 21st. With glowing colors and shifts in scale, Hickok's work calls into question what is real and what is imagined. She uses ephemeral materials such as liquid crystal solutions and constructs colorful, glowing architectural sculptures changing over time, morphing into fantastical worlds. She documents her processes with photography and video to catch fleeting moments in the continuously evolving scenes. 
Nic Trent is also inspired and influenced by artists like Andy Warhol (pop art's leading figure, painter, printmaker, director). Nic states, "Andy Warhol challenged the art world club. Warhol's art paved the way for new voices of expression from Jean-Michel Basquiat (a graffiti/urban art sensation) and Keith Haring (pop art and graffiti artist) to Barbara Kruger (seditious conceptual artist) and innumerable other artists. Warhol also started as a graphic artist which, to me, makes it seem like the modern everyday man can achieve artistic success." "Art is what you can get away with." – Andy Warhol.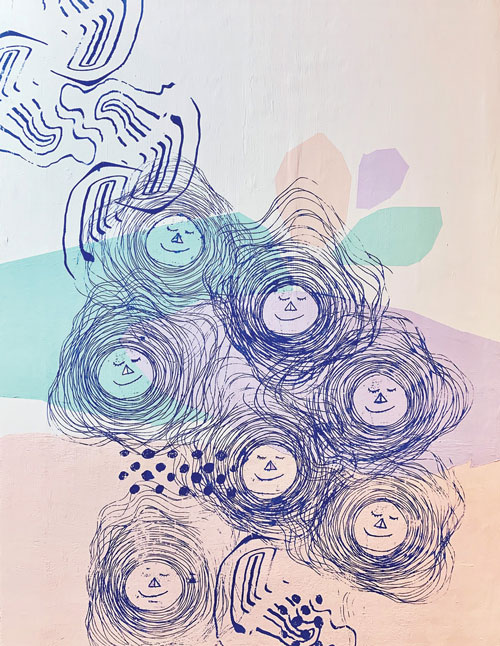 Nic has been around the local art scene for some time. I encountered his work in pop-up shows a decade ago. There have been previous attempts to get the regional art scene up and running at full force, but there is something different happening now not found in the efforts of the past, a new sense of collaboration and commitment. "One of my favorite things about art is community. I love trading work with other artists and learning about their processes. This is the reason why local illustrator, Jasey Beddingfield, and I created ArtParty (artpartytx.com). ArtParty is a hand-made zine (self-published mini-magazine), featuring East Texas artists. We do our best to make the zine a nicely crafted collectible by creating a limited number of 60, choosing nice paper, and screen-printing the covers," explains Trent. He adds, "ArtParty gives local artists an opportunity to get their work out in a different way. Our latest issue featured a 16-year-old's work alongside a well-known tattoo artist with thousands of followers and I love that. My favorite thing about this project is it might bring someone's work to a whole new audience."  
Nic states, "I feel lucky to be included in one of the recent shows organized by the local art collective, etxcreatives. The quality of work in the exhibits they organize is extremely impressive. I had no idea this caliber of art existed here in East Texas and I can't wait to see what they do in the future. They are raising the bar for the quality of work in our area." 
Speaking of raising quality, Nic advises, "Presentation is everything. There are so many great local artists who could do a much better job of presenting their work. I hope the recent uptick in the local art community will challenge more artists to learn from each other and step up their game. The biggest faux pas I see is really incredible work on paper with a cheap frame or no frame at all. Investing time in building a frame or buying a gallery style frame will transcend the art to a new level." 
Trent concludes, "There are plenty of opportunities for artists to get involved locally, but I'm not so sure about the supporters. For all the people reading this who drive to Dallas to buy art or even worse, shop at big box stores and behemoth hobby shops, please support your local artists. Just think about how much better a conversation piece an artwork by a local artist could be. It seems to be a rare individual who realizes the contribution they are making by supporting the local art community." 

Bored? Find something FUN to do…download our App!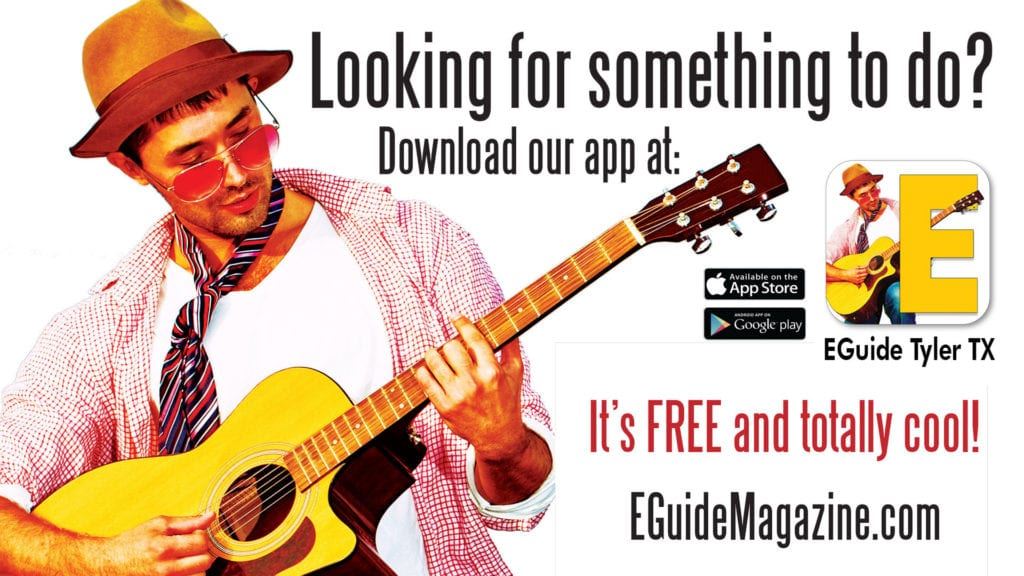 Looking for something to do?
Want to know who is playing live music around town?
See what is going on Downtown?
What is "EGuide Tyler TX"?
"EGuide Tyler TX" is a FREE events app from EGuideMagazine.com, the #1 entertainment guide for Tyler, Texas and the northeast Texas region.
What can "EGuide Tyler TX" do for me?
With "EGuide Tyler TX" you can:
Find new places to eat and drink.
Get info about the best local live music going on daily
See what is going on today, this weekend, or next month
Find festivals, theatre, art, concerts and tons more
Enter to win fabulous weekly giveaways
The easy-to-use menu helps you find out what to do this weekend
…all at your fingertips….and it is FREE!
Download our free app "EGuide Tyler TX" here: