Events
April 6th (7pm): Novel Ideas "The House On Mango Street" By Sandra Cisnero – Come to the Goodman-LeGrand House and Museum for the latest Novel Ideas, and discuss the book "The House on Mango Street" by Sandra Cisneros. Refreshments are provided by the Goodman Museum. The Goodman-LeGrand Museum is located at 624 N. Broadway, Downtown Tyler. For more information contact Mary Foster, museum curator at gmuseum@tylertexas.com, call (903)531-1286, or go to parksandrec.cityoftyler.org.
April 9th (7pm): Barnes & Noble Book Club – Join to discuss the next Barnes & Noble Book Club selection, "The Island of Sea Women" by Lisa See. B&N Booksellers is located at 4916 S. Broadway, Tyler. For more info on this and other events call (903)534-3996 or go to barnesandnoble.com. This is free to attend.
To list an event, click HERE
Happy April – it's that time of year that all the flowers and trees come back to life and the dead of winter melts away into a fine yellow pollen mist. I'm always glad to see the longer days and warmer weather. Winter or spring, I read through it all and still enjoy a nice lazy afternoon with my latest coupe.
I get books via my Public Library and read them via the app Libby or OverDrive on my tablet. I also listen to Audio Books through these apps when I travel or struggle through a treadmill workout – they help to break up the time and help me focus on something else besides the task before me.
I add titles to my Loans request queue, but like most people who get books on loan for free, I never know when they will become available. This comes with good sides (they are free, and the library has thousands of books available, so there is never a shortage of available books) and bad sides (sometimes new releases take a bit to become available, and if you are reading a series of books, you may not be able to get them in order or timely).
Because of this, I never know what is going to come in and what my next book will be, but I also get a quick thrill when I see an e-mail come in saying that 'a book that I requested has been added to my Loans library.' This month, I was able to read these great books and found myself totally engrossed in both the characters and different plots.
"Never Tell" by Lisa Gardner
First, "Never Tell" is the latest in the D.D. Warren and Flora Dane series. This is a great book full of suspense and drama written in Lisa Gardner's typical "edge of seat" style. This unpredictable thriller puts D.D. Warren and Flora Dane on a shocking new case that begins with a vicious murder and gets darker from there.
From the synopsis of the book: A man is dead, shot three times in his home office. But his computer has been shot twelve times, and when the cops arrive, his pregnant wife is holding the gun. D.D. Warren arrives on the scene and recognizes the woman, Evie Carter,  from a case many years back. Evie's father was killed in a shooting that was ruled an accident. But for D.D., two coincidental murders is too many.
Flora Dane sees the murder of Conrad Carter – and her previous captor knew this man. Overcome with guilt that she never tracked him down, Flora is now determined to learn the truth of Conrad's murder. But D.D. and Flora are about to discover that in this case, the truth is a devilishly elusive thing. Layer by layer, they peel away the half-truths and outright lies, and they wonder: How many secrets can one family have?
Told by three different women who exhibit strengths to admire, this story kept me riveted to the page the entire time. D.D. Warren is a police officer who isn't afraid to allow civilians to give her a helping hand with a difficult case. Flora Dane is the survivor of a horrific period of abduction and torture who fights every day to remain a survivor, never a victim. Evie Carter has been keeping secrets from her husband, and what she finds when she arrives home after work one day means she will never have the chance to be honest with him.
This book kept my interest focused from the first page to last. The characters in this story are written to be real people, and that's sometimes a hard thing for authors to do. The information necessary to provide the solution to the crimes is revealed in natural ways so that it feels as if someone is actually finding the information in real time. The investigative forays into the dark web were fascinating to me because I have absolutely no idea how those things work.
Lisa Gardner is doing a masterful job of handling the characterization of Flora Dane. Her character could go very wrong, but Gardner hasn't let that happen. I'm already looking forward to the next book in the series.
"This is easily Gardner's most ambitious, complex tale ever, a shattering emotional journey that's utterly relentless in pacing and suspense. Tell everyone that 'Never Tell' is an early candidate for the best thriller of 2019."—Providence Journal
"Swamp Spook" by Jana DeLeon
I've read all of the Miss Fortune Mystery series. "Swamp Spook" is number 13 in the series and it does not disappoint.
This book, as well as the whole series, is a fun and energetic read. Lead characters Fortune Redding, Ida Bell, Gertie, and Carter team up to fight crime in southern Louisiana. Their antics are comical, and always a light-hearted read.
From the synopsis of the book: Sinful, Louisiana really knows how to throw a party, and it goes all out for Halloween. The week-long celebration kicks off with a maze of horror in the park that is built out of hay bales. And Fortune has the perfect assignment – the executioner. Her scene comes complete with a head block, a hatchet, and a fake body with removable head. It's the perfect setup…for a crime.
When Fortune returns from break and realizes the body in her scene is a real one and not the prop, she knows trouble is coming. Before she can shake a broomstick, Celia Arceneaux has raised an alarm, and the state police show up to take over the investigation. With Carter on the sidelines and Fortune the prime suspect, Swamp Team 3 sets out to catch a real monster.
It is incredible that this series with its far-fetched premise of an ex-CIA operative living in small-town Louisiana, partnered with colorful much older women who were spies in the Vietnam War, can remain so much fun after the twelve books that came before. DeLeon's writing talent can still make me laugh and keep me turning the pages. I find her writing quite fluffy but fun, and always a light hearted entertaining story. I read these books when I need to feel happy, and Fortune, Gertie, and Ida Bell never disappoint.
If you've read the series, in this latest installment, Fortune is "out" now as ex-CIA who had been hiding from a foreign arms dealer, using a fake identity as a librarian. She and her partners in mayhem are now running a private investigation business. The team's first real client is surprising when her deputy sheriff boyfriend quietly hires her to solve the crime. The twist is that the man had died several days before, apparently from natural causes, and his body was stolen from the morgue. Was it murder too? After this many Miss Fortune books, you know that the action will be non-stop, the laughs will be frequent, there will be slapstick, casseroles, and baked goods, and everything will come together in the end.
These are not books that will change your life or the world. But sometimes they are just what you need, and they are always diverting.
Writing humor is very difficult, but Jana Deleon makes it look easy in this series. You are going to lose your head over this fun book!
Get Your Library Card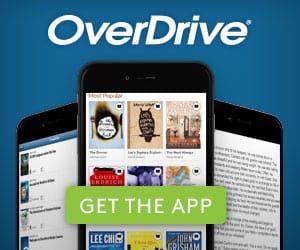 I don't know why everyone doesn't have a library card. First, it's free, and all you need to do is go online to library.cityoftyler.org/About/LibraryeCard.aspx and submit a request. You don't even have to leave your recliner! Second, the library has a wealth of resources including the obvious – books, and offers digital access to Audio Books as well as streaming video, online classes, magazines, newspapers, research databases, Heritage Quest, and so much more. After applying for an eCard, you can gain immediate access to all digital resources, thus turning your computer, tablet, and phone into an anytime, anywhere library via the TexShare Databases, all for free! You can also sync all your devices so that you can continually keep your spot anywhere you are!
Don't know how to set up your tablet or smartphone for this? The Library staff will help on the last Saturday of every month starting at 9am. They will set it all up plus show you how to work everything. For more info call (903)593-7323 or stop by the front desk at 201 S. College Ave., in Tyler.