At Cowan Center: Dan Rather March 19th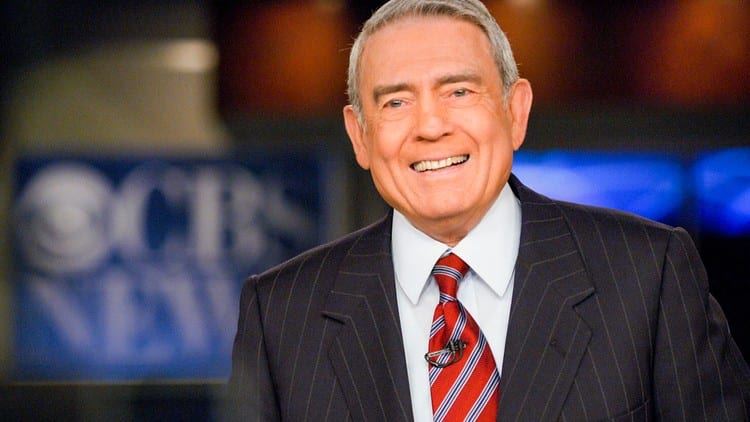 Upcoming this month is an exciting lineup of shows!
The Cowan Center is located at 3900 University Blvd. on the UT Tyler campus. Tickets are available at the box office by calling (903)566-7424 or go to cowancenter.org. 
March 16th (7pm): The Chieftains with Paddy Moloney – Irish luck must be on our side because the band most recognized for reinventing traditional Irish music on a contemporary and international scale will be on the Cowan Center stage on St. Patrick's Day eve! Six-time Grammy® winners The Chieftains have been making music together for over 50 years. Their ability to transcend musical boundaries has notably hailed them as one of the most renowned and revered musical groups to this day. And after years of making some of the most beautiful music in the world, they remain as fresh and relevant as when they first began. The band Switchback, known for playing American roots and Celtic soul, will return to the Cowan Center to open for The Chieftains! Tickets are on sale now for $52-$77.
March 19th (7:30pm): Dan Rather – Those who hear Dan Rather speak often say that he is one of the most extraordinary communicators of our time. With more than 60 years spent chronicling our world and nation, few can match the authority, experience, and perspective that the famed newsman brings to almost any subject. With a career that began in radio and is currently shaping news coverage in social media and beyond, Dan Rather has earned his place as one of the world's most influential and respected journalists. During 44 years at CBS, including 24 years as anchor of the "CBS Evening News," he interviewed every president since Eisenhower and personally covered history-making events. He is the recipient of virtually every honor in broadcast journalism, including numerous Emmy® Awards, several Peabody Awards and the 2012 Edward R. Murrow Lifetime Achievement Award. Tickets are on sale now for $27-$57.
March 30th (7:30pm): New York Philharmonic String Quartet – To commemorate the 175th anniversary of the New York Philharmonic, this phenomenal string quartet made its much-anticipated debut in Lincoln Center in March 2017. The members of the acclaimed ensemble, all multiple prize winners, are Concertmaster Frank Huang, Principal Associate Concertmaster Sheryl Staples, Principal Viola Cynthia Phelps, and Principal Cello Carter Brey. Their concert program for their evening in Tyler includes pieces by Haydn, Shostakovich, and Brahms. Expect an evening of magnificent music with the New York Philharmonic String Quartet! Public sales start March 4th. Tickets are $32-$47.
April 9th (7:30pm): "Finding Neverland" – A breathtaking smash, based on the critically-acclaimed Academy Award-® winning film, "Finding Neverland" tells the incredible story behind one of the world's most beloved characters: Peter Pan. Playwright J.M. Barrie struggles to find inspiration until he meets four young brothers and their beautiful widowed mother. Spellbound by the boys' enchanting make-believe adventures, he sets out to write a play that will astound London theatergoers. With a little bit of pixie dust and a lot of faith, Barrie leaves his old world behind for Neverland. The magic of Barrie's classic tale springs spectacularly to life in this heartwarming theatrical event. Public sales start March 4th. Tickets are $37-$77.