Avoiding Covid-19 Related Scams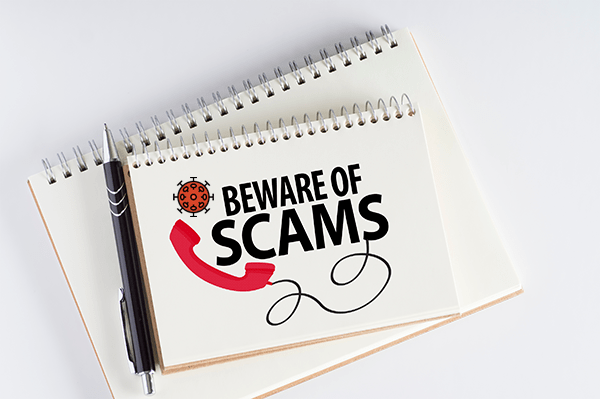 By BBB Serving Central East Texas, BBB.org Start With Trust®
As consumers and businesses adapt to extended stay-at-home orders, scammers likewise adjust their tactics to take advantage. And as April is National Secure Your Identity month, Better Business Bureau serving Central East Texas (BBB) warns consumers about an increasing number of Covid-19 related scams aimed at compromising personally identifiable and account information.
Many of these are old scams tailored to fit Covid-19. Since the outbreak, BBB Scam Tracker has received 357 scams filed with reported losses of $46,861.
"Times of uncertainty are ideal times for scammers to prey on fear," Mechele Agbayani Mills, President and CEO of BBB Serving Central East Texas said. "The bottom-line is don't respond to a text, email or phone call from a sender that is unfamiliar, even if it looks official or from a respected agency or official."
BBB advises consumers to be on the lookout for the following Covid-19 related scams:
Employment Scams. Many in the East Texas area were laid off or furloughed recently and may be looking for work online in the wake of coronavirus shutdowns. Fraudsters find ways to take advantage of this by posting phony work-from-home jobs promising remote work with good pay and no interview required. These cons often use real company names and can be very convincing. The common thread with bogus employment scams is that they will require you to pay upfront for training, equipment, or they will "overpay" you and ask you to wire back the difference.
Phony Cures and Fake Masks. BBB Scam Tracker has received numerous reports of people receiving emails and messages claiming that, for a price, they can buy products the government is supposedly keeping secret – ways to prevent or cure coronavirus. Medical experts are working hard to find a coronavirus vaccine, but none currently exists.
Economic Impact Payment (Stimulus Check) Scams. As soon as stimulus packages were announced and approved, scammers quickly got to work sending out fake economic impact checks and asking consumers to pay fees to get their money earlier than what was promised. These claims are false and open consumers to the risk of identity theft and outright theft of the funds in their bank account.
Phishing Scams. Several people are now working from home and con artists have stepped up their phishing scams. They may claim to be from an official department of the employer to offer IT support or claim the company-issued computer has a virus. They may use scare tactics, stating the computer will crash if you don't act immediately, all in an attempt to gain access to your computer remotely or to your personal or company's information.
Government Impersonation. Another common phishing scam brought on by the coronavirus pandemic is fake emails and text messages claiming the government needs you to take an "online coronavirus test" by clicking a link they provide. No such test currently exists but if you click on the link, scammers can download malware onto your computer and gain access to your sensitive personal information.
Mandatory Testing. BBB has received reports from seniors reporting that they are receiving text messages from scammers posing as the U.S. Department of Health, about taking a mandatory online COVID-19 test in order to receive the recently approved stimulus payment. Others are receiving emails stating they qualify for a payment and to click on a link to claim a check.
"Never make uneducated decisions, click on links in unsolicited emails or links, or provide any personal or account information to people you don't know," Mills said.
For more tips on how to be a savvy consumer during this outbreak, go to bbb.org. Please go to bbb.org or call 903-581-5704 24 hours a day for information on businesses throughout North America. To report fraudulent activity or unscrupulous business practices, go to BBB Scam Tracker.
About BBB: BBB is a nonprofit, business-supported organization that sets and upholds high standards for fair and honest business behavior. Most BBB services to consumers are free of charge. BBB provides objective advice, free BBB Business Profiles on more than 5.3 million companies, 11,000 charity reviews, dispute resolution services, alerts and educational information on topics affecting marketplace trust. Visit bbb.org for more information. There are over 100 local, independent BBBs across the United States, Canada, and Mexico, including BBB Serving Central East Texas, which was founded in 1985 and serves 19 counties.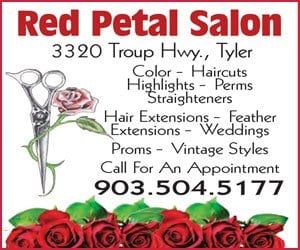 Kilgore: A Daytrip Worth the Drive, Events and More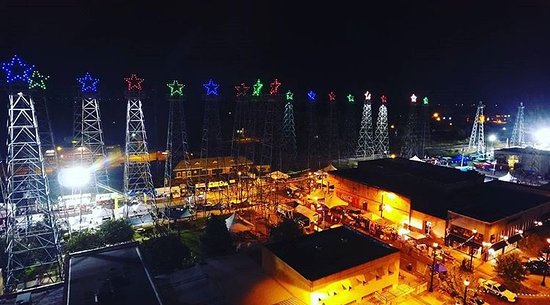 For more events, check out EGuideMagazine.com 's entire


---
There's a lot going on in this historic town. Check out these events:

Edom & Ben Wheeler: There's A Lot Going on in these Small Towns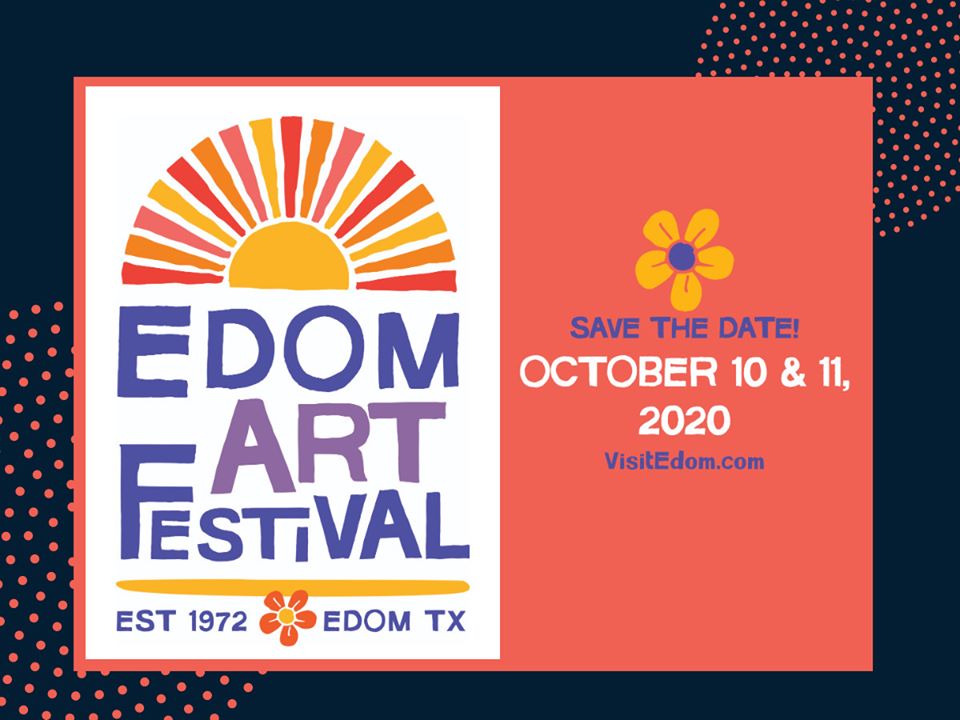 For more events, check out EGuideMagazine.com 's entire


Welcome to Edom & Ben Wheeler!
The Edom Area Chamber of Commerce is composed of a variety of businesses and individuals living in Edom and the surrounding area, who have a shared goal to further the interests of businesses and are willing to invest their time in community development programs – working together to improve the economic, civic, and cultural wellbeing of the Edom area. Located just 80 miles east of Dallas, Edom offers visitors a delightful place to spend a weekend or a lifetime. With the benefits of a small-town feel, and the close proximity to big town benefits in Tyler and Canton, Edom is a great place to start a business, raise a family or simply visit.
Edom is a jewel in the heart of East Texas and hosts artists studios, shops, festivals and events, cafes, gardens, blueberry picking, performance halls, and rental cabins. More info is at www.visitedom.com.
Ben Wheeler is located just a few miles down the road from Edom and continues the artsy feel and vibe. Officially sanctioned as the Feral Hog Capital of Texas and Voted one of the "Coolest Small Towns in Texas" by Texas Highways Magazine, Ben Wheeler is a gem for a fun day of shopping, eating and exploring.
Ben Wheeler hosts a variety of artisans, musicians, dining, shopping and festivals. You can even get married at the Harmony Garden Wedding Chapel nestled in the heart of downtown or bring the kids out to enjoy a day at our unique and historic Children's Library.
There's a lot going on in these funky cool towns. Check out these events:
Laugh Out Loud: Card 53 Comedy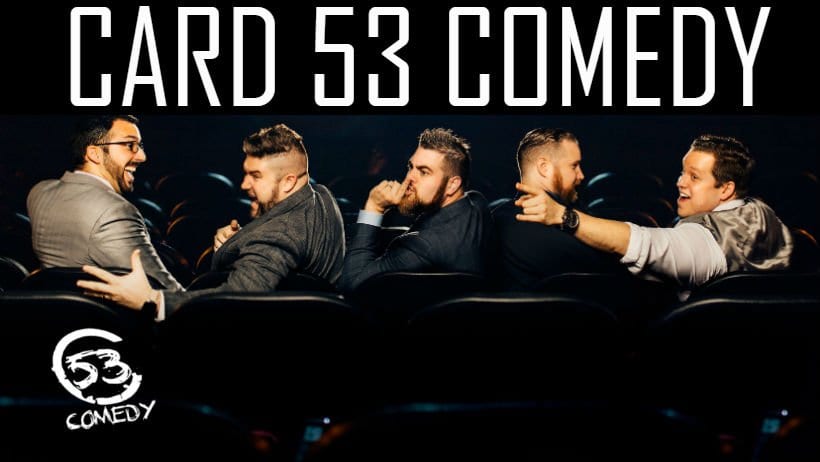 By Johnny Griffith
These guys are kidding around, seriously. The word is getting out about the fact that Tyler has a growing comedy scene. One of the hot spots in that community is Card 53 Comedy, an improv ensemble who specialize in random acts of hilarity on and off stage.
From stand-alone events, to corporate gatherings and educational events, the players in Card 53 are versatile, talented, and just plain ole' funny. Co-founder Jamey Whitley was gracious enough to sit down with me and give us some more insight into this stacked deck of funny.
Johnny: In your own words, what is Card 53?
Jamey: The name Card 53 basically represents the 53rd card in a deck of cards…. yes, the instructions. No, I'm kidding. It is the Joker.
Johnny: When did you first sense you had a talent for making people laugh?
Jamey: I think I've always enjoyed making people laugh. Whether it was a kid trying to hide my insecurities or in the moments when I could make people laugh to kill a depressed feeling I had. Comedy is rough. "There is no gap between comedy and tragedy" – William Shakespeare
Johnny: Were you known as "the funny guy" in school?
Jamey: I don't think so. My dad was a band director, and I knew I would be in trouble at home if I was the class clown.
Johnny: How did the idea of Card 53 begin to take shape?
Jamey: Aaron Smith and I met one day in an acting class at The University of Texas at Tyler (UTT). UTT had just disbanded their Theatre program but still offered a Theatre Minor. We both decided to start a theatre student organization called 'Patriot Act.'
We didn't have a budget so Aaron mentioned we should try improv. We checked out a Dallas Improv Show and then signed up for classes and started putting on our own shows. We decided to just create our own opportunity.
Johnny: Can you explain, for those of us who may not know, the main difference between more traditional stand-up routines you'll see on cable or on a streaming service and the Improv that Card 53 is doing?
Jamey: Card 53 isn't stand up at all. Stand up comedy is written and rehearsed. Improv Comedy is totally different. It's more like watching theatrical scenes without a script. In Improv everything is completely made up on the spot based off audience suggestions.
If you've seen "Whose Line Is It Anyway" on TV this is the most known example of Improv Comedy.
Johnny: Who makes up the current cast of Card 53?
Jamey: Myself and Aaron "Smitty" Smith are the co-founders. We also have RJ Norman who was on "American Idol" and made it to the Hollywood round. Then there is Brad Johnson, who has the hottest Dad bod in Tyler (he's also available, by the way).
Erfan Vafaie joined and made us more culturally diverse, while also a lot more intelligent. Erfan is an Iranian Canadian who works as an Entomologist for Texas A&M during the day.
Austin Day slings pizza's out of the oven at Roast Social Kitchen by day and tickles the keys of his piano as our musical director. We also have Charles Praytor, a Music Professor at Tyler Junior College, who sits in from time to time.
Johnny: How do you go about adding more members? Open auditions or just a general knowledge of who's in the craft and has the right set of skills for the troupe?
Jamey: Currently, we're not looking to add anyone new but hopefully, we can book more consistent shows in the future and have a problem on our hands where we need to add new talent. For anyone wanting to join, it's good to have some previous improv training from Four Day Weekend, Stomping Ground Comedy, Dallas Comedy House (all three in Dallas) or one of the nationally world-renowned programs such as Second City, iO, or Upright Citizens Brigade.
Johnny: About how many dates does Card 53 perform a year?
Jamey: It varies. We get hired to perform for a lot of private shows in addition to performing at Liberty Hall in Tyler. Last year, we performed for Robert E. Lee High School's Faculty Christmas Party, the Whitehouse Chamber of Commerce banquet, UT Tyler's New Faculty Orientation, and even the Wills Point Middle School Faculty Christmas Party.
Johnny: Does Card 53 try to perform as a complete group or do you sometimes go out in different variations?
Jamey: We're a total package. We're not like members of the Avengers, although we have our own individual talents, we work best when we work together. Plus, we're all best friends so it's more fun when we're doing this together.
Johnny: What's on the horizon for 2018 with the cast?
Jamey: Smitty is a new dad, so that's pretty amazing. We love adding to our Card 53 family. We're all about adding to our show to create the best overall experience possible for our audience, so look for even more production quality in our shows.
Johnny: What experience are you hoping people coming to a Card 53 show will walk away with if they're a first timer?
Jamey: We realize it's expensive to have a night out on the town and we want everyone to feel like they're in a bigger city when they come to our shows.
It's not just for Tyler, it's for all of East Texas.
Card 53 Comedy can be found at Facebook.com/CARD53 and card53.com.