Inside the Artist's Studio: Arbor Castle Birdhouses
Written and Photographed By A. C. Slaughter
Captivating…when you first see an Arbor Castle Birdhouse the Harry Potter theme starts to play somewhere over your head and fireflies appear in your peripheral as you slowly walk towards these marvelous creations, timid and curious, excited like it is Christmas morning.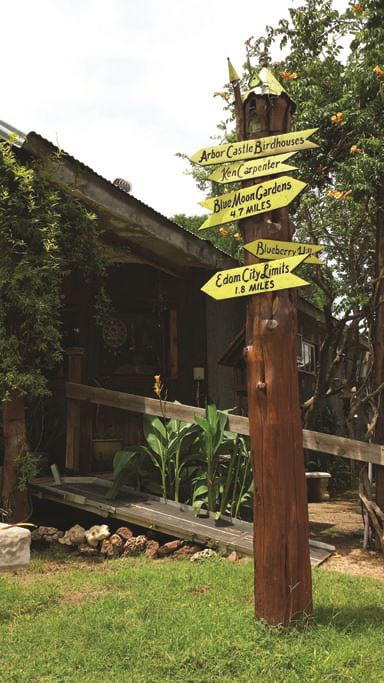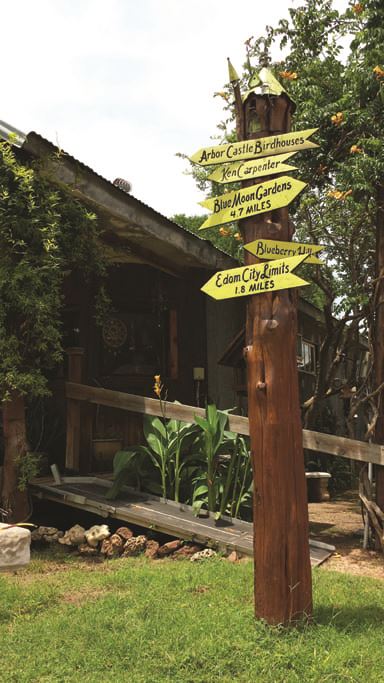 Majestic and quirky, these fun columns of earth capture your attention and keep you intrigued, wanting for more. Arbor Castle creations surprise each visitor with their perfect design and perfectly intended whimsy. A statue, an art piece, a birdhouse, a place where fairies sleep for the night – as soon as you see them you will want one to be a part of your life.
Joseph and Bobby Hopps, a father and son duo, are the men behind Arbor Castle Birdhouses. Joseph began making Arbor Castle birdhouses fifteen years ago and when you ask him why he makes birdhouses he replies, "Well, I enjoy birds for one thing. Oh and I like to eat." Earning a living making birdhouses comes as natural to these gents as putting on shoes. Joseph said he was making birdhouses for a competition when he came across this particular idea. He won the competition with this style of house and people really seemed to like them, so he continued. Joseph has been making Arbor Castle houses since 1999.
Son Bobby says he has been hanging around the shop since he was a young lad. "I'd sneak in there any chance I'd get." Watching how things are made is a wise way to inherit a trait. Bobby has been helping with Arbor Castle since 2005. Now the father-son duo creates together, making Arbor Castle a family affair. Each house is hollowed from a single cedar log. I asked if they hire Paul Bunyan to hollow out the stump but they said no, it is done mechanically by a specialized machine. Joseph's brother lives here in East Texas. "My brother is instrumental in making all this happen. He is a bit of a mechanical genius and he developed all of the tools to hollow these logs." Once hollowed out, the trunks are treated, sanded and prepared for any internal additions. Some of the houses are purely aesthetic in that they do not function as an outside birdhouse. They are meant for your buffet table, a corner pedestal or as the center piece for your autumn table. The decorative houses are equipped with LED lights that are specially made to be near natural materials. They do not over heat, making them safe to light up inside the cedar and therefore safe to have in your home.
On the outside, the functional houses look exactly like the decorative ones. Each piece has a roof and a set of stairs, both copper. The staircases wrap up around the outside of the dwellings and decorative leaves, also made of copper, help beautify the logs. Every piece of copper has a decorative patina. The patina on the copper is individual to each piece. Methods for attaining the patina include a combination of fire, water and time making each piece unique. The copper on the houses will change colors over time giving you a unique experience for years to come.
Joseph and Bobby leave as much of the cedar alone as possible when making the houses. In fact, Red Heart Cedar is one of the reasons Joseph ended up back in East Texas. Dried for a year and a half, the logs are kept at an undisclosed location waiting for the moisture content to go down. This helps the logs remain sturdy so they won't break or crack. Knots are left in the wood and become part of the charm.
The pieces are then treated; the cracks are filled with expansion glue and then covered with a strip of copper to make it pretty. Other metals have been used but over time the Hopps have realized that copper is the only way to go. Each birdhouse is now made from only Red Heart Cedar and copper. No other metals or woods are currently used.
Everything from the doors, the hinges, the locks, the leaves, the stairs, everything is handmade. These gentlemen come from a long line of handymen and would have it no other way. "My father has always been an artist," says Bobby. "When I was little he painted, abstract painted. My grandfather made church furniture for a living. If you've ever been in any of the churches, you don't see hammer marks, no screws and stuff -it looks beautiful where you can close your eyes, touch it and think, oh yeah that's high quality. Also, my uncle is a master woodsman." You can see the family traits in the workmanship. The birdhouses are exquisite – handmade with years of love. I am told that over 100 steps are involved in the most basic piece and you can see it. How much time does it take to make one? There is only a smile from father Joseph when I asked. My guess is that labor is not clocked as you can't quantify genius.
To add to the charm of the houses, the building where they are located is over 100 years old. Located in Edom, Texas, population 400, the building is a reminiscent of the old days when men sat outside on rockers in the evenings and life moved at the speed of crickets. When you see Edom, you get a sense of history. Arbor Castle helps keep that nostalgia flowing. For those of you who haven't been there, Edom has a collection of artists all working right there together: potters, jewelers, painters and of course, master woodsmen. Having all this talent in one quaint place makes the trip to Edom all the more worth it.
Shown all over the United States, the duo behind Arbor Castle loves traveling and meeting people who also make fun things. Some of these fun items are on display in their store. The next time you are out towards Edom take a minute and pop into Arbor Castle for a quick glance into the playful world of Joseph and Bobby Hopps and if you are one of the lucky ones, perhaps one of these fine houses will find its way into your home.
Check out Arbor Castle at www.arborcastlebirdhouses.com and see for yourself the magic and mystery behind these wonderful creations. You can find them at the intersection of FM 279 and FM 314 S in downtown Edom, Texas. Also look for them on Facebook.
Take a day trip out to Edom, it's only 20 minutes west of Tyler, and share with your family a family business, a family of artists and support your local artisans as they support you.
Until next time, East Texas, stay classy and MAKE ART.

For the Love of Art: Art Events, Classes & Exhibits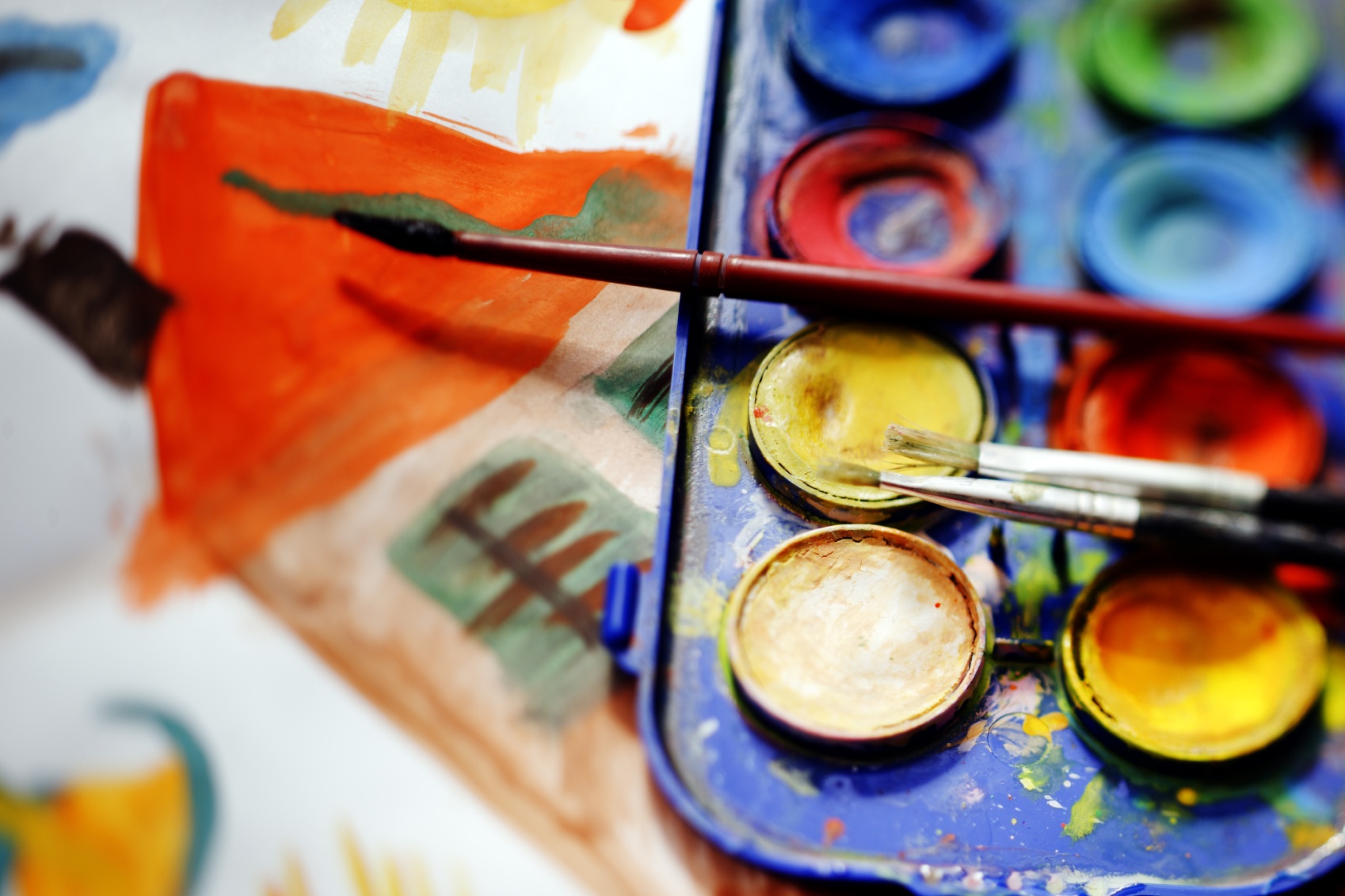 Discover your inner artist by taking a fun class ! These are for all ages and all experience levels!
For more events, check out EGuideMagazine.com 's entire

Tyler Museum of Art: "Floating Life: Mississippi River"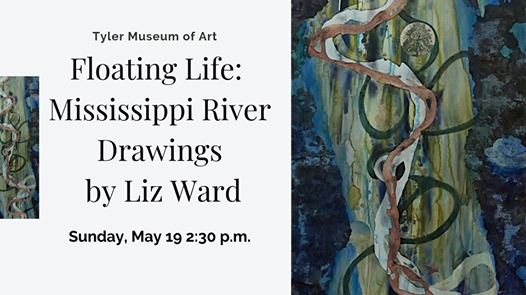 The Tyler Museum of Art (TMA) is located at 1300 S. Mahon Ave. on the Tyler Junior College main campus. Regular TMA hours are 10am-5pm Tuesday-Saturday, and 1-5pm Sunday. The Museum is closed Mondays. For more info call the museum at (903)595-1001, tylermuseum.org, or email info@tylermuseum.org.
TMA Plots New Course with "Floating Life: Mississippi River Drawings by Liz Ward," Through August 25th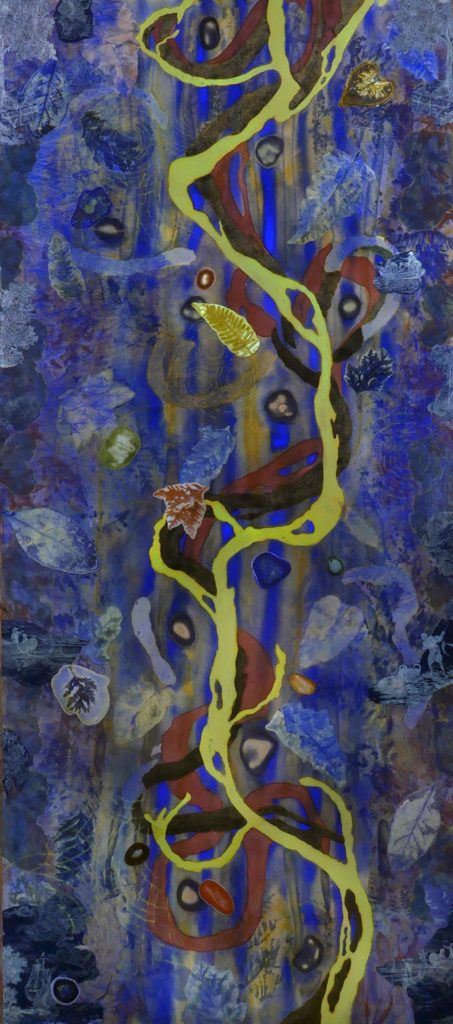 The Tyler Museum of Art explores the mystique of the South as seen through the eyes of a Texas talent with its next major exhibition, "Floating Life: Mississippi River Drawings by Liz Ward." The show continues through August 25th in the TMA's North Gallery.
Organized by the TMA and curated by Caleb Bell, "Floating Life" is the first large-scale museum exhibition of Mississippi River works by Ward, a San Antonio artist and professor of art and art history at Trinity University, whose work largely is informed by natural history and the environmental crisis.
The exhibition spotlights pieces from two recent bodies of work: "Ghosts of the Old Mississippi" and "Veritas Caput." The works from "Ghosts of the Old Mississippi" are based on geological maps of the river's ancient courses and inspired by the artist's childhood memories from South Louisiana, where her great-grandfather spent a career as a riverboat captain. 
Pieces from "Veritas Caput" focus on the search for the source of the river by various explorers.
Ward's work has been widely exhibited and is featured in numerous public collections, including the Tyler Museum of Art, Museum of Fine Arts, Houston, and the Whitney Museum of American Art.
Support for "Floating Life" is provided by Collectors' Circle-Gold Sponsors Betty and Dick Summers.
Special Events
Special events in connection with current exhibitions include a free First Friday tour August 2nd.
The first Friday of each month, 11am-12:30pm, the TMA offers a full day of free admission plus guided tours of its spotlight exhibitions.
Family Days will be from 2-4pm Saturday, August 10th.
Free admission, interactive art projects, light snacks, and a festive atmosphere for all ages are on the menu for the second Saturday of each month with the Tyler Museum of Art's Family Day.

Luminary – James Robert Pace on Exhibit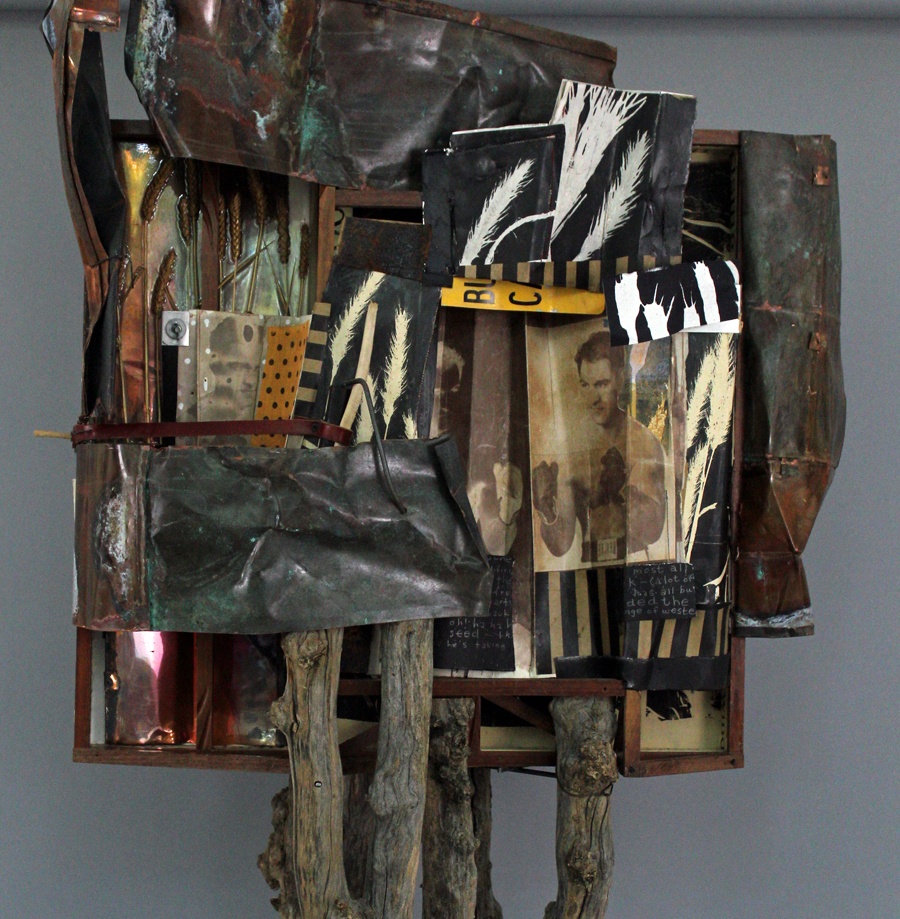 Legendary East Texas visual artist James Robert Pace is the heart of influence in the artistic spirit of the Tyler area and has been for over three decades. An exhibition honoring James Pace's extensive, influential, and brilliant art and his lasting legacy opens Monday, August 26th and will remain on view through Friday, October 4th, 2019 at the Meadows Gallery at the University of Texas at Tyler's Cowan Center located at 3900 University Blvd, Tyler, TX 75701. A reception with the artist will be held Saturday, September 14, 2019 at 6:30 p.m. An exhibition catalogue will be available.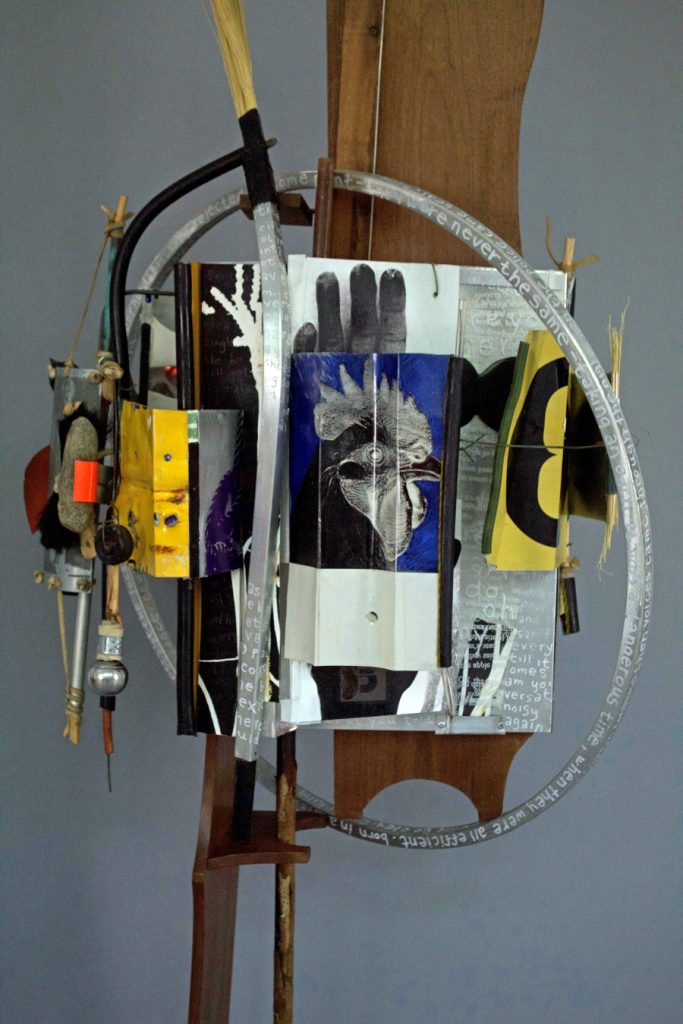 James Pace is a recently retired Distinguished Professor of Visual Art at The University of Texas at Tyler, where he has taught since 1985. He holds a Master of Fine Art degree from Arizona State University and a Bachelor of Fine Arts from the University of Oklahoma. Pace was appointed to the Oge' Professorship in Visual Art, the White Fellowship for Excellence in Teaching, and received the Chancellor's Council Teaching Award while teaching at the University of Texas at Tyler. He has exhibited his work nationally and internationally since 1976 and has received numerous awards for his paintings, drawings, prints, and mixed media work. He maintains an active studio practice in the forest of East Texas, where he lives with his artist wife, Philana Oliphant, poet daughter Aza Rene' Pace, and an ever-changing number of rescued dogs.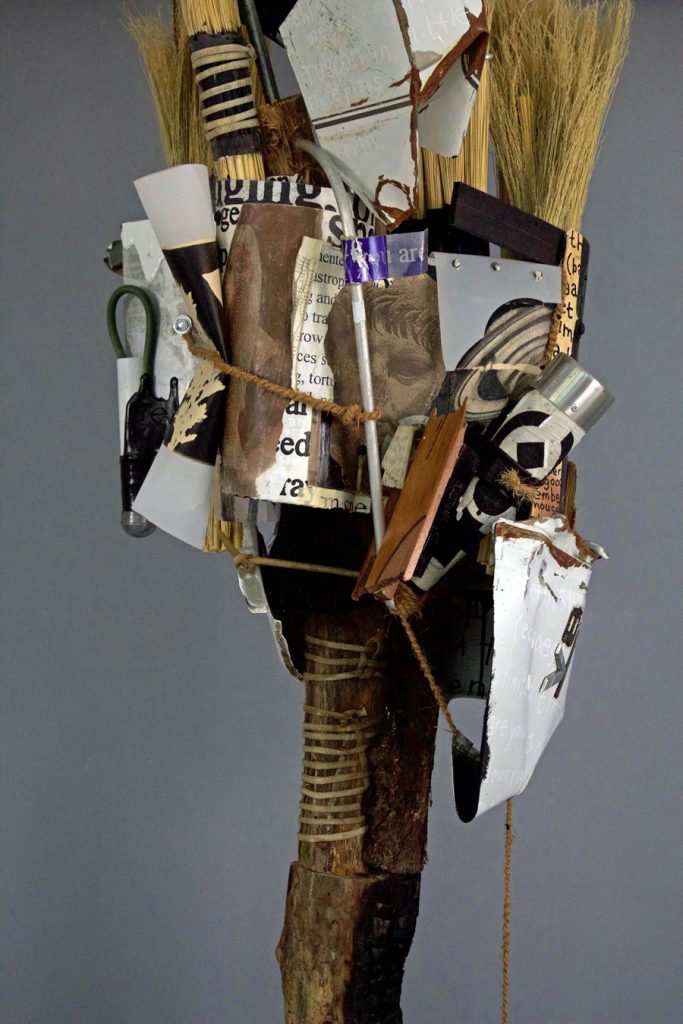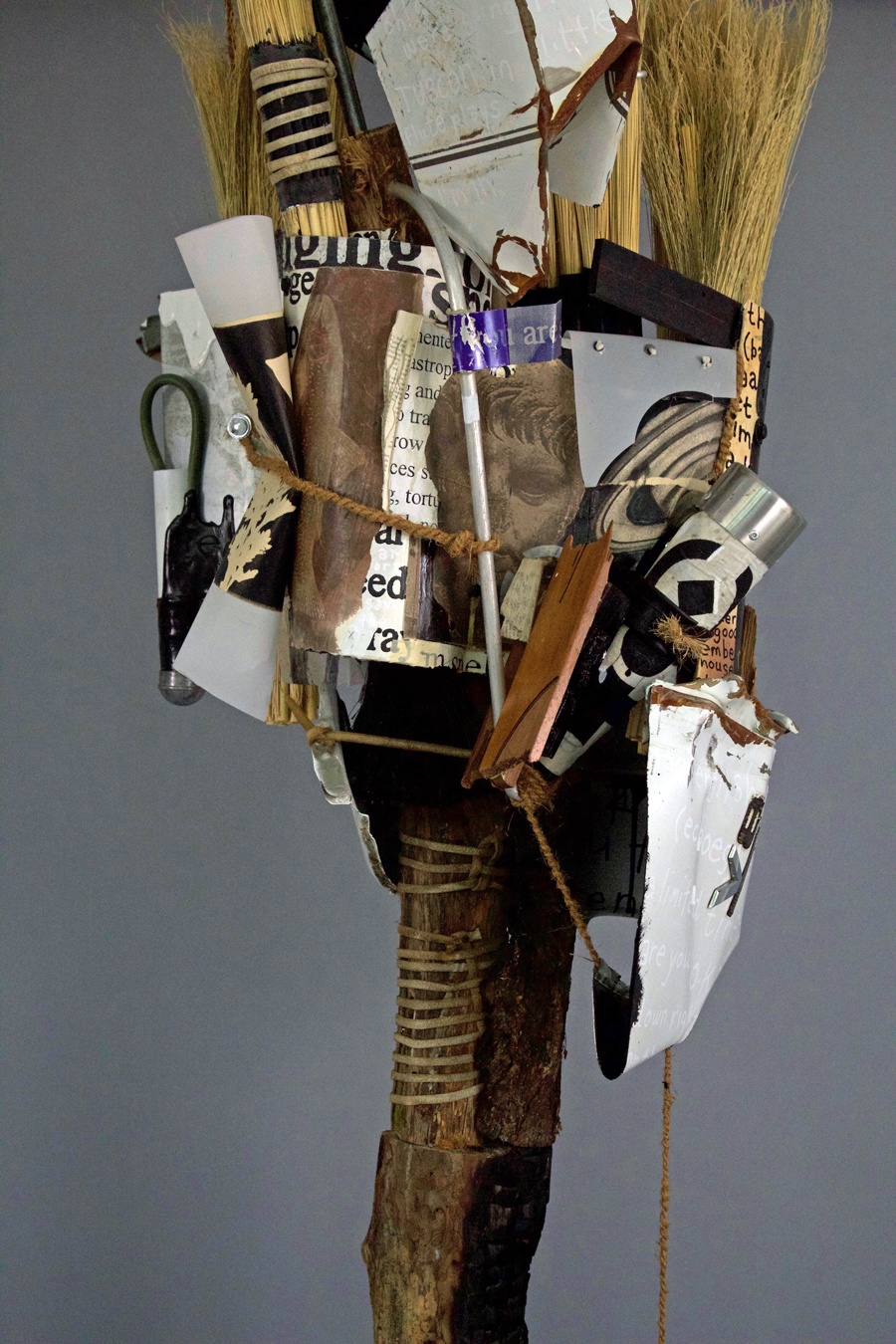 "Like most people who practice art-making, I've done so for as long as I can remember. I'm sure most people find some kind of early support through family and friends, and thereby experience some type of self-actualization. I did, still, do," states Pace, adding, "Trained in printmaking, painting, and drawing, I always thought those were my media interests. But, one day, while working on a large canvas on the floor of my studio, I inadvertently dropped a piece of paper on a painting. The experience brought a flood of memory of long-forgotten understanding. I knew mixed media was my way of finding a full voice of aesthetic consideration."
Dedicated to the visual art spirit of East Texas and to seeing it prosper and grow, as well as garnering the statewide and national attention it deserves, Pace hopes his newly enlarged and renovated studio space becomes a place for our community of artists and thinkers to congregate. He hopes to facilitate a more cohesive, yet diverse arts community. "This is about helping, in whatever ways we can, the next generation of East Texas artists," states James Pace.