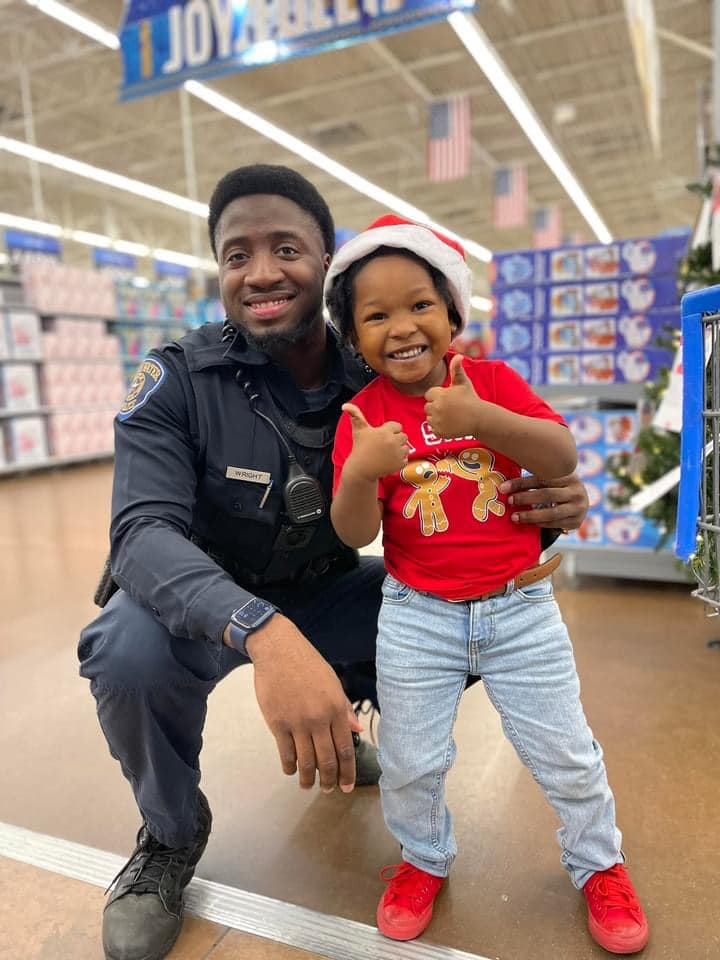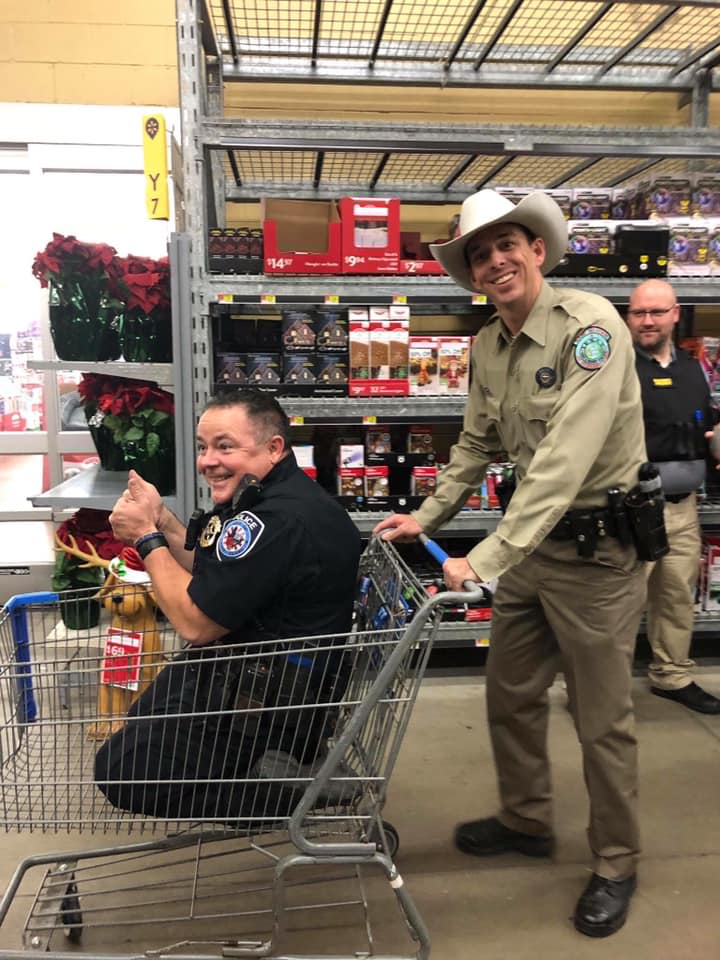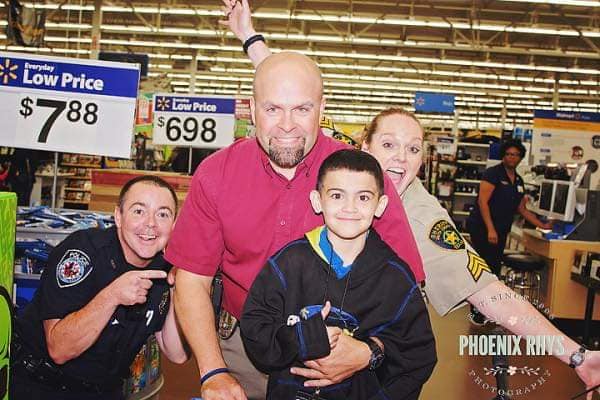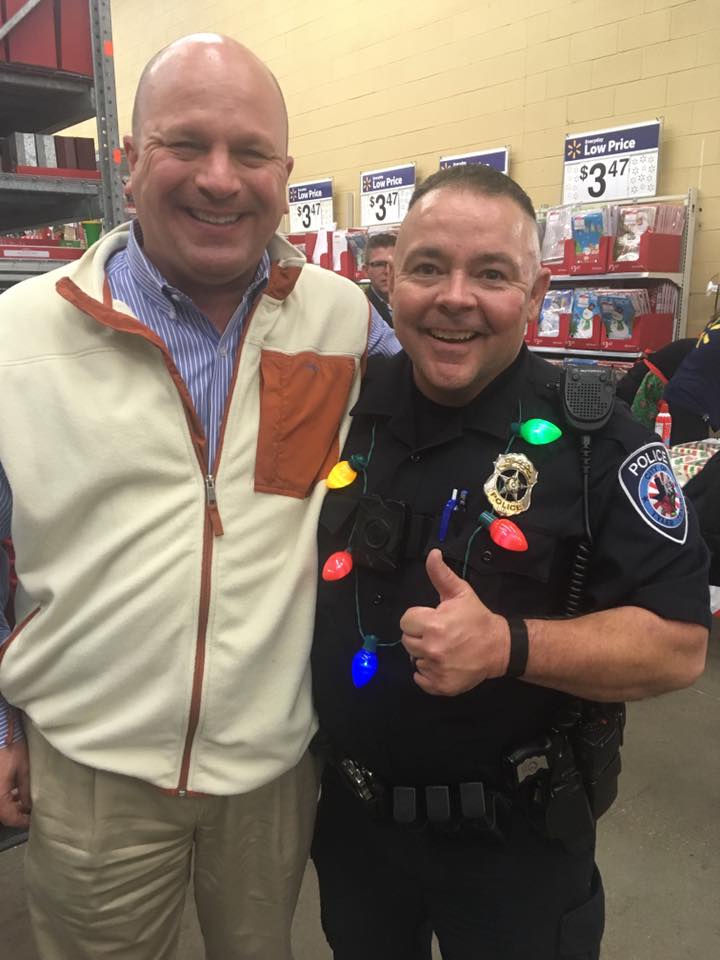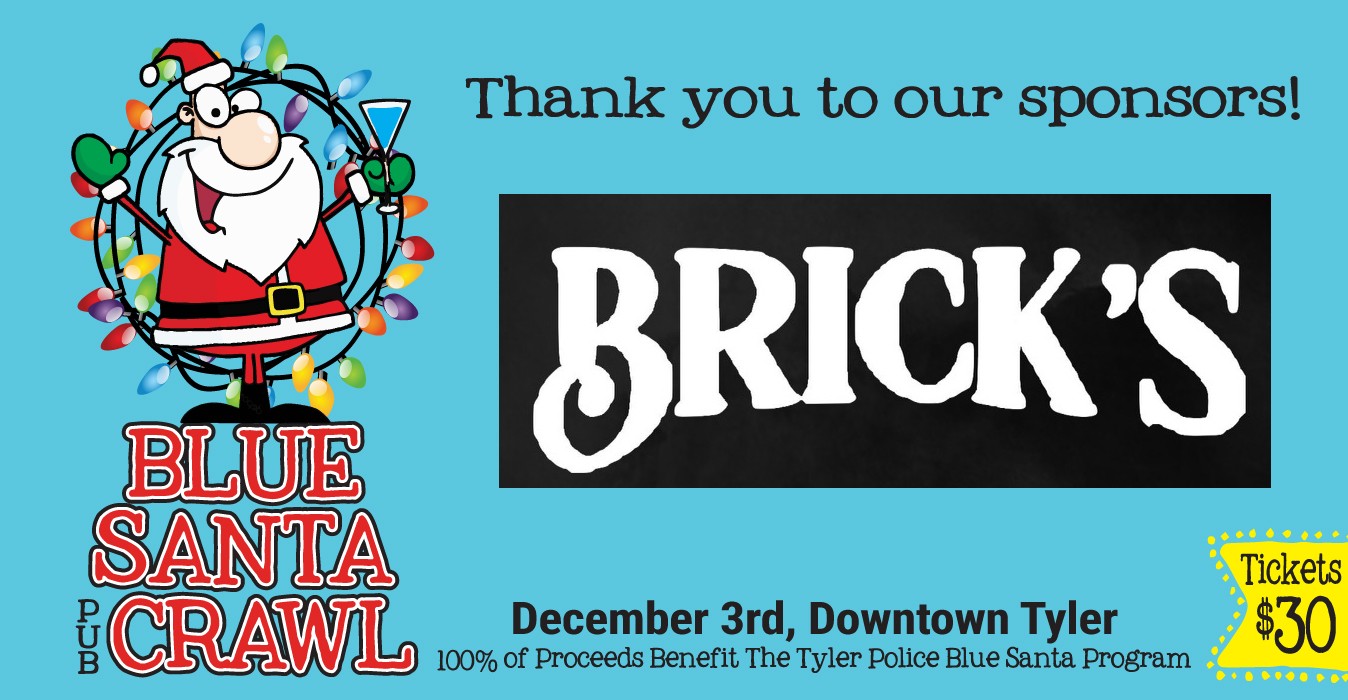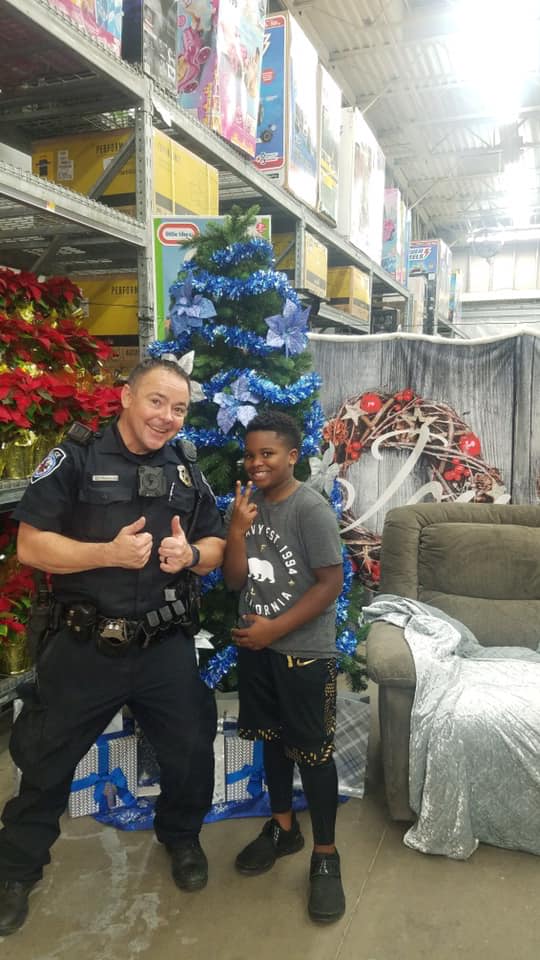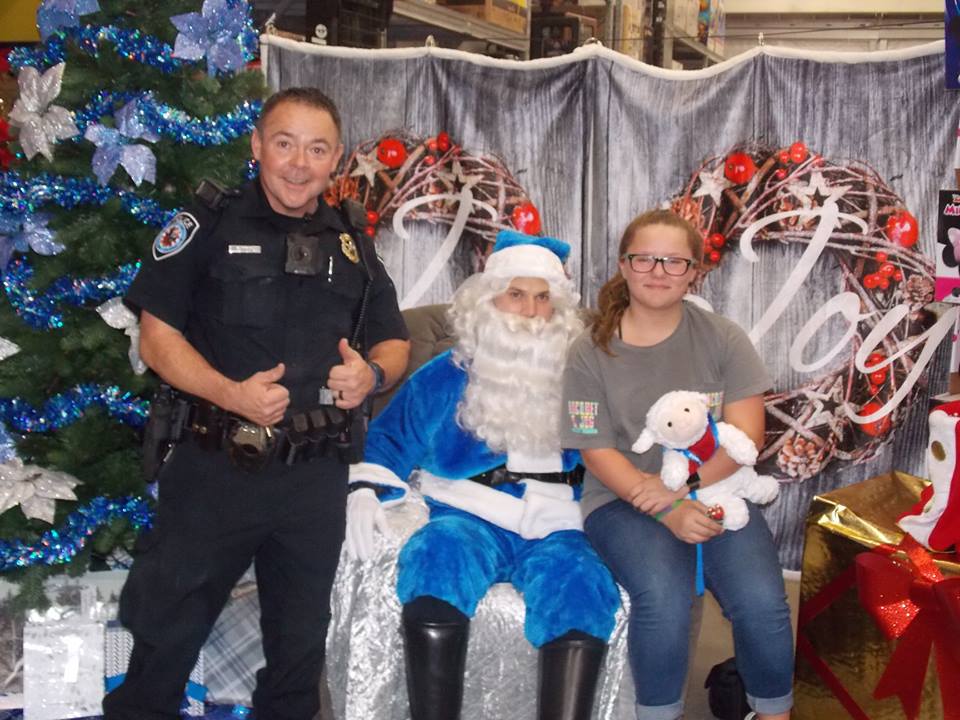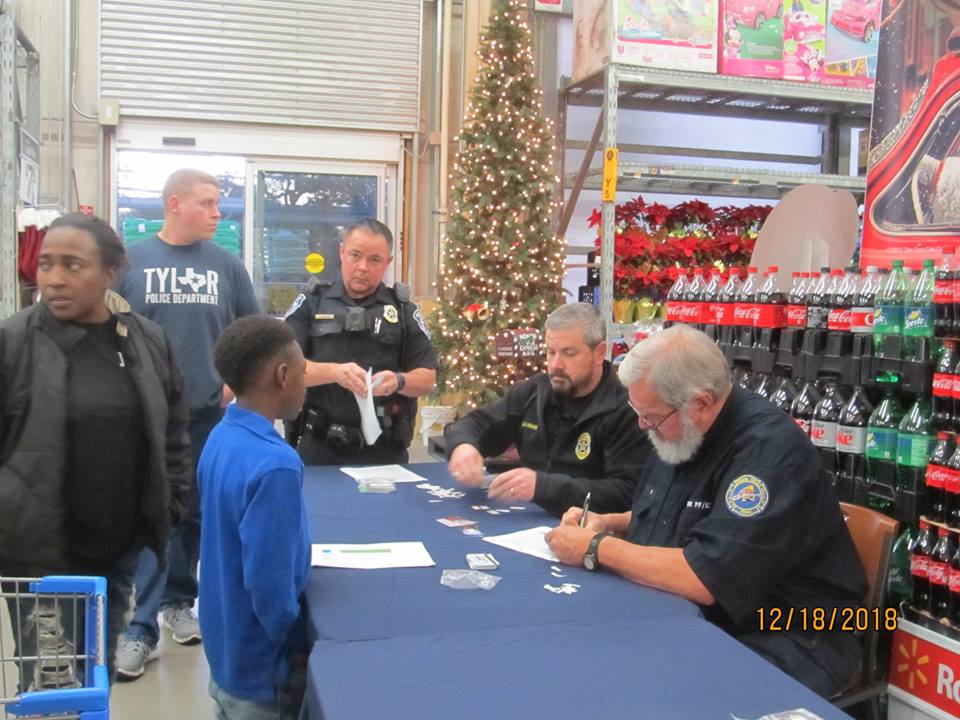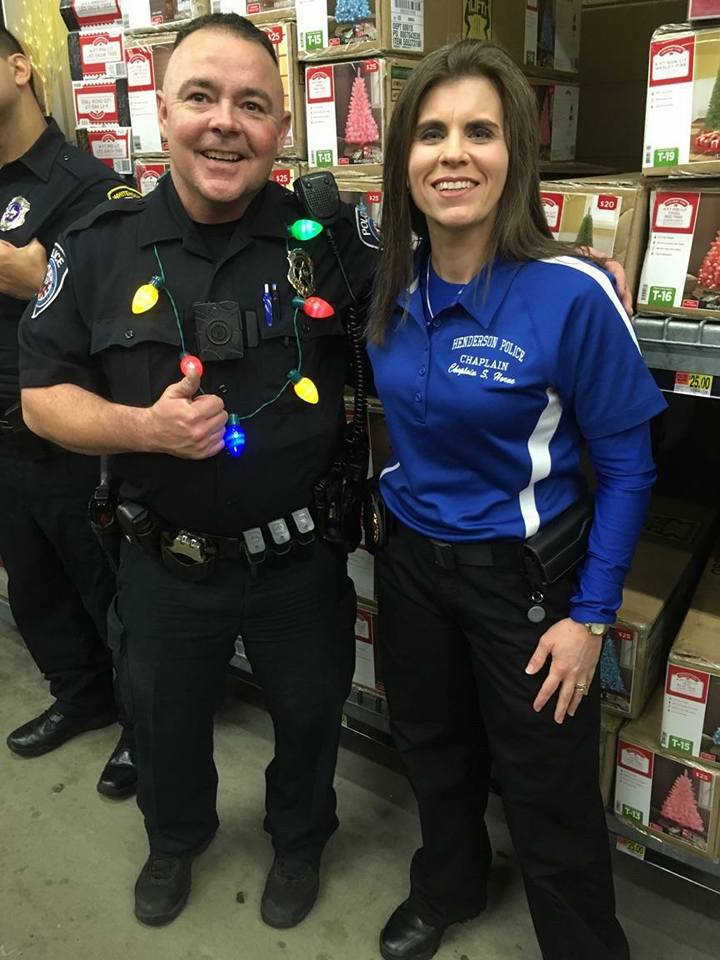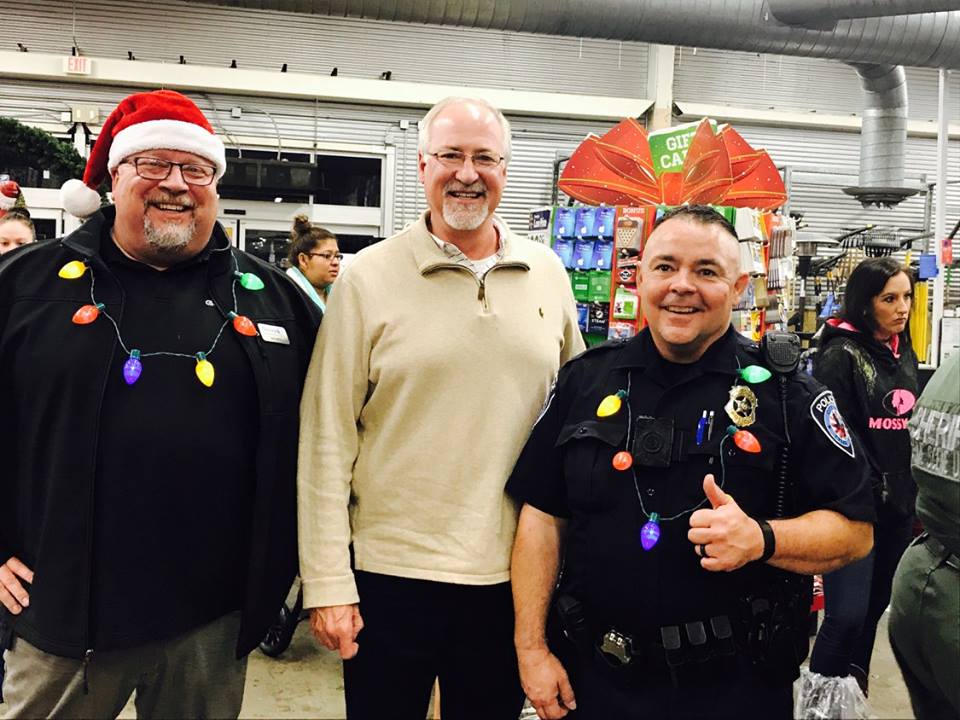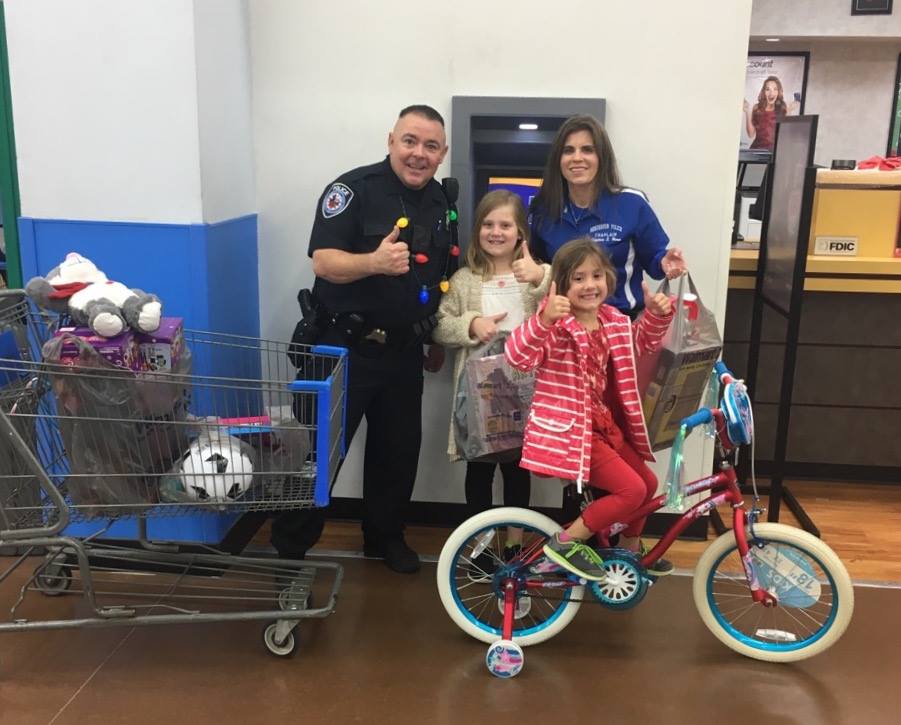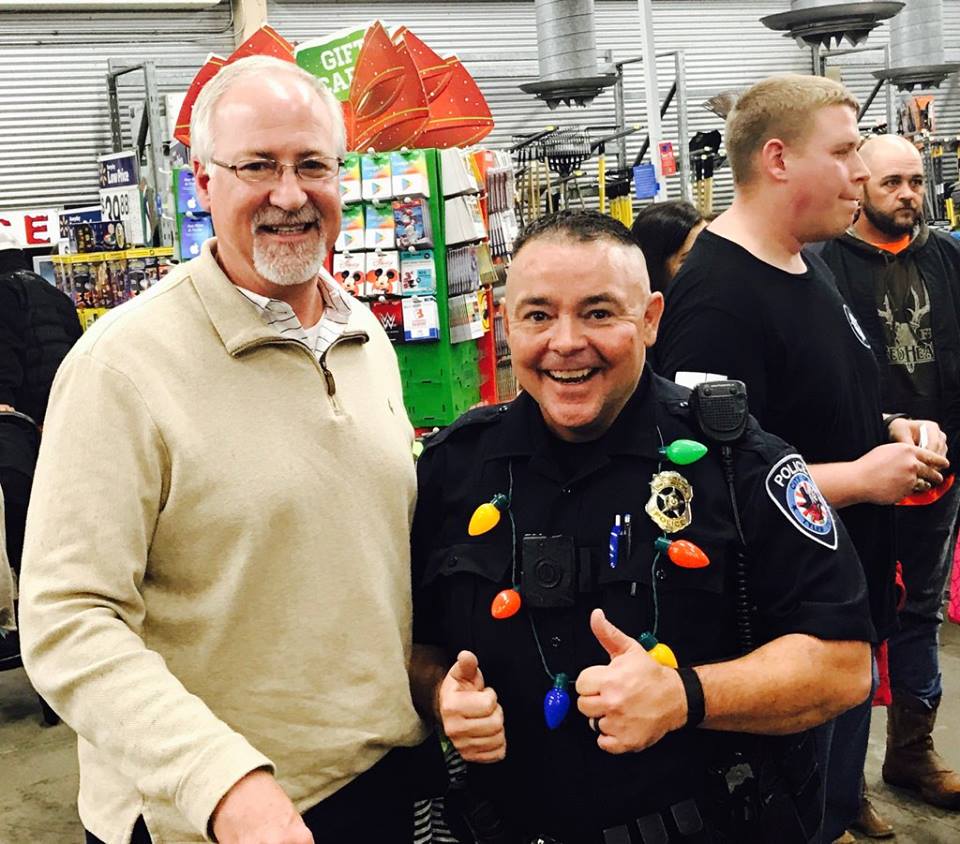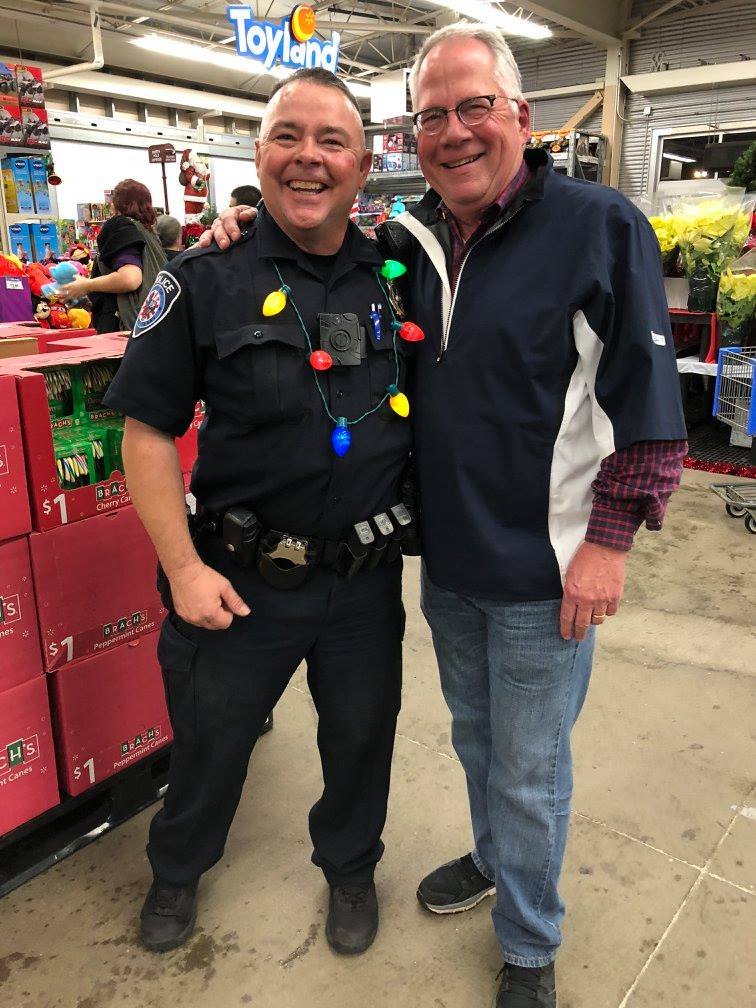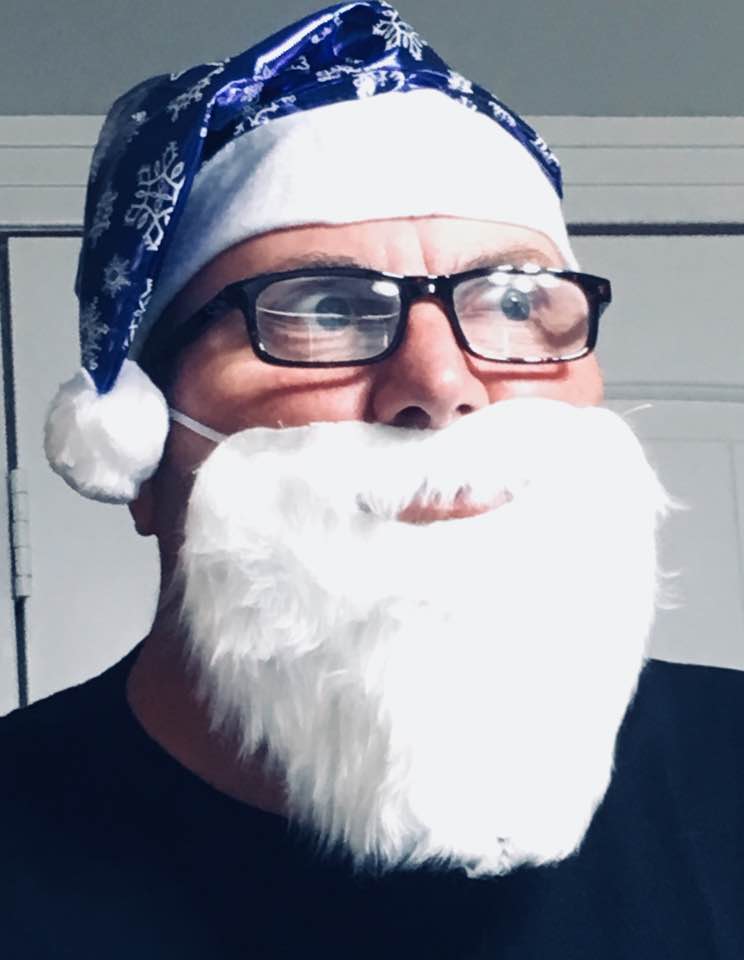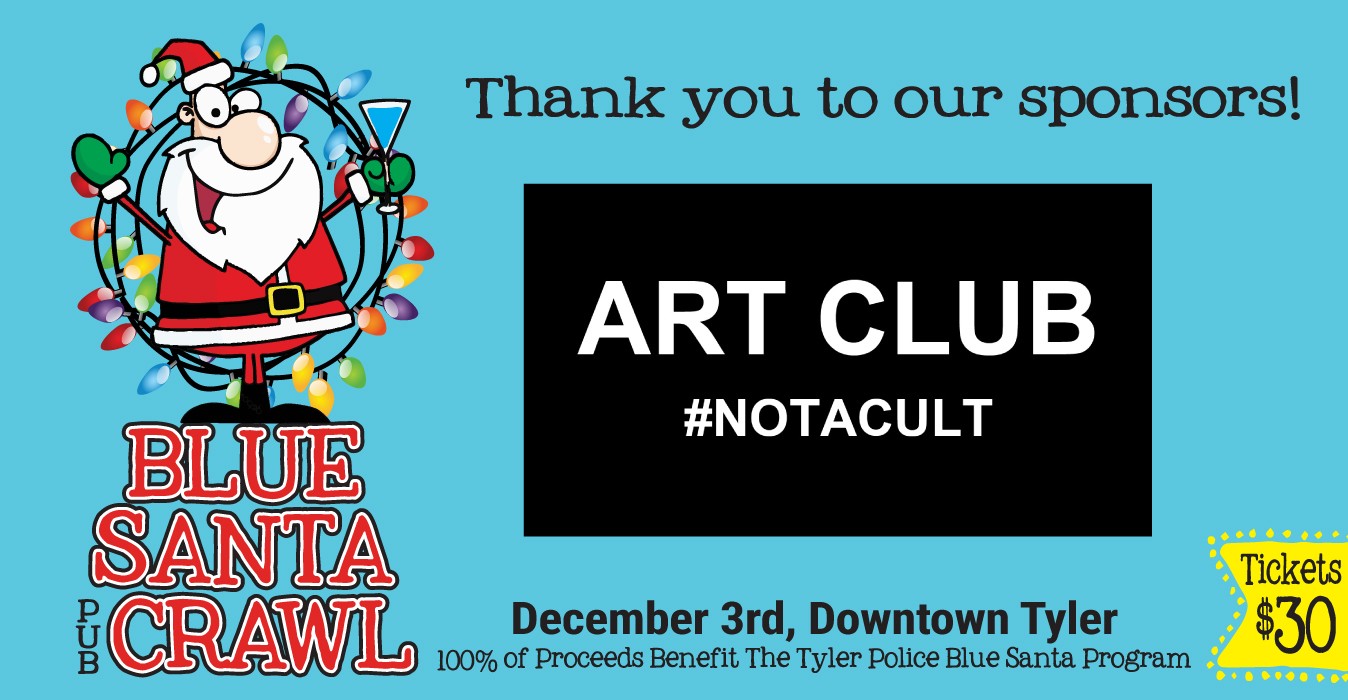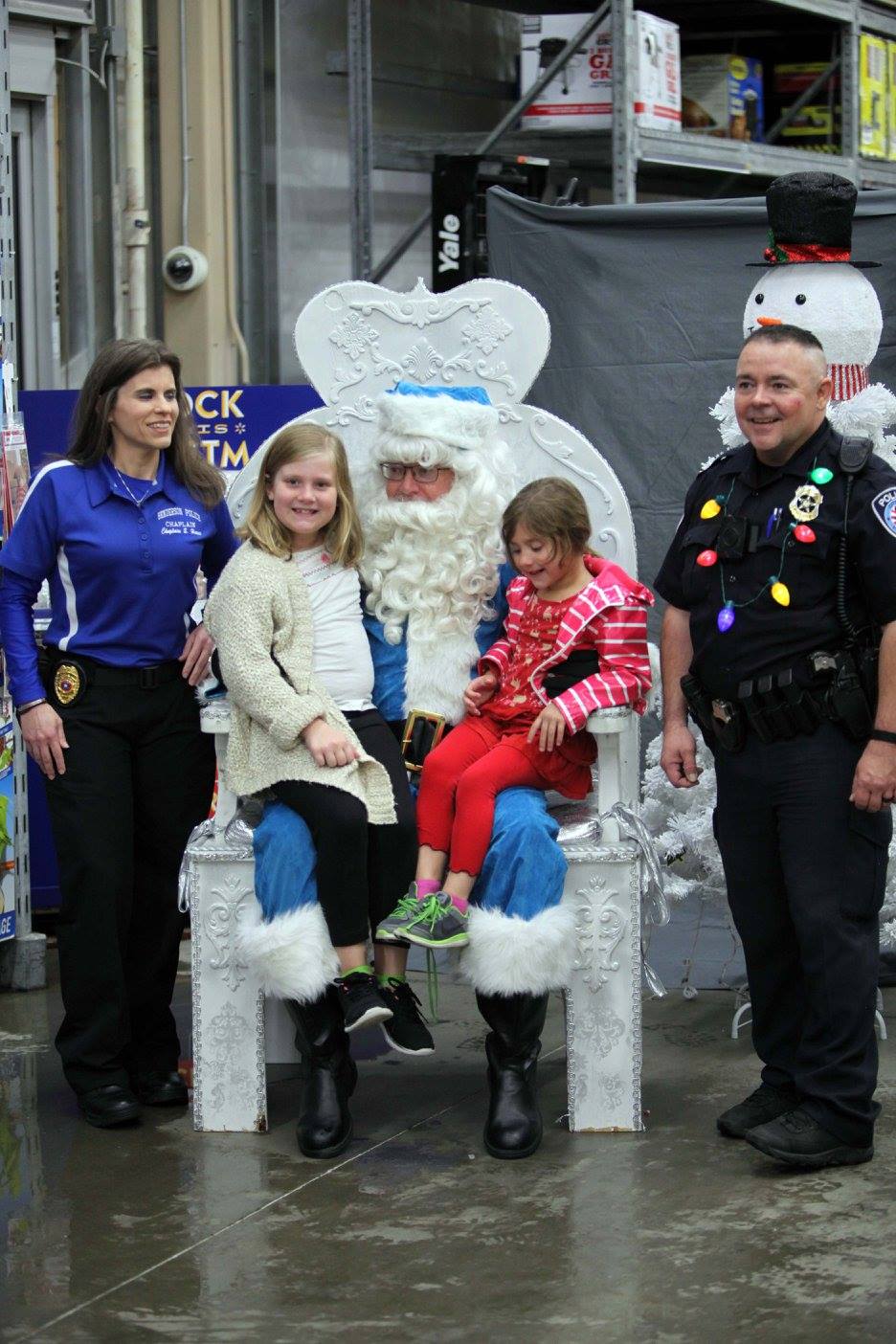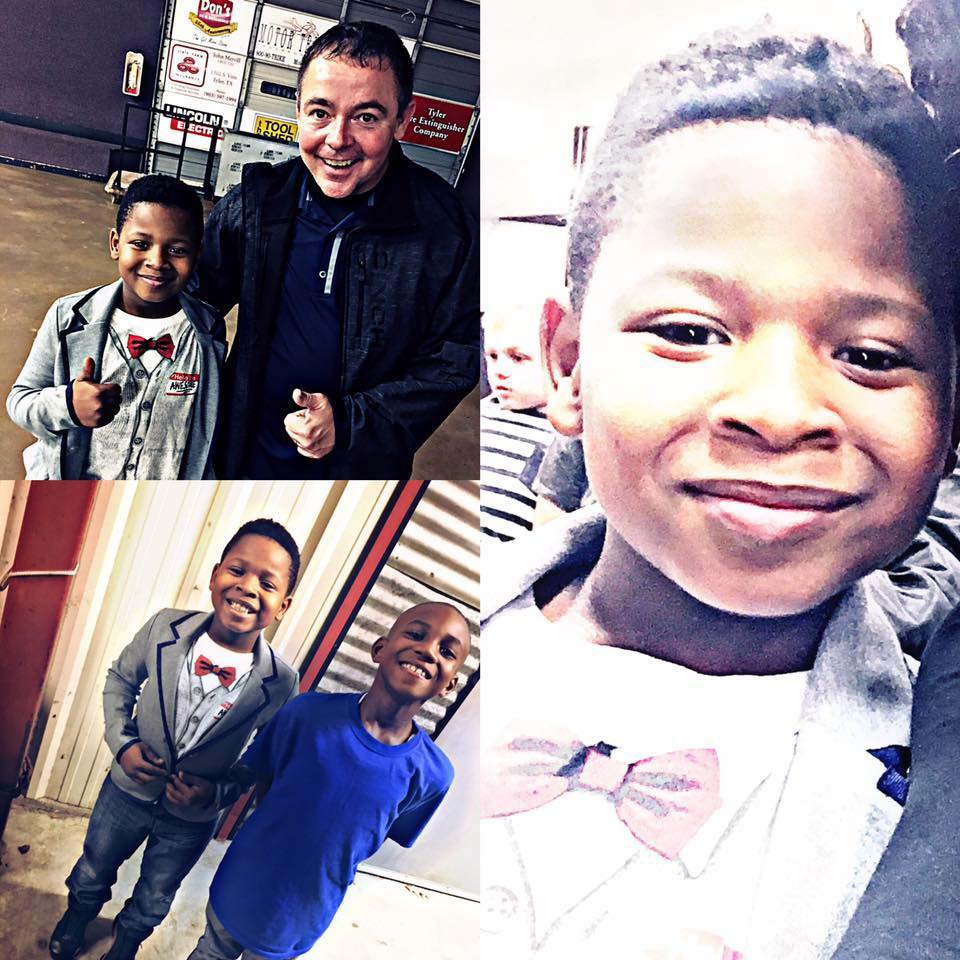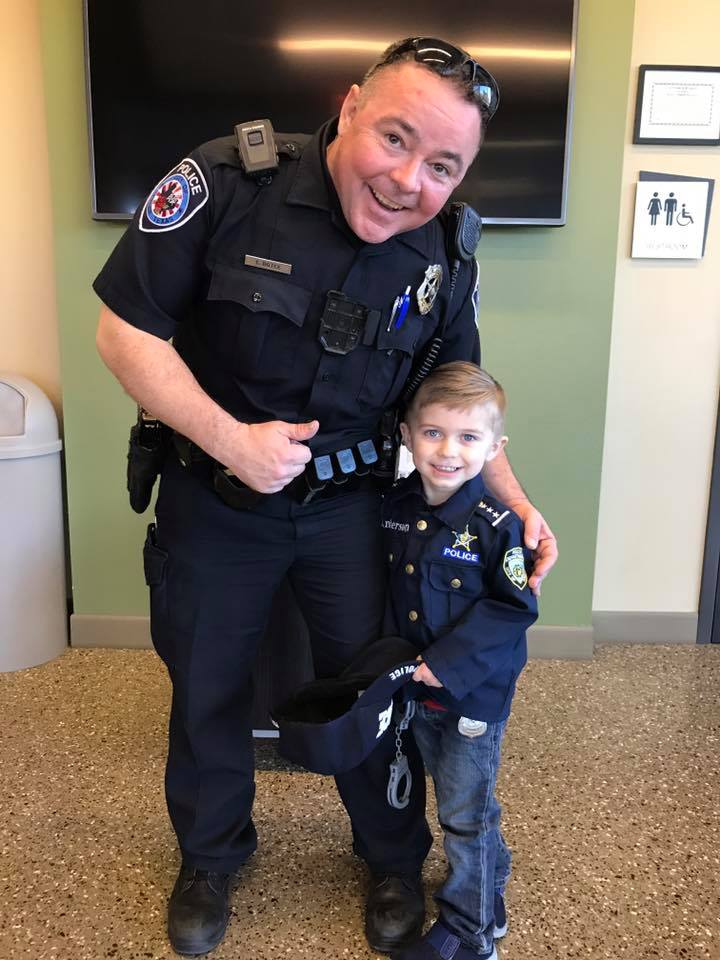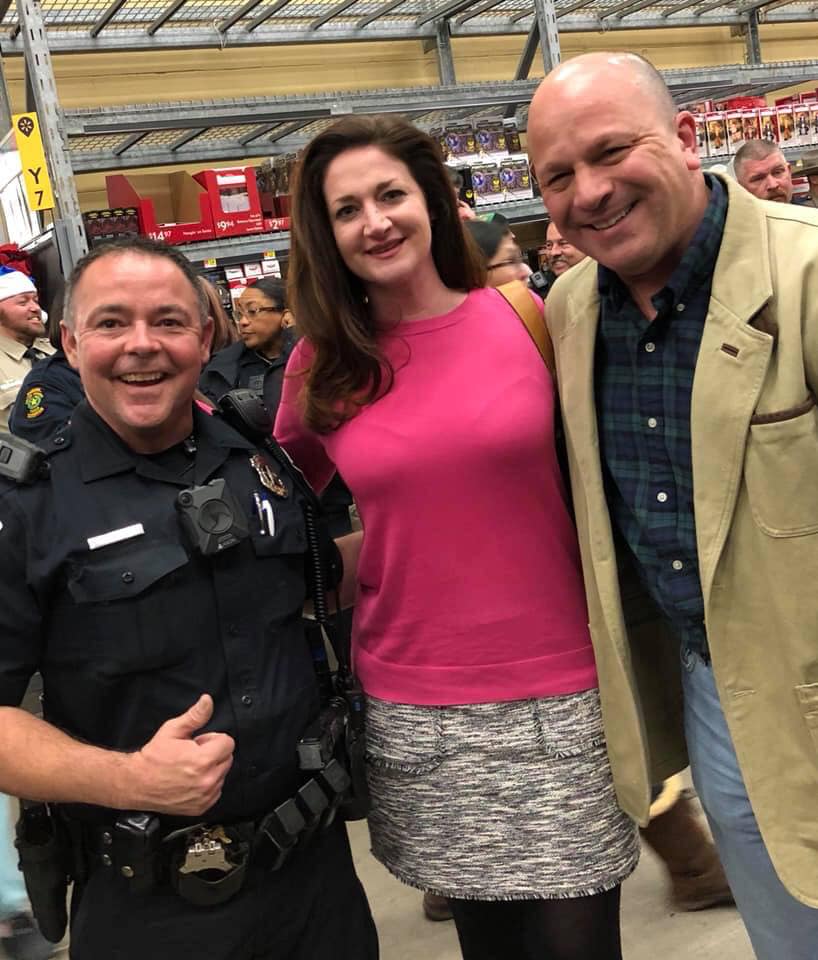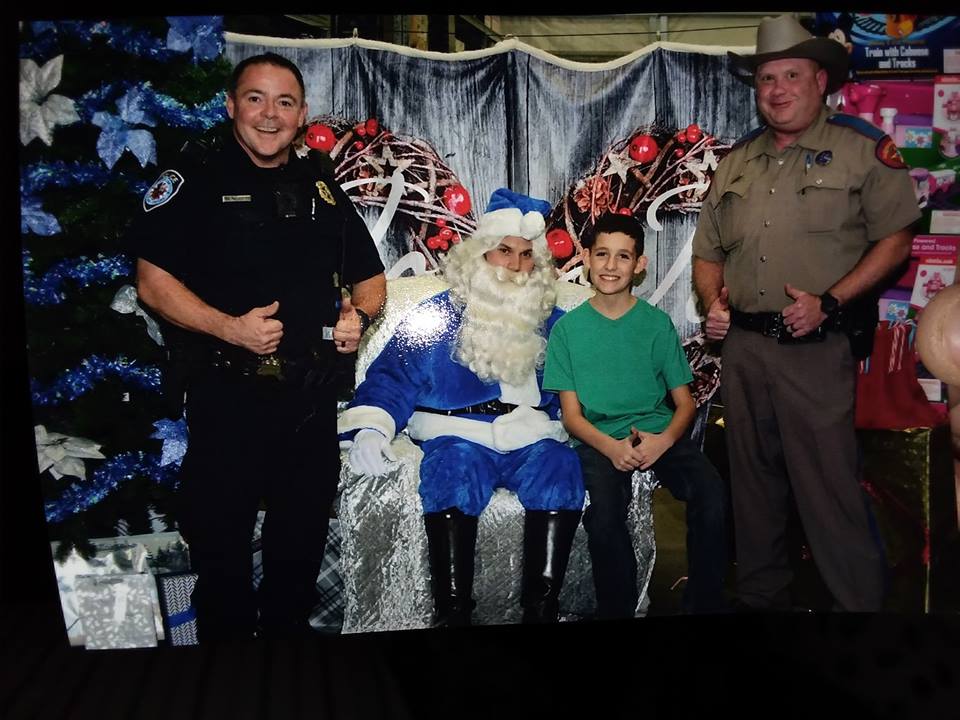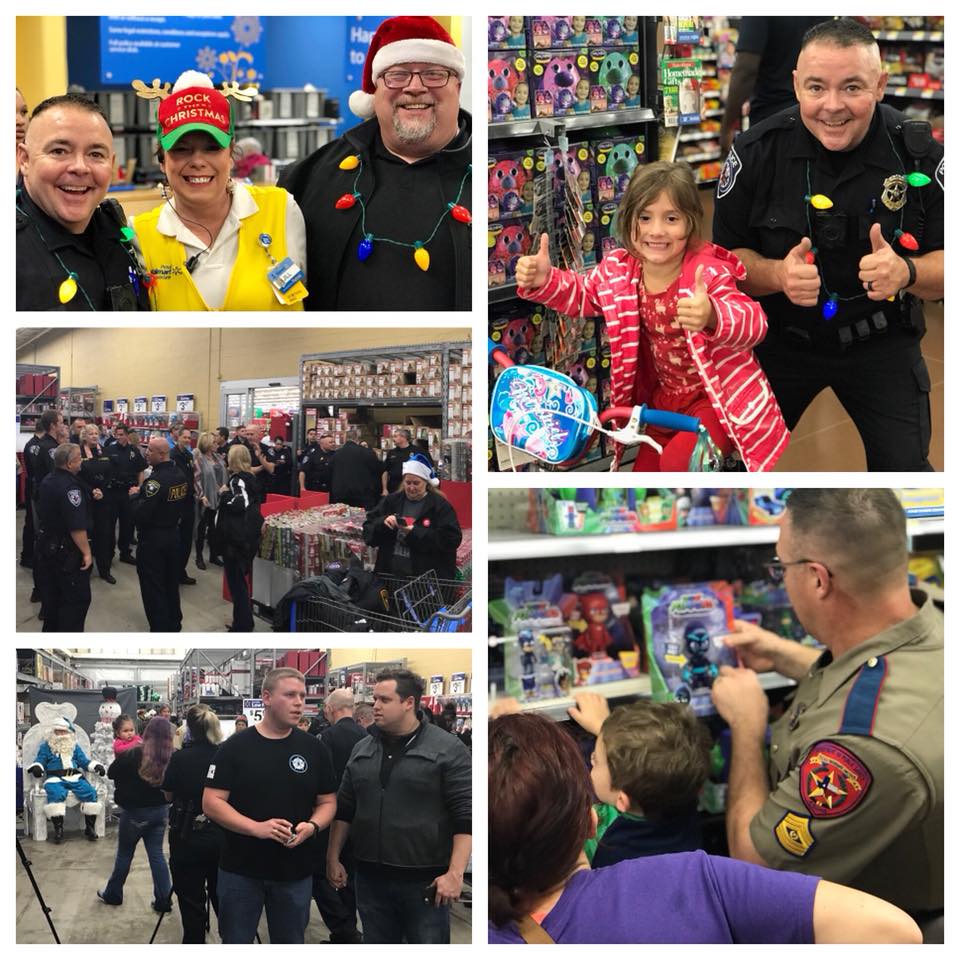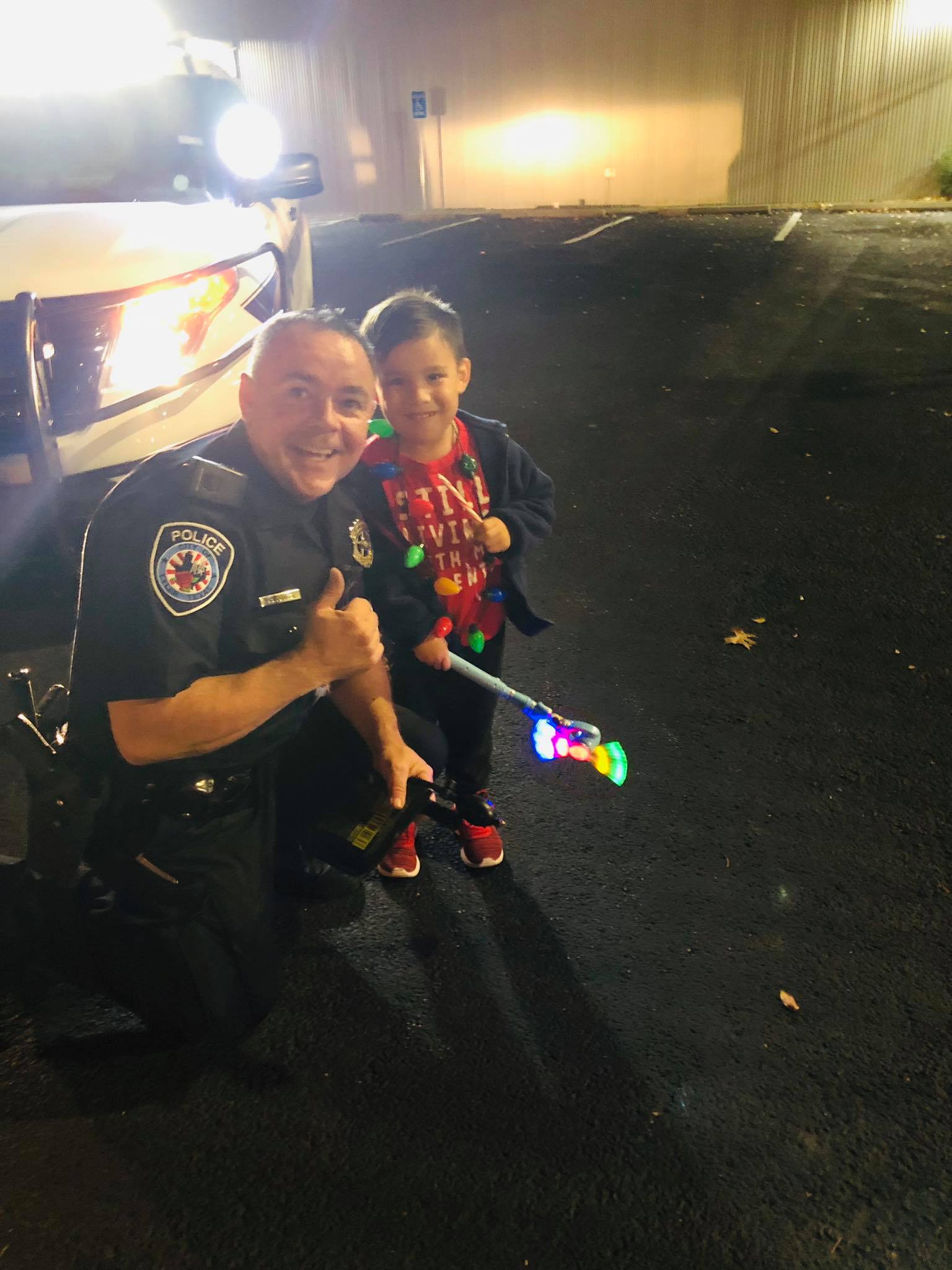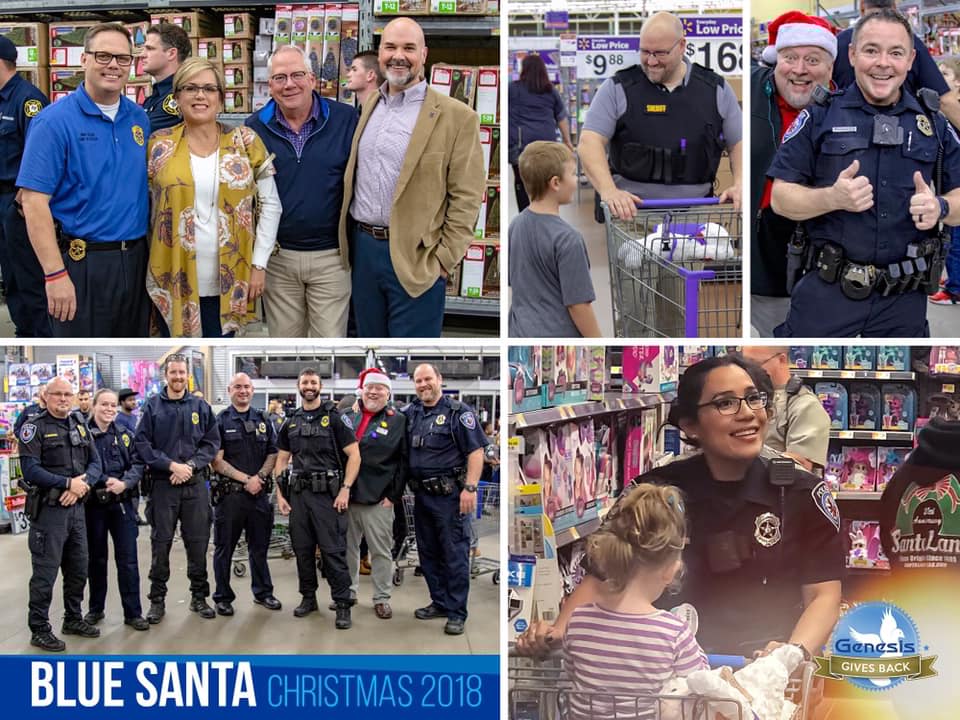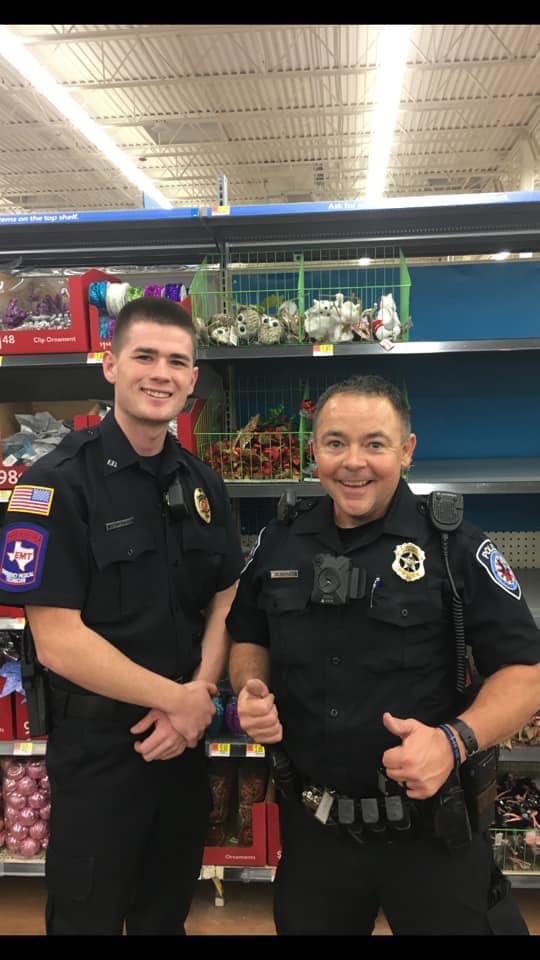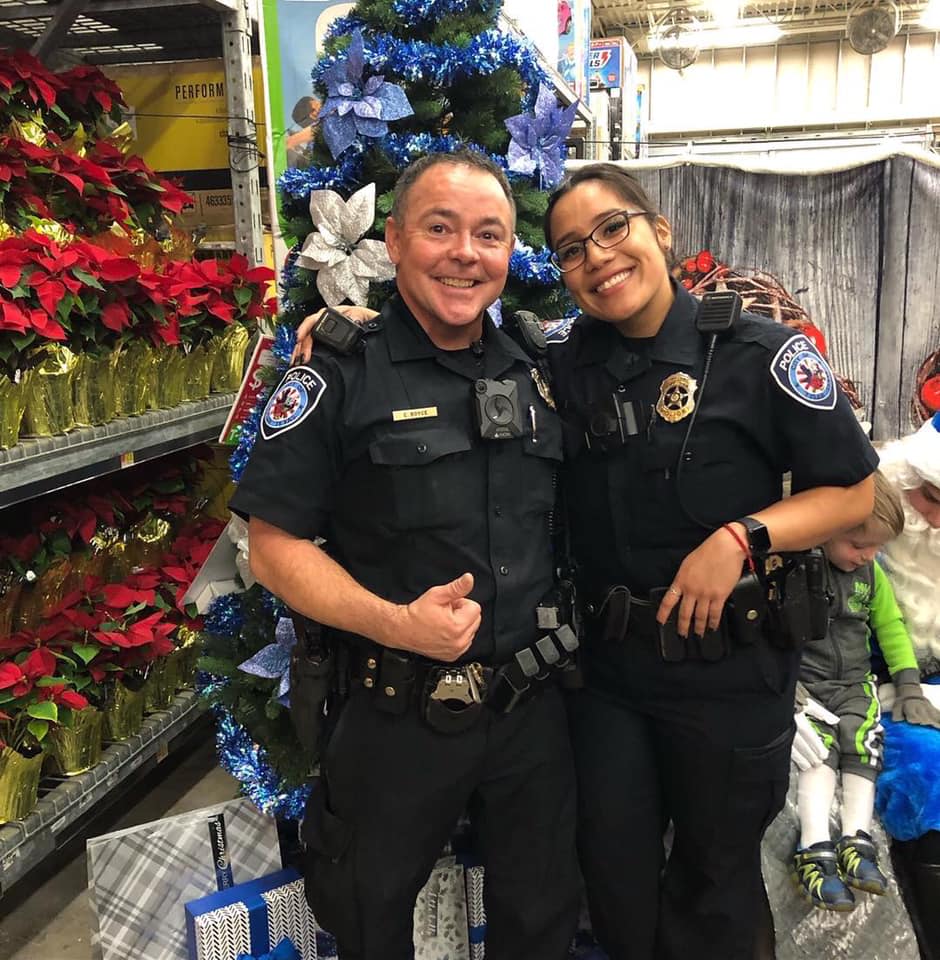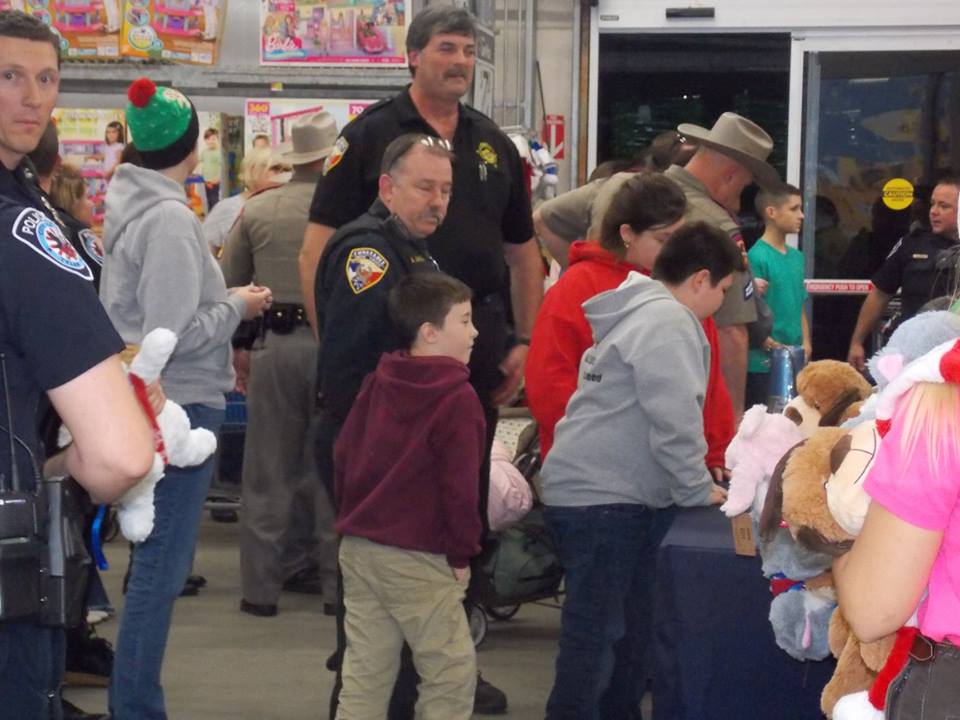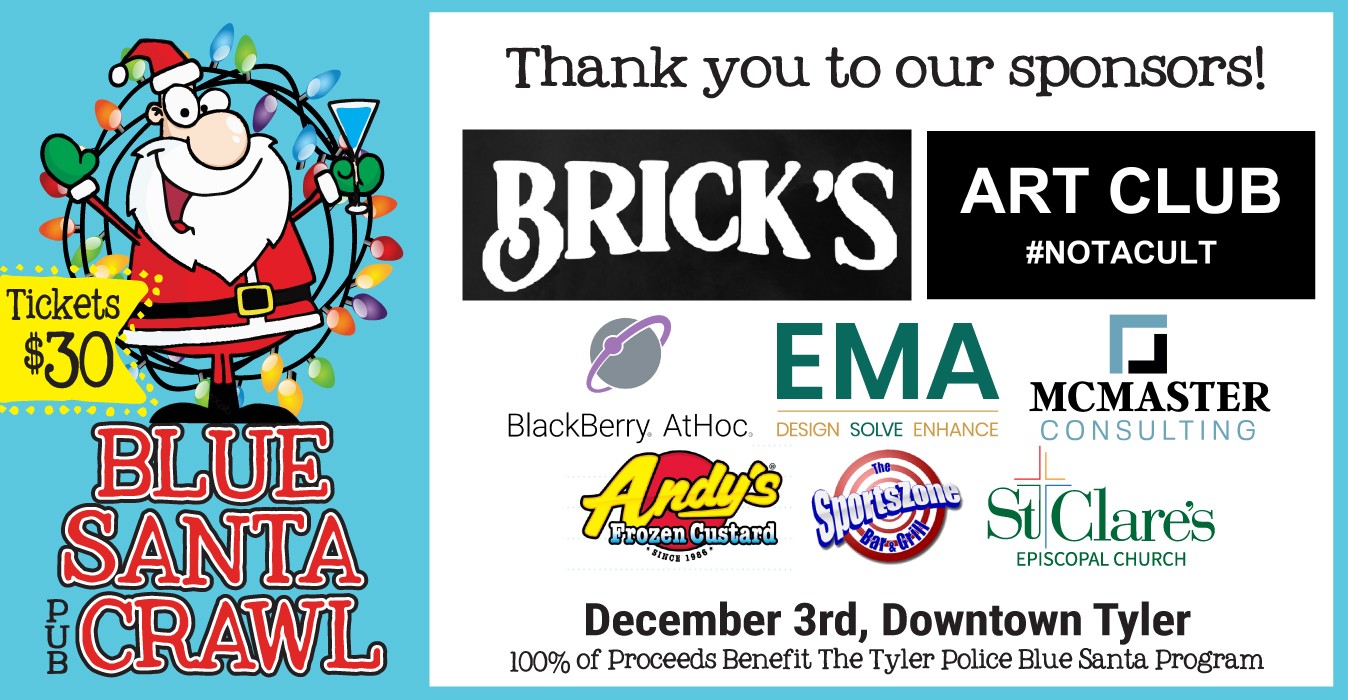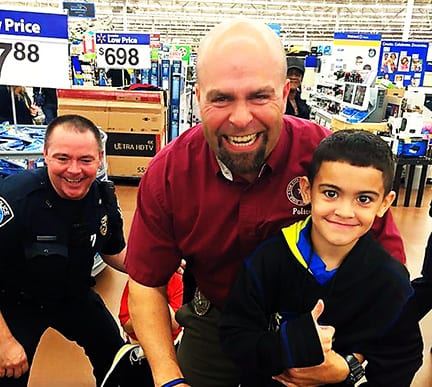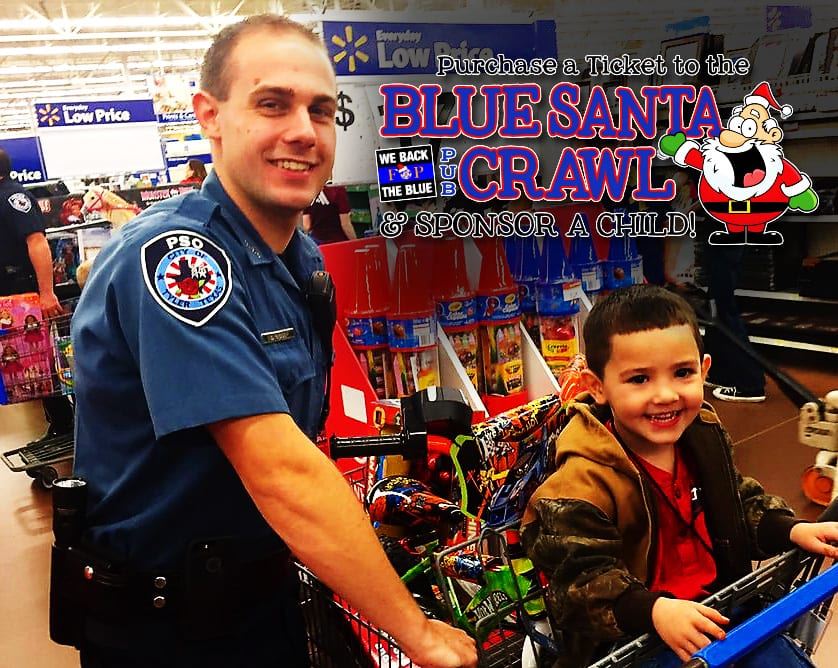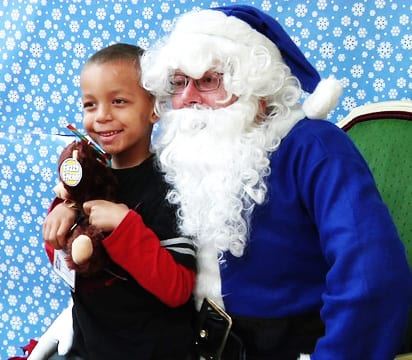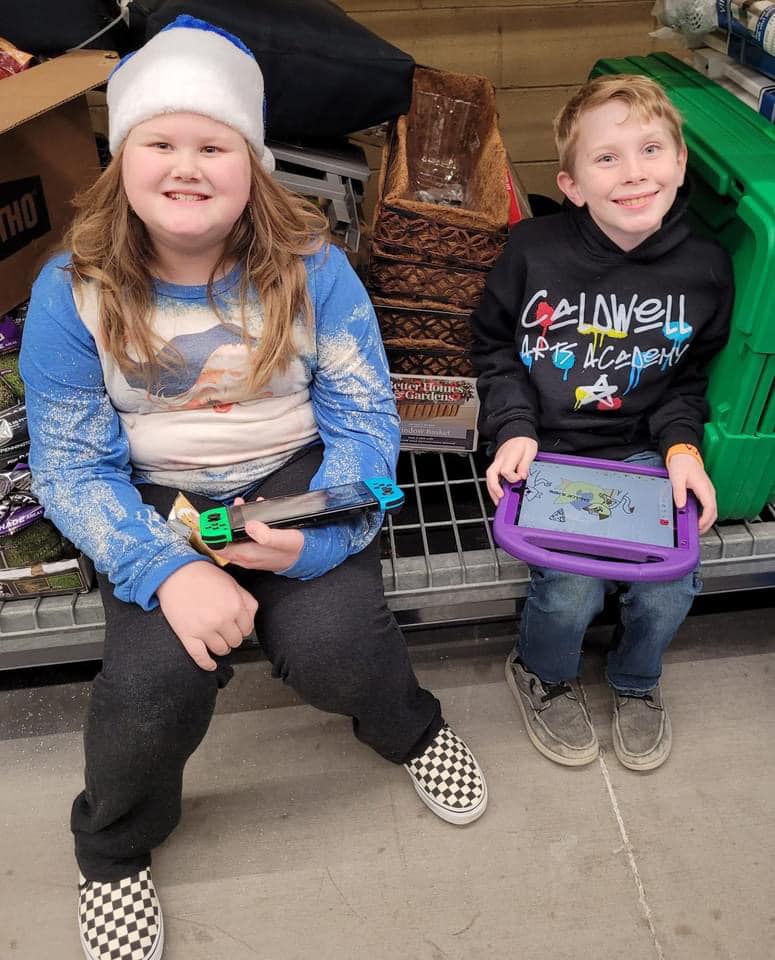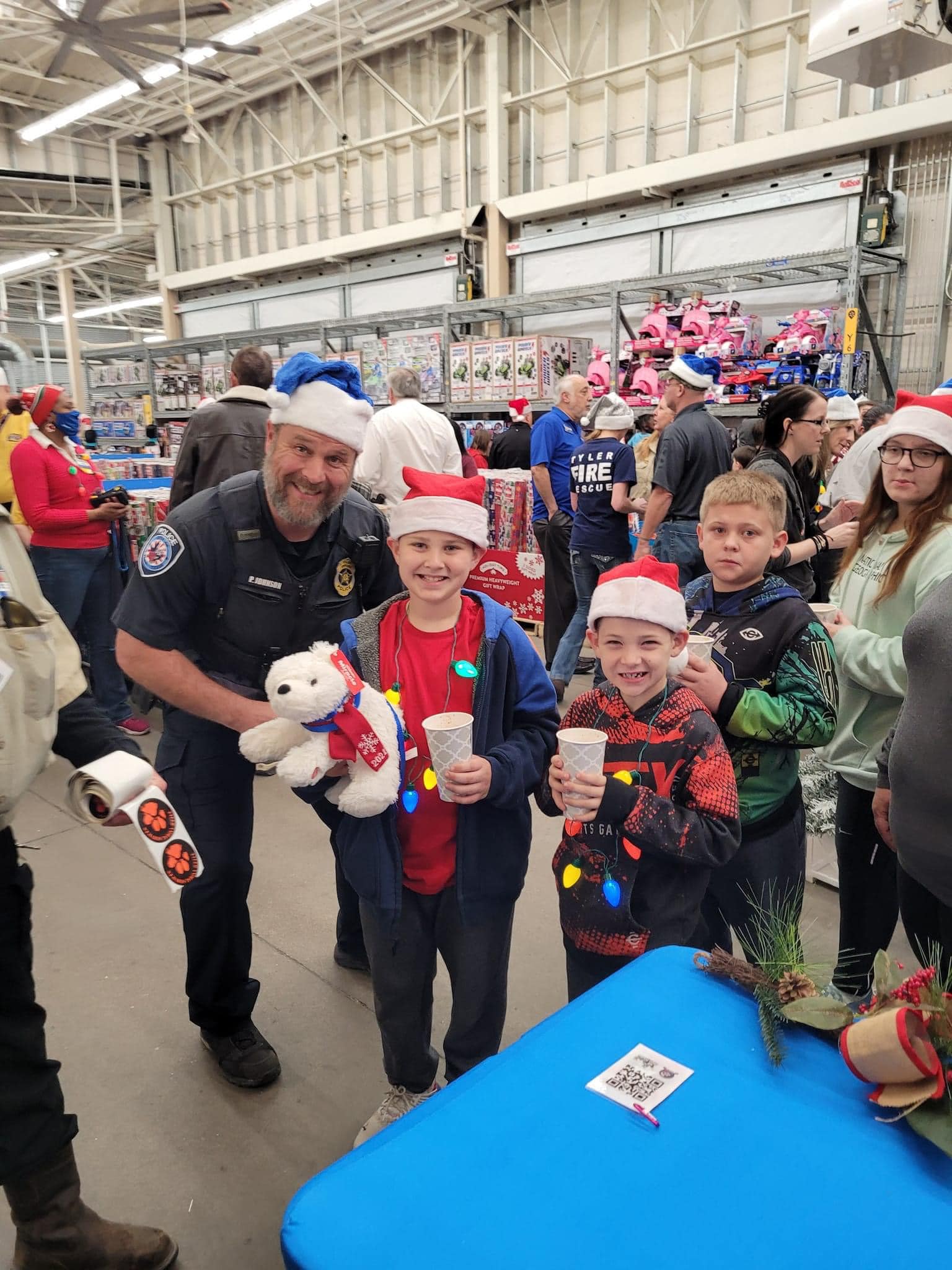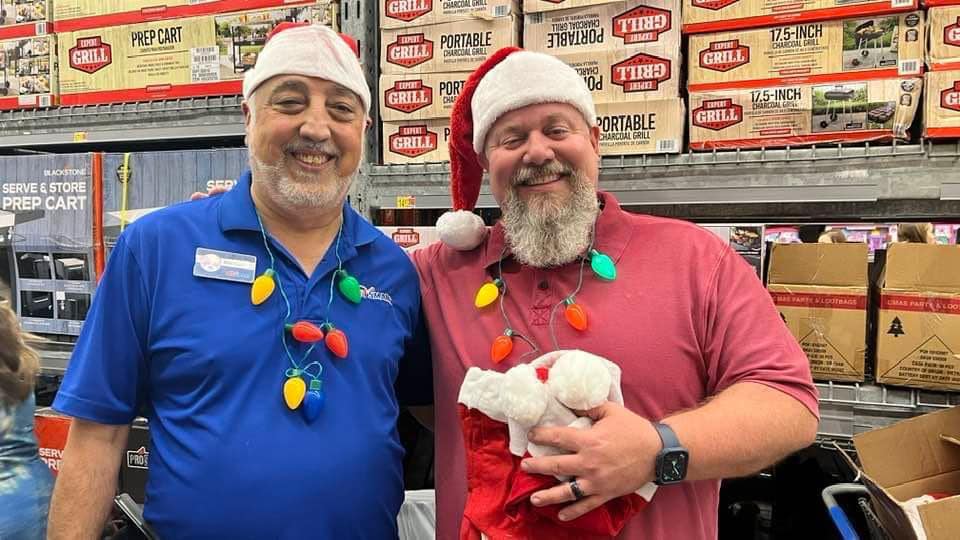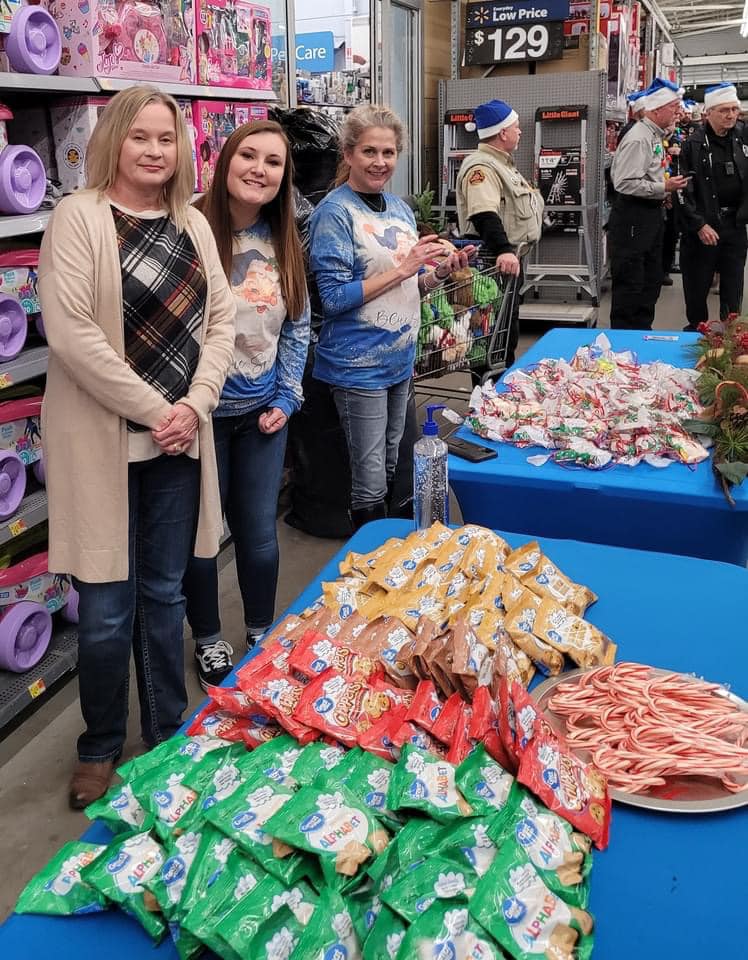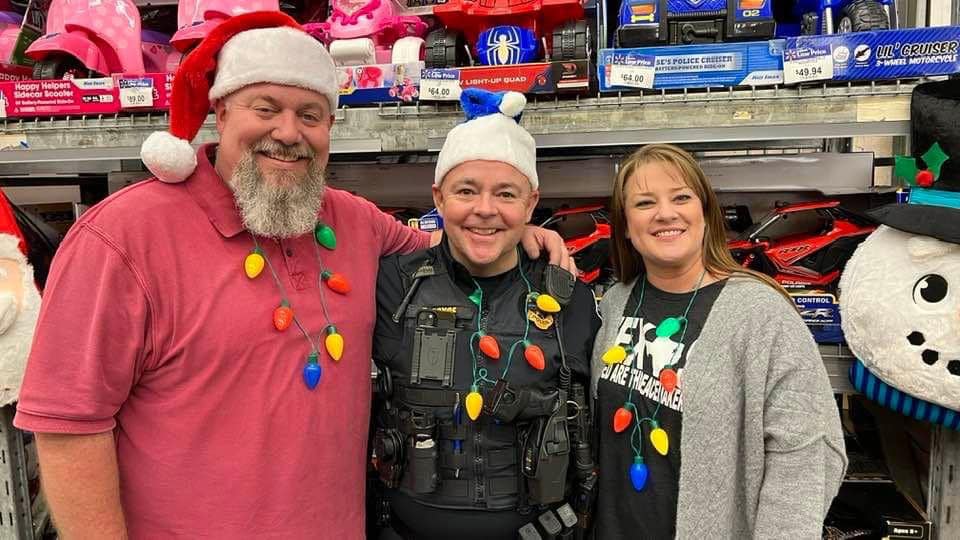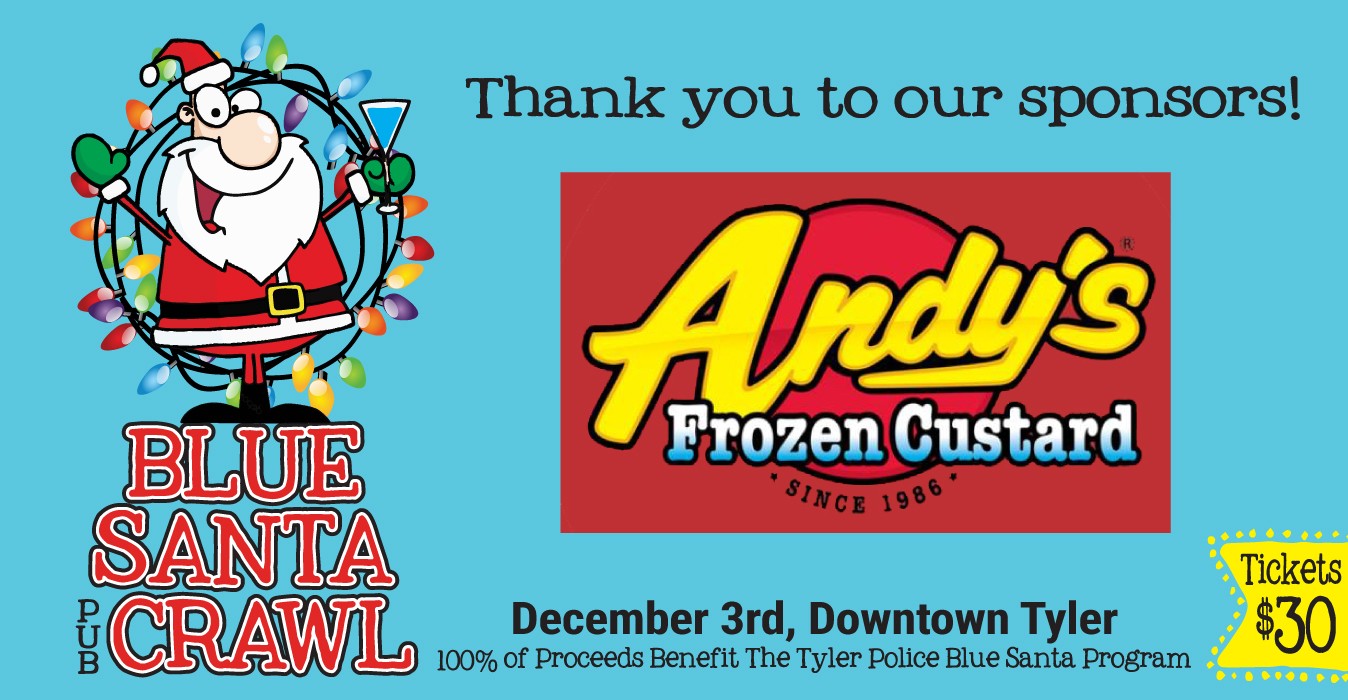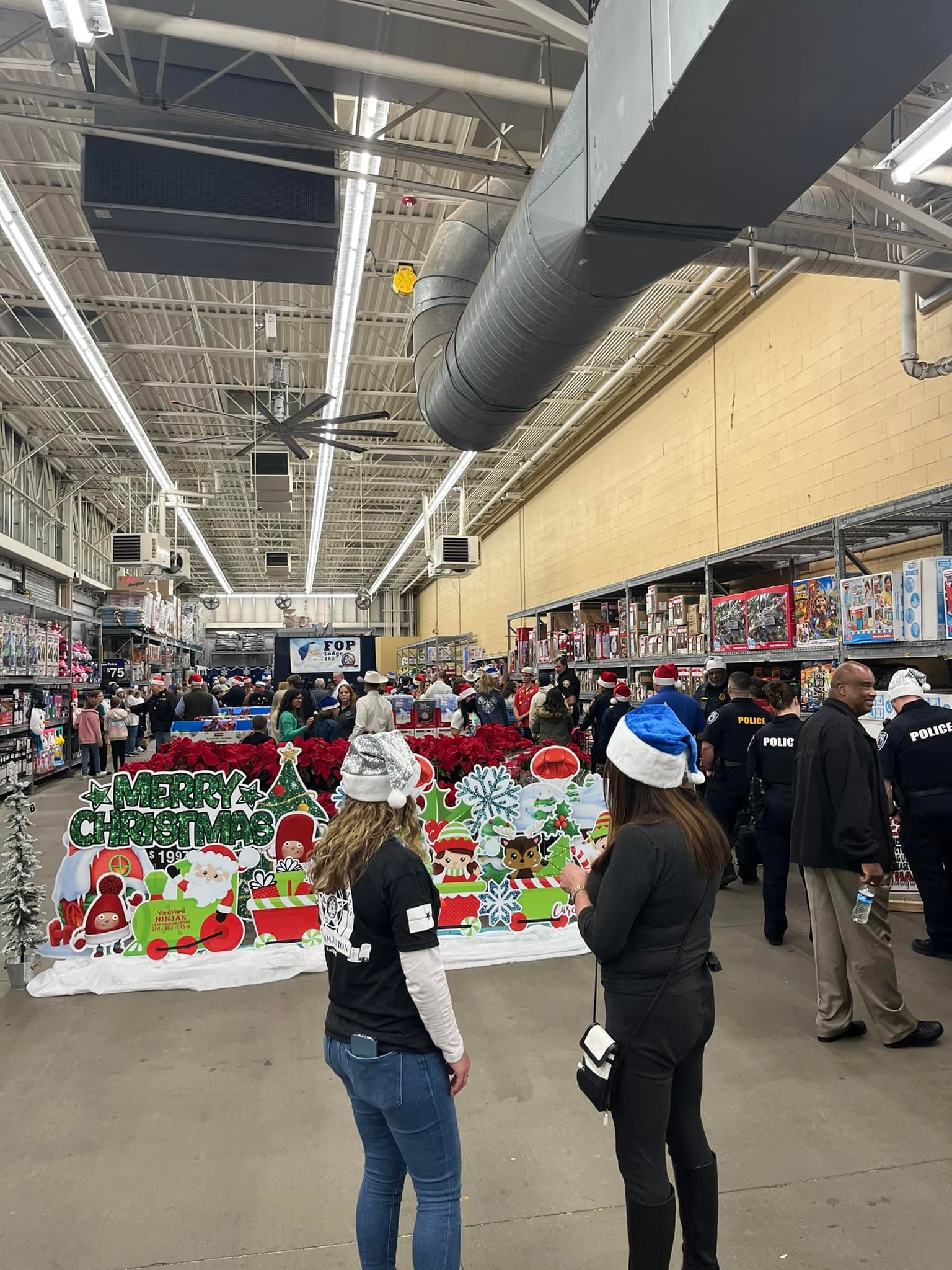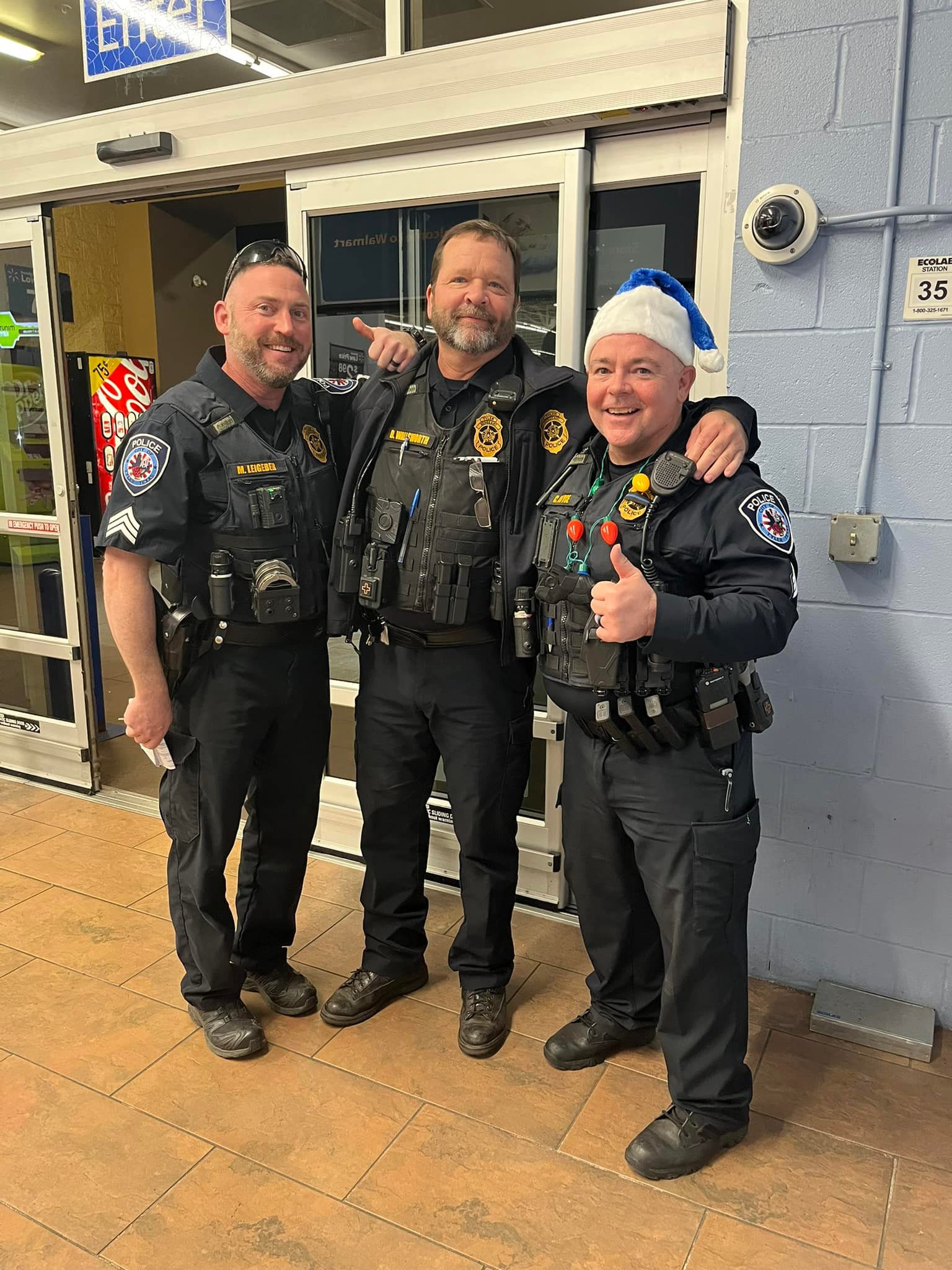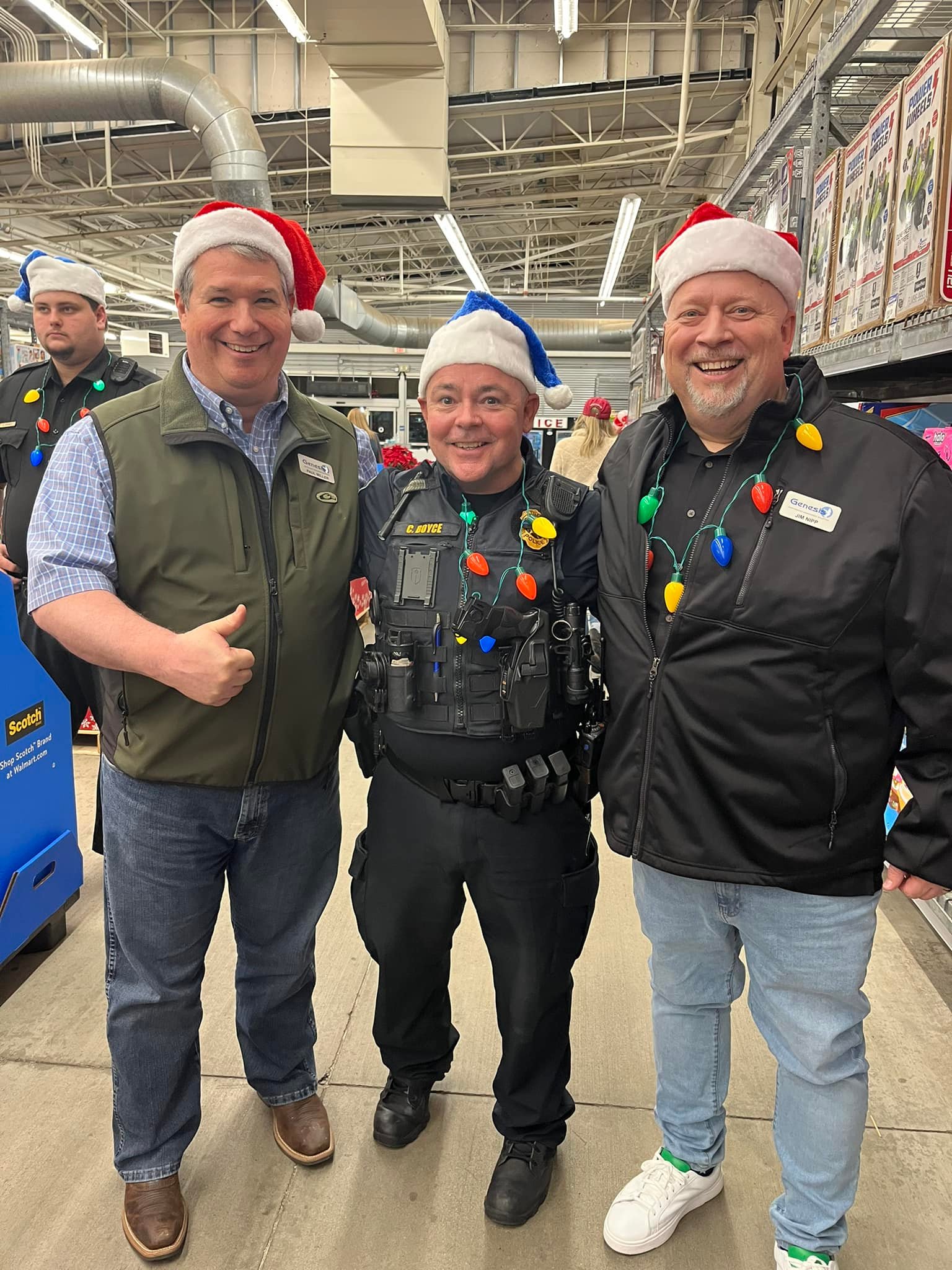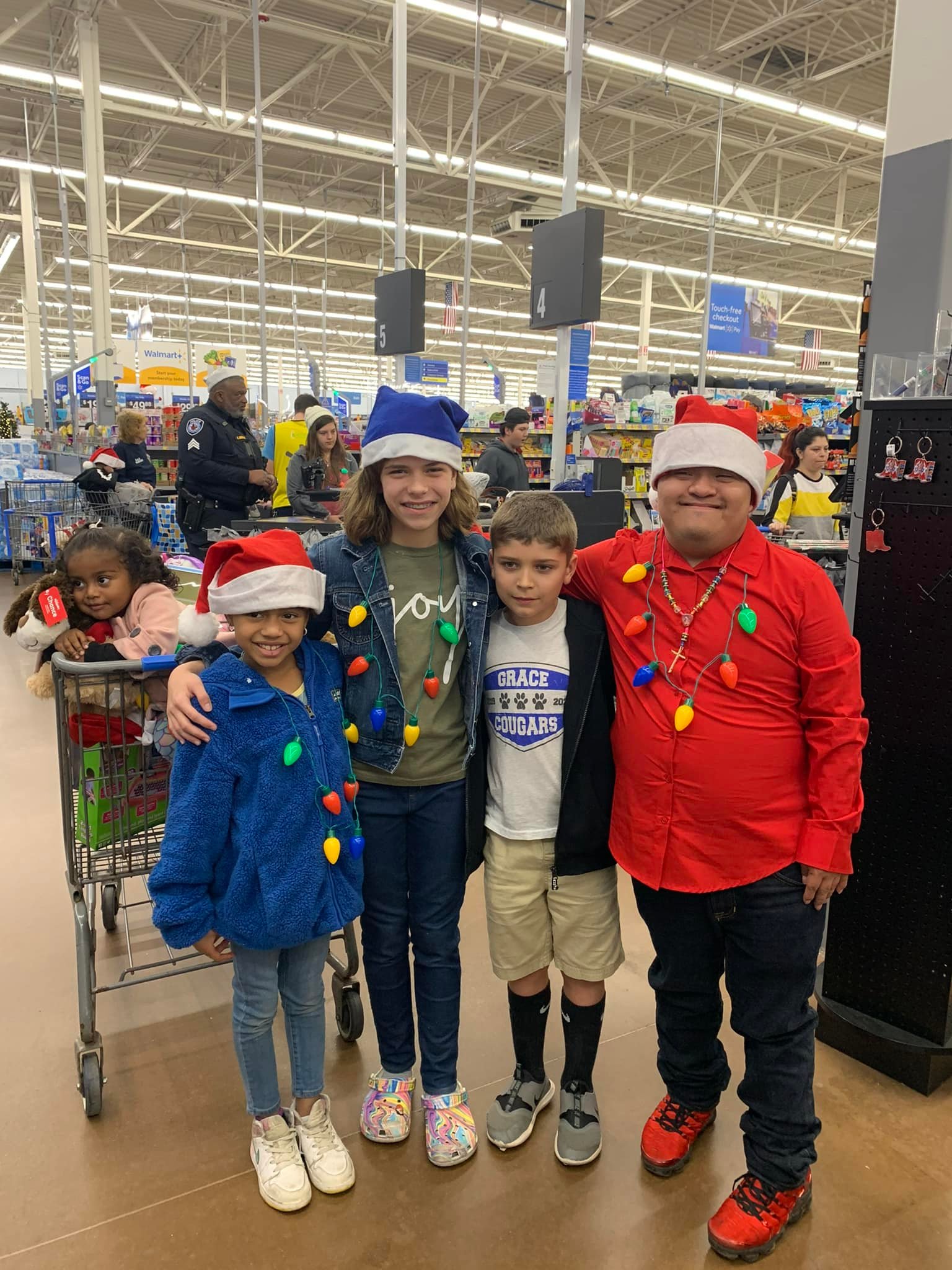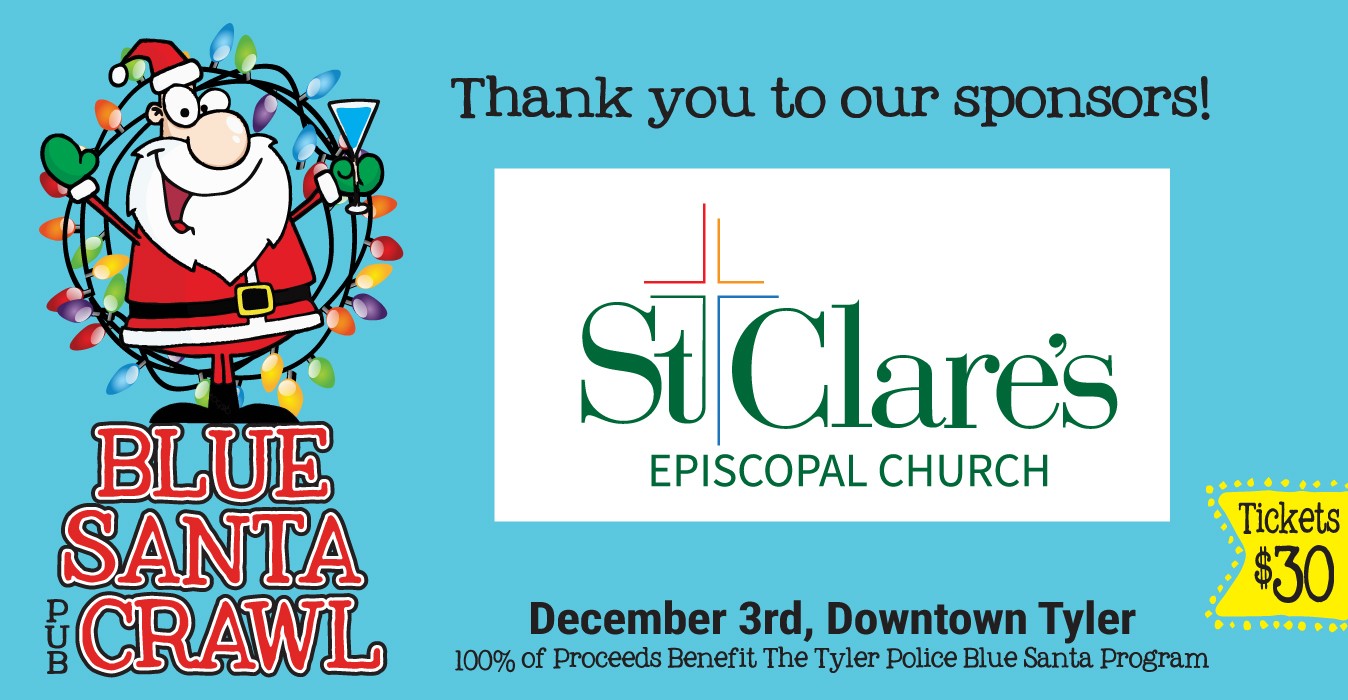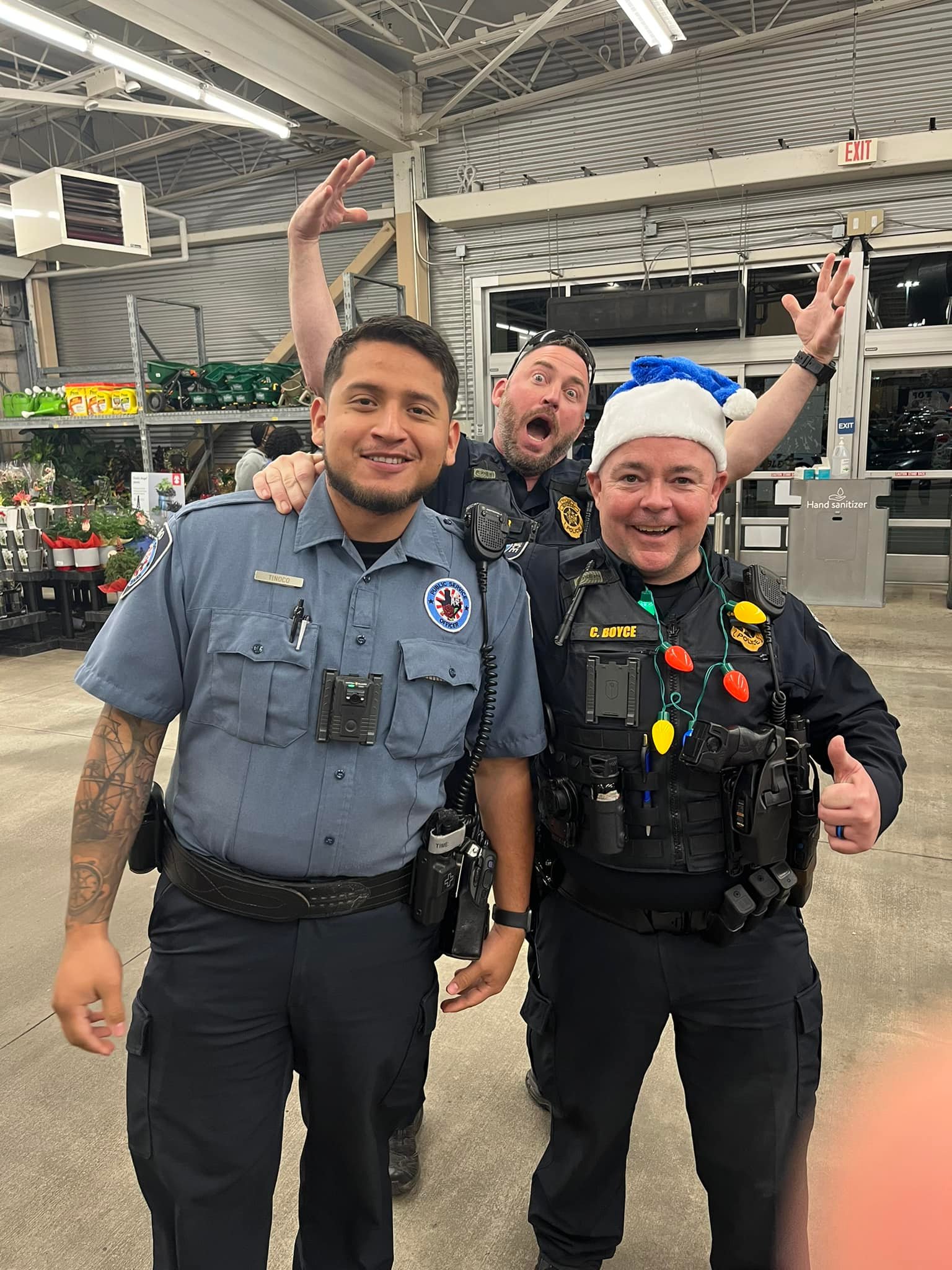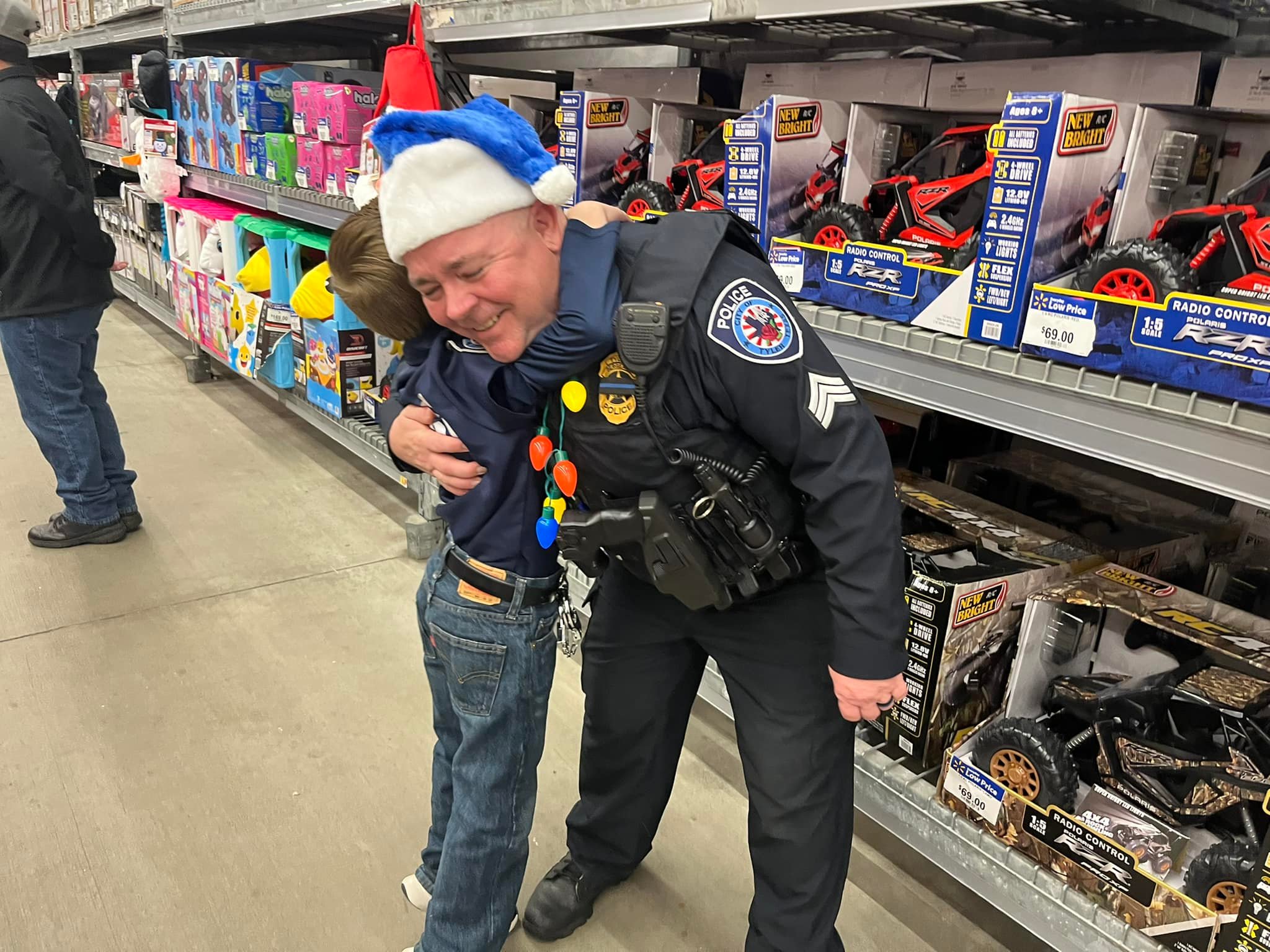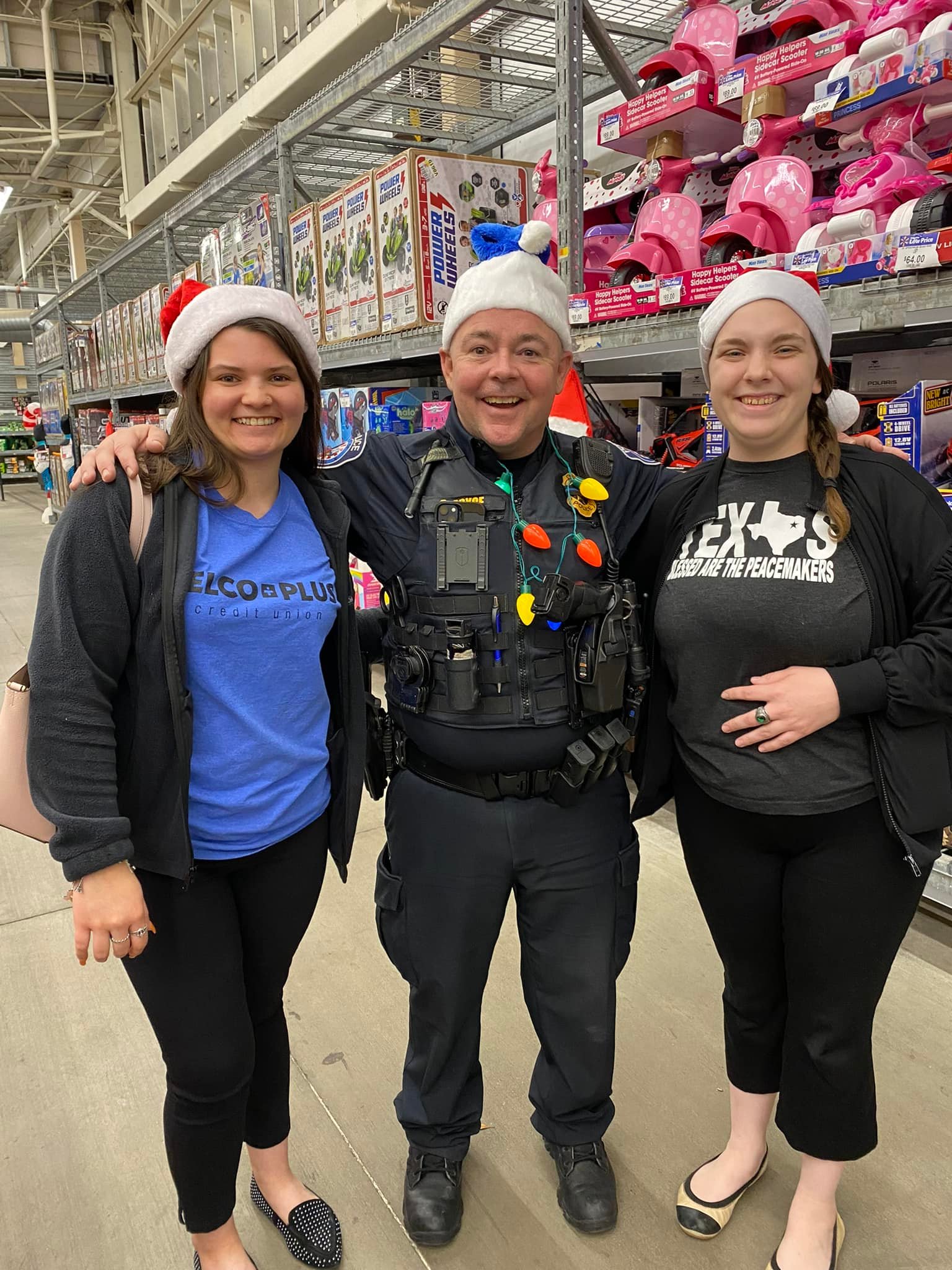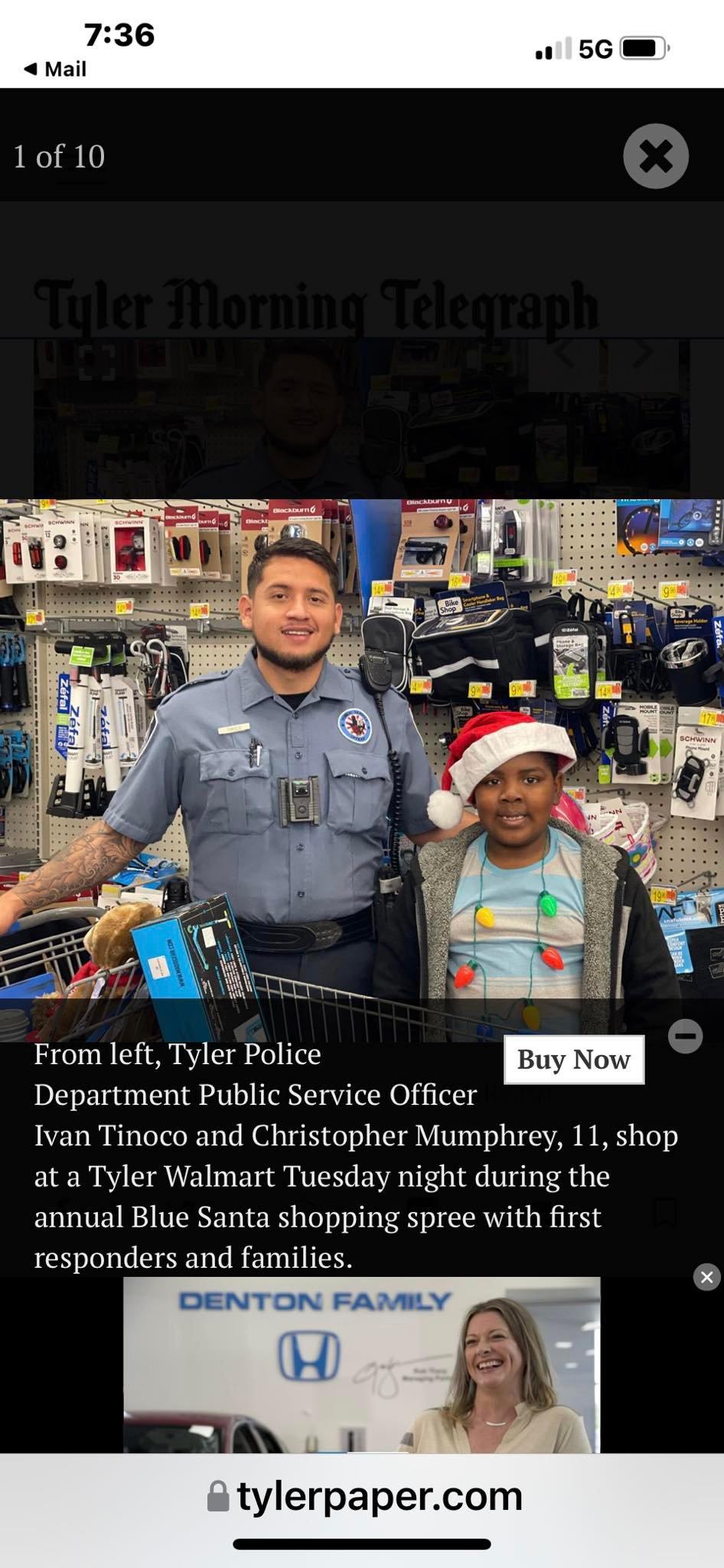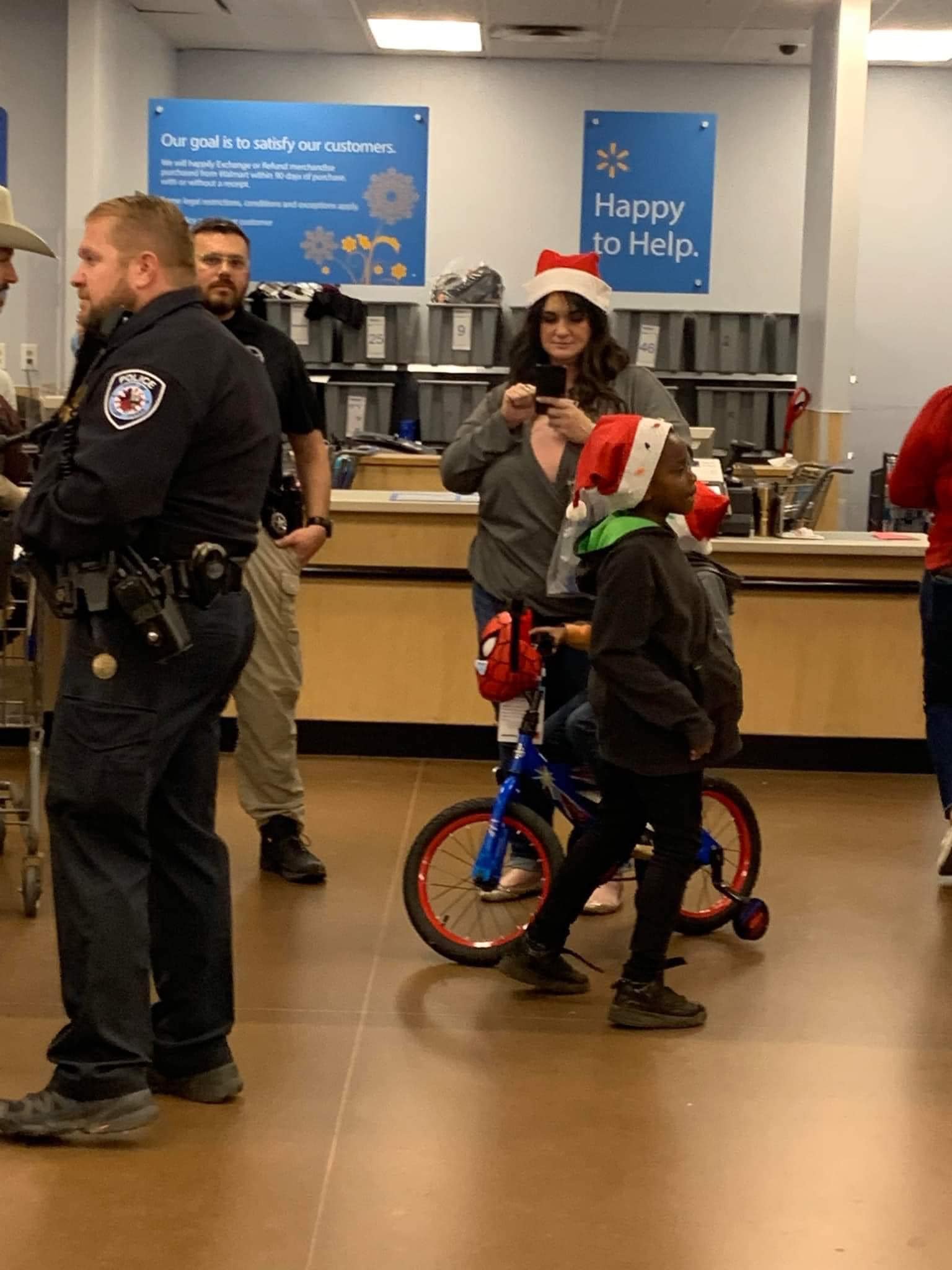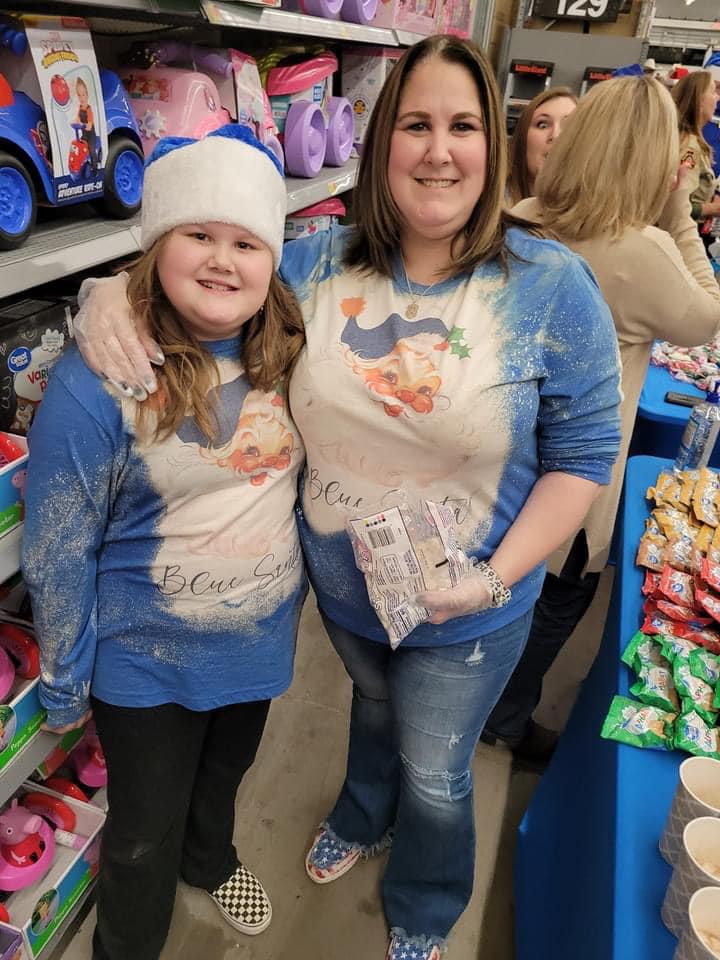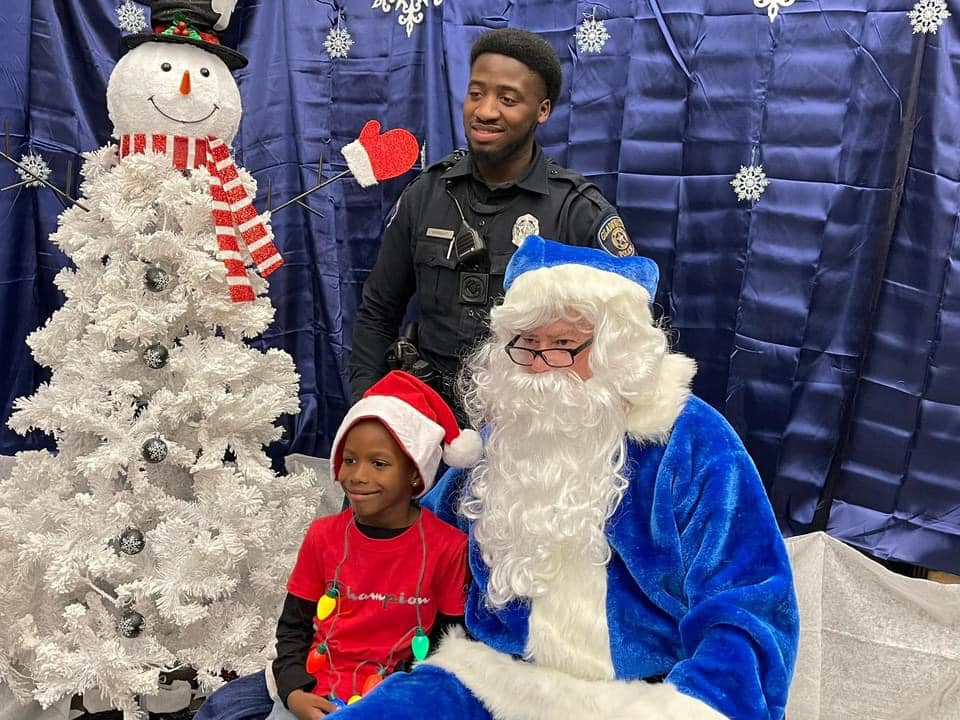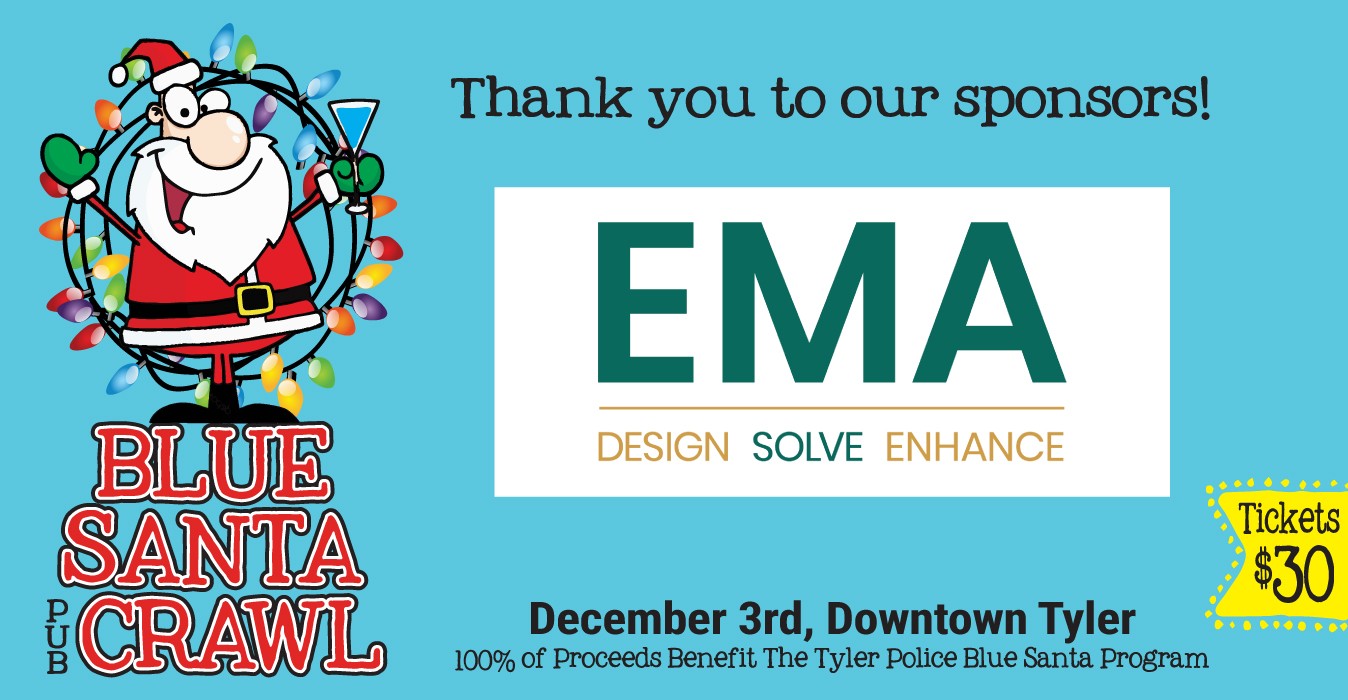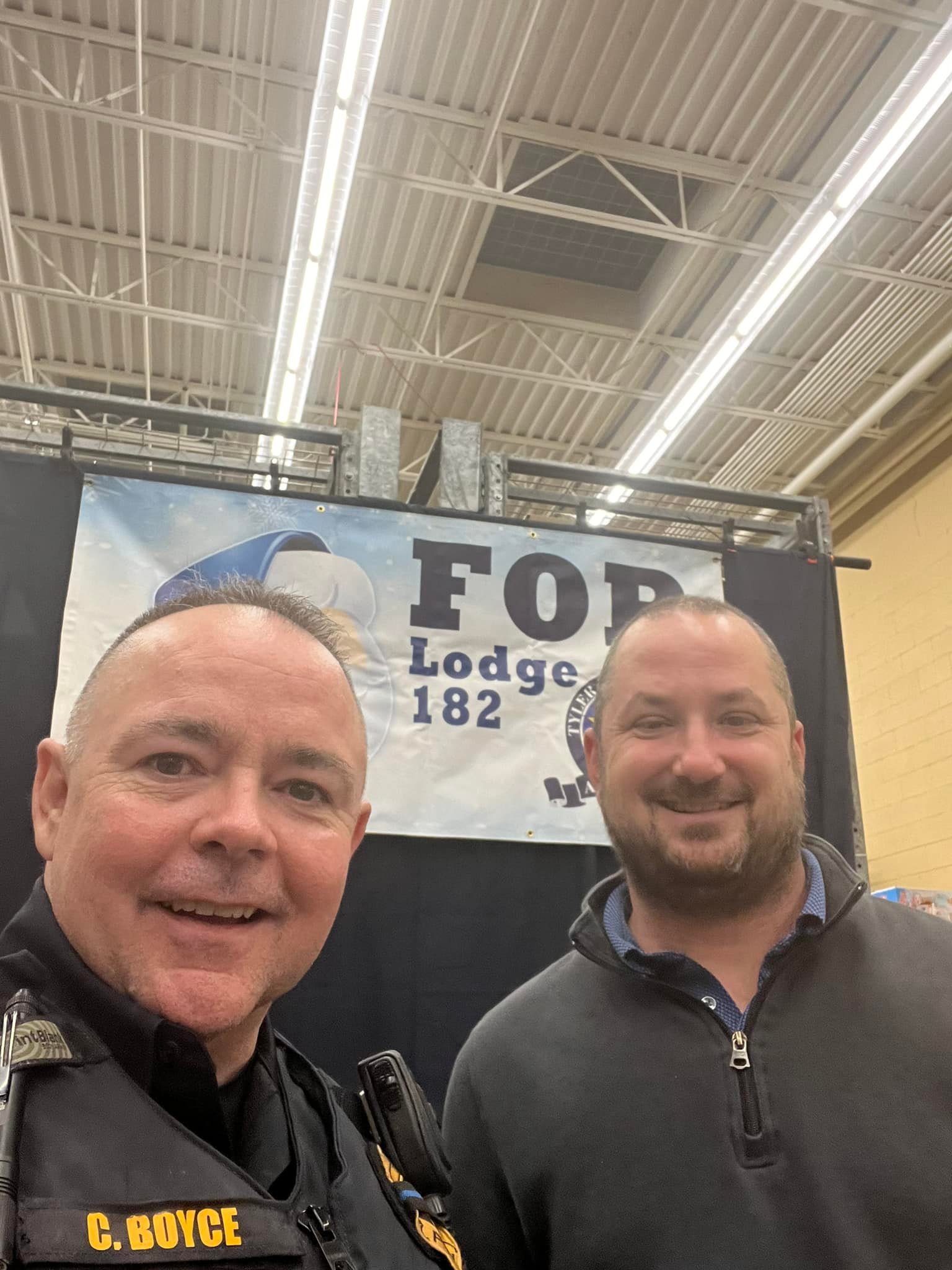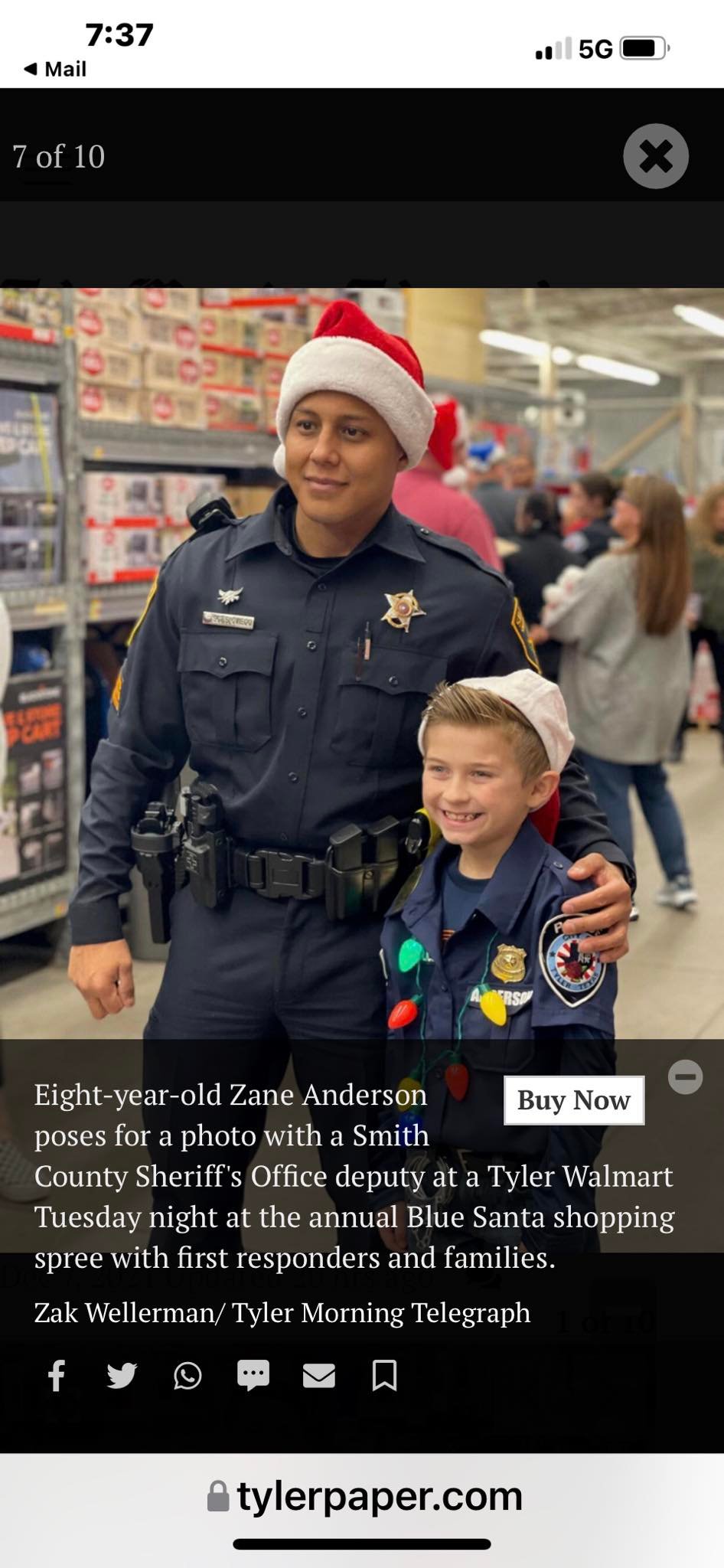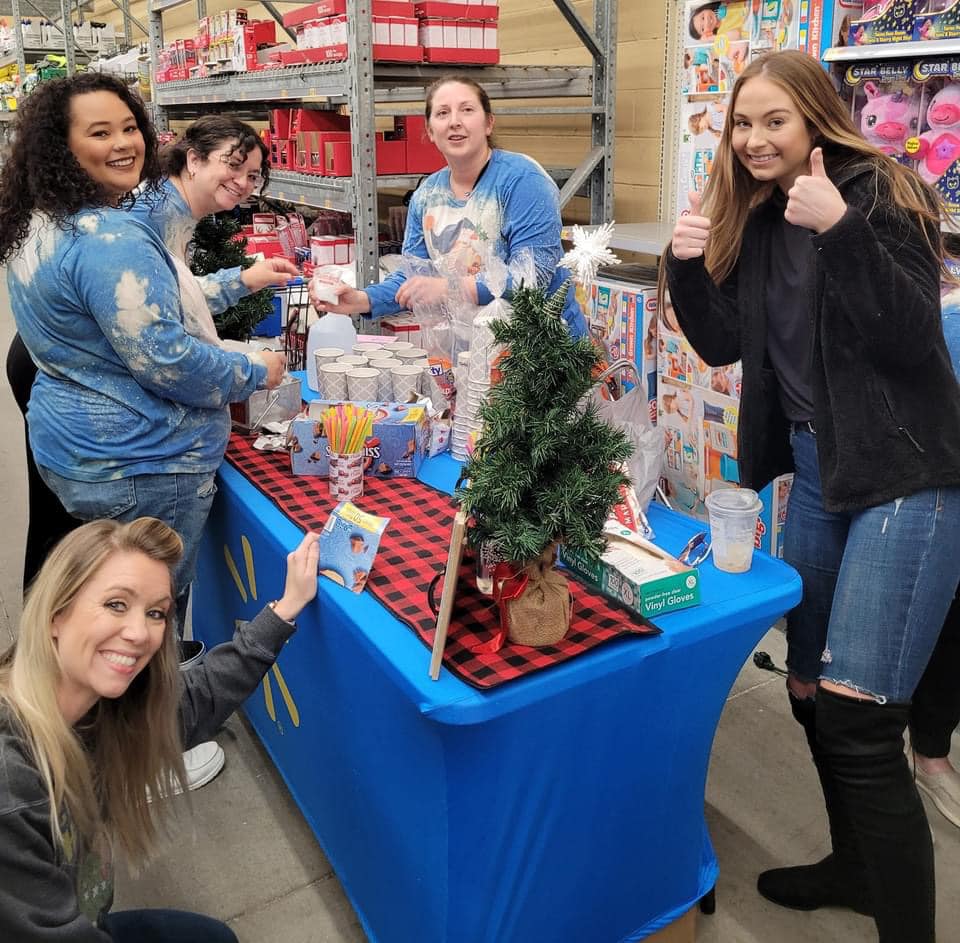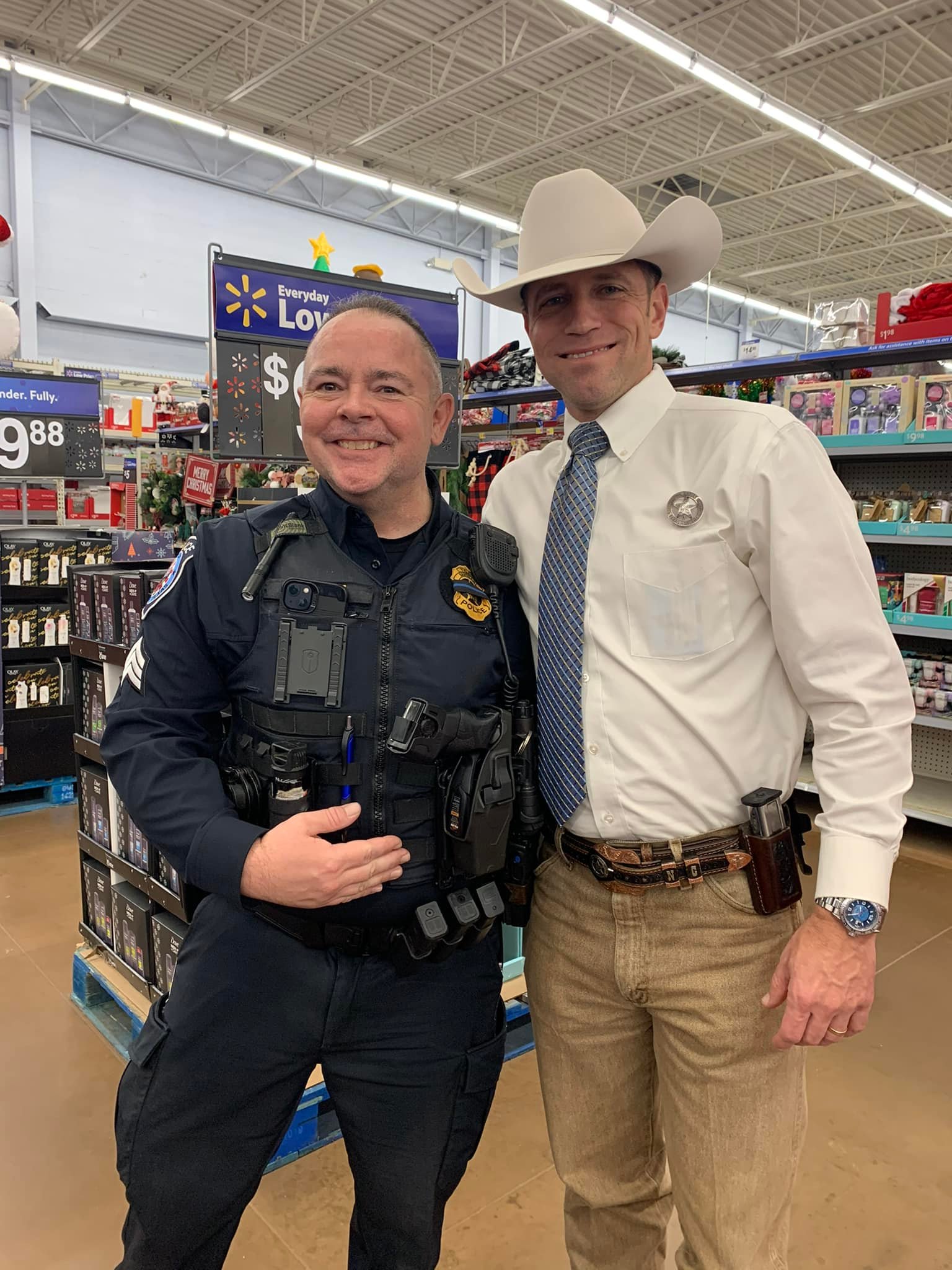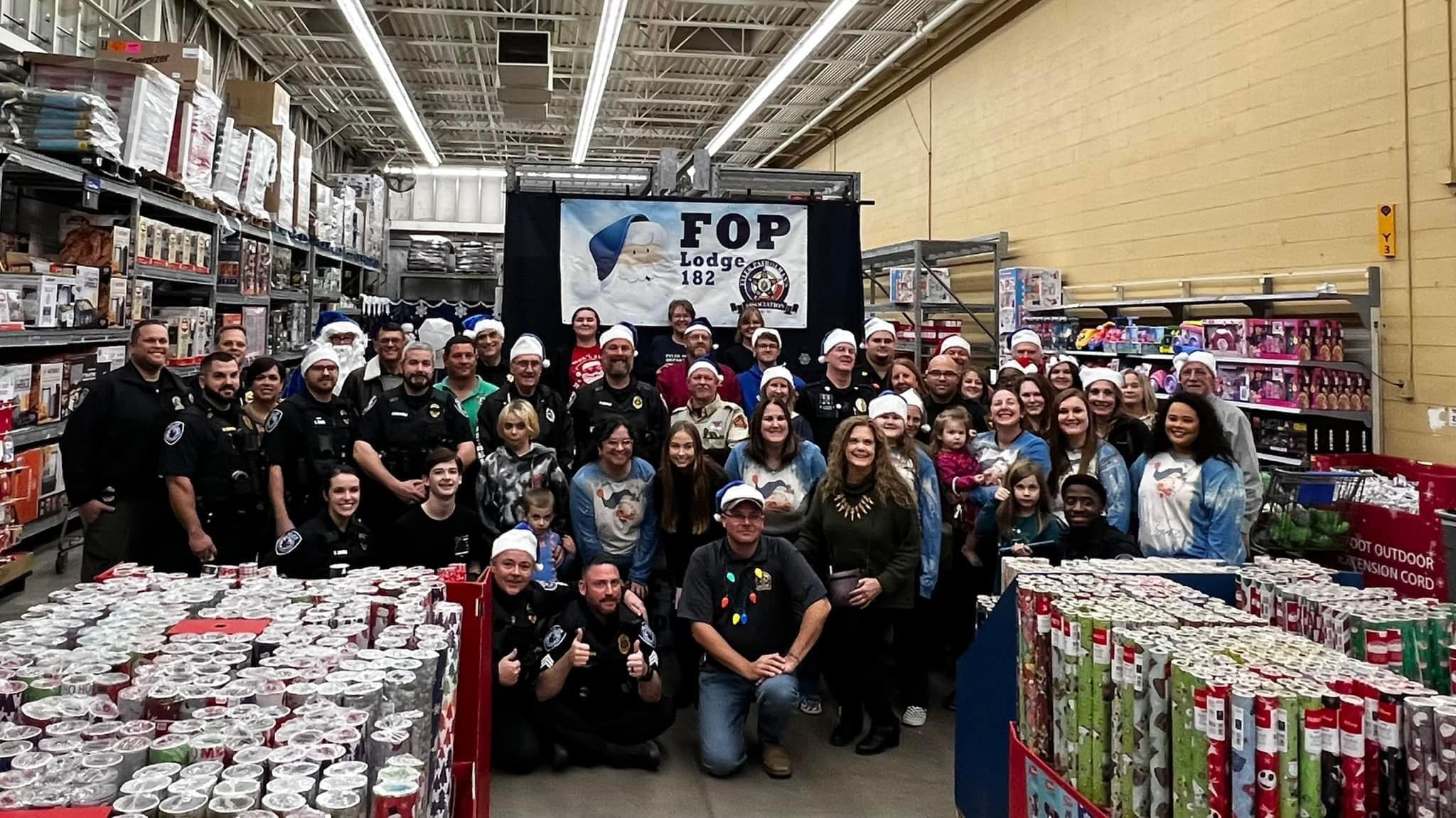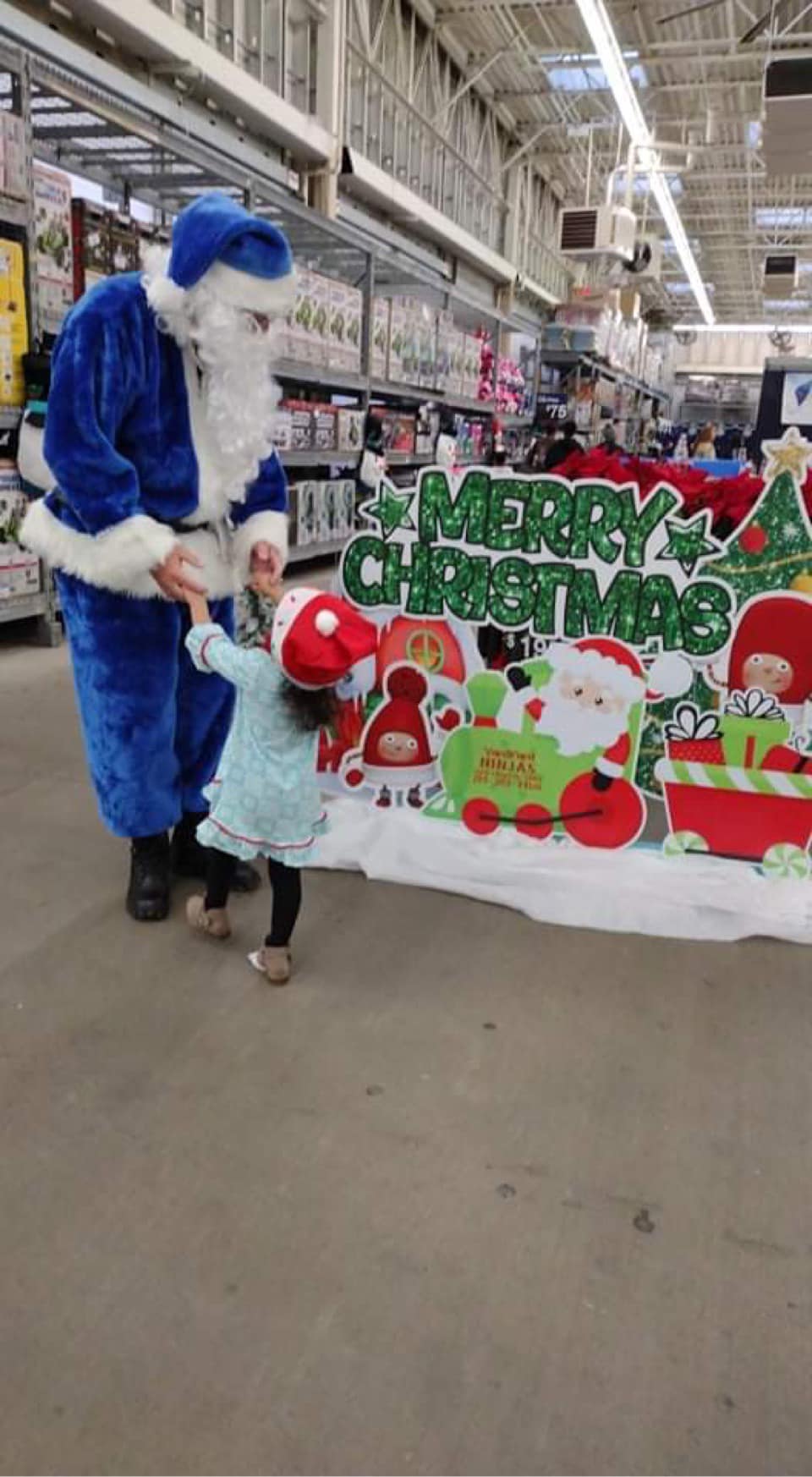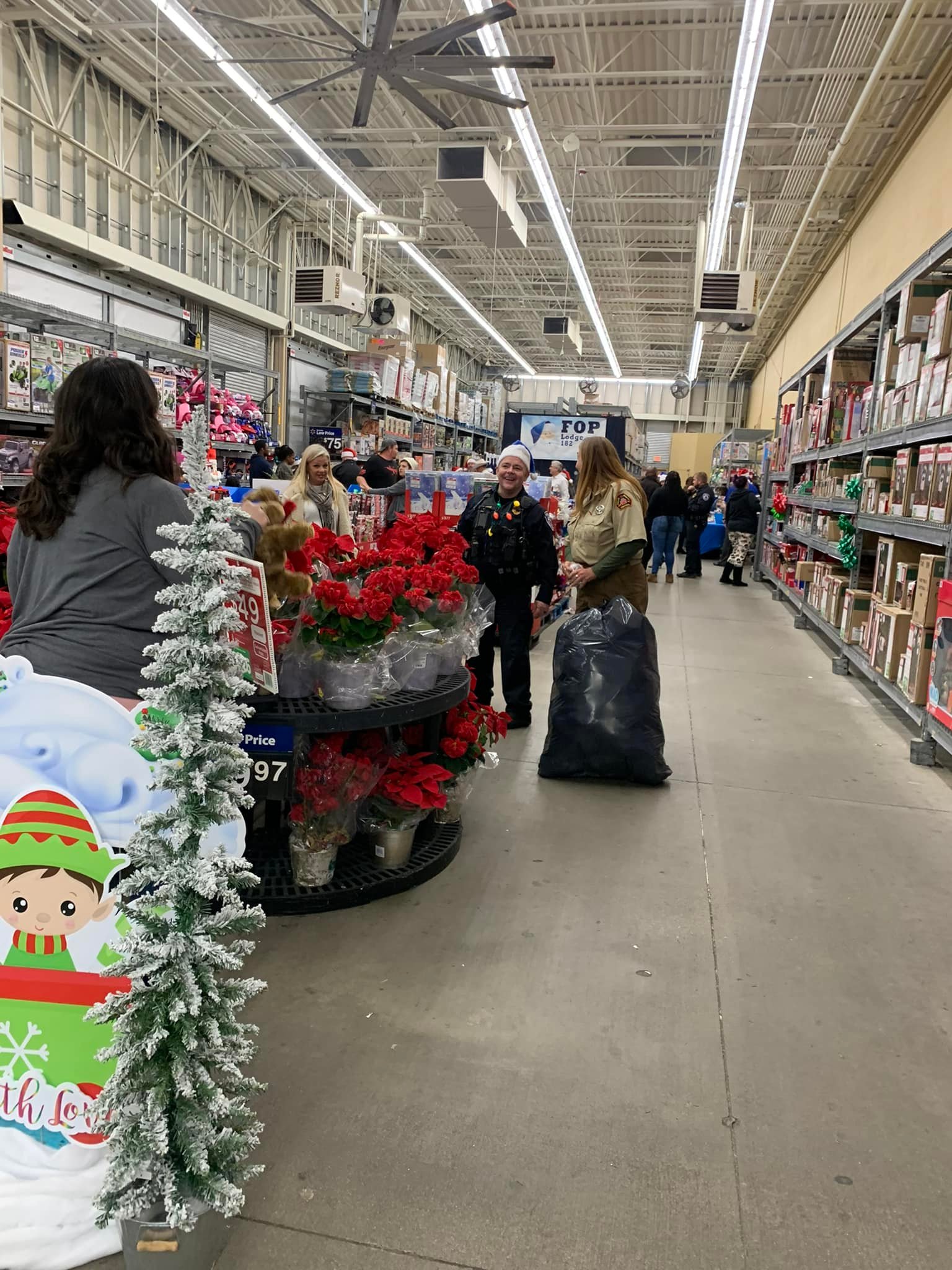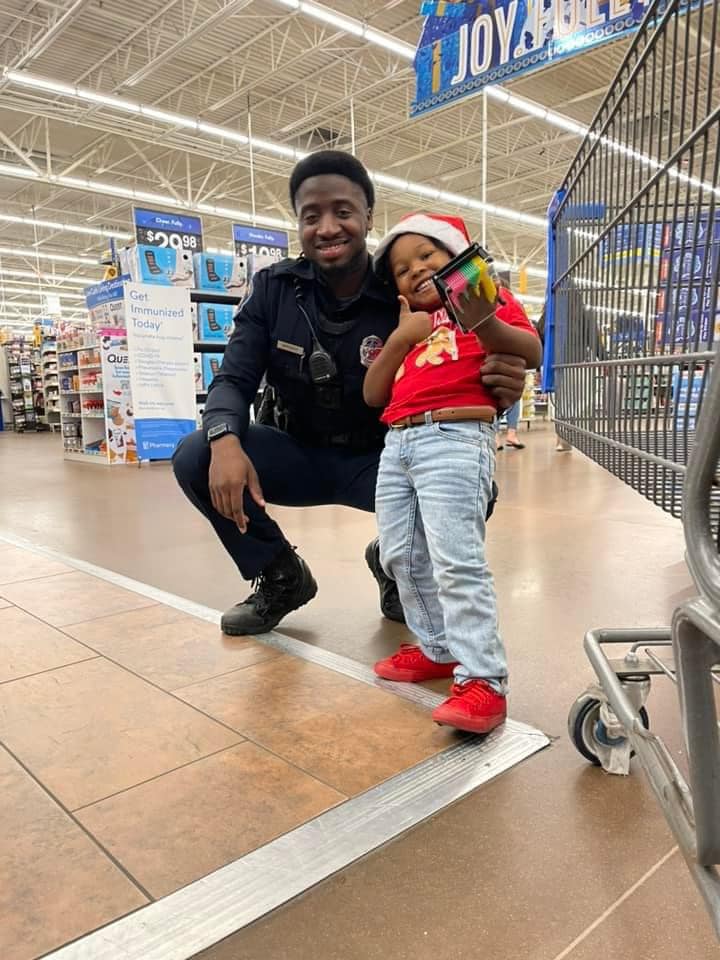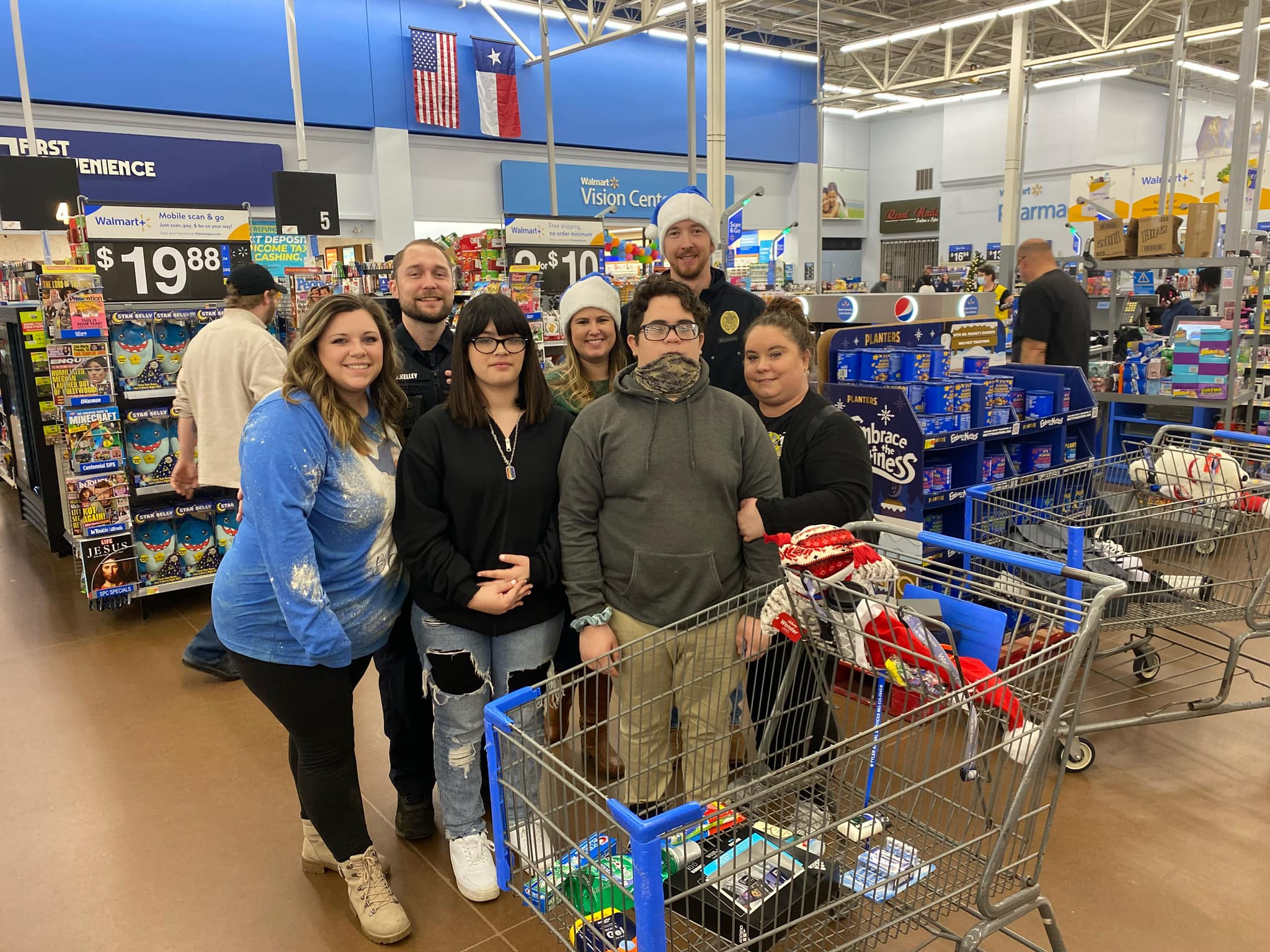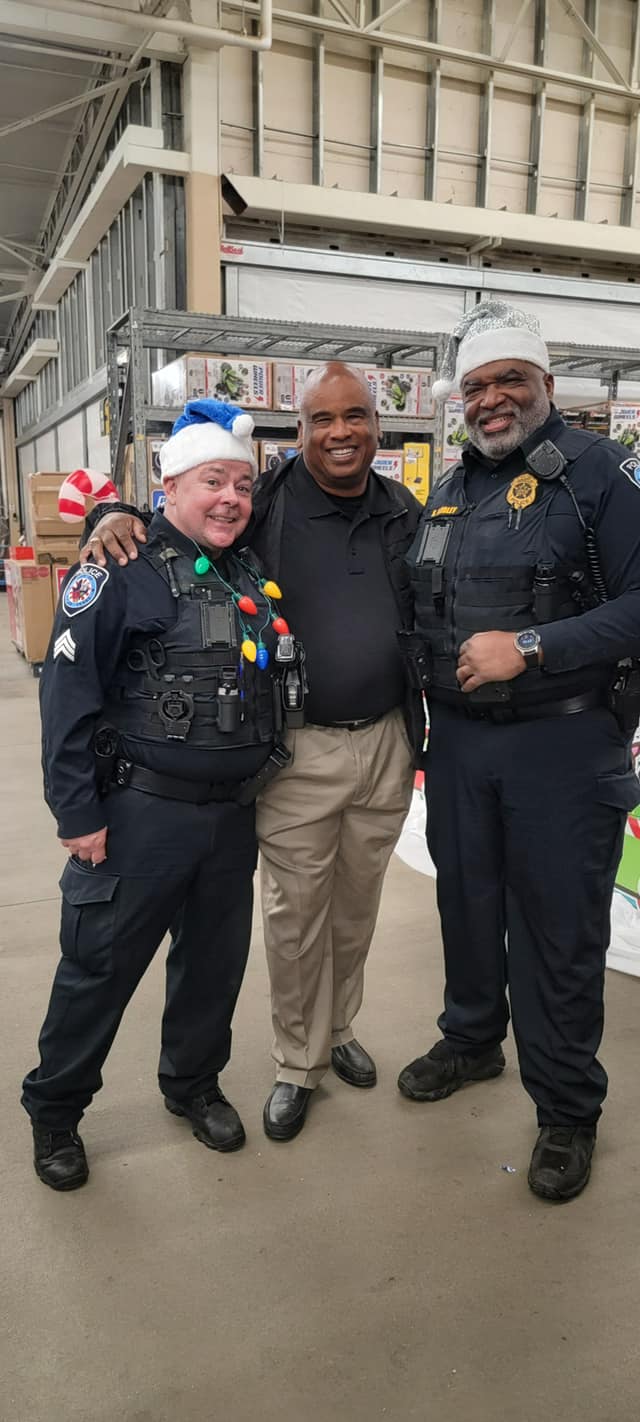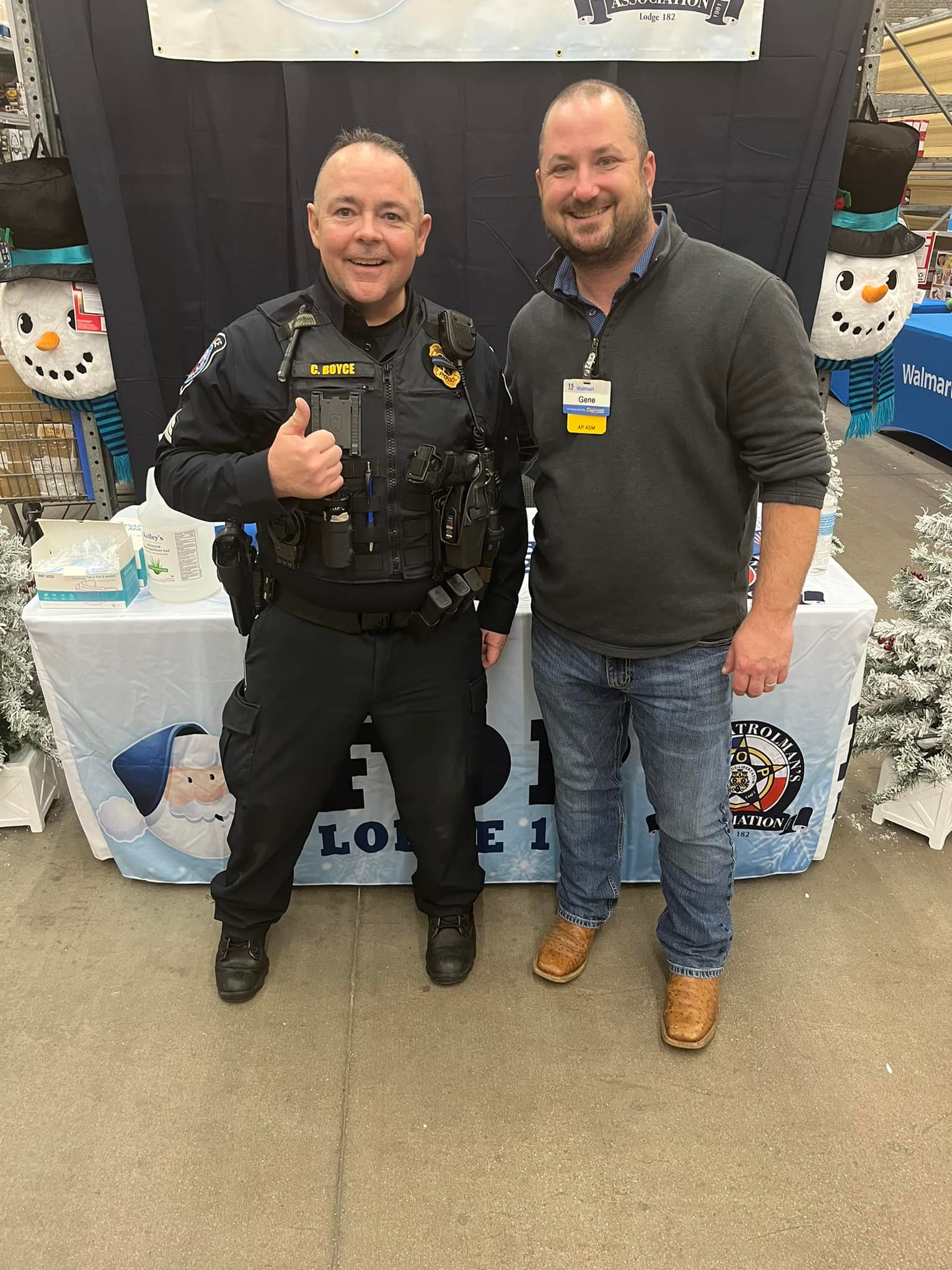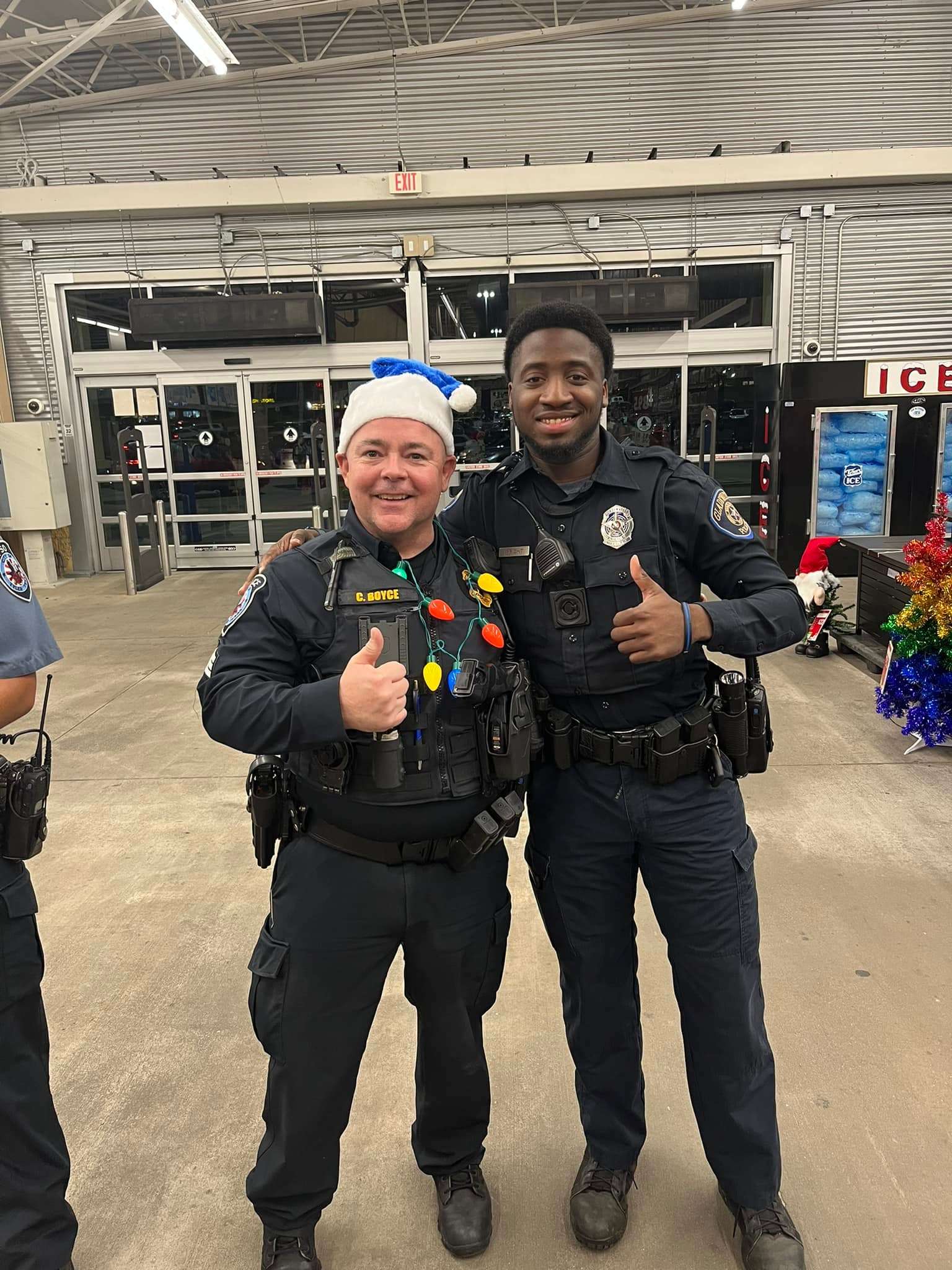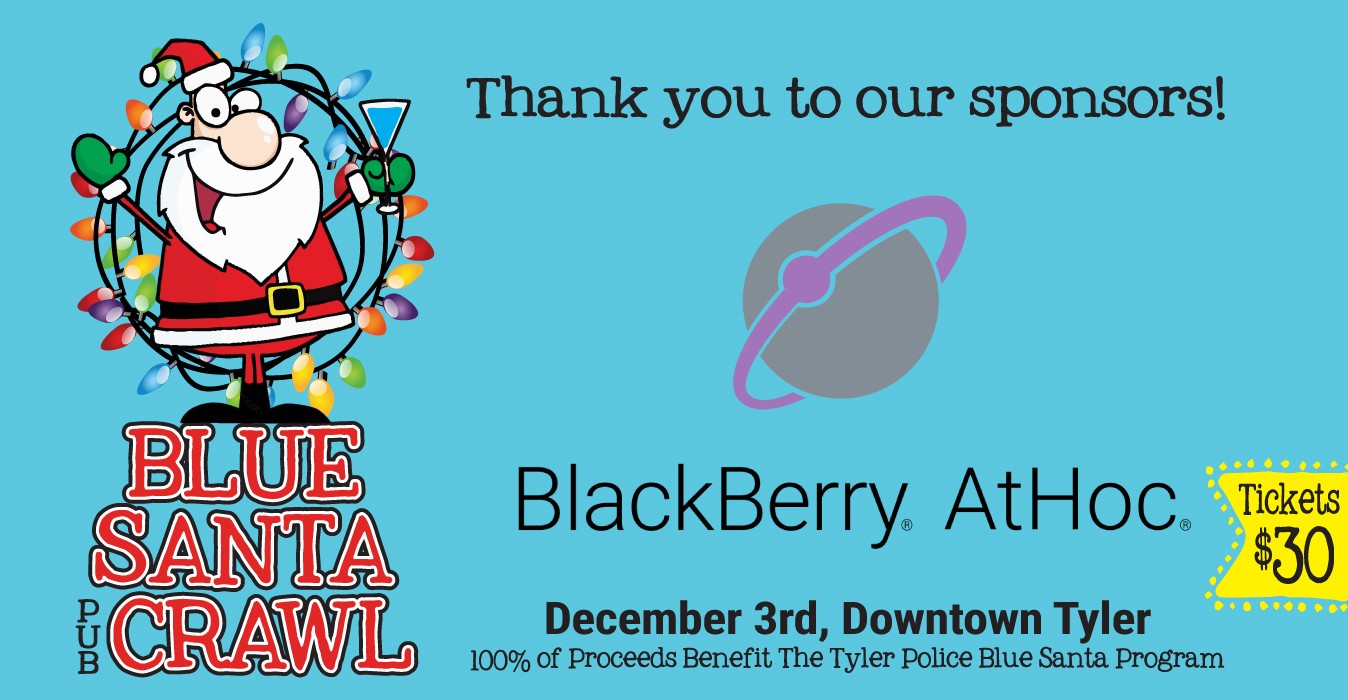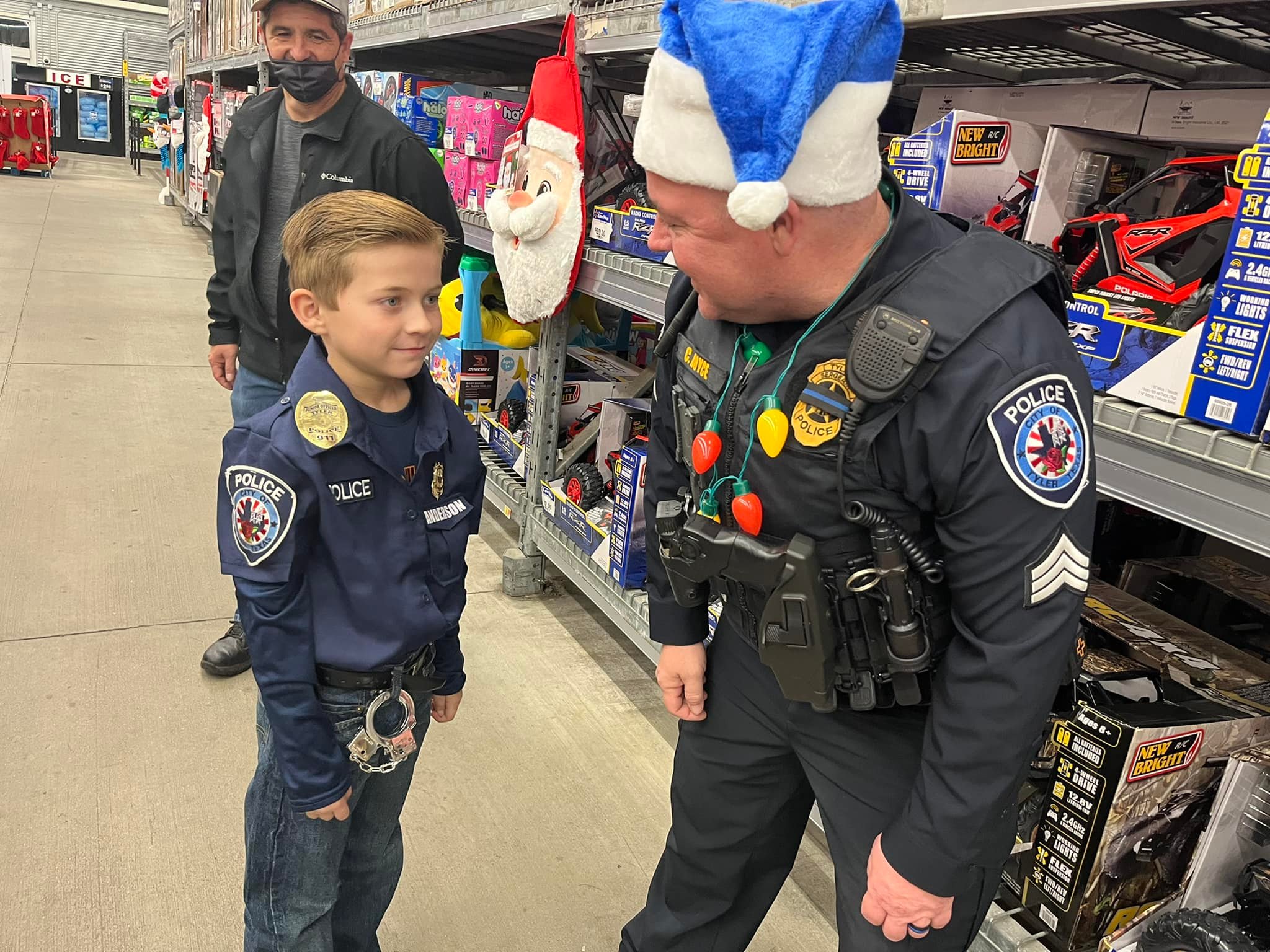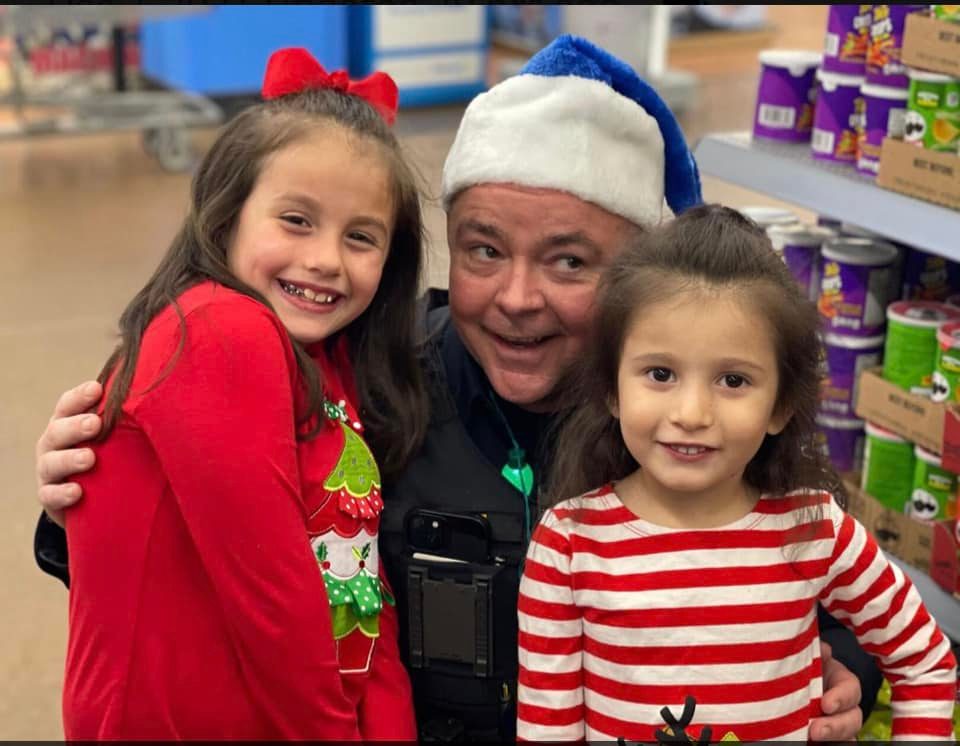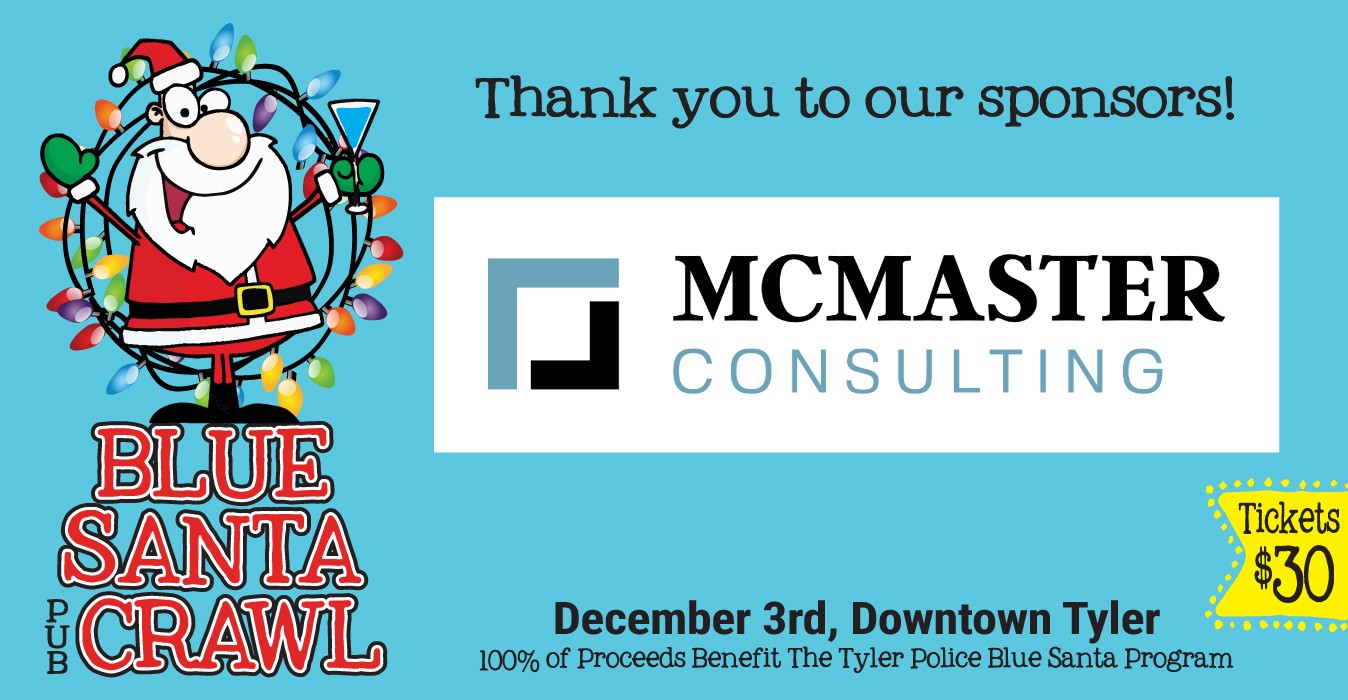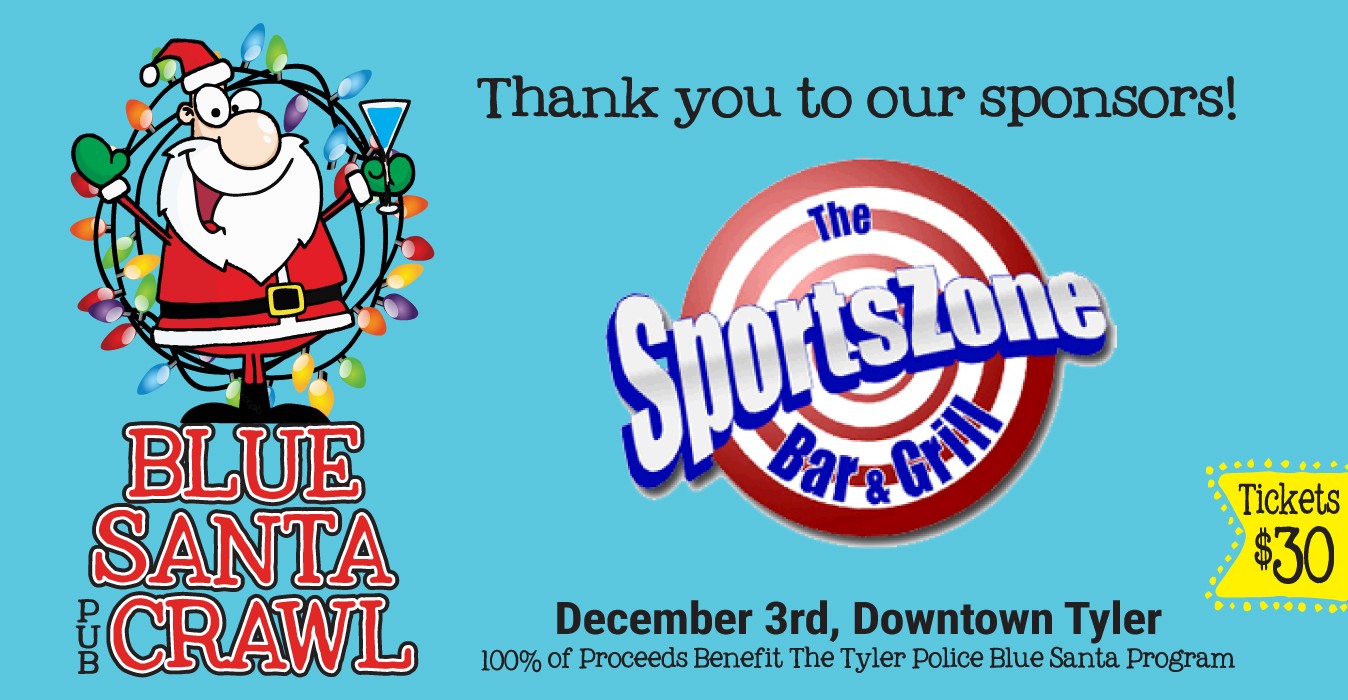 100% of the proceeds go to support a Child!
Eat, Drink, Be Merry, Have Fun & Make A Difference in a Child's Christmas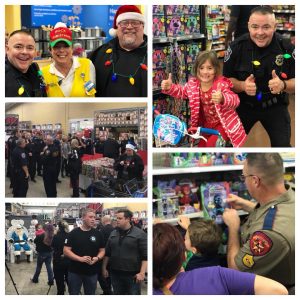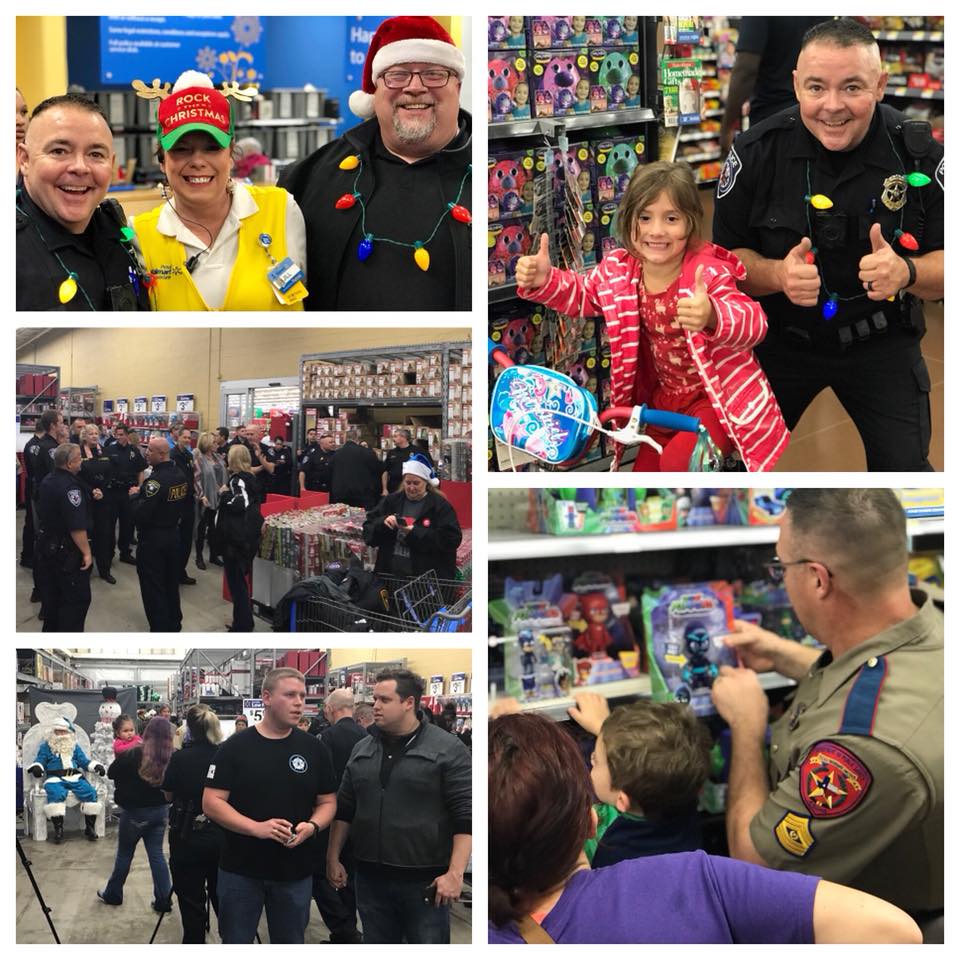 Turns out you don't have to wear red to be Santa Claus this Christmas – you can become a
Blue
Santa
at the 2022 Blue Santa Pub Crawl!
Because 100% of the proceeds go to the children, you can make Christmas extra special for a child – plus, you can have some fun in the process.
In 2018, over 300 Blue Santas converged on Downtown Tyler to have fun and make a difference.
In 2019, over 430 Blue Santas made even more of a difference.
In 2020 and 2021, unfortunately, the event was canceled due to the pandemic.
But this year, 2022, WE ARE BACK and we are doing it again…and we will be making an even bigger difference at the 2022 Blue Santa Pub Crawl in Downtown Tyler!
This year's event will take place Saturday, December 3rd, 4-8pm.
Sponsorships are available HERE.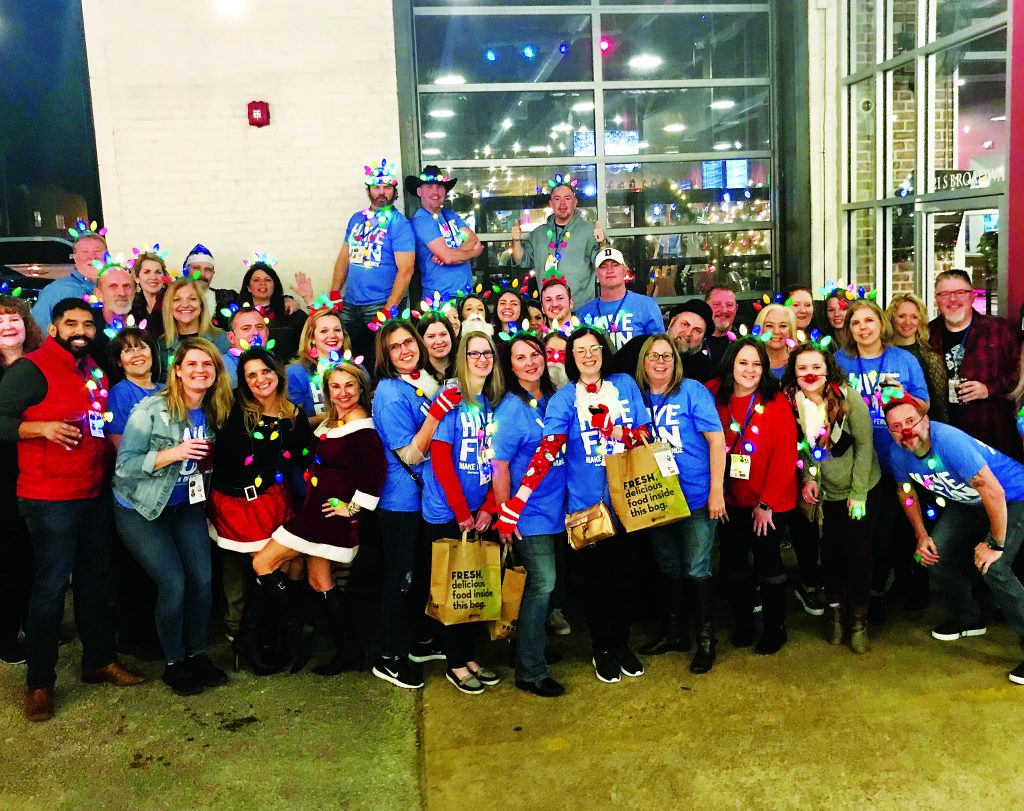 Here's How It Works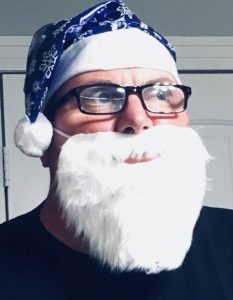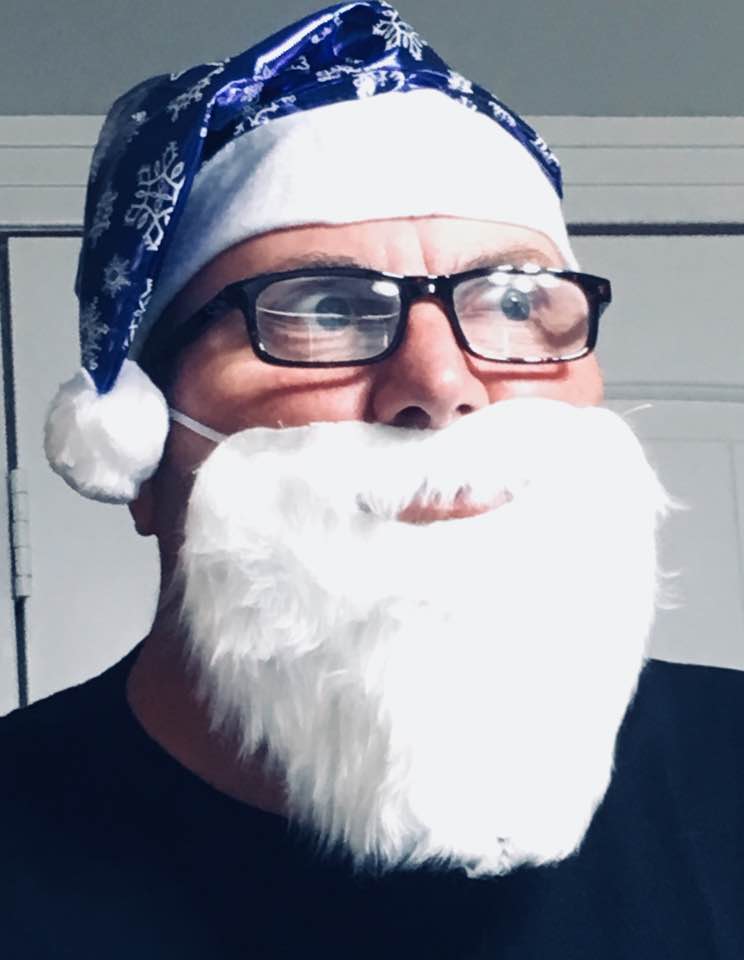 With your ticket, you can "become a Santa" by Pub Crawling around #downtowntyler to different businesses to pick up costume pieces.
Each participating location will offer a different piece to the costumes – Santa beards at one location, blinking hats at another, glittery gloves, t-shirts, flashy necklaces, etc… will all be available for you to create a truly memorable Santa costume.
After you've gone to all the locations, and got all your pieces to the costume, you will have all you need to "become a Blue Santa!"
You will have from 4-8pm to collect all the pieces.
There will be a group photo at 8pm with all the Santas dressed up with all the bling!
There is no schedule – just wander around and visit all the participating businesses in any order that you want. You can check-in starting at 2pm Saturday, December 3rd at ETX Brewing. The Pub Crawl takes place 4-8pm.
Purchase tickets ($30) online or in person at Visit Tyler (110 N. College, Suite 105, Tyler, TX  75702 in Downtown Tyler).
Be a Check-in Spot
To be a check-in spot, just sign up…..really, it's that simple.
We require NONE of your staff to help. All we need is a space for a small table for OUR volunteer staff to hand out costume pieces.
The Check-in Spot Sponsorship is $300 and includes:
All participants checking in at your business to pick up costume pieces (we provide the costume stuff as well as staff to hand them out – all we need from you is a space and a table)
Your logo on all Blue Santa promo posters for the event
Your logo on all Blue Santa Crawl Event Flyer & Fun Map for the event
Your logo on the back of the 2022 Official Blue Santa t-shirt
Clickable logo on EGuideMagazine.com
Listed as a sponsor on all promos on our social media (Facebook, Instagram & Twitter) for the event
Listed on 'The Big Calendars' at EGuideMagazine.com & VisitTyler.com
2 tickets to the event
We suggest that you provide some sort of holiday entertainment for Blue Santa participants so that they will stay at your business as long as possible. We can help with ideas like a specialty-themed event cocktail, Beard Contest, concerts, caroling, trivia, Mrs. Clause storytelling, in-person Santa, etc…  whatever you decide, we will promo it in all of our marketing guaranteed.
Sponsors Make A Difference
As well as participating in the Crawl, you can help put this event on by Becoming a Sponsor. No matter what your budget, there is a sponsorship available that is perfect for your business.
Sponsorships levels are:
"Kris Kringle" Sponsor (Title Sponsor) – $3000 and 8 tickets
"Mrs. Claus" Sponsor – $1000 and 6 tickets
"Rudolf" Sponsor – $500 and 4 tickets
"Santa's Little Helper" Sponsor – $300 and 2 tickets
Special note: These tickets would be great Christmas presents or be a fun Christmas office party for your staff plus you get some great promotion for your business at the same time!
Several other opportunities are available such as:
Event Bag Sponsor – your logo is promoted on the event bags that everyone will get for a $1000 Sponsorship. Only two sponsorships are available (one logo on each side of the bag).
Group Photo Sponsor – At the end of the night all the Blue Santa participants will assemble together for a Group Photo. You can have this photo taken at your location for a $1000 Sponsorship. Only one sponsorship is available.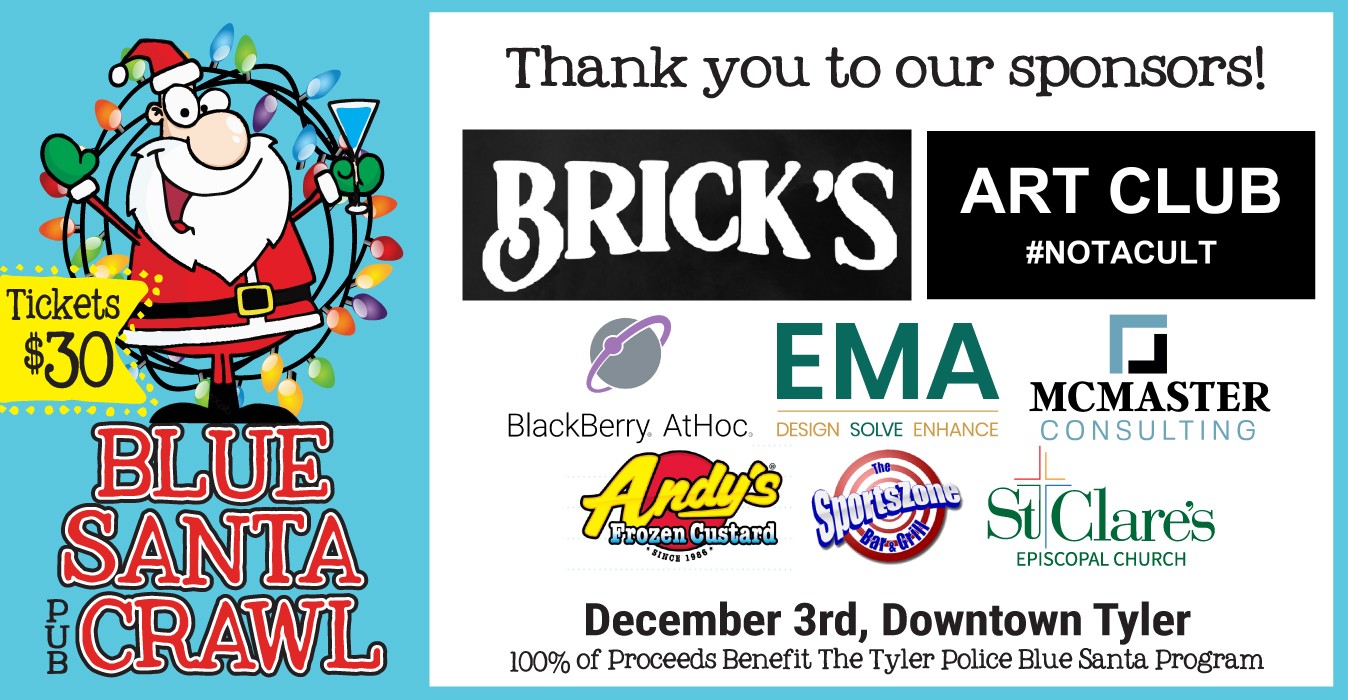 All sponsors will be promoted on banners on the front of costume piece pick-up tables as well on promo posters, event flyers & Pub Crawl Check-in Spot Fun Map, back of event t-shirts, on EGuideMagazine.com, all social media (Facebook, Instagram & Twitter), and on 'The Big Calendar' at EGuideMagazine.com & VisitTyler.com. Each sponsorship also includes tickets to the event, t-shirts, and lanyards.
What This is All For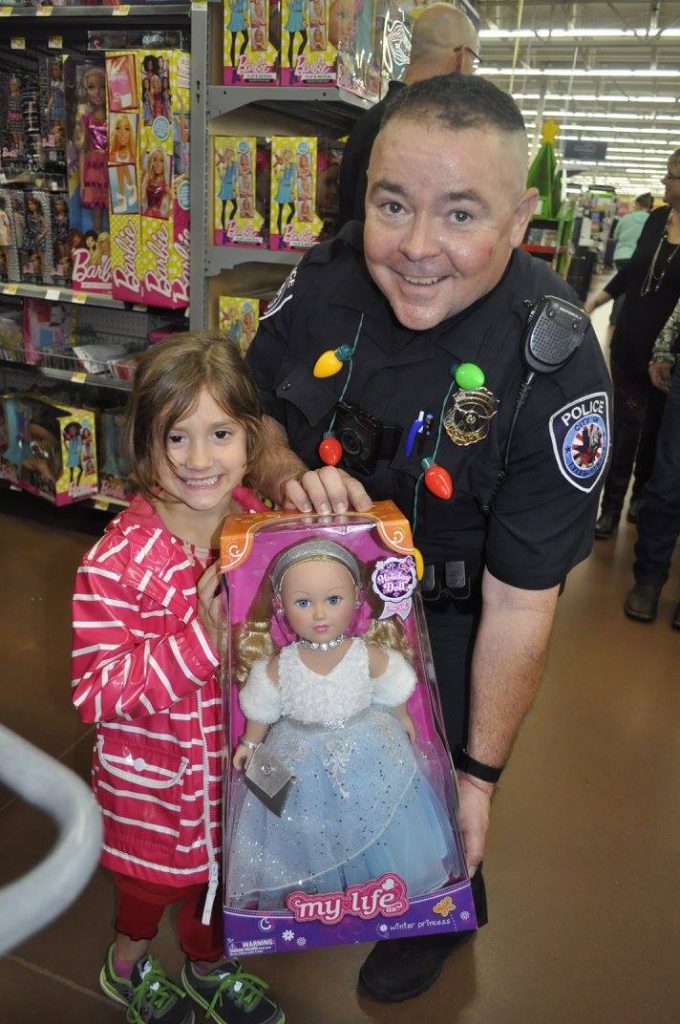 The 2022 Blue Santa Pub Crawl benefits the children of the Tyler Police's East Texas Regional Fraternal Order of Police Lodge #51 (ETFOPolice). The Blue Santa program is a non-profit outreach program that focuses on giving gift cards to needy children each year during the holidays. Each year, ETFOPolice provides children that might not have Christmas with gift cards to Walmart.
These children live in Tyler and are hand-selected by Police officers of the Tyler Police. The children are taken to Walmart where they are given a $100 gift card and sent shopping!
"It's amazing to watch the children's excitement as they pick out Christmas presents. It's extremely humbling to see that some select presents for their family and sometimes food and other necessities," said Chuck Boyce, Community Resource Officer with Tyler's Police Department. "The Blue Santa shopping trip is truly the highlight of my Christmas every year."
"Our service to children began back in 2009, serving families in need during the holiday season. With our Blue Santa program, area police officers nominate children that are underprivileged, child victims, and/or are witnesses to crimes that they meet in the community to take Christmas shopping with police officers."
"We are very excited to support the 3rd Annual Blue Santa Crawl. We feel that it will benefit the citizens of Tyler by offering them a fun day that also supports Tyler's Fraternal Order of Police Blue Santa Program. This is the perfect opportunity to 'have fun' in Downtown Tyler while also 'making a difference' in a child's life this holiday season," said Shari Lee, Visit Tyler General Manager/Vice President – Conventions.
To sign up to be a sponsor email eguidemagazine@gmail.com or fill out this form below: